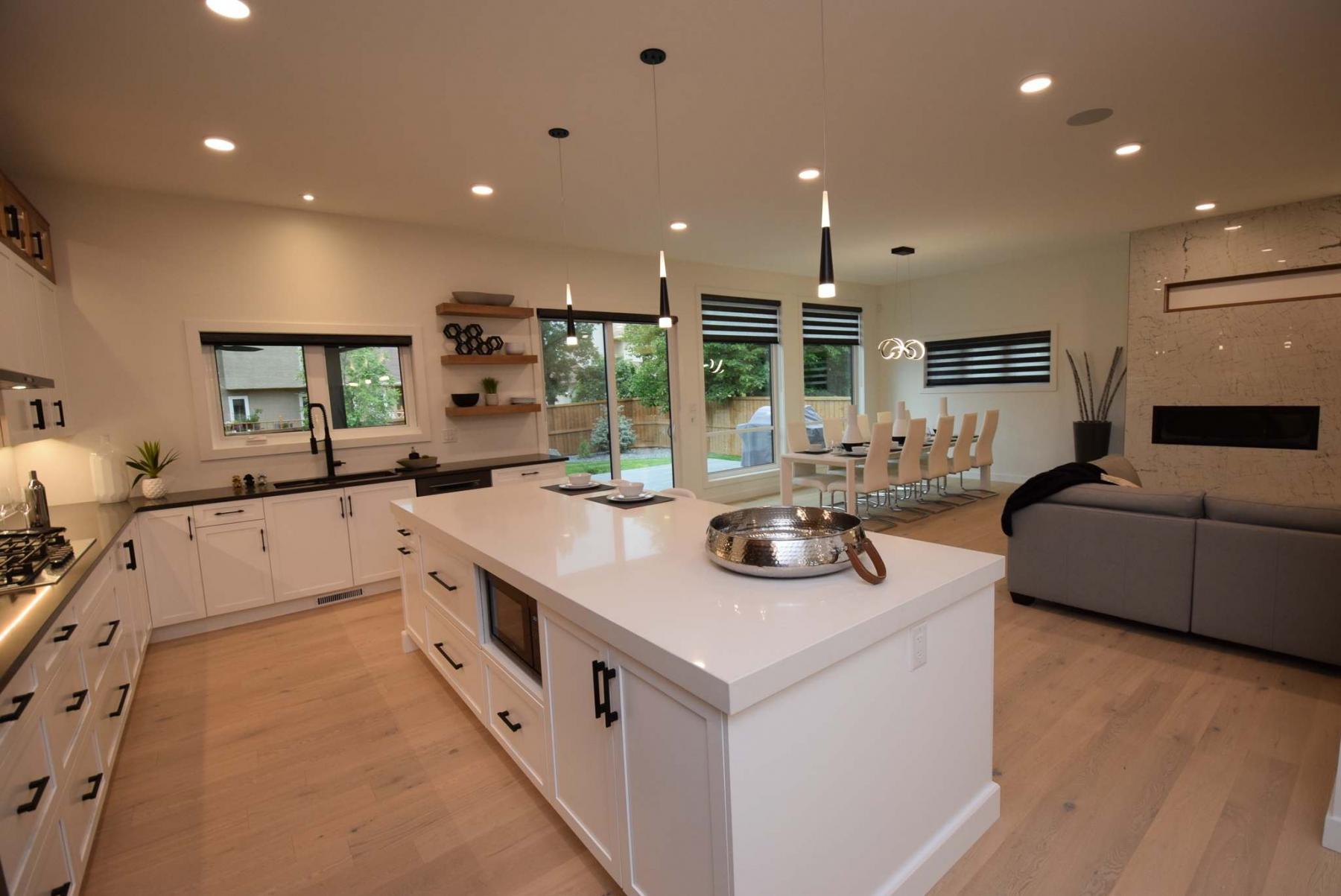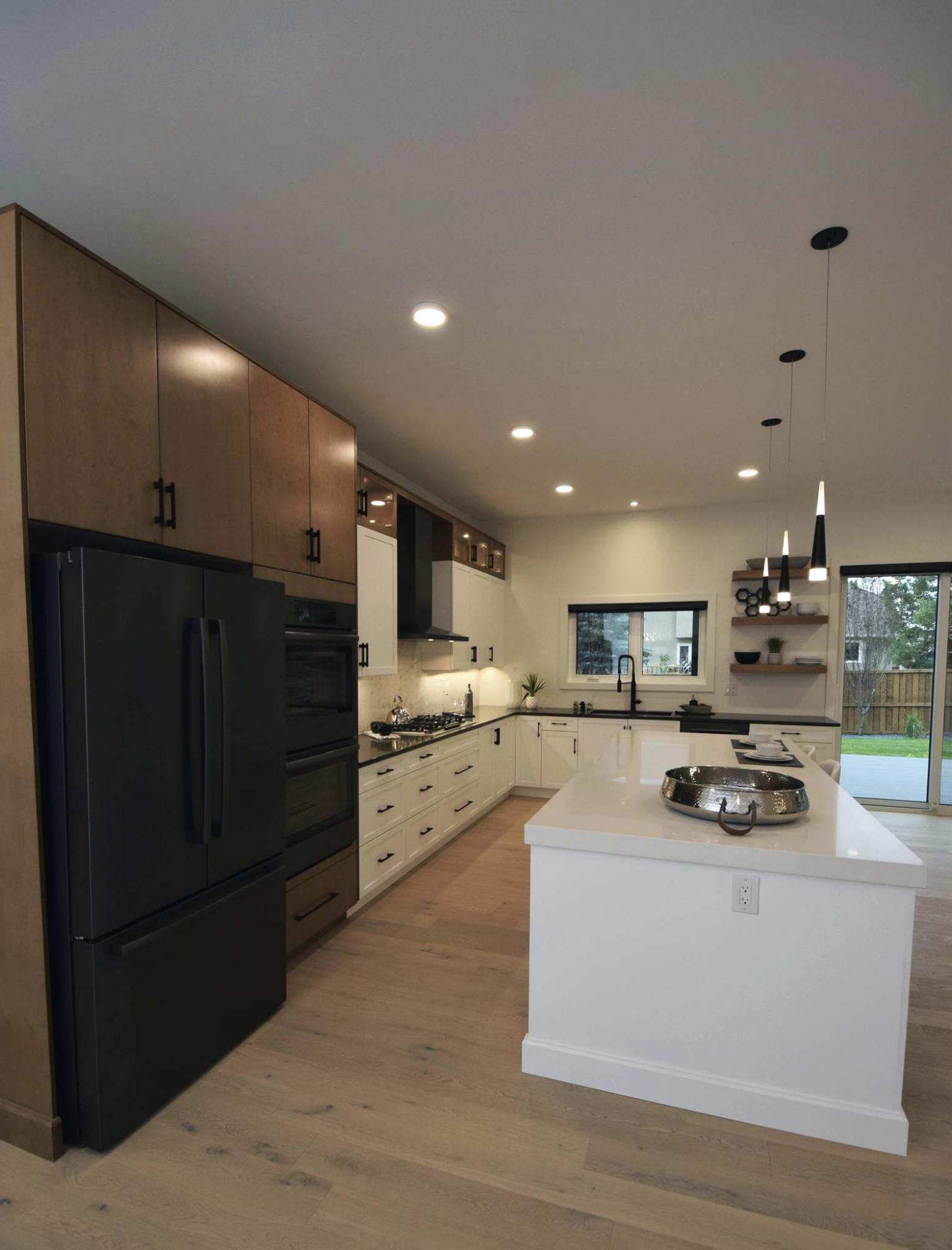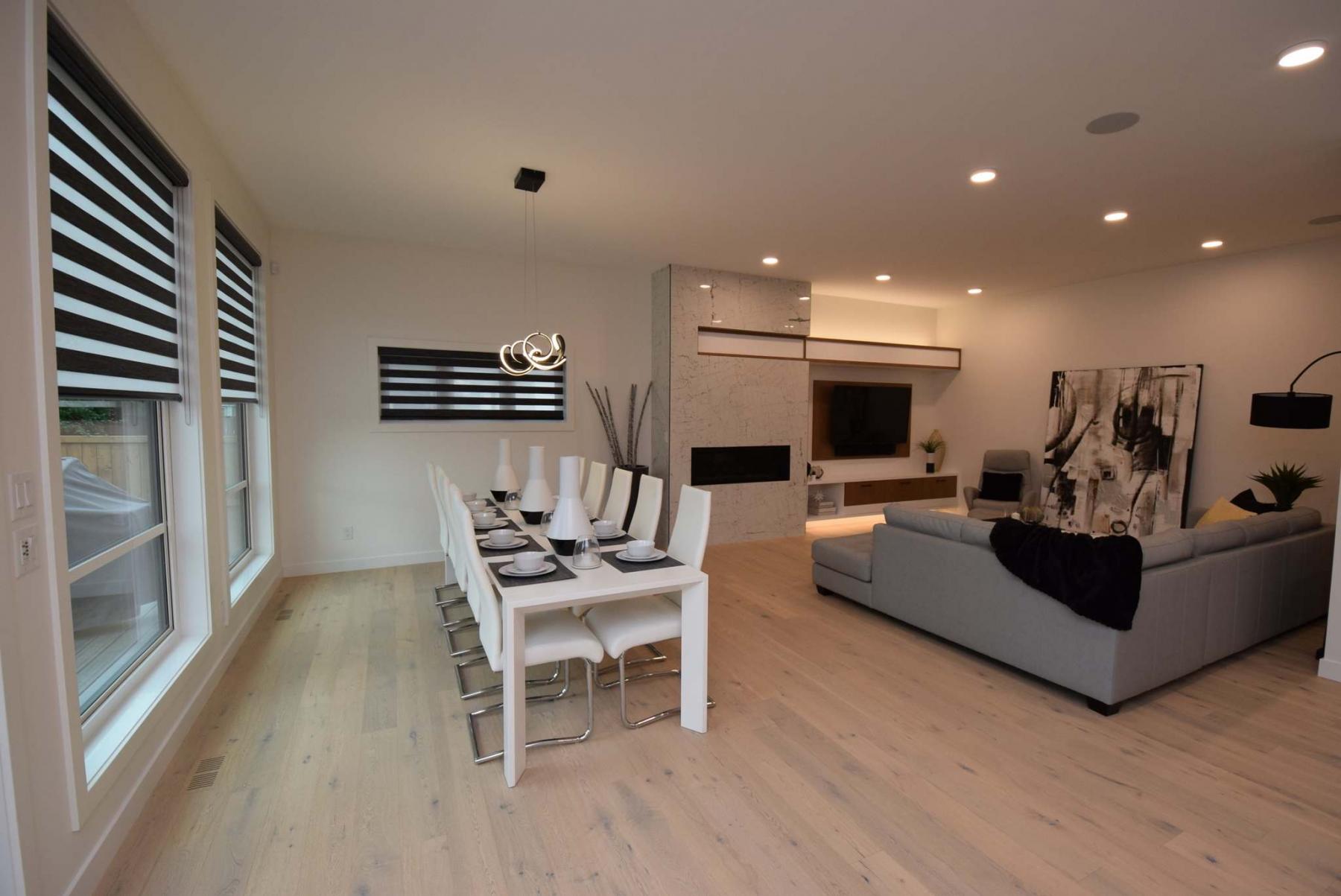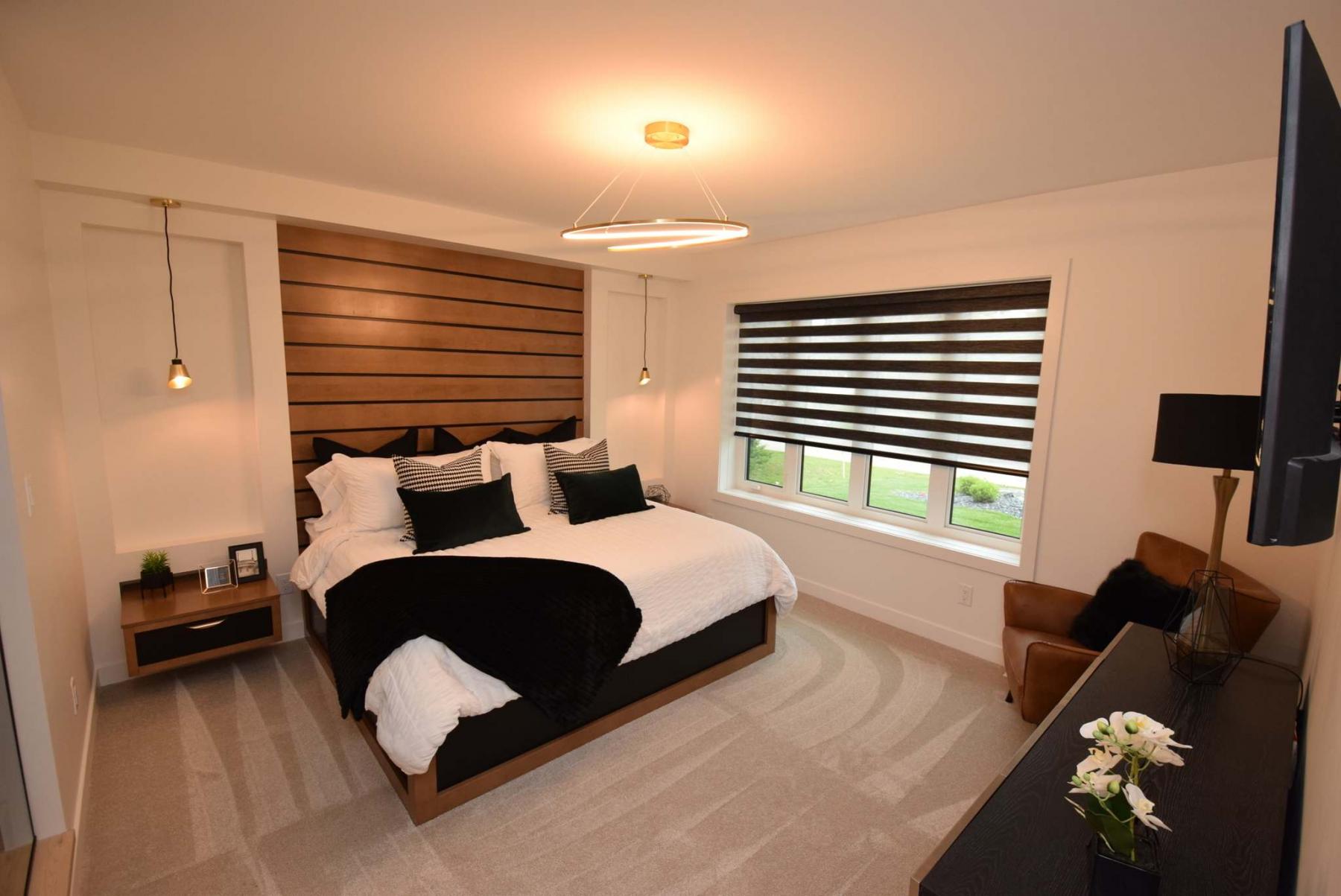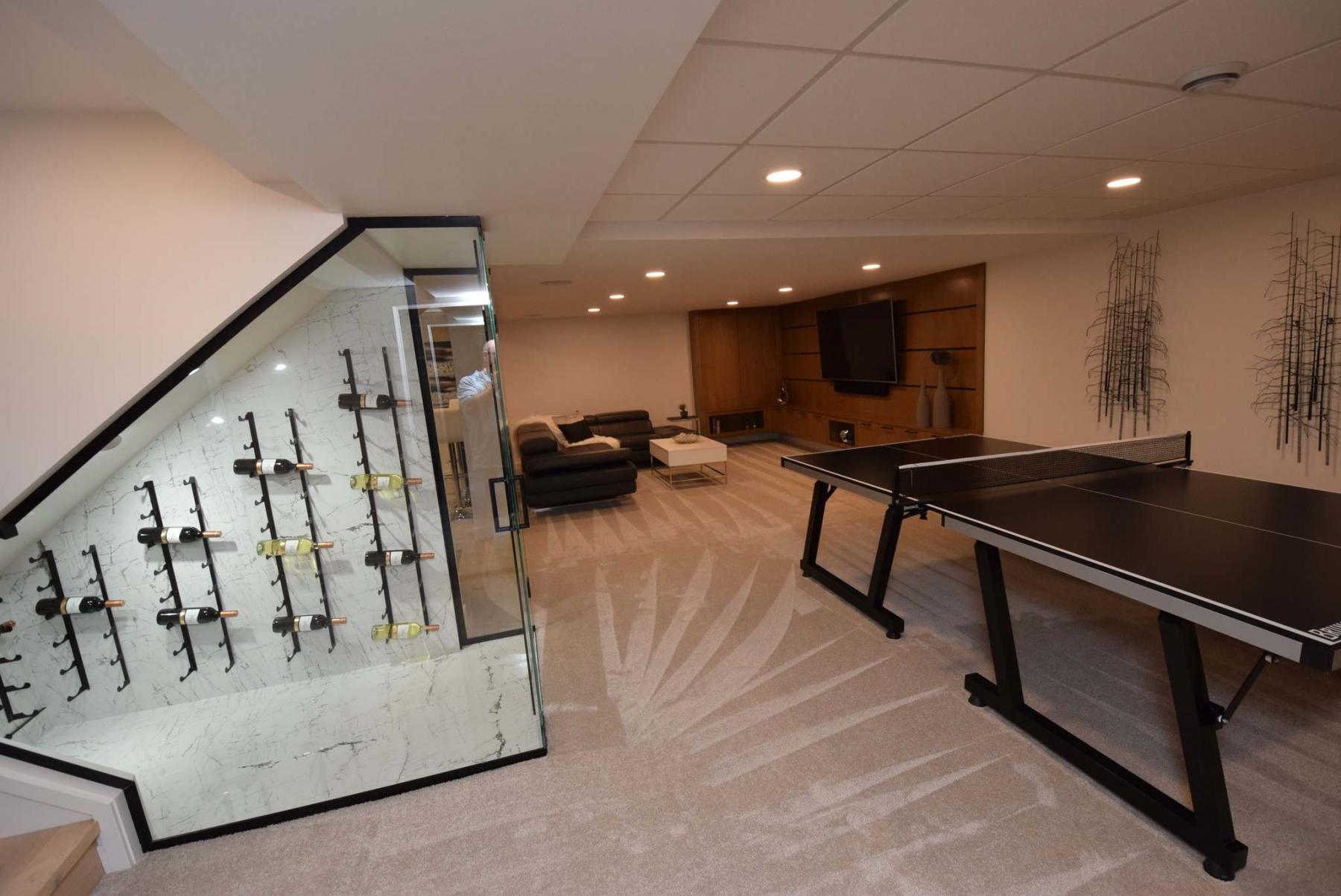 Just under a year ago, a dated bungalow went up for sale at 140 Hopwood Dr. in South Tuxedo.
As might be expected, interest in the home was high. There were those who wanted to buy the home and update it to live in, while there were others who planned to rent it out after performing a few perfunctory upgrades.
Then, there was Diego Vassallo of KDR Homes, who had an entirely different vision.
"I had a total retrofit in mind," he says. "The home was built in 1989, built on piles and featured two-by-six construction. It had a solid structure I could work off of if I got the home."
As fate would have it, Vassallo's bid was successful.
Not long after, the retrofit started in earnest in early October 2019. Although he used the home's basic framework, that would be the only original part of the home that remained unchanged.
"If you look at it now, there's not an element of the home that feels like the old home," he says. "It looks and feels like a new house."
The reason the 2,240 sq. ft. bungalow feels new is because it basically is.
Not only is the exterior finished in classic tyndall stone with durable, low-maintenance KWP siding — a brand-new walkway to the front entrance was also installed — but the home's interior was also dramatically revamped.
"The area where the foyer is used to be the living room," says Vassallo. "Now, there's a den to the left with a hall that holds two bedrooms with walk-in closets and a gorgeous four-piece bath. We tucked a luxurious master suite away to the right in a nice, private spot."
In a word, the master suite is stunning.
The bedroom, which is set down one step from the main level, comes with a huge window that lets in gobs of natural light, a sitting area and a built-in, maple trimmed platform that can hold a king-sized mattress.
A maple slat feature wall and built-in floating night tables with pendant lights suspended above finish off the bedroom is subtly spectacular style.
Then, as if the incredible master suite weren't enough, there's the ensuite.
"It's my favourite part of the home," says Dayna Cantin of Goodfellow Realty. "It's a luxurious space with beautiful porcelain tile floor, vanity with dual sinks and make-up area with inset LED mirror in the centre, a soaker tub to its left and a gorgeous shower with frameless enclosure and tile surround at the other. There's also a huge walk-in closet, too."
The home's rear portion is equally spectacular.
A brief hallway with skylight between the lower level staircase and pantry with sliding barn-style door on the opposite wall leads into an inviting great room with gorgeous engineered oak hardwoods.
An open-concept design, 10-foot ceiling and huge windows give it a nice bright, airy feel that beckons you to come inside.
Look left, and there's a spacious gourmet kitchen with 10-foot island, two-tone (white/cinnamon) cabinets, two-tone (off-white/grey) countertops, off-white ceramic tile backsplash and stainless gunmetal appliances.
Glance to the right, and there's a generous dining area next to two huge windows and a patio door that leads out to a private, landscaped backyard with partially-covered deck.
A cozy family room with ribbon-style gas fireplace set in a textured tile surround next to a built in entertainment unit featuring a striking mix of white and cinnamon maple trim (including a maple feature wall behind the TV) caps off the great room in warm, understated style.
"I just love how the entire area looks and functions," says Vassallo. "The skylight adds natural light, there's a laundry/mudroom with garage access that wasn't there before, and the great room is perfect for entertaining. The kitchen is awesome, the dining area can seat a ton of guests, and you can visit after dinner outside on the deck or in the family room."
Last but not least, there's the fully-finished lower level, which is just as spectacular as the flawlessly-designed bungalow's main floor.
"There's a media area with massive maple entertainment unit and 5.1 surround sound, a games area, wet bar area with sitting area, flex space with double doors that could be set up as either a bedroom or gym, a three-piece bath and a cool lit, plexiglass wine storage room under the stairs," he says. "It matches the main floor's function and luxury in every way."
Cantin says the thoughtfully-crafted bungalow is everything a luxury home should be.
"It has great curb appeal with the front entrance and driveway and garage on the side, and the whole house is luxurious, yet practical. It's incredible in every way."
lewys@mymts.net
Details
Builder: KDR Homes
Address: 140 Hopwood Dr., South Tuxedo
Style: bungalow
Size: 2,240 sq. ft.
Bedrooms: four
Bathrooms: three
Price: $1,389,900 (Includes lot, landscaping & GST)
Contact: Dayna Cantin, Goodfellow Realty, 204-898-2696