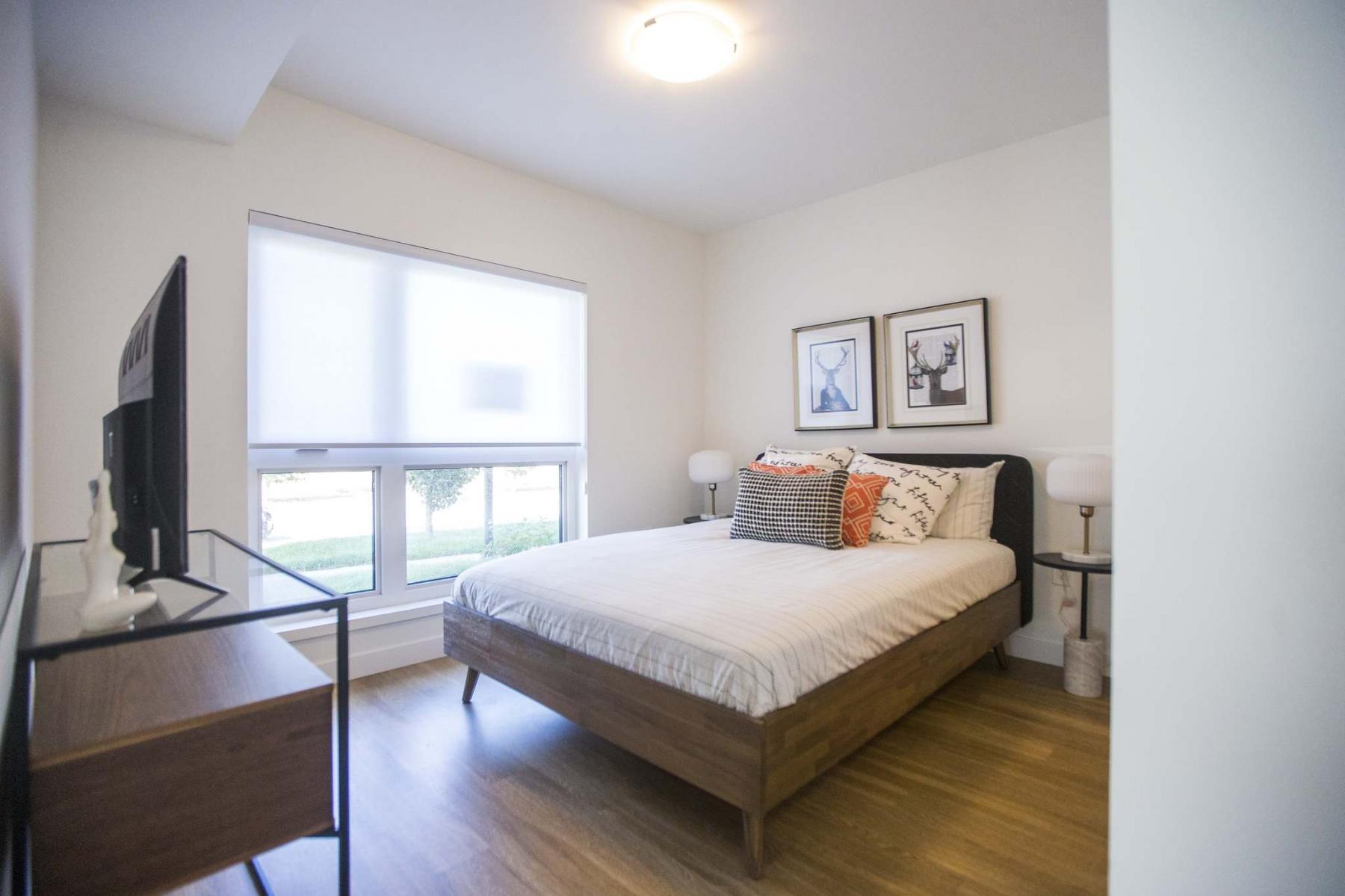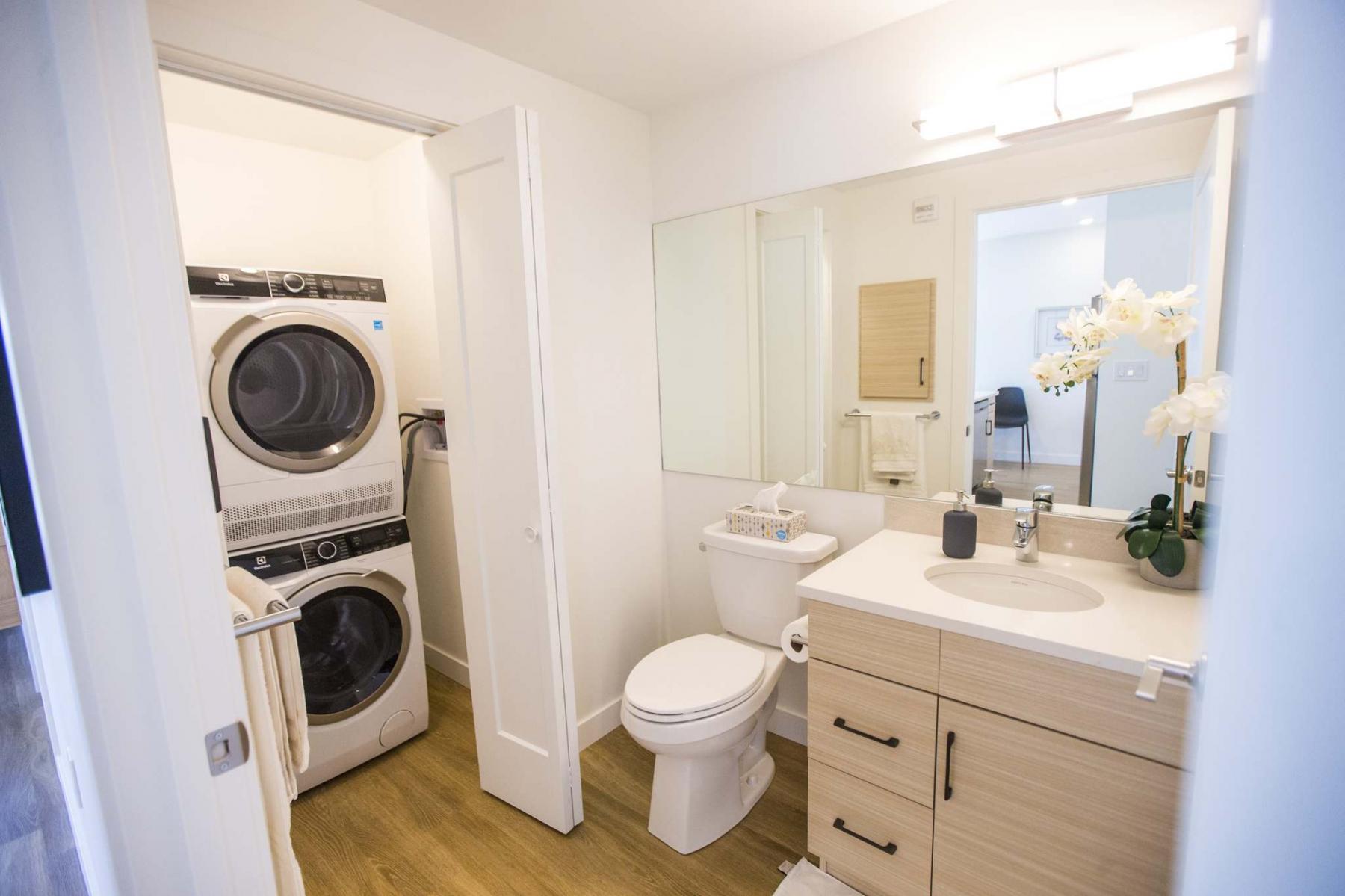 About three years ago a group of forward thinking investors found a compact parcel of land at the end of Walker Avenue in South Osborne on the west side of Lord Roberts.
In their mind, because it was next to the city's new Fort Rouge Station and Jubilee Station transit corridors, it was the perfect spot for a cutting-edge rental residence that would be outfitted with a host of eco-friendly design features.
The investors then enlisted Sunstone Development Services and Pre-Con Builders to take the project, named Stationside at Jubilee, from the drawing board to reality.
"It basically took 18 months of pre-development work and another two years of construction to bring it to this point — people are now moving into the suites," says Bill Coady, vice-president and general manager of Sunstone Resort Communities. "The response to the project has been excellent. Right now, about 55 per cent of the suites have been leased."
To date downsizers, singles and students have leased the one and two-bedroom suites, which range in size from 477 to 1,174 sq. ft.
Coady says renters have been drawn to Stationside by its location, a good selection of suites and its thoughtful eco-friendly design.
"Overall, people are really buying into the lifestyle that Stationside offers," he says. "The building is close to rapid transit and bike paths, a feature that enables students to commute easily to university, and professionals to get to work downtown quite quickly. There are 11 different suite models to choose from, so you can easily find one that meets your budget and needs. And people love the eco-friendly design features."
Those features include geothermal heating and cooling and more, says Coady.
"The idea behind Stationside was to create a complex that helped reduce the impact we have on our environment. Geothermal heating and cooling is not only very efficient, but creates way less emissions and is also very quiet. We also have indoor bike storage to encourage people to use them and help reduce vehicle emissions."
At the same time, three electric vehicle chargers were installed on-site — another forward-thinking feature residents have appreciated.
"At the present time, about 65 per cent of our residences have a car," he says. "We will also eventually have cars from the Peg City Car Co-op on site so building residents and people from the surrounding community can access them for ride sharing. It's all about creating an eco-friendly lifestyle."
Meanwhile, the suites — which feature spacious patios and balconies — were designed to be energy-efficient and exceptionally livable.
Oversized windows were installed to let in as much light as possible, promoting passive heating in the winter. Efficient layouts ensure that each suite, no matter the size, is a pleasure to spend time in.
"Suites are bright, functional and nicely-finished with luxury vinyl plank flooring, dark or light thermofoil cabinets, quartz countertops, tile backsplashes, designer light fixtures and stainless steel appliances." Coady says. "Every unit can accommodate a sectional in the living room, and smaller units even come with built-in dedicated spaces to work from home."
Case in point is the two-bedroom display suite, which checks in at just under 900 sq. ft.
Big windows on its front and side walls let in loads of light, while its logical, open-concept layout allows space for a sectional in the living room and a table for two next to the kitchen. An island adds utility, a double sink, eating nook, and ample prep space.
There's plenty of room to move in the kitchen, which has a clean, crisp look with its two-tone thermofoil cabinetry, taupe quartz countertops, light taupe tile backsplash and stainless-steel appliances.
Additionally, both bedrooms were a good size with large windows. The primary bedroom even features a large walk-in closet set between the bedroom and a three-piece ensuite bathroom.
Other amenities such as in-suite laundry, storage lockers, an on-site gym, a lounge and proximity to a mature, walkable neighbourhood with stores, services and restaurants a short distance away on Osborne Street have been driving Stationside's popularity, says Coady.
"It was designed to promote a convenient, eco-friendly lifestyle, creating a modern, complete community within the character of an established neighbourhood," he adds.
"It's ideal for people who are looking to live near downtown or the university with easy access to transit, bike paths, parks, schools and shopping."
lewys@mymts.net
Details
Project: Stationside at Jubilee
Builder: Pre-Con Builders
Developer: Sunstone Resort Communities
Address: 20 Walker Court, Lord Roberts
Style: one and two bedroom apartments
Size: 477 sq. ft. to 1,174 sq. ft.
Bedrooms: one or two
Bathrooms: one and two
Rental cost: from $1,185 per month (Heat, water and air-conditioning included, surface parking available)
Contact: display suite (Toula), 204-223-5551