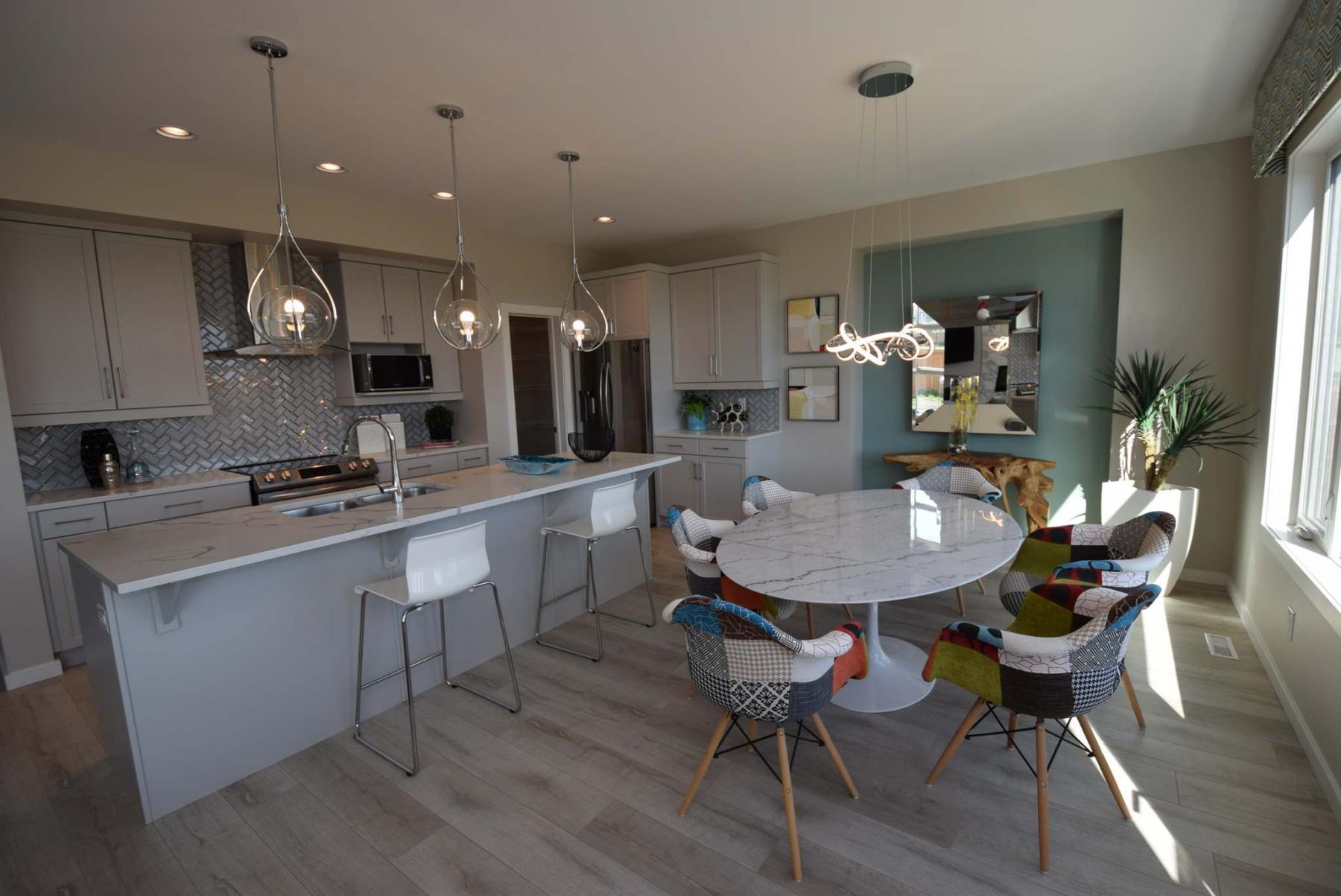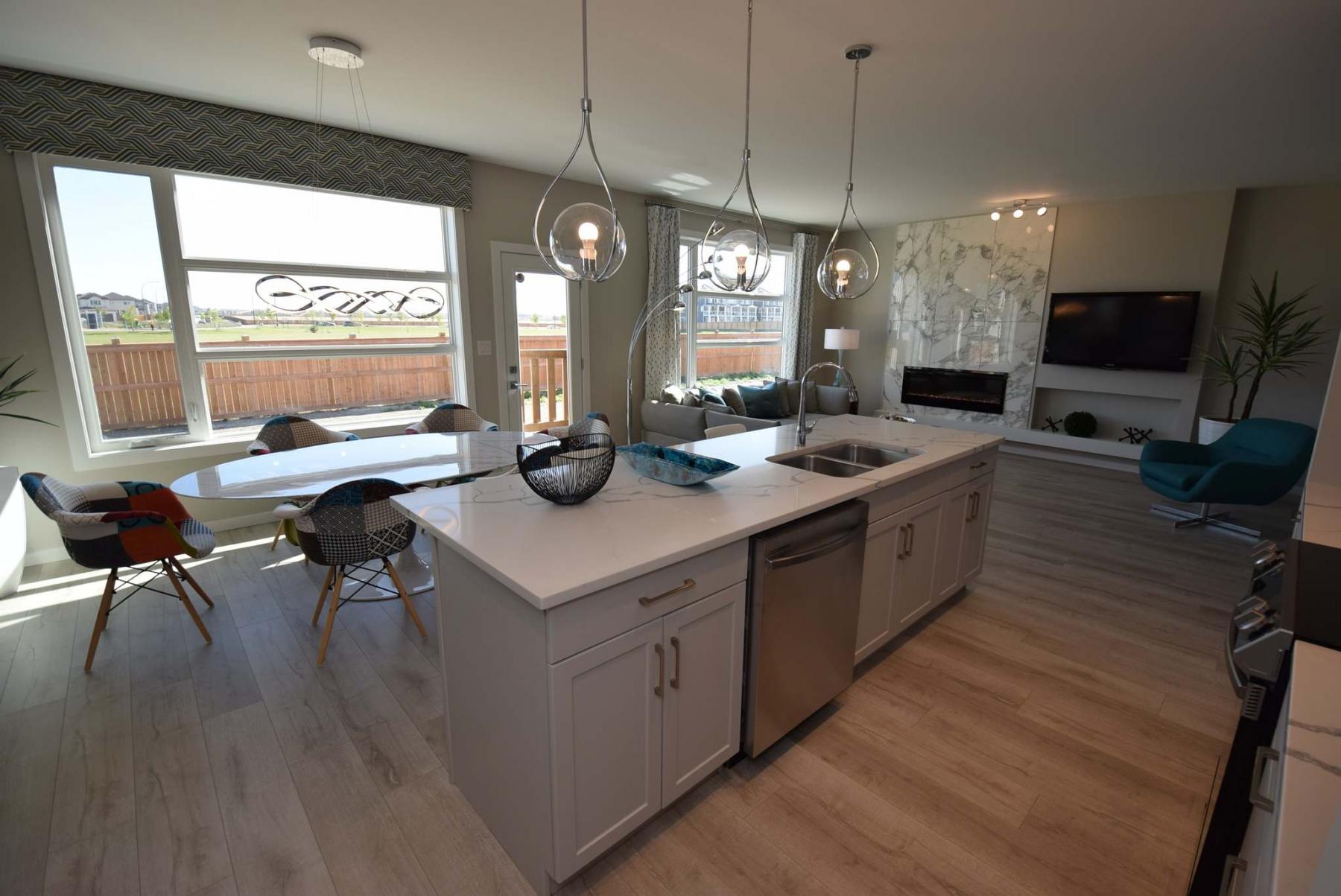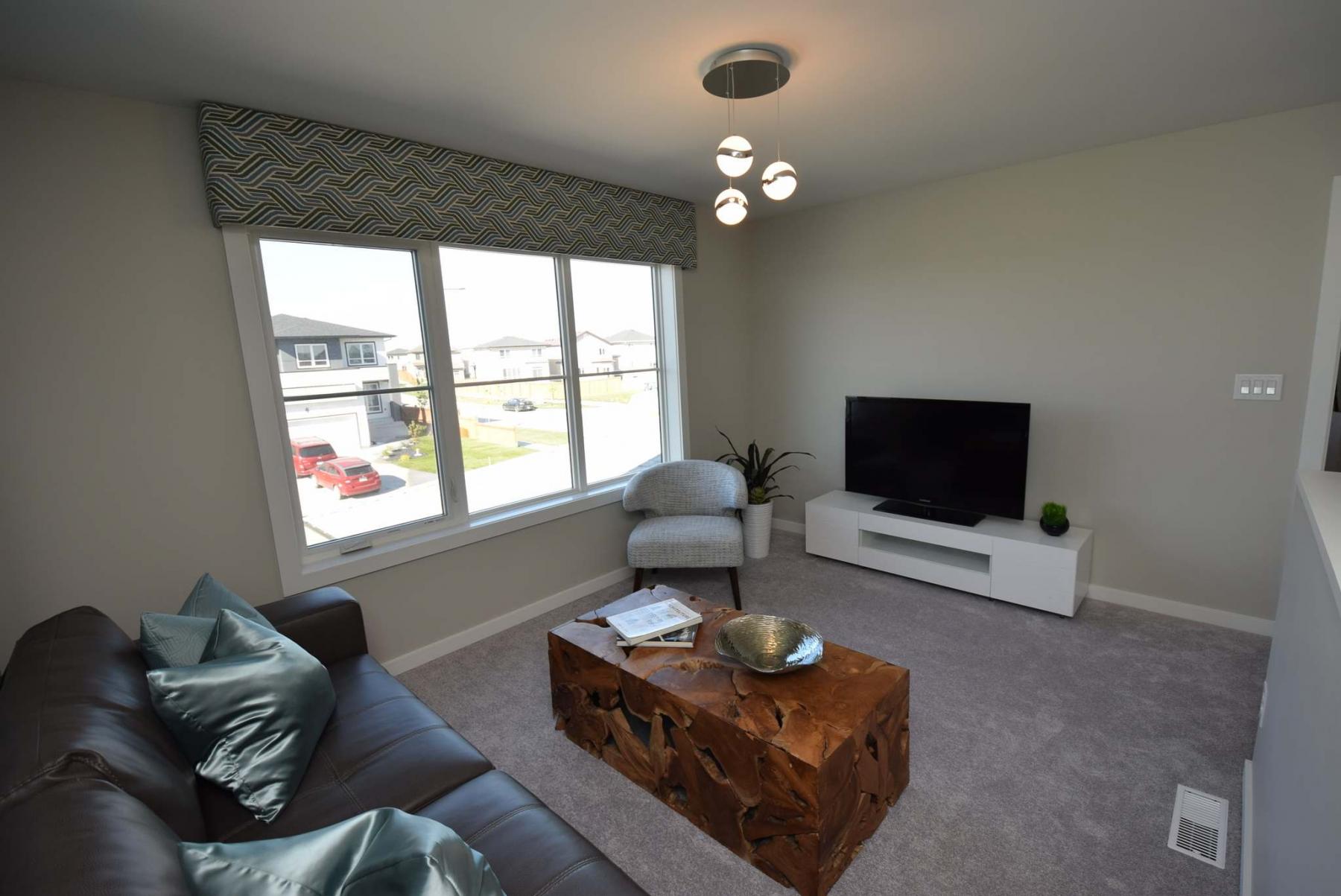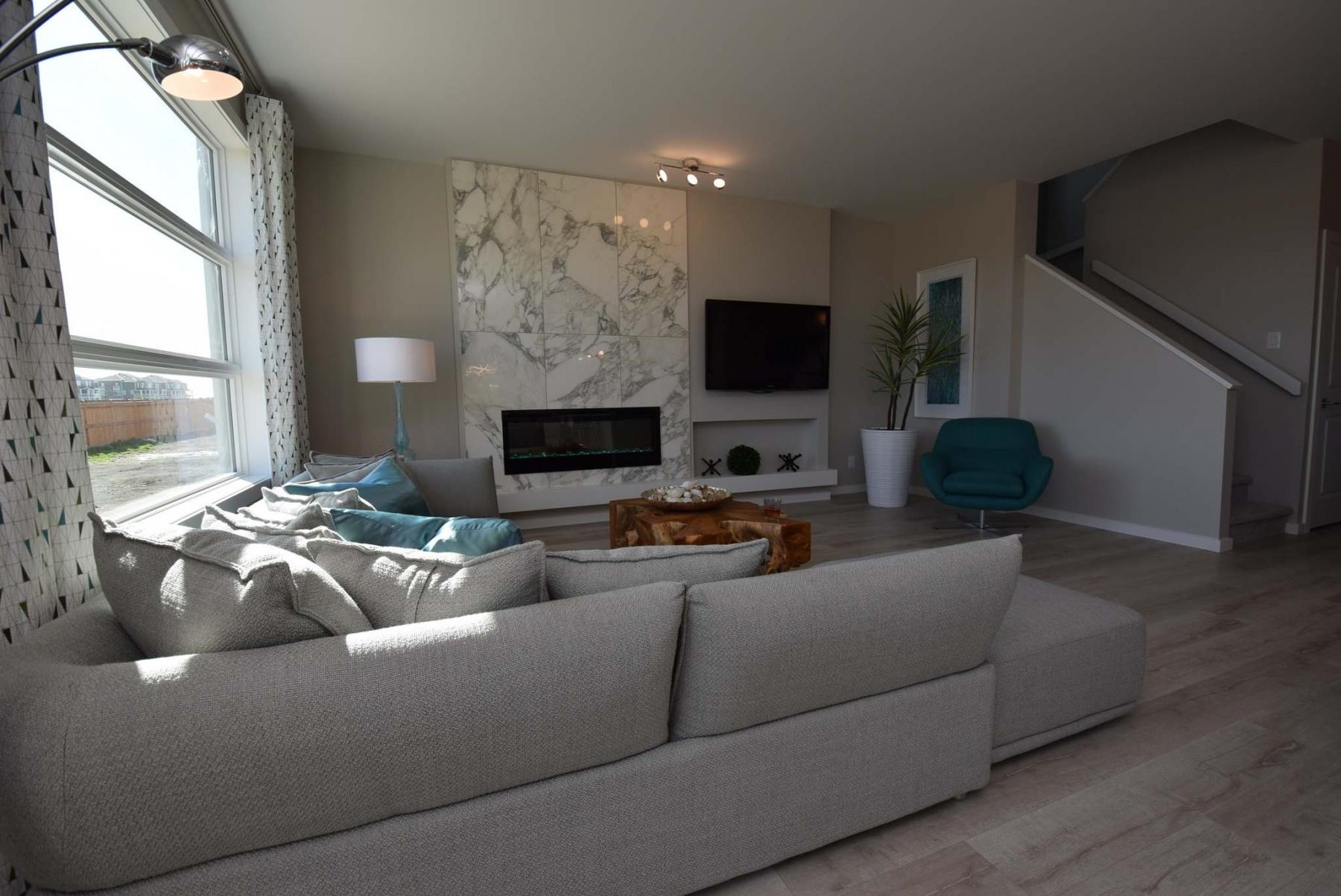 In designing the plan it calls Tara, Hilton Homes wanted to provide families a layout that combines the ability to spend time together with the opportunity for solo seclusion when needed.
Both of those considerations went into the design of the 2,069 sq. ft., four-bedroom, three-bath Parade of Homes show home at 7 High Park Dr. in Prairie Pointe, says Spencer Curtis of Hilton Homes.
"We introduced the Tara about a year ago and since that time, it's become one of our most popular plans with large families," he says. "That said, we wanted to make it even more family-friendly, so we tweaked the home in a few key areas."
Those tweaks, while subtle, translate into a more functional family home.
"There are a lot of little touches we built into this version of the Tara that make it more user-friendly for larger families," says Curtis. "I think this revised model does a better job of increasing function while balancing spaces for people to hang out in with the privacy and separation they need."
One of those "little touches" is an upgraded second floor laundry room.
"We recognized that larger families needed a bigger laundry room, so we made the laundry room larger in this new version of the Tara. It's absolutely massive and comes with extra shelving to increase storage space for linen and other essentials."
Meanwhile, the main floor's highly functional layout wasn't changed one iota.
"As before, the hallway to the left of the foyer holds a bedroom and four-piece bath. A pocket door between the bedroom and bathroom links the two spaces," he says. "It's a small feature that really adds function."
Curtis says a lot of thought was also poured into the design of the Tara's great room.
A pair of huge windows set either side of the rear door let in tons of natural light, while a logical, well-proportioned layout makes the great room a breeze to navigate.
"Seeing as the kitchen is the heart of the home, we made sure it had a nine-foot island that provided plenty of space to work, and space for people to hang out at. The dining area is generous, with ample space for a table for six. It can also be expanded to host big family gatherings."
Then there's the family room, which offers plenty of room to sit back and visit with guests — or enjoy a movie with the family without feeling hemmed in.
"It's a great space that not only offers plenty of natural light and wonderful view of the park behind the home, but a beautiful two-foot by four-foot electric ribbon fireplace set in marble-style porcelain tile," he says. "It looks great, as to the light grey cabinets and grey herringbone tile backsplash in the kitchen. The atmosphere in the great room is very calming."
The same could be said for the atmosphere upstairs.
Thanks to the Tara's generous square footage, its second floor easily holds a spacious loft, three bedrooms, main bath — and the aforementioned laundry room.
Most impressive are the sizes of the bedrooms: bedroom two is 11.3 feet by 11.4 feet, the third bedroom is 12 feet by 11.4 feet — and the master suite is an impressive 15 feet by 11.8 feet.
"Again, as important as style is, function is even more important, especially for a large family," Curtis says. "In addition to making the laundry room bigger, we also enlarged the windows on the loft's rear wall to let in more natural light. We also carried the main floor's calming colour palette upstairs from the main floor."
Fittingly, the master suite is one very serene space.
"It's a good-sized space that's a true retreat. A huge window on its rear wall lets in lots of natural light, a soft earth tone colour palette gives it a calm air, and a three-piece ensuite with cool two-tone hexagonal tile floor and walk-in shower with two-tone hexagonal tile surround provides a stylish spot to start your day."
A lower level that offers 800 sq. ft. of livable space then takes the home's total square footage to a family-friendly 2,869 sq. ft..
"The Tara is now a proven plan," he says. "In its loaded form, it's selling for $544,040, but it could be built for around $450,000 with fewer options. It has an easy-living feel that helps take some of the work out of the busy lives that so many large families lead these days."
lewys@mymts.net
Details
Builder: Hilton Homes
Address: 7 High Park Dr., Prairie Pointe
Model: the Tara
Style: two-storey
Size: 2,069 sq. ft.
Bedrooms: four plus loft
Bathrooms: three
Price: $544,040 (Includes lot, upgrades, appliances, window coverings & GST)
Contact: Roland LaCroix, Quest Residential Real Estate, 204-792-9805