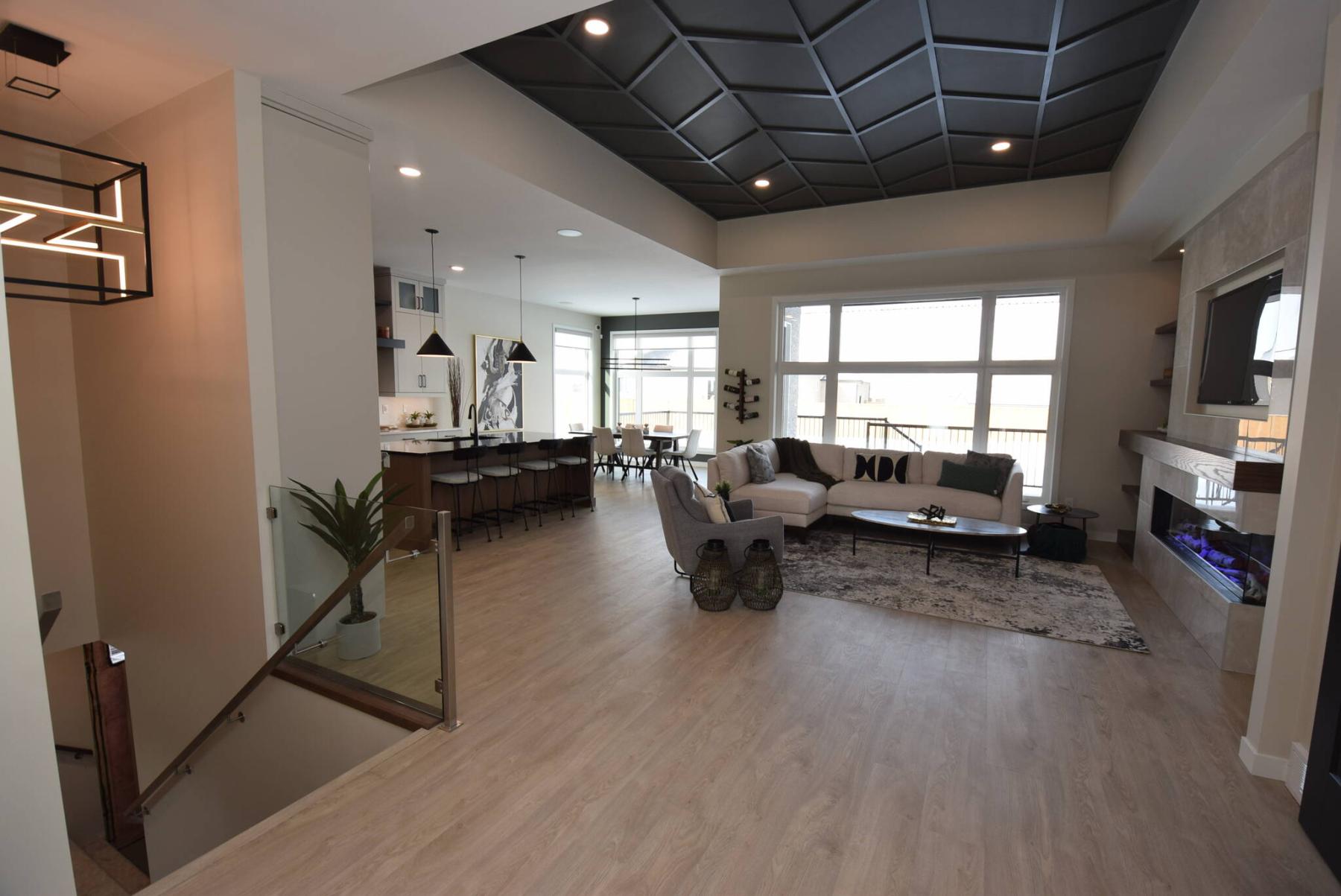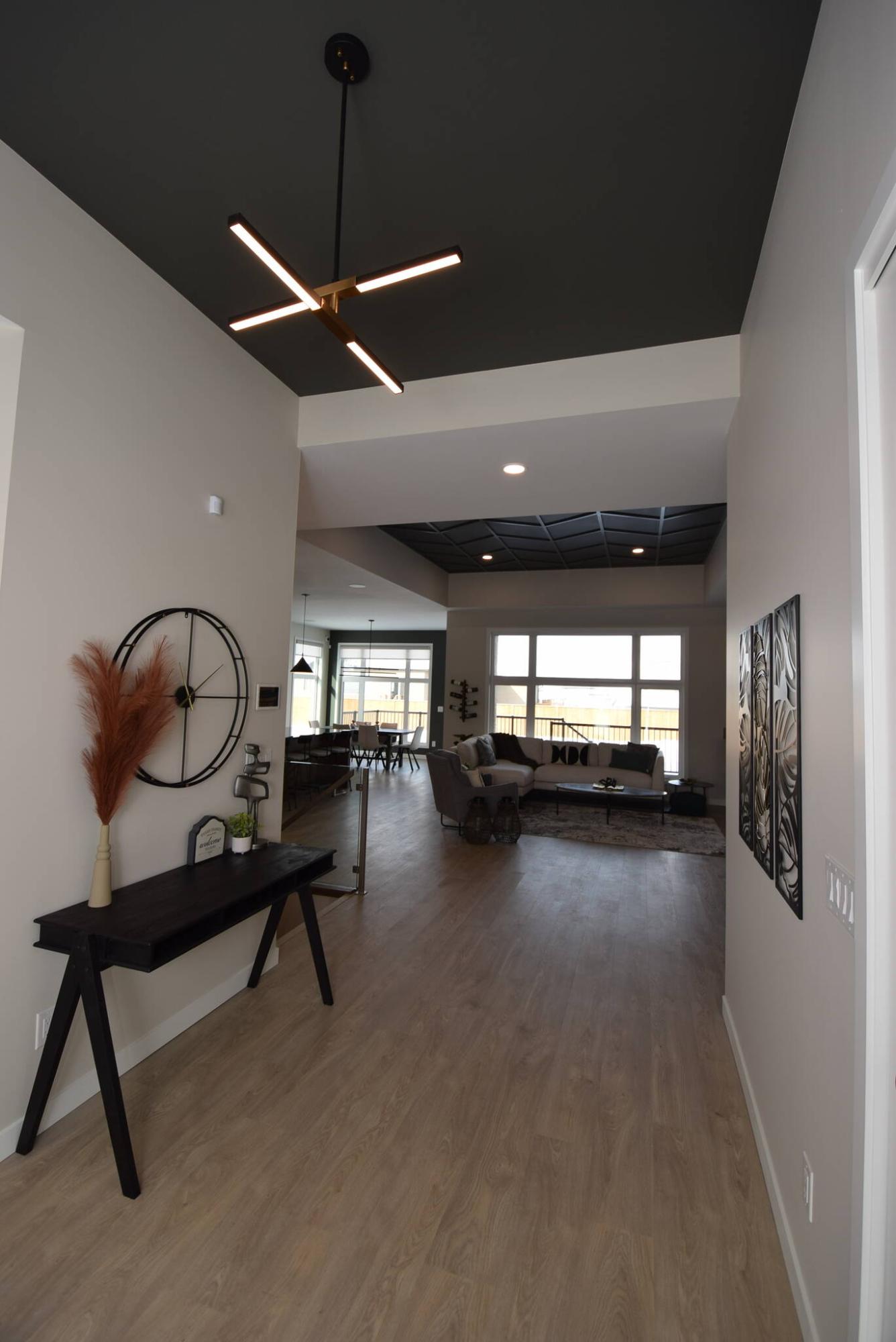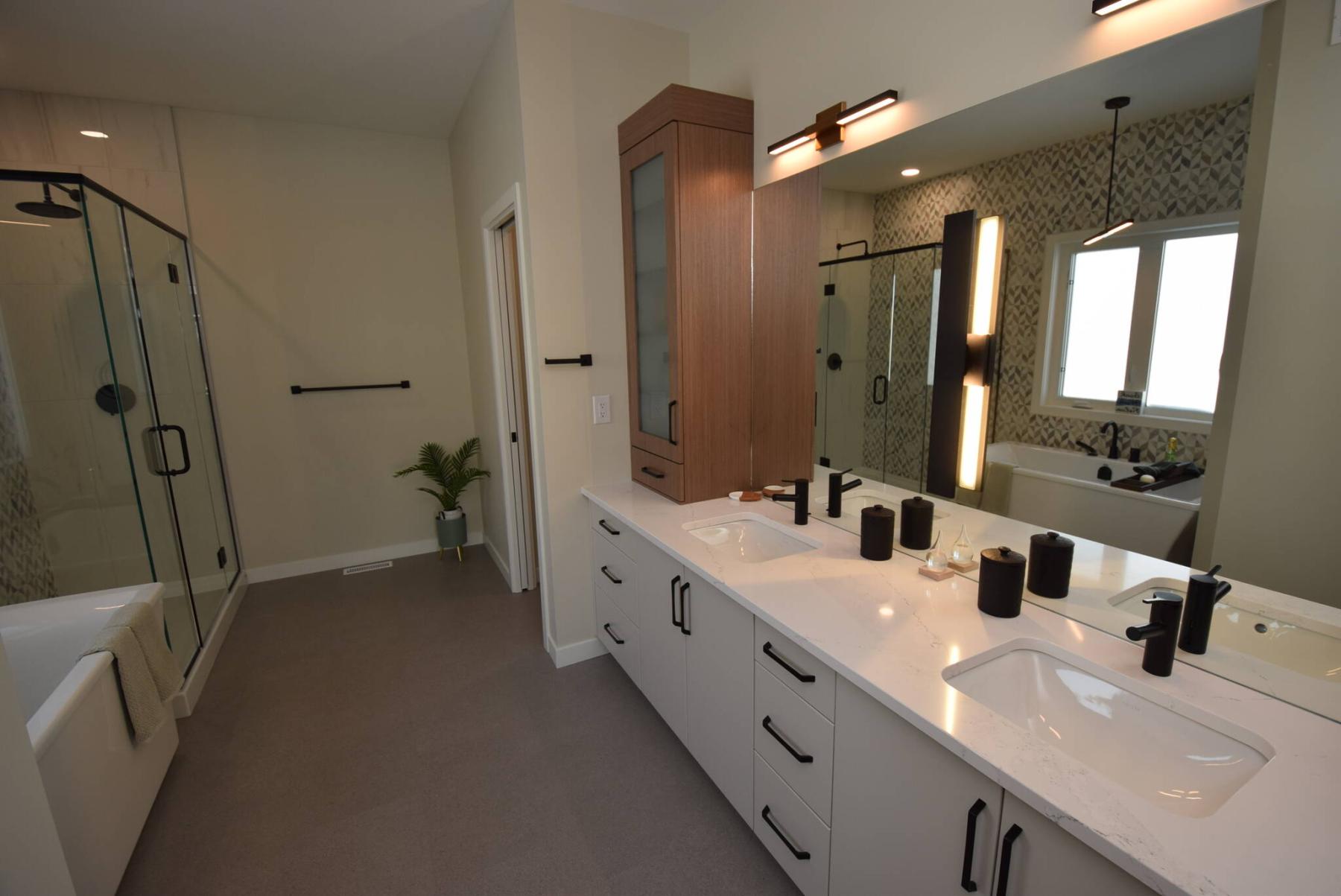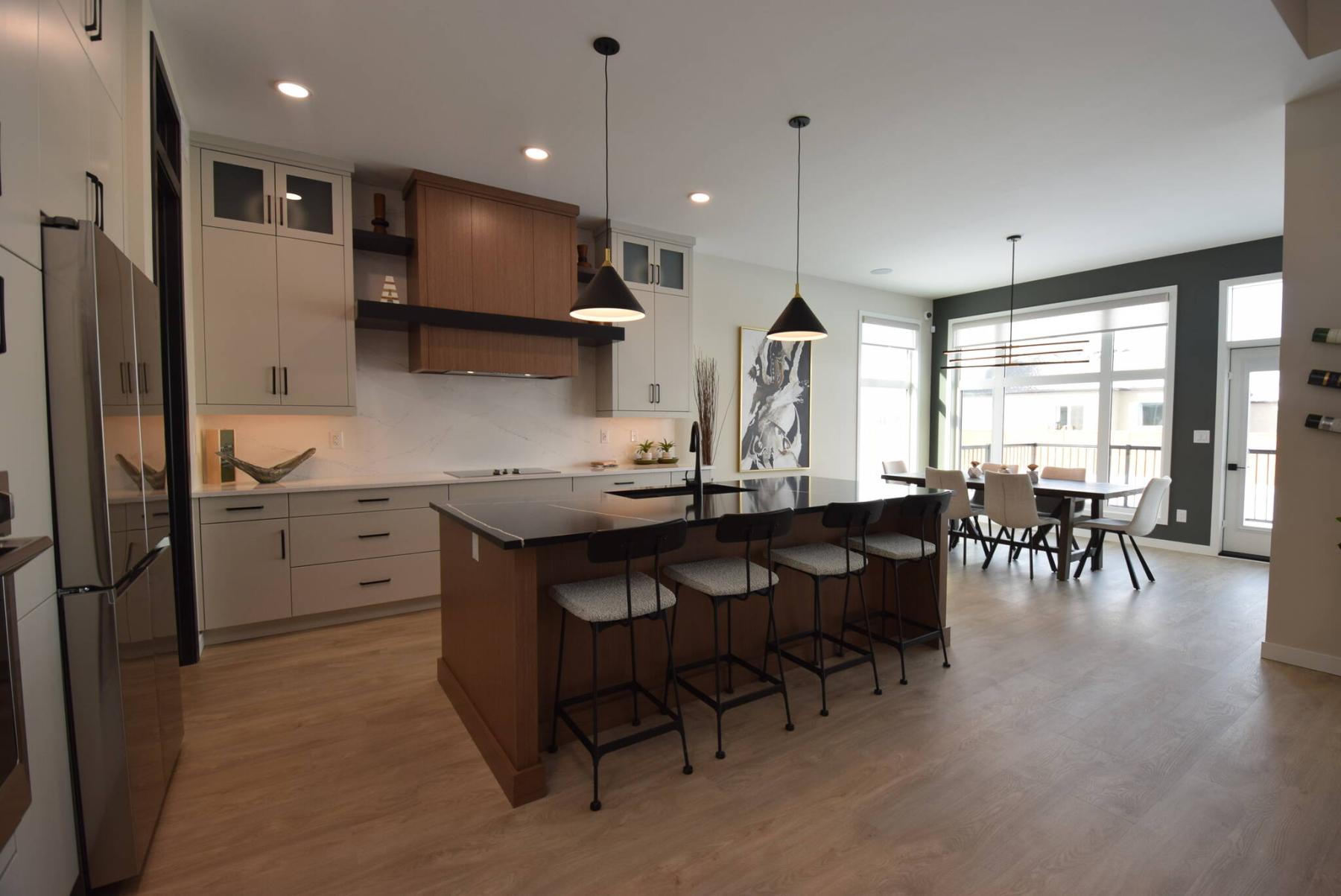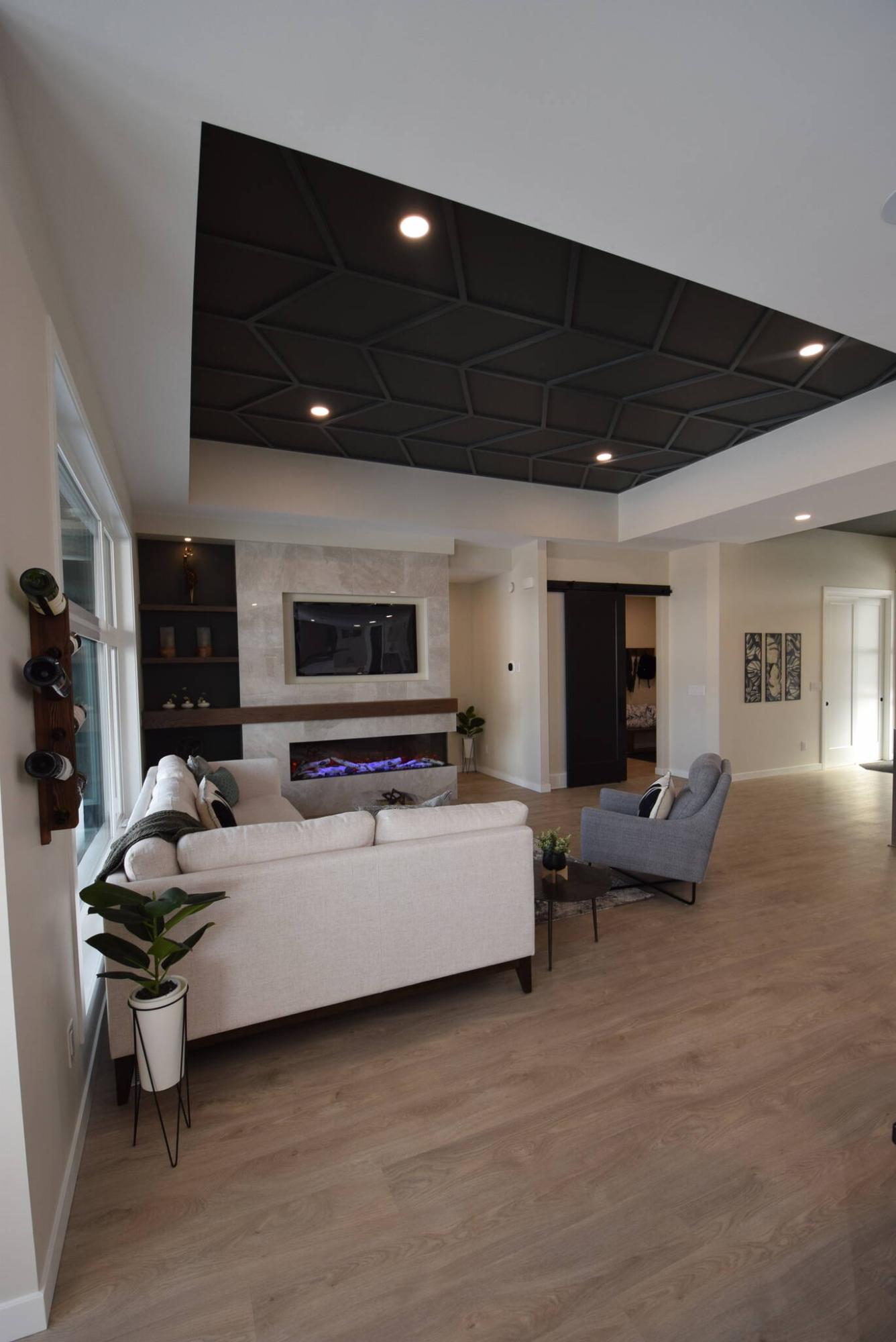 Truth be told, space alone doesn't make a luxury abode a distinctive, enjoyable place to call home.
Rather, it's how all its design elements come together to create an atmosphere that fosters comfort, relaxation, and an overall feeling of satisfaction.
Avanti Custom Homes' new 2022 Fall Parade of Homes show home at 7 Stone Hearth Ln. in Oak Bluff West exemplifies what a luxury home should be, says Blair Holm of Sutton Group – Kilkenny Real Estate.
"Everyone who's gone through the home has loved it," he says. "It has a grand yet welcoming feel to it, and that starts right in the foyer."
In fact, that grand feel starts at the front door, which is all of eight feet high.
It generates a feeling of grandeur that flows straight into the foyer, says Holm.
"Not only is its ceiling 11 feet high, but it's also exceptionally wide. It opens perfectly onto the main living area, which has the same warm, inviting feeling as the foyer."
That warmth emanates from the first space that you set foot in: a magnificent great room.
"The first thing you notice is its 12-foot tray ceiling with its dark brown lining that has a beautiful herringbone-style pattern," he says. "It creates a rich, warm feel, while the entertainment unit, with its electric ribbon fireplace, built-in TV nook and taupe tile feature wall goes perfectly with the ceiling and flooring."
Meanwhile, a huge picture window on the great room's rear wall and a series of large windows that surround the dining area allow natural light to flow freely into the main living area.
"All the natural light that enters through the windows works really well with the area's volume and finishes to create an environment that offers an ideal balance of natural brightness and warmth," notes Holm. "And the quality of finishes is exceptional."
Nowhere is the home's high finishing quality more evident than in the spacious island kitchen.
"Visitors have loved everything about it, from the grey/taupe cabinets to the wood-style cabinet range hood to the contrasting quartz countertops. The black quartz countertop on the island, with its white/copper veins, adds a bit of drama, while the backsplash behind the built-in cooktop also matches and lines up perfectly with the off-white quartz countertop," he says.
Then, there's the spacious (and subtly spectacular) dining area to the rear of the kitchen.
"It's surrounded by windows and has a garden door that leads out to a huge, two-part composite backyard deck. The part of it that's off the dining area is uncovered, while the part to the right is covered."
He adds that the covered deck can also be accessed from the primary bedroom, which was positioned behind the great room in its own private corner of the home.
Light-filled and fittingly spacious, it's a tranquil spot that lends itself to the renewal of the body, spirit, and mind.
"A patio door on its side wall leads out to the covered deck, while a huge window on its rear wall lets in tons of natural light," says Holm. "The ensuite is a refined, luxurious space that offers a grey tile floor, stand alone soaker tub, five-foot walk-in shower and gorgeous vanity with quartz countertop, dual sinks and wood-style storage towers at either end."
The bright, free-flowing home was then finished off by two other areas: a massive mud/laundry room and a separate bedroom wing next to the foyer in its opposite corner.
"Again, everyone has loved the mud/laundry room. It can be closed off by a sliding barn door and has separate mudroom and laundry areas."
Finally, there's the bedroom wing to the left of the stately foyer.
"It holds four spaces, a powder room, second bedroom, four-piece bath and a space that could be used as an office or third bedroom," he says. "Both bedrooms are oversized and have huge windows."
An expansive lower level that offers about 1,700 sq. ft. of livable space then takes the elegant, efficiently designed bungalow's total livable space to an impressive 3,700 sq. ft.
"Reviews of the home have been excellent, " says Holm. "The impression people have said they get when they walk in is that it's a warm, inviting home, and that the finishes and layout create a feeling of comfort, function, and style. That's what this home is all about."
lewys@mymts.net