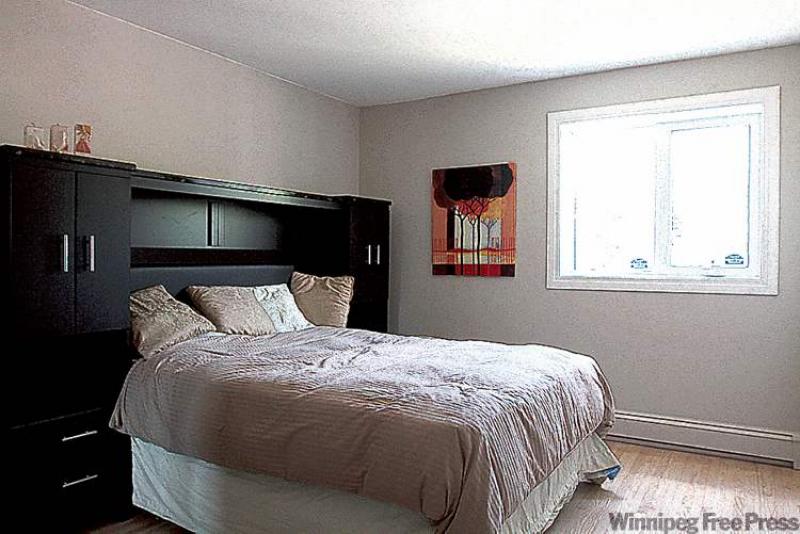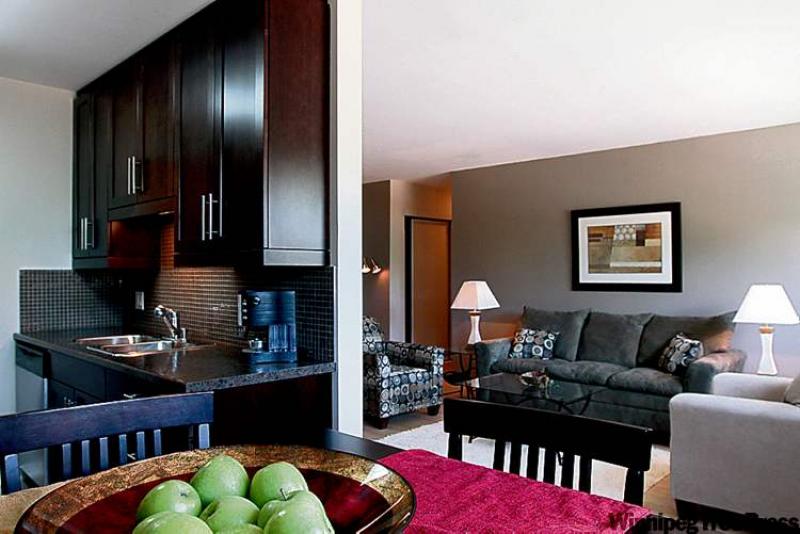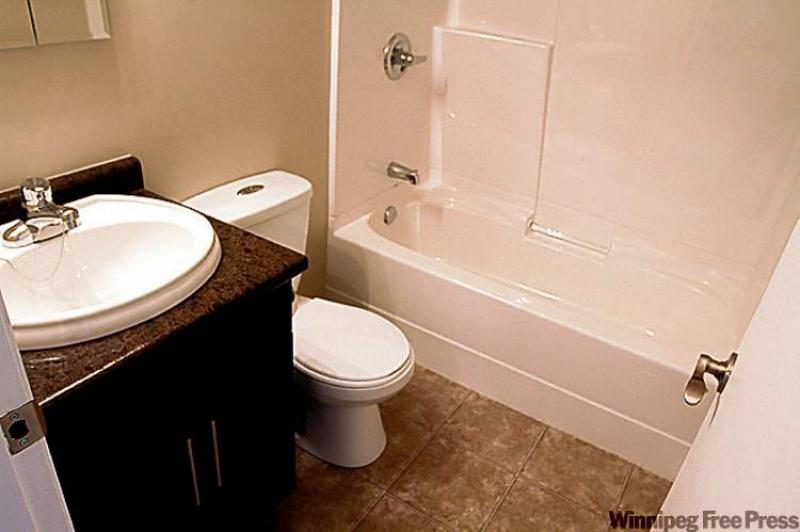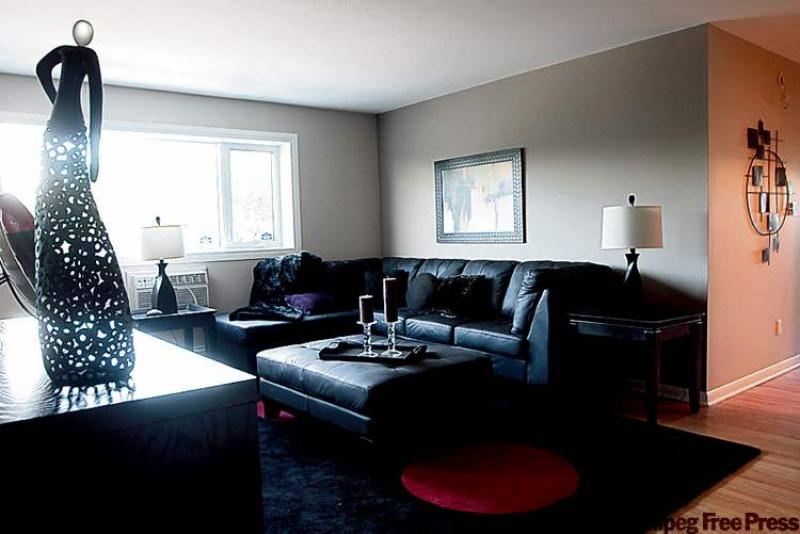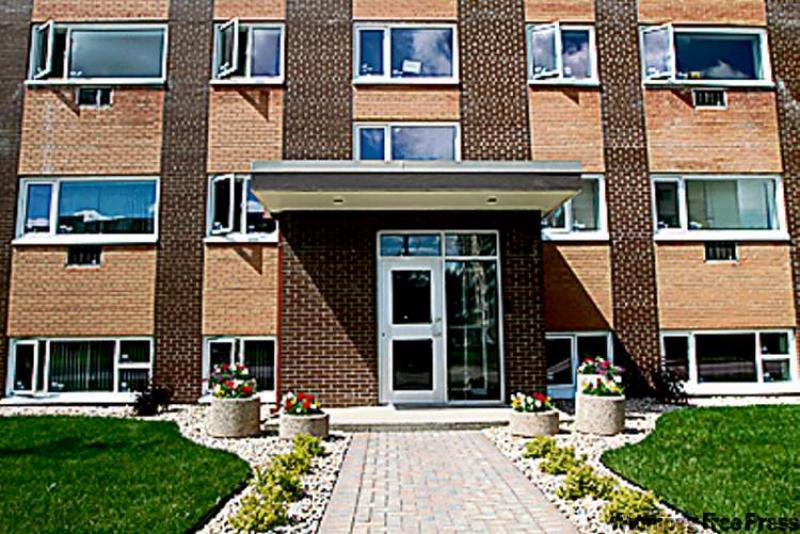 As a prospective home buyer, you can't help but be a little cynical when it comes to condominium conversions.
After all -- in a great many cases -- the developers simply apply a little paint, install some new flooring, countertops and the odd fixture here and there. In reality, the conversion is only skin deep, something that buyers -- much to their chagrin -- find after the fact.
That isn't the case with The Condominiums of 330 St. Anne's Road, says Ilan Millo, property manager for Landmark Agenices.
"We made a point of doing the things you can't see properly, such as installing new copper piping and replacing all the electrical that runs through the building and suites," he says. "We go the extra mile. That's because people can be uninformed. Our goal is to do things right so they're happy and don't have anything to worry about."
One other important feature folks won't have to worry about with any of the condominium units at 330 St. Anne's -- the two-bedroom units come in at 840 sq. ft., the three-bedroom units a surprisingly spacious 1,010 sq. ft -- are the windows, adds Millo.
"An example of us going that extra mile are the windows," he says. "For an extra cost, we went with windows with a full PVC seal (the casing extends into the unit). That way, any moisture stays on top (of the PVC) and won't go into the wall, as can happen when window casings are set in drywall. It just made sense to do it properly. It saves both us and the buyers problems in the long run."
Millo says there are other subtle features that condominium buyers will appreciate.
"There are cable (outlets) in every room, and the heat controls (each room used to have its own thermostat) have been centralized so that when you put on the heat, the heat in each room is activated," he says. "And for better sound insulation, we double-joisted the ceilings. These suites are going to be very quiet."
And very livable, as a quick tour through both the two- and three-bedroom units reveals. One of the nicest features is the floors, which are original oak hardwoods. Instead of simply putting an inexpensive laminate product over them, the developers decided to refinish them.
Millo says he's glad they chose to go that route.
"The floors in the two-bedrooms came up their original, natural colours," he says. "And the floors in the three-bedrooms -- which we refinished with oil -- took on a nice, soft yellow colour. The look and character you get with original hardwood floors is hard to beat."
So too are the kitchen packages -- the two bedrooms feature dark (espresso) maple cabinets (the dark package) while the three-bedrooms have been outfitted with natural maple cabinets. Countertops in both units are a textured brown/black arborite; for contrast, the two-bedroom units get stainless appliances, while the three bedrooms get black ones.
Realty Executives' Shona Goulden-Scappaticci, lead realtor for the project, says it's all about providing quality and value to consumers.
"The fridge, stove, dishwasher, microwave, washer and dryer -- top-quality appliances by Frigidaire and Samsung -- are all included in the price you pay," she says, adding that two-bedroom units start at $149,900. "You get so much for your buying dollar here -- exceptionally spacious and well-laid-out suites, Norcraft cabinets, elegant carpet, six-inch vinyl window casings and refinished hardwoods -- the value is exceptional."
Aside from a well-finished, logical layout, several other features stand out: in-suite laundry, kitchen drawers with durable metal edges -- and bathrooms with deep soaker tubs. Closet space is also abundant.
"Suites are projected to be ready for possession October 1," says Goulden-Scappaticci. "They're in a great location, and would be great choice for first-time buyers, university students or empty nesters."
lewys@mts.net
DETAILS
Developer: Landmark Agencies Limited
Address: 330 St. Anne's Road, St. Vital
Size: 840 sq. ft. to 1,110 sq. ft.
Style: Apartment-style condominiums
Bedrooms: 2 or 3
Bathrooms: 1
Price: $149,900 to $169,900
Condominium Fees: From $191/month
Contact: Shona Goulden-Scappaticci or Renee Dewar, Realty Executives First Choice Realty @ 885-8999