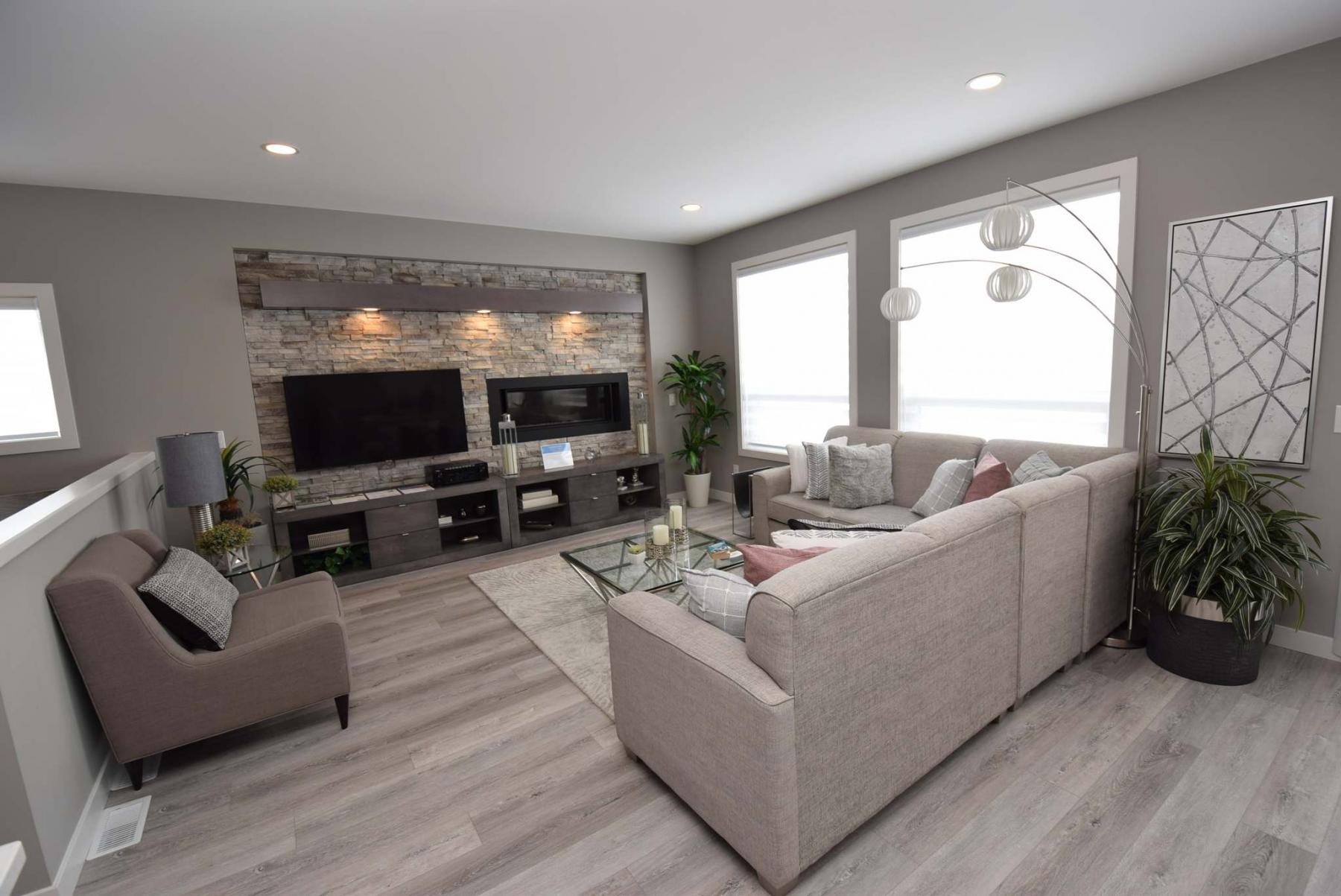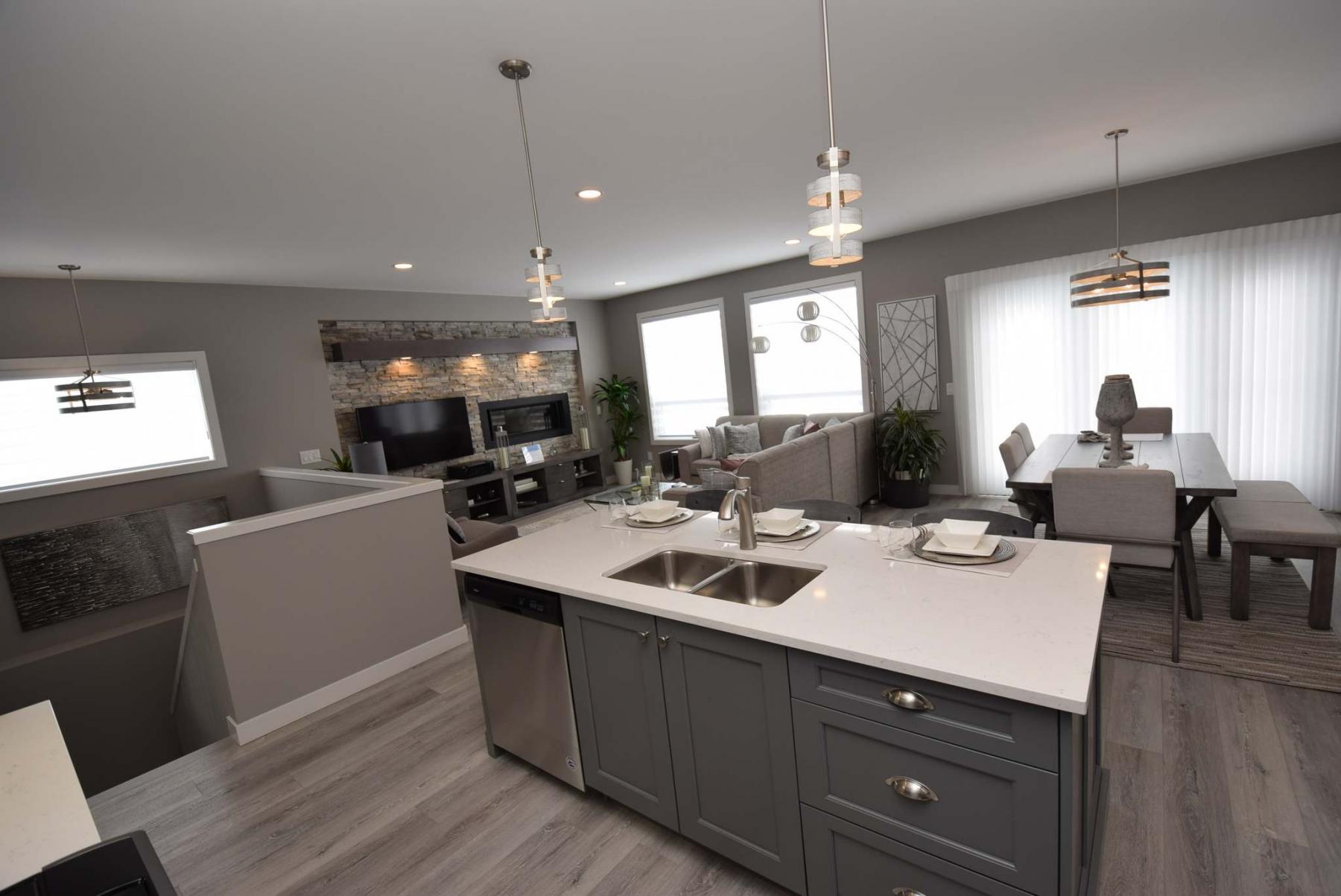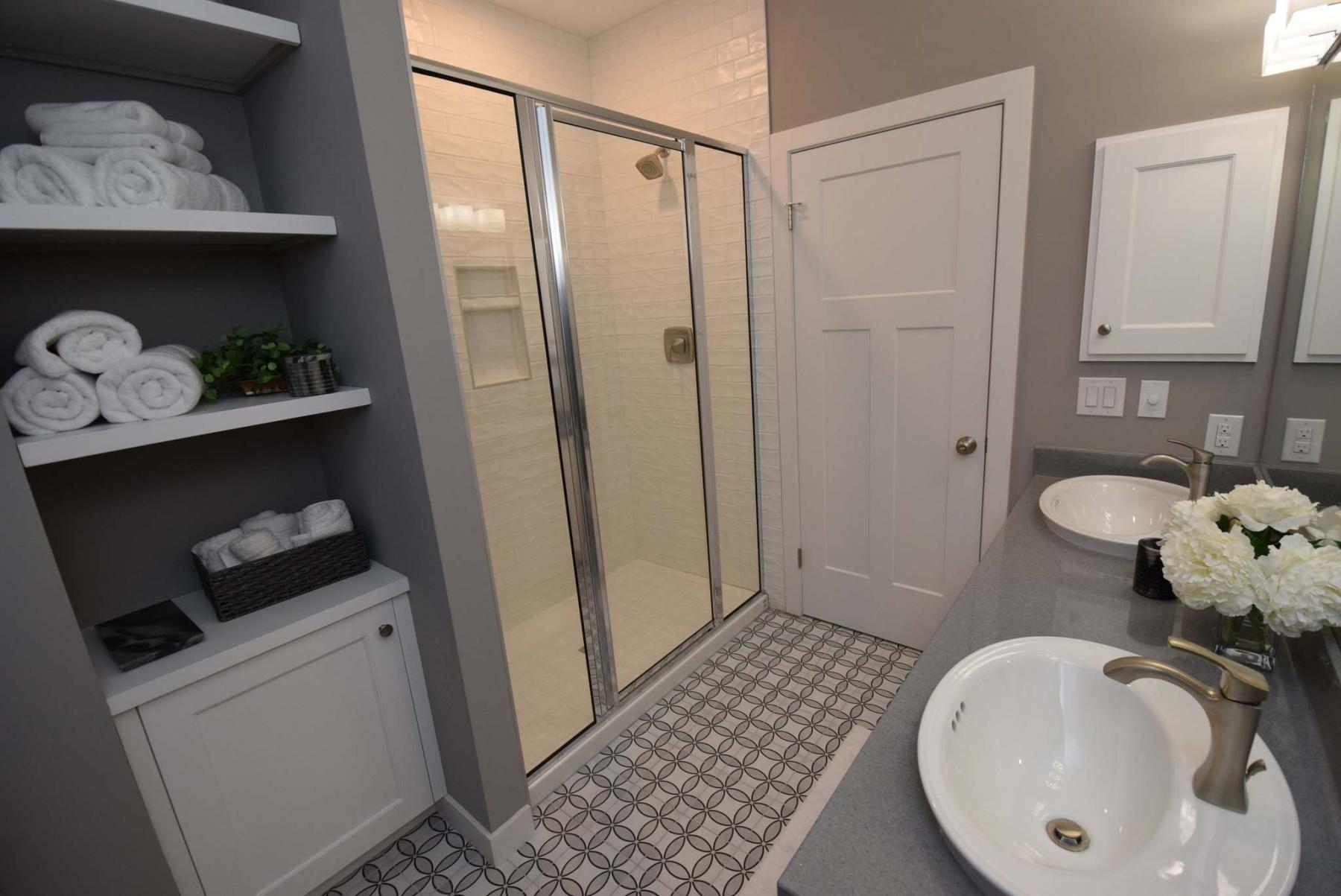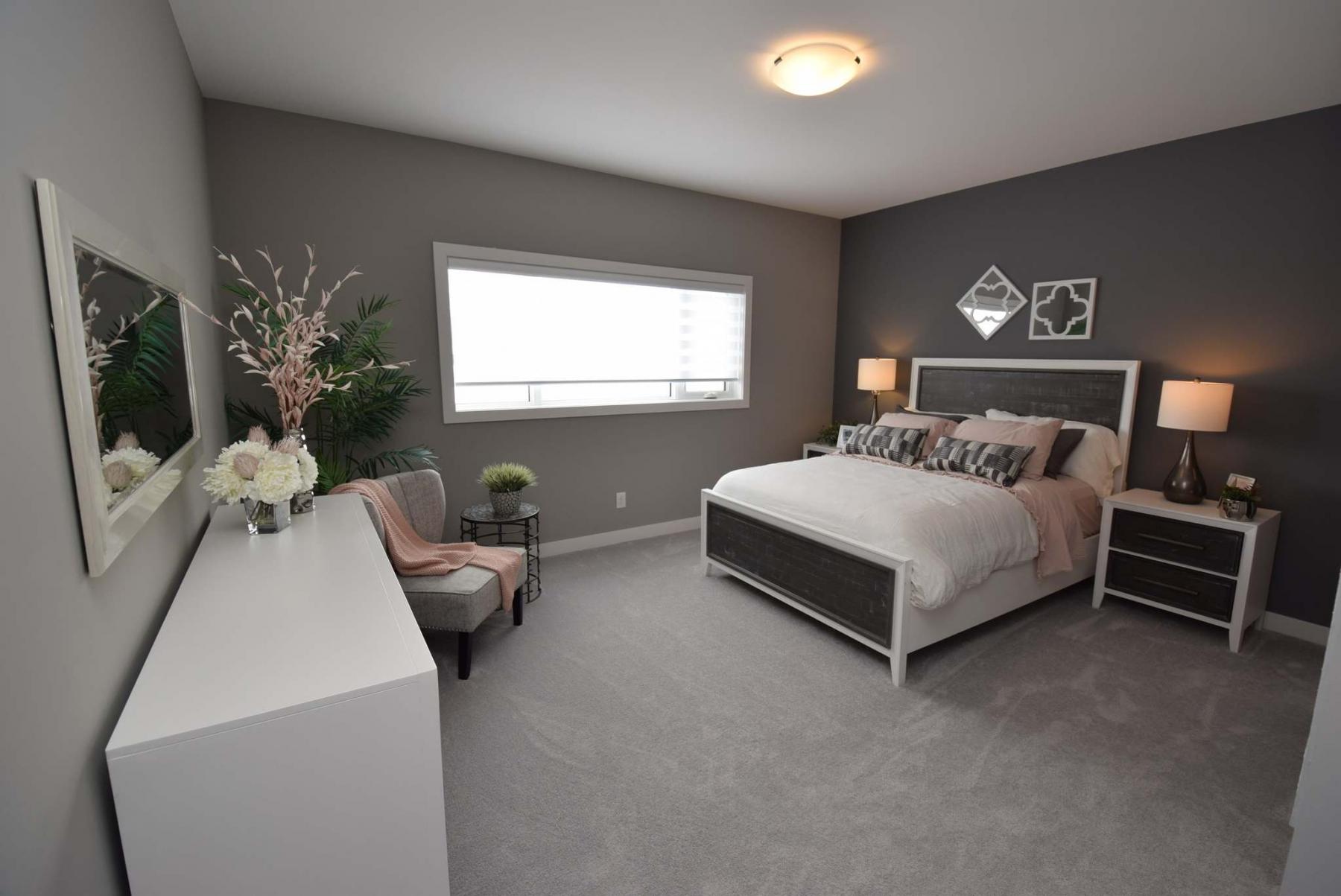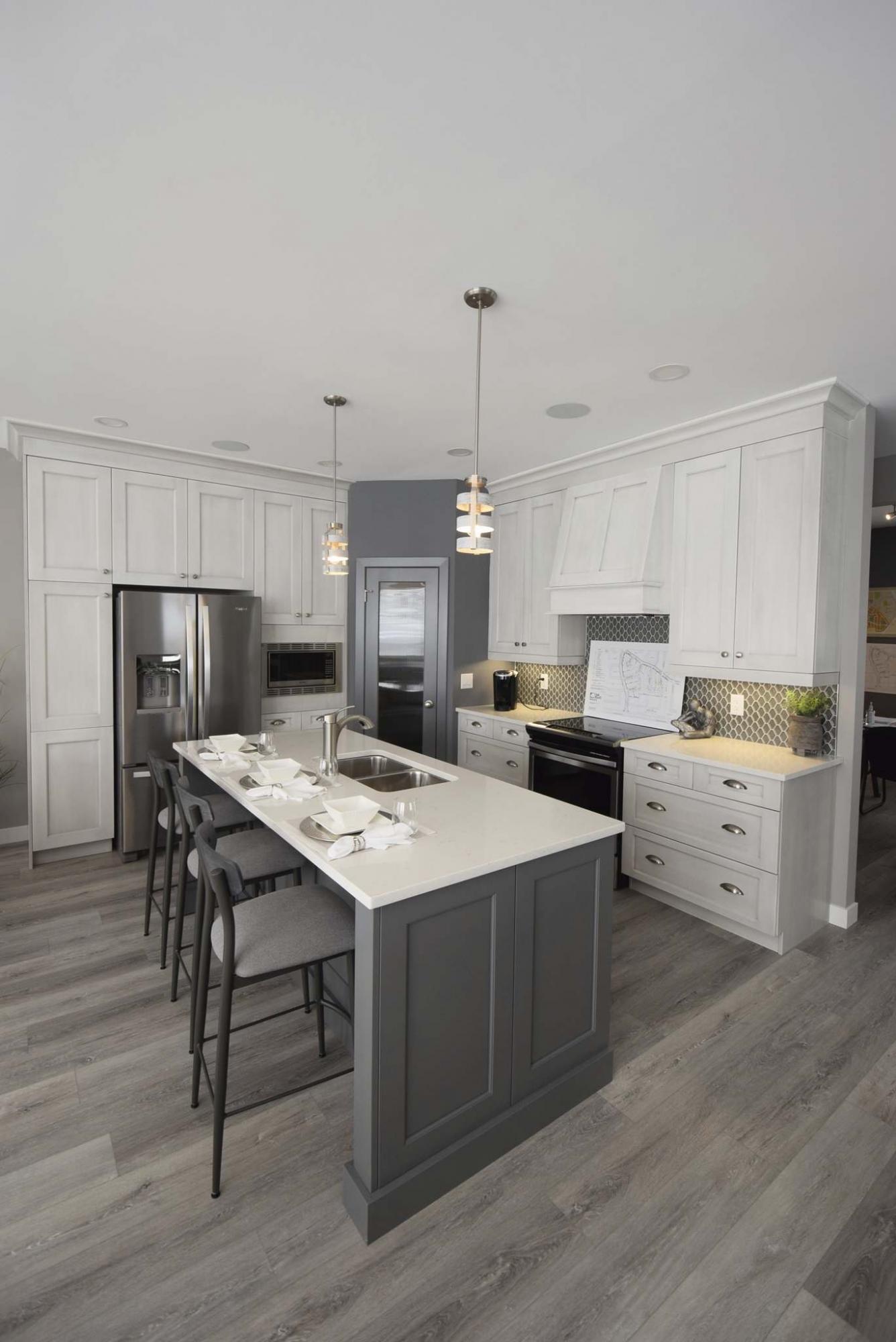 Designing a new home destined for a countrified community is easier said than done.
That's because unlike building in the city, there are more details that have to be taken into consideration, from building on a larger lot to making sure the home's styling fits in with its surroundings.
Then, there are the expectations of home buyers.
Although they may be looking for a home that possesses rustic charm, they're also looking for a home with a layout that maximizes function. In other words, they're searching for a home that's equal parts country and contemporary.
Sterling Homes got that balance just right with the design of the Lanark, their new show home at 7 Erb Farm Rd. in Oak Bluff West, says the new homes sales consultant for the 1,642 square-foot bungalow, Don McDonald.
"It starts off with a covered front porch, it's made of durable, weatherproof concrete, not pressure treated wood," he says. "It welcomes you to the home, and provides great curb appeal with its cultured stone trim and white picket fence railing."
Step inside, and the first impression is overwhelmingly positive.
The foyer is nice and wide with a built-in bench to the left and an alcove for a table to the right of the front entrance. There's a double coat closet to the left just a couple of steps away, and the angled entrance directs you gently into a bright, open-concept great room.
"Pretty much everyone who's gone through the home has said it's a very comfortable home," says McDonald. "Everyone has really liked the layout and size of the home. Feedback has been is that it flows really well, and that it isn't too big, or too small. All the space in the home has been used very well."
That judicious use of space, which started in the foyer, carries through into the great room.
Each space — family room, kitchen and dining area — is just the right size, a feature that maximizes function and flow between the three areas. In a clever move, Sterling's design team also elected to keep the lower level staircase open, defining it from the foyer with open railing at the front and from the family room with a one-third wall to its rear.
"Doing that opened up the great room that much more, and also allowed light from a big window over it to flood inside," he says. "It's a small design feature, yet it has a big effect on the great room's livability."
The great room itself features a wonderful synergy of rustic and modern design themes.
A grey, taupe and white colour scheme gives it a contemporary feel, while textured brown laminate plank flooring, a cultured stone entertainment unit in the family room and maple Silverstone cabinets in the kitchen endow it with a rustic warmth.
At the same time, a pair of huge windows on the family room's rear wall and a three-piece garden door behind the expandable dining area allow loads of natural light to cascade inside.
"This is one of the more naturally bright great rooms you'll find anywhere," says McDonald. "That natural brightness is countered nicely by the cabinets in the kitchen, which have a country feel with their textured taupe finish. Everyone has loved how they go right up to the ceiling, and how they go so well with the grey tile backsplash and quartz countertops."
He adds everyone has also loved the positioning of the bedroom wing.
"It's tucked away to the right of the foyer, and starts off with a space that can be closed off to be a bedroom, or left open so it can be used as a home office. There's a big mud/laundry room in the centre, and the bathroom is at the end of the hall. The second bedroom is to its right, with the primary bedroom to its left."
Thanks to a set-back doorway and an eight-foot hallway that leads inside, the bedroom is extremely well isolated. It's big and bright, there's a good-sized walk-in closet opposite the bed, and the ensuite is the definition of country chic.
"It's just a beautiful space with its patterned tile floor, white vanity with dual raised sinks and grey cultured marble countertop, walk-in shower and a neat built-in linen nook with white shelving and white cabinet below," McDonald says. "It offers modern function with a bit of a country feel thrown in for good measure."
McDonald says two other areas of the home have drawn rave reviews: it's lower level, and its attached three-car garage.
"Like the main floor, the lower level has a nine-foot ceiling, a feature that everyone has noticed along with the oversized windows that surround it. It gives you about 1,500 sqaure-feet of livable space, which allows for up to two more bedrooms, a rec room, bathroom and plenty of storage," he says. "The three-car garage, with its workshop, has also been well-received."
In short, the Lanark's functional, country-modern design has been a hit with a wide range of buyers.
"As I said, it's just a very comfortable home that has a wonderful layout, and that's just the perfect size," McDonald says. "Everyone from young families to empty nesters has been drawn to it because it does a really nice job of combining rustic and modern design features to create a wonderfully livable home."
lewys@mymts.net
Builder: Sterling Homes
Address: 7 Erb Farm Rd., Oak Bluff West
Style: bungalow
Model: the Lanark
Size: 1,642 sq. ft.
Bedrooms: three
Bathrooms: two
Price: $617,935 (Includes lot, upgrades & GST)
Contact: Don McDonald, New Homes Sales Consultant, 204-981-9544 or Lisa Castro, New Homes Sales Consultant, 204-952-2675