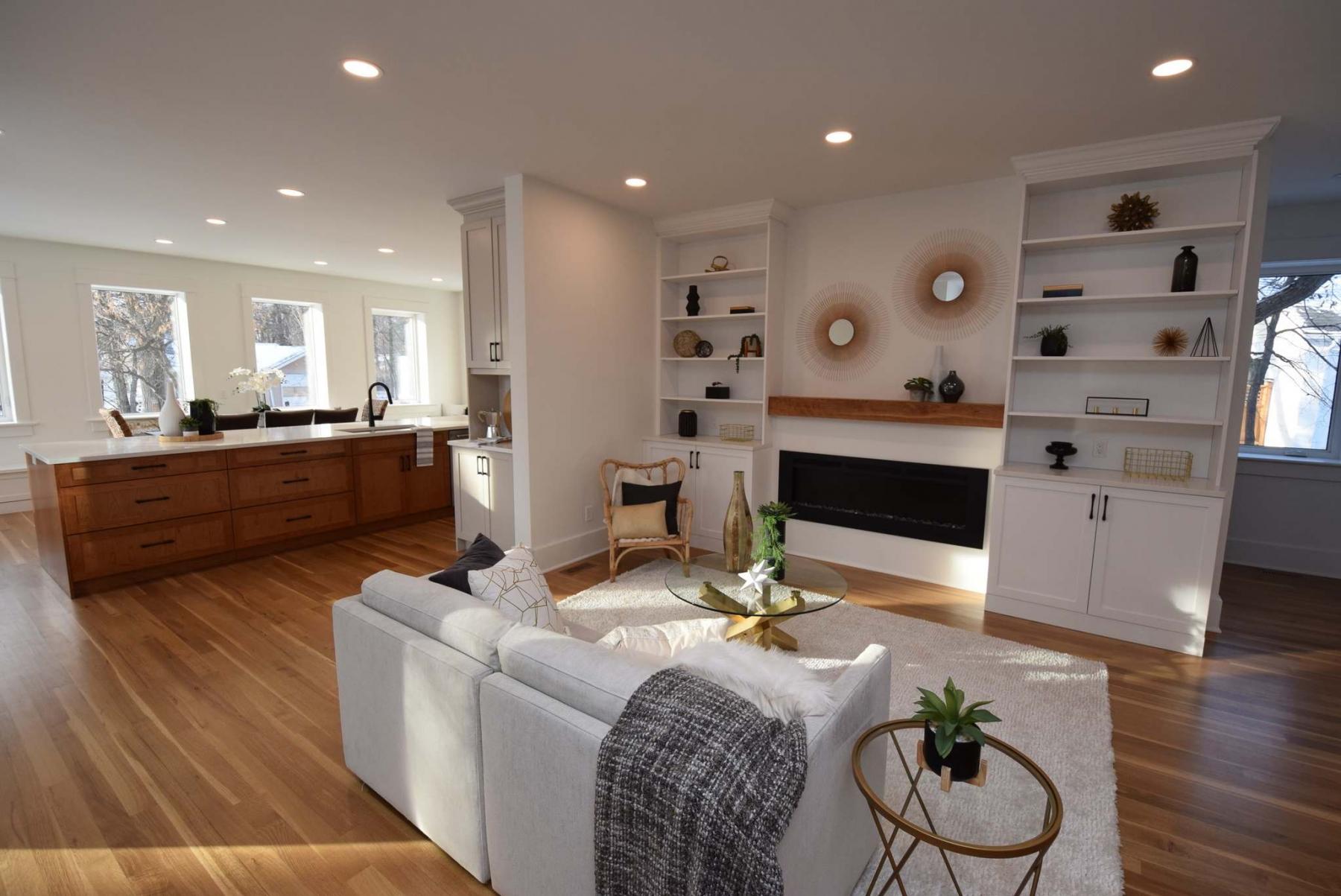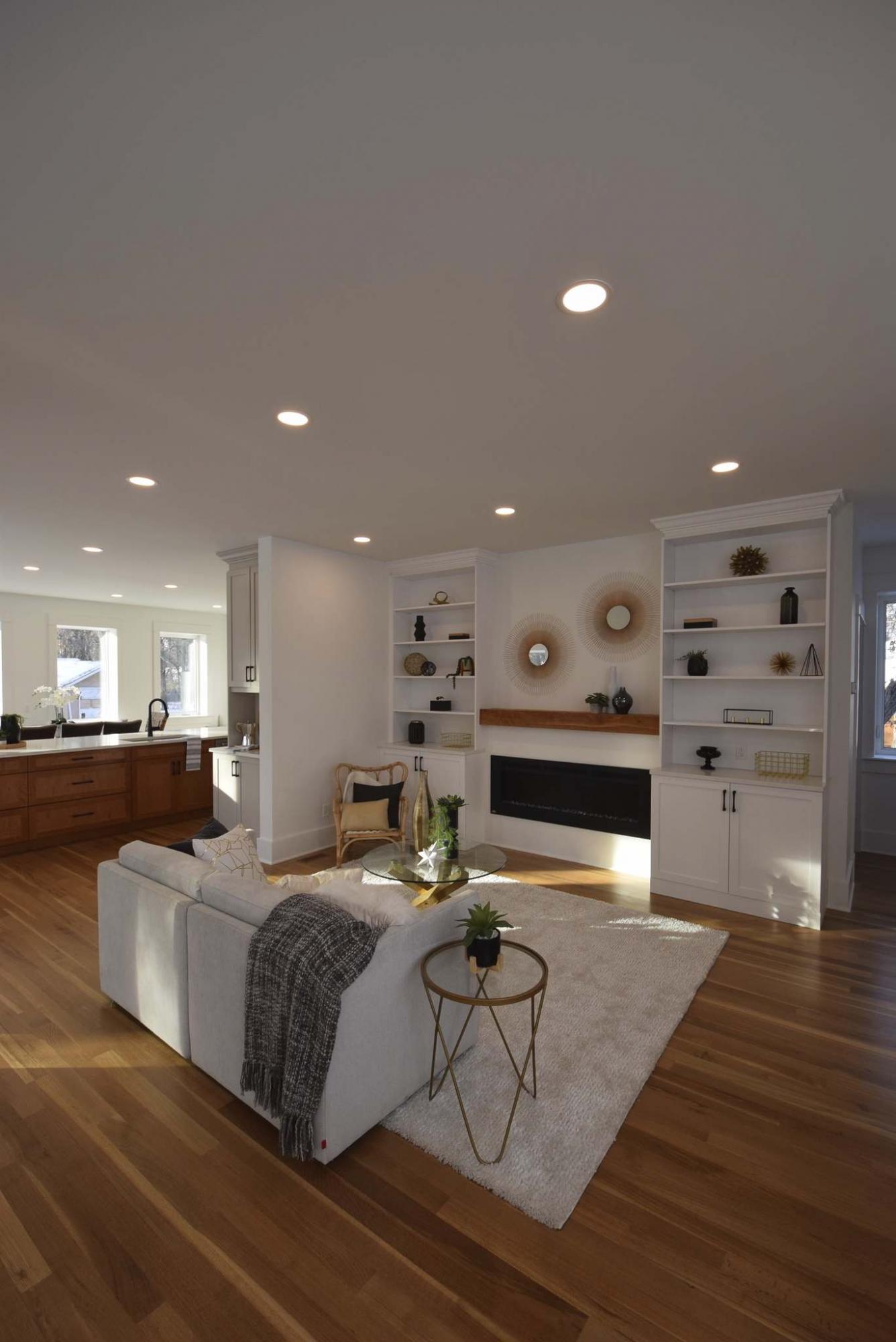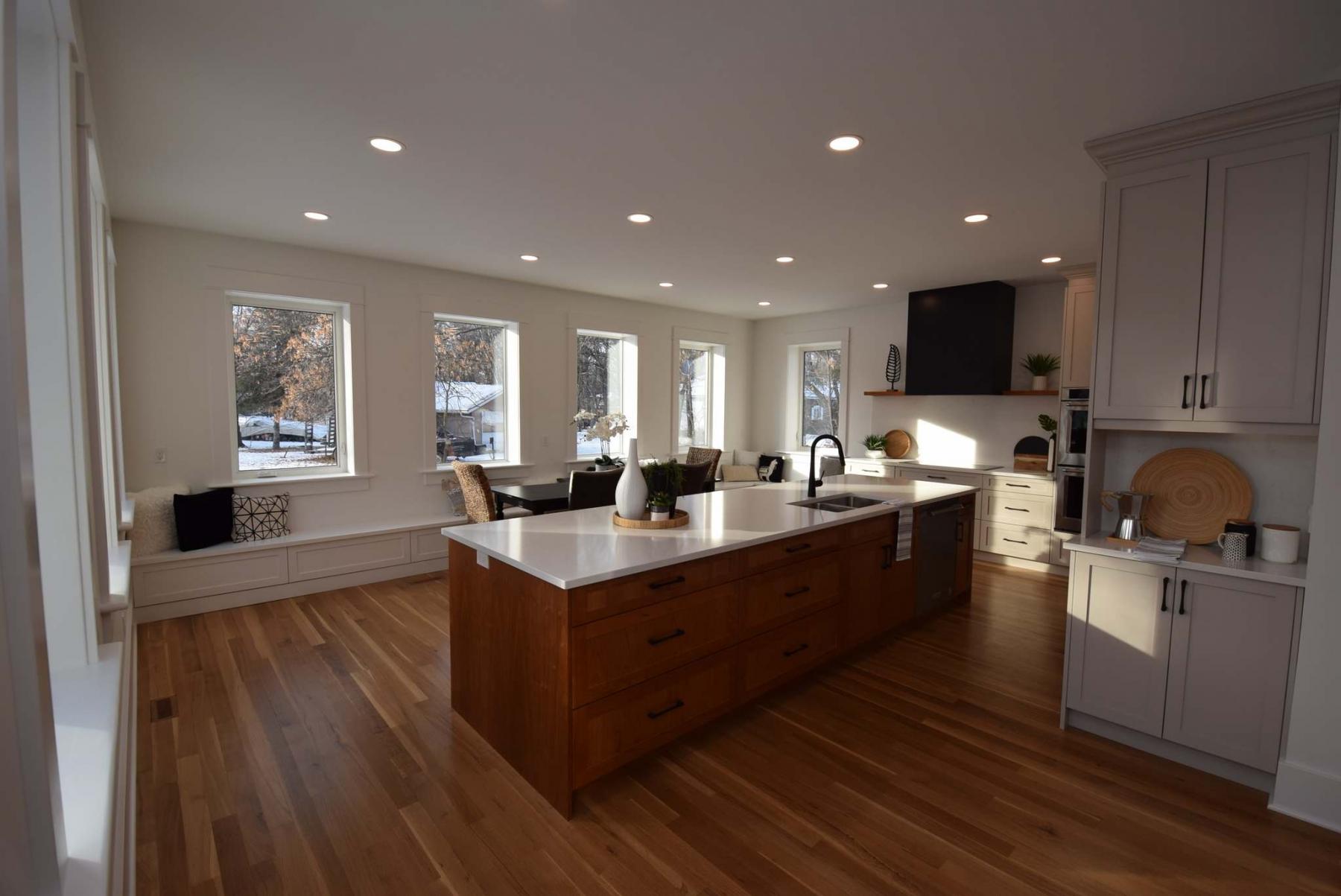 With the stock of mature, oversized infill lots dwindling, families looking to build a king-sized executive-style home in the city are increasingly forced to look at building in communities outside city limits.
Fortunately, Roost Custom Builders managed to snag one of those rare lots about a year ago.
Now, after an eight-month build, a 2,700 sq. ft., two-storey home sits proudly in the middle of a gorgeous 74-by-299-foot lot in the heart of Charleswood at 4212 Roblin Blvd.
"It's a home that provides the best of both worlds," says Roost's sales representative, Andrea Wiebe of Realty Executives First Choice. "You feel as if you're out in the country, yet you're close to a host of city conveniences. It was designed to be the perfect executive family home."
Wiebe says the home's design concentrates on four key areas: performance, livability, style and renewal.
"First and foremost, the goal was to build a high-performing home that was very energy-efficient. With an ICF (Insulated Concrete Form) basement, R40 walls, an R100 attic, high-efficient electric furnace and huge tri-pane windows throughout, this is an extremely energy-efficient home."
Once the home's energy-efficient envelope was established, Roost's design team then turned its attention to creating an ultra-livable interior.
"Drawing on their extensive renovation experience, they thought about how families use their home," she says. "The result was a floor plan that features generous spaces, clean lines, beautiful finishes and an abundance of natural light."
While the home's main floor is open-concept in its design, it isn't too open-concept.
That's a good thing, as great rooms in homes more than 2,000 sq. ft. can feel cavernous when their key spaces — kitchen, dining area and living room — are simply plopped down in a wide-open area with little or no separation between them.
In this instance, a generous, partially enclosed foyer opens neatly onto a mid-sized landing area with a flex space to the left and hallway to the right.
Unobtrusive yet accessible, the hallway holds a main floor powder room and door leading to a huge mud room holding six lockers and provides seamless access to the 28-by-24-foot attached garage.
The landing then transitions seamlessly into a cosy living room with a smashing custom entertainment unit. A four-foot-long wall at its far end defines it, neatly separating it from the kitchen/dining area behind it.
Meanwhile, a series of eight windows — three on the left hand wall and five on the kitchen/dining room's rear wall — allow natural light to cascade inside while simultaneously providing views of the mature trees surrounding the home. Custom-stained and sanded white oak hardwoods (which run throughout the entire main floor) give the area a rich, warm feel.
"The windows bring light and the natural surroundings inside, while the kitchen/dining area — with its 10-foot cherry island and dining area that can hold a table for eight to 20 — was designed to be a hub for entertaining," Wiebe says. "With its light taupe cabinets, off-white quartz countertops and stainless steel appliances, the kitchen has a modern farmhouse feel to it."
An extra-wide white oak staircase with custom oak railing and black satin spindles then leads up to the second floor, which mirrors the main floor's perfect blend of style and function.
"Again, large windows on the walls and in the bedrooms let in all kinds of natural light while the white oak hardwoods add warmth. The bedrooms, while generous, aren't too big; that makes for lots of space to move in the hallway. There's even space for a sitting area or computer desk in the hallway next to the kids' bedrooms."
In total, the second floor holds four bedrooms, a huge laundry room — and a well-placed four-piece bath kids will have all to themselves.
"The master suite was placed up front across from the laundry room, while the three kids' bedrooms — which are at the end of the hall in their own wing — are further separated from the master suite by the main bathroom," she says. "The amount of separation between the kids' bedrooms and master suite is excellent."
Set in its own isolated quadrant of the upper level, the master suite is a bright, airy space feeling like it was placed high up in the stately trees that surround the home.
"Because you're up high, and there are huge windows at either end of the bedroom, you really feel like you're up in a luxurious treehouse," Wiebe says. "It, like the kids' bedrooms, is a place to go for renewal. A gorgeous ensuite with heated octagonal tile floor, soaker tub, tiled walk-in shower and floating vanity provides a private spot to relax in at the end of a long day."
With another 1,900-plus sq. ft. of space ready for development downstairs, the home — which also features a 17-by-19-foot deck placed in a private spot between the kitchen and living room — offers more than 3,900 sq. ft. of beautifully designed living space.
"This is a meticulously crafted, family-friendly home," she says.
"Quality was put into every inch of its design — no corners were cut anywhere. It's an energy-efficient, livable home that offers the style and space executive families need, along with a great location that feels like it's out in the country, yet is just minutes from city conveniences."
lewys@mymts.net
The DETAILS
Builder: Roost Custom Builders
Address: 4212 Roblin Blvd., Charleswood
Style: two-storey
Size: 2,700 sq. ft.
Bedrooms: four
Bathrooms: 2.5
Price: $1,300,000 (includes lot, GST)
Contact: Andrea Wiebe, Realty Executives First Choice, 204-792-0857
Open House: Sunday, 2 to 4 p.m.