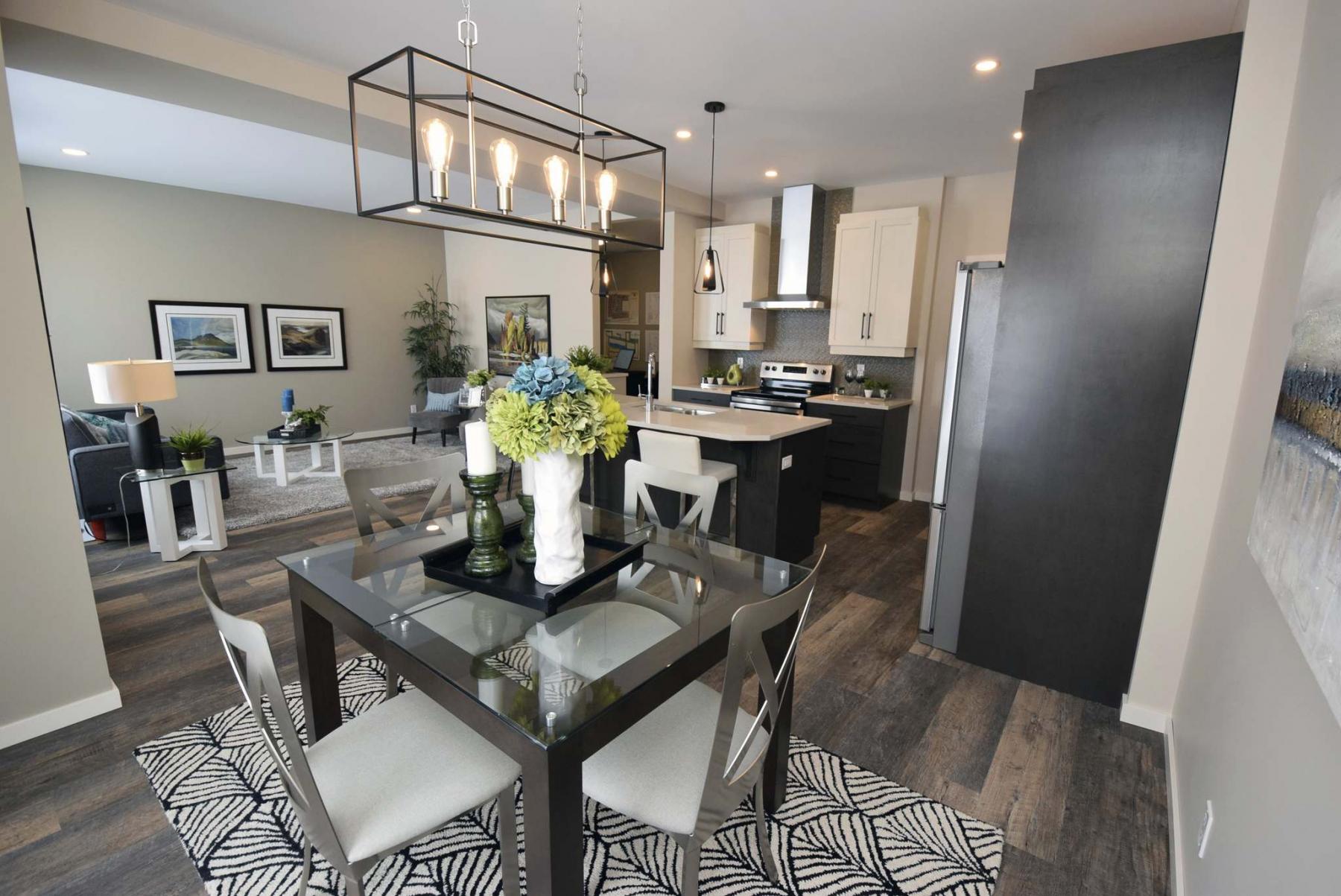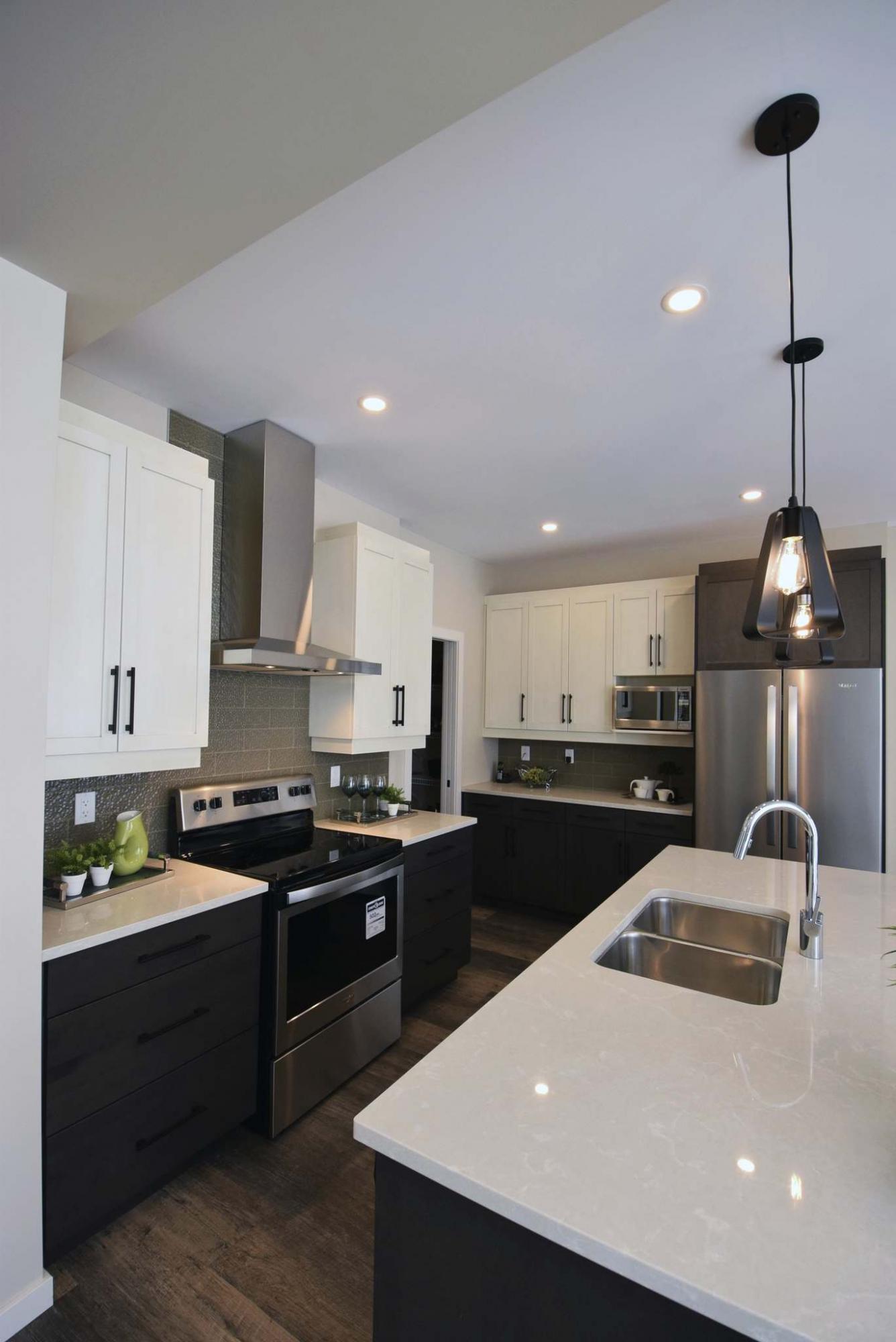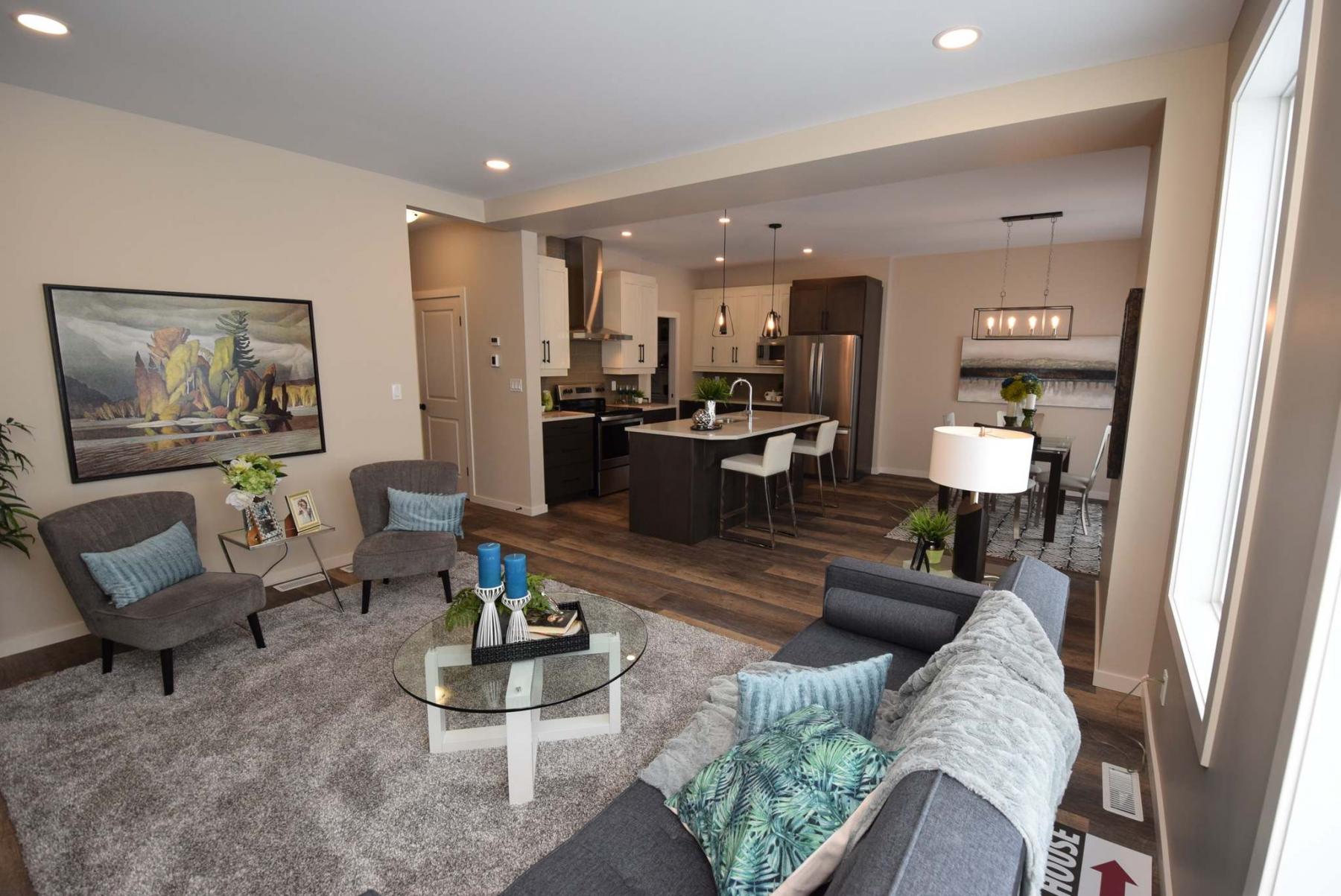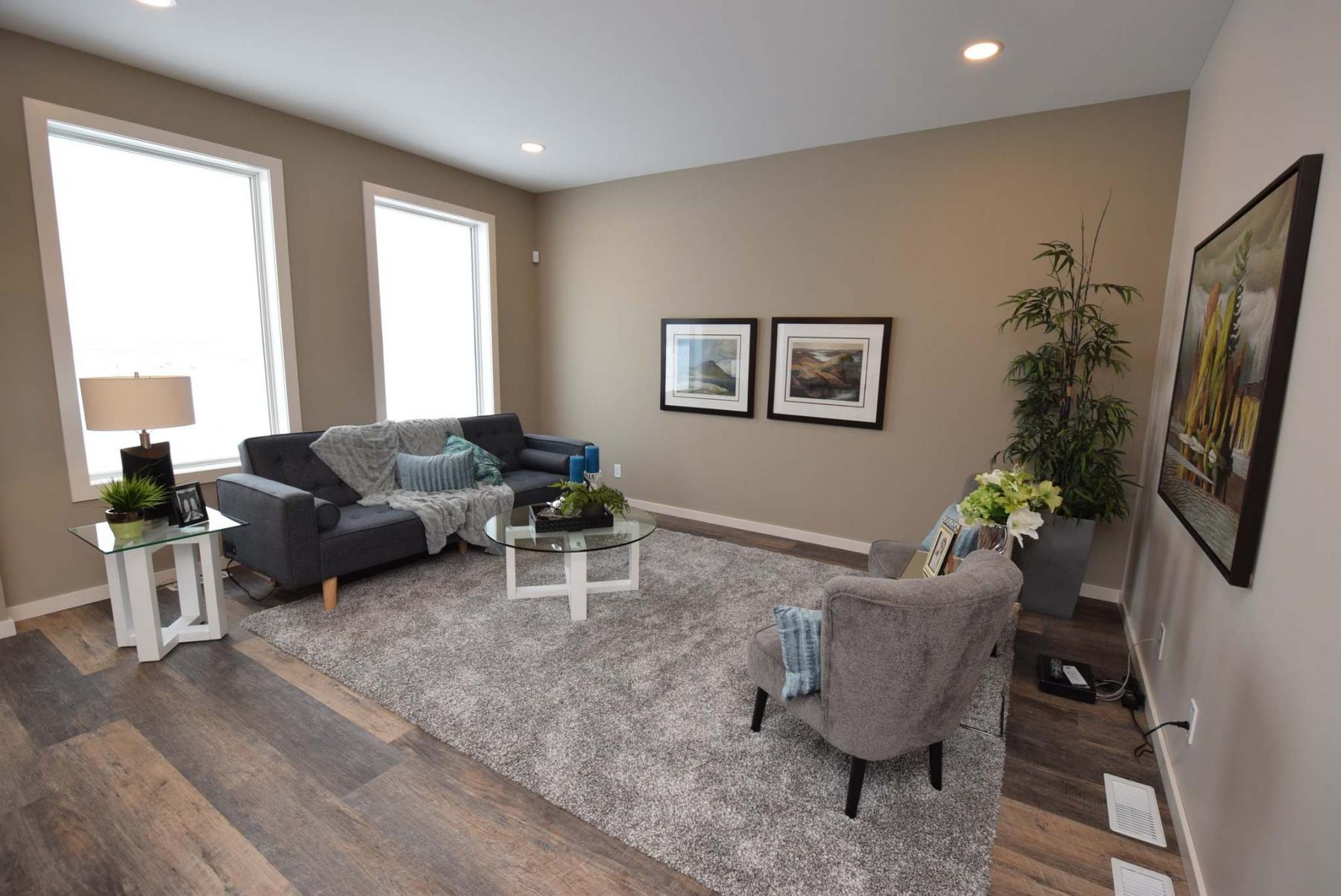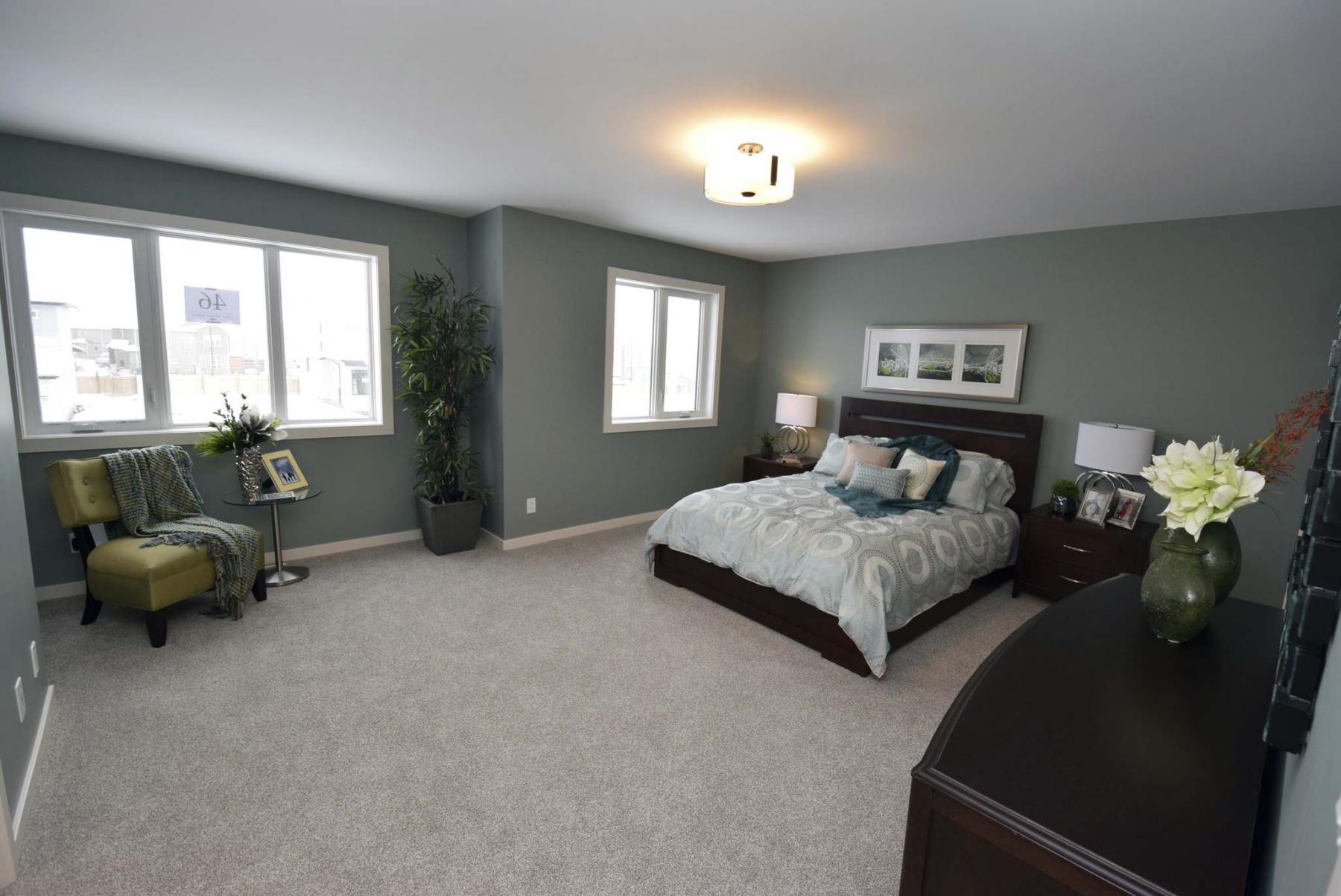 Generally speaking, large families are looking for three things in a new home.
That home has to offer value, it must be large enough for the family to spread out, and it must possess a flexible floor plan.
The Prairie Haven — a 2,043-square-foot, two-storey design found at 46 Grey Heron Dr. in Sage Creek — checks all three boxes and more, says Lilita Klavins, sales representative for Kensington Homes.
"This home has been one of Kensington's top-selling designs for a reason — it's affordable, offers over 2,000 sq. ft. of living space, and has a very flexible floor plan. It's a home that's been specifically designed to meet the needs of large families."
While the home's $454,000 price tag draws families inside to take a look, its high degree of livability is what ultimately sells them on the Prairie Haven.
Klavins says that high livability quotient comes from a very flexible floor plan.
"Space alone doesn't make a home livable," she says. "Large families have different needs, so the Prairie Haven was designed to have the flexibility to meet those needs. That flexibility starts the moment you step inside."
Not only is the foyer huge — large groupings of people, whether it be family members or visitors — can easily shed their coats and shoes without banging into each other — but it also opens onto a grouping of well-placed spaces to its left and right.
"There's a mud room and powder room to its left," says Shelly Rozon, who's co-marketing the home with Klavins. "The powder room is in a convenient spot, while the mud room not only provides garage access, but it also has a walk-through pantry that allows you to take groceries directly into the kitchen."
Then, there's a space a few steps to the right that can serve more than one purpose, Klavins says.
"In its present form, it's a nine-by-nine-foot space that's designated as a study. Depending on a family's needs, if could be that, or could be used as a dining room or even as a main-floor bedroom."
Should a family choose to use it as a bedroom, it could be modified, along with the nearby powder room.
"The wall could be pushed back into the foyer to make it into a large bedroom, and the powder room could be made into a full bathroom," Rozon says. "Families appreciate having those options open to them."
From there, a wide hallway leads into a simply designed main living area that's bright, warm — and very functional.
"Plenty of natural light pours in from sliding patio doors behind the dining area and two big windows on the family room's rear wall," Klavins says. "Barnwood-style luxury vinyl plank flooring adds warmth, and goes beautifully with the earth-tone walls and finishes in the kitchen — portobello and thunder maple cabinets, taupe quartz countertops and a taupe tile backsplash."
Not only is there ample style, but there's also plenty of space.
The dining area can hold a huge table, while the island kitchen offers plenty of room to create along with additional seating for three at its eating nook.
Meanwhile, the family room can take two forms, Rozon says.
"As seen in the show home, it's a big enclosed space that can be configured to a family's needs and tastes. Or, if a family needs three bedrooms rather than four, it can be open to the upper level with a loft. The family room would have floor-to-ceiling windows that let in even more natural light."
In this case, the Prairie Haven has four bedrooms upstairs, along with a four-piece bath and cleverly designed spot for families to do their laundry.
"Because Kensington's designers put the laundry area in a closet at the end of the hall, they were able to put in four bedrooms. All three kids' bedrooms are huge," Klavins says. "The master suite is just phenomenal."
Placed neatly to the right of the upper level stairs in its own private spot, it checks in at nearly 17x13 feet — and that just accounts for the bedroom, adds Rozon.
"It's a great space that has loads of room for a king-sized bed and furniture — there's even a cantilevered area next to two windows for a sitting area. There's also a mid-sized walk-in closet and a spacious ensuite with five-foot shower, Thunder maple vanity and beautiful laminate floor."
With another 500-plus square feet of space to develop into a rec room, bedroom and bathroom, the Prairie Haven has the potential to offer big families nearly 2,600 sq. ft. of total living space.
"The Prairie Haven offers the value, space and flexibility that big families need," says Klavins, adding that Kensington Homes will pay the land transfer tax up to $6,000 on any new home purchase before Dec. 31. "It's a family-friendly home in every single aspect of its design."
lewys@mymts.net
Builder: Kensington Homes
Address: 46 Grey Heron Dr., Sage Creek
Style: two-storey
Size: 2,043 sq. ft.
Model: the Prairie Haven
Bedrooms: four plus main floor flex space
Bathrooms: 2.5
Price: $454,000 (includes lot, appliances, GST)
Contact: Lilita Klavins, Century 21 Carrie.com, 204-298-4707 or Shelly Rozon, Rancho Realty, 204-290-4033