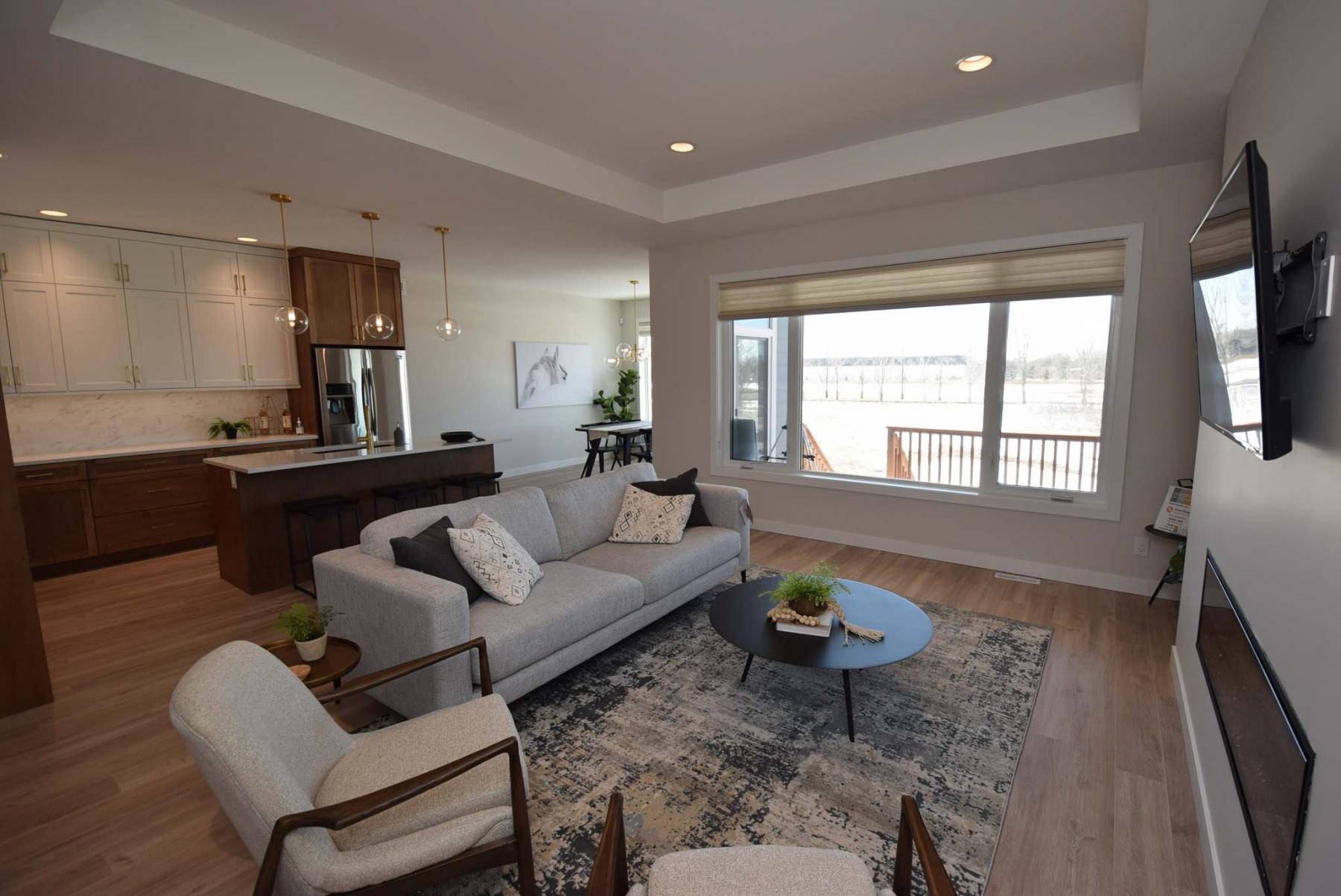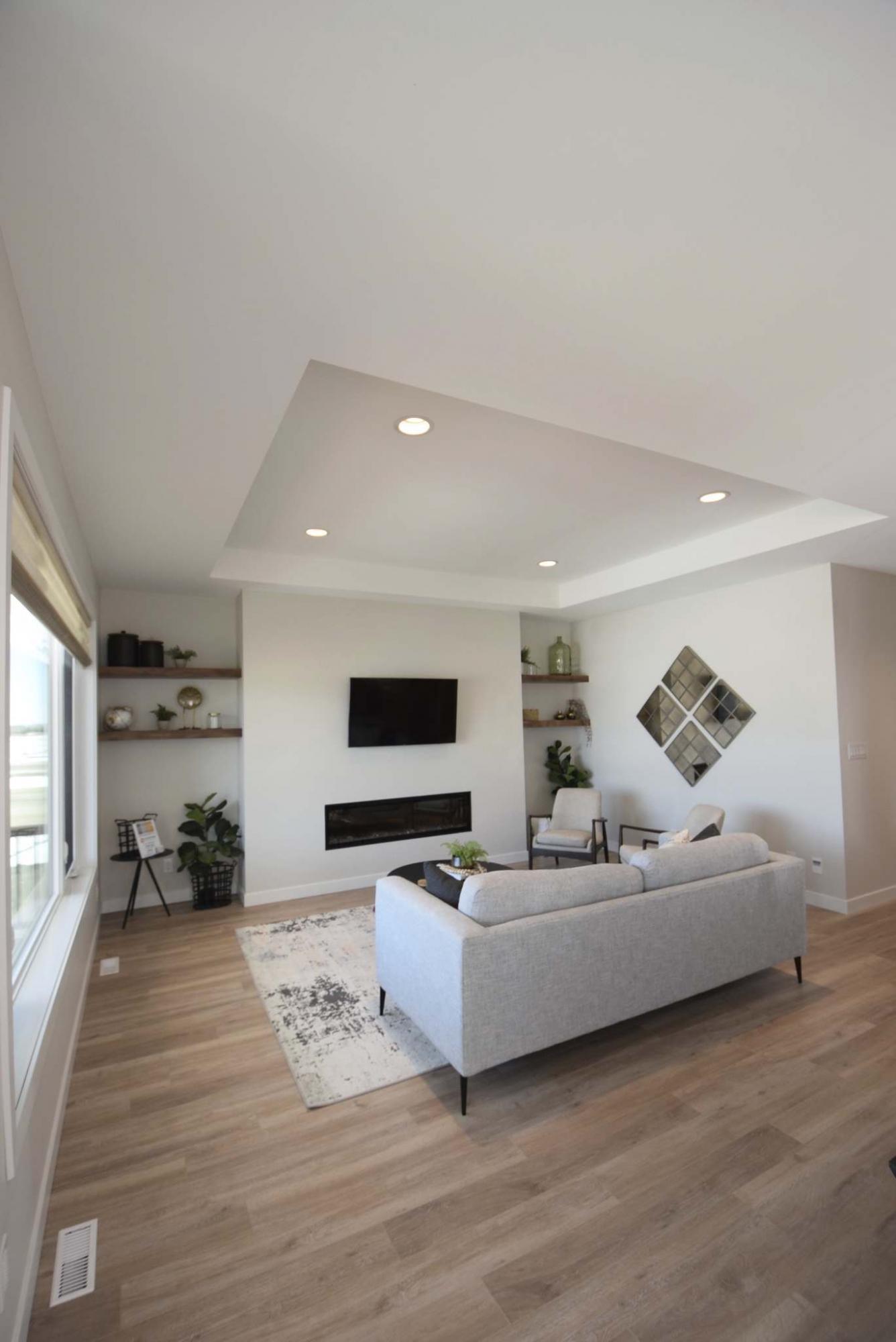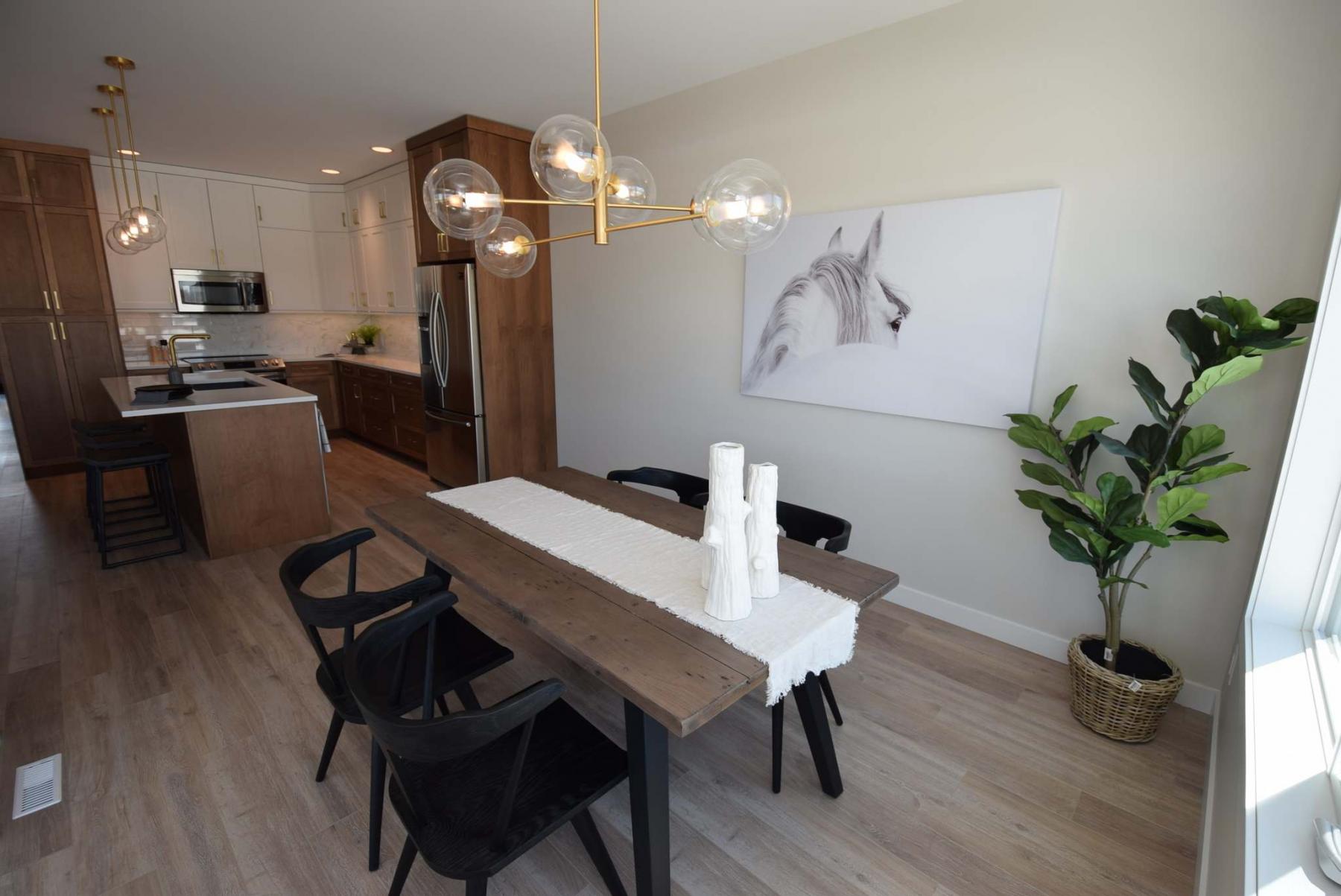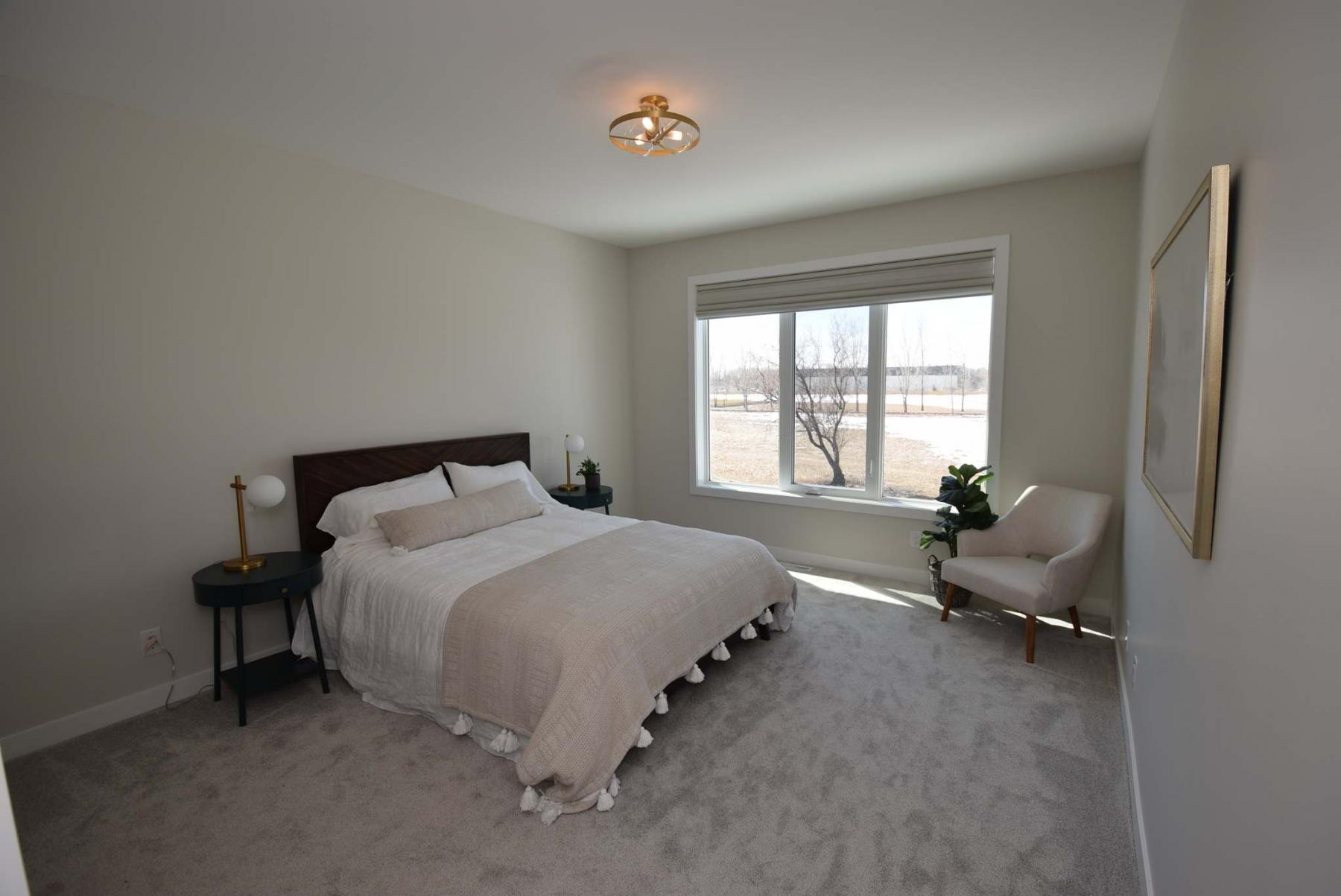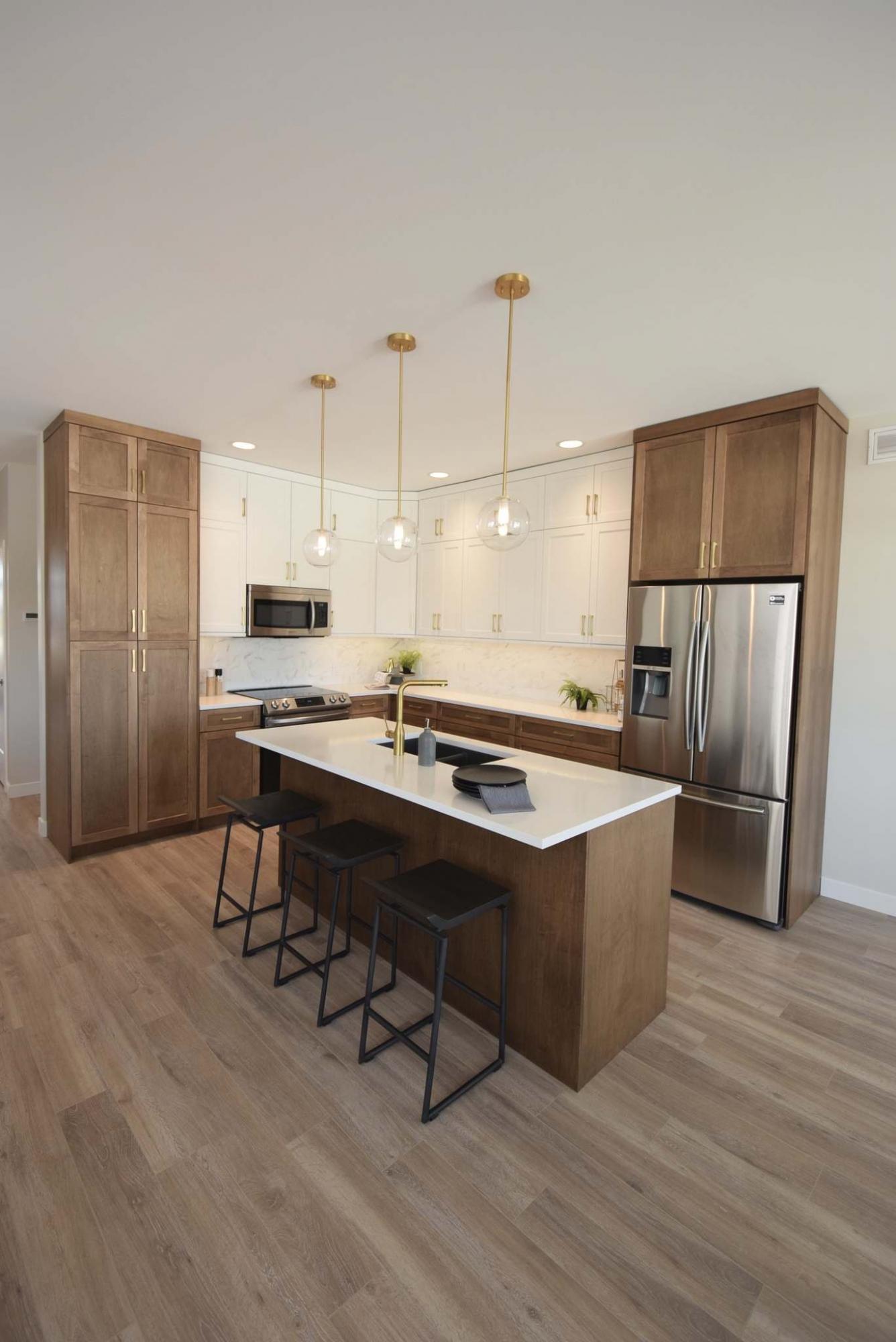 About 18 months ago Irwin Homes took a look at the Winnipeg housing market and identified a void.
It turns out there were few, if any, attached bungalow-style townhomes being offered by builders.
After finding an ideal spot in a couple of mid-sized parcels of land off Gateway Road just south of the junction of Birds Hill Road and Mulder Road, the Irwin team commenced building a community of attached bungalow townhomes with full and walk-out basements.
"The idea was to provide owners with a complete home that came with everything, space, style, upgraded double-attached garage, a basement, landscaping, appliances, even a pre-installed Wi-Fi garage door opener," says David Powell of the Powell Property Group, who's marketing the project along with his associate, Jeremy Hiebert. "Everything you need is included."
He adds the bungalow townhomes, which range in size from 1,488 to 1,730 square-feet, come exactly as advertised.
"These are true townhomes, there are no condo fees whatsoever. When you make the purchase, you own the townhome. You also get your own backyard, which is big enough to put in a garden, or even a pool with permission from the community."
The townhomes have a quality look and feel about them.
Exteriors feature low-maintenance composite taupe siding with beige stone/tile accents that combine with a white garage door, white trim and dark brown paint up high that gives each home a clean, classy look.
Step inside the 1,730 sq. ft. display unit, and you find yourself standing in a generous foyer that transitions seamlessly into an extra-wide hallway that features a wing to its right and left. The wing to the right holds a laundry room and the primary bedroom, while the wing to the left contains two bedrooms and a four-piece bath.
"The primary bedroom, which is set off in its own private corner of the home, offers lots of space and light, a gorgeous ensuite with walk-in shower, white vanity with quartz countertop and dual sinks and a huge walk-in closet with built-in wooden storage," he says. "The secondary bedrooms are tucked away behind a wall on the opposite side of the hall with a four-piece bath."
Wander a few steps further down the generously-wide hallway, and there's a magnificent main living area that envelopes you in light, function and a warm, understated style.
Huge windows behind the dining area and on the rear wall of the family room permit plenty of light to fill the area, while a colour scheme consisting of beiges, taupes and medium browns gives the area a cosy, inviting feel.
"The kitchen is absolutely spectacular with its eight-foot island, two-tone off-white and maple cabinets, quartz countertops and gorgeous marble-style porcelain tile backsplash," says Powell. "I love how the dining area was boxed out to the rear of the kitchen with the window behind it and a patio door on the side that lead to a large, covered deck."
Then, there's the adjacent family room.
"It's defined by a 10-foot tray ceiling that perfectly complements a simple entertainment unit that features a fireplace and TV wall in the centre with maple shelving on both sides. The luxury vinyl plank flooring, with its different shades of brown, adds a warmth and texture that just finishes off the area perfectly."
He adds that a full basement adds another 1,550 sq. ft. of livable space to the home.
"You could easily put in another bedroom or two along with a rec room, theatre and bathroom and still have plenty of storage space left over."
Powell says Gateway Point's collection of bungalow townhomes offer unsurpassed livability, style and value.
"They actually represent a huge opportunity to save about $100,000 on building a brand new, custom built home. For between $519,900 and $565,900, you can get a fully-completed home with a great layout and luxury finishes, and you won't have to compete in a crazy market to get it. You get the class of a custom build, yet you pay substantially less for the style and function."
lewys@mymts.net
Builder: Irwin Homes
Address: 2 Oak Bridge Way, East St. Paul (Gateway Point)
Style: bungalow-style attached luxury townhomes
Size: 1,488 sq. ft. to 1,730 sq. ft.
Bedrooms: three
Bathrooms: two
Price: $519,900 to $565,900 (Includes lot, appliances, central air & landscaping; GST extra)
Contact: David Powell or Jeremy Hiebert, Powell Property Group, 204-977-2142