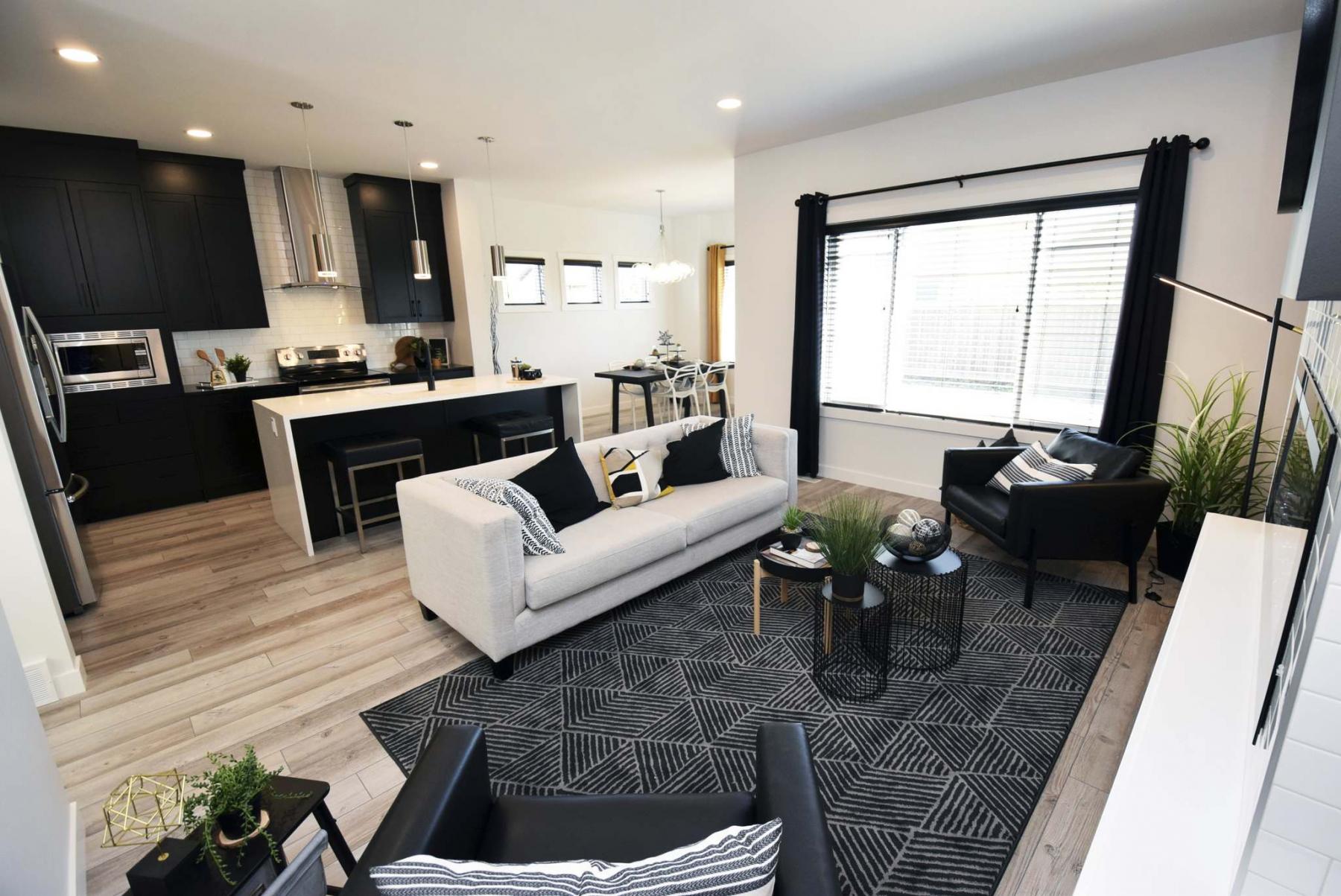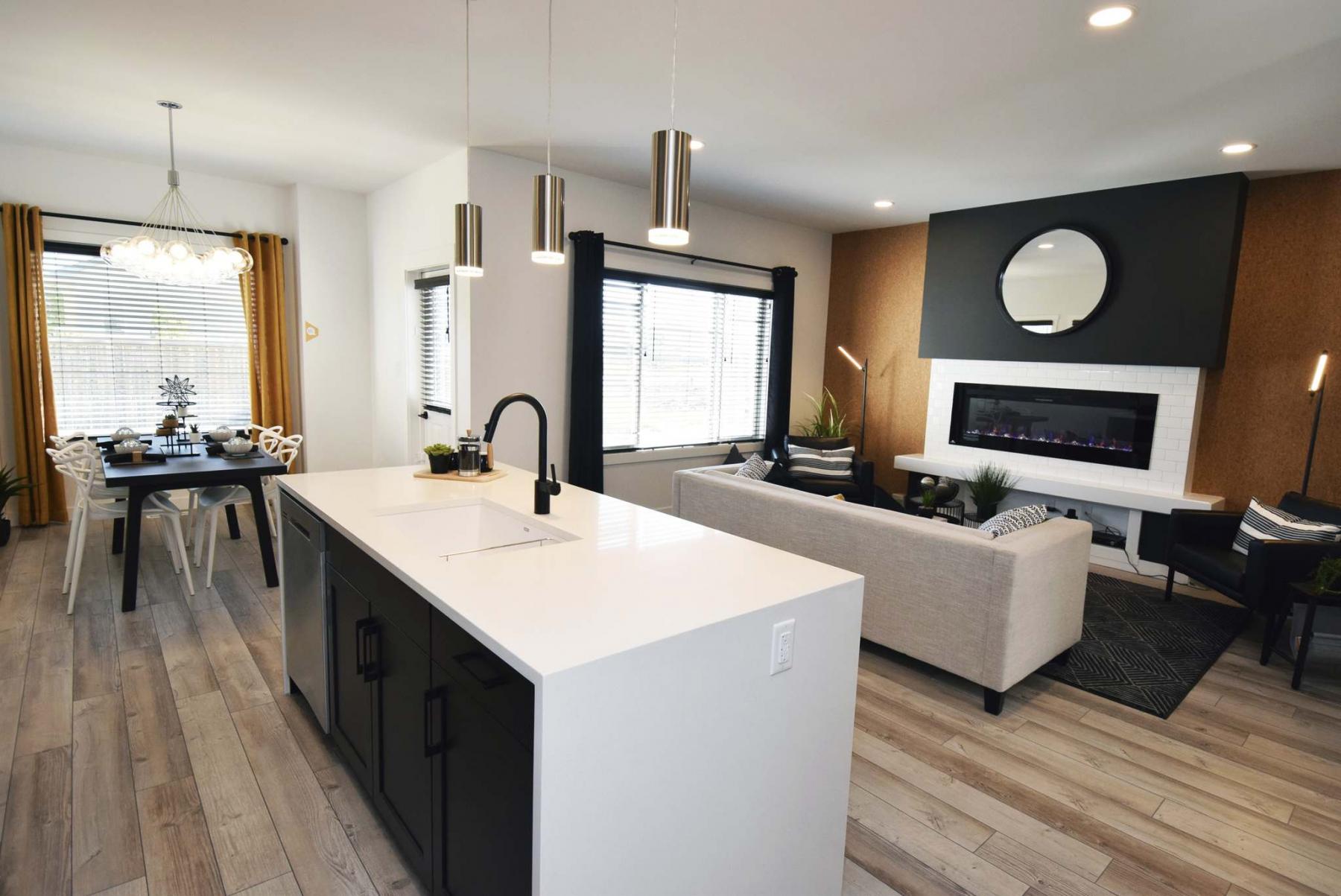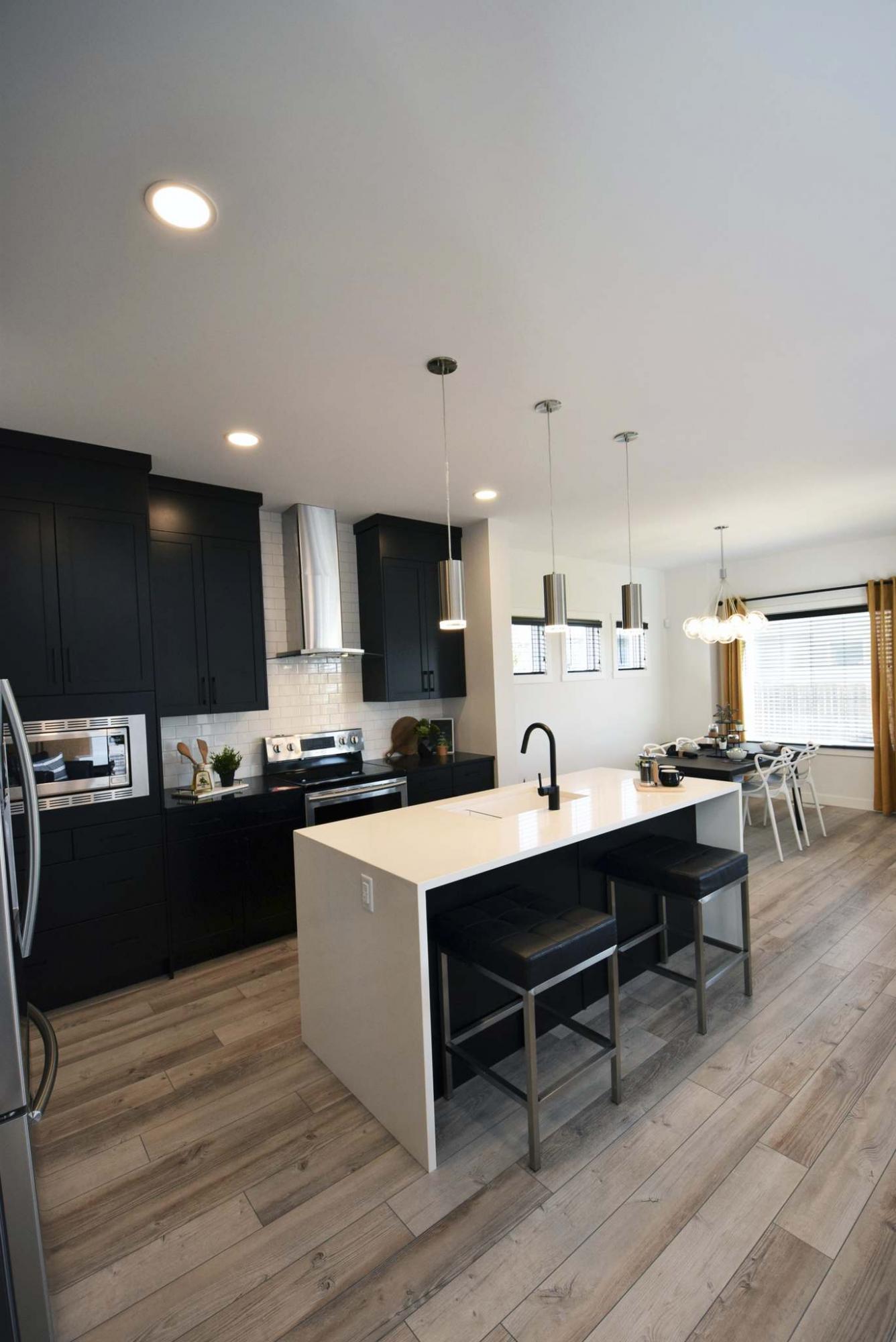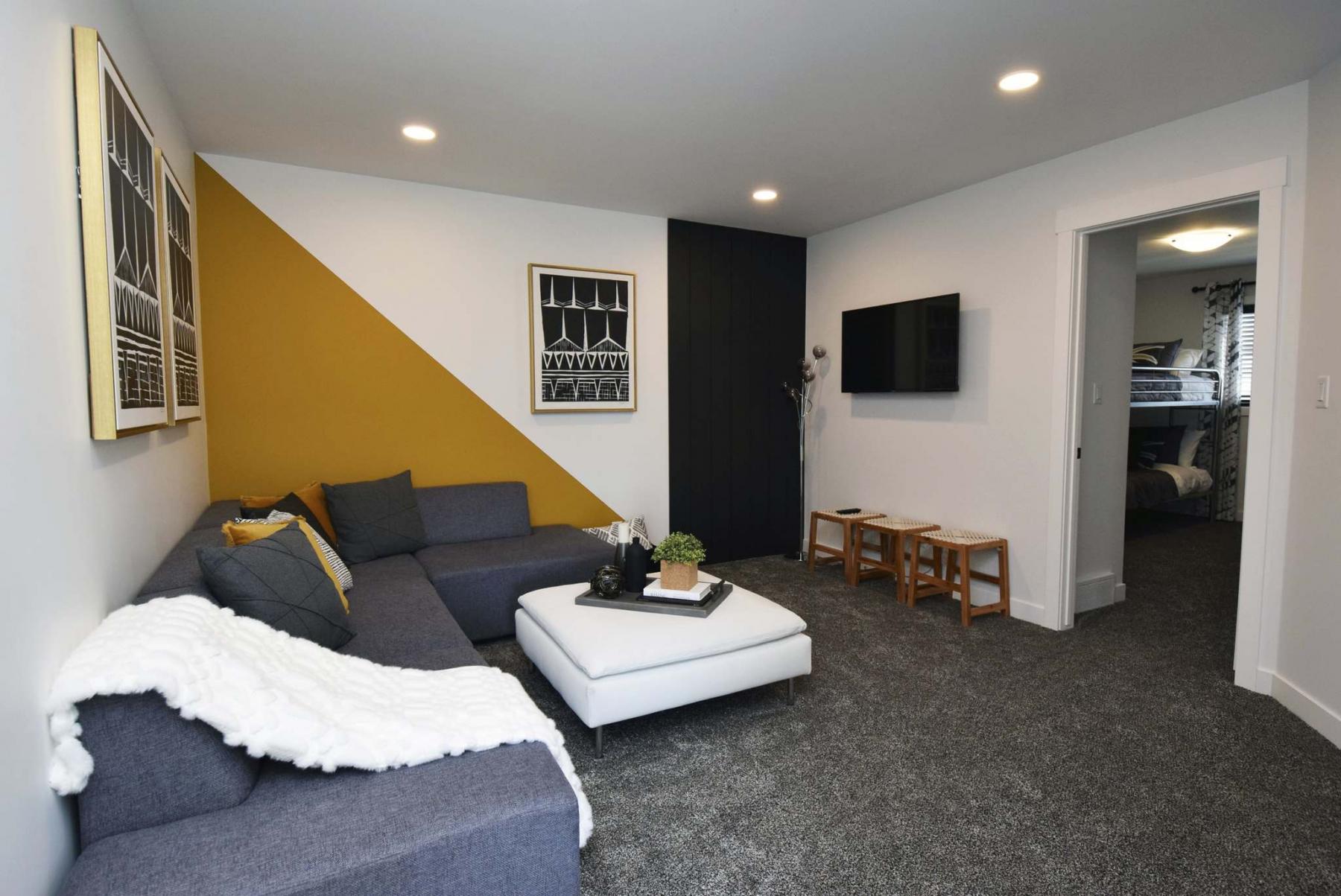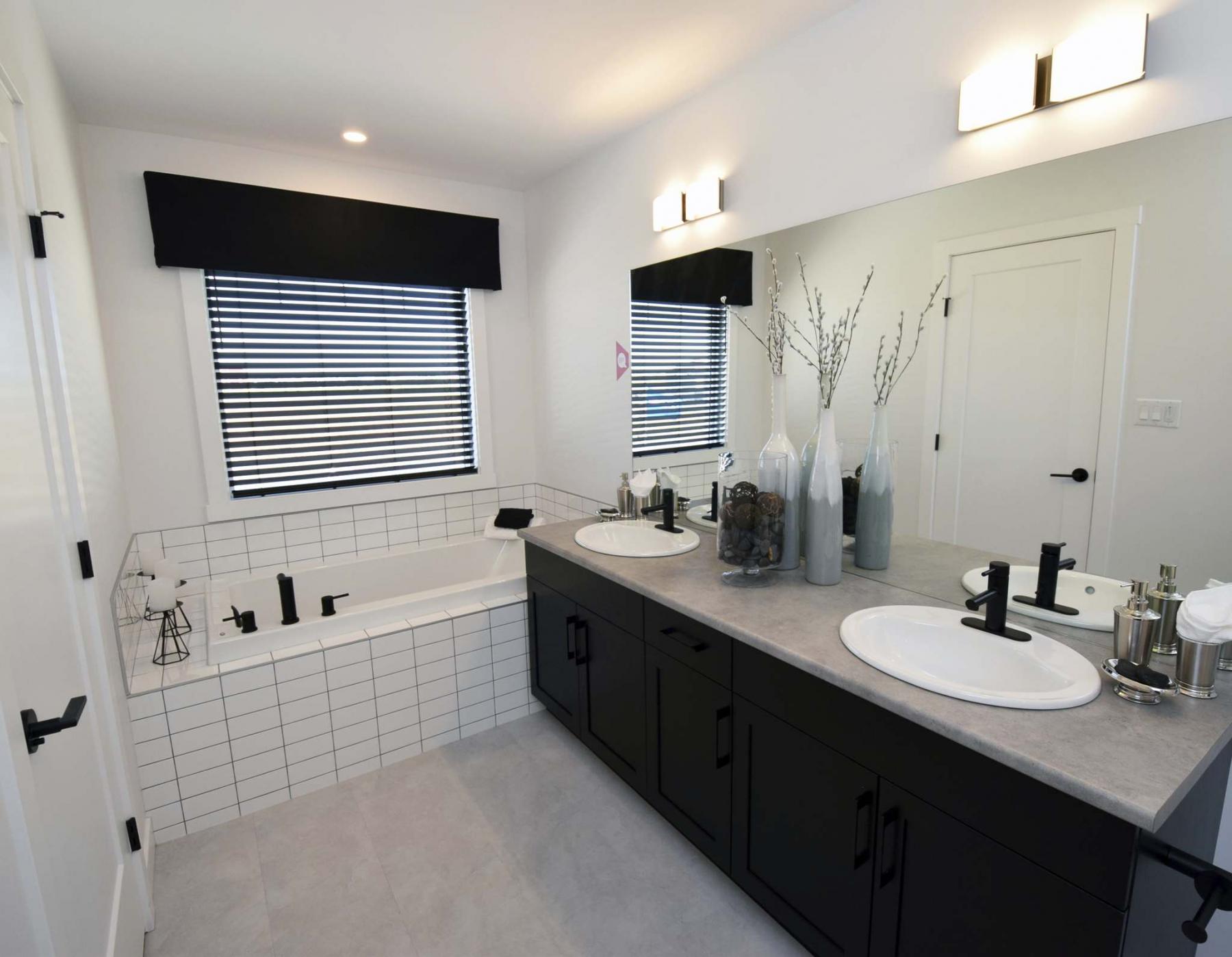 Budgets are tight for young families looking for a spacious home, but acquiring more room typically comes at a cost.
Chris Magas of Daytona Homes says the master builder is unveiling a brand-new model, the Endeavour, during the 2019 Fall Parade of Homes — a novel design which provides the space families need without the added cost that comes with building on a king-sized lot.
"The Endeavour is a 2,073-square-foot, two-storey home that's been designed to fit on a lot that's as narrow as 32 feet wide," he says. "That saves families money, as going up to a 34-foot-wide lot costs another $6,000, with a wider lot costing even more. This new design allows families to put their money into the house instead of the yard."
Perhaps the most impressive thing about the Endeavour is that it comes with four bedrooms — plus a second-floor loft.
"Daytona's design team really put their thinking caps on when they designed this home," Magas says. "The idea behind the design was to squeeze out as much livability and value as possible by coming up with a design that maximized space, and that gives owners a lot of flexibility in choosing the finishes that go into the home."
In short, the Endeavour's second floor is a master class in ergonomics.
The loft is located at the top of the stairs with two bedrooms on its rear wall and a spacious four-piece bath set off to the right. A hallway on the other side of the loft holds a third bedroom and the master suite.
"Flexibility was built into the second floor's layout," he says. "Families can stick with the four bedrooms and loft, or opt for a larger loft and three bedrooms. The loft is great for watching TV, or using as a kids play area — families really welcome the extra usable space."
The three kids' bedrooms are plenty big with large windows, big closets and built-in shelving units. The bright master suite is also deceptively spacious, checking in at nearly 12 feet by 17 feet.
It's also very well-appointed, Magas says.
"A large picture window lets in tons of natural light, there's plenty of room for a king-sized bed and furniture, and the ensuite is a beautiful, spa-like space. It comes with a five-foot shower, maple vanity with dual sinks and a six-foot soaker tub with white subway tile surround and huge window above it on the rear wall."
The Endeavour's main floor is as well-conceived as its upper level.
A spacious foyer merges into a compact landing with a powder room, mud/laundry room and built-in computer desk to the left. A brief hallway to the right of the desk then leads into an open-concept great room.
To the left is a roomy island kitchen with a dining area in its own boxed-out area to the rear and a stylish family room rounds out the great room, Magas says.
"It's quite the sight with its cork feature wall and oversized electric ribbon fireplace set in white subway tile. A picture window lets in all kinds of light, while barnwood-style laminate plank flooring adds nice texture and warmth. Another large window behind the dining area lets in more light, while the waterfall quartz island and black cabinets really pop in the kitchen."
Add in a lower level that provides another 716 sq. ft. of livable space, and you have a home that offers nearly 2,800 sq. ft. of livable space.
Choose to go with basic specifications and you have a beautiful family home that's also very affordable, he adds.
"We can get you into the home for about $445,000 if you go with basic specifications. You still get excellent finishes along with nine-foot ceilings, pot lights, a 23-foot-by-22-foot double garage, walk-through pantry and landscaping on a low-maintenance lot. The Endeavour is a groundbreaking design that offers incredible value and livability."
lewys@mymts.net
The details
Builder: Daytona Homes
Address: 579 De la Seigneurie Blvd., Bonavista
Style: two storey
Size: 2,073 sq. ft.
Model: The Endeavour
Bedrooms: four
Bathrooms: 2 ½
Price: $529,900 (includes lot, appliances, upgrades & GST)
Contact: Chris Magas, New Homes Sales Consultant, 204-202-6975