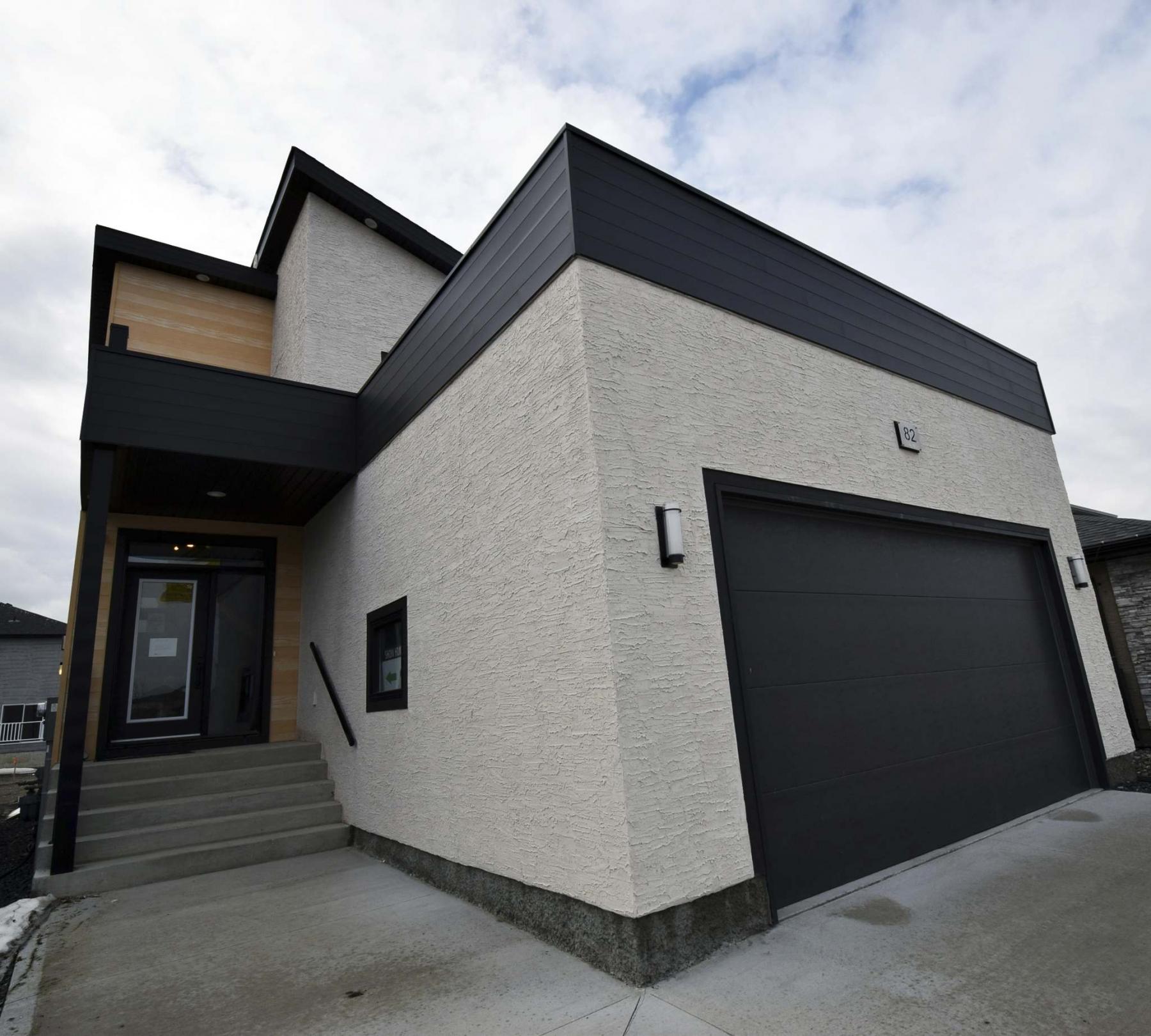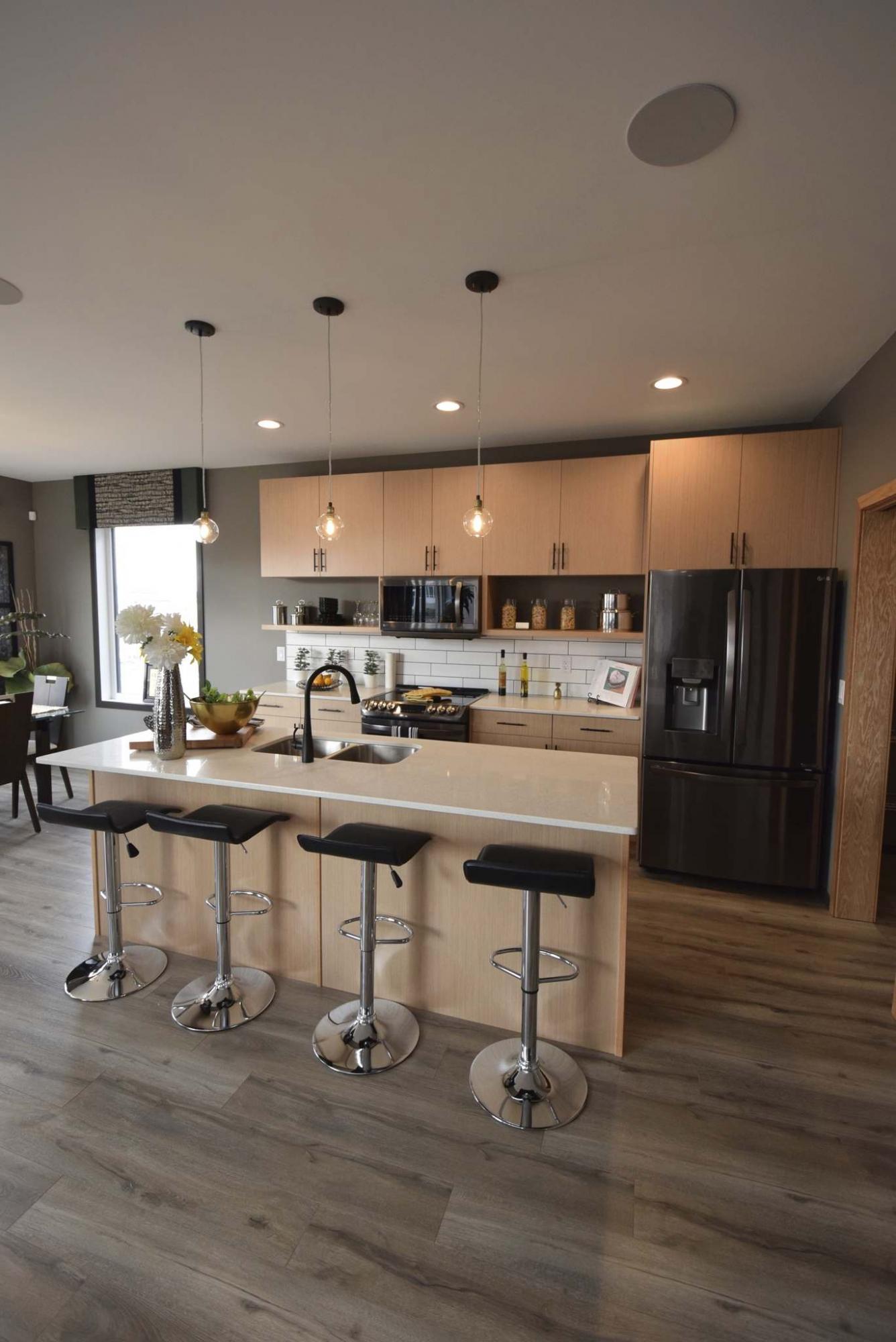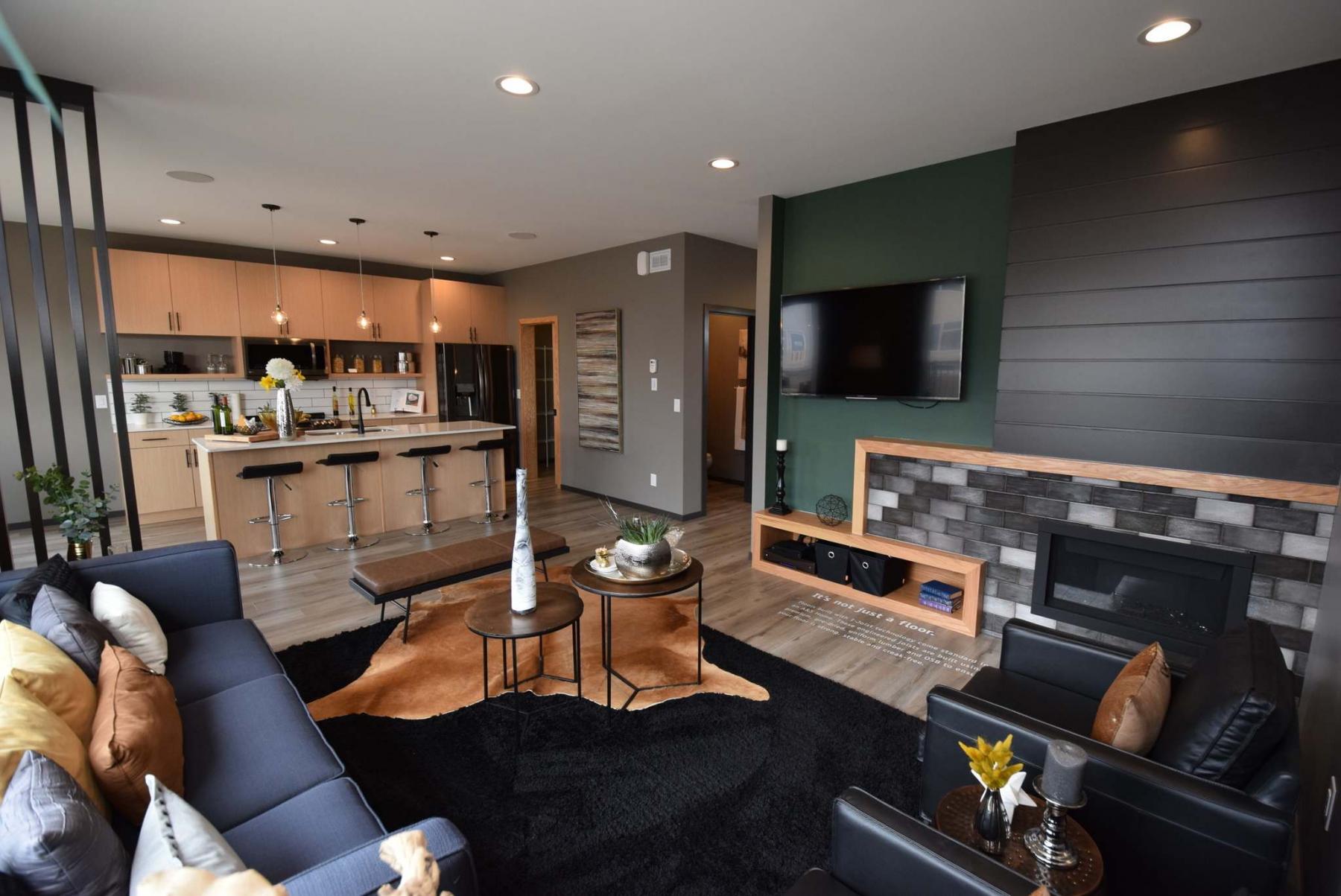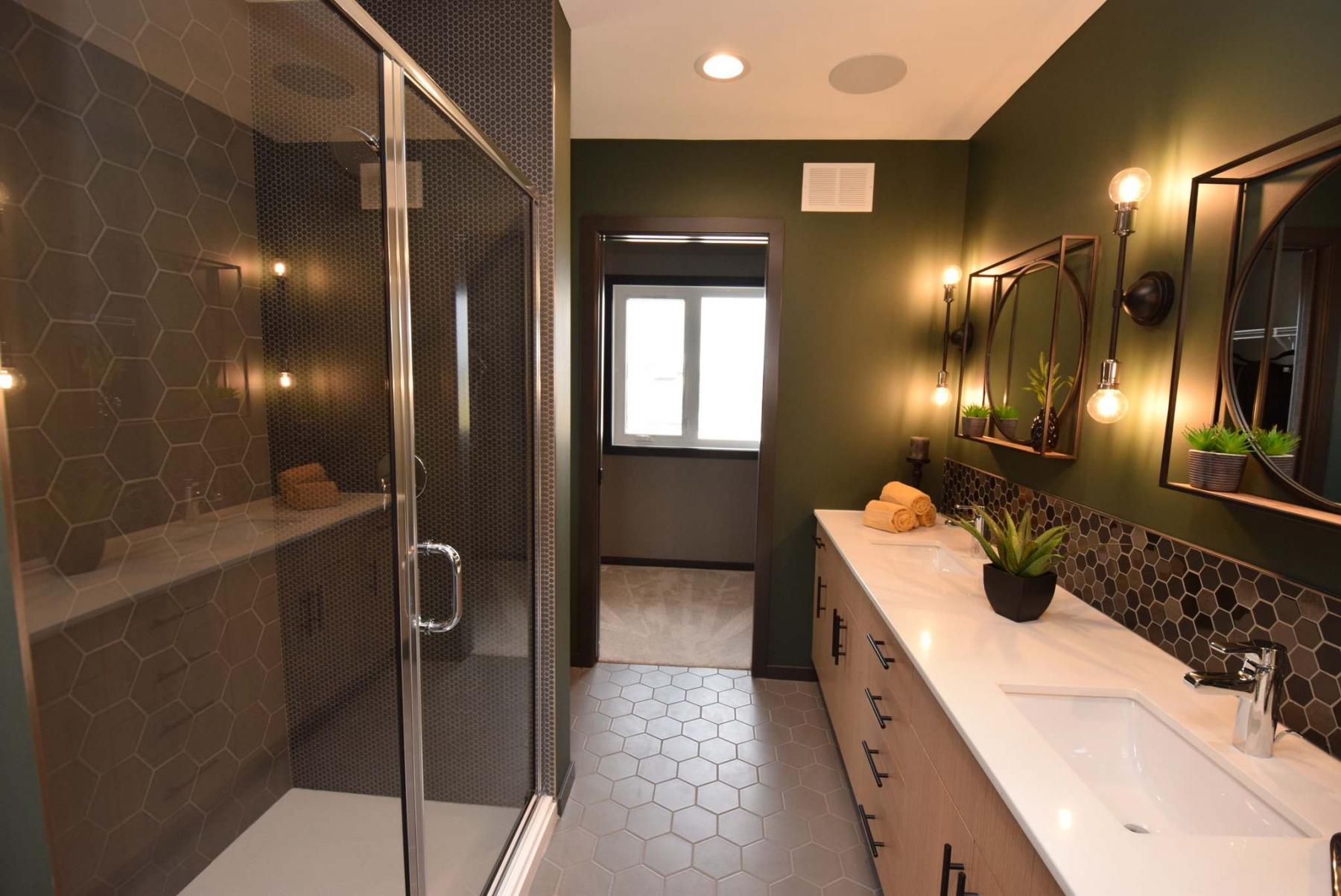 When a two-storey home is under 1,800 square feet, it's essential its floor plan be spot-on from start to finish.
In essence, there's no room for error.
Every space must be perfectly placed, their dimensions cleverly calculated so that livability is maximized.
Rob Hutchison of RE/MAX Performance Realty, A & S Homes sales representative for 82 Skyline Dr. in Prairie Pointe, says the Beaumont is a brilliant design from top to bottom.
"I just love the function of this home," he says of the two-storey, 1,735 sq. ft. design. "A & S' design team tweaked the design, moving things around a bit to make an already functional home even better."
The home starts off with an incredible mud/laundry room to the right of the wide, tiled foyer, says Hutchison.
"Not only is it perfectly-placed — it can be closed off from the foyer by a beautiful barn door — but it's extremely functional. It starts with a big walk-in closet, then transitions into a mudroom with window, sink and door to the garage. Another doorway allows you to take your groceries through a fantastic walk-through pantry directly into the kitchen."
The spacious pantry opens onto a great room that features an efficient, creative layout.
Each space, from the family room to the left, kitchen to the right and dining area — which occupies its own distinct, boxed-out area off the kitchen's rear portion — is distinct yet plenty spacious.
A novel colour scheme also gives each space texture and character, he adds.
"The response to the colour scheme during the Parade when it was on was very good. This isn't your traditional great room with white baseboards, white cabinetry and grey walls. Different colours and materials were used to create a different look."
Those materials include thermofoil cabinets with a rift oak veneer in the kitchen, which comes with eight-foot island with the same textured rift oak base, an off-white subway tile backsplash, light taupe quartz countertops and stainless appliances.
Medium-brown laminate plank flooring and taupe-tinted rear walls provide contrast and warmth, while grey, green and dark brown shades in the family room add interest and depth.
"I really like the colours that were used there," Hutchison says. "There's a grey/taupe feature wall between the entertainment unit and rear wall, which is filled by a huge picture window. The entertainment unit is gorgeous with its oak trim, hunter green feature wall behind the TV and fireplace with three-coloured tile surround and mocha wall treatment above it."
The dining area — which is neatly separated from the family room by its setback and a mocha-stained vertical slat wall — is also a special space, too.
"It's surrounded on three sides by windows. When you combine those with the huge picture window in the family room and another window on its side wall, the result is a great room that's very bright, yet warm."
The same efficient yet elegant feel pervades the Beaumont's second floor.
All four spaces, the main bath, secondary bedrooms and master suite — surround a compact, yet sufficiently-wide landing. Each space is bigger than expected, from the well-appointed main bath, to the secondary bedrooms and, especially, the master suite.
"I love the oversized landing," Hutchison says. "It's a great use of space, providing plenty of room to move while opening up extra space in the bathroom and bedrooms. The second floor has the same great flow to it that the great room has."
It also has the same efficient allotment of space as the main floor, as well.
Both secondary bedrooms are larger than expected, while the master suite is a spacious retreat.
It's a richly-finished room that beckons you to come inside and take a load off at the end of a long day, says Hutchison.
"A heated tile floor, five-foot custom tile and glass shower, oversize double vanity with quartz countertop and big walk-in closet with window combine to make an amazing space," he says. "It's a cut above. In fact, you could say that about the entire home. Its layout, finishes and quality of construction are tremendous. It's an efficient, stylish home that's a step above in every way.
lewys@mymts.net
Builder: A & S Homes
Address: 82 Skyline Dr., Prairie Pointe
Style: two-storey
Model: the Beaumont
Size: 1,735 sq. ft.
Bedrooms: three
Bathrooms: two-and-a-half
Price: $509,900 (Includes lot & GST)
Contact: Rob Hutchison, RE/MAX Performance Realty, 204-255-4204