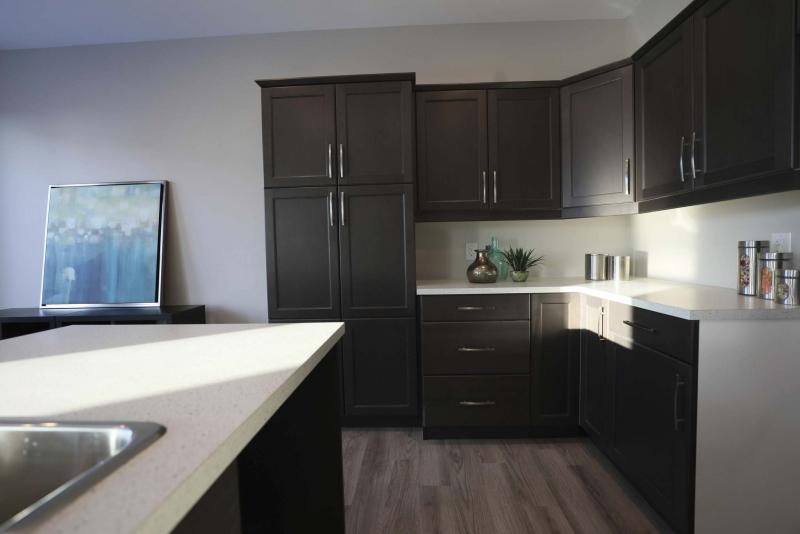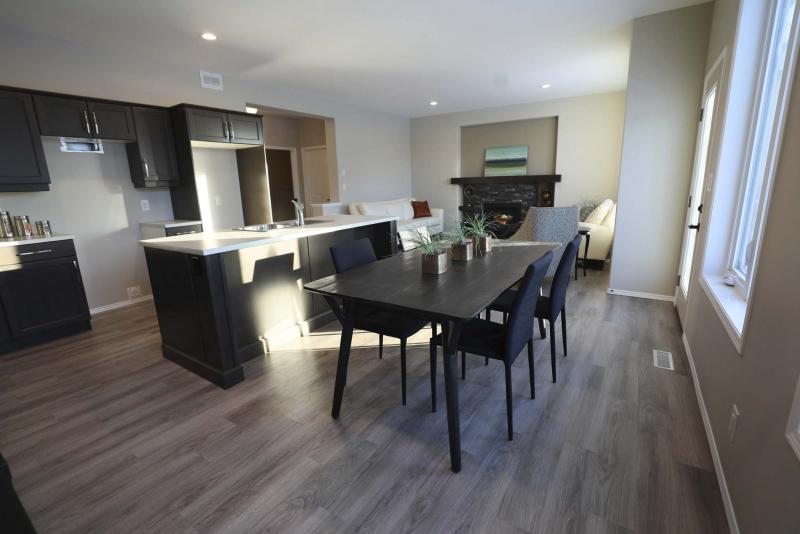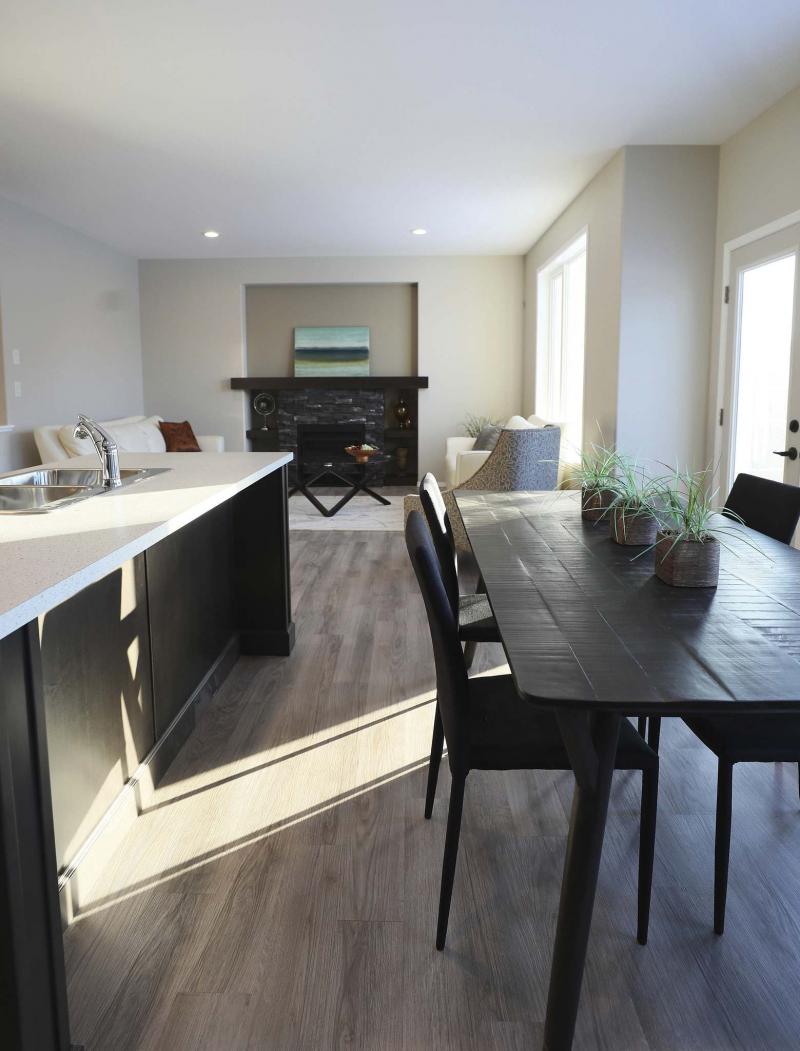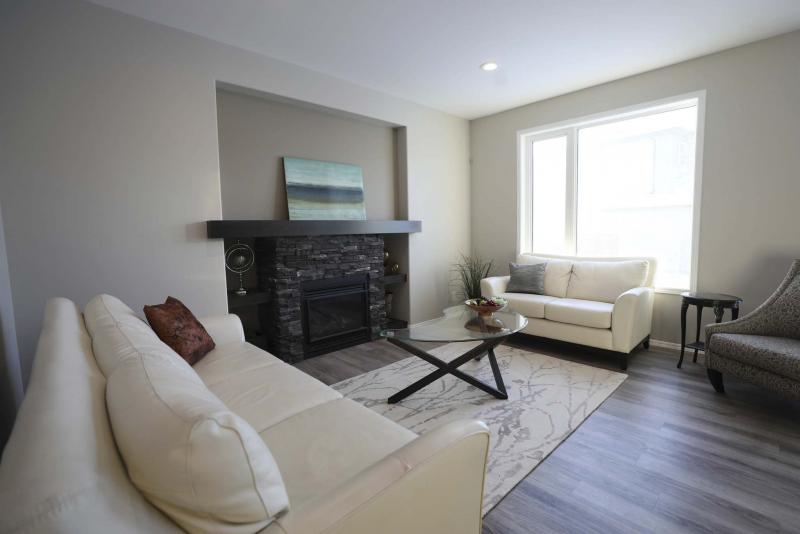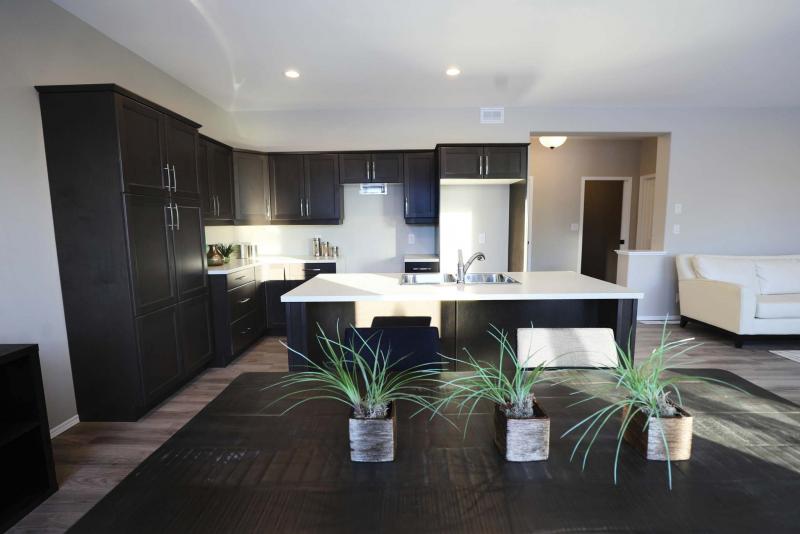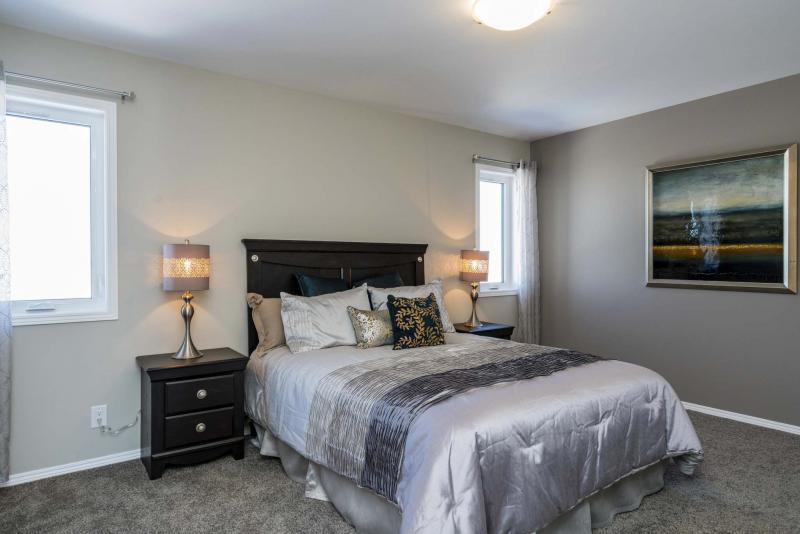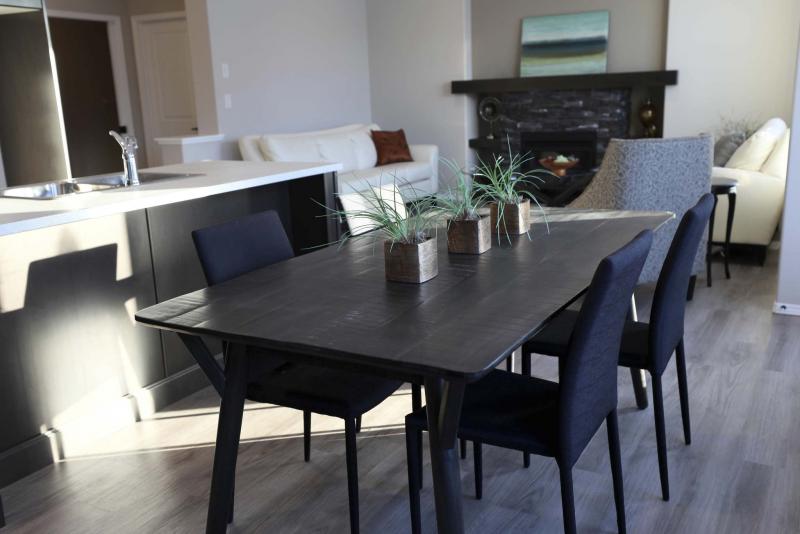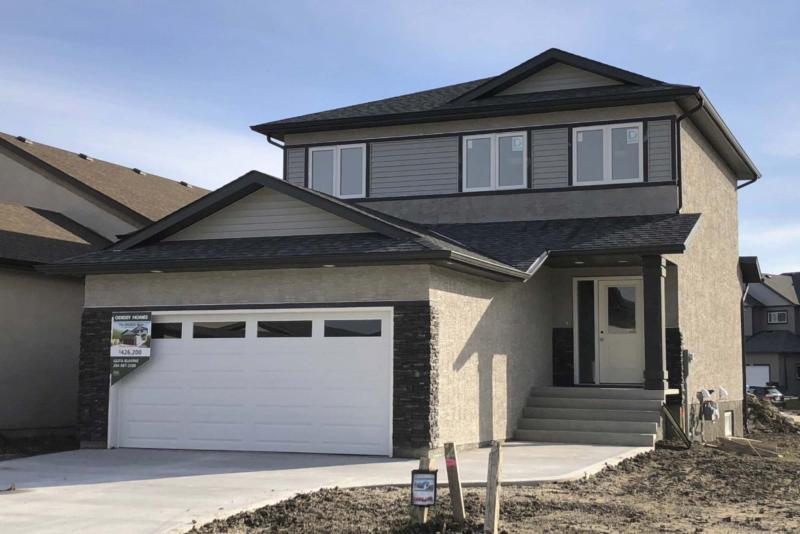 On the surface, it would seem a 1,645-sq.-ft., two-storey home would be on the small side.
That would be a false assumption, says Lilita Klavins of Century 21 Carrie.com, sales representative for the Indigo Deluxe, Odessy Homes' show home at 2 Stan Schreiber Cres. in Transcona's Crocus Meadows neighbourhood.
"This is a home that lives far bigger than its listed square footage," Klavins says. "A lot of thought went into its design. Because the design is so efficient, there's not one inch of wasted spaces in the entire home. It's an exceptionally livable home."
The Indigo Deluxe's high-livability quotient starts in its foyer, a space that's as functional as it is grand.
An 18-foot ceiling gives it a voluminous feel, while large windows over the entrance allow tons of natural light to stream inside. At the same time, the extra-wide entrance provides plenty of room for residents and guests to shed coats and boots without feeling hemmed in.
Klavins says that functional feel extends into the hallway to the left of the foyer.
"I call it a central hallway, a design feature that I love for two reasons. First, it's open, yet gives you a bit of division — you can't see the great room from the foyer. Second, its width allows for easy access into the great room, while also providing space for a powder room and huge mud/laundry room in the corner across from the great room."
A four-foot-wide entrance with handy ledge for keys and other odds and ends then leads into a wide-open great room that's bright, richly finished — and larger than expected.
"This home is full of pleasant surprises, and the great room is one of them," she says. "The attention to detail paid to its design is incredible. The dining area was boxed out to create an expandable area that can accommodate six to 12 guests. A seven-foot by three-foot island with double sink neatly defines the kitchen, which is also a good size."
Likewise, the family room — featuring a focal point with an optional entertainment centre and cultured stone fireplace — is also plenty spacious.
The great room's generous feel can be attributed to a pair of design features, Klavins says.
"Ceiling height in the Indigo Deluxe is nine feet, a feature that creates a definite sense of space. Add in a rear wall filled with large tri-pane windows, and you get a main living area that's bright and airy, yet warm."
That warmth is derived from a wonderful combination of finishes: thunder maple cabinets, a rich taupe/brown vinyl plank floor, faux quartz laminate countertops — and the family room's striking fireplace.
"It should be noted that the vinyl plank flooring is an upgrade, but a very reasonable one at that," she says. "The cost is about $3,000 for the vinyl plank flooring, plus tile in the bathrooms. The entertainment unit/fireplace is an upgrade that costs about $7,000."
Turns out, there are few upgrades upstairs.
In fact, most everything is standard, including a trio of oversized bedrooms.
"Both secondary bedrooms are bigger than average and come with double closets and large windows," Klavins says. "Hallway space was kept to a minimum, which allowed for larger-than-normal bedrooms."
Fittingly, the largest of those bedrooms is the master suite, which checks in at an impressive 15 feet by 11.5 feet.
"Not only is it huge, but it also comes with a massive walk-in closet and a three-piece ensuite with five-foot shower, thunder maple vanity and taupe dura-ceramic tile floor. A pair of good-sized windows at either end of the rear wall let in light, yet maintain privacy."
The Indigo Deluxe's basement adds another 600-plus sq. ft. of livable space, taking its total livable square footage to more than 2,200 sq. ft.
"It's insulated with a layer of Styrofoam on the wall to prevent condensation from hitting the insulation, and electrical outlets have also been wired in, too. It's an area that can hold a fourth bedroom, rec room, bathroom and storage."
While the Indigo Deluxe can be purchased for $398,720 with basic finishes, a new series of homes going up just down the road is set to offer just as much value, Klavins says.
"We have a series of smaller, nicely finished homes due to come online in late January or early February. They will be priced at $291,500, and will offer the same style, livability and value that the Indigo Deluxe offers. That's what Odessy Homes is all about."
lewys@mymts.net
Details
Builder: Odessy Homes
Address: 2 Stan Schreiber Cres., Crocus Meadows
Model: the Indigo Deluxe
Style: two-storey
Size: 1,645 sq. ft.
Bedrooms: three
Bathrooms: 2.5
Price: $426,200 (Includes lot, piled foundation, GST)
Contact: Lilita Klavins, Century 21 Carrie.com, 204-987-2100