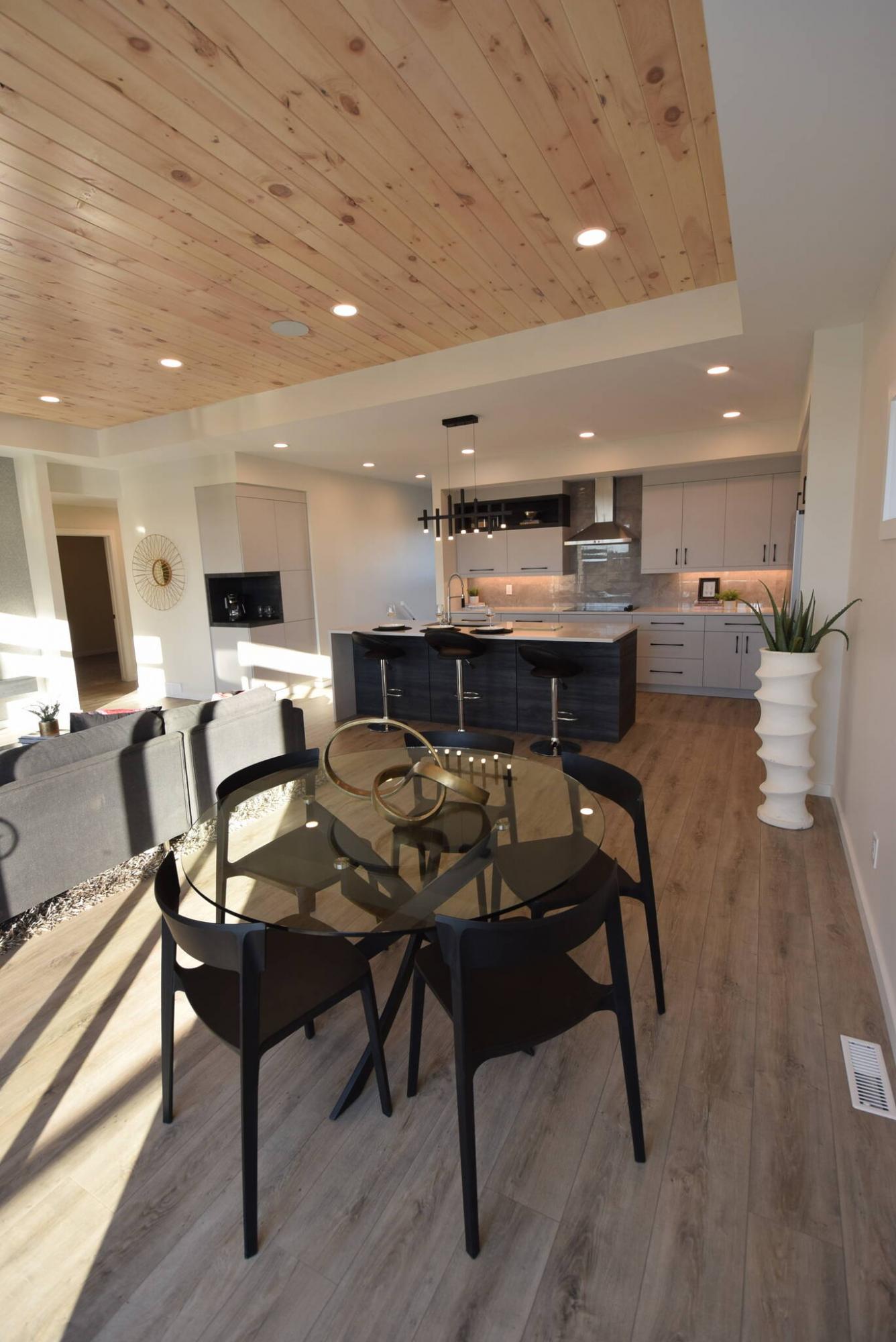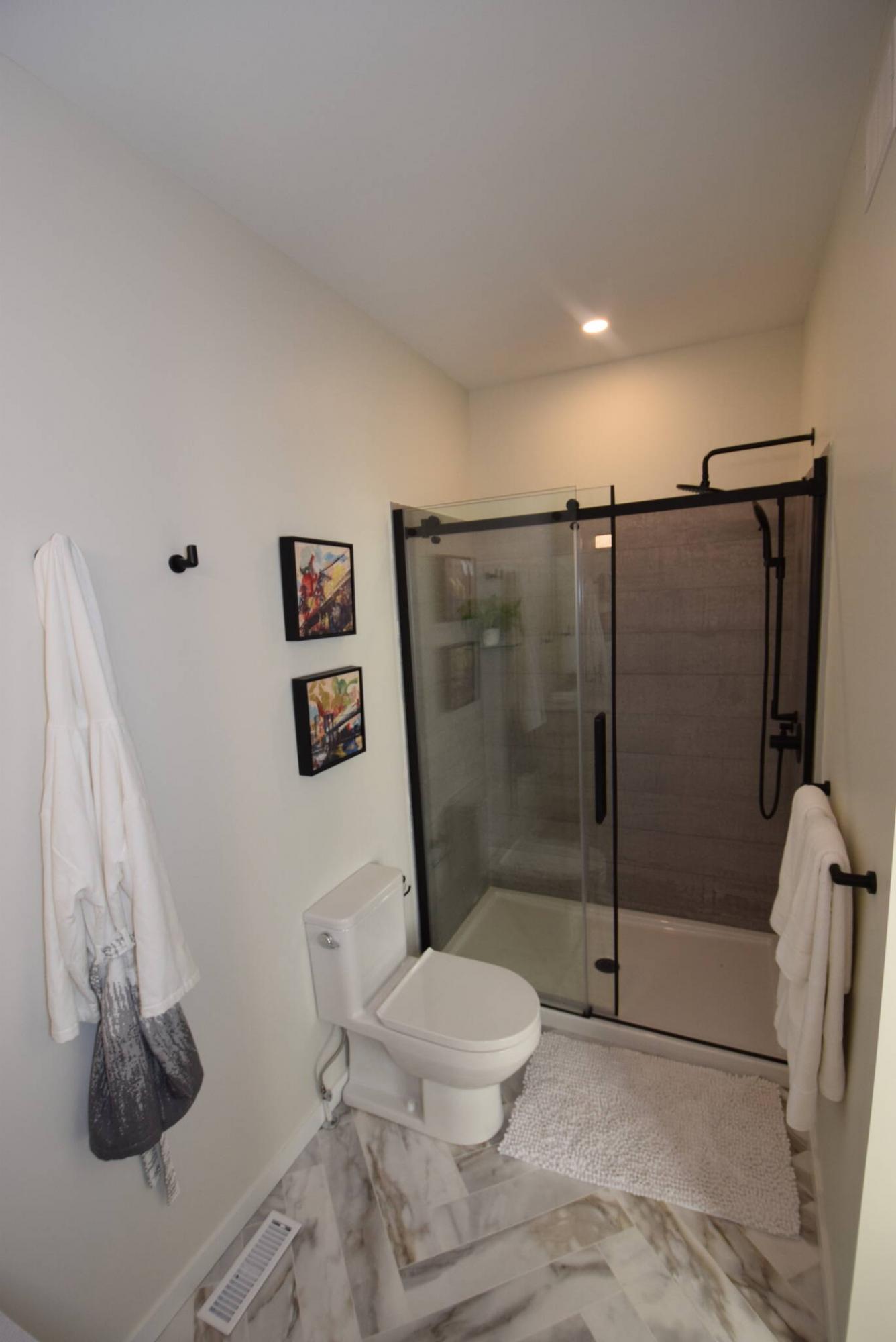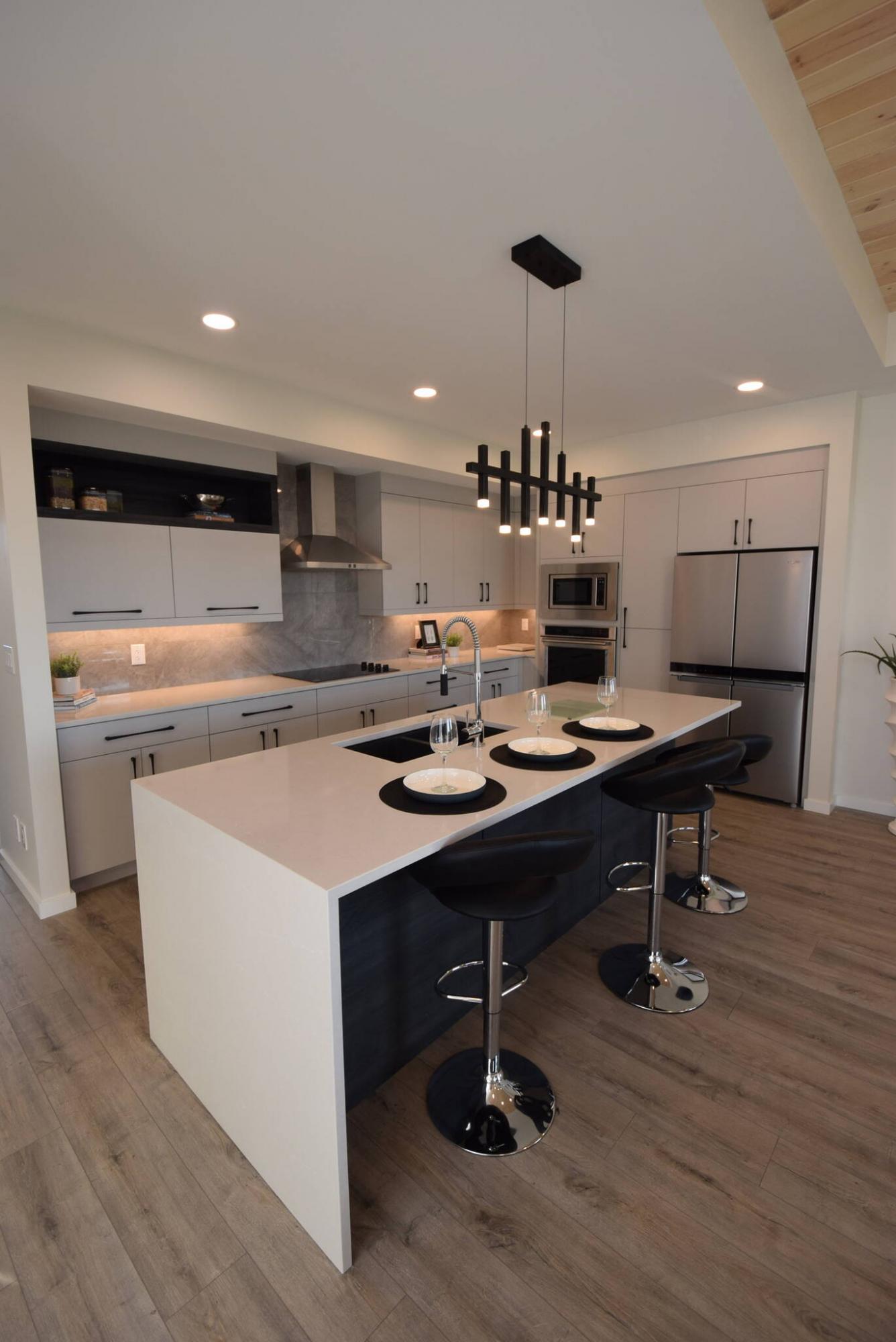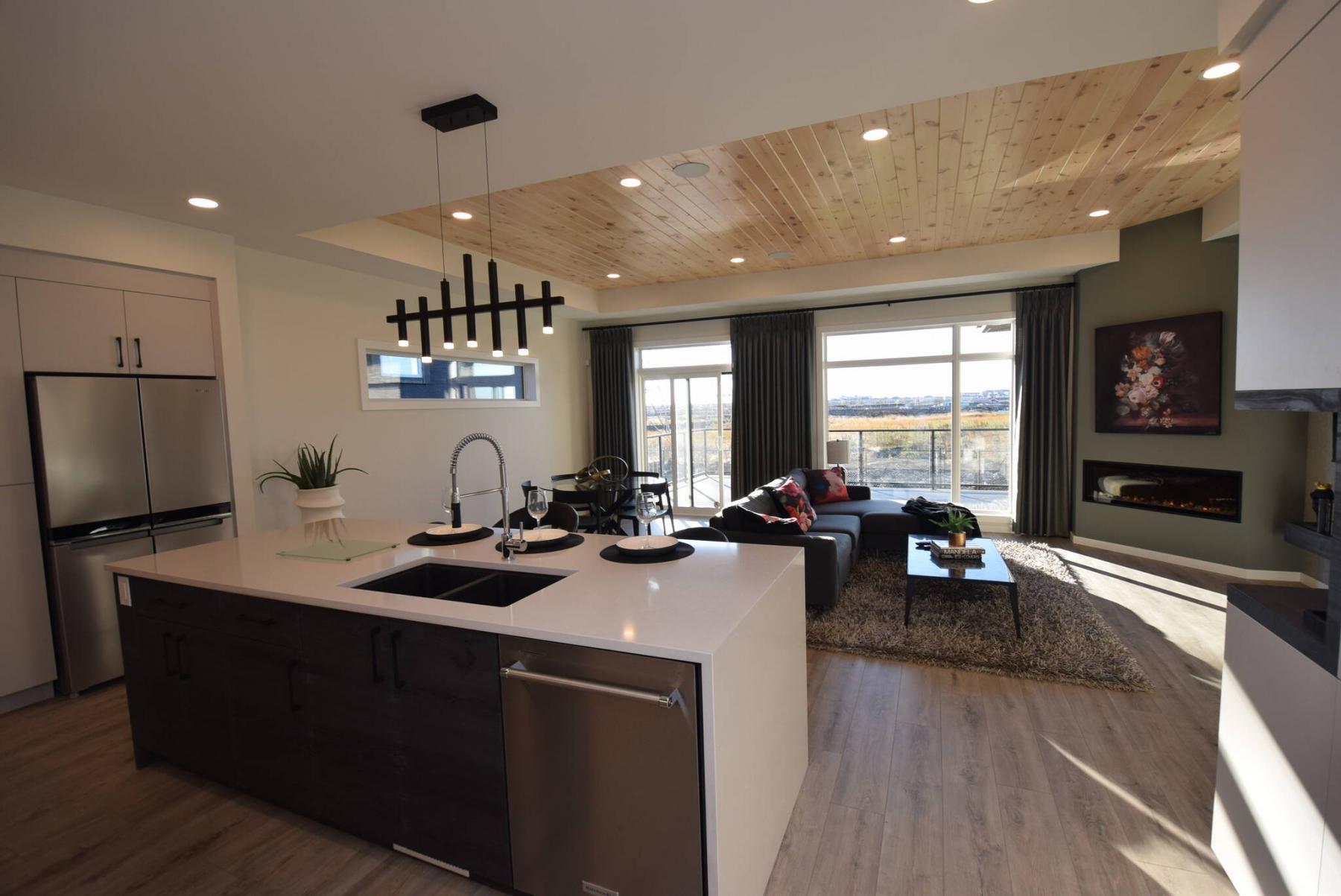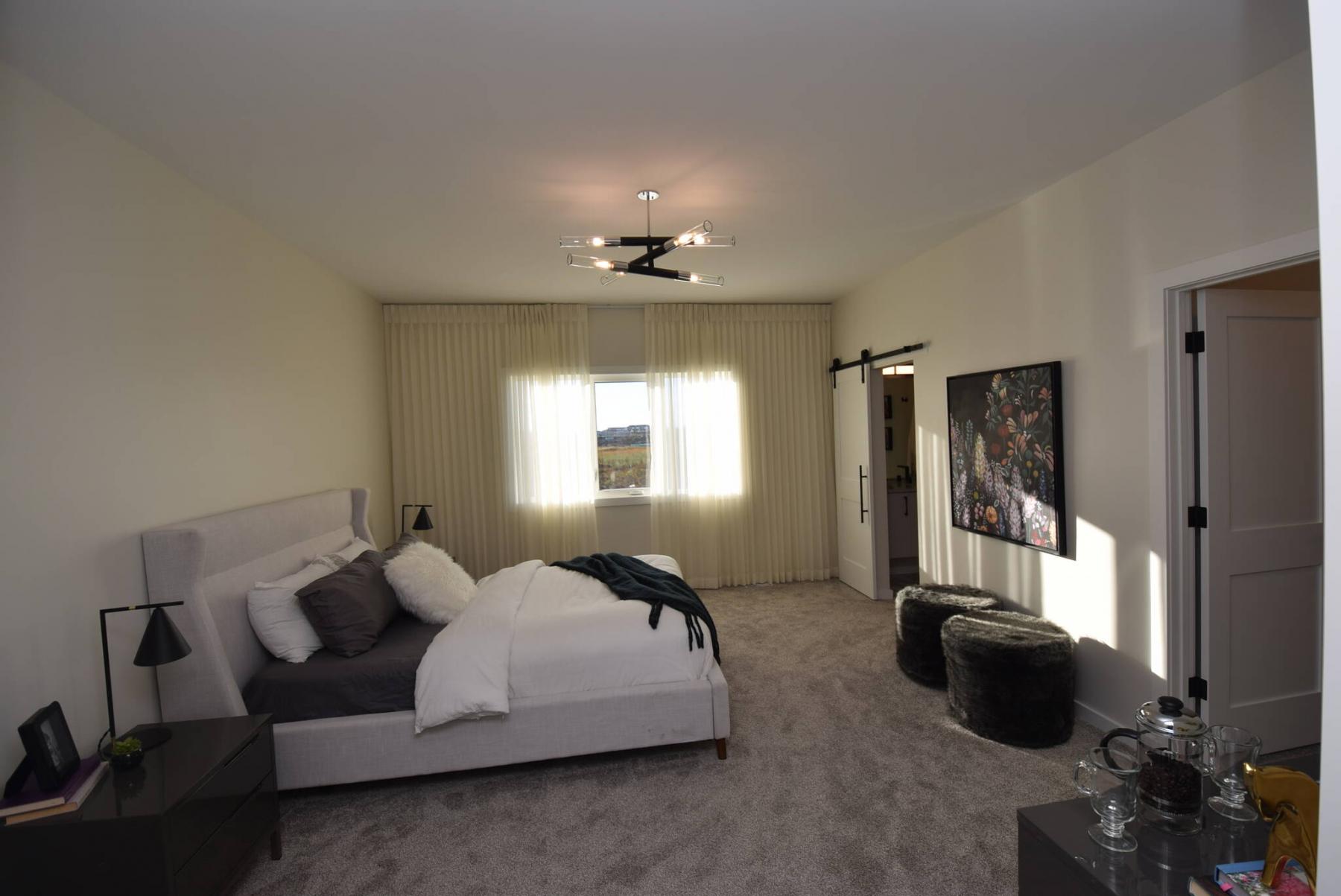 It's not always the big design features that make a home a pleasure to spend time in.
Rather, it's the little, thoughtful touches that make it special.
Gino's Home design team kept that in mind when they conceived their new 2022 Fall Parade of Homes show home at 247 Yellow Moon Cres. in Sage Creek, says Cam Ftoma of RE/MAX Performance Realty.
"This isn't your, hey look at me, bells-and-whistles type home," he says of the 1,570 square-foot bungalow, which comes equipped with a fully finished lower- level. "It's just a nice, well-designed home that's filled with little touches in the right spots that give it personality and function."
Ftoma adds that a bright, spacious foyer gets the home off to a resoundingly positive start.
"One of the great features of this home is all its well-placed windows. That theme starts in the sunken foyer, where a huge window over the lower-level staircase lets in tons of natural light along with another window on the side wall and a front door with glass centre and transom above."
Ascend four steps, and you find yourself standing on the edge of an expansive main living area that's filled with light and character.
"Everyone who's gone through the home so far has loved how the picture window on the family room's rear wall and patio door behind the dining area let in so much natural light," he says. "They've also really liked how the wood panelled tray ceiling and vinyl plank flooring work together to add character and warmth."
At the same time, a soft, contemporary colour palette works with the texture provided by the flooring and wood panelled ceiling to add a tasteful dash of modern warmth to the design mix.
"People have said they've loved how the light grey cabinets, taupe quartz countertops and grey tile backsplash work so nicely together. The black hardware, stainless appliances and island with charcoal grey base give the kitchen modern style without being too cool," Ftoma says. "And the charcoal grey coffee bar that was carved into the pantry is a really nice touch."
Meanwhile, Gino's design team also ensured the main living area was as livable as it is stylish.
All three spaces, kitchen, dining area and family room, are plenty big, with space left over between them to promote smooth traffic flow.
The dining area, which enjoys access to a large composite deck through the patio door behind it, can accommodate as many as 12 guests, while the family room is filled with subtle style.
"A neat little design detail, an angled wall, holds the fireplace to make it more prominent, while a simple entertainment unit with a thunder-stained mantle below provides lots of space for a huge TV, and some nice style with a cool wallpaper backdrop."
Next comes the bedroom wing, which was placed neatly between the family room and kitchen.
"Everyone has really liked how it's tucked perfectly off to the side," says Ftoma. "It starts off with a luxurious bath. Two oversized secondary bedrooms were placed in the middle, and the primary bedroom was placed at the end of the hallway to give it a feeling of privacy."
Step inside, and you're transported into a relaxed state by a soft infusion of light, plush taupe carpeting that invokes a nice, cosy feel and a pleasing feel of space and understated luxury.
"The walk-in closet is a good size, and the ensuite is absolutely gorgeous," he says. "The walk-in shower is a sight with its grey tile surround and black trim and hardware that goes perfectly with the tile and beautiful herringbone style vinyl tile floor with its grey, white and brown colours."
He adds that the home's lower-level adds another 1,077 sq. ft. of finished space to the intelligently designed home, taking its total livable space to 2,647 sq. ft.
"Normally, Gino's doesn't do it with show homes, but they did with this one," says Ftoma of the lower-level upgrade. "People have just loved it."
It's easy to see why.
Just six steps down from the foyer, it houses a huge rec room with a media area, games area and eating nook, and is bordered by four other spaces.
"You not only get a fourth bedroom and a full bathroom, but you also get a laundry room and flex space that could be an office or bedroom. Like the main floor, it's the little touches that make it special. Great attention to detail was put into the design of this home, and it shows."
lewys@mymts.net