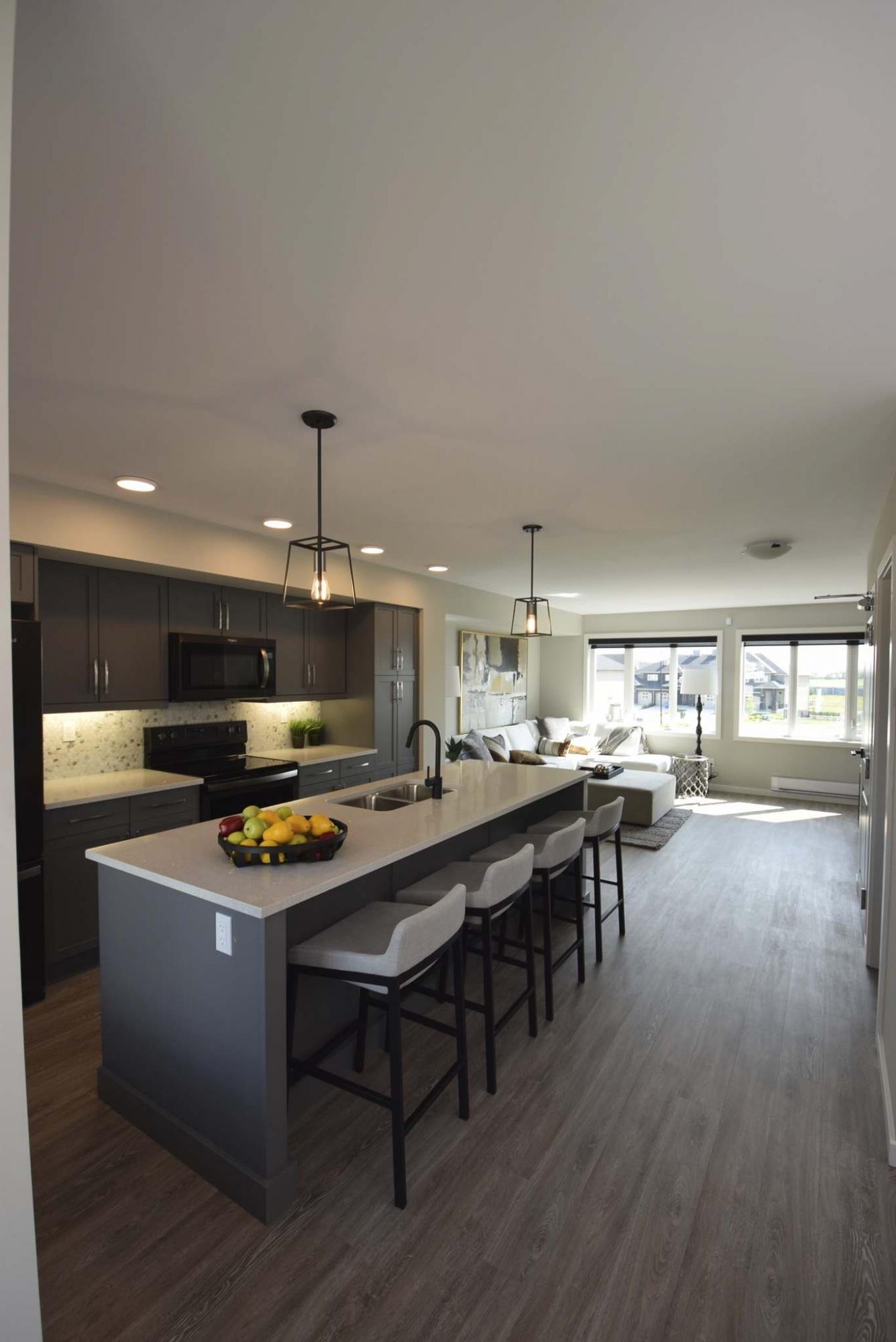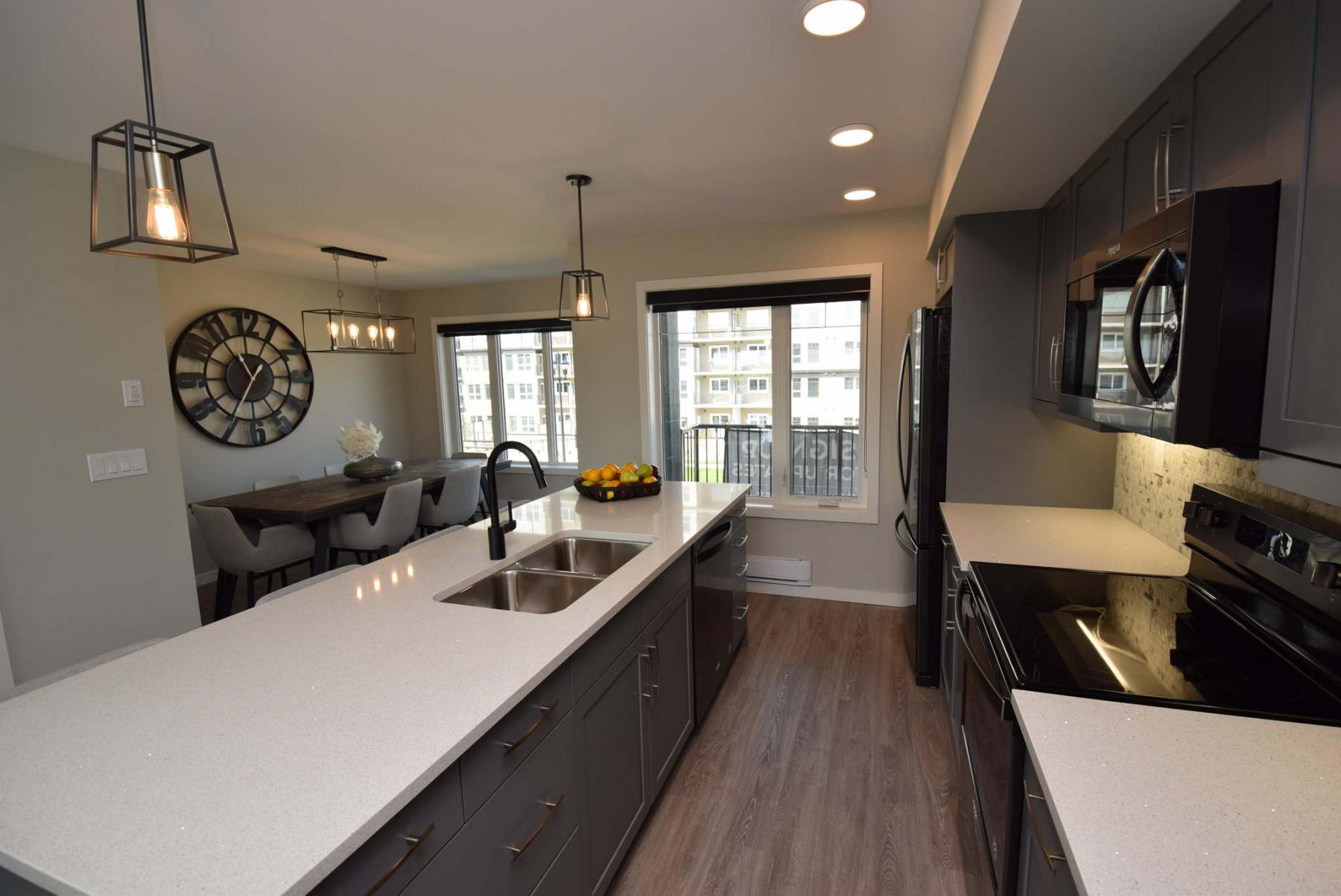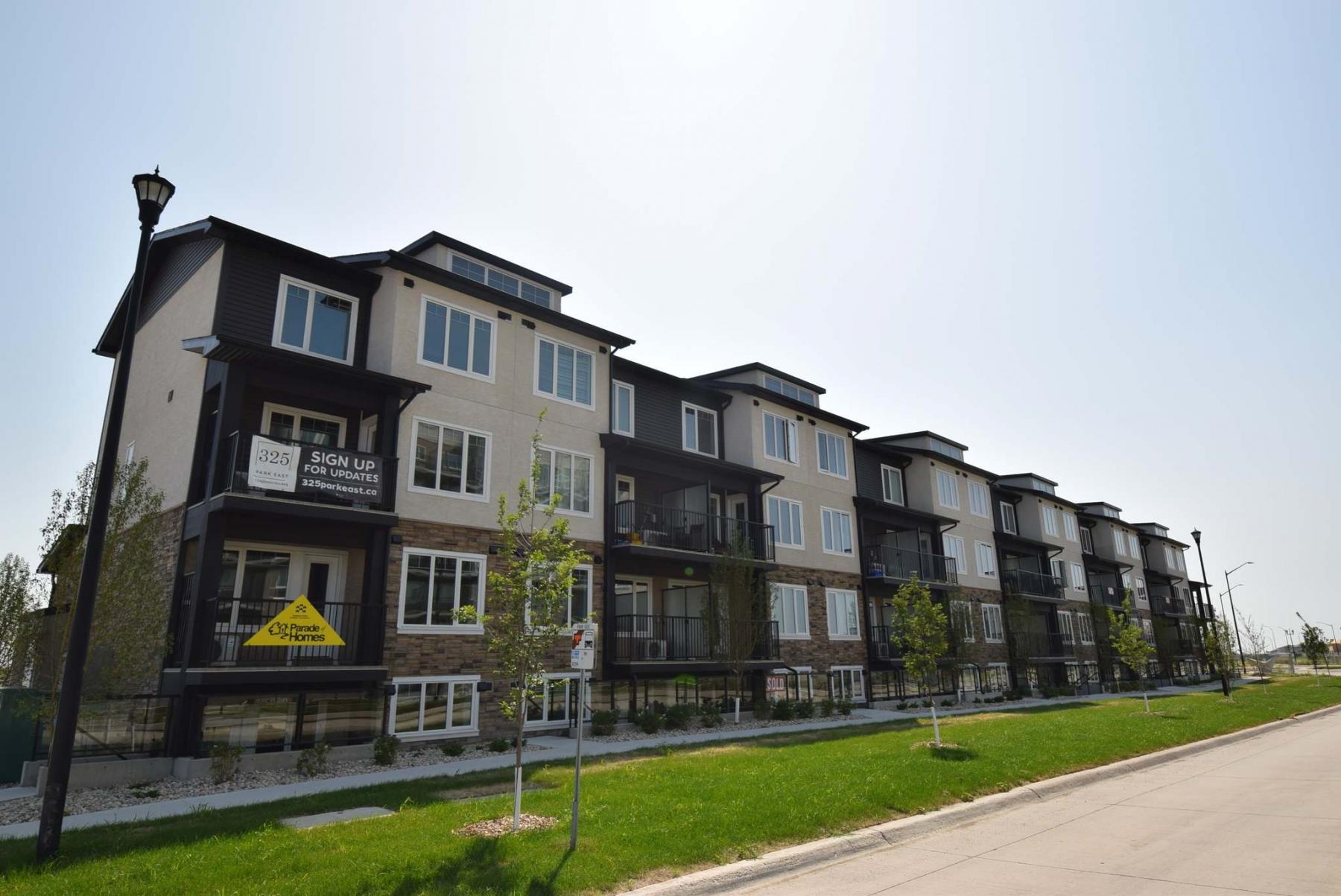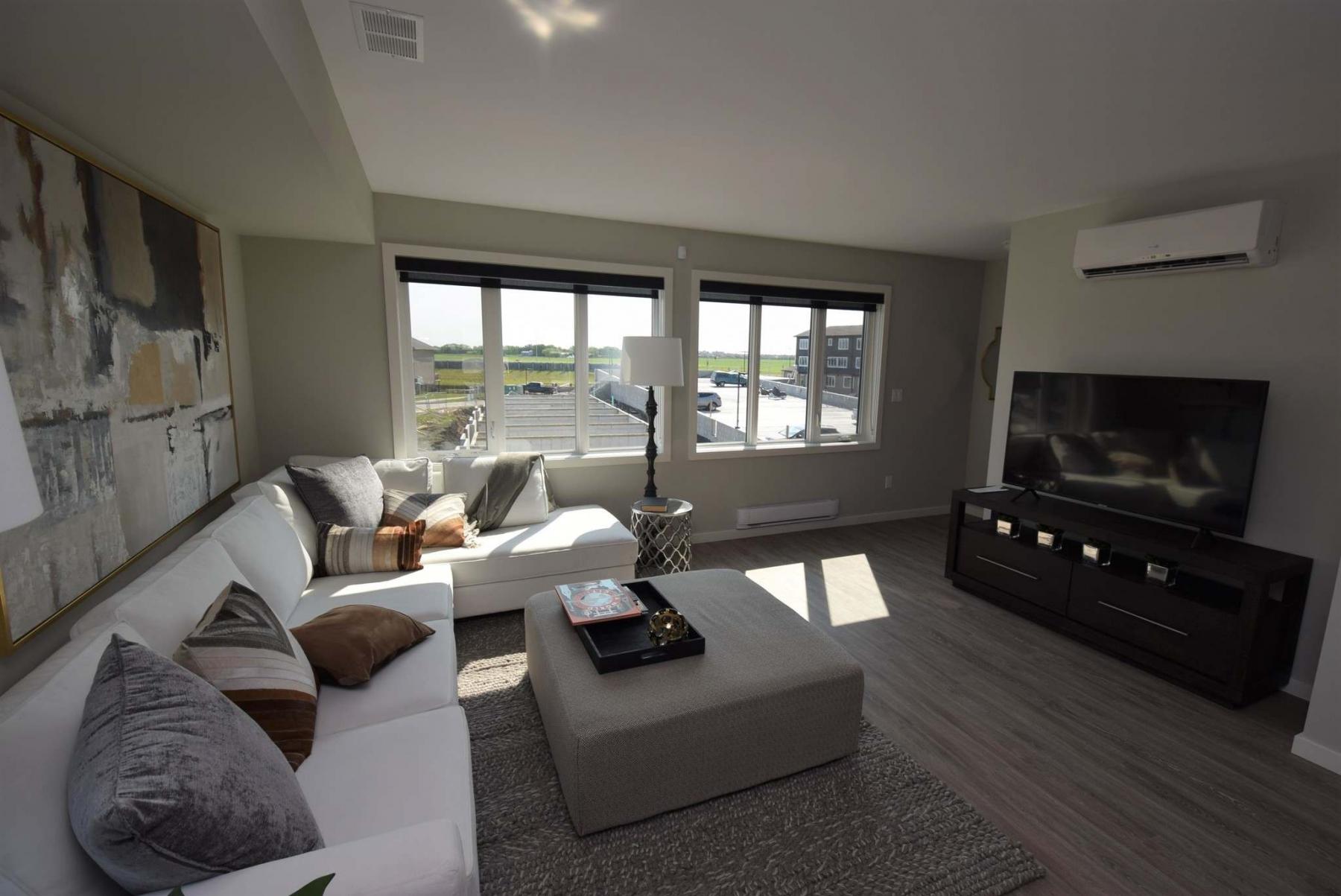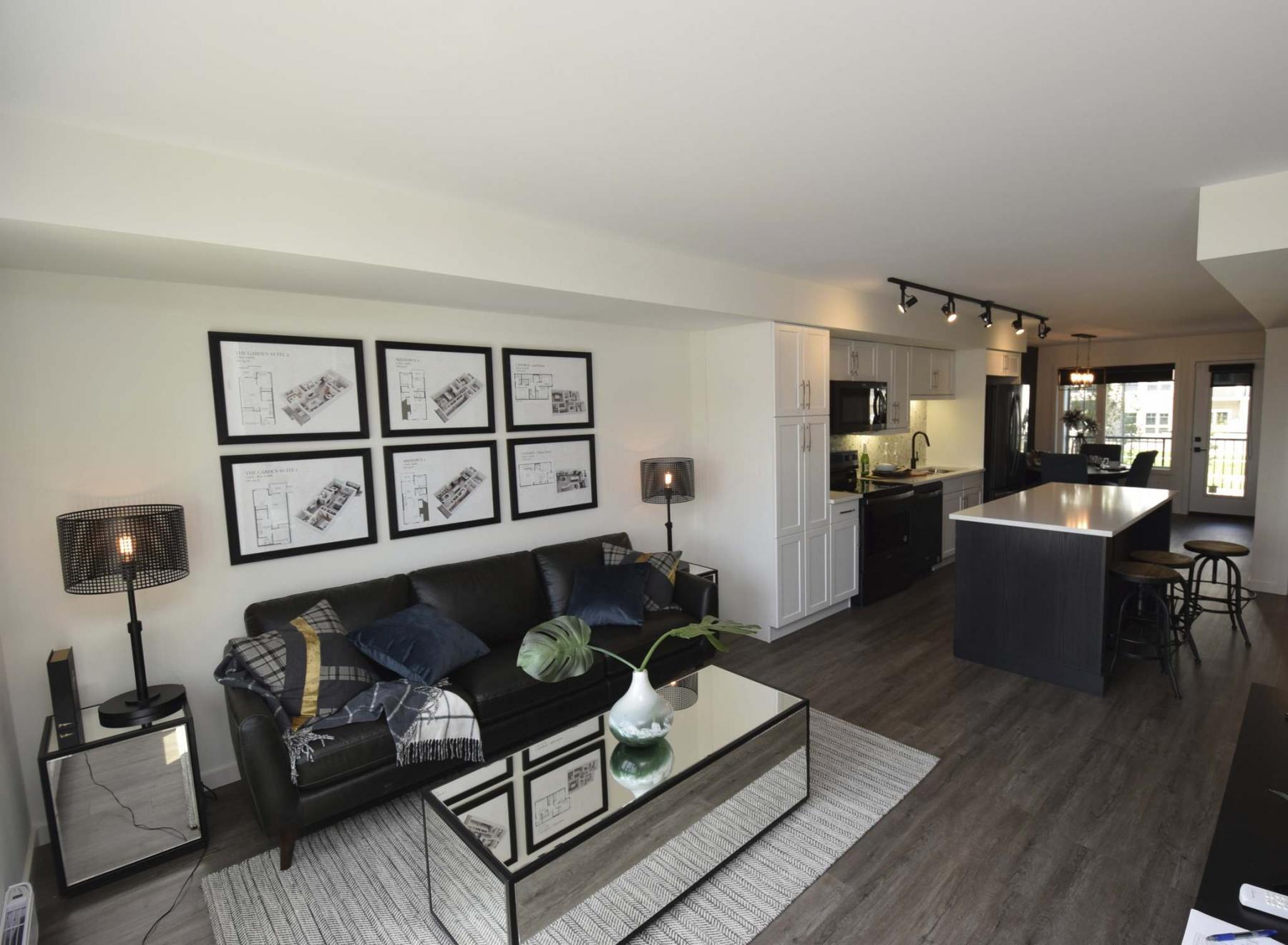 It's a constant that never changes when it comes to buying a new home: everyone is at a different point in their buying journey.
As such, young professionals just starting out, families looking to move up to a more spacious home or downsizers looking to move down to a smaller, nicely finished home are all looking for something different.
Streetside Developments designed 325 Park East Condominiums with those disparate needs in mind, says Myles Viklund, sales consultant for the project.
"Because the design team at Streetside is aware that each homebuyer has unique needs, they came up with a wonderful cross-section of stylish and functional townhomes," he says. "The different units do a great job of delivering the space and lifestyle features that different homebuyers need."
To date, the three most popular models have been the Garden, the Midtown and the Uptown, Viklund says.
"Each unit comes in at a distinct price point to accommodate different budgets. The Garden, a one- or two-bedroom unit that is set slightly below grade, starts at $189,900, while the Midtown, which comes in one- and two-bedroom models, starts at $219,900. Our largest unit, the three-bedroom Uptown, is priced at $289,900."
And while all three models have sold well, its been the two-bedroom Midtown that's led the way, its strong sales figures fuelled by singles, young professionals and young couples.
"We could have sold more of the two-bedroom units than we did, had they been available. They come in at 760 to 780 sq. ft., and feature a highly efficient floor plan that uses the available space beautifully. You get a good-sized living room, kitchen with granite countertops, four-piece bath and two good-sized bedrooms for $221,900."
Viklund says those just starting out, or who are on a tight budget, have a great option in the Garden.
"The reality is that if you're just starting your first job or are coming off a separation, you have to start somewhere. These units feature a great layout with high ceilings; big, well-placed windows; and nice finishes. They're affordable, yet very livable."
Depending on a buyer's needs, they come in two different floor plans. The first is a 760-sq.-ft., one-bedroom, one-bath plan that comes with a flex space to the right of the foyer that could be used as a dining room or den.
Then, there's the Garden Two, Viklund says.
"It's the same square footage, but in this case, you get two distinct bedrooms. It also comes with a nicely finished kitchen and a laundry/storage room. The one-bedroom version would be $189,900, while the two-bedroom version would cost about $191,900. All you need to do is choose the model that fits your needs and budget the best."
Finally, there's the Uptown, a 1,262-sq.-ft., three-bedroom, 21/2-bath townhome.
"Young families just love these homes," he says. "At just under 1,300 sq. ft., the Uptown offers two levels of beautifully laid out space. Like the Garden and Midtown, there's no wasted space, and the finishing quality is excellent."
In short, the Uptown feels like a house.
Entry comes via an enclosed, ground-level staircase that leads up to a spectacular great room.
Large windows at either end of the expansive area let in tons of natural light, while rich luxury vinyl plank flooring, quartz countertops and a host of grey cabinets add a touch of class. An eight-foot island with a double sink and eating nook for four deftly defines the kitchen.
There's also a separate dining area tucked off to the side of the kitchen across from a patio door that provides access to a covered composite balcony — and big, sunny living room with a handy nook for an entertainment unit and big-screen TV. For good measure, there's a main-floor powder room situated across from the kitchen at the great room's midpoint.
"Streetside's designers tried to think of everything," Viklund says. "They wanted the Uptown to feel as much like a house as possible."
Mission accomplished, as the Uptown's top level — which houses three bedrooms, a laundry room and a four-piece bath is exceptionally functional.
"Minimizing hallway space made for larger spaces. Both secondary bedrooms are a good size, as is the bathroom. There's plenty of room to work in the laundry room, and the master suite is a private space that offers lots of space, light and its own three-piece ensuite."
With Phase 1 of the development sold out, Phase 2 is under construction; it's expected to be ready for occupancy in November. Phase 3 is expected to be ready sometime in the summer of 2020.
"There's something for everyone here," Viklund says. "The suites are affordable, livable, and you can't beat the location. That's a combination that's pretty hard to beat."
lewys@mymts.net
The details
Builder: Streetside Developments
Address: 325 Park Blvd. North, Bridgwater Centre
Style: apartment and townhome-style
Size: 760 sq. ft. to 1,262 sq. ft.
Bedrooms: one, two or three
Bathrooms: one or two
Price: $189,900 to $289,900
Contact: Myles Viklund, Sales Consultant, 204-793-1000