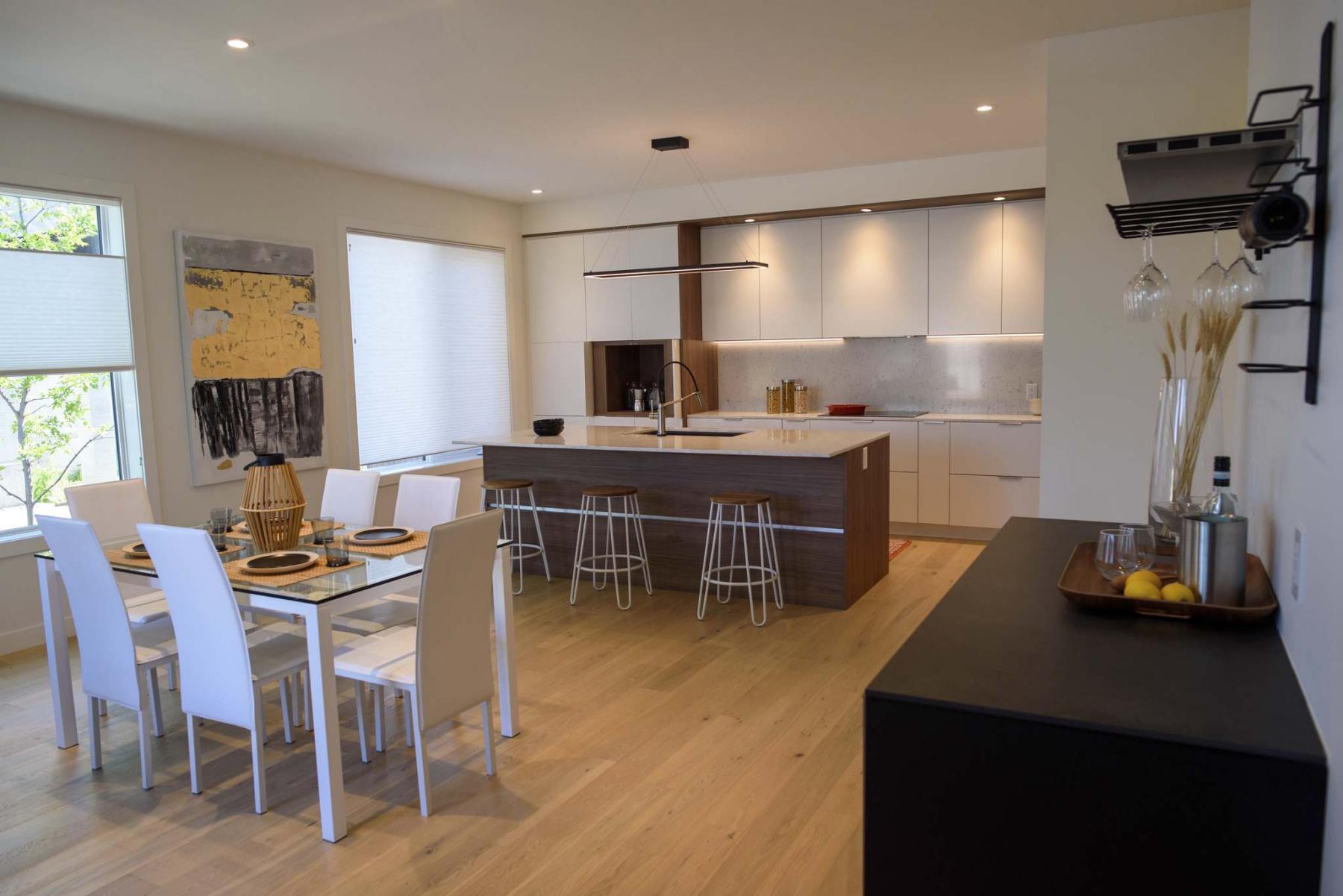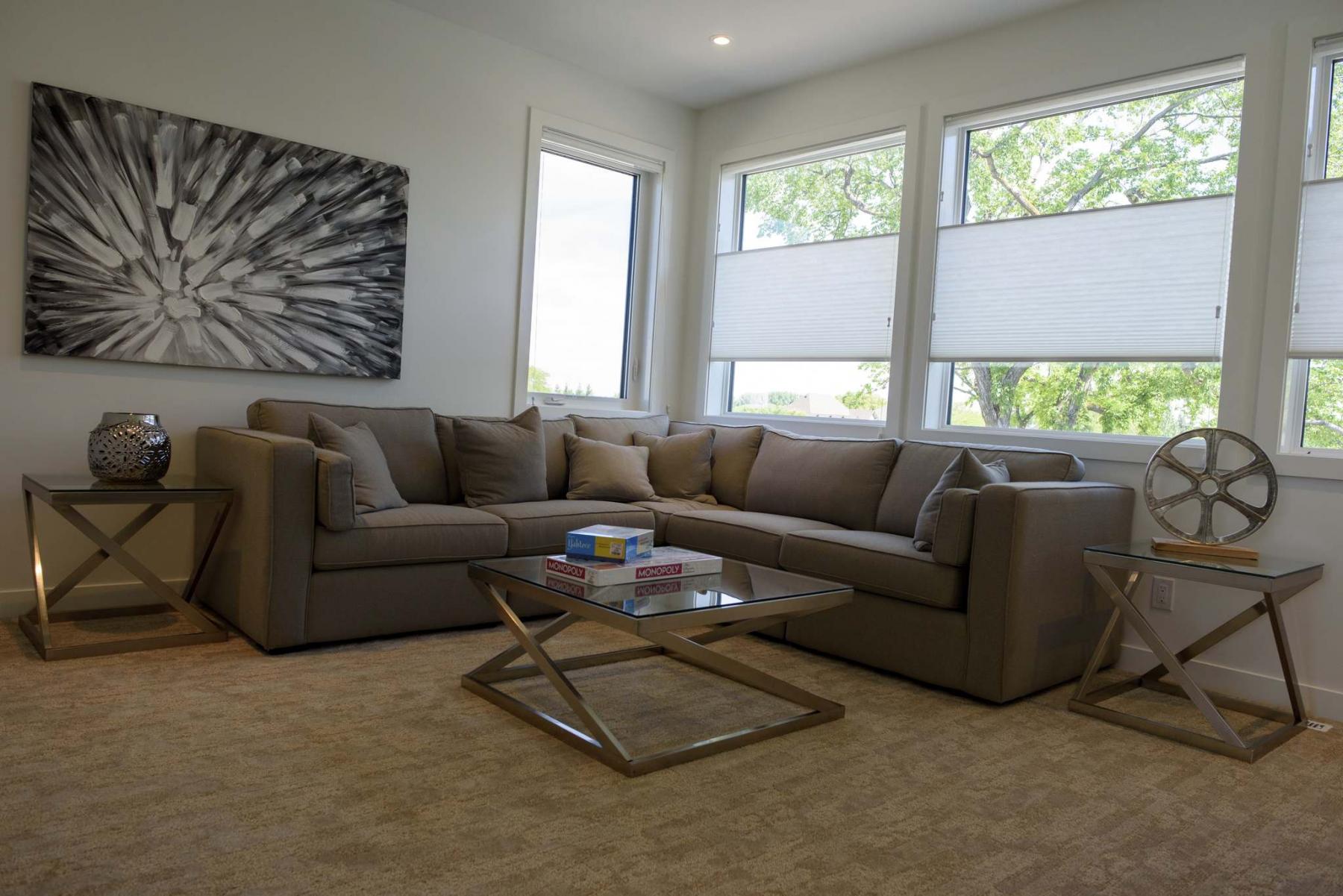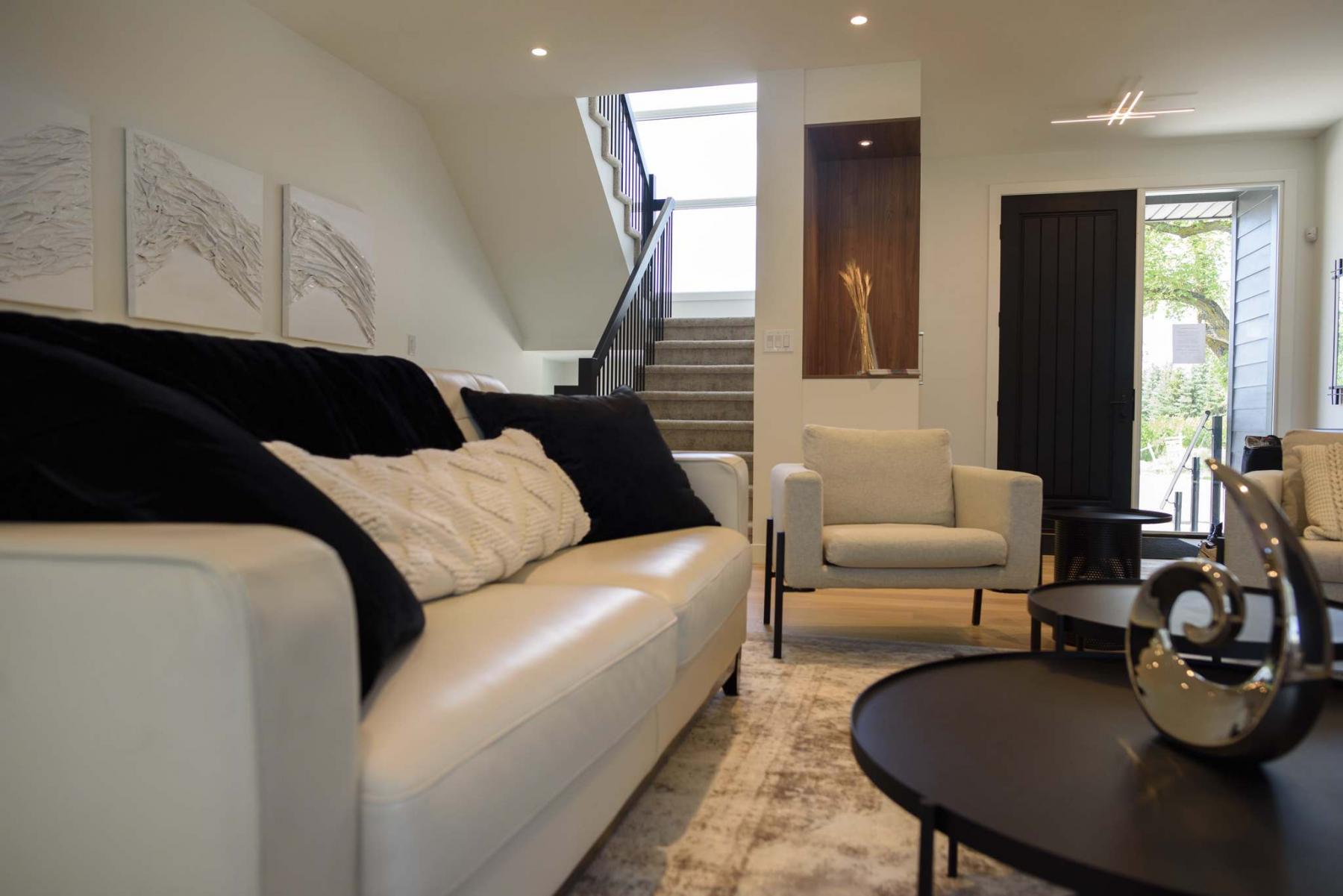 Irwin Homes' new flagship show home at 3 Tielmann Pl. in East St. Paul can be described in two words, says sales representative David Powell.
"It's comfortably elegant," he says of the 2,766-square-foot two-storey executive luxury home. "The attention to detail paid to its design is incredible, from its layout and colour scheme, right down to the handles and screws in the doors. In 10 years, this home is still going to be timeless."
In short, Irwin Homes' design team didn't commit the error so many builders do when they conceive a luxury home — overdoing a design in an attempt to impress.
"When I say comfortably elegant, I mean that nothing about this home's design was forced," says Powell. "Once you've gone through it and have taken the time to absorb it, you begin to appreciate how everything comes together to create a beautiful yet very livable home."
Right from the get-go, it's evident that the ultra-wide home is a modern-classic design.
Clean lines and a collection of large, well-placed windows combine with tyndall stone, acrylic stucco and dark brown siding to give its exterior a refined, stately look that quietly announces the home is as much about substance as it is style.
A wide foyer bordered by spacious den to its left and staircase to its right then leads directly into a naturally bright great room.
"The first thing that stands out to me is the sheer amount of glass that surrounds the main living area," Powell says. "Irwin always puts in loads of large windows to maximize daylight and sightlines. There's also a 12-by-five-foot wide window on the opposite wall that was placed at the mid-point of the upper-level staircase that lets in even more natural light."
All that light pours into a well-ordered great room that features a classic colour scheme consisting of whites, greys and light and medium shades of brown.
"The family room's focal point is an oversize ribbon fireplace with a gorgeous grey stone-style tile surround," he says. "A TV niche to its right with dark grey feature wall is functional, and looks great between the grey fireplace surround and white rear wall with its trio of huge windows."
From there, the great room transitions smoothly into a dining/kitchen area that features a glass-filled rear wall that was set back about 10 feet from the family room's rear wall.
Doing that accomplished two things: it allowed for placement of a patio door (with huge sidelight window) that leads out to a 16-by-14-foot cedartone deck.
It also opened up extra space for the dining area and kitchen, says Powell.
"The dining area is perfectly placed and is expandable. Right now, there's a table for six in it, but you could easily extend it to seat 12. It's just steps from the gourmet kitchen, which features a simple yet spectacular design."
With plenty of space to create, a nine-foot island with double sink and seating for three and an abundance of white cabinets, the kitchen, while modern, is also sufficiently warm.
"Its mocha veneer base contrasts wonderfully with the white cabinets and Fisher & Paykel stainless steel appliances," he says. "There's tons of cabinets, a pantry next to the fridge, and the stainless appliances and the mocha wood trim frames the cabinets and adds a perfect touch of warmth."
Head upstairs via a wide, rock-solid staircase defined beautifully by dark-stained railing and satin spindles, and the design theme is much the same: space, light and tasteful, elegant finishes.
As might be expected in a home that's over 2,700 sq. ft., both secondary bedrooms are generously sized with walk-in closets and huge windows.
The main bath, meanwhile, is as spacious and elegant as most ensuites, while the largest of the two secondary bedrooms can be used as either a bedroom or den/media room.
Then, there's the quietly stunning master suite.
"It's a pretty slick space that features a wooden slat partition wall by its entrance to enhance privacy," Powell says. "There's a sitting area next to a pair of windows, a huge walk-in closet with loads of built-in storage — and a spa-like ensuite defined by a tempered glass wall. It's surrounded by tile, and holds a soaker tub and walk-in shower."
Powell says 3 Tielmann Dr. is the quintessential executive luxury home.
"Nothing about this home's design is over the top. It has the simple elegance and function that discerning people are looking for, and is situated in a little pocket of land in East St. Paul that offers beautiful views and a quiet, exclusive feel. It's a timeless masterpiece from start to finish."
lewys@mymts.net
Details
Builder: Irwin Homes
Address: 3 Tielmann Dr., East St. Paul
Style: two-storey
Size: 2,766 sq. ft.
Bedrooms: four
Bathrooms: three
Price: $1,026,000 (Includes lot & GST)
Contact: David Powell, Powell Property Group, 204-977-2142