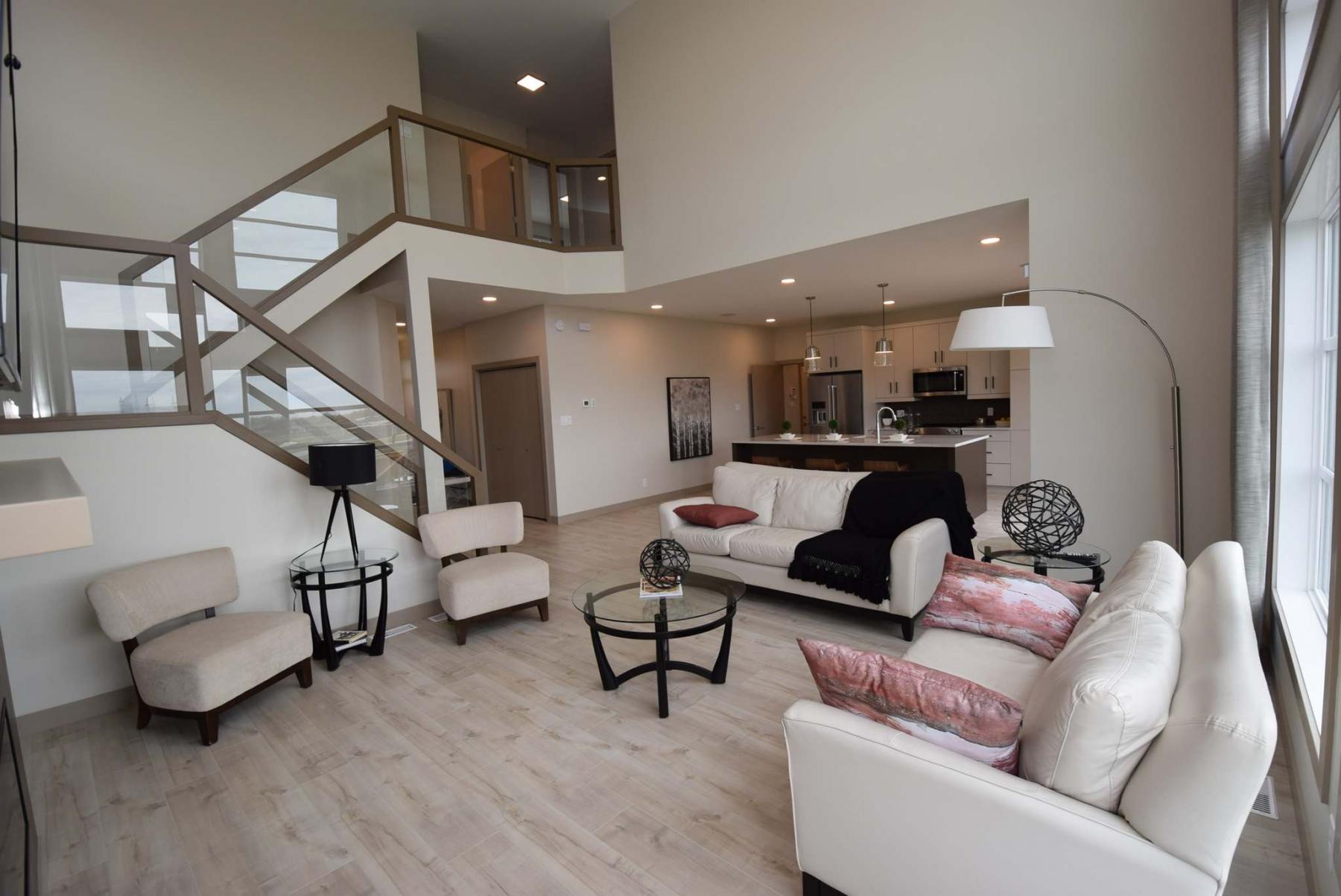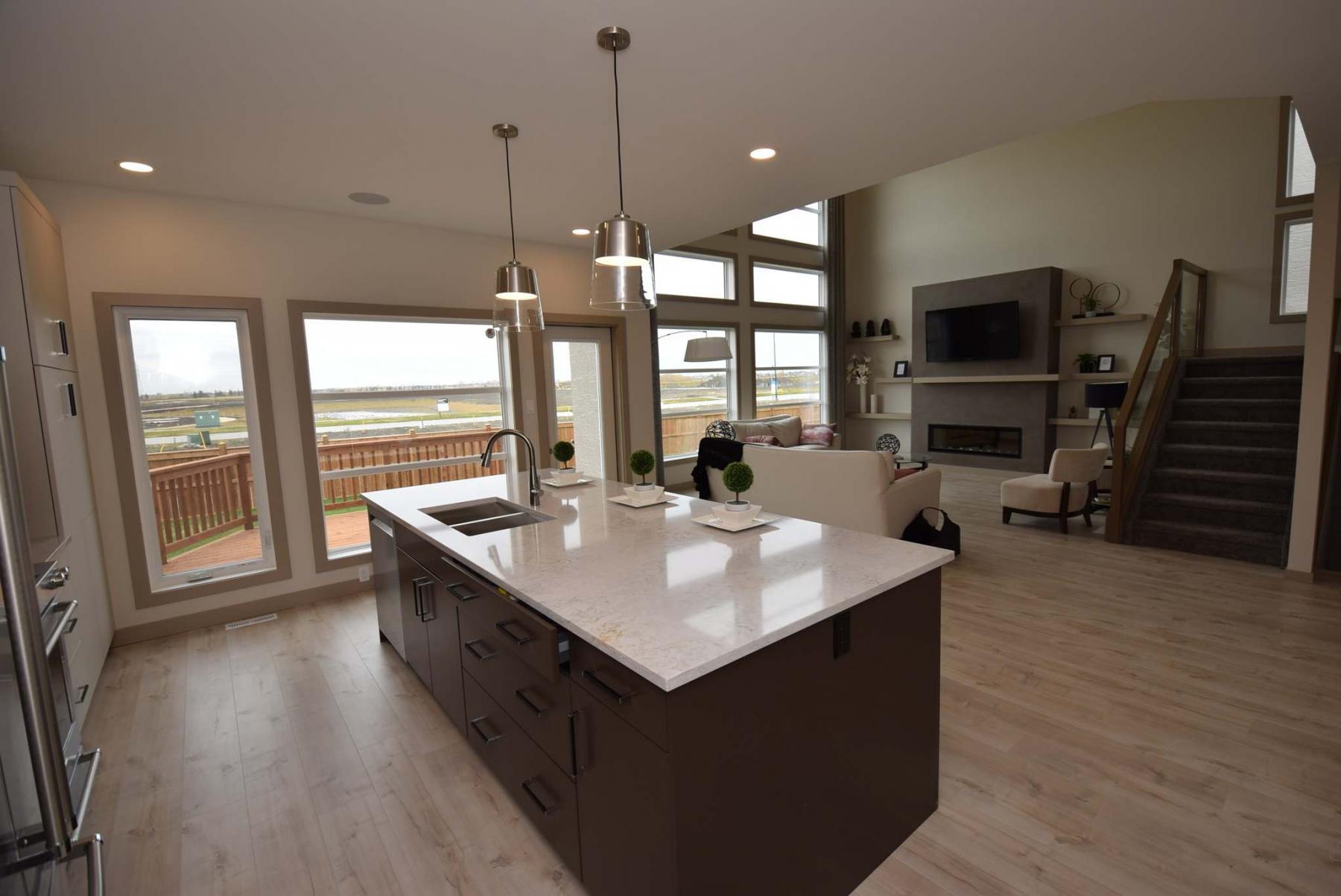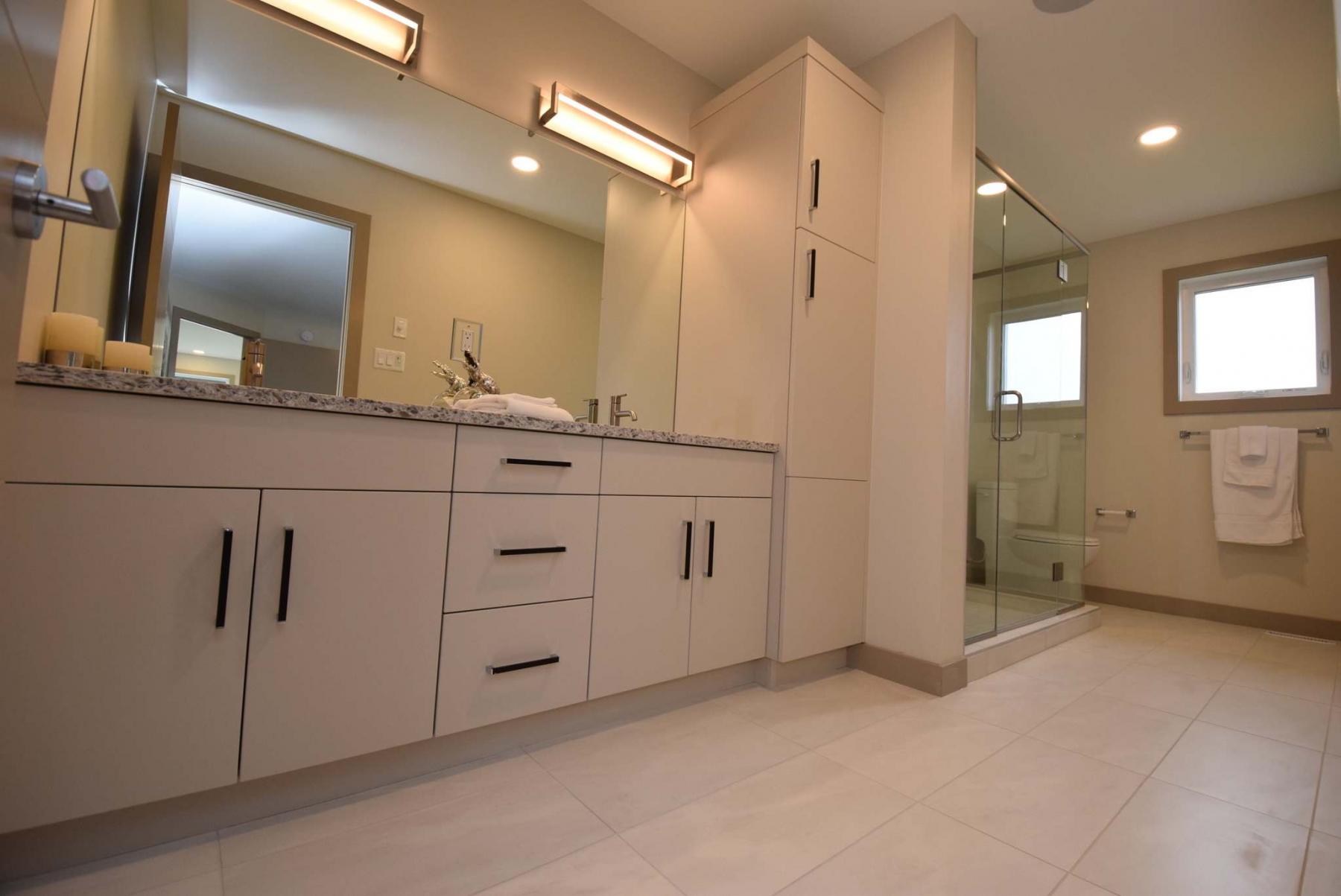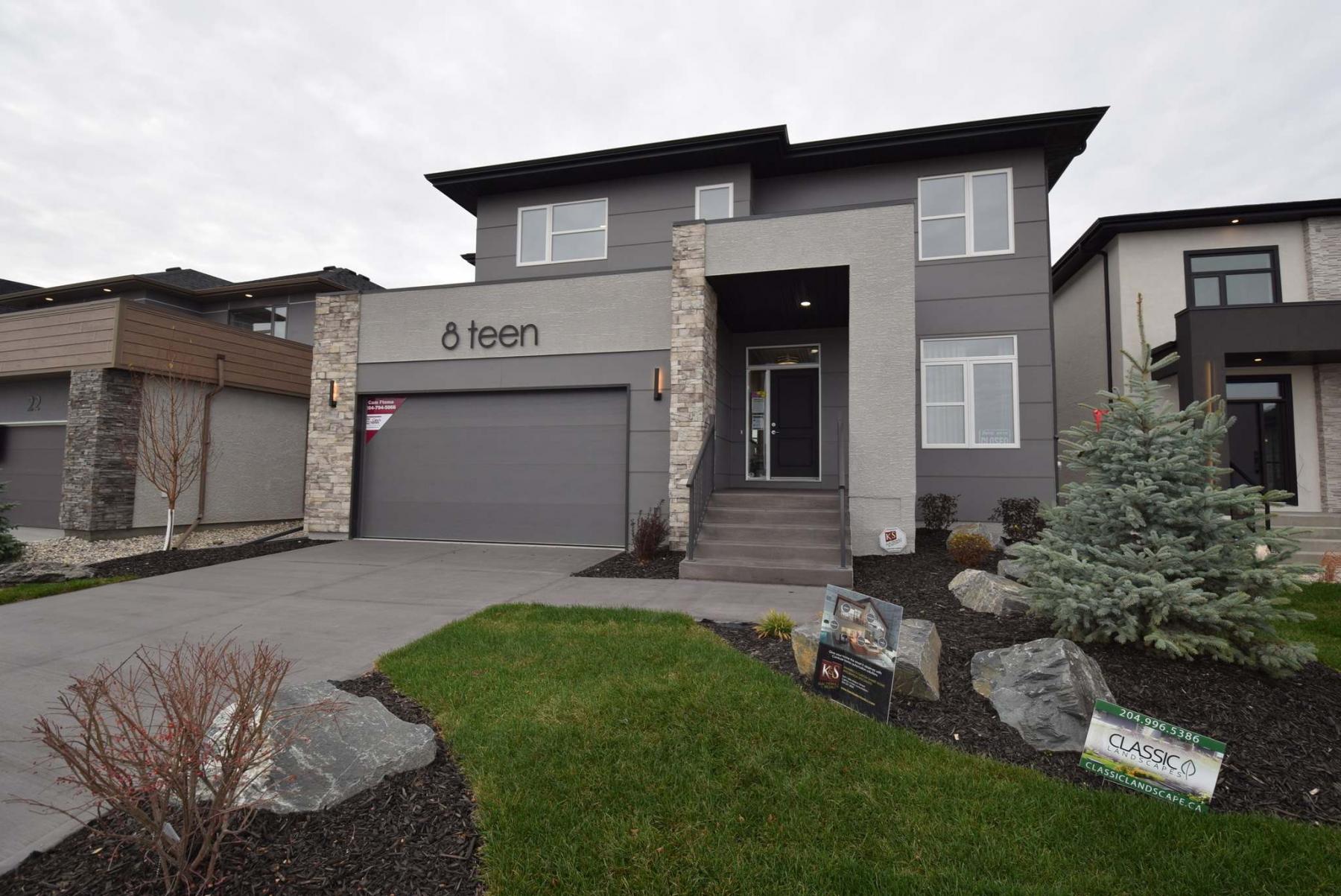 While every family has a different vision of their ideal home, most (if not all) share the same vision of how that home would feel.
Families are looking for a residence that provides them with a respite from the stresses of daily life — one that's welcoming, comfortable and suitably stylish.
Gino's Homes' show home at 18 Tanager Trail in Sage Creek checks all those boxes and more, says Cam Ftoma, the sales representative for the new 2,116-sq.-ft., two-storey design.
"It's so well-designed," he says of the three-bedroom, two-and-a-half bath home. "It's just a great home from start to finish. Nothing about the design is over the top; everything is exactly where it needs to be. The moment you step inside you feel like you're home."
He says part of the home's allure can be attributed to the fact it seamlessly combines modern and traditional design themes.
"Pretty much everyone who's gone through the home has liked the fact it has a formal dining room up front. People have really liked that feature for two reasons: a wide entrance makes it easy to access it from the great room when entertaining, and it also opens up the foyer nicely."
Next comes the modern part — an airy open-concept great room that's bright yet warm, elegant yet functional.
"The back wall of this home just special," says Ftoma. "A rear wall filled with huge windows — two of them behind the kitchen and floor-to-ceiling windows on the family room's back wall — lets in tons of light, while gorgeous laminate plank flooring warms the area up beautifully. Visitors to the home have really loved the great room's overall function."
That high level of functionality comes from a logical, well-conceived floor plan.
Not only is the kitchen exceptionally functional and tastefully finished — a 10-foot island with eating nook for four provides the function, while a wealth of light-mocha cabinets, perfectly-placed chocolate-brown tile backsplash and stainless appliances add style — but a space carved smartly behind its left-hand wall discreetly adds utility.
"Everyone really likes the mudroom off the kitchen — it's out of the way, yet it adds tons of function with its powder room, big mudroom and door that allows you to bring groceries straight in from the garage," he says. "It's a design feature that suits families perfectly."
Meanwhile, the adjacent family room — a staggered wall design bumps its rear wall out about four feet beyond the kitchen's rear wall, neatly defining the two spaces — is well-suited to entertaining or kicking back to watch a movie with the family.
"It's an absolutely spectacular space with its 18-foot ceiling, floor-to-ceiling windows and entertainment unit with shelving on either side of a feature wall with taupe faux finish with ribbon fireplace below and spot for a big-screen TV above," says Ftoma. "A bank of three windows over the stairs allows even more natural light to stream inside."
Once again — this time in the case of the upper-level staircase — small design details make a significant impact on the home's livability.
In this instance, tempered-glass panels were inserted in the cinnamon-tinted maple railing to allow light to flow freely upstairs. Moreover, the wall fronting the second floor was cut back, allowing for the placement of an additional maple-trimmed tempered glass insert.
"I love it — it's a very cool design," he says. "It not only looks great, but allows daylight to shine in from the wall of windows in the family room. That makes for a nice, bright second floor."
A superb layout also makes for a very habitable upper level.
Turns out, the five spaces that comprise the light-filled area — three bedrooms, a spacious main bath and laundry closet — revolve around an extra-wide landing. There's loads of room to move, the laundry closet is well-placed, and there's plenty of separation between the two huge secondary bedrooms and the master suite.
"Parents have their own private piece of the home placed well away from the kids' bedrooms," notes Ftoma. "The master suite is a big, calming space. It's wired for sound and comes with a huge walk-in closet and gorgeous ensuite with tile floor, tiled walk-in shower, vanity dual sinks and quartz countertop and a big window that lets in more natural light."
He says few new home designs combine elegance and easy living so effortlessly.
"Nothing in this home is overdone — everything fits together perfectly. The home is beautiful, yet just so functional. It's the perfect family home."
lewys@mymts.net
The Details
Builder: Gino's Homes
Address: 18 Tanager Trail, Sage Creek
Style: two-storey
Size: 2,116 sq. ft.
Bedrooms: three
Bathrooms: two-and-a-half
Price: $659,900 (Includes lot, landscaping, appliances & GST)
Contact: Cam Ftoma, Re/Max Performance Realty, 204-794-5066