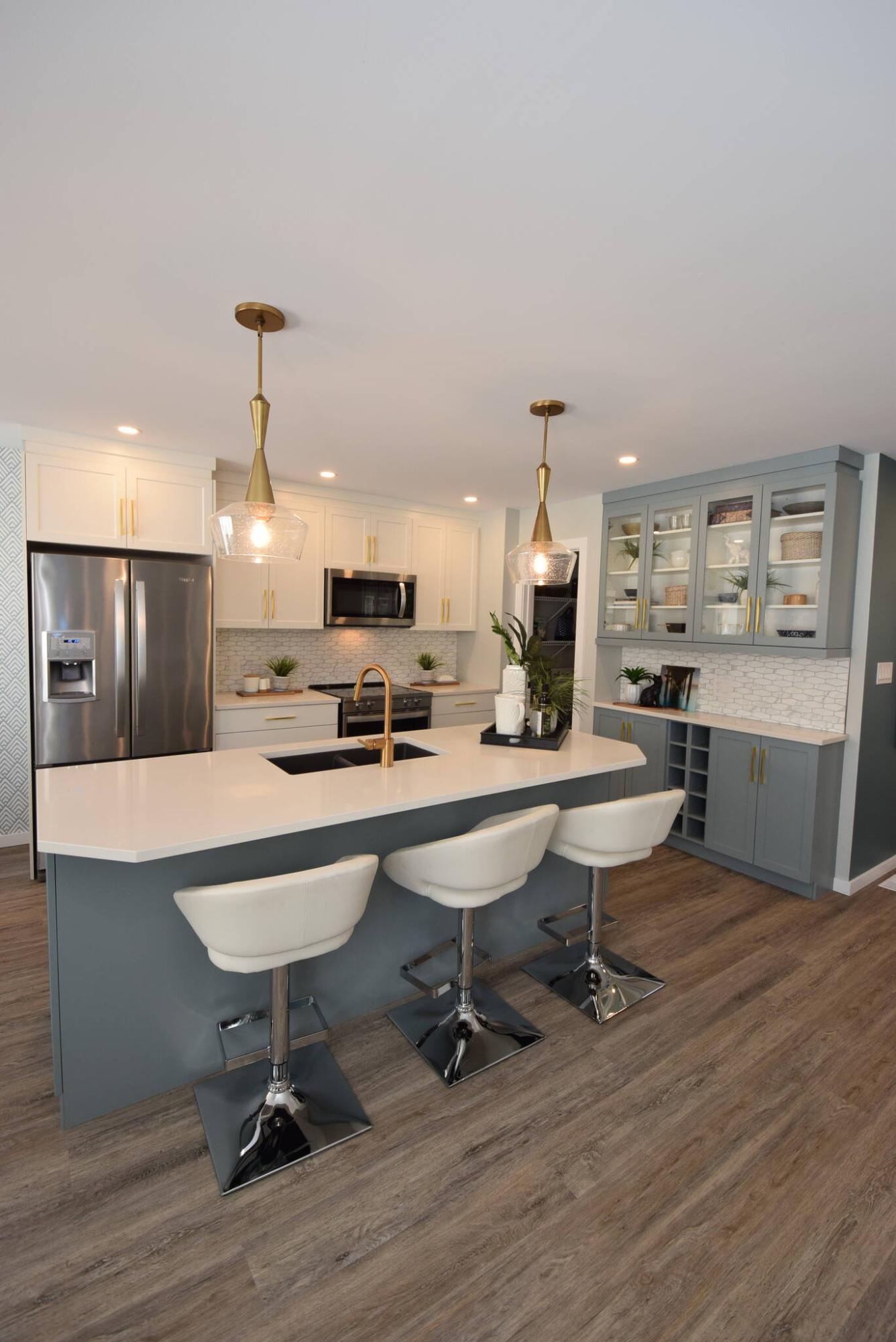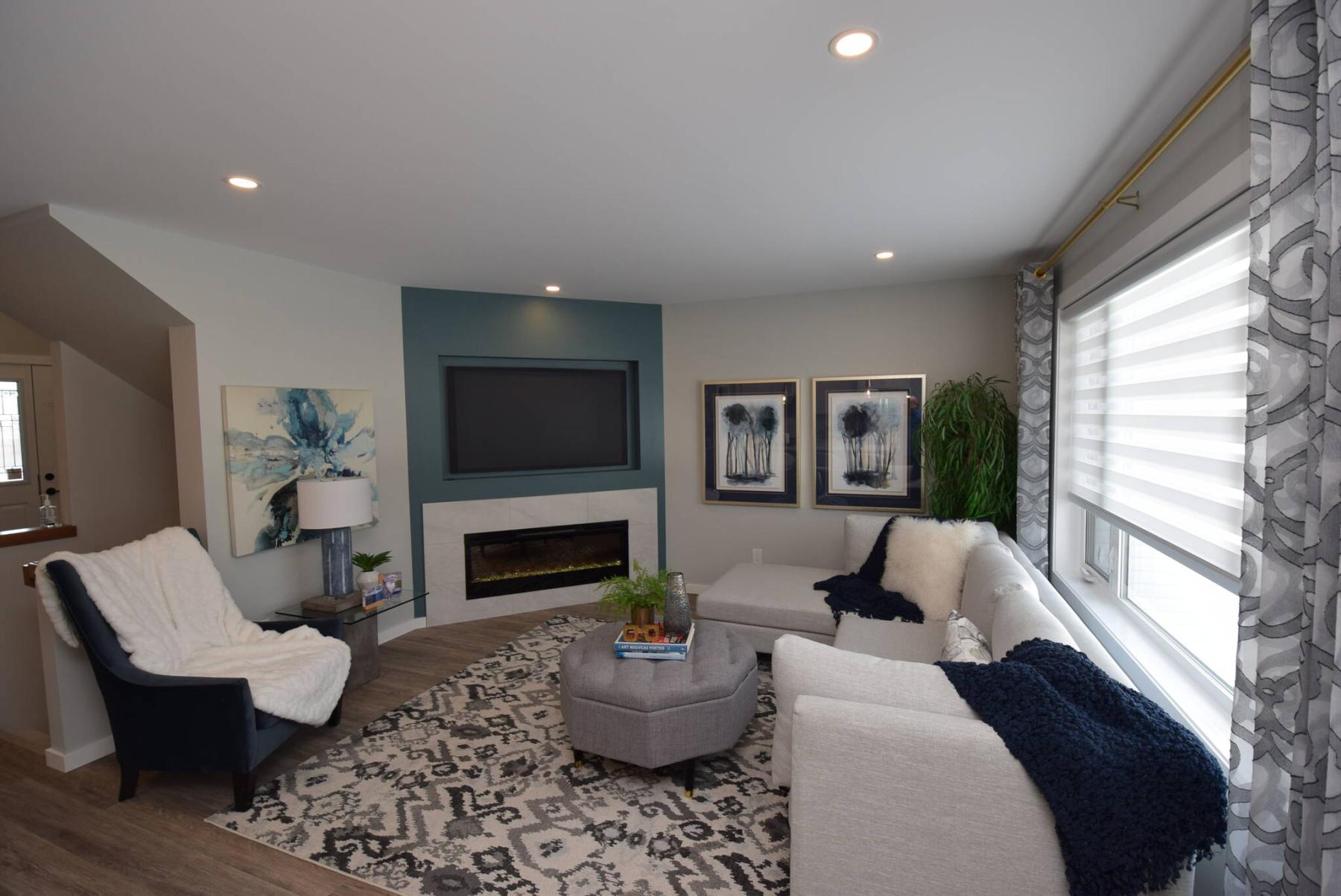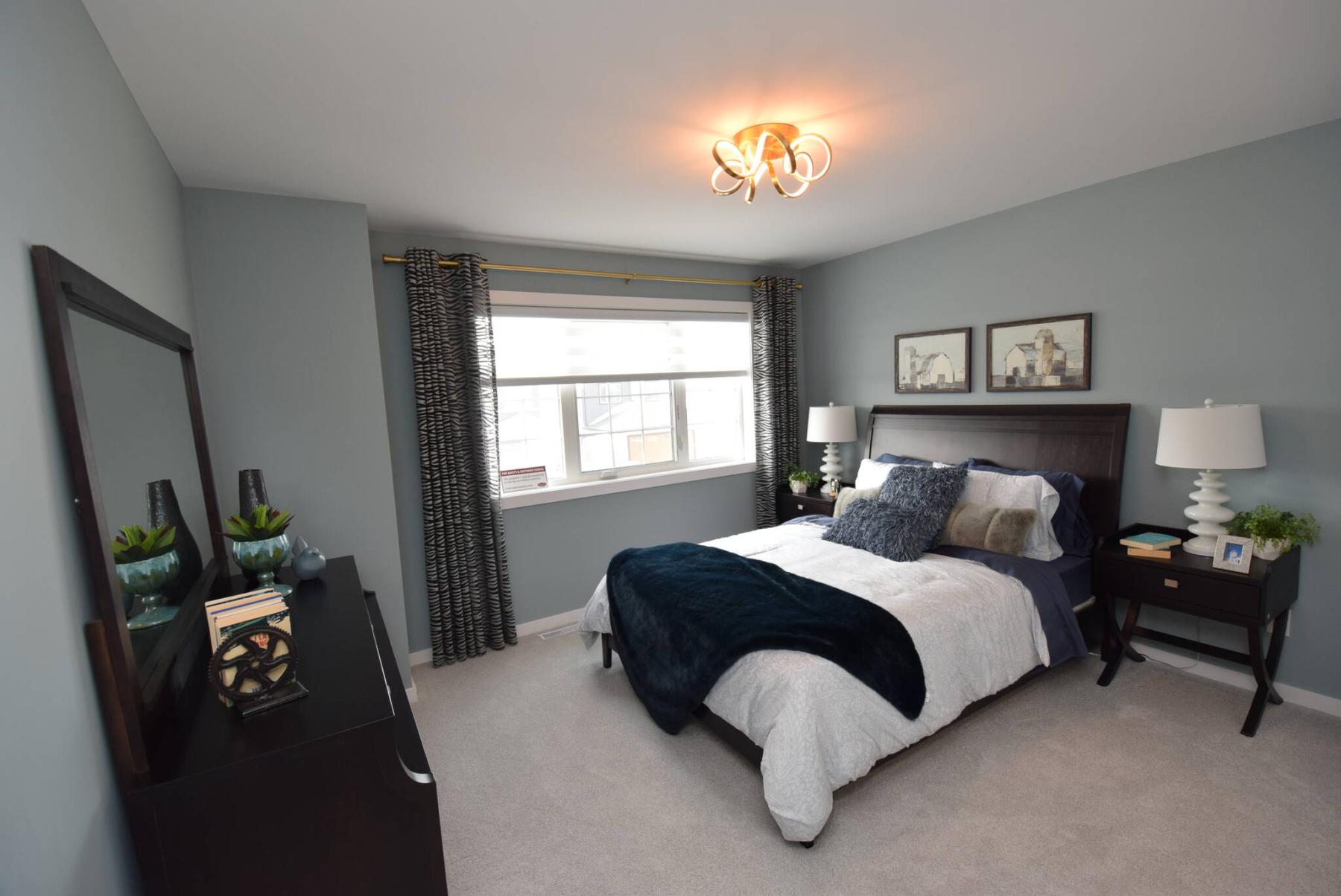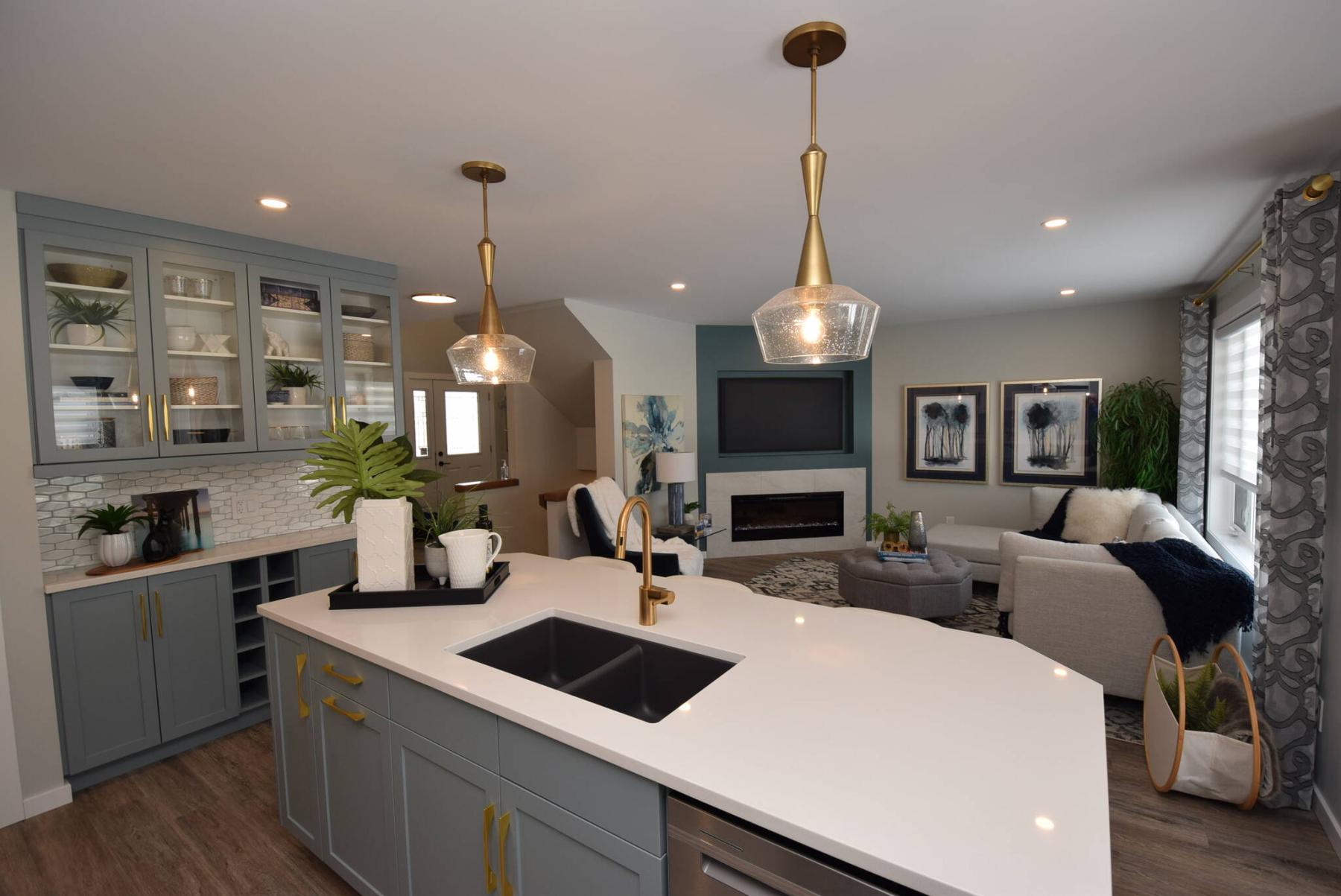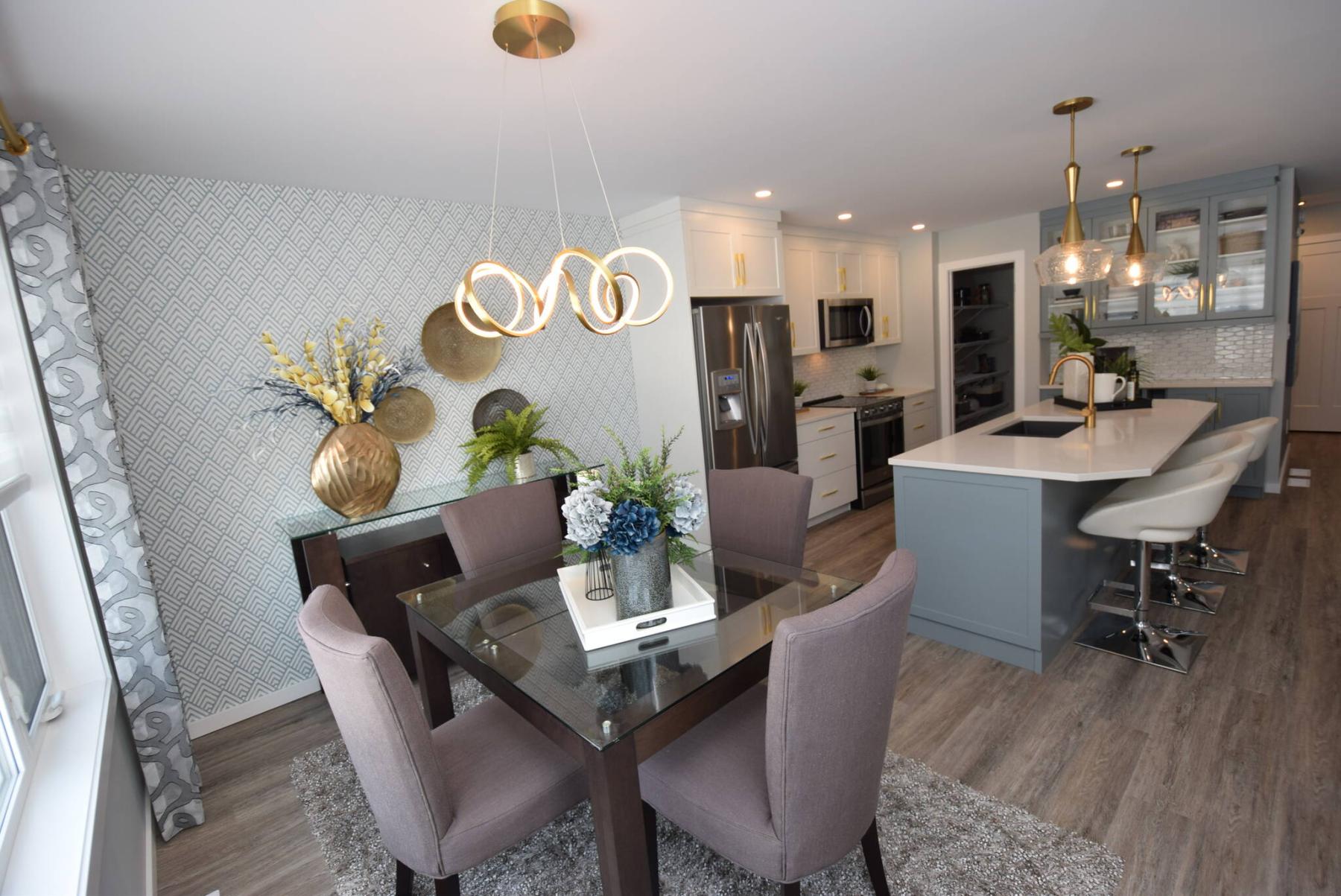 It would be no understatement to say that builders have their work cut out for them when they sit down to design a home to fit on a mid-sized lot.
With lot widths routinely coming in at well under 40 feet, there's immense pressure to make a 1,750-square-foot home feel as large inside as a 2,100-sq.-ft. home.
Kensington Homes' design team met that challenge with the design of their new 2023 Spring Parade of Homes show home at 11 Sheilagh Ball Cove in Transcona's Devonshire Park, says new home sales associate Lilita Klavins.
"This is just a wonderfully designed home," she says of the 1,738-square-foot, two-storey Hillcrest. "The floor plan is incredibly efficient. All the spaces throughout the home are generous, and the flow from space to space is fantastic. The home feels much larger than its listed square footage."
Klavins says the Hillcrest's efficient design starts in its foyer.
"It has lots of wow factor with its soaring ceiling and open access to the lower level, which creates an immediate feeling of space."
Then, there's a fabulously functional mudroom area to the right of the spacious foyer.
"If you're entering through the garage with groceries, you can take them straight into the kitchen via a walk-through pantry," she says. "It even has an automatic light, which means you don't have to fiddle with a light switch coming in with an armful of groceries."
The Hillcrest's user-friendly layout continues without missing a beat in the main living area.
Tons of natural light pours inside through huge windows behind the dining area and family room, while each space is perfectly placed, simultaneously promoting flow and a sense of separation.
Each space — kitchen, dining area and family room — is defined yet accessible.
At the same time, the finishes give the area a rich, inviting feel, says Klavins.
"The quality of finishes is out of this world. With its taupes and browns and texture, the vinyl plank flooring has a real warmth to it. A blue/grey finish on the island and cabinets in the kitchen adds to that warmth along with a gorgeous white-grey tile backsplash. White cabinets with satin gold handles and stainless appliances complete the modern, yet warm look."
The other two spaces in the great room are quite special too, she adds.
"I love the dining area. Beautifully defined by a textured wallpaper feature wall, it's a perfect distance from the kitchen, and can seat four to eight people. In the family room, the angled electric fireplace is a neat feature. It serves as a focal point and sets the stage for the placement of furniture. It's large enough to be comfortable and cozy enough to promote intimacy."
Much like its main floor, the Hillcrest's second floor is bright, well-laid-out and beautifully finished.
Consisting of five spaces — two secondary bedrooms, a four-piece bath, big laundry closet (with auto light and floor drain) and primary bedroom — its design is conducive to helping active families create order out of disorder on frenetic weekday mornings.
"Both secondary bedrooms, which are a very good size, are located to the left of the upper-level staircase along with the main bath and laundry closet," Klavins notes. "The primary bedroom was placed on either side of the stairs at the end of its own eight-foot-long hallway."
As spacious as it is private, the primary bedroom rates as a very pleasant surprise.
"It's bright, with a huge window on its rear wall that lets in loads of natural light," she says. "But more than that, it's delightfully spacious with lots of room to place furniture, plus a huge walk-in closet with a window. And the ensuite is a nice surprise. It's deceptively large with an oversized vanity with quartz countertop and dual sinks, and a well-placed walk-in shower."
In short, the ultra-livable Hillcrest is an inspired design that's at once creative yet classy, sensible yet stylish.
"It gets all the little details just right," Klavins says. "All the available space is used exceptionally well, flow throughout the home is fabulous and you never ever feel like space is lacking anywhere. The quality of the finishes is also top drawer, too. As soon as you come inside, the home's functional, inviting feel makes you feel right at home."
lewys@mymts.net