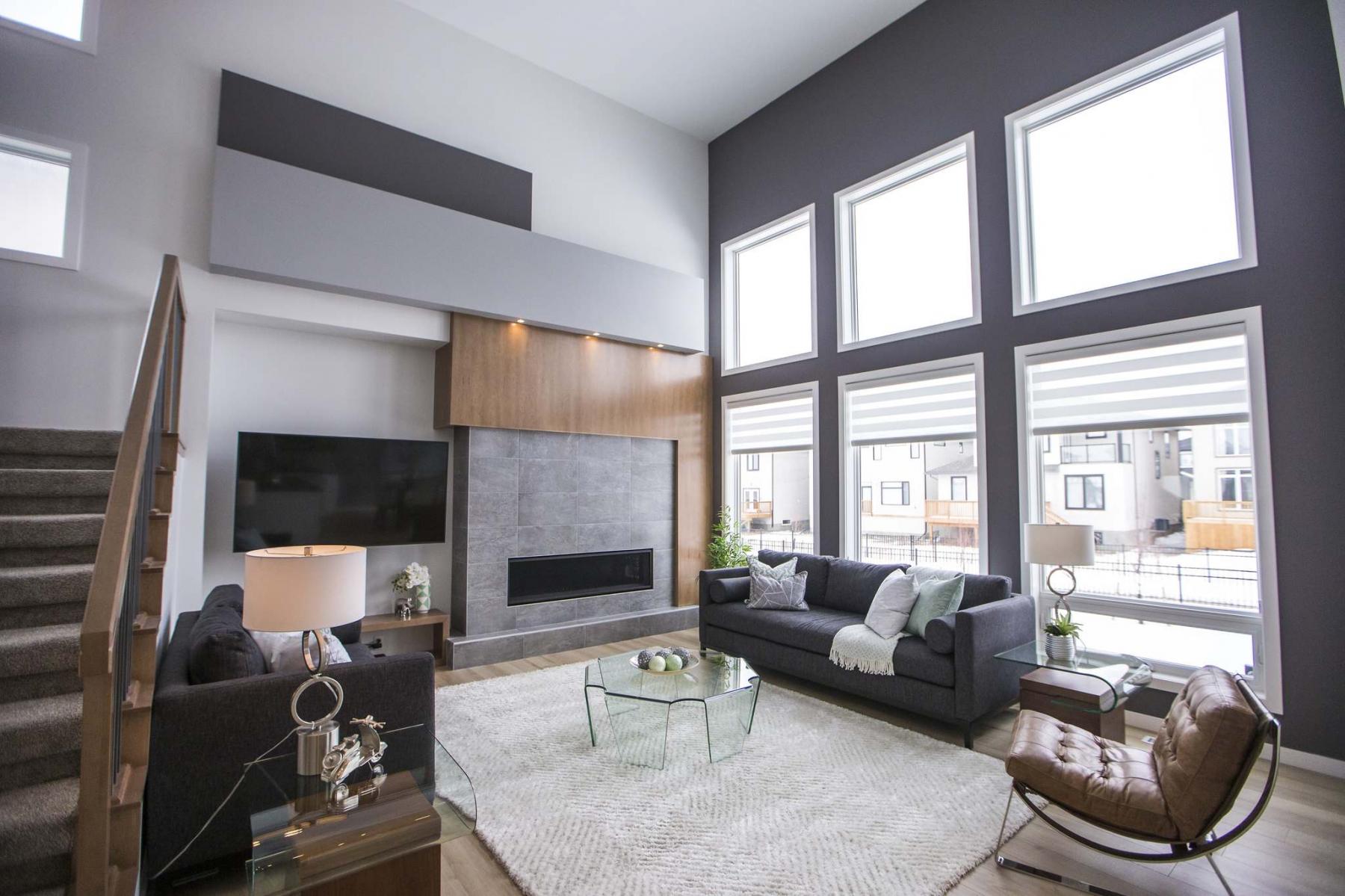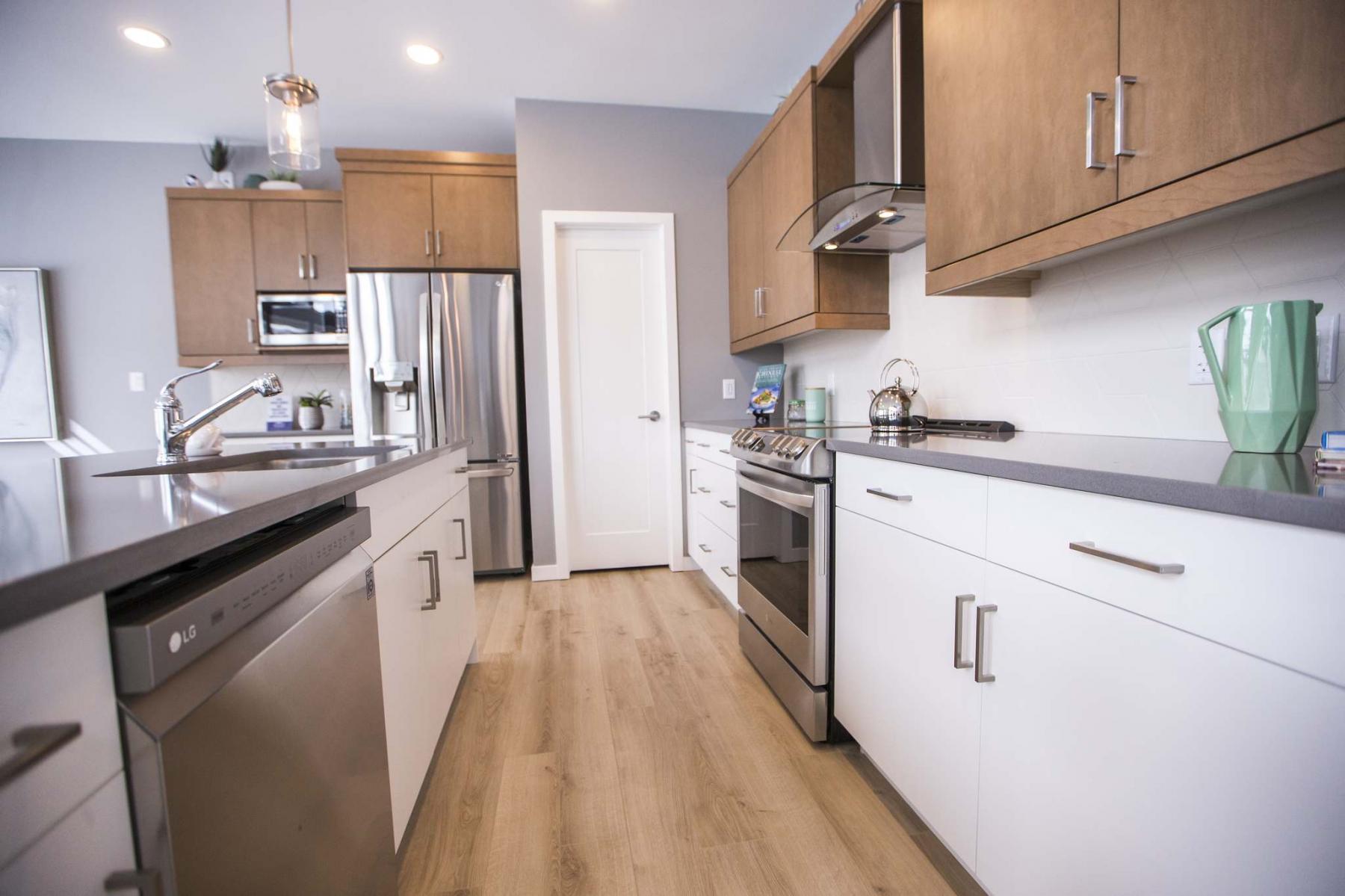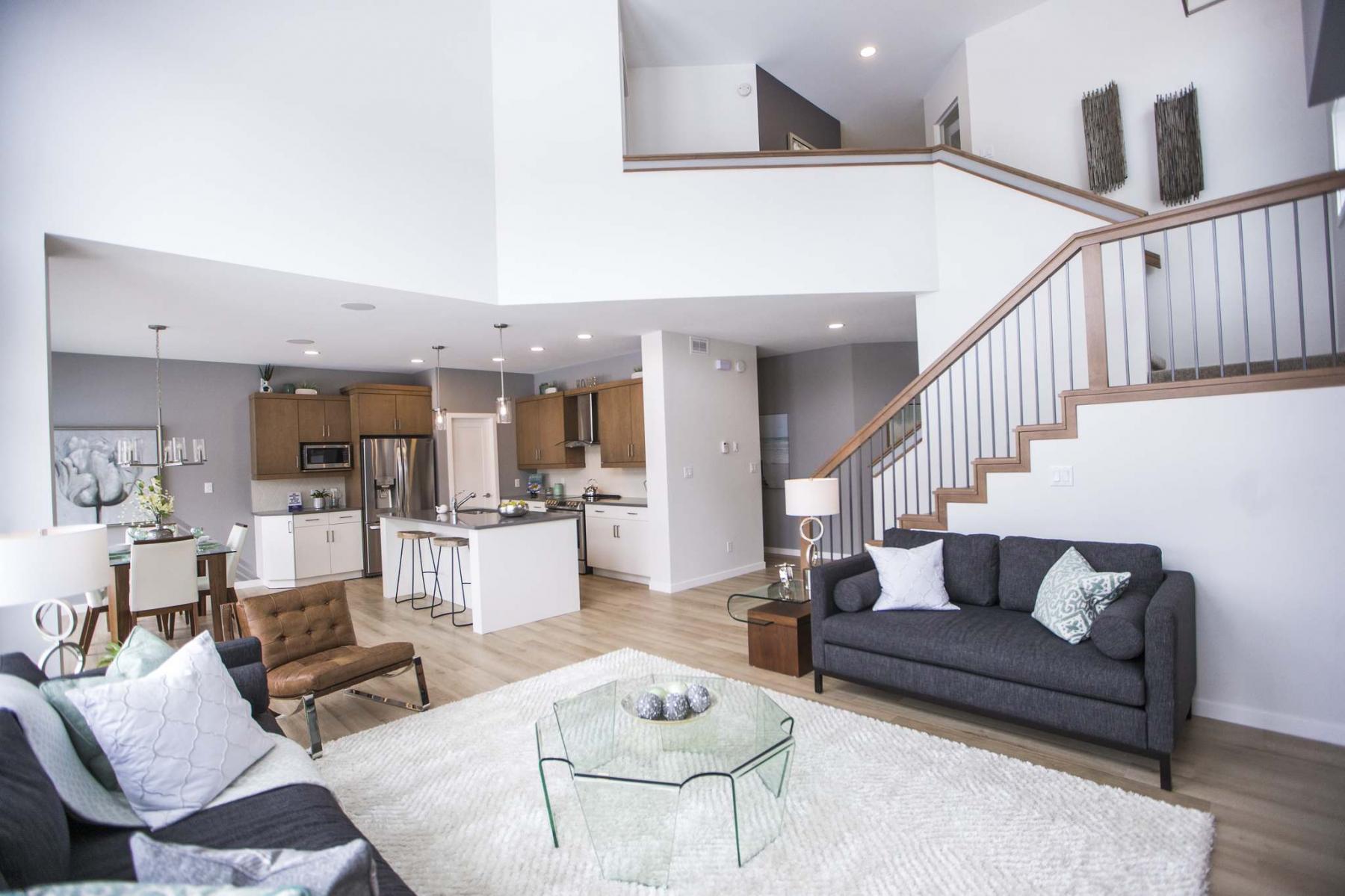 It might be said that the difference between a good and great new home design lies in the ability of a builder to listen to constructive criticism about a home's strengths and weaknesses.
Dave Mick, new homes sales consultant for 371 Willow Creek Rd., says Randall Homes' design team listened carefully to the feedback they received on a previous show home, the Westcott I.
"Our design team got feedback from customers and took it to heart," says Mick. "Many of them said the Westcott I would have benefited from a mudroom, so they added one when they designed the new version of the home."
The product of that feedback is the Westcott II, a 1,998 sq. ft., two-storey design that Randall Homes is showcasing in Bridgwater Trails during the 2020 Spring Parade of Homes.
As any builder will tell you, revising a floor plan isn't a simple task. Consequently, adding the mudroom was easier said than done.
That's because revisions to any plan must be carried out in a prudent manner. If a space isn't spotted perfectly, a well-balanced floor plan can become unbalanced, sacrificing livability.
In this case, the revision was made in seamless fashion.
"Randall's design team found a perfect spot for the mudroom, placing it down a short hallway to the right between the foyer and great room. It fit perfectly, adding a closet and area where you can take off your coat and shoes off the garage. It's a feature that people have really appreciated."
From there, a wide hallway leads into a spectacular, light-filled great room that's comprised of three spaces: a large, country-style kitchen to the immediate right, bright, expandable dining room to the rear of the kitchen and a sensational family room to the left.
"It's strong focal point with its high ceiling, floor-to-ceiling windows, and ribbon fireplace set in grey tile that's bordered by rich wood trim above and to the side," Mick says.
"People always comment about it when they walk in — it's a very dramatic space."
Meanwhile, the neighbouring kitchen and dining room — which are set beneath a nine-foot ceiling — possess their own unique set of attributes, he adds.
"The kitchen is a great space for entertaining with its generous island with its extra seating and eating area that has the space that allows you to extend a table from six to 10 if you need more seating for guests. The finishes in the kitchen — particularly the grey quartz countertops and two-tone cabinets — are gorgeous, and all the windows on the rear wall let in tons of natural light."
A striking, wide staircase bordered by cinnamon-stained railing with satin grey spindles — an extra window was added on the wall behind it to allow even more natural light to flow into the great room — then provides seamless access to the Westcott II's upper level.
Somehow, Randall's design team managed to fit in four bedrooms, a full bath and laundry room. Flow is excellent, and each of the six spaces is a good size.
"The layout is tremendous," says Mick, noting that the second floor could also be configured as three bedrooms plus loft.
"The master suite was placed down its own hallway to the left, while the other three bedrooms were placed away from it on the other side. The laundry room's angled wall opens up space to fold laundry, and the spacious main bath offers a deep soaker tub."
Perhaps the most impressive aspect of the Westcott II's second floor is how big each bedroom is.
Two secondary bedrooms measure in at 10 feet by 12 feet, while the third is impressively large at 10 feet by 13.5 feet.
That left room for a perfectly-proportioned, ultra-private master suite that checks in at a spacious yet cozy 14 feet by 13.3 feet.
"It's comes with a warm grey feature wall behind the bed, light grey walls and three windows that let in lots of natural light," he says.
"There's a long, deep ensuite with five-foot shower, white vanity with grey quartz countertop with dual sinks and a cool vinyl floor with a tri-colour octagonal pattern. A big, angled walk-in closet provides plenty of storage space for your wardrobe."
Mick says the Westcott II's elegant, efficient design places it a notch or two above other family homes.
"The most prominent comment about the home so far has been that it feels much bigger than it is. I think that trend will continue during the Parade, as the design team at Randall Homes was very conscious of not wasting space. It's a beautiful, intelligently designed home that has everything an active family needs."
lewys@mymts.net
Builder: Randall Homes
Address: 371 Willow Creek Rd., Bridgwater Trails
Style: two-storey
Model: Westcott II
Size: 1998 sq. ft.
Bedrooms: four
Bathrooms: 2.5
Price: $629,900 (Includes standard features, lot, impact fee & GST)
Contact: Dave Mick, new homes sales consultant, 204-218-7373