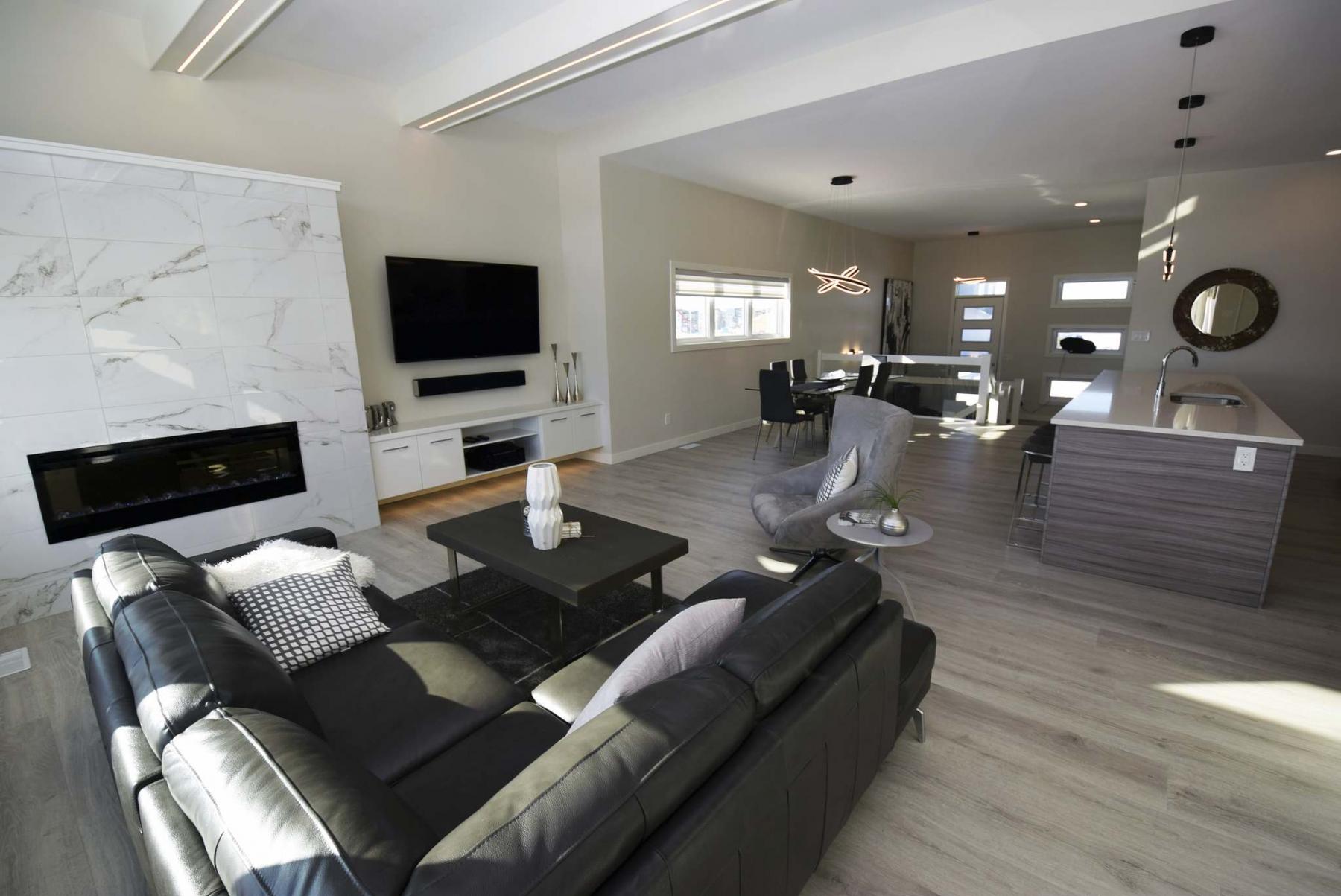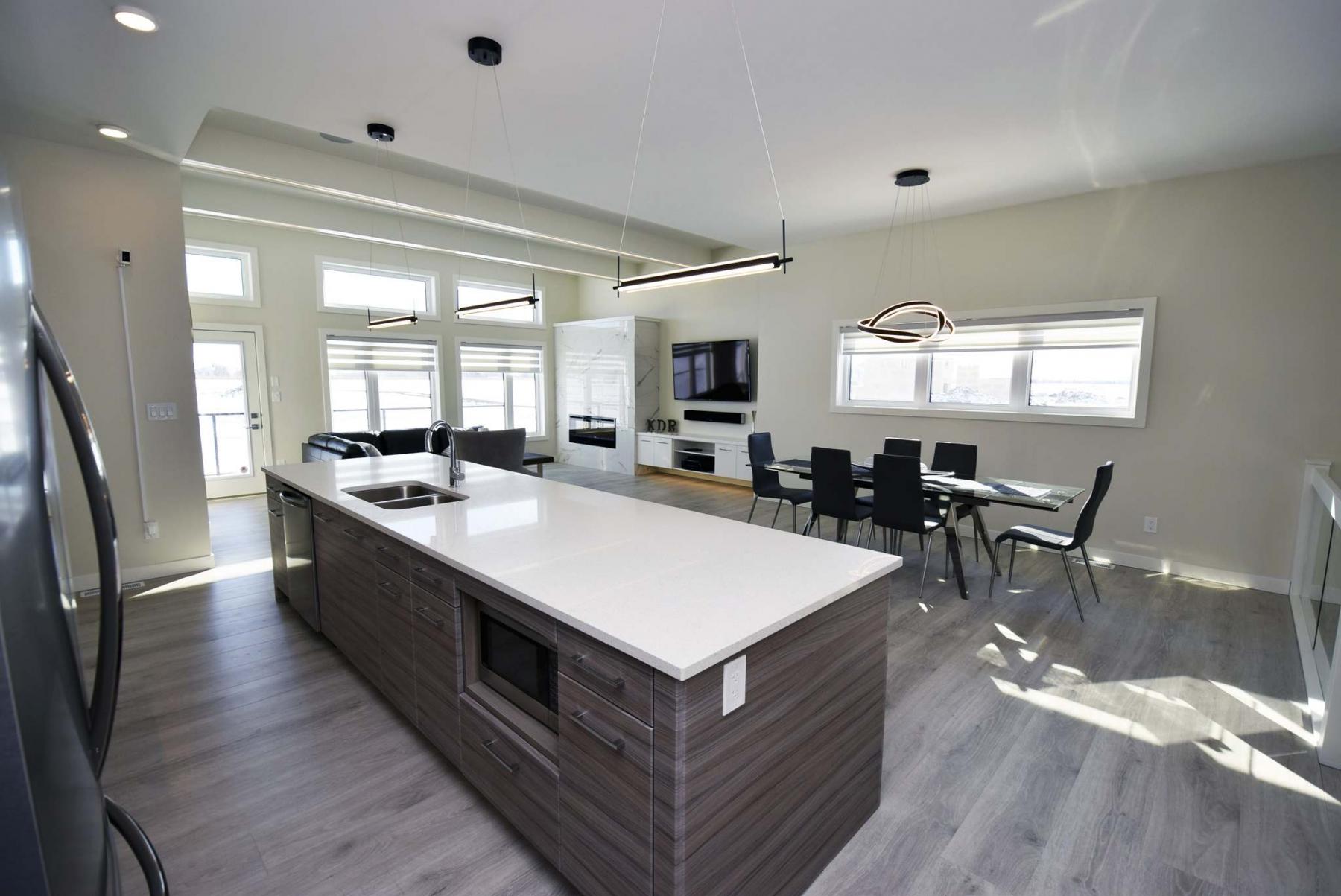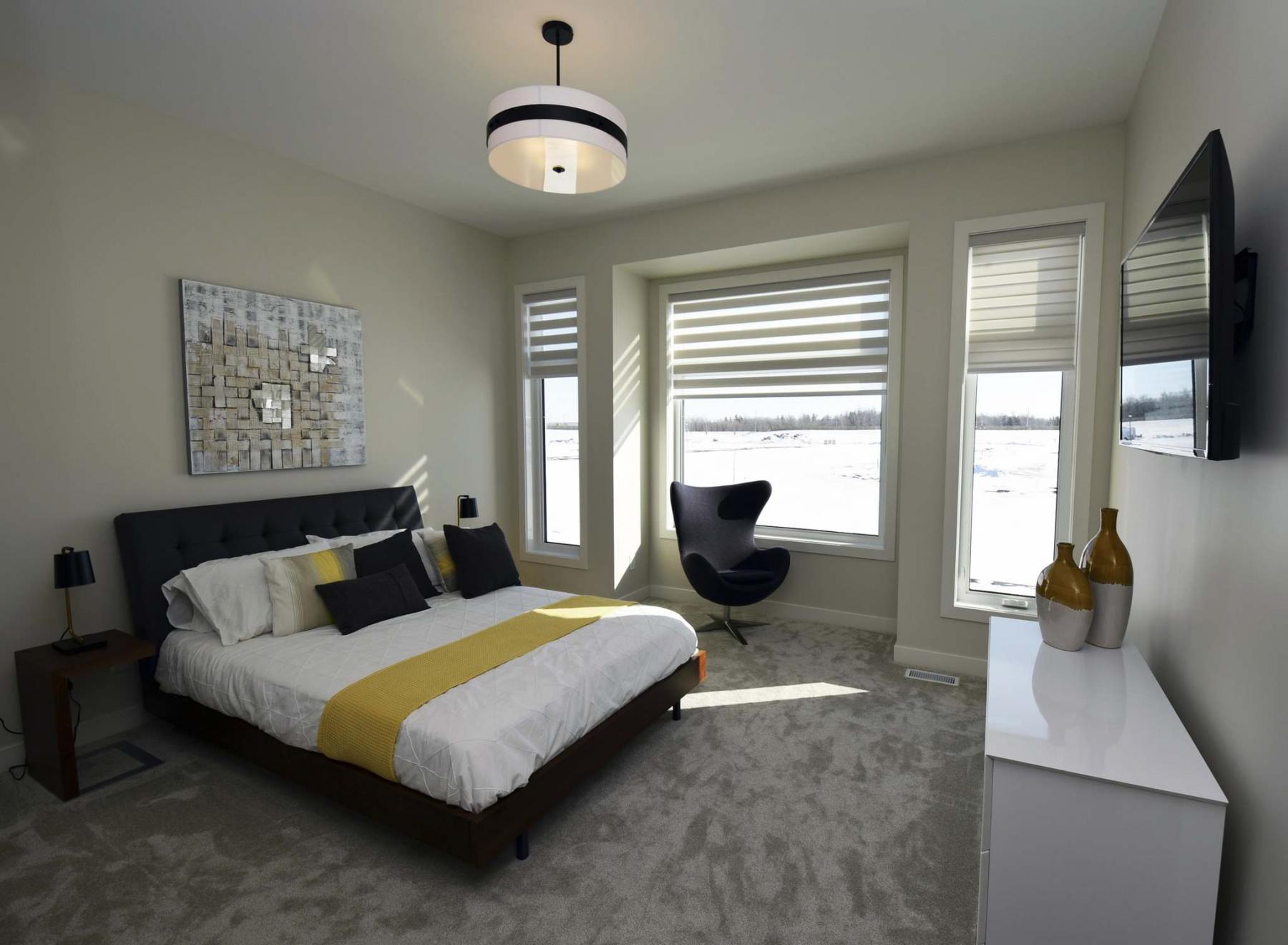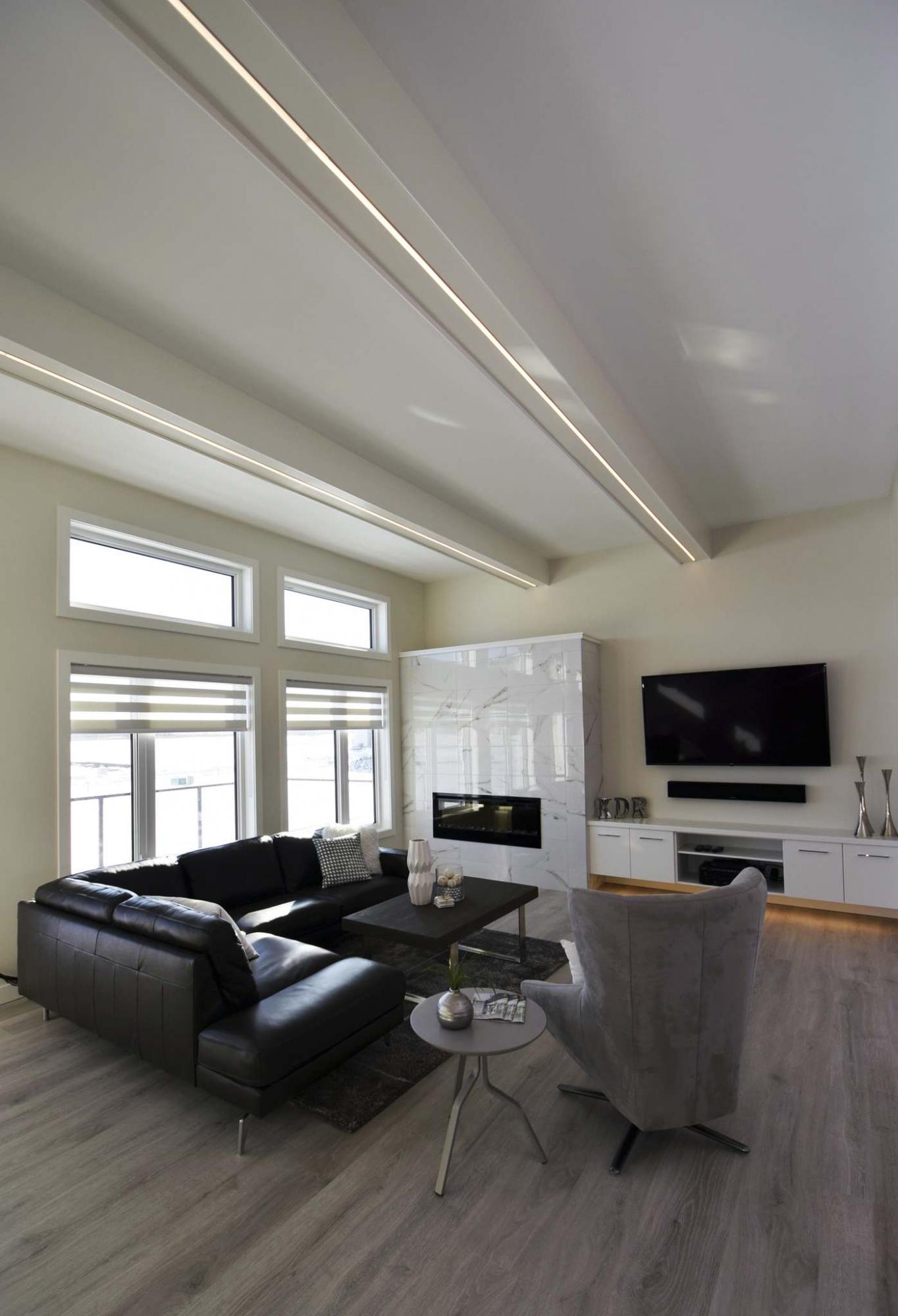 Style is pretty much always subjective — especially when it comes to new home designs.
That being the case, a design that a home builder may think is glamourous may seem gaudy to a prospective home buyer.
Which is why it's always better to err on the side of simplicity, says Diego Vassallo of KDR Homes.
"When we designed this home, we kept things simple," he says of his company's 2020 Spring Parade of Homes entry in Sage Creek, a striking 1,768 sq. ft. bungalow found at 62 Tanager Trail. "Naturally, you want to impress people, but you don't want to go over-the-top. In my mind, less is more."
As show homes go, 62 Tanager is the epitome of simple style: clean lines, high ceilings, well-placed windows — and simple yet sophisticated finishes.
Every design detail from big to small blends together to create a stylish yet livable home, says the sales representative for the sleek bungalow, Marla Klassen of RE/MAX Professionals.
"I really like KDR's attention to detail in this home — a lot of thought was put into its design," she says. "The great room is a wonderful space. It's open, bright and beautifully-finished with several subtle design features that add style and function."
A pair of features in the wide-open area — a 10-foot ceiling and glassified rear wall — have made a big impression on Parade-goers.
"People love it because of the sense of volume the high ceiling creates," says Klassen, adding that eight-foot solid doorways add to that voluminous feel . "It combines with floor-to-ceiling windows on the family room's rear wall and large, well-placed windows on the side walls to allow lots of natural light to flow into the great room."
She adds that another subtle — not to mention cool — design feature has also garnered rave reviews.
"The inset LED lighting strips in the beams on the ceiling above the family room has also caught the attention of visitors. It's simple yet effective, providing a light source while adding style."
Not to be overlooked is the fact that the bungalow is nearly 1,800 sq. ft. in size. That generous square footage allowed KDR's design team to accomplish two things: place three accessible yet well-defined spaces within the free-flowing area and make the great room exceedingly entertainment-friendly.
"You can really see yourself entertaining in here," Klassen says. "The kitchen, with its 12.8-foot quartz island, can seat six, while the dining area across the way - it's defined by a mod LED chandelier and big window on its side wall — can accommodate anywhere from six to 12 guests."
The spacious, light-filled family room to the rear then caps the richly-finished great room off in functional style.
"Again, the attention to detail is incredible. A ribbon fireplace set in a marble-style porcelain tile surround next to a simple entertainment unit serves as its focal point, while a patio door with transom window above leads out to a huge deck with composite flooring that extends your entertaining space in the summer."
Meanwhile, an ingenious split bedroom design optimizes privacy.
Instead of placing the master suite and secondary bedrooms on opposite sides of the home, KDR's design team cleverly placed them on either side of the kitchen. The master suite was placed at the rear of the home, while the secondary bedrooms (plus four-piece bath and handy pantry) were set down a recessed wing between the foyer and great room.
"The master suite is phenomenal," says KDR Homes' founder and chief designer, Diego Vassallo. "It comes with a sleek, lavish ensuite with huge window that has a hotel feel. The soaker tub is set in marble-style tile, there's a walk-in shower with built-in bench, separate dual vanities and a big walk-in closet."
Then, there's the unobtrusive bedroom wing.
"Both bedrooms are a good size at about 10 feet by 11 feet," he says. "The bathroom is gorgeous with its 10-foot ceiling, all its tile and deep tub, and the pantry is in a great spot just steps from the kitchen."
Add in a huge basement that offers over 1,500 sq. ft. of space to develop, and there's over 3,200 sq. ft. of stunning yet sensible living space for a family or empty nest couple to enjoy, says Vassallo.
"I think this home brings bright, spacious living and modern design details together in a simple yet elegant way," he says. "So far, the response to the home has been very good. People really seem to appreciate the effort we made to design a home that's as much about function as it is style."
lewys@mymts.net
Builder: KDR Homes
Address: 62 Tanager Trail, Sage Creek
Style: bungalow
Size: 1,768 sq. ft.
Bedrooms: three
Bathrooms: two
Price: $642,000 (Includes lot, appliances & GST)
Contact: Marla Klassen, RE/MAX Professionals, 204-998-4321