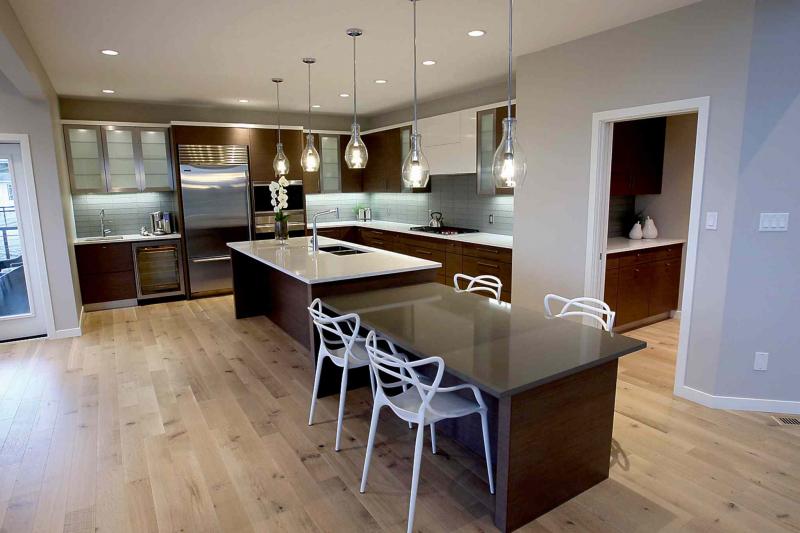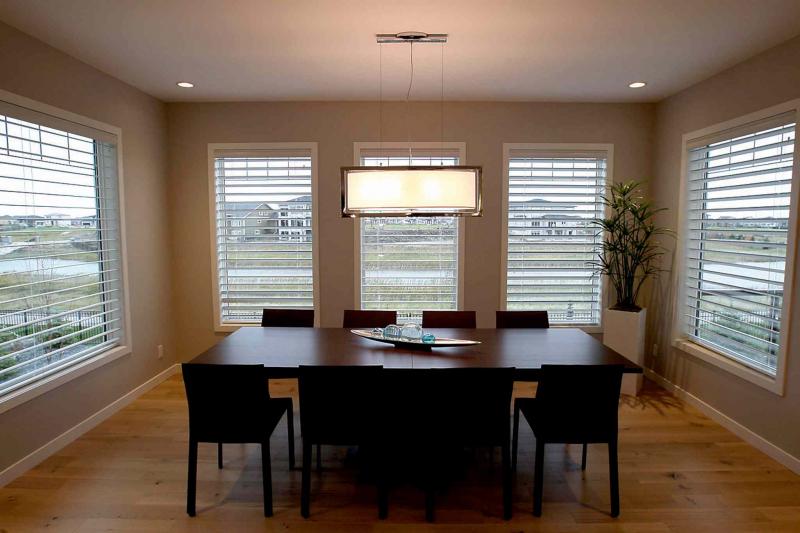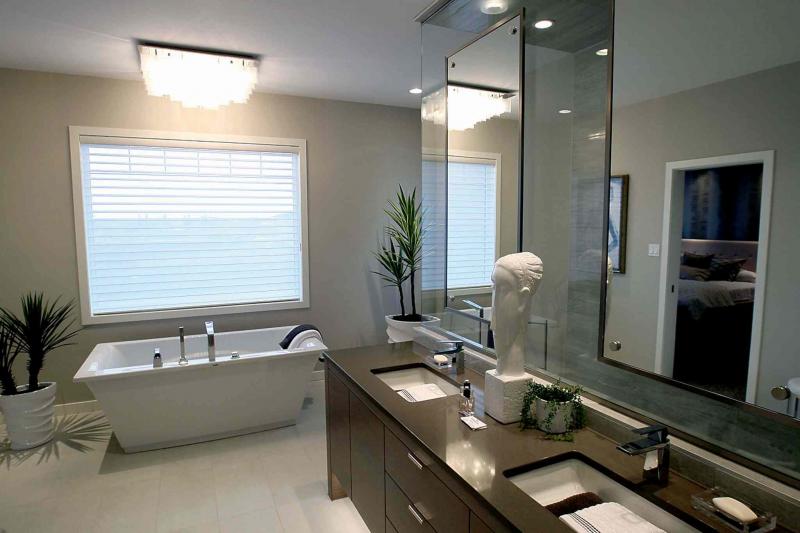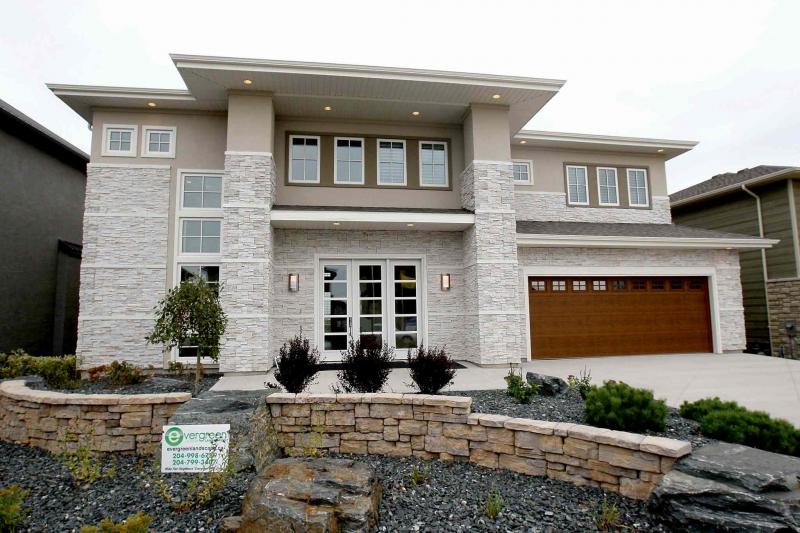 There tends to be two types of show homes.
The first simply overwhelms you with a quick burst of in-your-face wow factor. The second, by contrast, is more subtle in its spectacularity. The moment you walk in, you're aware of the wow factor, but it doesn't fizzle out. Rather, the various design features just get better and better as you tour the home.
That's the case with Huntington Homes' latest show home at 130 Lake Bend Road in Bridgwater Lakes. After walking through the 2,000-square-foot, two-storey design, you think everything in the home is exactly where it should be.
"Pretty much everyone who's gone through the home has said, 'don't change a thing,' " said Huntington Homes' frontman Rob Swan. "That's not surprising. This home is a product of consumer feedback. We plugged in many of the suggestions that people have given us over the last few years."
Those suggestions led to a well-balanced design that's lavish, yet livable.
"Basically, that was our goal with the design," said Swan. "At the end of the day, a home has to be livable. Its design has to be balanced so it delivers the function -- and style -- you need to make it work for you on a day-in, day-out basis."
The home's practical design is evident the moment you step into an extra-wide, tiled foyer, which has a 5.5-metre ceiling.
Your eyes are drawn to an oak staircase with open risers that angles toward the home's second level in brisk, linear style between tempered glass borders framed by white railing. At the same time, the ceiling continues on the other side of the glass partitions, with an intriguing space set beneath it.
"It's a first for us -- an open-concept office space placed by a collection of windows beneath a high ceiling that's highlighted by six oak beams above," said Swan. "It's not only a great space for an office, but its open design allows all kinds of light to flow in from all the windows."
Take the remainder of the stairs up to the second level, and you come upon another unique feature.
"This landing is a cool feature. It's like a lookout or balcony that you can see both the foyer and great room from," he said. "The view is amazing -- the wetlands through the family room's window and the great room."
The theme upstairs is livability and understated luxury. The livability is delivered in the form of two oversized kids' bedrooms, one with a walk-in closet that's as big as many master suites.
Then there's the master suite, which is down a 2.5-metre hallway in a world of its own.
"The concept behind the master bedroom was simple -- to create a space that made you feel like you were going to the spa for the weekend, only you get to use it every day," said Swan. "The wetland view is spectacular, and you've got a big flat-panel TV and electric ribbon-style fireplace on the wall opposite to enjoy. Close the door, and it's like being in your own private spa."
On the other side of that wall is an expansive ensuite with stand-alone bubble-jet tub, tempered glass/tile shower (with rain shower head), heated tile floor and floating oak vanity with dual sinks.
"It's got all the space and amenities you need to relax in style, and privacy," he said.
Meanwhile, the great room is a study in style and ergonomics. Each area is exceptionally spacious and bright.
The family room, with its soaring ceiling, six floor-to-ceiling windows and tile entertainment unit (with ribbon-style fireplace and niche for 70-inch flat panel TV) is notable for its wetland view, space and modern finishes. Next door, the semi-formal dining area next to the kitchen is essentially a sunroom with five windows (plus balcony door) surrounding with space to easily hold a table for 10.
Last but not least is the kitchen, whose hub is a 2.7-metre white/light taupe island with seating for three to four. It's a space that features function first, yet style hasn't been ignored, said Swan.
"Consumer feedback prompted us to make the dining area larger. It's bigger than most formal dining rooms. We also put in a built-in a (taupe) quartz table for seven next to the island, then added on a walk-through butler's pantry off the kitchen so that you can bring in groceries directly from the garage and also use it as a preparation area while entertaining. Striated oak cabinets, a combination of light and dark granite and quartz countertops and a taupe glass tile backsplash finish off the kitchen perfectly."
Another 1,522 sq. ft. of livable space awaits in the walk-out lower level, an open-concept area comprising a games area, media room, sunroom/sitting area (surrounded by six windows and door that leads to a covered patio) plus a three-piece bath and exercise room.
"Like the rest of the home, it's spacious, bright (due to all the glass) and very livable," he said. "Of course, you have space, spectacular views and beautiful finishes to enjoy. Most importantly, the home is livable. You can have all the wow factor you want, but if a home isn't a pleasure to live in, it's difficult to enjoy all the style that surrounds you."
lewys@mts.net