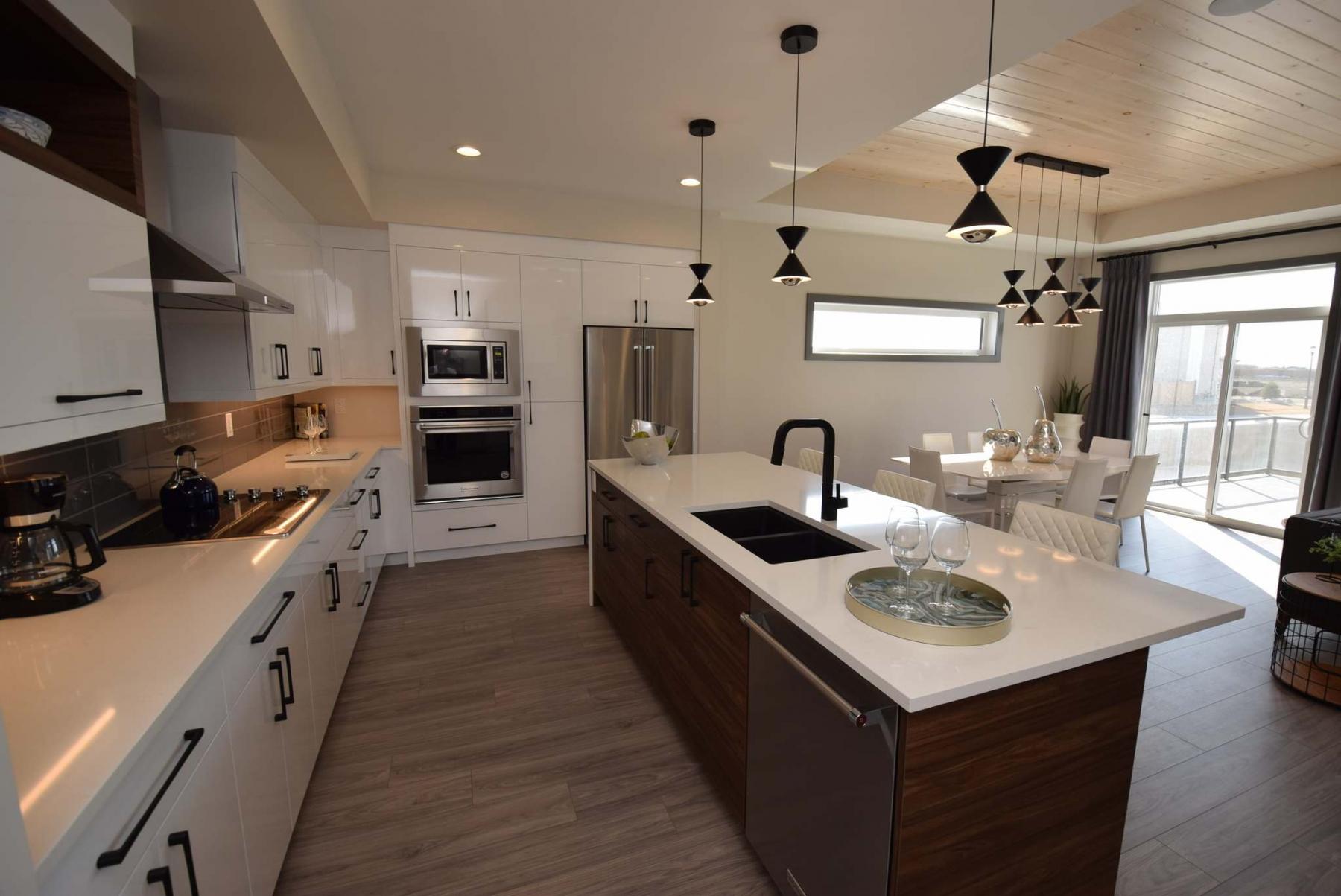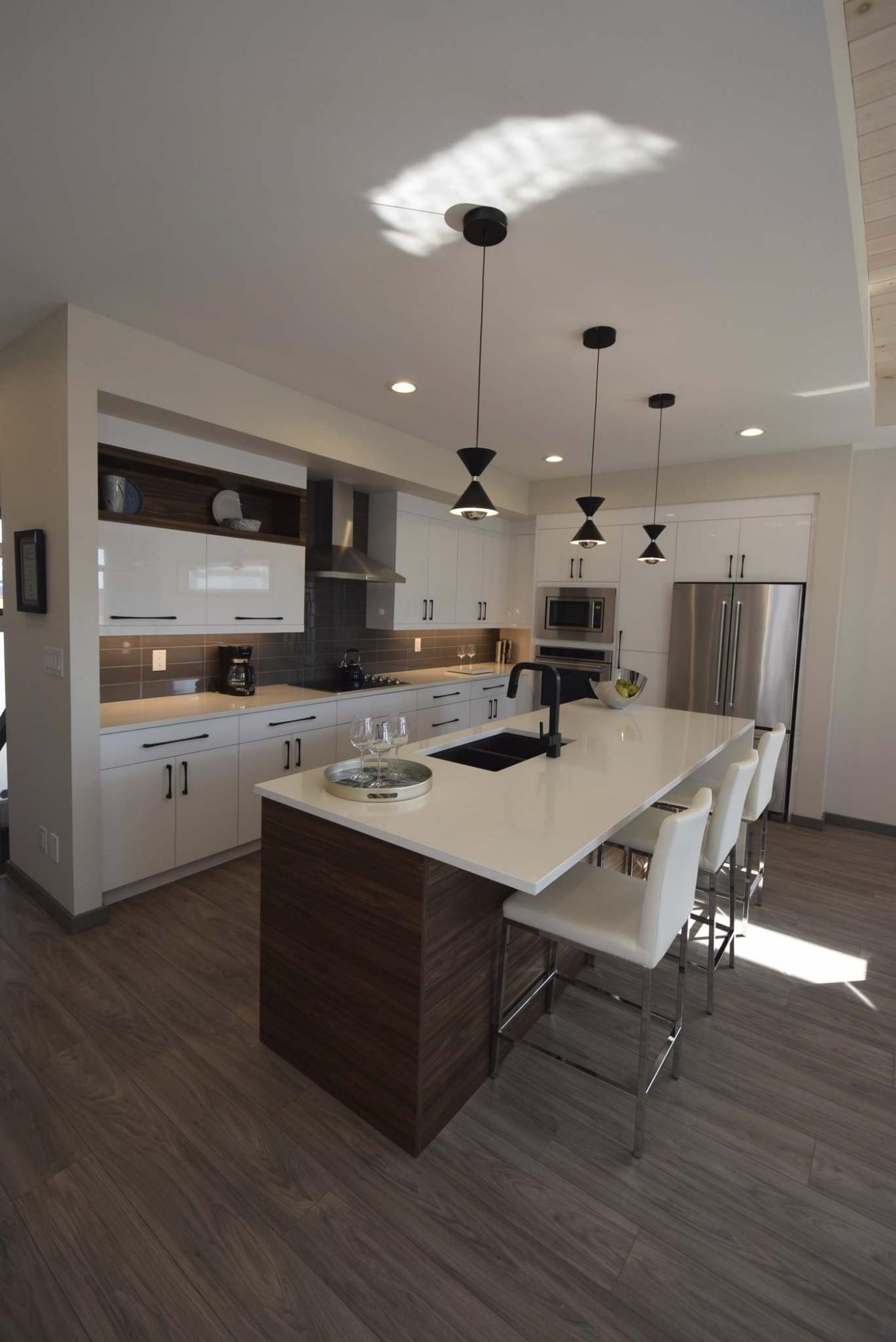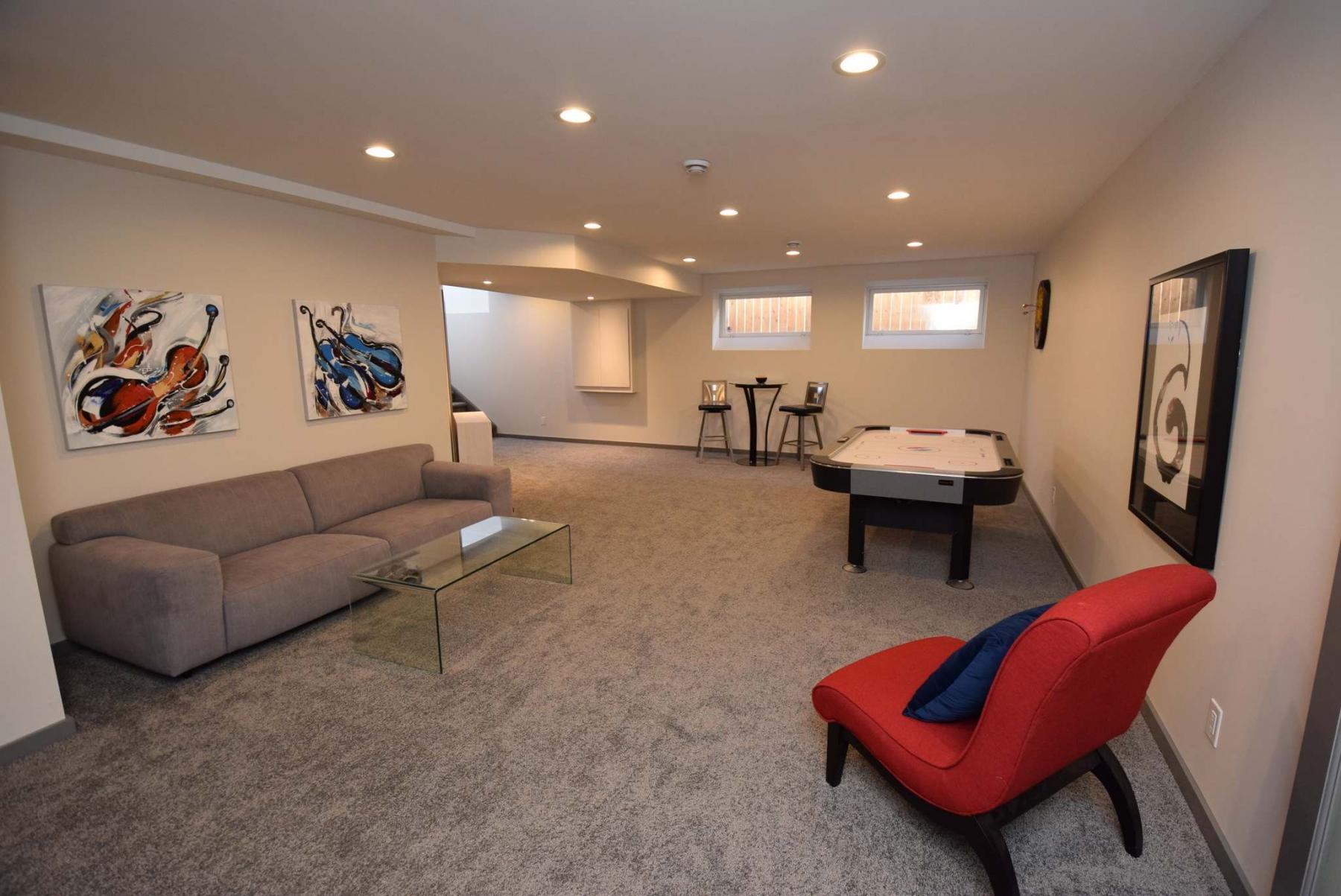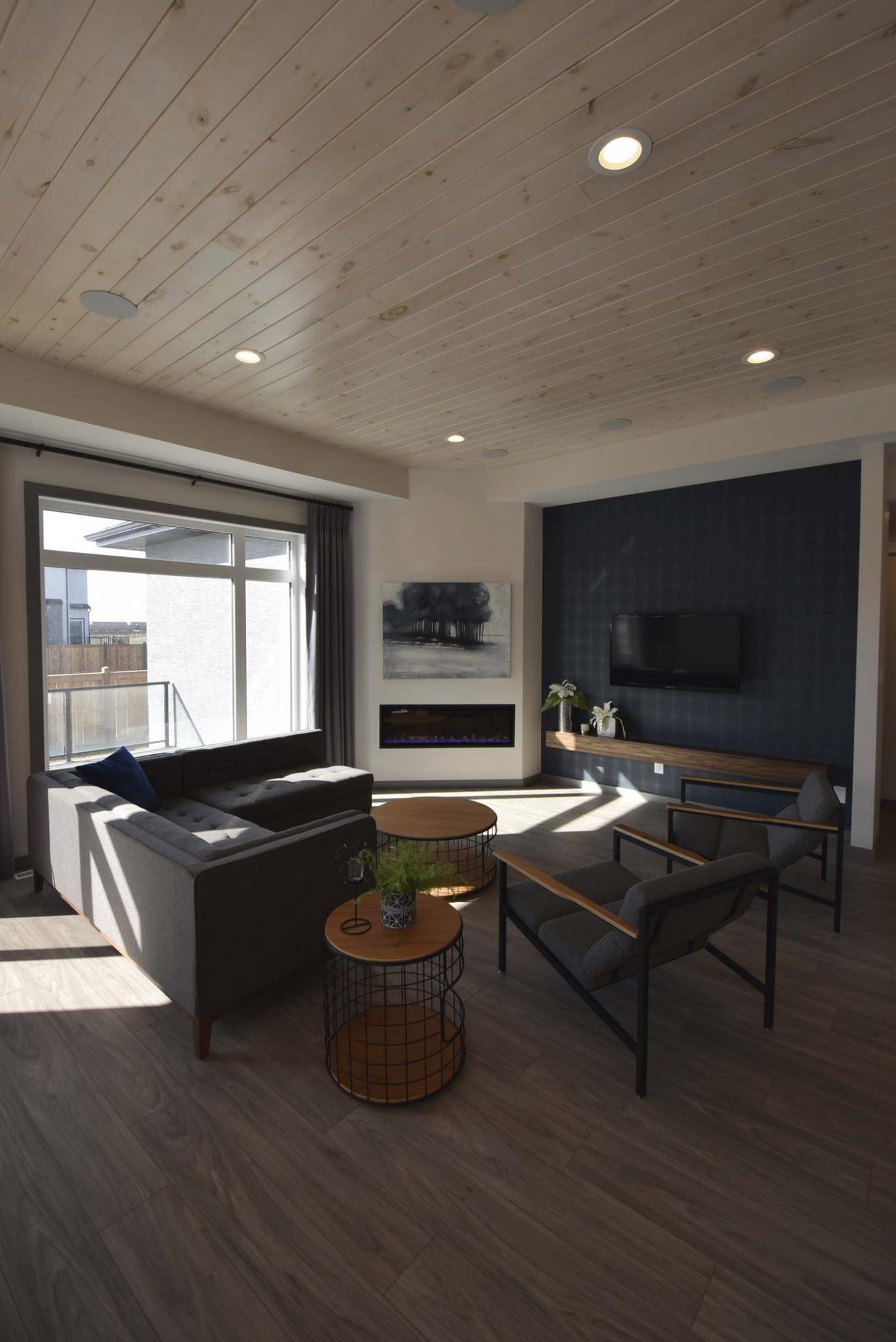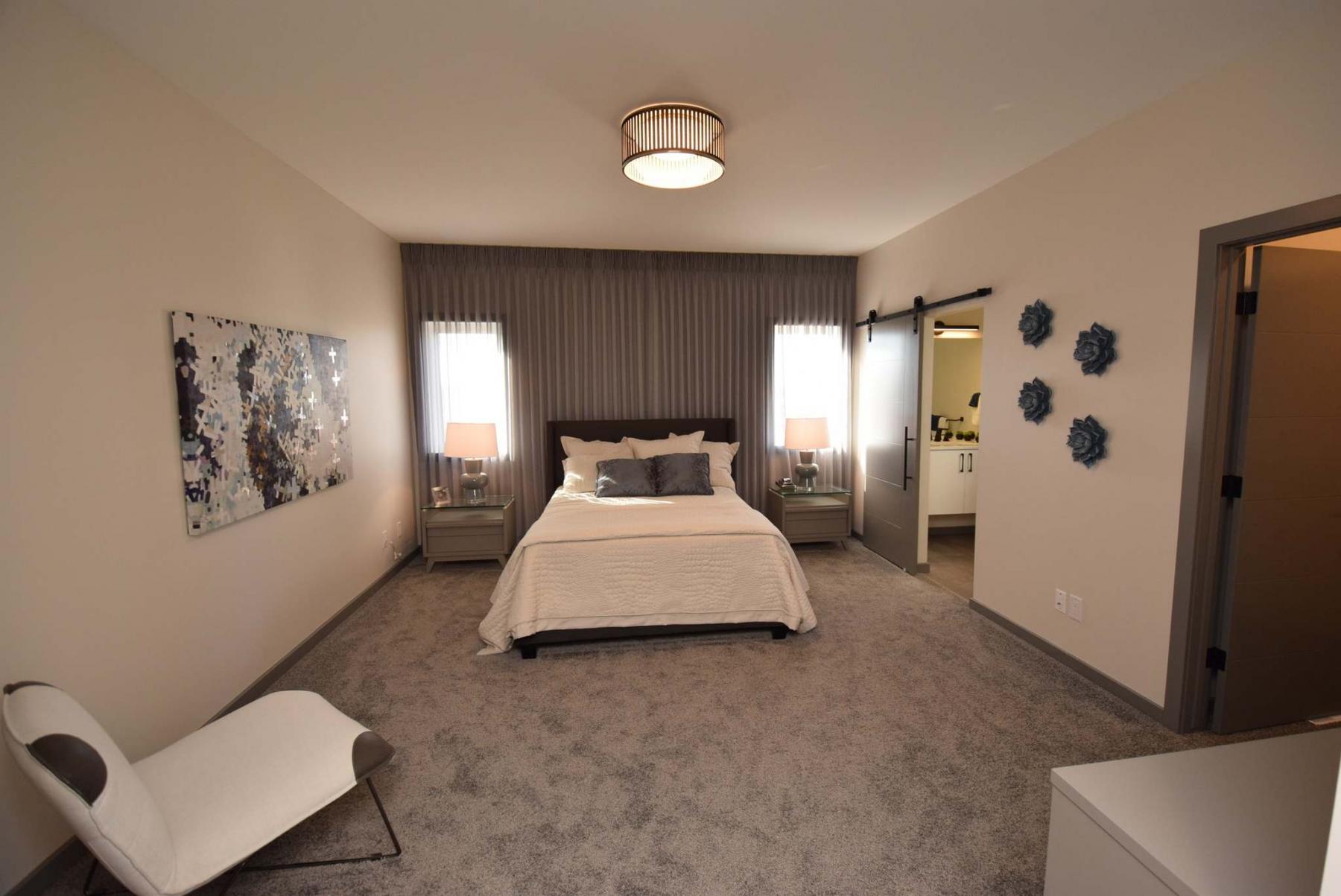 When you think about a home in its entirety, a foyer seems like a small piece of its overall design.
The reality, however, is the foyer can have a huge impact on how folks view a home. If it makes a positive first impression, they'll enthusiastically move forward to see what the rest of the home has to offer.
Marc Rondeau of RE/MAX Performance Realty, sales representative for Gino's Homes new show home at 135 Creemans Cres. in Charleswood's RidgeWood West, says thanks to a fabulous foyer the 1,570 square-foot bungalow shines the moment you step inside.
"Gino's Homes' design team did a great job with it," he says of the subtly-sunken space. "It's a large area that has plenty of room for multiple guests to come in at once, and also has two entry points — the main entrance and the door off the garage. Everyone has also loved the built-in bench and all the big windows that surround it and let in so much natural light."
He adds that the lower level staircase, which opens the foyer up further, along with a pair of huge windows next to it, leads down to a fully-finished lower level.
"Walk down to the bottom of the stairs and boom, it opens up right in front of you," says Rondeau. "You get a wide-open rec room, dedicated media room with sliding barn door to close it off with, a fourth bedroom, huge laundry room, three-piece bath and tons of storage space. It gives you about 1,300 sq. ft. of livable space."
Wind your way back upstairs and take the four steps from the foyer up on to the main level, and the sensation you get walking into the great room mirrors the one you felt downstairs.
"Again, everything just opens up beautifully in front of you. Because the layout is so smart, everything has its place, yet each space is a generous size. People really liked its openness and its natural brightness."
A rear wall that is virtually all windows lets in loads of light, while flow from space to space is seamless. Function level is off the charts and there's both modern and traditional design cues.
"In the kitchen, everyone has liked its style with the white glossy cabinets, quartz countertops, grey tile backsplash and stainless appliances," he says. "The large island, which features a woodgrain base, seats three and offers plenty of space to prepare food at. The dining area behind is huge, and can seat anywhere from six to 12 people."
Rondeau adds that he's received a lot of positive feedback about the tray ceiling that was placed over the dining room and family room, and the family room's entertainment unit.
"Pretty much everyone loved the whitewashed wooden panelling in the tray ceiling — it adds a nice touch of warmth and texture. They also really liked the corner fireplace with its micro cement finish, and the TV area next to it. It's huge, so you can put any size TV in it. And they also liked the simple turquoise/gold wallpaper feature wall behind the TV."
There's also a lot to like about the placement of the home's bedroom wing.
Situated behind the family room, it's private yet accessible.
A spacious main bath, laundry and storage closet, two huge secondary bedrooms and a palatial primary suite combine to deliver creature comforts both young families and empty nesters will appreciate.
"The two bedrooms can be used as bedrooms for the kids by families, or as a den and guest bedroom by empty nesters," he says. "If you want to have a main floor laundry, there's a hook-up for a washer/dryer in the closet. If not, it can be used for storage."
Then, there's the posh primary suite.
"It's a good-sized space that has a nice, relaxing feel to it," says Rondeau. "It offers a beautiful three-piece ensuite with walk-in shower, vinyl tile floor and glossy white vanity with quartz countertop, as well as a spacious walk-in closet with built-in storage."
With its striking, well-balanced design, there's little wonder the bungalow, which offers over 2,800 sq. ft. of total livable space with the finished lower level, possesses such broad appeal.
"It's a very popular plan, one that both young couples starting families and empty nesters have liked," he says. "Young couples like the basement for the opportunity to double the home's square footage, while empty nesters liked its versatility. It's just a phenomenal home."
lewys@mymts.net
Details
Builder: Gino's Homes
Address: 135 Creemans Cres., RidgeWood West (Charleswood)
Style: bungalow with fully-finished lower level
Size: 1,570 sq. ft.
Bedrooms: four
Bathrooms: three
Price: $619,900 (Includes lot, upgrades, finished lower level & GST)
Contact: Marc Rondeau, RE/MAX Performance Realty, 204-771-8081