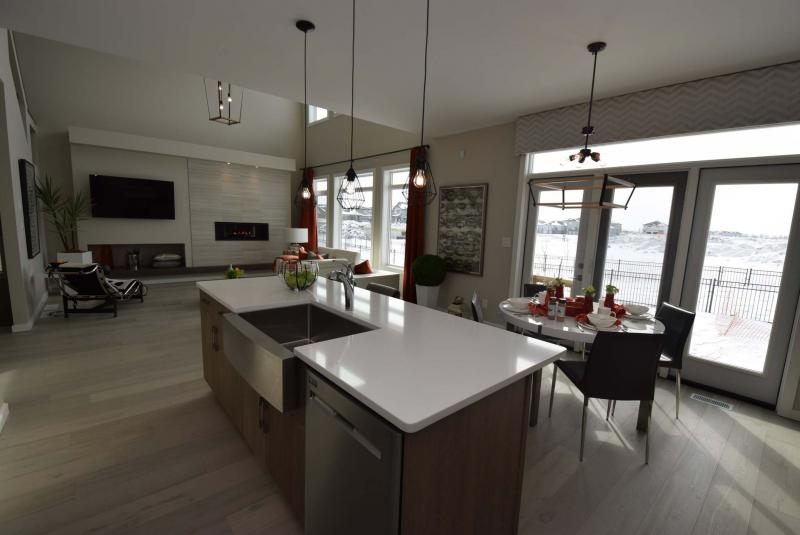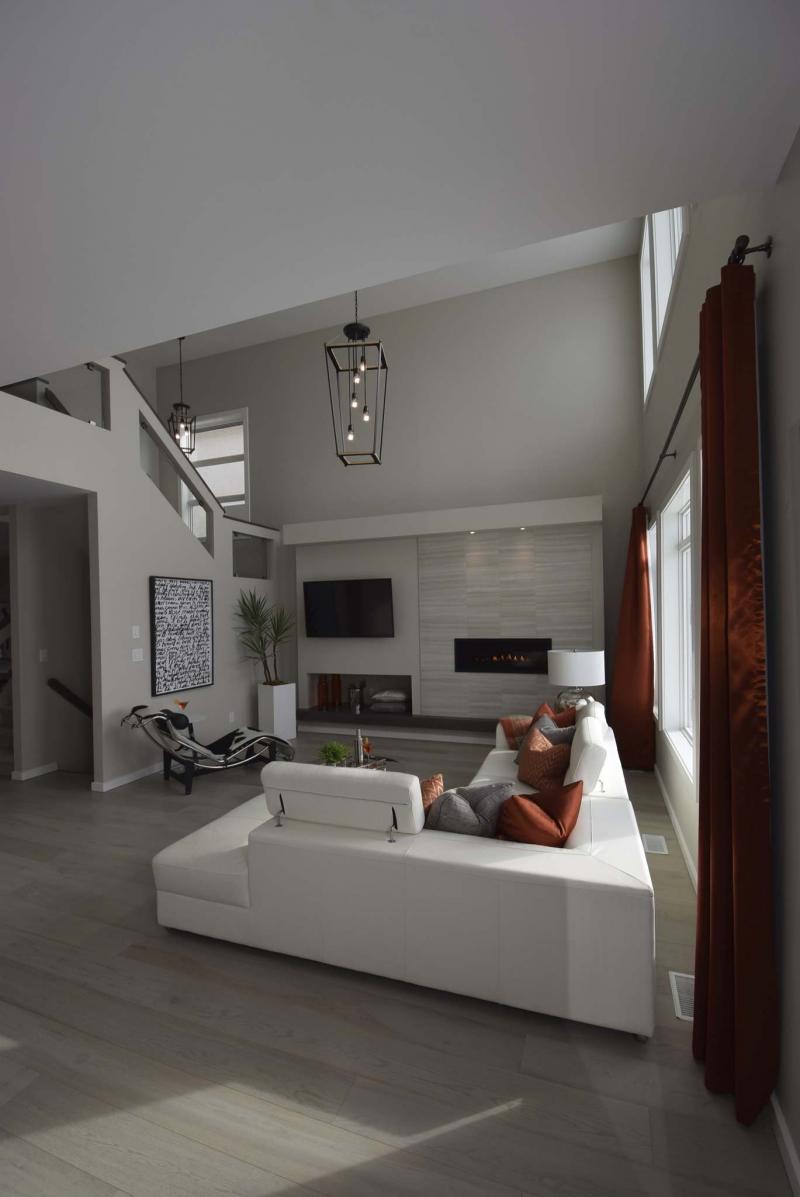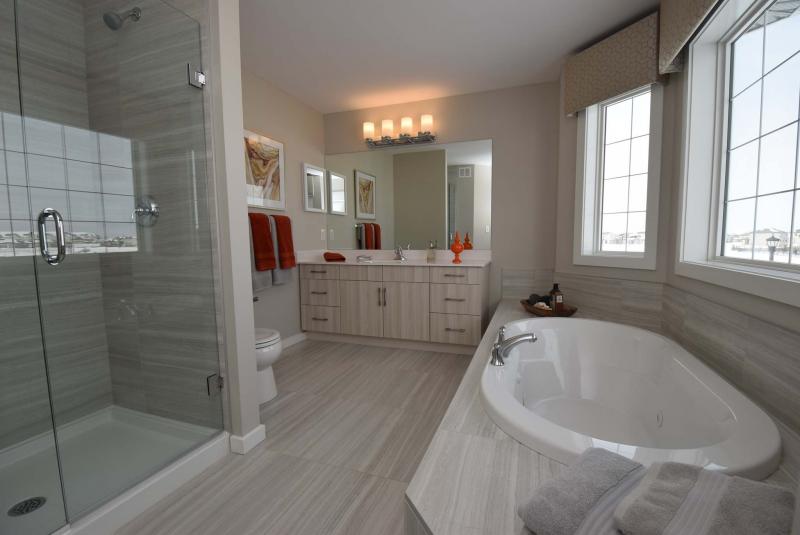 Spencer Curtis of Hilton Homes is the first to admit that 284 Cherrywood Rd. — a.k.a. the Eva — is filled with style.
However, while the 2,184 sq. ft., two-storey home possesses more than its fair share of fashion, it's also eminently livable.
"Without question, the home has a lot of drama and style, but it is above all a functional, livable home," he says of the 2019 Spring Parade of Homes entry. "Style is nice, but at the end of the day a home has to be livable to meet the needs of active families."
The home, which was made larger than previous designs to fill out a premium Bridgwater Trails lot, Curtis says — is a design that's visually striking, yet practical.
"The drama starts the moment you walk in the front door," he says. "Our goal was to create a bit of drama coming in, with the upper-level stairs forming a striking backdrop behind the front-oriented dining room. We then made the entrance to the great room nice and wide to allow natural light to flow freely between the front and back of the home."
Meanwhile, the great room's decor is modern and warm with an occasional punch of colour thrown in for good measure.
"We were really conscious of putting fresh style into the design of this show home. To spice things up, we brought an accent of orange into the area by framing the family room's lower window with orange curtains."
The next order of business was to use finishes that endowed the naturally bright area with a warm, inviting feel.
"Warm hardwood flooring invites visitors to explore past the dining room," Curtis says. "When you enter the great room, you see a dramatic family room with 18-foot ceiling and floor-to-ceiling windows on the left and a massive kitchen with nine-foot island, off-white quartz countertops and grey/taupe thermofoil cabinets to the right."
While both spaces are striking, they're also sensibly designed.
The kitchen offers tons of cabinet and counter space, farmhouse sink, corner pantry and a built-in sideboard next to an dinette area that's subtly defined by a patio door and dual fixed doors that let in additional daylight.
"Everyone who's visited the home has loved how the pantry connects with a huge mud/laundry room with door to the double attached garage. It's a practical feature that allows you to bring groceries directly into the kitchen from the garage without breaking a sweat."
The kitchen's practical panache is then complemented beautifully by the stunning family room across the way.
"We used the staircase to define the area, yet maintain its open feel with its cut-out design and tempered glass inserts," Curtis says. "We also made a subtle change to its design by putting a wall-mounted TV area next to the gas fireplace — which is set in a gorgeous taupe tile surround — to give it a modern feel. The high ceiling and floor-to-ceiling windows add volume and light."
Ascend the stylish staircase up to the home's second level and you find an oversized landing with master suite to the right and bedroom wing to the left.
"We put in an oversized landing to create good separation between the master suite and the two secondary bedrooms. The kids get large bedrooms with walk-in closets and big windows — the parents get their own private retreat."
A double-wide entrance leads into a big bedroom that's filled with natural light courtesy of an oversized bay window on its rear wall.
"The window serves two purposes," he says. "It lets in loads of light, and also opens up (space) for a generous sitting area. We then added an extra bit of style with a wallpaper backdrop behind the bed to provide a subtle bit of texture."
Finally, a five-foot-long hallway on the bedroom's left-hand side houses a mid-sized walk-in closet and lavish ensuite.
With its four-foot glass/tile shower, jetted soaker tub — it's set in a rich tile surround beneath an elevated bay window — and thermofoil vanity, it's a spa-like space.
"It's a restful area that was designed to allow tired parents to close the door, fill the tub and soak away all their stress. It's a great spot to find renewal or get ready for the day in the morning."
Curtis says he's pleased with how the most recent version of the Eva turned out.
"I think it's got everything a family needs in a home — drama, style and function. The most important thing is that it's a livable home that meets all the needs that families have. That's always our top priority."
lewys@mymts.net
The details
Builder: Hilton Homes
Address: 284 Cherrywood Rd., Bridgwater Trails
Style: Two-storey
Model: The Eva
Size: 2,184 sq. ft.
Bedrooms: 3
Bathrooms: 2½
Price: $585,964 (Includes lot, upgrades and GST)
Contact: Marie Livingston, Century 21 Carrie.com, 204-987-2121 or Stephanie Pancoe, Century 21 Carrie.com, 204-229-1897