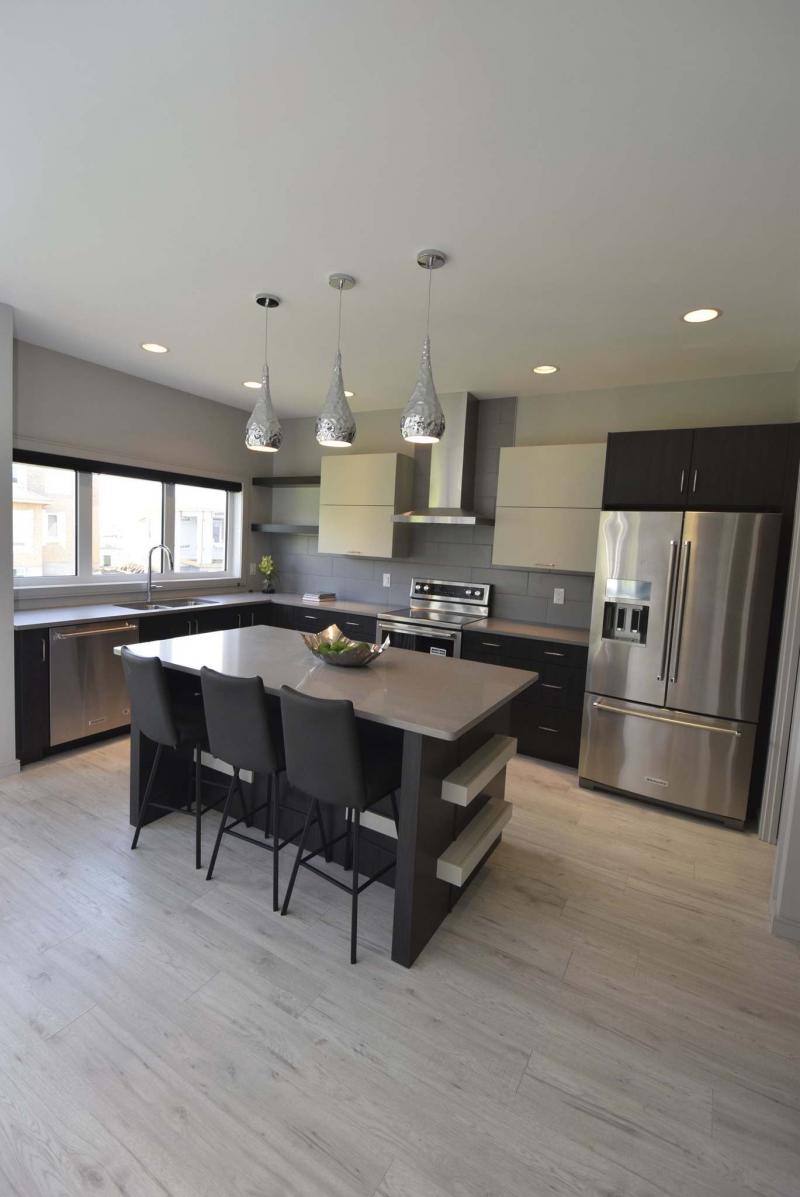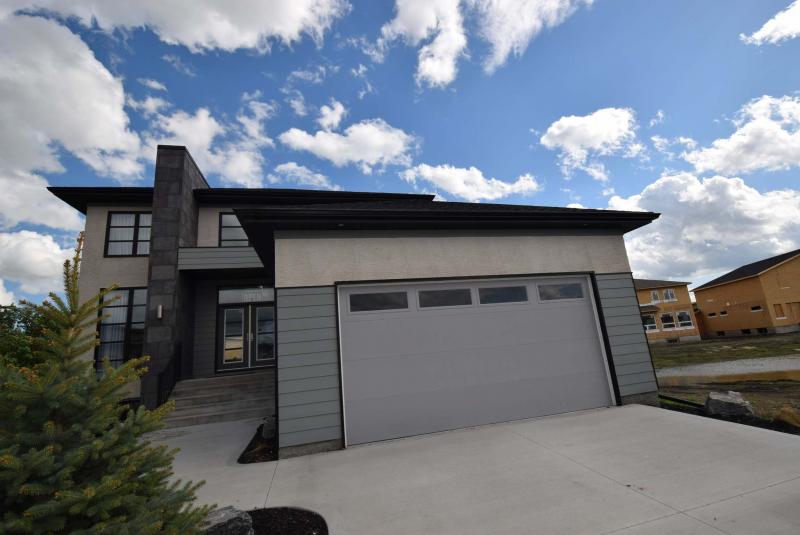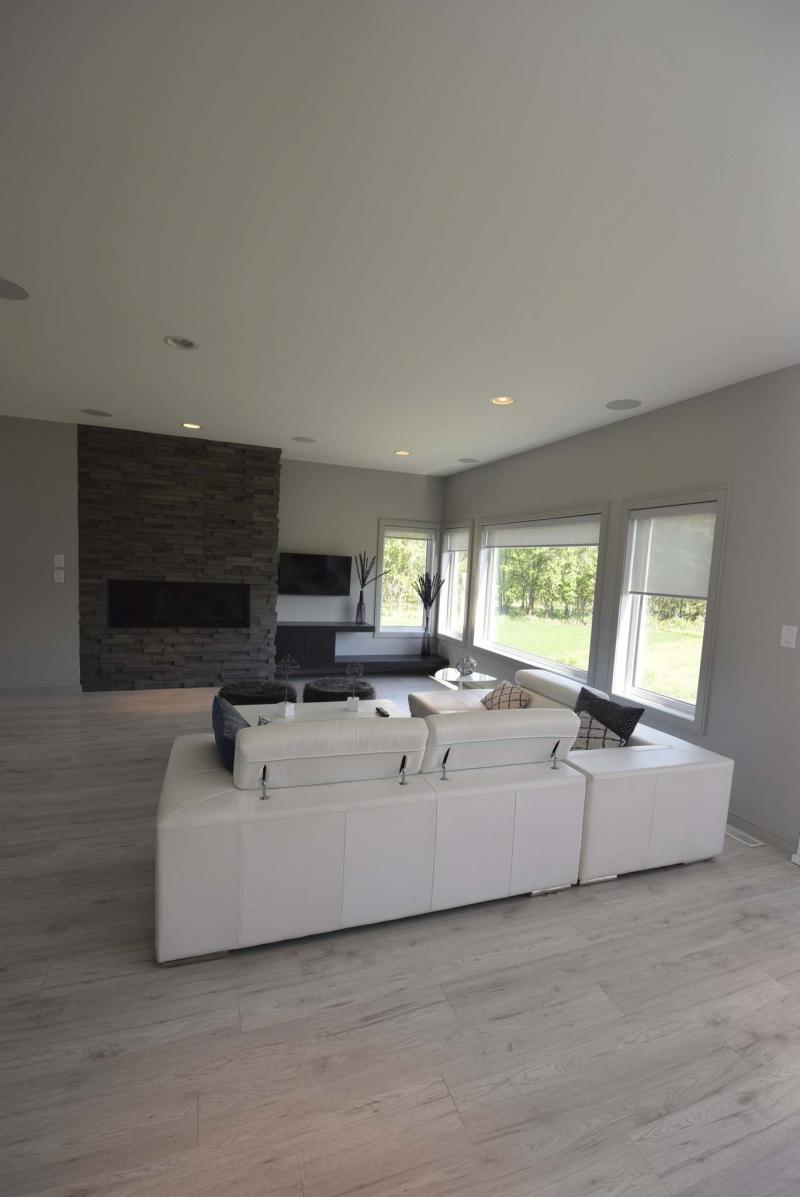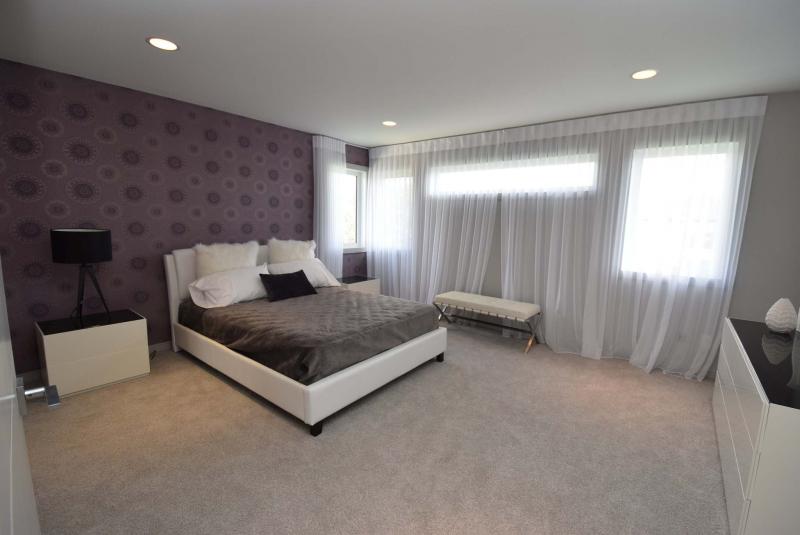 Designing a show home is no easy task.
On the one hand, a builder's goal is simple: to draw in prospective buyers by wowing them with luxurious features such as exotic cabinetry, eye-catching countertops and fabulous flooring. On the other hand — and this is no small consideration — a home must also be livable.
Consequently, it's necessary to find a middle ground between style and function. If a show home lacks either, fussy buyers will quickly sniff out design deficiencies and move on to the next home.
Sensing that, Gino's Homes designed 35 Chaikoski Crt., a two-storey show home that features a simple yet elegant design where luxurious touches have been subtly integrated into a highly functional floor plan.
"It's an impeccable design," says Jerzy Piotrowicz, new homes sales representative for the 1,920 sq. ft. home, which is located in Ridgewood West, Charleswood's newest community. "You won't find many homes that have such a clean, uncluttered design. As a result, it's a welcoming, bright and very functional plan."
The home's function starts in its wide, angled foyer.
Neatly defined by a 3 1/2-foot long wall to its left and upper level staircase with tempered glass borders to its right, it ushers you directly into a great room that features a novel, inverted L-shape configuration.
A big dining room to the left opens beautifully on to a spacious family room. The adjacent kitchen — only a small portion of it can be seen from the foyer through the tempered glass façade of the staircase — occupies it own highly navigable, well-appointed space to the right.
Not only is the great room welcoming, but its open-concept design makes for a naturally bright living area that offers exceptional livability, notes Piotrowicz.
"The area is literally surrounded by windows, so light pours in from almost every direction," he says. "It enters through the front doors with their glass centres, the dining room's huge window, three windows on the family room's rear wall and patio doors between the family room and kitchen."
Gino's design team then tempered that natural brightness by combining a warm colour palette with a prudently-placed collection of rich finishing materials.
"All the colours in the great room match really nicely," Piotrowicz says. "I like how the laminate plank flooring goes so beautifully with the taupe walls. The walls absorb just the right amount of light so the great room isn't too bright. The flooring adds texture, while the cultured stone fireplace and entertainment unit in the family room adds warmth."
The cleverly-cantilevered kitchen also does its part to lend a functional warmth to the area, he adds.
"With its (taupe) quartz countertops, dark and light cabinetry and grey/taupe tile backsplash it's a gorgeous yet functional space. The island, which seats three, is just the perfect size, and there's also a corner pantry with custom wood shelving."
Then, there's the compact wing that was placed discreetly off the kitchen's front portion.
"It holds a powder room and mud/laundry room with door to that allows you to bring groceries directly in to the kitchen from the garage," he says. "Both the powder room and laundry room have large windows that let in more daylight."
The elegant-yet-functional design extends to the home's second floor, which features an intelligent floor plan that maximizes both space and privacy.
All three bedrooms are notable not only for their generous size, but their placement as well.
To maximize privacy, the main bath was placed between the master suite and the two secondary bedrooms. Doing that effectively isolates the master suite — and gives kids their own area with a well-equipped four-piece bath next door.
Piotrowicz adds the master suite is well-appointed — and then some.
"It's a relaxing space that offers plenty of room for a bed and furniture, plus a window seat. The luxurious, spa-like ensuite features a standalone soaker tub and custom shower with frameless enclosure set next to a huge window, a walnut veneer vanity with quartz countertop and dual sinks. There's also a big walk-in closet with custom wooden shelving."
Add in a big basement that delivers another 900-plus sq. ft. of livable space — and a structural wood floor — and there's potential for a rec room, two more bedrooms and a full bath.
"This design shows that you don't have to go over the top to design an attractive home," Piotrowicz says. "It's a smart design that features a wonderful balance between style and function."
lewys@mymts.net
Details
Builder: Gino's Homes
Address: 35 Chaikosky Crt., Ridgewood West (Charleswood)
Style: Two-storey
Size: 1,920 sq. ft.
Bedrooms: 3
Bathrooms: 2.5
Price: $659,900 (Including land & GST)
Contact: Jerzy Piotrowicz, New Homes Sales Representative, 204-229-2533