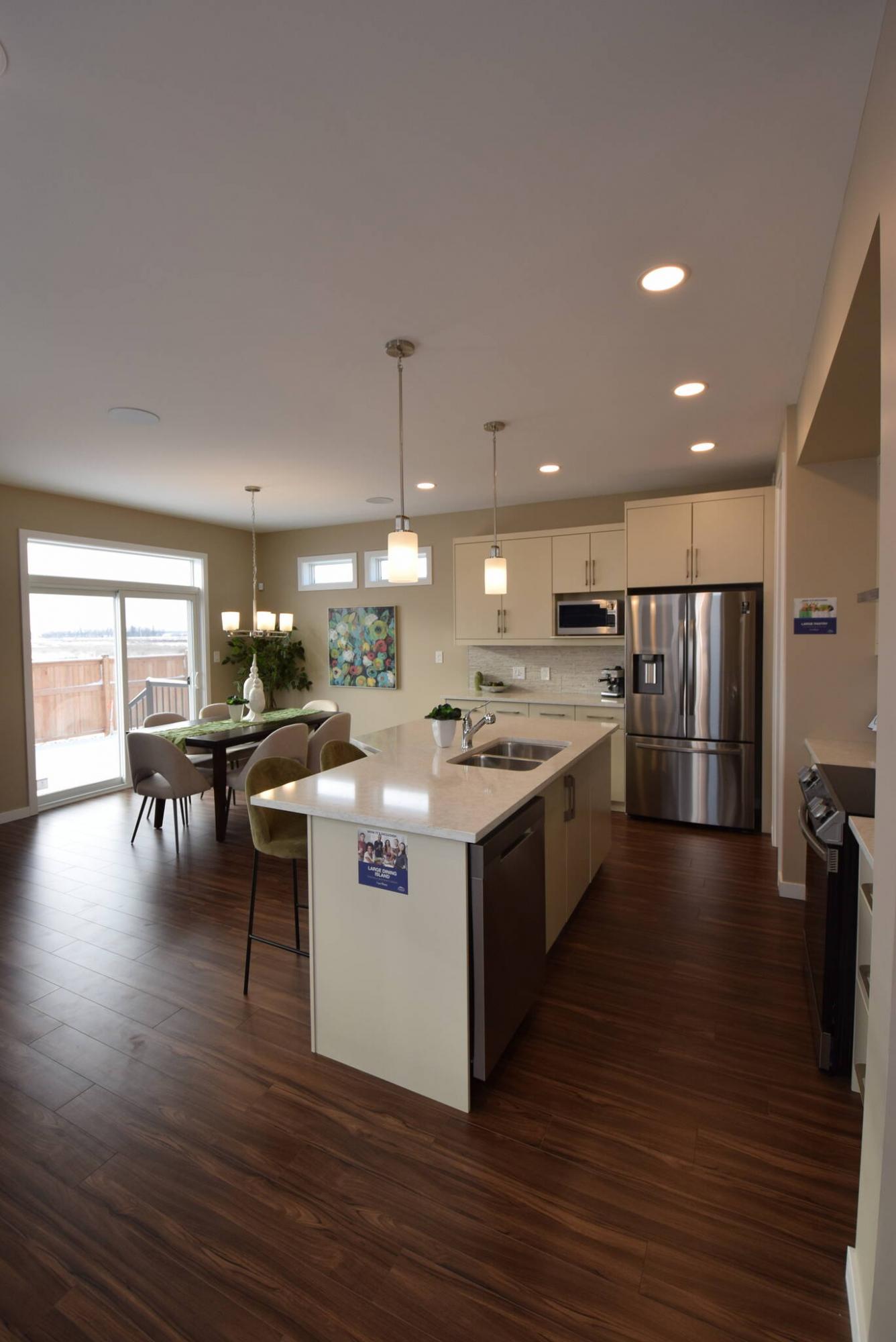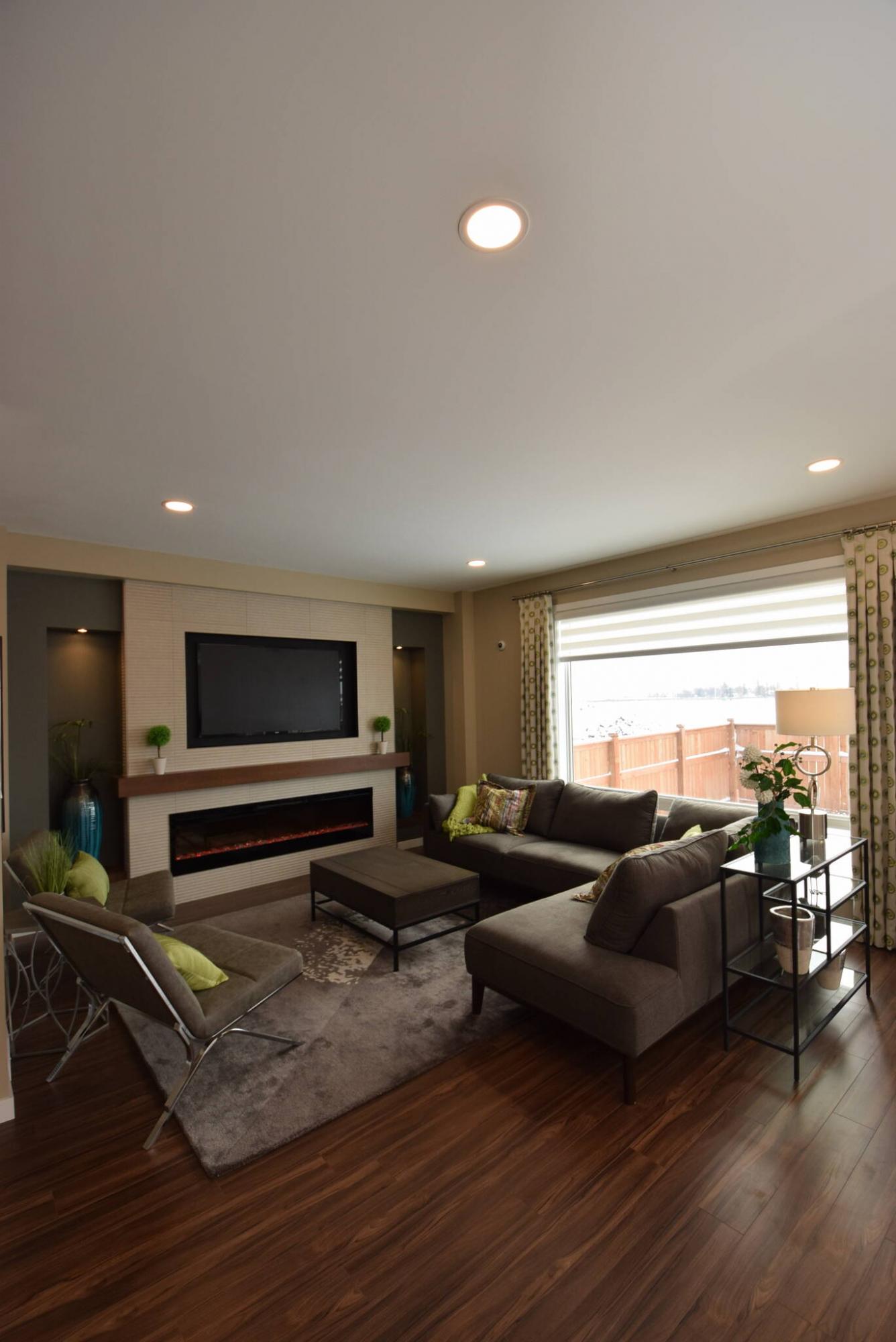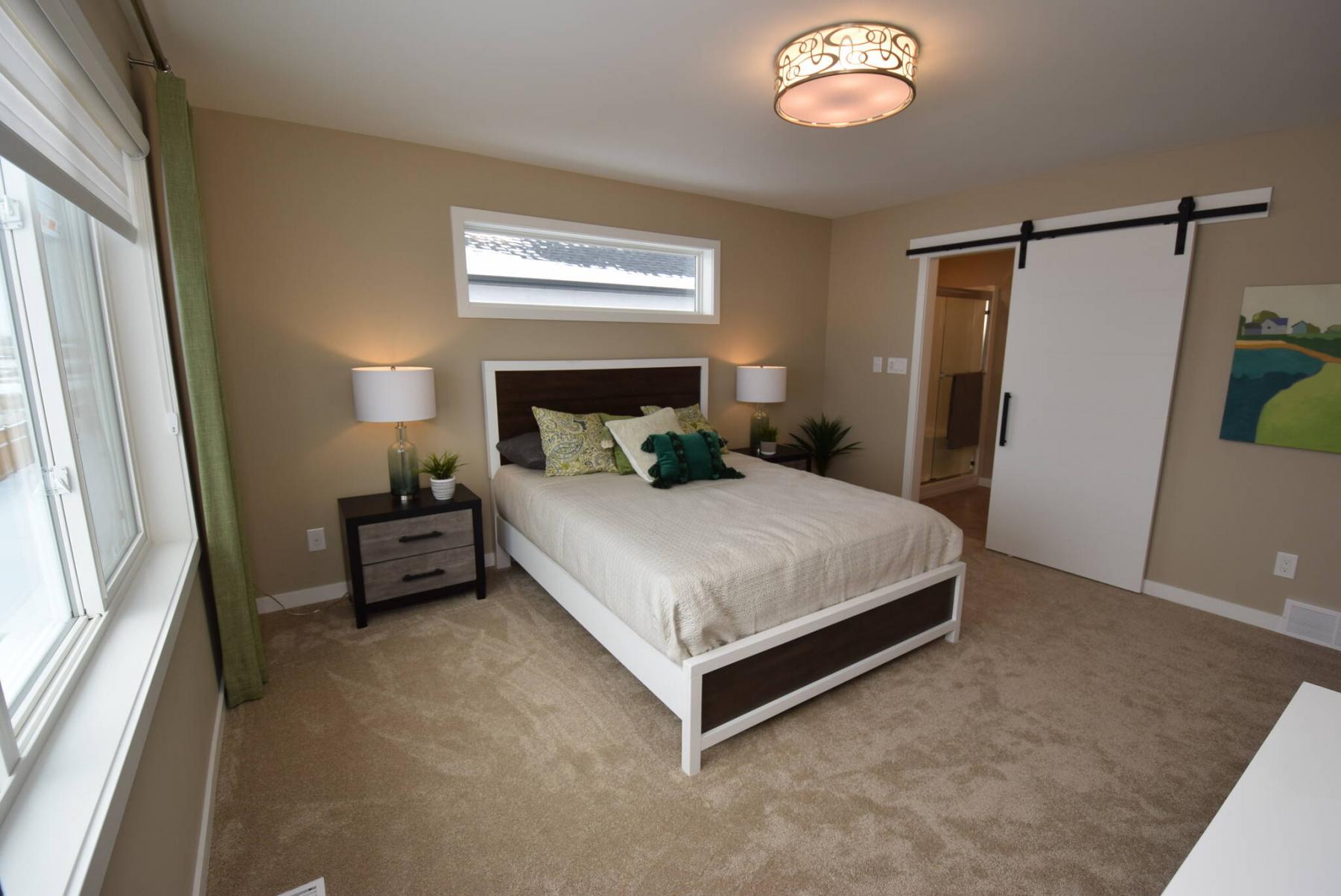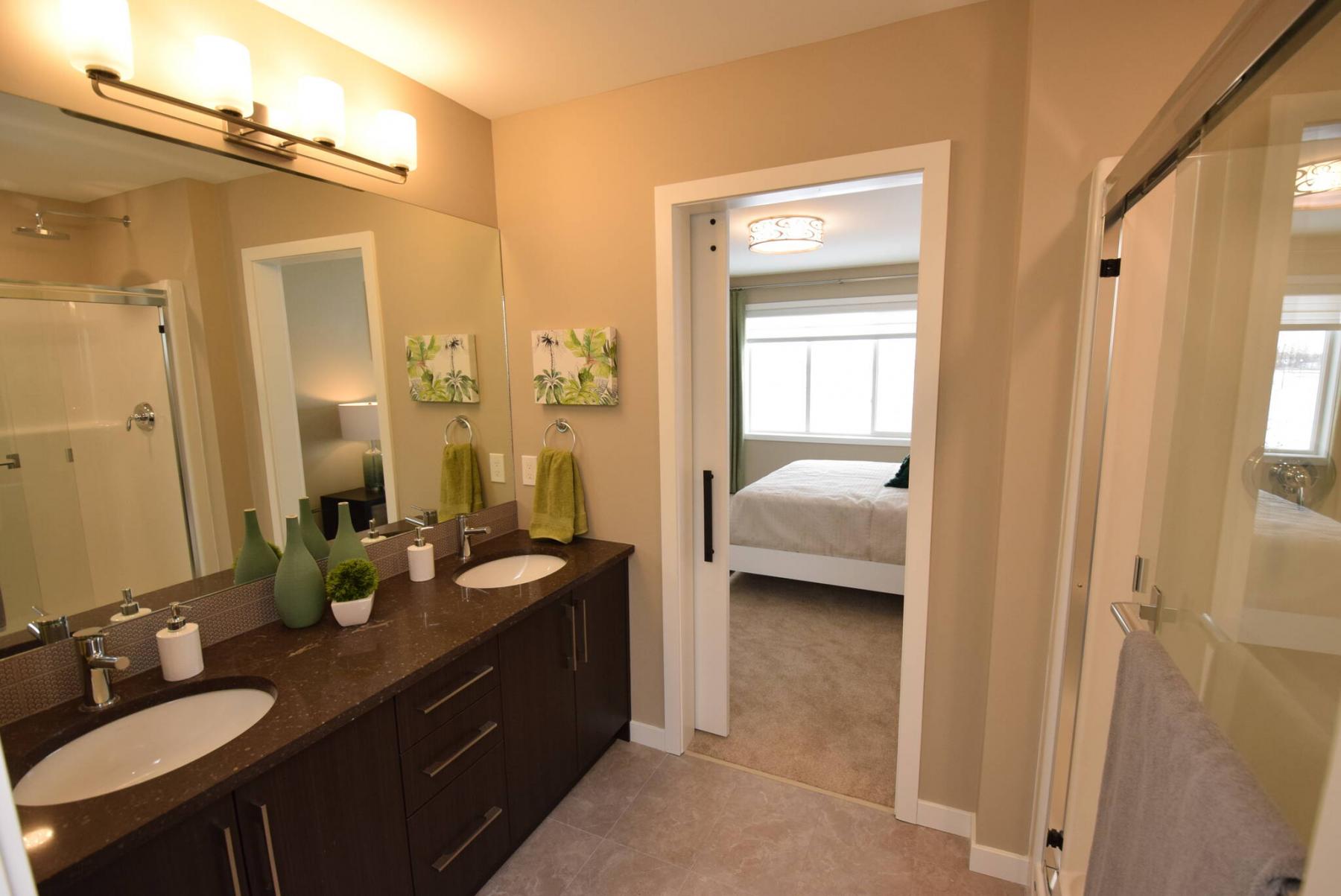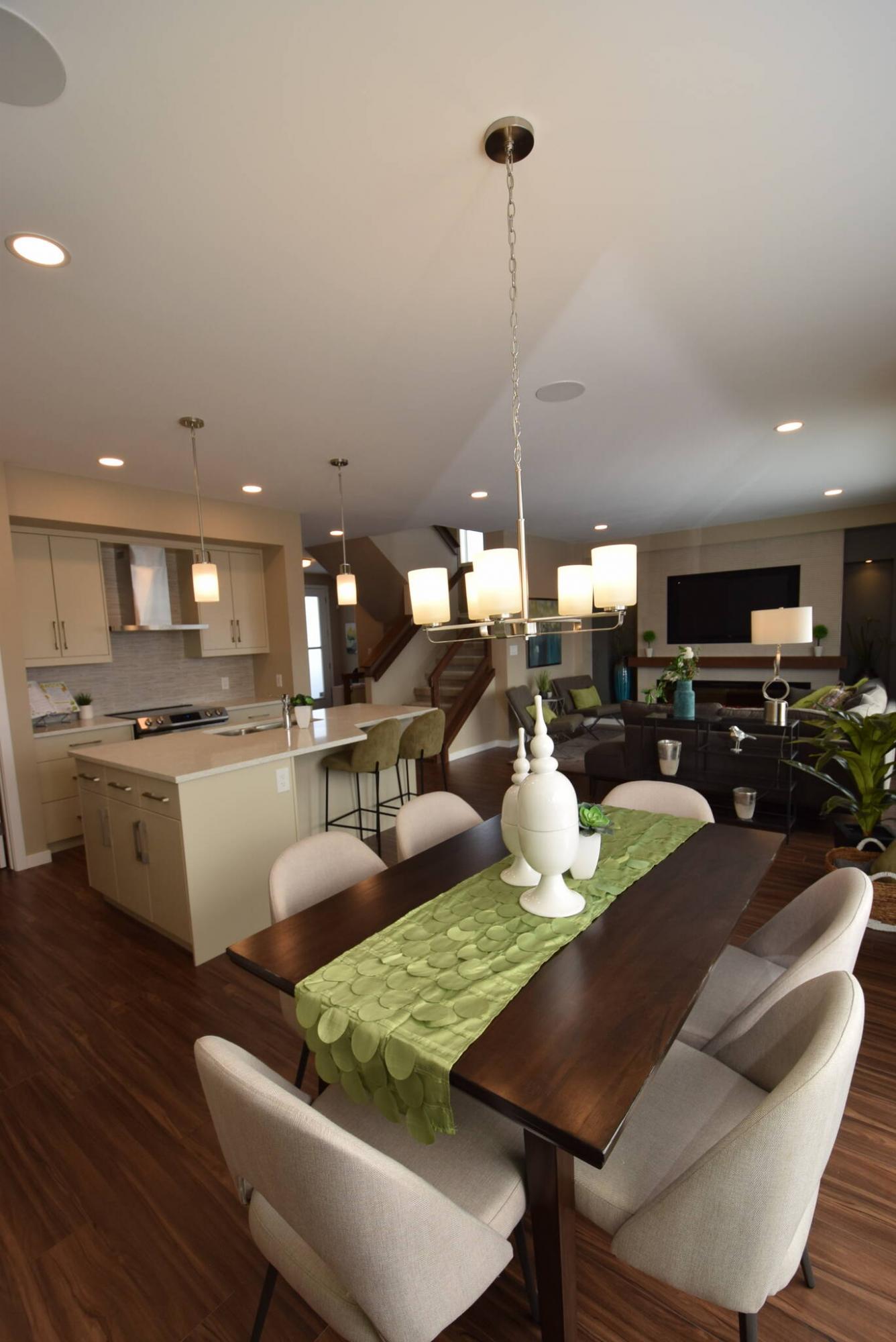 If there's one characteristic that families look for in a new home, its livability.
That means a home must come with a layout that promotes effortless living.
As such, the main living area must be exceptionally navigable, allowing for smooth flow between spaces that are accessible, yet well-defined.
At the same time – as much as families enjoy spending time together – the home they live in must also be populated with spaces that allow everyone to spread out to do work, play video games are just spend some alone time watching a movie or reading a book.
James Conley, new homes sales consultant for the Carter Six – Randall Homes' new show home at 32 Merkel Manza Blvd. in Transcona's Canterbury Crossing – says that the 1,904 sq. ft., two-storey home delivers the flexibility that families require.
"Its flexibility starts with a generous, angled foyer with an eight-foot entry door," he says. "It leads to a transition area that features two spaces to its right and another to the left that provide all kinds of function."
Turns out, the space to the left is a side entrance set down three steps from the main floor.
It was designed to complement the two spaces across from it, adds Conley.
"There's a powder room plus a lifestyle room that can be used as a main floor bedroom," he notes. "If it's used as a bedroom, an in-law can access it directly by using the side entrance. If you use it as an office, it's in a private spot that clients can easily access by using the side entrance."
Take a few strides forward, and you find yourself standing in the middle of a bright, well-laid-out main living area.
Engulfed by natural light and surrounded by three distinct – yet easily accessible – spaces, you're immediately struck by the area's free, easy-living feel.
"All the glass on the rear wall – a huge window behind the great room and a patio door with a transom window behind the eating area – lets in tons of daylight," says Conley. "And a nine-foot ceiling and pantry with eight-foot door adds to the feeling of space."
Then, there's the area's exceptional flow.
"The kitchen, which features a large island with cut out eating nook for two, has a great flow to it. It then flows naturally into the eating area, and into the great room. There's lots of room to move between each space, yet each area is just a few steps away."
Meanwhile, the finishes – dark laminate plank flooring, taupe walls, off-white quartz countertops, a wealth of light taupe cabinets and stainless appliances – coalesce to create an inviting area that's filled with style and function.
"It's finished off nicely by an optional entertainment unit that features an oversized electric ribbon fireplace and huge TV niche set in a contoured tile feature wall with an oak mantel between them," he says. "The lit display areas at either end really set it off."
An angled, partially enclosed staircase then leads up to an upper level that builds on the main floor's efficient yet attractive layout.
Somehow, Randall's design team found room for six good-sized spaces: three bedrooms, a main bath, loft and laundry room.
"Families have particularly liked the loft," Conley says. "It's a space for kids – a place of their own where they can go to play some Xbox, PlayStation or watch a movie. The laundry room is big and bright, and the two secondary bedrooms are huge."
That leaves the pleasingly private primary bedroom, which – not surprisingly – has been a hit with parents.
"They love the ensuite with its sliding barn door, walk-in shower and oversized vanity with all its storage space, quartz countertop and undermounted dual sinks," he says. "A huge window on the rear wall and an oversized transom window over the bed also allow lots of natural light to fill the bedroom. That makes it a very inviting space."
Conley says the Carter Six caters to a family's every need from start to finish.
"It has all the features that a family needs to get maximum enjoyment from the time they spend at home," he adds. "No detail has been overlooked. That's why it's such a great family home."
lewys@mymts.net
Builder: Randall Homes
Address: 32 Merkel Manza Blvd., Canterbury Crossing
Style: two-storey
Size: 1,901 sq. ft.
Model: the Carter Six
Bedrooms: three plus loft
Bathrooms: 2.5
Price: $569,900 (includes lot & GST)
Contact: James Conley, New Homes Sales Consultant, 204-298-3972 or Jeff Fiedler, New Homes Sales Consultant, 204-795-6245