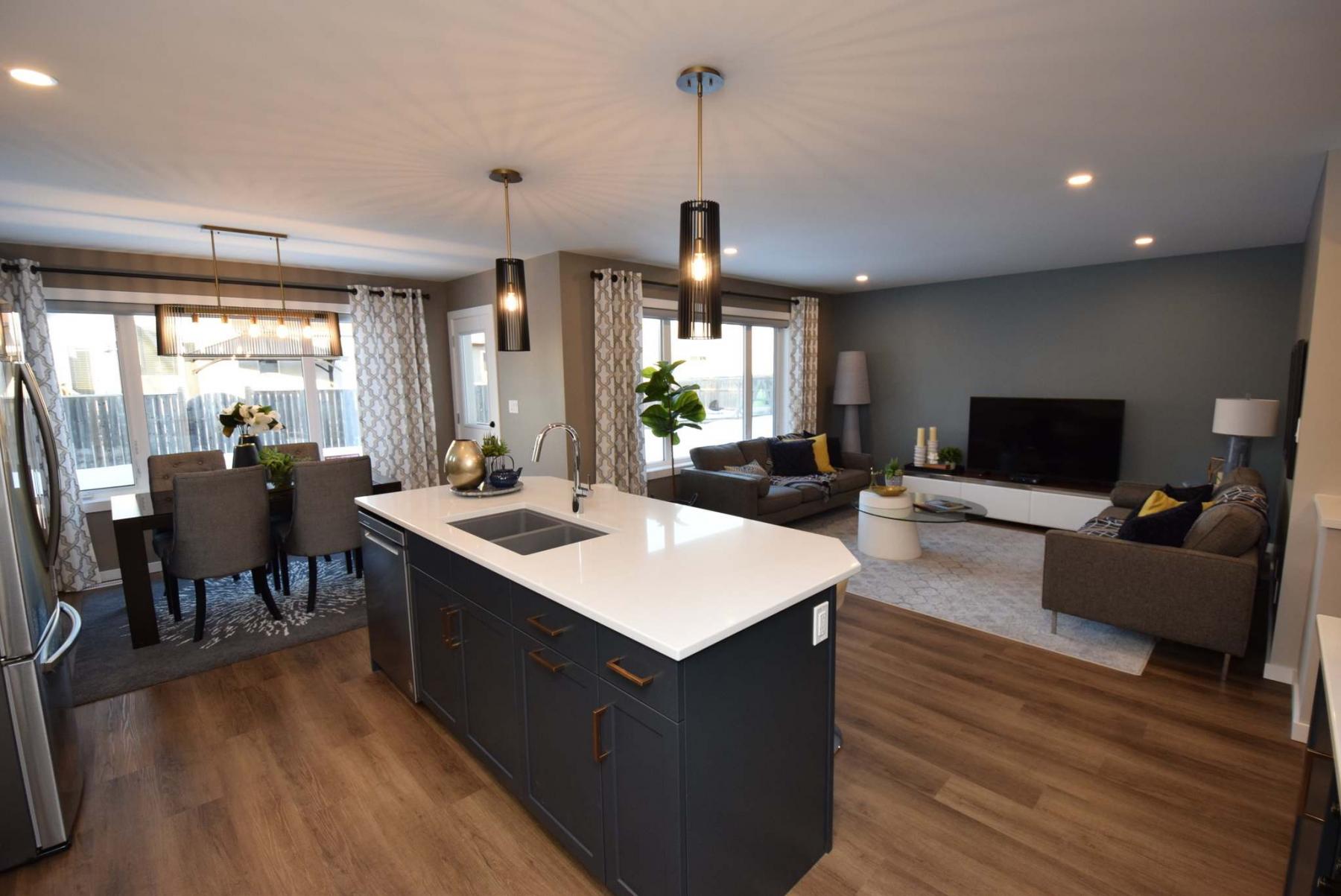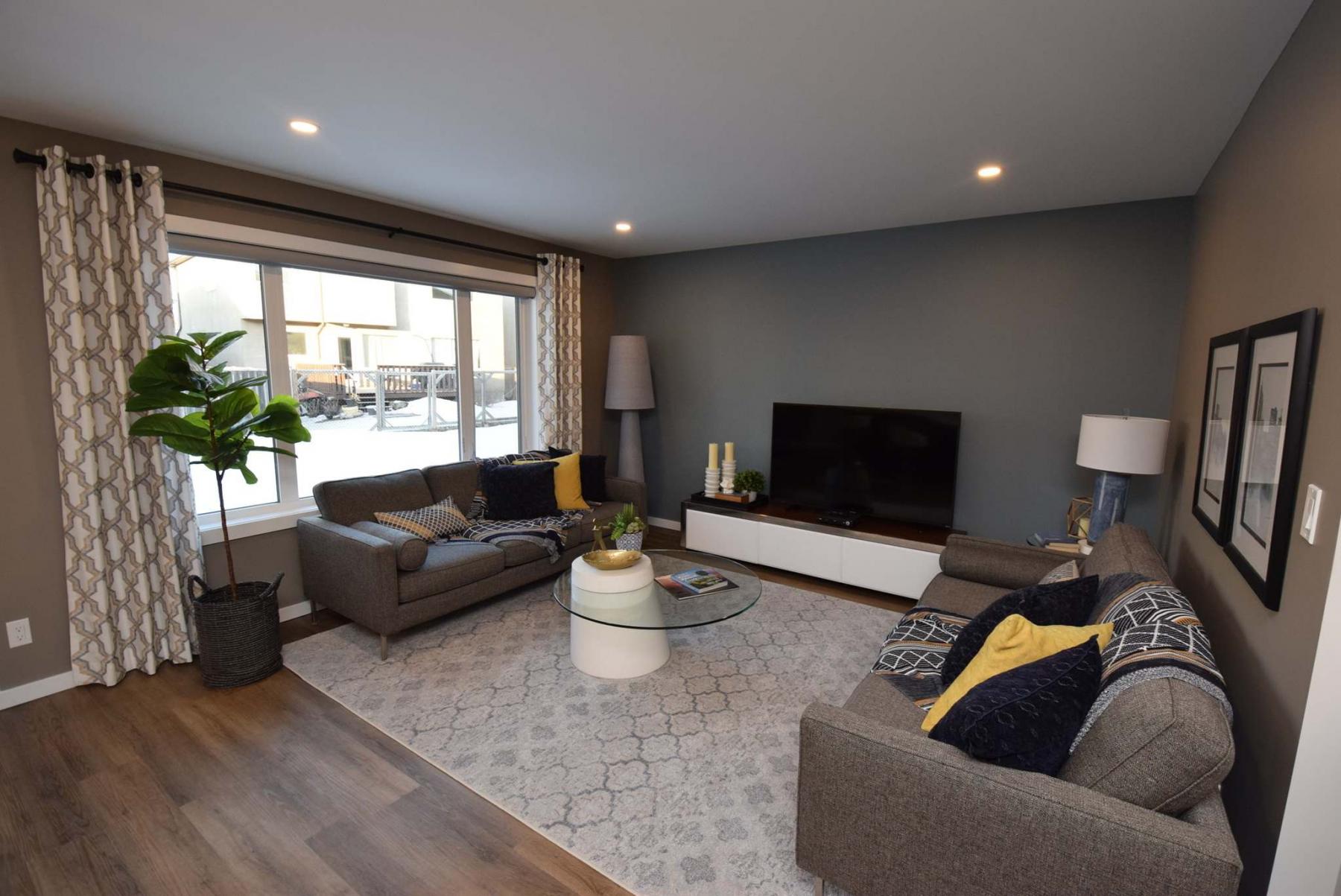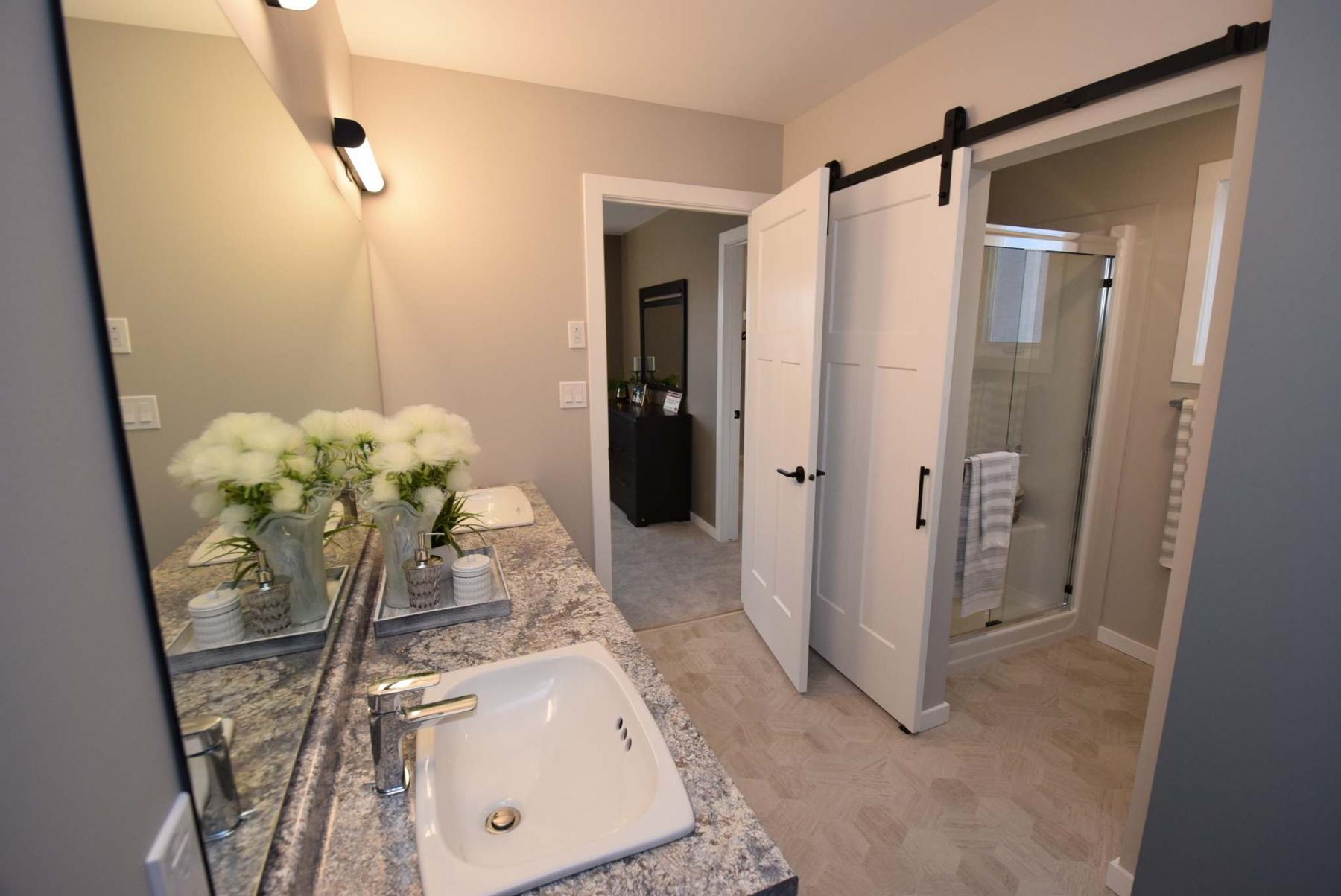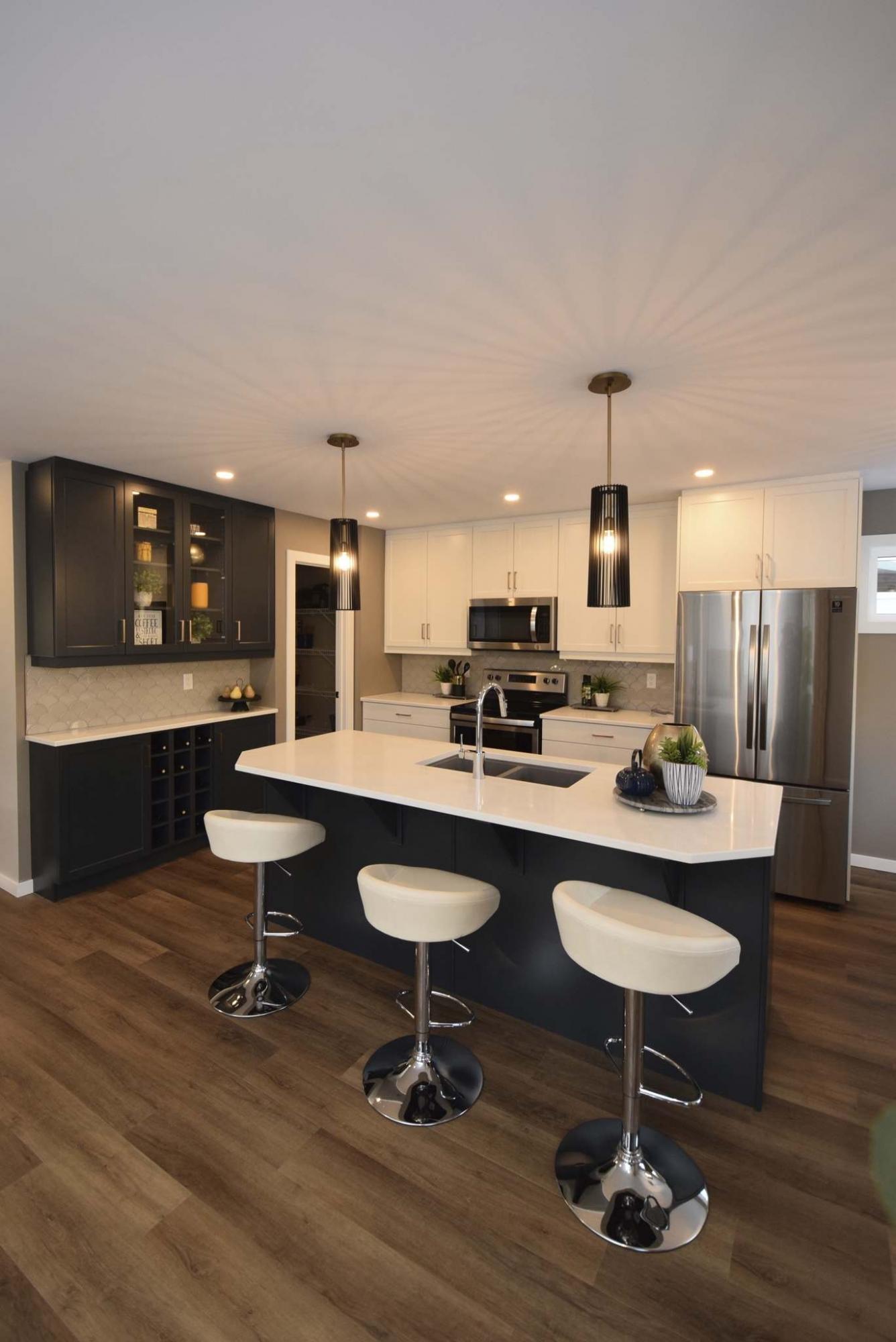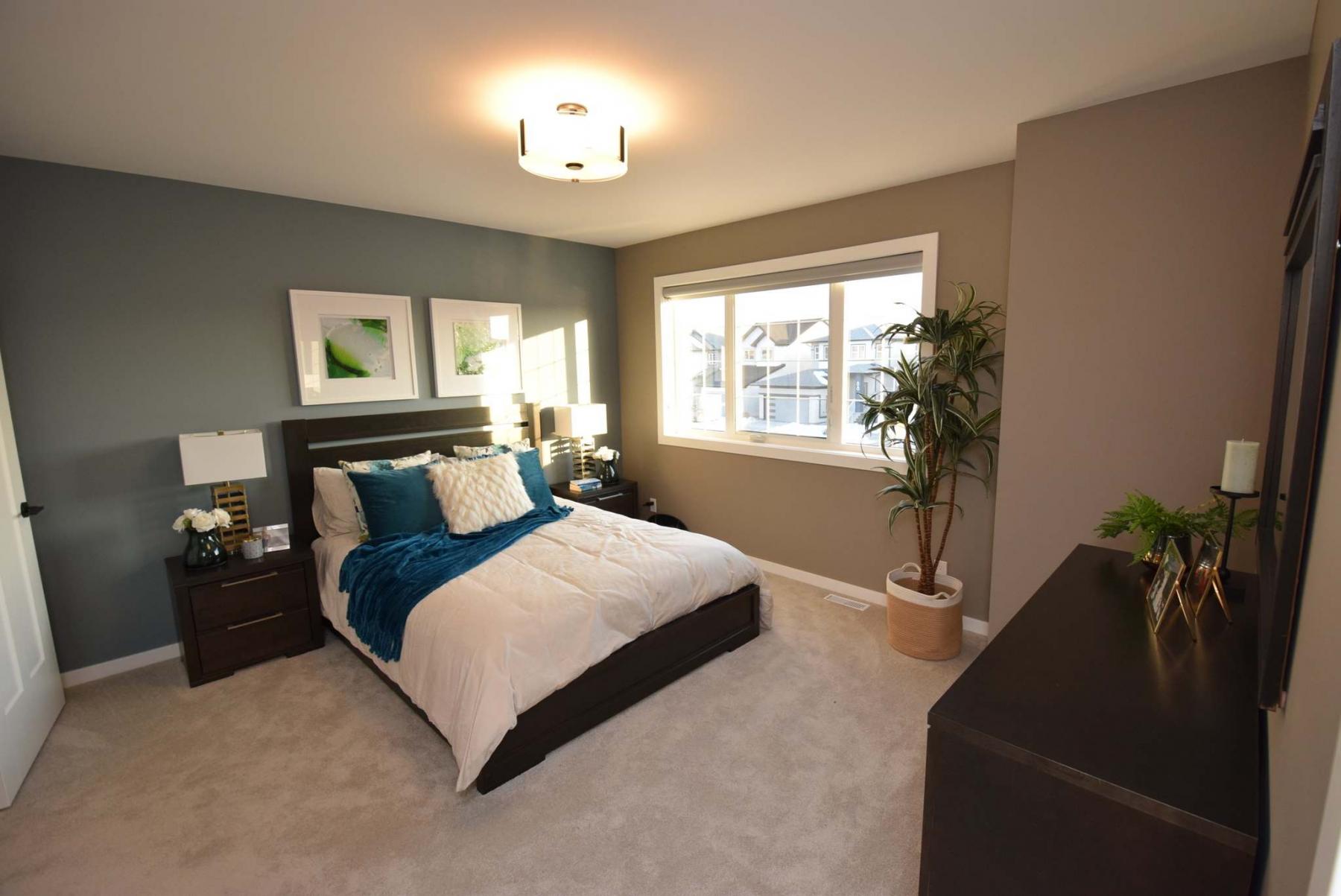 When it comes to designing a family-oriented home, style and livability are not mutually exclusive.
Which is to say that while style is important — everyone likes a visually-appealing home — functionality must not be overlooked, especially where active families are concerned.
The design team at Kensington Homes didn't put livability on the back burner when they designed the family-friendly Hillcrest, says Alan Hayes, new home sales consultant for Kensington's 2021 Spring Parade of Homes entry at 75 Crestmont Dr. in Bonavista.
"Every inch of space in the home has been properly utilized," he says of the 1,750 sq. ft., two-storey home, which comes with three bedrooms and two-and-a-half baths. "There's no wasted space anywhere, and everything is exactly where you'd want it to be."
Take the Hillcrest's foyer, for example.
Not only is there a highly functional wing to its left that holds a double coat closet, utility closet, mudroom and powder room, but the foyer itself offers a wonderful marriage of style and utility.
"A soaring ceiling provides a grand feeling while the foyer's width creates a sense of space, something that's very important when you enter a home. Little touches like a nook for a bench or table to the left of the upper level staircase and a two-foot cut-out on the wall in front of the stairs — it subtly opens the foyer up to the great room — add function and style."
A four-foot hallway to the left of the neatly-defined lower level staircase then leads into a spacious yet cozy great room that offers a beautiful balance of space, style and natural light.
"Again, all the available space has been properly utilized," says Hayes. "In the kitchen, the island is the perfect size. It offers a breakfast nook for three, a double sink and plenty of prep space, yet there's plenty of room to move around and prepare meals. And it doesn't take space away from the dining area."
Situated in a neatly boxed-out area of to the rear of the kitchen, it's defined by a huge window that lets in loads of natural light and is big enough to comfortably seat eight.
"A pair of piano windows on the left-hand wall let in more natural light, while a patio door to its right would lead out to a backyard deck," he adds. "The end of the island closest to the dining area could be used as a serving area when entertaining."
Meanwhile, the adjacent family room — another big window on its rear wall allows even more natural light to fill the great room — features a simple design that lends itself to a variety of user-friendly configurations.
"The first thing you notice is that it doesn't have a built-in entertainment unit," says Hayes. "People haven't minded that, as it opens up space. You can put in your own entertainment unit, and still have lots of space left over to seat a large group of guests."
Kensington's design team didn't forget the style component, either. A quick look about reveals a nice mix of traditional and modern finishes.
Warm walnut-style laminate plank flooring combines oh-so-nicely with a taupe/grey/white colour palette, while modern finishes, white cabinetry, heather grey quartz countertops, cream-coloured tile backsplash and stainless appliances, add modern appeal.
"Everyone has commented on how well everything comes together in the great room. It offers a really nice balance of style and function."
The story is the same upstairs, where there's no shortage of space, light or style.
That space was created by a wide landing the the right of the stairs, an area around which two huge bedrooms, a spacious main bath and laundry closet revolve.
Meanwhile, two large windows over the stairs allow tons of natural light to flood into the landing, while a 10-foot hallway to the left of the stairs naturally separates the primary suite from the other two bedrooms.
"The bedroom is a naturally bright, relaxing space that's just the right size. Because it isn't too big, there was lots of space left over for a spacious three-piece ensuite with separate shower space and a huge walk-in closet with window," says Hayes.
He adds the Hillcrest's design is both stylish and efficient.
"It combines a great sense of style with a floor plan that maximizes every available square foot of space and it does a wonderful job of matching style and livability. Add in a wide-open lower level that offers over 500 sq. ft. of space to develop, and you have a home that's perfect for a young, active family."
lewys@mymts.net
Builder: Kensington Homes
Address: 75 Crestmont Dr., Bonavista
Style: two-storey
Model: Hillcrest
Size: 1,750 sq. ft.
Bedrooms: three
Bathrooms: 2.5
Price: $499,000 (Includes lot, upgrades, & GST)
Contact: Alan Hayes, new home sales representative, 204-226-0978