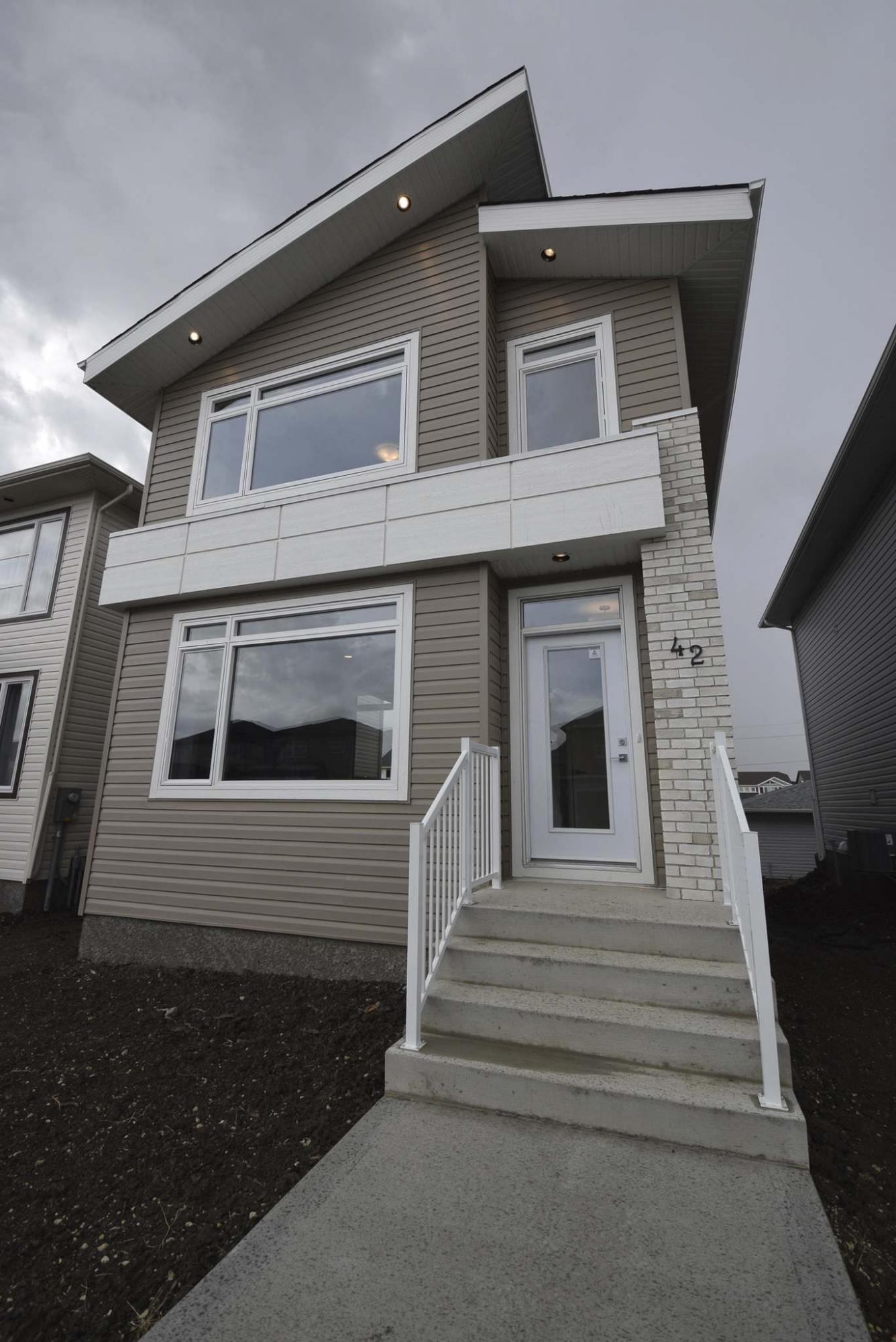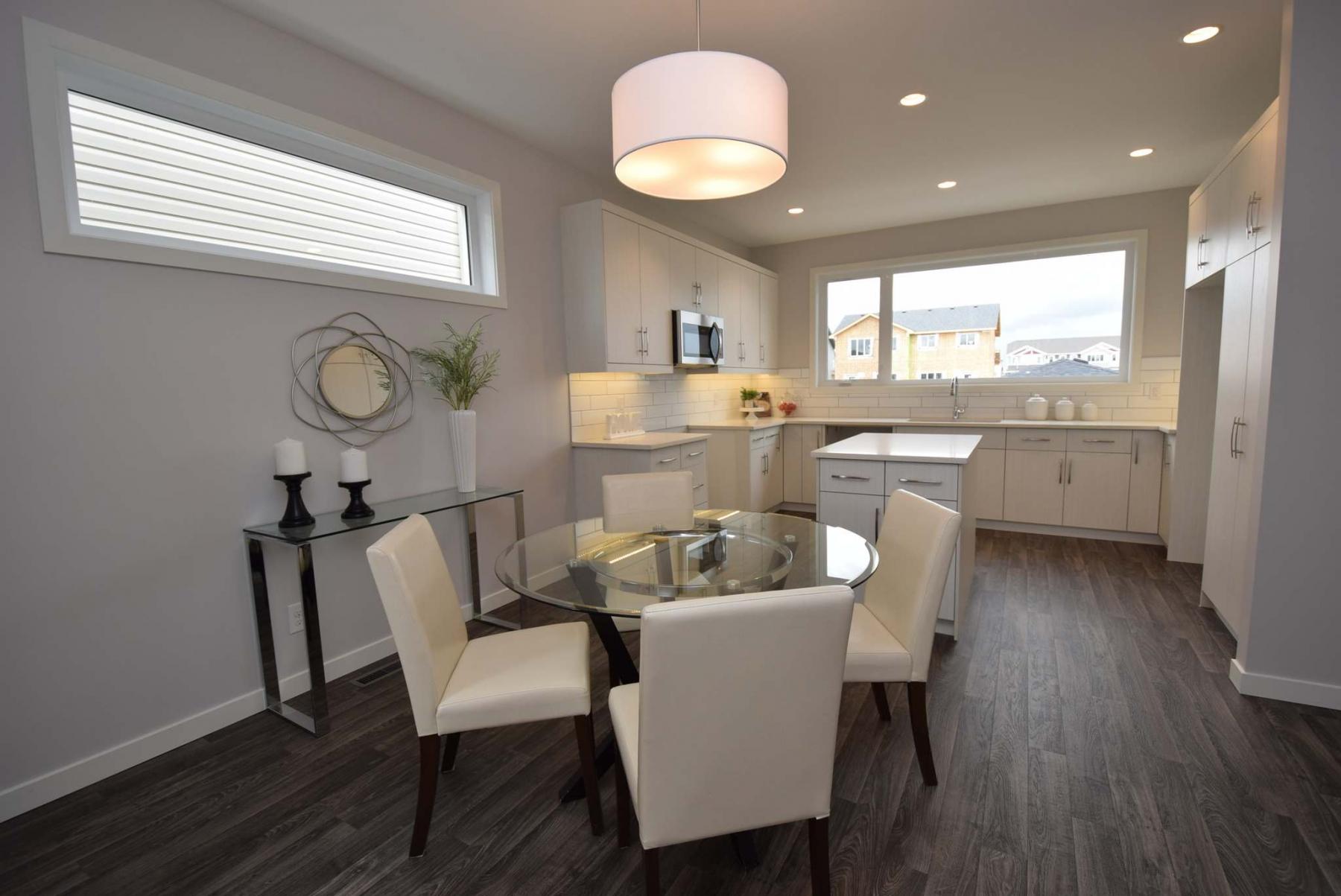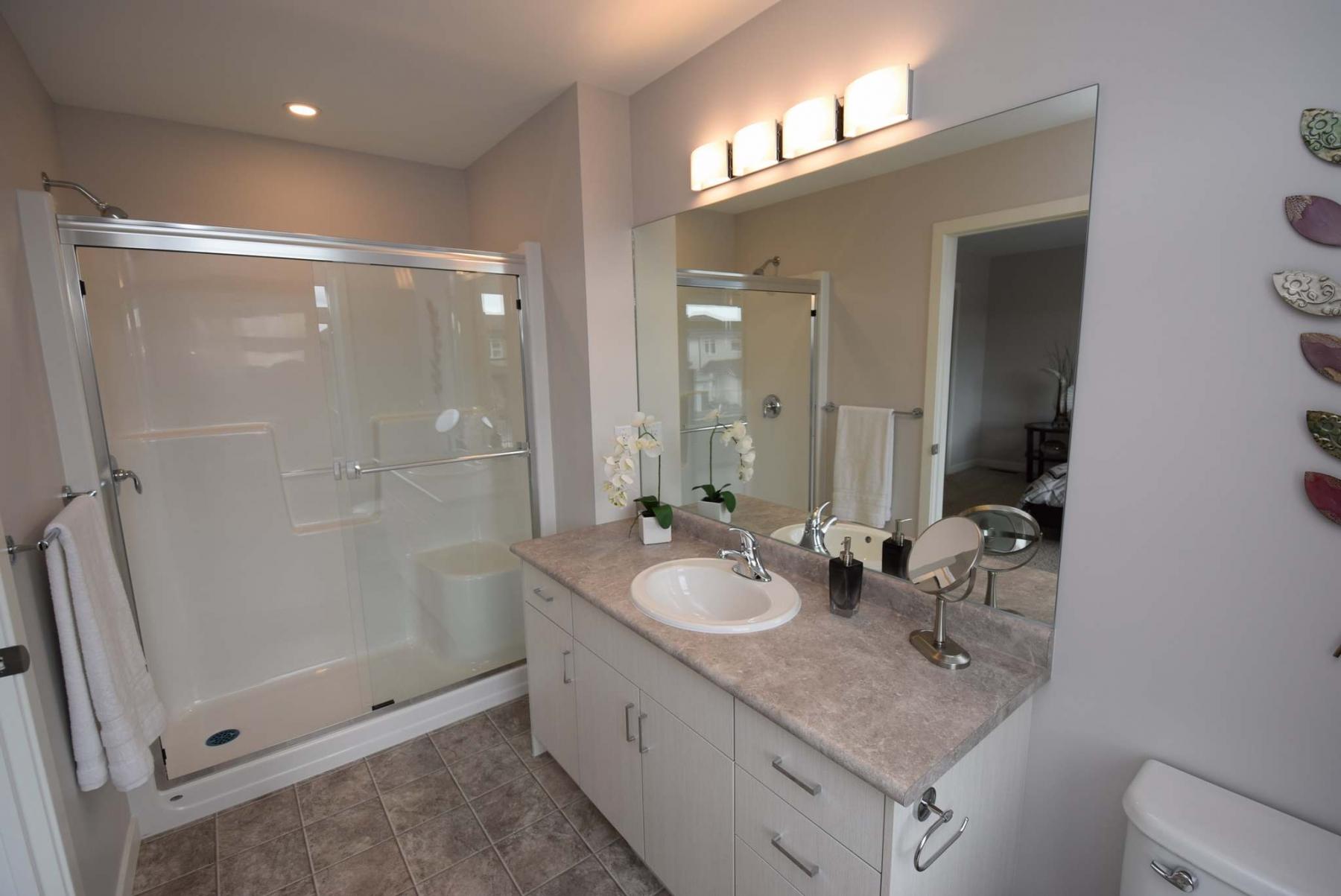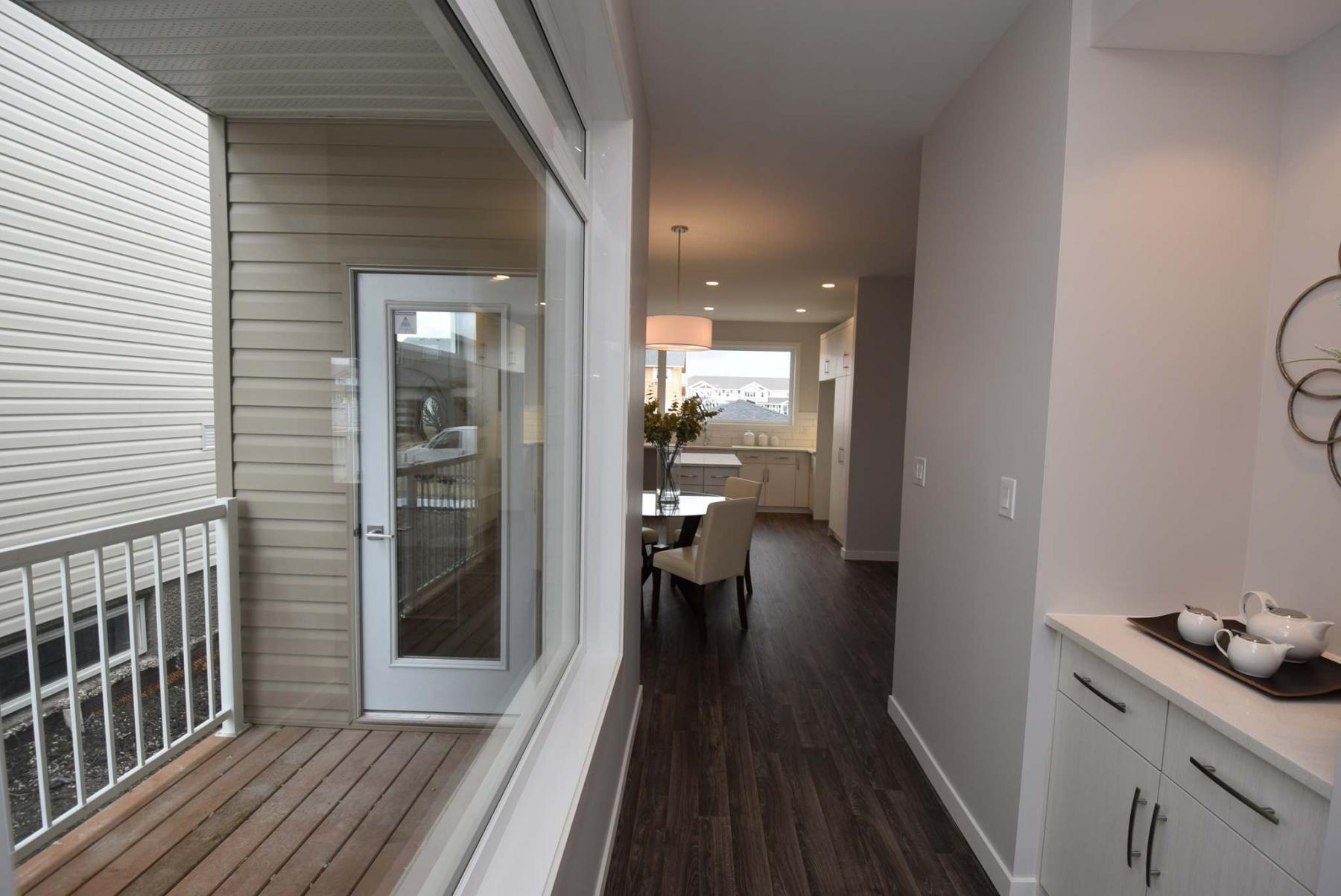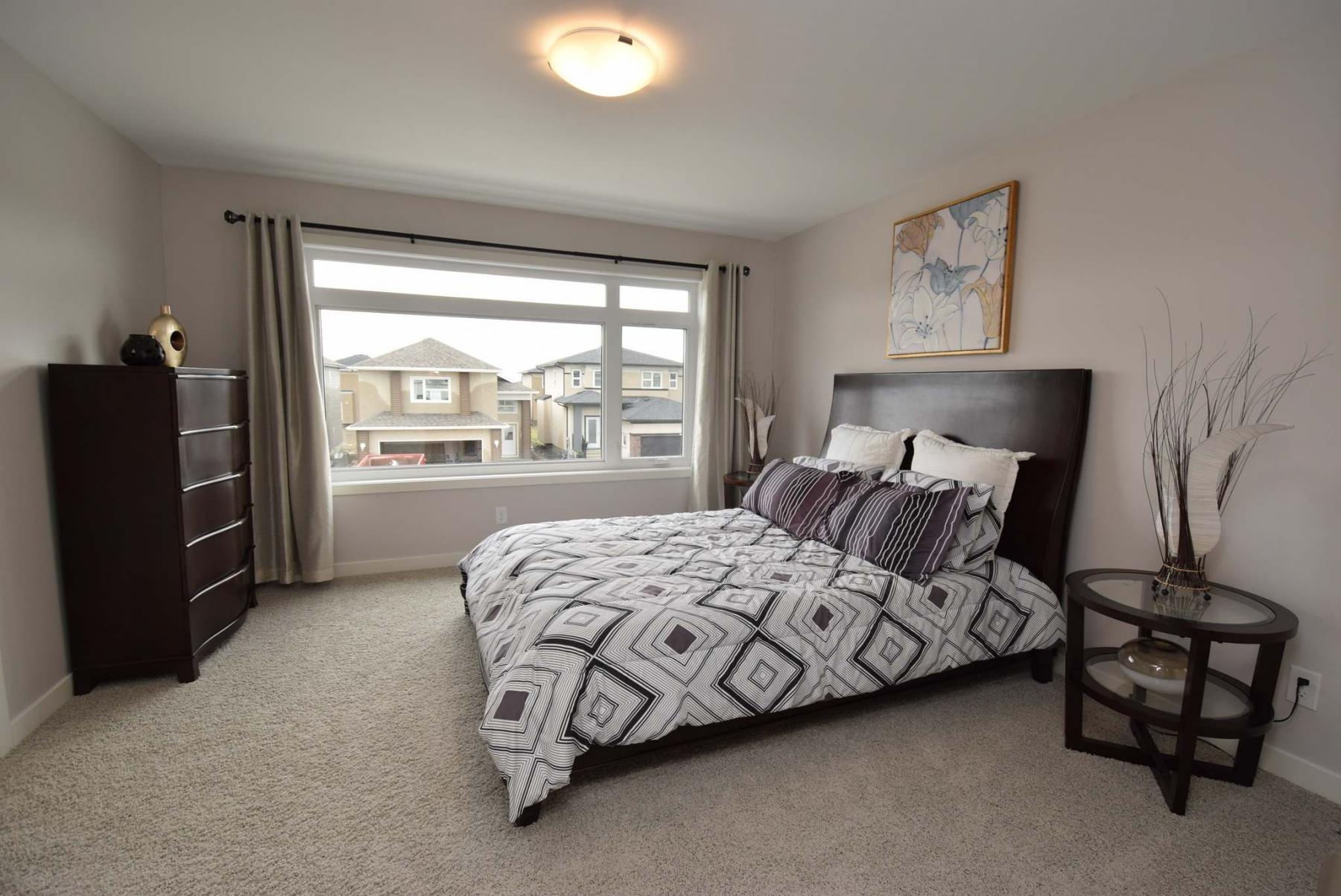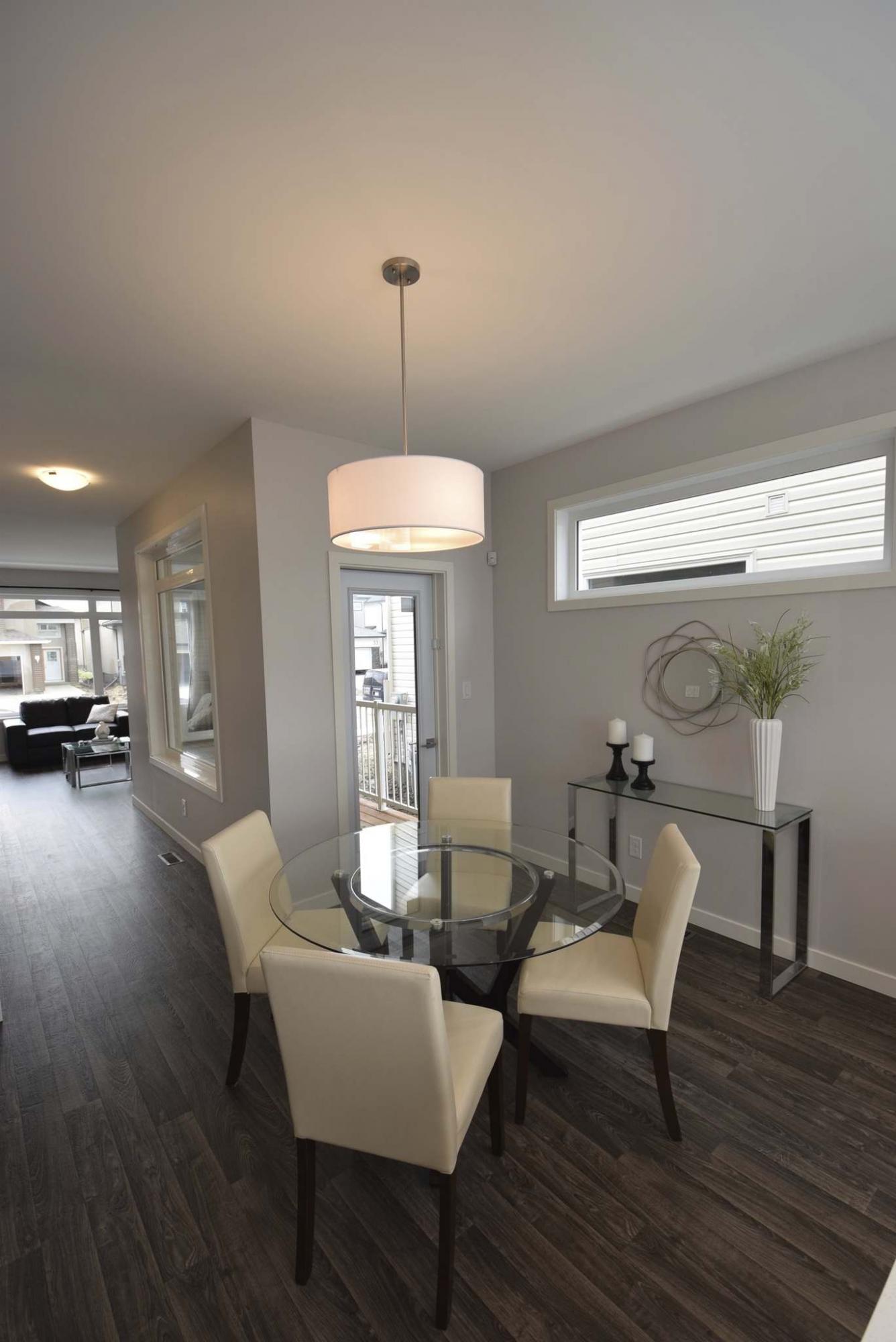 One of the biggest challenges families face when home shopping is finding a house that is both livable and affordable.
The design team at Ventura Custom Homes designed their new Urban Series homes with those needs in mind, says the sales representative for Ventura's show home at 42 John Neufeld Cres., Anders Frederiksen of RE/MAX Executives.
"We purchased a section of land on John Neufeld Crescent that encompasses 30 lots," he says. "Those 30 homes feature six different floor plans, three different exterior colours and will come in two-storey designs that vary in square footage from 1,425 square feet to 1,660 sq. ft."
To provide balance between the six floor plans, three will be open-concept in nature and the other three, while relatively open, will be more segmented.
This show home — it's called the Chloe — falls into the latter category, Frederiksen says.
"It starts off with a generous, partially enclosed foyer with long drywall bench on the right-hand wall along with an oversized transom window above that lets in tons of natural light. There's also a big coat closet at the end that's perfect for storing guests' coats and footwear."
A wide doorway to the left allows for a smooth transition into a spacious living room that's notable for two features: a huge picture window on its front wall and a higher-than-normal ceiling.
"The intention with this particular plan was to have lots of large windows to maximize the amount of natural light that enters the home," he says, adding that the flat painted ceiling is a full nine feet high.
"At the same time, the goal was to have a bit more segmentation while maintaining good flow between spaces."
Thanks to an imaginative design, each space is well-defined. Yet, navigability and light flow wasn't compromised.
Case in point is the 10-foot hallway which connects the light-filled living room with the kitchen/dining area at the back of the 1,527-sq.-ft., two-storey design, Frederiksen says.
"A large window was placed in the centre of the left-hand wall to let in more light, while a dry bar/sideboard was carved into the right-hand wall to provide a serving area for entertaining. You can also see a neat design feature through the window, too."
That design feature is none other than a covered, recessed deck accessible via a patio door on the dining area's rear wall.
"It's a great space that's perfect for grilling year round, and for visiting with guests in a private, covered area," he says. "It really adds character and versatility to the home."
Meanwhile, the adjacent dining area and kitchen is filled with function.
The dining area can hold a table for four to eight, while the island kitchen comes with a wealth of light taupe thermofoil cabinets, off-white quartz countertops, a white subway tile backsplash and double sink set under one of the largest windows you'll ever see on a kitchen's rear wall.
"When you add that window to all the other windows that surround the spaces on the main floor, you can turn off all the lights and still have the same amount of light. This is one of the most naturally bright homes I've ever been in," Frederiksen says.
Turns out, the Chloe's second floor is as bright and functional as its main floor.
Even though the home is a mid-sized design, space isn't lacking. Three bedrooms, a four-piece bath and second-floor laundry room populate the Chloe's top floor without feeling as if they were jammed in.
"Both secondary bedrooms are a good size, the laundry room comes with a window and tons of built-in storage and the main bath comes with a vinyl soaker tub/shower combo with dome light," he says. "Even though this is a budget-friendly laned home, its floor plan and finishes are high-quality."
That design and finishing quality is evident in the bright, spacious master suite.
A huge picture window lets in tons of natural light, and there's plenty of room for a king-size bed, a pair of end tables, a dresser and possibly an armoire. A large walk-in closet offers extra storage space for wardrobes, while the three-piece ensuite offers a welcome touch of luxury.
"With its five-foot shower, thermofoil vanity and window, it's a bright, functional space that's a pleasure to wake up to in the morning."
And while the show home version of the Chloe is priced at $419,900 filled with upgrades, a version with basic finishes can be acquired for $374,900. Add in a garage (about $16,200 to build) and a finished basement ($28,000 for the builder to complete) and a family could get into a complete, fully-landscaped home for just under $420,000.
"The idea behind the Chloe and other Urban Series homes is to reduce land cost to give buyers more value in a home without sacrificing livability," Frederiksen says. "So far, we've sold about 70 per cent of the homes on John Neufeld Crescent. They've been well received, and are the wave of the future because of the high level of value and function that they offer."
lewys@mymts.net
The details
Builder: Ventura Custom Homes
Address: 42 John Neufeld Cres., Devonshire Park (Transcona)
Style: two storey
Size: 1,527 sq. ft.
Model: The Chloe
Bedrooms: three
Bathrooms: 2½
Price: $419,900 (includes lot, GST & upgrades)
Contact: Anders Frederiksen, RE/MAX Executives, 204-226-7128