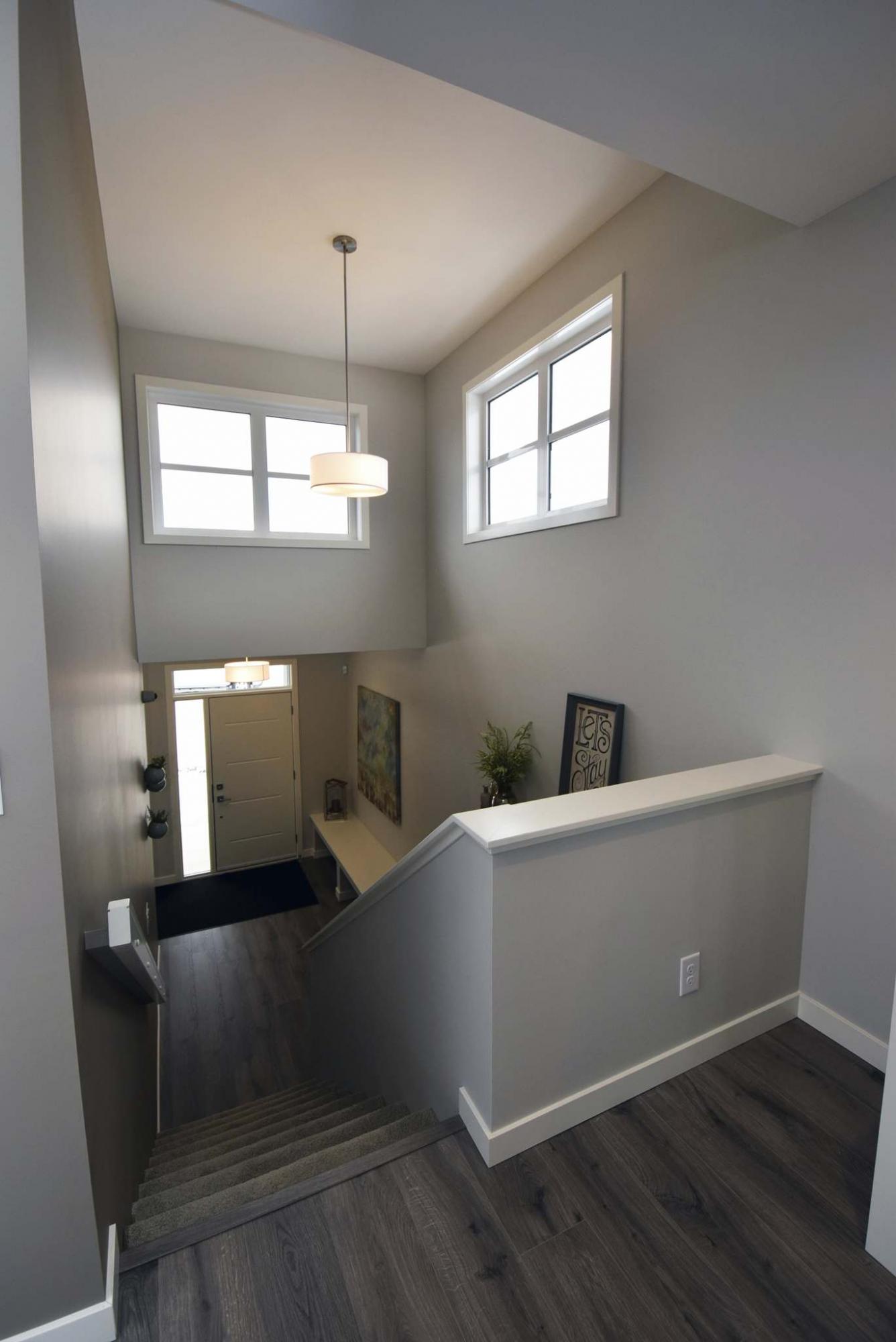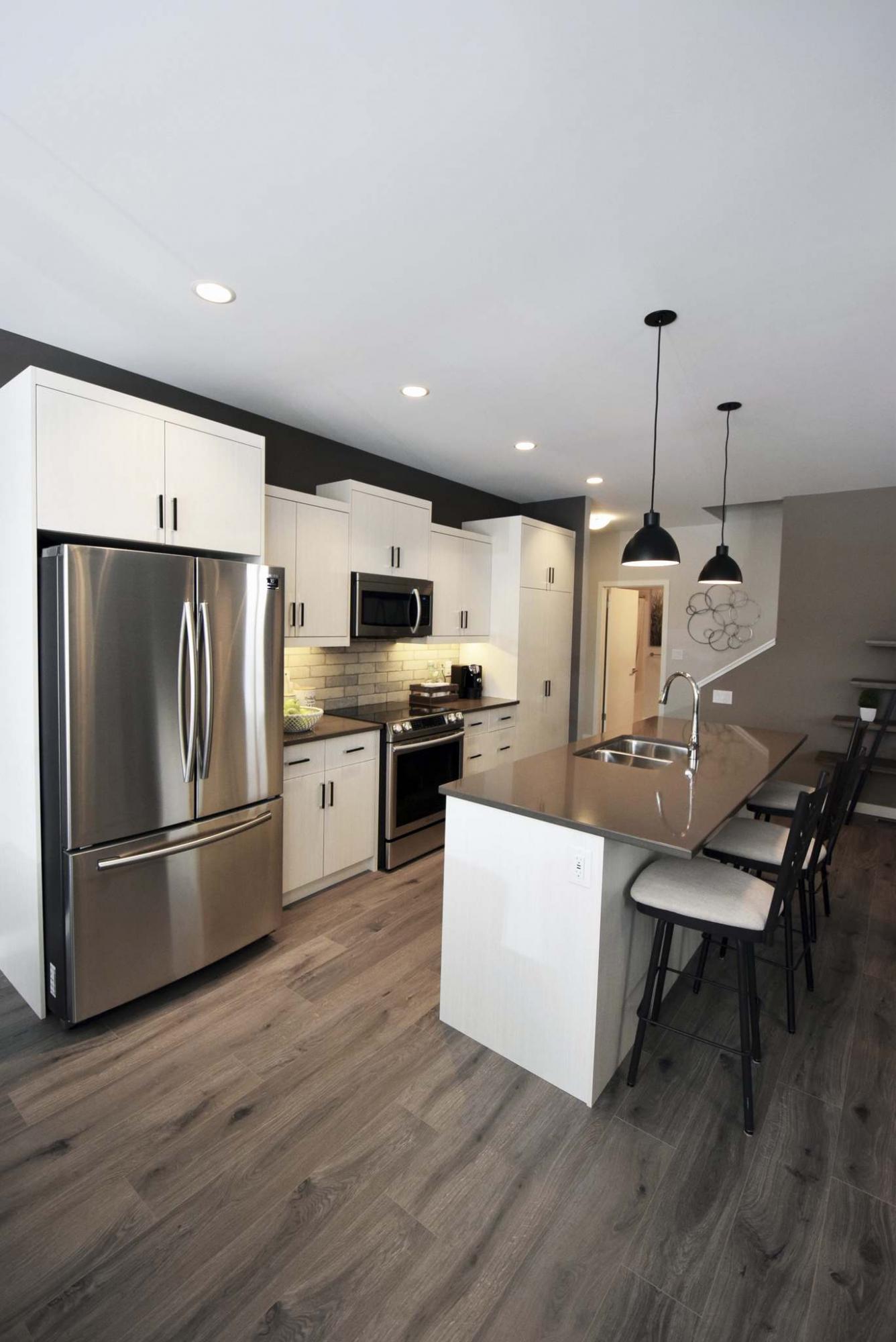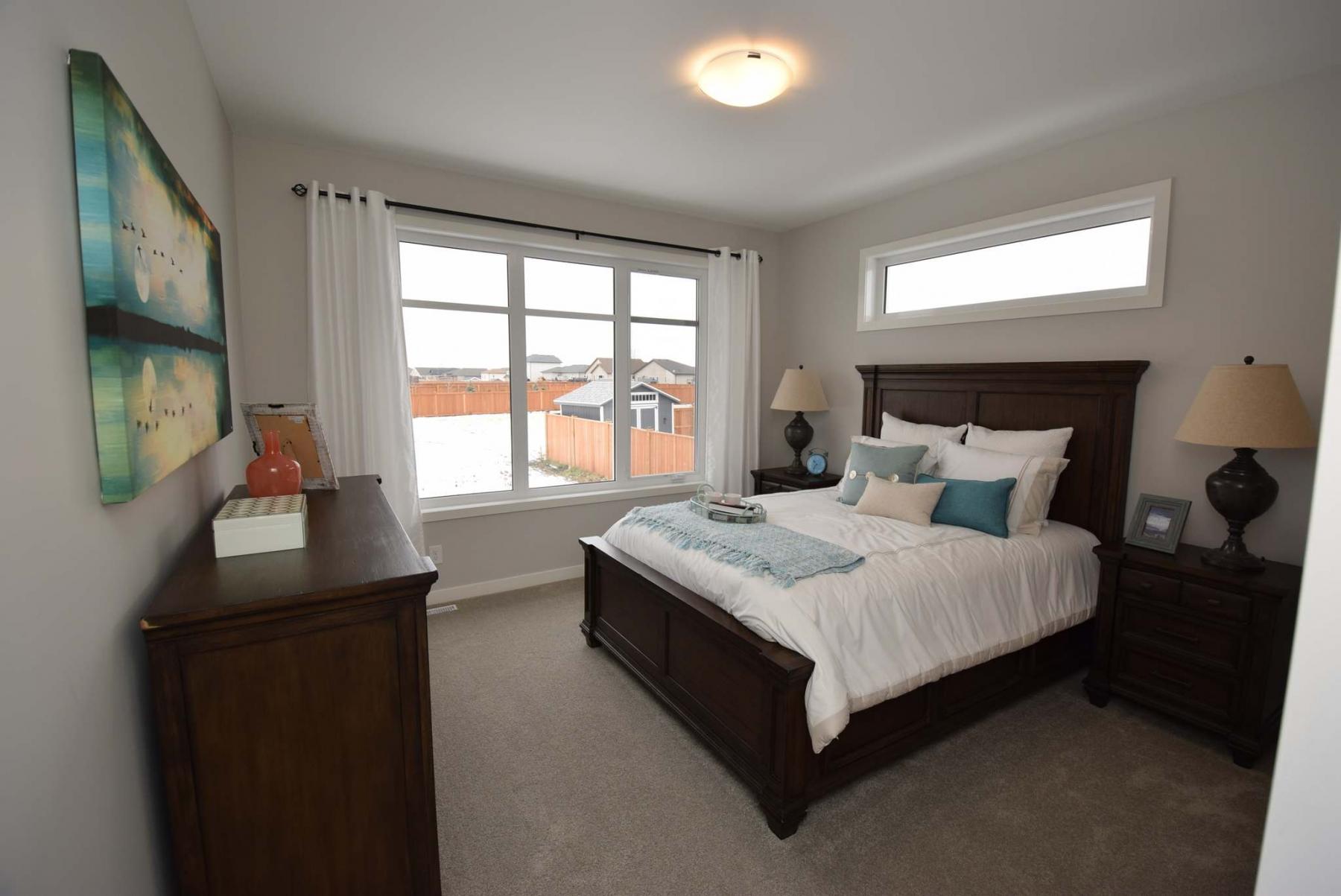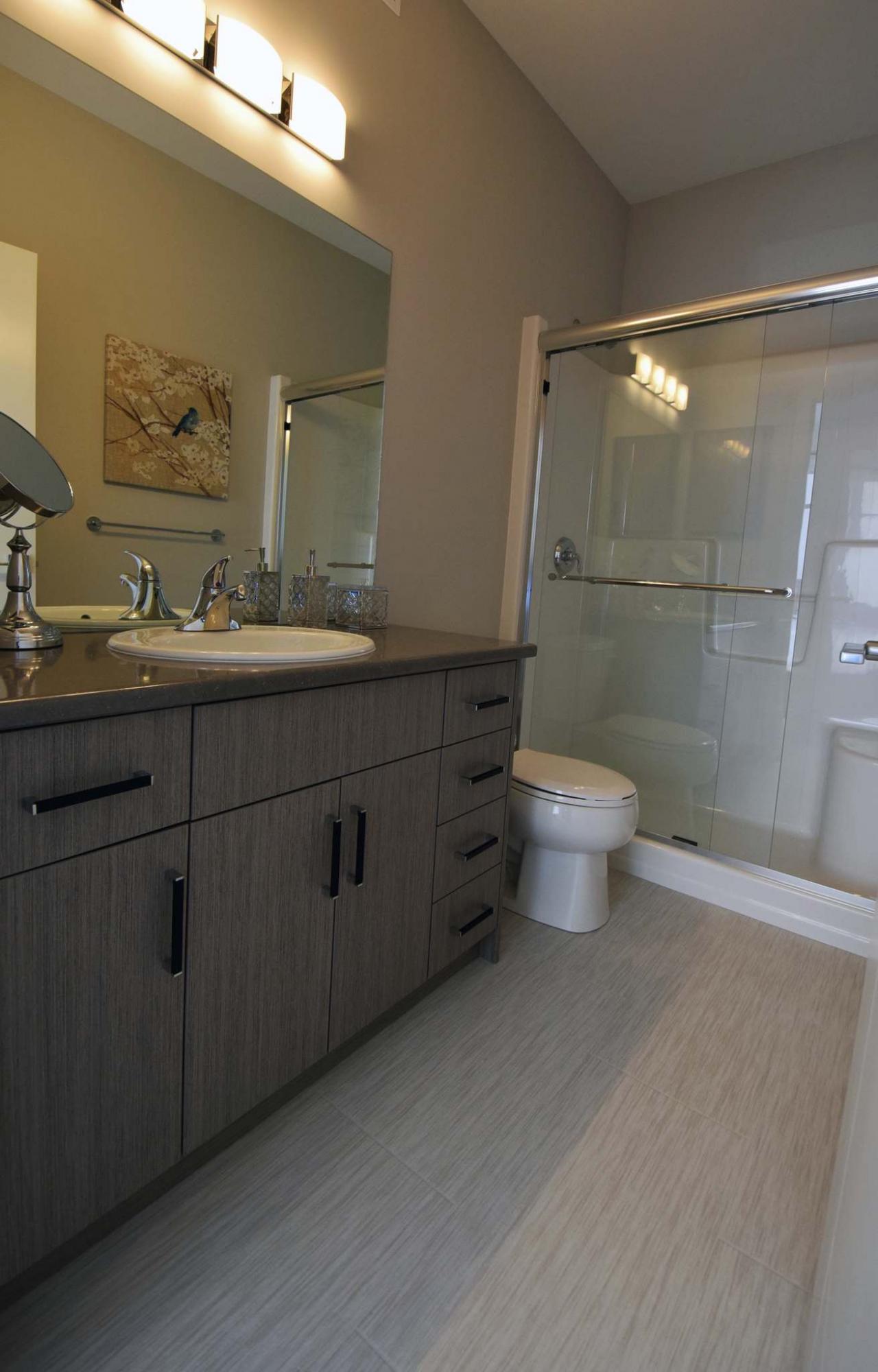 As recently as 10 years ago, bi-levels were a staple in the portfolios of most new home builders.
However, over the past decade, they have become increasingly rare — as bungalows and two-storey designs have taken over the new home market. Consequently, there just aren't many brand-new bi-level designs on the market today.
That all changed during the recent 2020 Fall Parade of Homes, says Ron Tardiff, Ventura Custom Homes' sales representative for 116 Prairieview Dr. in La Salle.
"In the past, I'd sold a ton of bi-levels in Lorette and thought they were a perfect home for the country," he says. "So I asked Ventura to come up with a new bi-level design for my show home in La Salle."
And what a design they delivered. Featuring three key modifications, The Kendall takes the bi-level concept to an entirely new level of style and function.
The first of those modifications comes in the grand, functional foyer, says Tardiff.
"I just love it — it's a very generous size with a section to the right with a double closet and door to the garage," he says. "It then extends from the front door into a large landing area with a soaring ceiling above it, a great feature that creates a real feeling of volume. Because it's so generous, you can have a lot of people in it at once, a feature that's perfect for entertaining."
A mid-sized staircase then leads upstairs to the main floor, which features a stylish yet sensible floor plan.
"What stands out to me is just how open and bright the great room area is," he says. "The family room, kitchen and dining room are open to each other, yet they're distinct spaces. At the same time, huge windows on the rear wall allow all kinds of natural light to flow inside. Even more natural light comes inside from windows to the side of and over the foyer."
One of the most surprising things about the great room is just how generous each space is (remember, the Kendall is a mid-sized 1,485 sq. ft).
The dining area — which is tucked away to the rear of the kitchen next to a huge window and patio door that leads out to a covered deck — can hold a table for six to eight.
Meanwhile, the adjacent kitchen — with its dark taupe countertops, light mocha cabinets and brick tile backsplash — is centred around a perfectly-proportioned island with an eating nook, double sink and plenty of prep space.
Then there's the subtly-spectacular family room across the way, says Tardiff.
"It really finishes the area off beautifully with its gorgeous entertainment unit, which features an extra-long fireplace with brick tile surround, white mantel, built-in shelving and feature wall with TV nook above with floating shelving either side," he says. "There are also 10 pot lights above — they're a standard feature — that provide extra illumination when it's needed."
Finally, there's the bedroom wing, which was carved into its own private spot behind the kitchen.
"Three bedrooms and a four-piece bath were placed around a wide landing area that provides families with tons of room to move on busy weekday mornings," says Tardiff. "The bathroom separates the two kids' bedrooms from the master suite, with one of the bedrooms placed on its own level up three steps from floor level."
Placed down its own four-foot-long hallway, the master suite is as private as you'll find in any other home, no matter whether its a bungalow or two-storey design.
"That privacy is something parents with young kids will appreciate, along with the fact that it comes with a beautiful three-piece ensuite, oversized walk-in closet and a huge window that allows loads of natural light to fill the big bedroom," he says. "There's also an oversized transom window over the bed that lets in more light."
Tardiff adds the Kendall's lower level was also modified to enhance livability.
"Wall height was increased to nine feet which allows for a ceiling height of eight feet, six inches. That increases the feeling of volume, while three huge, raised windows let in tons of natural light. With over 1,000 sq. ft. of livable space, you can put in a big rec room, fourth bedroom and bathroom and still have plenty of space for a laundry room and storage."
The Kendall proves that bi-levels still have much to offer active families, he concludes.
"It's a great plan that provides a lot of room to develop and move forward. At $488,800 with upgrades or about $431,500 in a more economical version with standard finishes, it's a real nice addition to Ventura's portfolio."
lewys@mymts.net
Details
Builder: Ventura Custom Homes
Address: 116 Prairieview Dr., La Salle
Style: bi-level
Size: 1,485 sq. ft.
Model: the Kendall
Bedrooms: three
Bathrooms: two
Price: $488,800 (Includes lot, upgrades & GST)
Contact: Ron Tardiff, Sutton Group - Kilkenny Real Estate, 204-878-9585