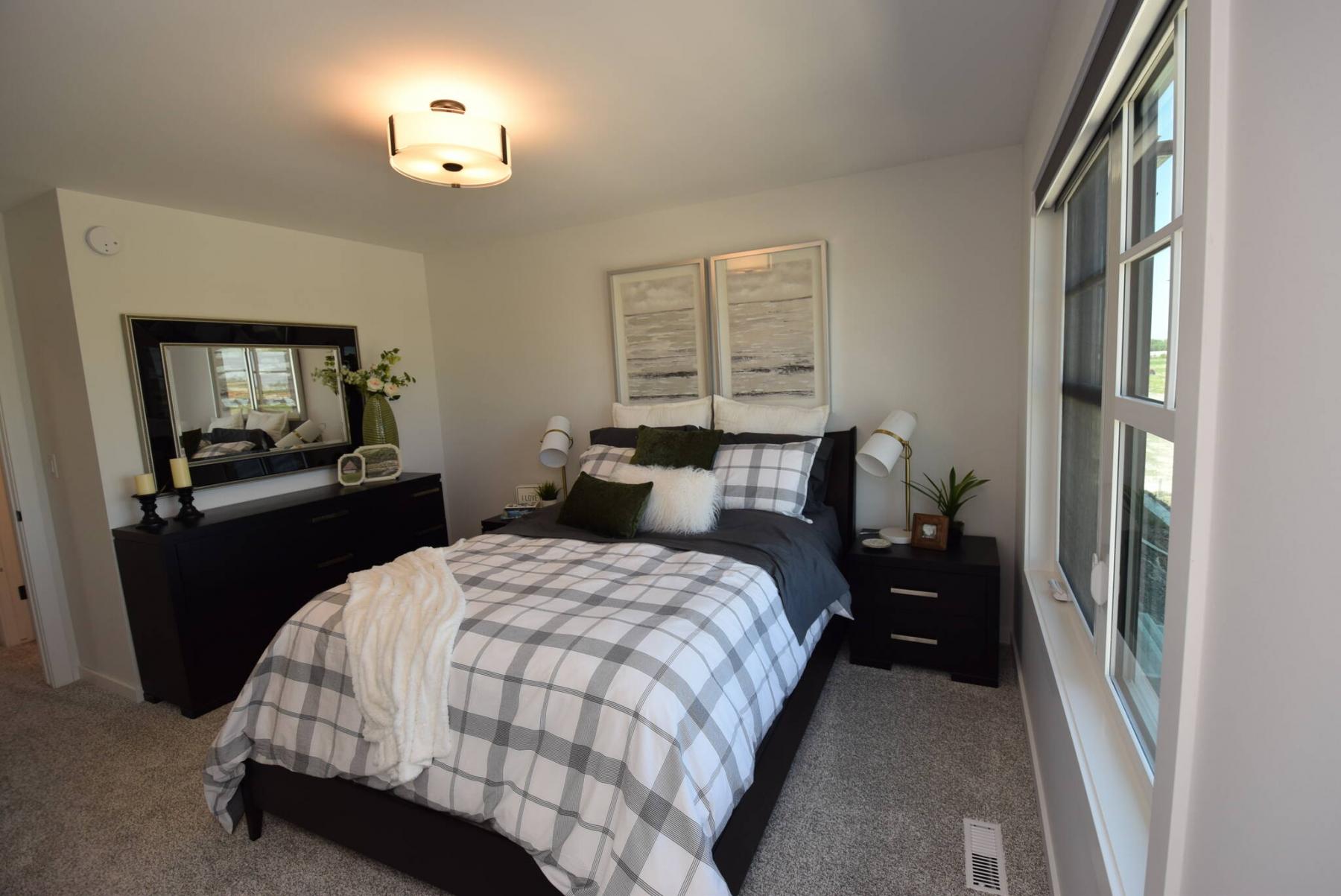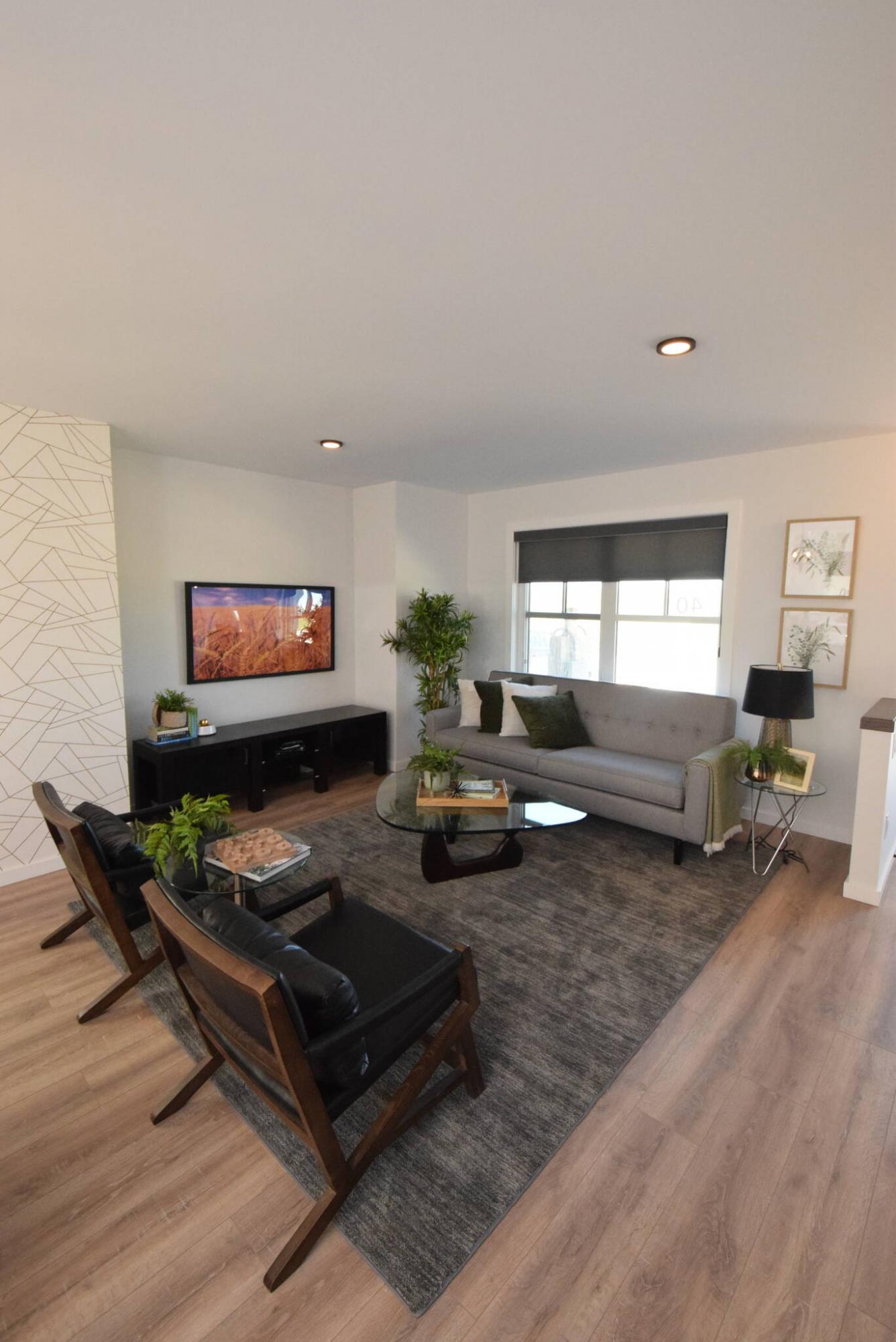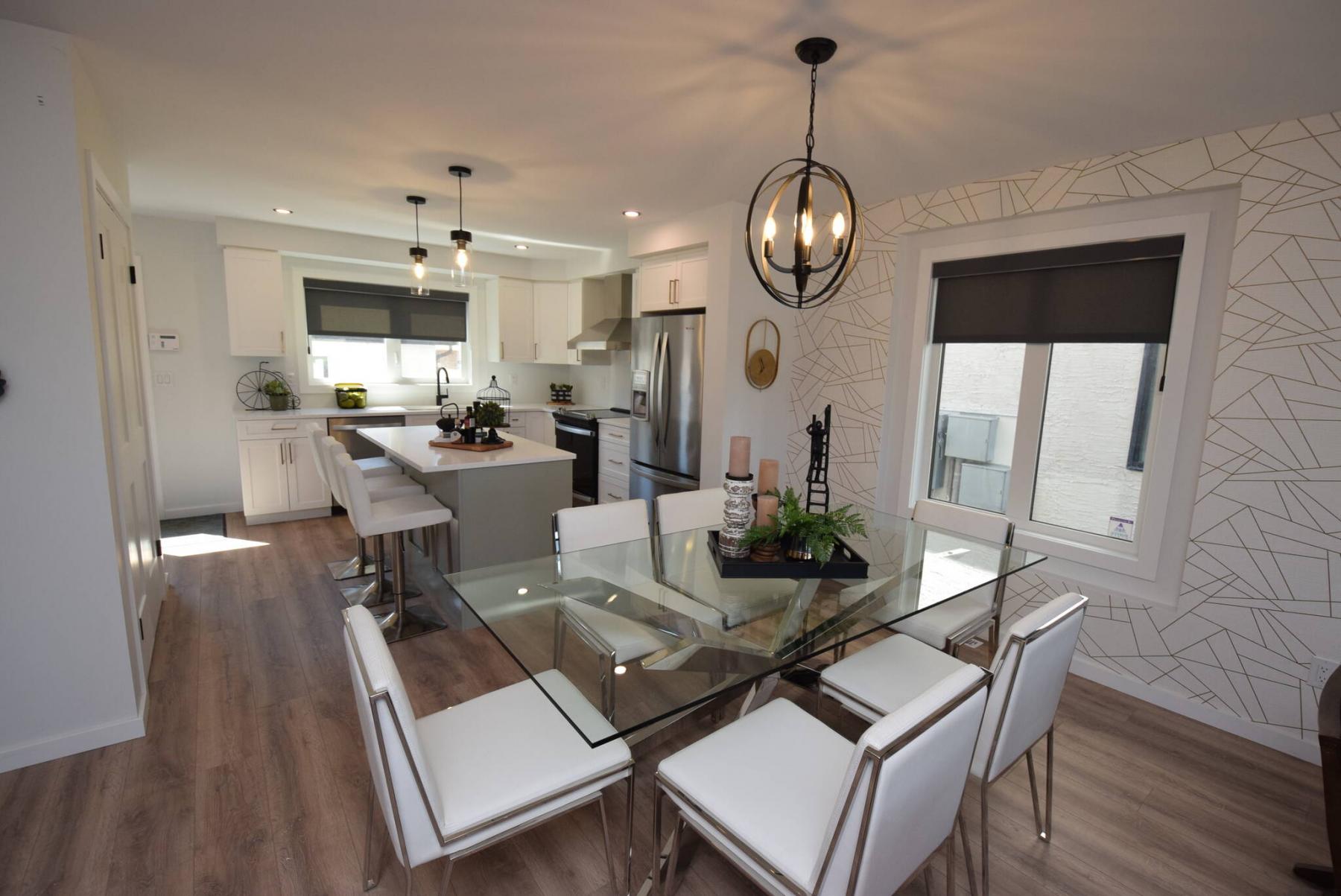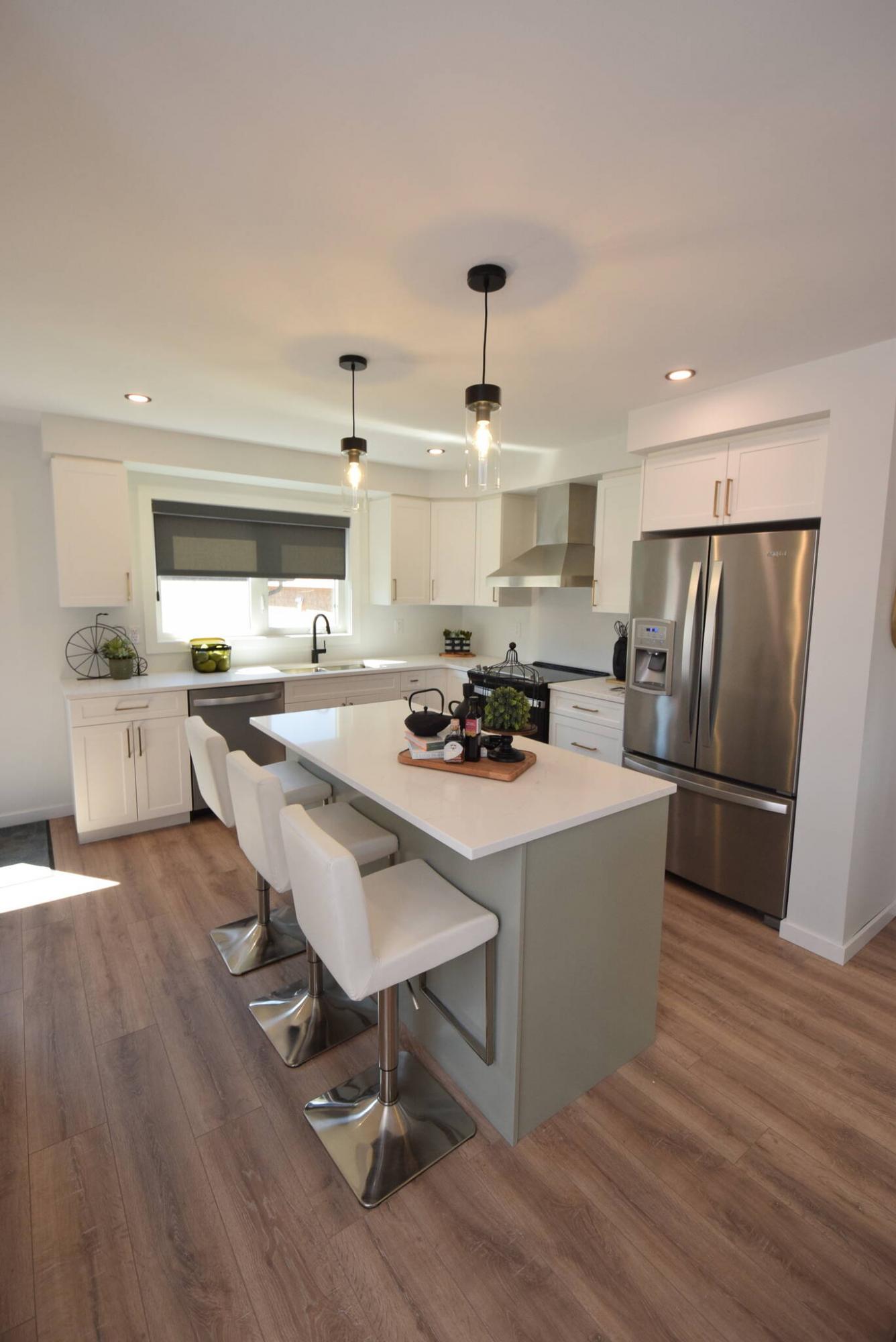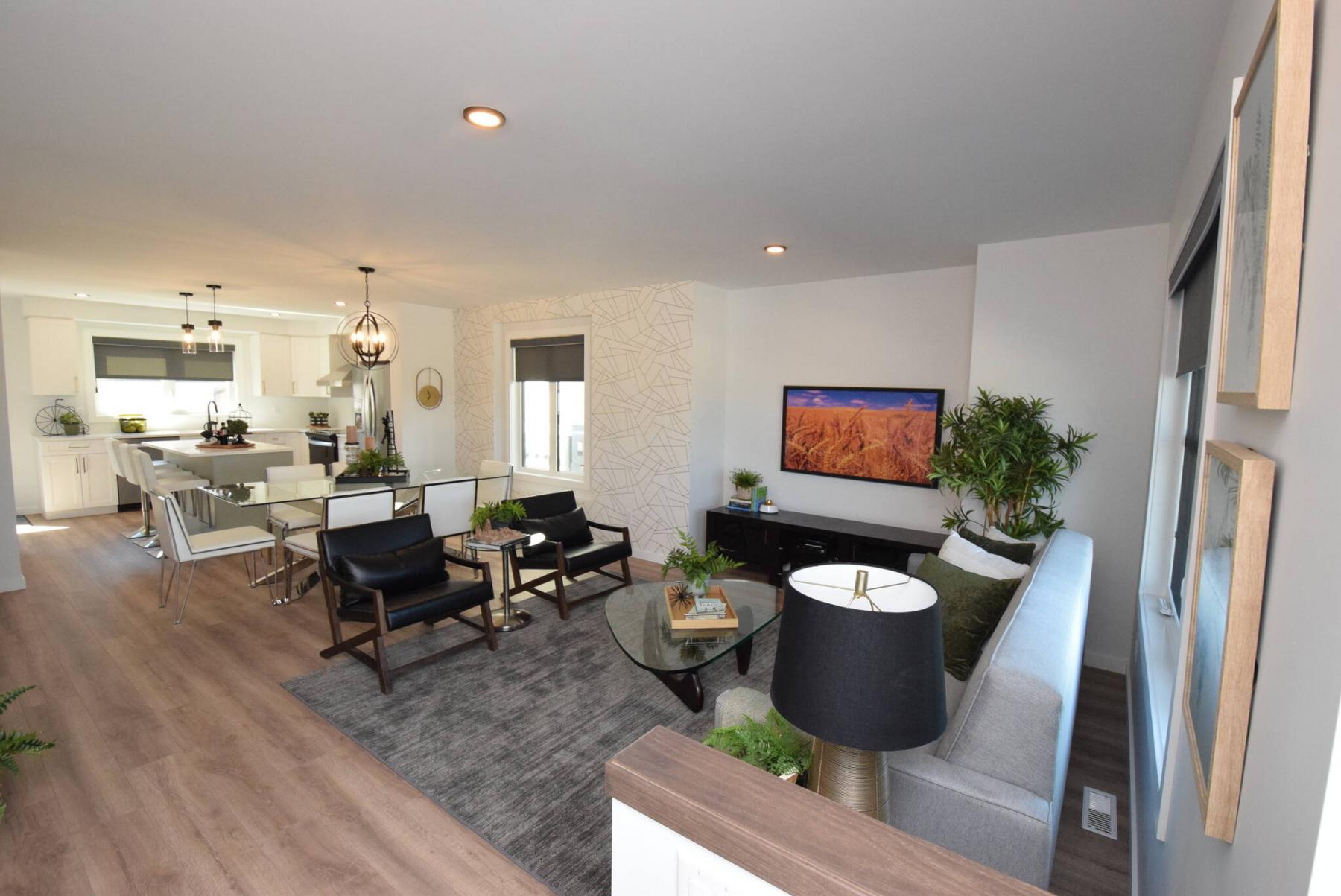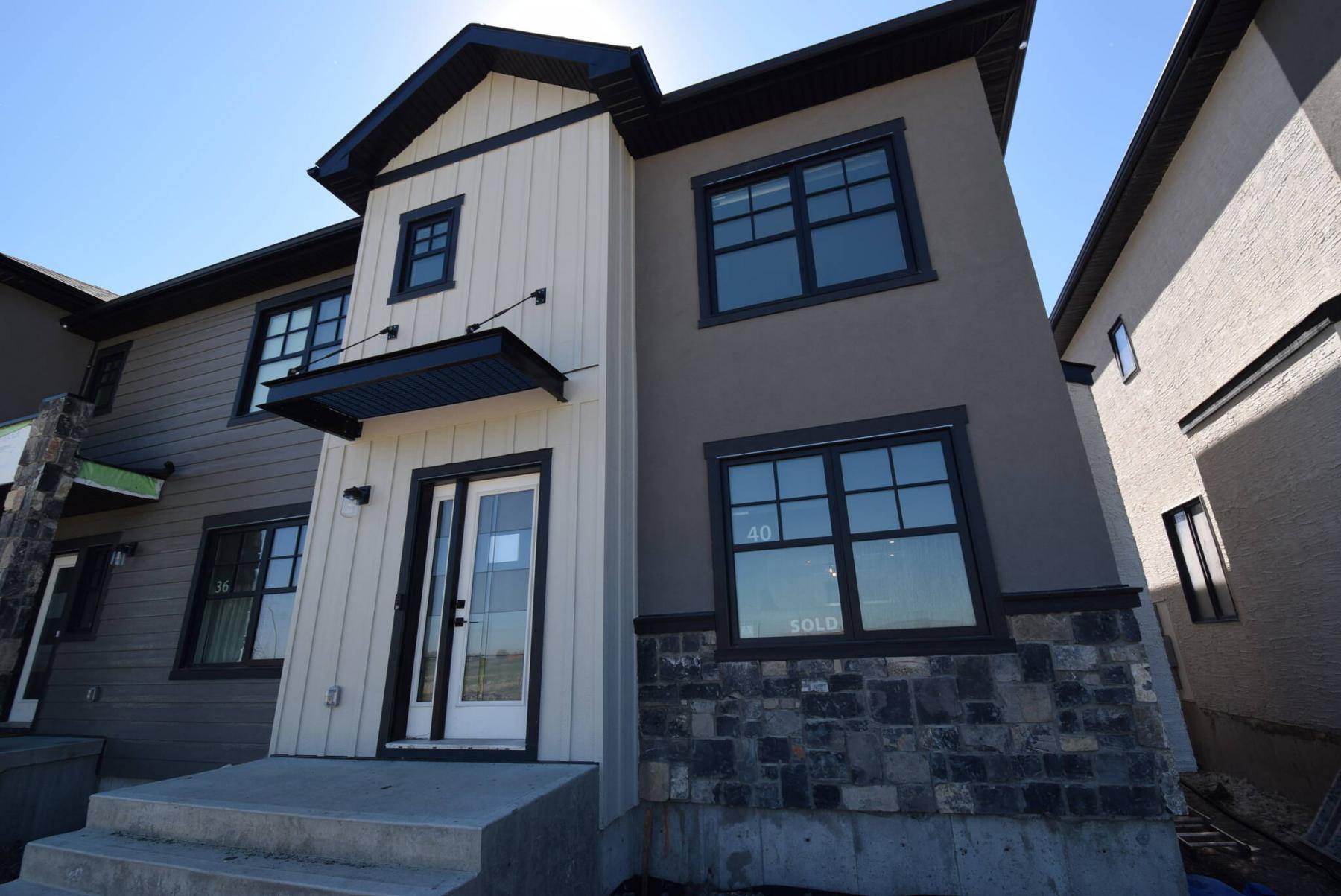 With prices of single-family homes seeming to increase daily, consumers looking for a new home are desperately searching for one that doesn't cost $600,000 or more.
Kensington Homes has come up with a very viable — and more affordable — alternative in the form of Witham at Sage, says the sales representative for the new townhome condo project, Chantal Klassen.
"This is actually Kensington's first townhome condominium project," she notes, adding that the response to it has been tremendous. "We've seen a good mix of buyers, from first-time buyers to professionals to downsizers. The units seem to work for everyone. So does the price, which ranges from $462,900 to $483,900."
The first impression of the display suite at 40 Witham — the largest model offered at 1,408 sq. ft. — is a resoundingly good one.
"People are surprised by just how much space and light there is in the main living area," says Klassen. "Each space, from the family room to the dining room to the kitchen is a good size, and lots of natural light flows from front to back. There's lots and lots of sunlight."
Turns out all that natural light comes from several sources: a front door with a glass centre and big picture window on the home's front wall, a large window on the side wall next to the dining area.
A huge window over the kitchen's double sink and back door with a glassified centre on the rear wall add even more light, creating a pleasantly bright interior ambience.
Most importantly, the three spaces don't overlap, creating a functional, user-friendly feel.
"Almost everyone who's gone through the display suite liked the fact that you can easily get a table for six in the dining area," she says. "One thing to note is that the window next to the dining room is unique to the display suite due to its positioning."
Meanwhile, the spaces on either side of the spacious dining area are just as impressive.
The family room — which is neatly defined by a wall with cantilevered niche designed to hold an entertainment unit and TV — easily accommodates a sofa and two chairs (or a love seat).
Then there's the kitchen, which has all the trappings a resident chef could ever want.
"It comes with quartz countertops, white thermofoil cabinets, a pantry, an island with contrasting grey base and an eating nook for three," Klassen says. "Kitchens are offered in three versions: two-tone packages, and one that's all white."
A four-foot-wide staircase then leads up to the unit's upper level, which is as efficiently laid out as its main floor.
Natural light flows in from every direction courtesy of large windows in all three bedrooms.
It starts off with a nicely sized laundry closet set to the right of the stairs.
The two secondary bedrooms were placed to the left of the stairs, while an elegant four-piece bath was placed at the outset of a short hallway to the right to subtly separate the primary bedroom from the secondary bedrooms.
Klassen says reviews of the primary bedroom have been overwhelmingly positive.
"Visitors have said that it's like what you'd expect to find in a single-family home — spacious, with lots of light and a big walk-in closet. You can easily fit a queen-sized bed in the bedroom, and you also get a beautiful three-piece ensuite with a walk-in shower and window."
She adds that two other features add even more function and value to the already functional condo.
"You also get a full basement that can hold another bedroom, bathroom, and rec room, and each unit also comes with either a single or double detached garage. There will also be a yard out back, too."
Best of all, almost everything is included in the price of each condo.
"The only upgrades would be the alarm system, wallpaper accents and appliances. Everything else comes standard, including the laminate plank flooring, window coverings, light package, and cabinets," Klassen says.
There's one more benefit to purchasing one of the townhomes — and a big one.
"You don't have to wait for a home to be built, which could take up to another 18 months. We have four units left that are move-in-ready. These townhomes don't lack anything, and are more affordable than a single-family home. That's why they appeal to so many different types of people."
lewys@mymts.net