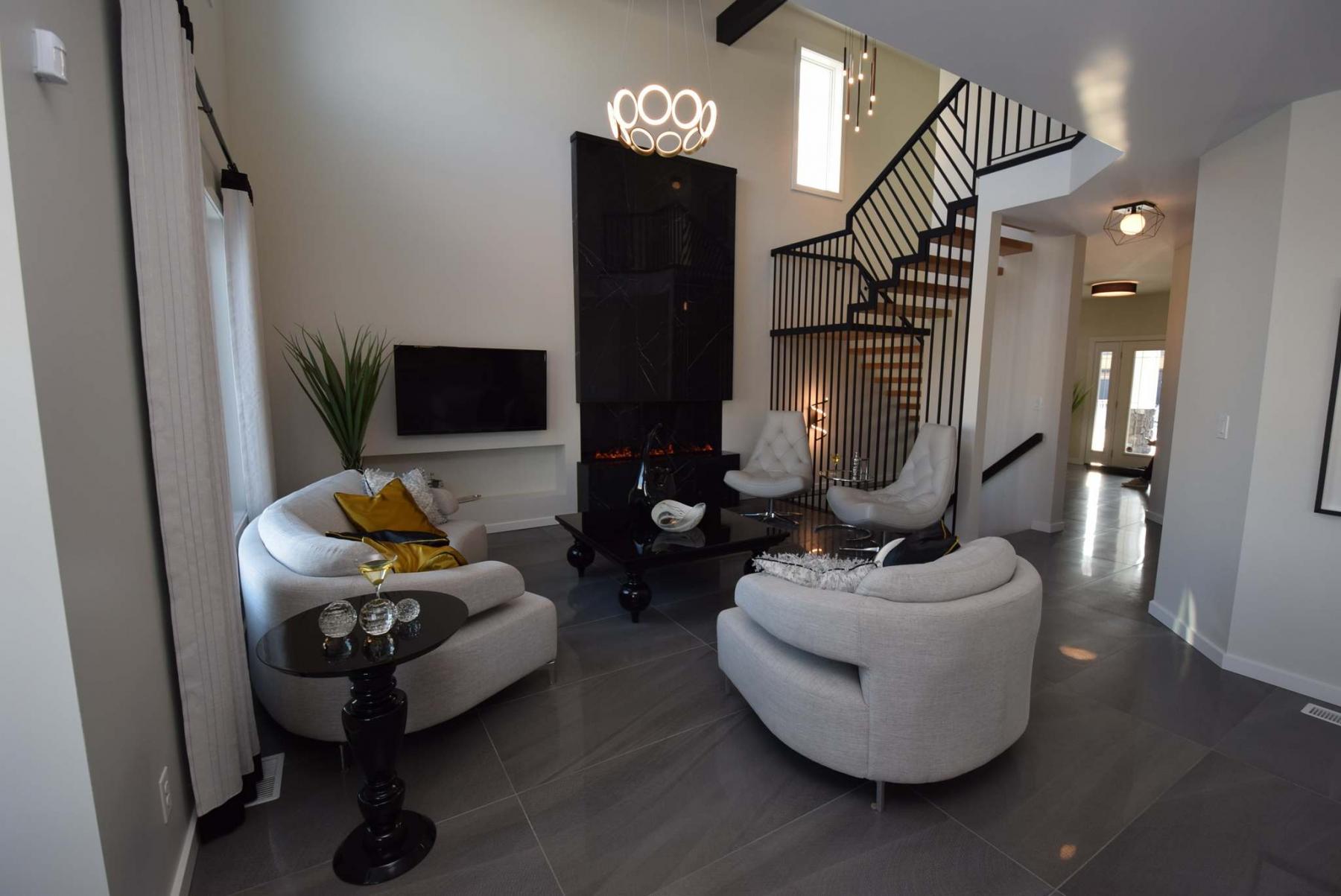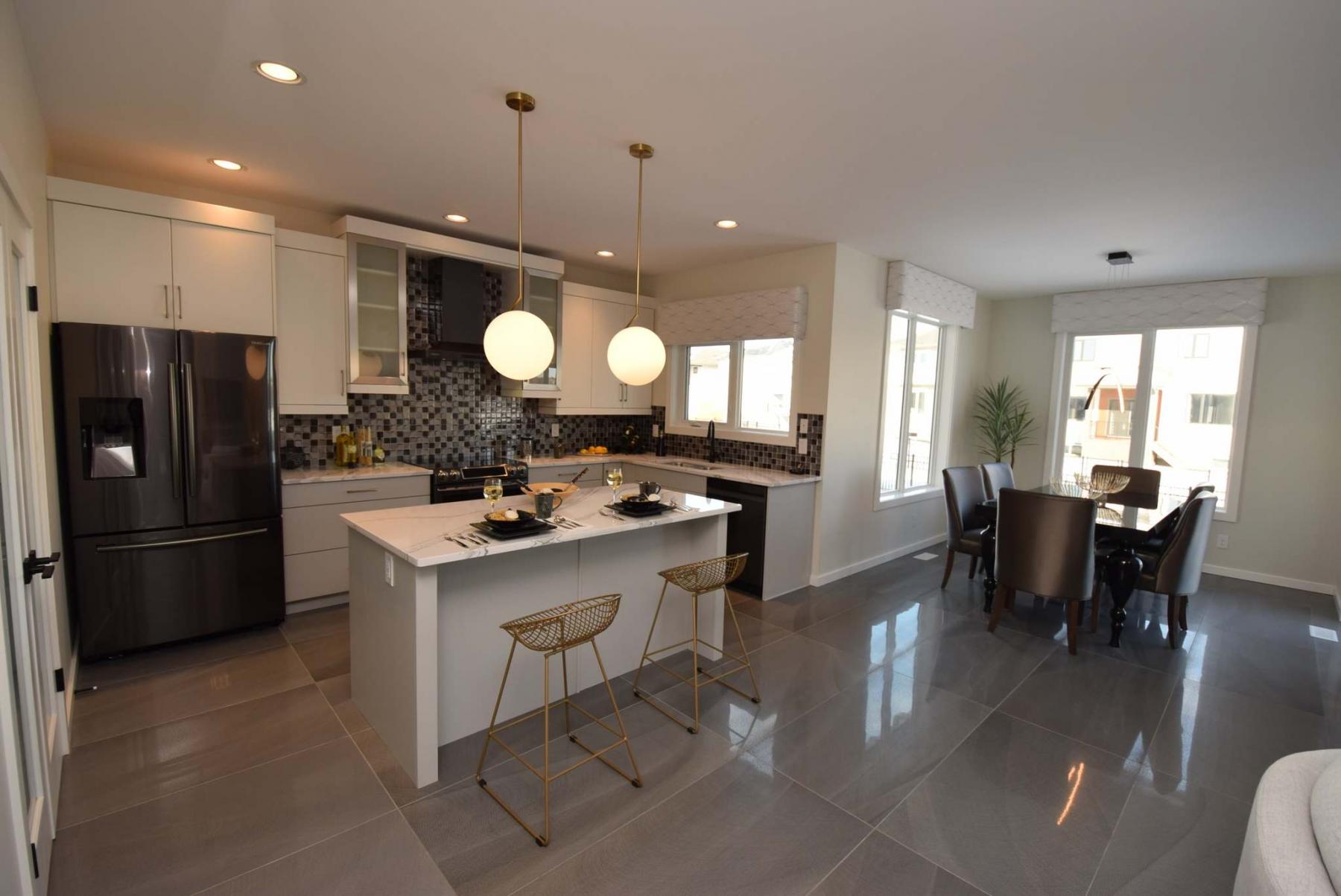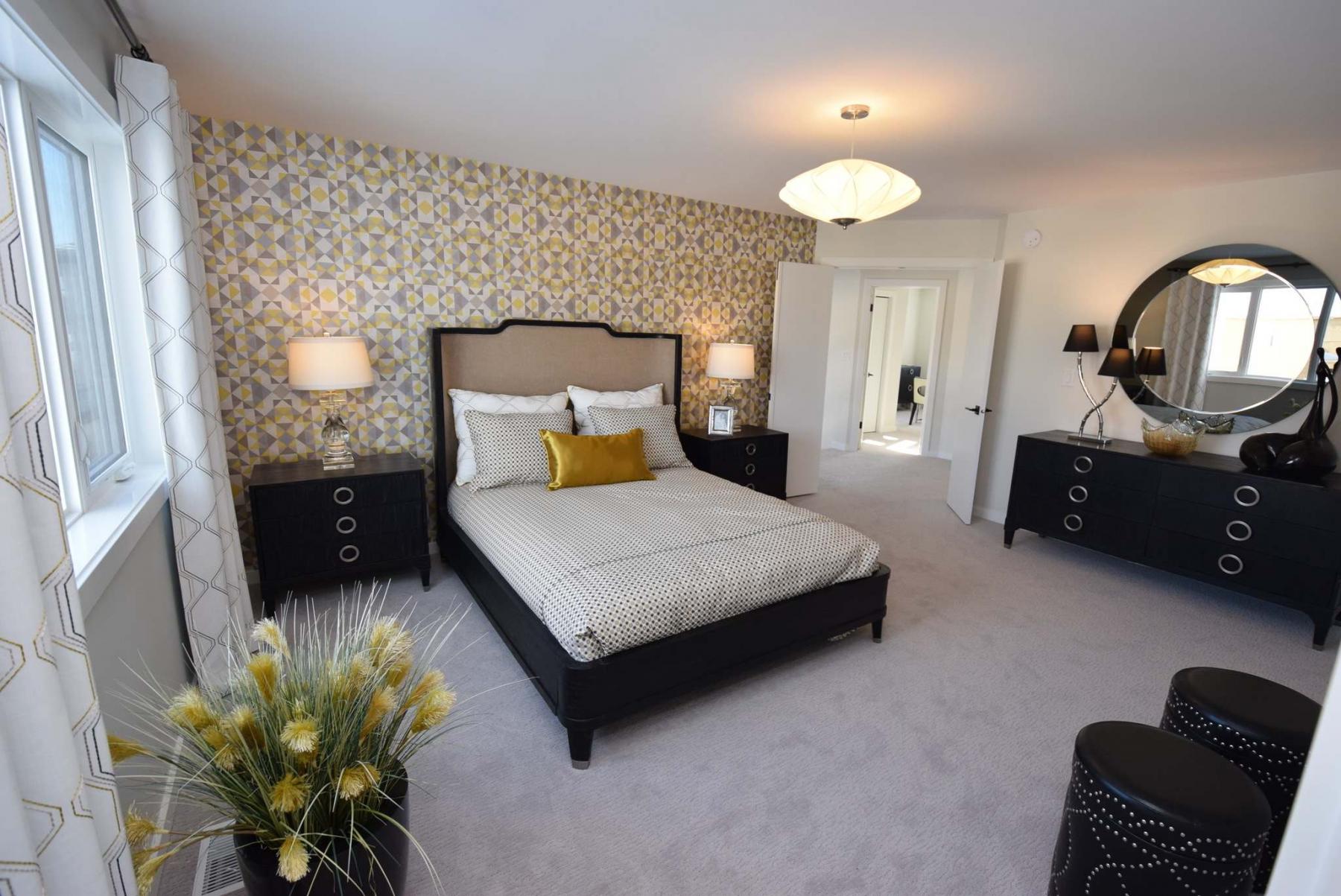 It's not often flooring jumps out at you immediately upon walking into a show home.
Yet, that's exactly what happens the moment you step into the generous foyer at 355 Willow Creek Rd. and see the gorgeous grey/black porcelain tile flowing majestically through the entire main floor.
"The moment I found the tile, I knew I wanted it," Spencer Curtis of Hilton Homes says. "It was really expensive, but seeing as this is the last show home we're building in Bridgwater Trails — all the building lots are sold out — I said, 'Let's go big on this one.'"
Make no mistake about it, the Jocelyn is big at 2,142 square feet.
And though it's a luxuriously appointed home, its price tag isn't as big as you might think.
"The reaction to the home has been amazing — people can't believe the home's price — which is $655,000 and change — pretty much everyone has said, 'That's it? We thought it would be well over $700,000,'" Curtis says.
There's a reason why people think the home is more expensive than it is: Hilton Homes' design team did a great job of mixing luxurious and standard finishes within the confines of a proven home design.
While it's a visual feast, the upsized, upscale version of the Jocelyn is a highly functional home.
"We had so much fun designing the home," he says. "As always, the plan comes first. We made sure the home was functional. Then we added dramatic architectural features that added style and interest, yet were still practical."
Two of those features stand out in a big way.
The first is a unique staircase, the second a smashing fireplace that serves as the family room's focal point.
"I'd say the staircase is the home's statement piece. It's made of a custom steel superstructure that was painted black and paired with solid open-riser stairs," Curtis says. "It leads up to a landing that overlooks the great room, and that provides open, bright entry to the second floor. The vertical black steel bars that descend down into the family room are quite the sight."
Then, there's the fireplace, which is pretty cool, too.
"Instead of a standard electric ribbon fireplace, we went with a water vapour fireplace that we set in an awesome porcelain tile that mimics black marble," he says. "Even though it's a big standout piece like the staircase, it blends in beautifully with its surroundings, the grey tile floor, off-white walls, quartz countertops and off-white thermofoil cabinets."
At the same time, the great room is bright, spacious and navigable.
Well-placed windows on its rear wall, a huge window over the kitchen sink, two windows and a patio door that surround the bumped-out dining area and a pair of large windows set down low and up high in the family room, allow all kinds of natural light to flow inside.
Thanks to the Jocelyn's generous square footage, all three spaces are grand, with plenty of room left over to move around between areas.
"It's just a very livable, beautifully finished area — a nice spot to entertain in, or to spend time with the family."
Meanwhile, the home's second floor was expressly designed to accommodate a large family with four bedrooms.
"It starts off with a beautiful view down to the great room and a nice, open feel that comes from the family room's 18-foot-high, beamed ceiling. All three secondary bedrooms are a good size with huge windows, and the main bath features a cool patterned vinyl floor."
Last but not least, the master suite — which features an angled, double-door entrance — is a true retreat.
"There's a bit more space in the bedroom than usual because we didn't do a deluxe ensuite with soaker tub. That opened up space that provided more options for furniture placement," he says. "The ensuite is a gorgeous space with four-foot custom tile/glass shower with bench and grey hexagonal tile floor. There's also a nice big walk-in closet, too."
Bold but practical, the Jocelyn is the sum of all its parts, Curtis says.
"Taking a few design risks really paid off. The home is bold and stylish, but in a tasteful, functional way. It turned out just the way we hoped it would."
lewys@mymts.net
Details
Builder: Hilton Homes
Address: 355 Willow Creek Rd., Bridgwater Trails
Style: Two-storey
Size: 2,142 sq. ft.
Model: The Jocelyn
Bedrooms: four
Bathrooms: 2½
Price: $655,017 (includes lot, upgrades, GST)
Contact: Marie Livingston, Century 21 Carrie.com, 204-232-2224