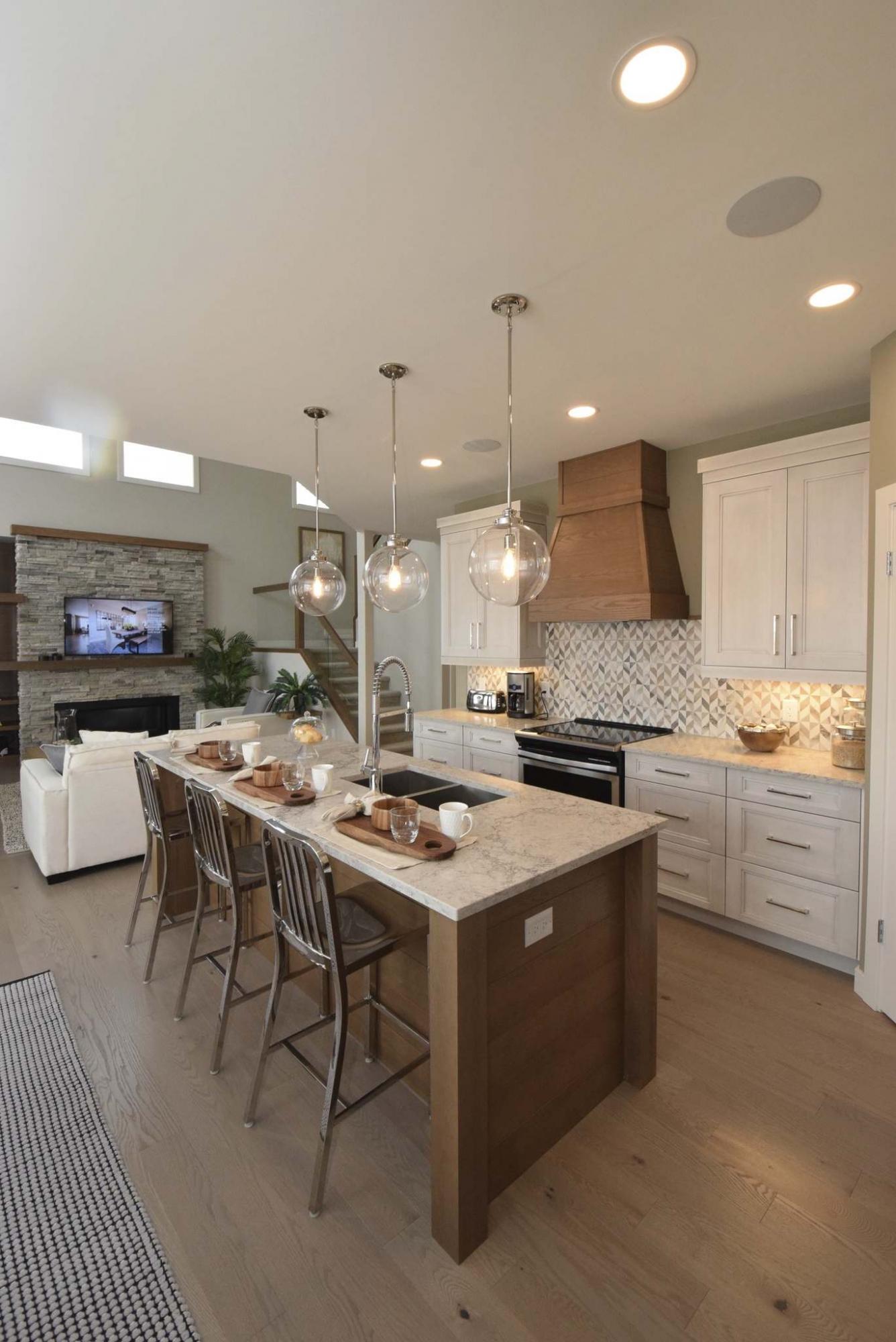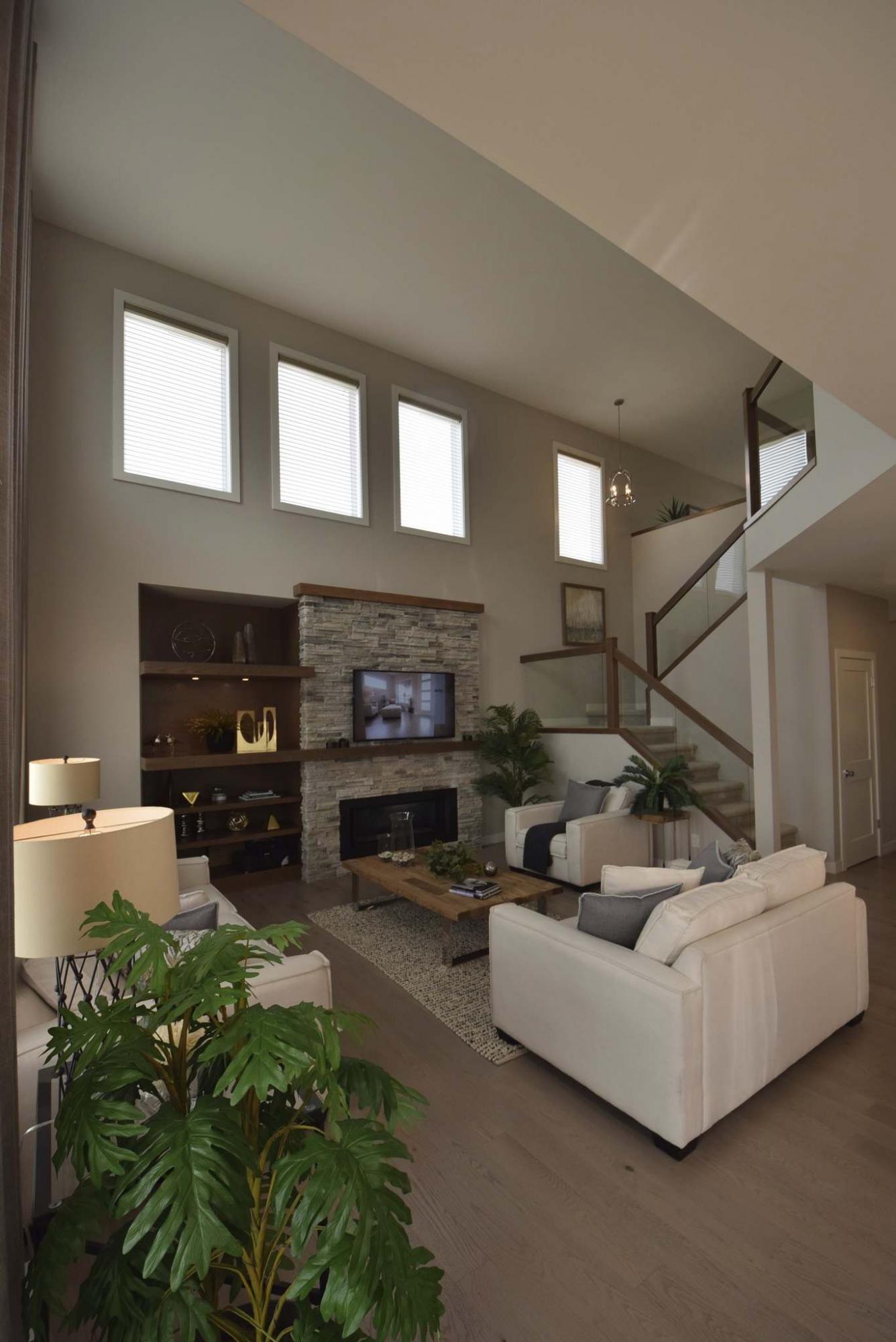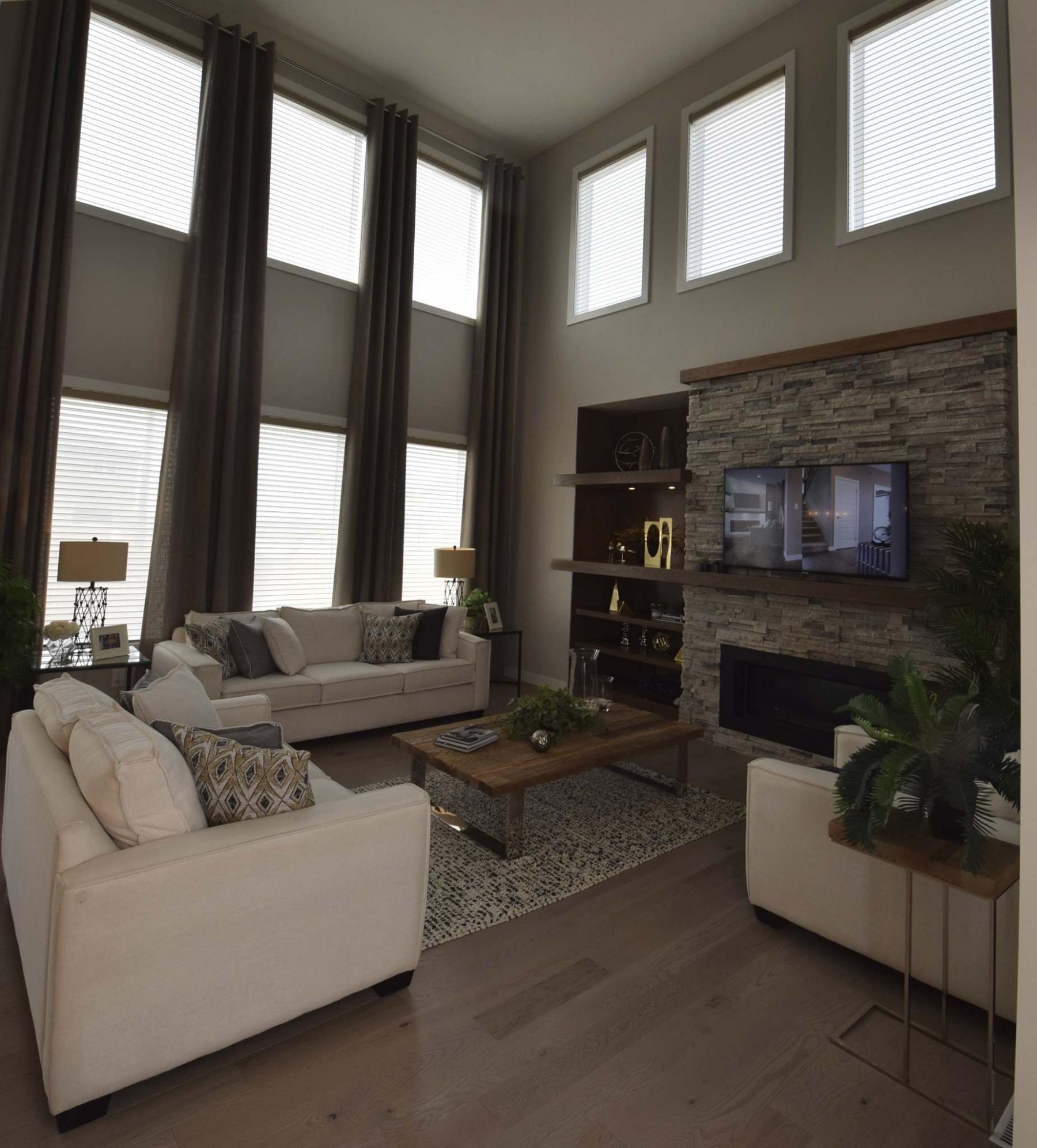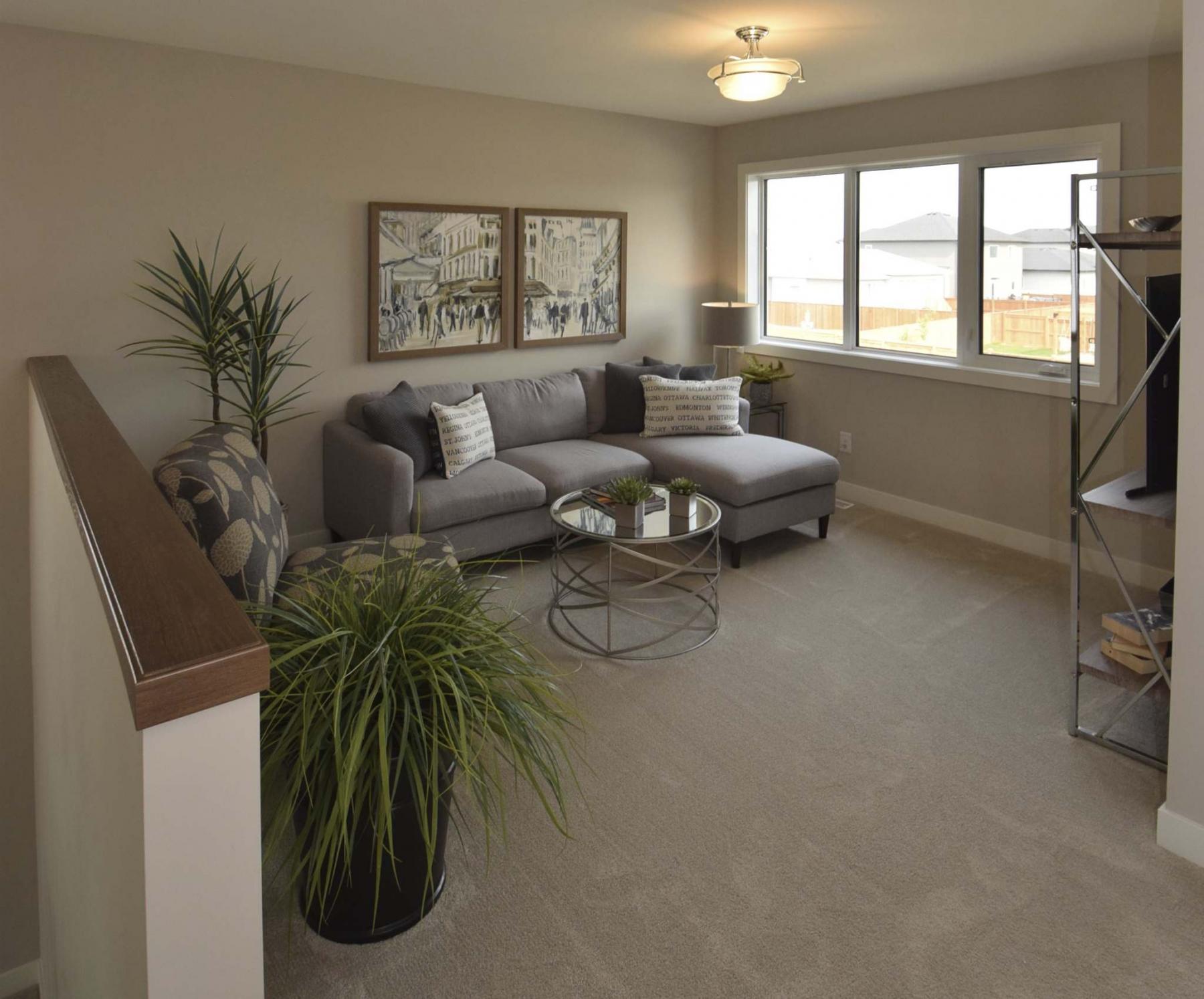 When it comes to a home's livability, it is determined by how well all its available space is used.
Use it poorly, and the end result is a spacious yet bland home. Use it well, and the result is a sensibly grand home that's loaded with style and function.
Sterling Homes' show home at 3 Creemans Cres. in Charleswood's RidgeWood West resides firmly in the latter category, says the sales representative for the 2,335-square-foot, two-storey masterpiece, Philip Musick.
"Even though this is a large home, it's a practical home above all else," he says. "It offers a combination of space, elegance and utility that's extremely hard to beat."
That sense of space and utility asserts itself the moment you step inside. Where most foyers simply open onto a landing or hallway, this one doesn't.
"Take just a few steps forward from the foyer, and you arrive at a space to the right that's used most often as an open den," Musick says. "It not only opens up the area between the foyer and great room beautifully, but a pair of large windows allow all kinds of natural light to flow inside."
Meanwhile, a five-foot-wide doorway to the rear of the den creates an air of mystery that turns into delight the moment you emerge from the doorway, says Musick.
"Right in front of you is a grand family room with an 18-foot ceiling and a rear wall filled from floor to ceiling by 36-inch by 60-inch windows. Three more optional windows were placed over a beautiful optional entertainment unit with a cultured stone feature wall, fireplace, generous TV area and open shelving to the left."
He adds that the two spaces to the left, an immaculate island kitchen and dining area, don't disappoint, either.
"First of all, you can bring groceries into the kitchen through a walk-through panty from a hallway behind it that also holds a powder room and mud/laundry room. A nine-foot quartz island that seats three, while taupe thermofoil cabinets, with their brushed finish, and beautiful greys and browns add warm undertones that blend wonderfully with a mosaic tile backsplash."
And because the home is larger than normal at over 2,300 square-feet, plenty of space was reserved for a huge dining area behind the kitchen.
"Space was opened up for it by bumping the rear wall out about three-and-a-half feet," Musick says . "A big window behind it lets in more natural light, while a patio door beside it leads out to a 16-foot by 11-foot composite deck and fully-fenced backyard."
Access to the Saratoga's upper level comes via a stunning open staircase that was carved out of the wall to the right of the family room.
"Everyone who's been through loved how its bordered by tempered glass that preserves its open feel. A large window over it on the side wall allows more light to flow into the family room, and upstairs."
Not surprisingly, the home's second floor is as sensibly grand as its main floor. Once again, space, light and style is abundant.
"For starters, the view down to the family room is spectacular with its wall of windows. Then, there's a loft to the left, which could also be used as a bedroom," he says. "A wing to its right leads to a gorgeous four-piece bath, and two large secondary bedrooms with huge three-piece windows."
To prioritize privacy, the primary bedroom was then set down its own hallway to the right of the loft.
"It's a spacious, calming space that's completed by a large walk-in closet and deluxe ensuite with barn door that offers a soaker tub beneath a big obscured glass window, glass and tile walk-in shower and gorgeous vanity with quartz countertop and dual raised oval china vessel sinks."
Musick says the Saratoga is a spacious, grand design that deftly combines luxury with livability.
"I think it's a home that every family looks for — one that's designed for day-to-day living, yet offers the style and elegance that they desire. It's also positioned in a community that gives those who grew up in Charleswood a place to raise their family in a wonderful community."
lewys@mymts.net
Details:
Builder: Sterling Homes
Address: 3 Creemans Cres., RidgeWood West
Style: two-storey
Size: 2,335 sq. ft.
Model: Saratoga
Bedrooms: three plus loft
Bathrooms: 2.5
Price: $749,024 (includes lot & GST)
Contact: Philip Musick, Rancho Realty Services, 204-795-8392