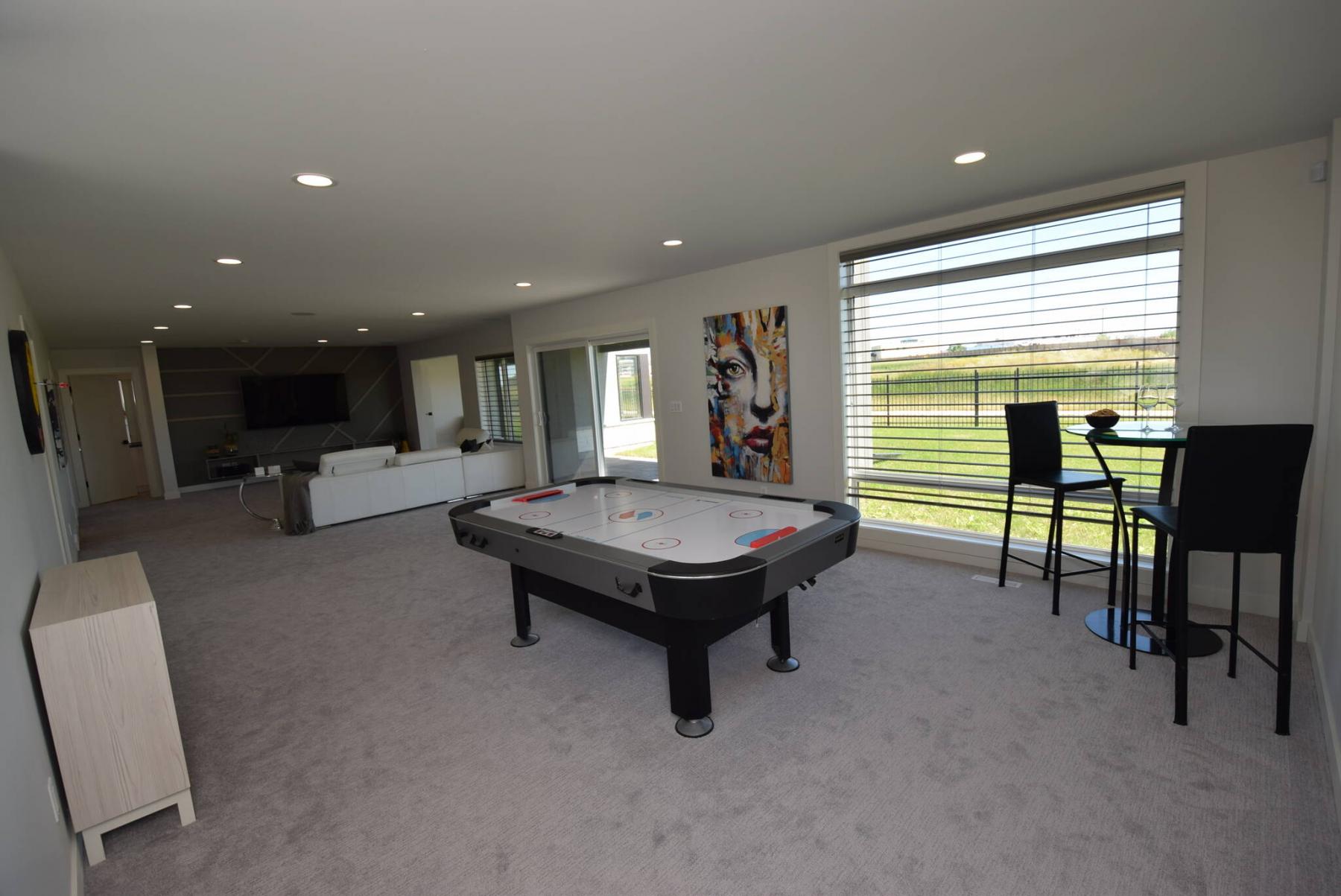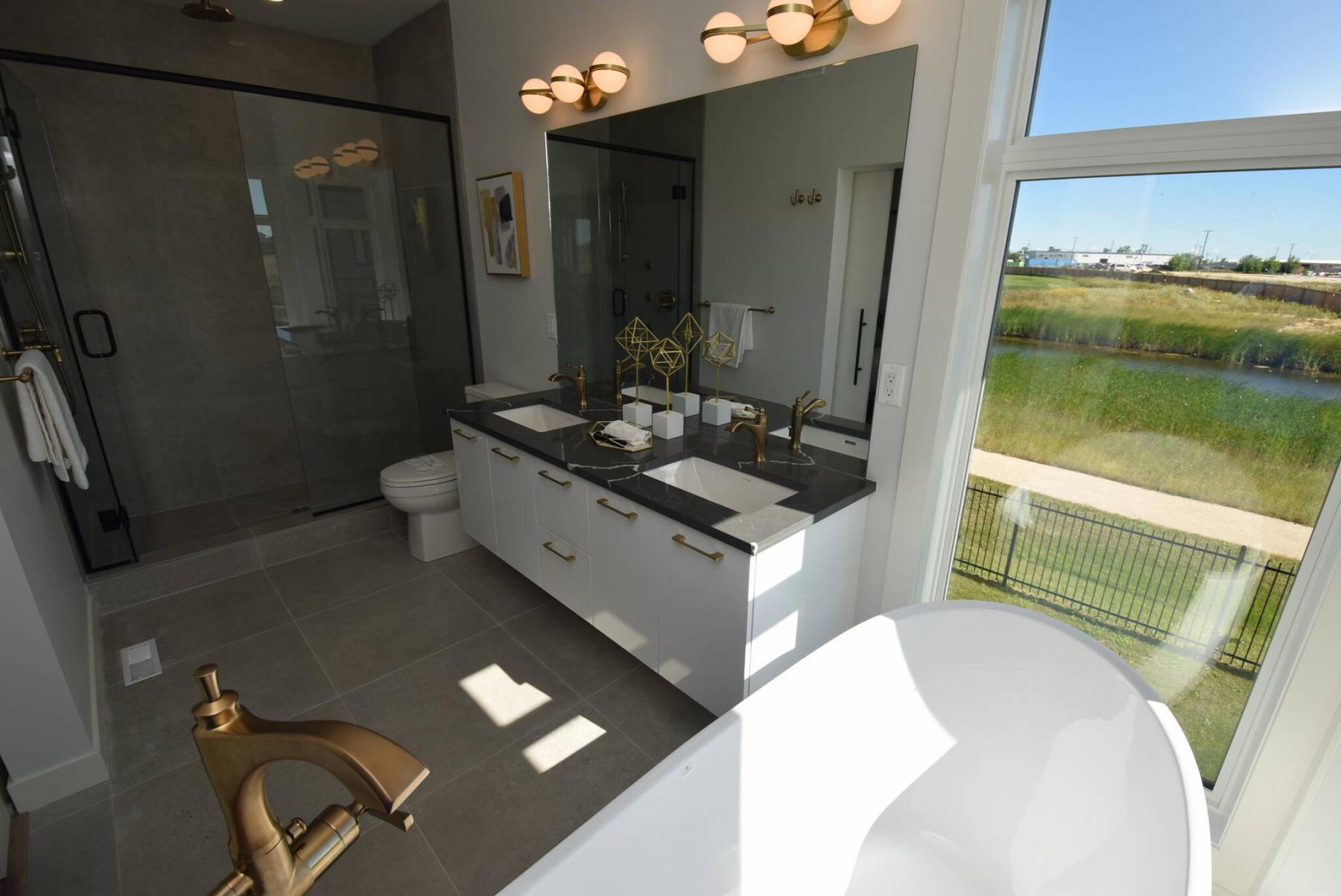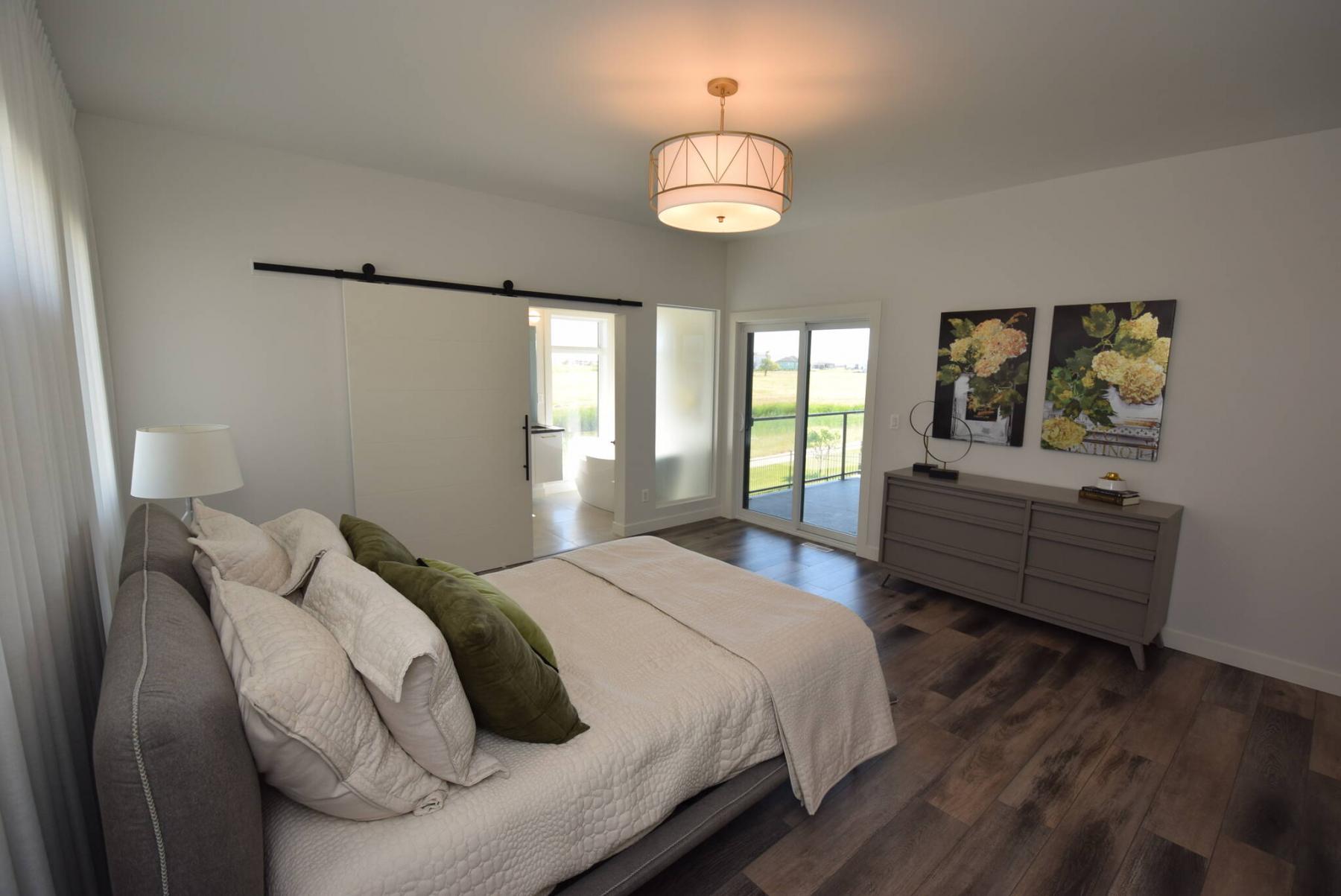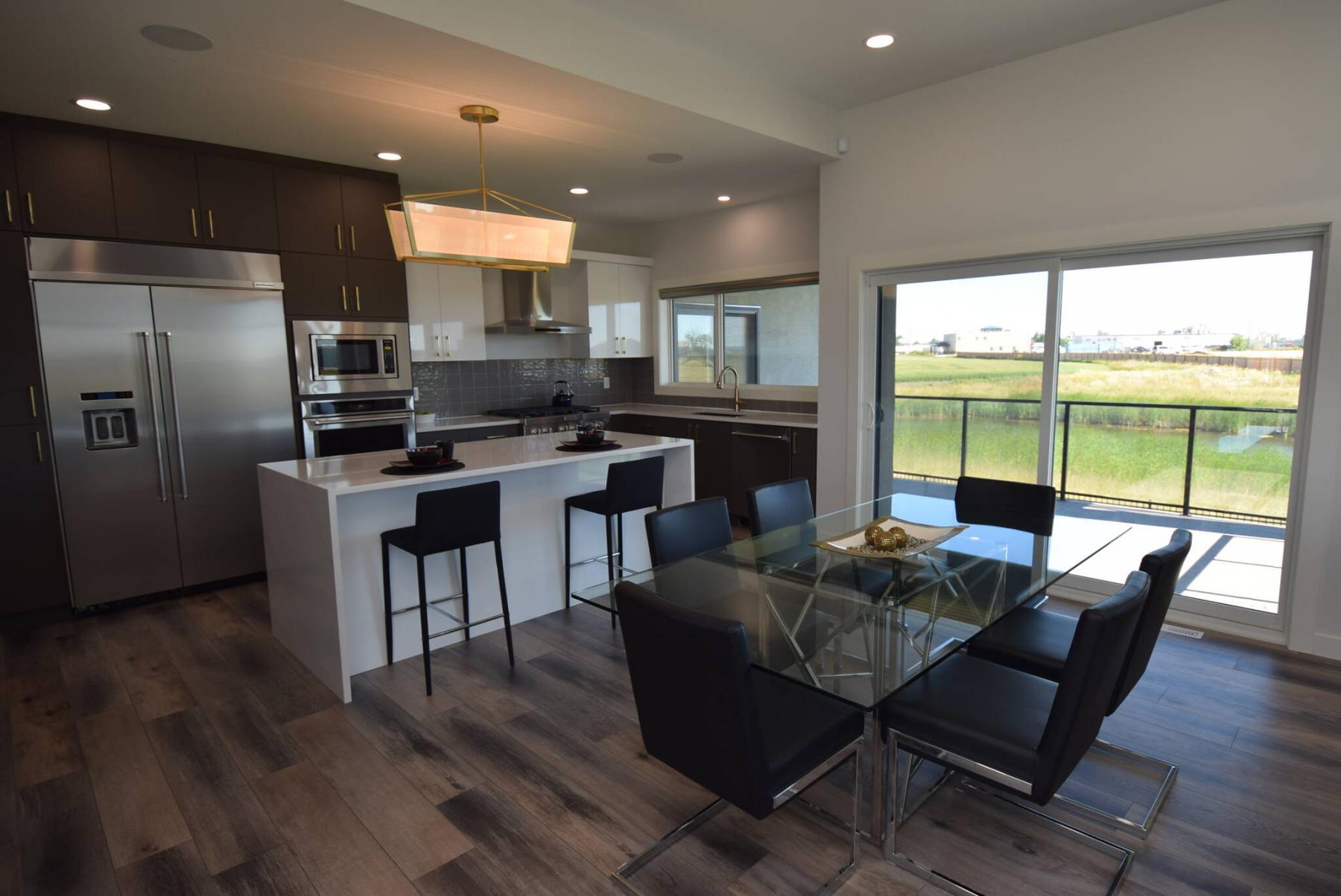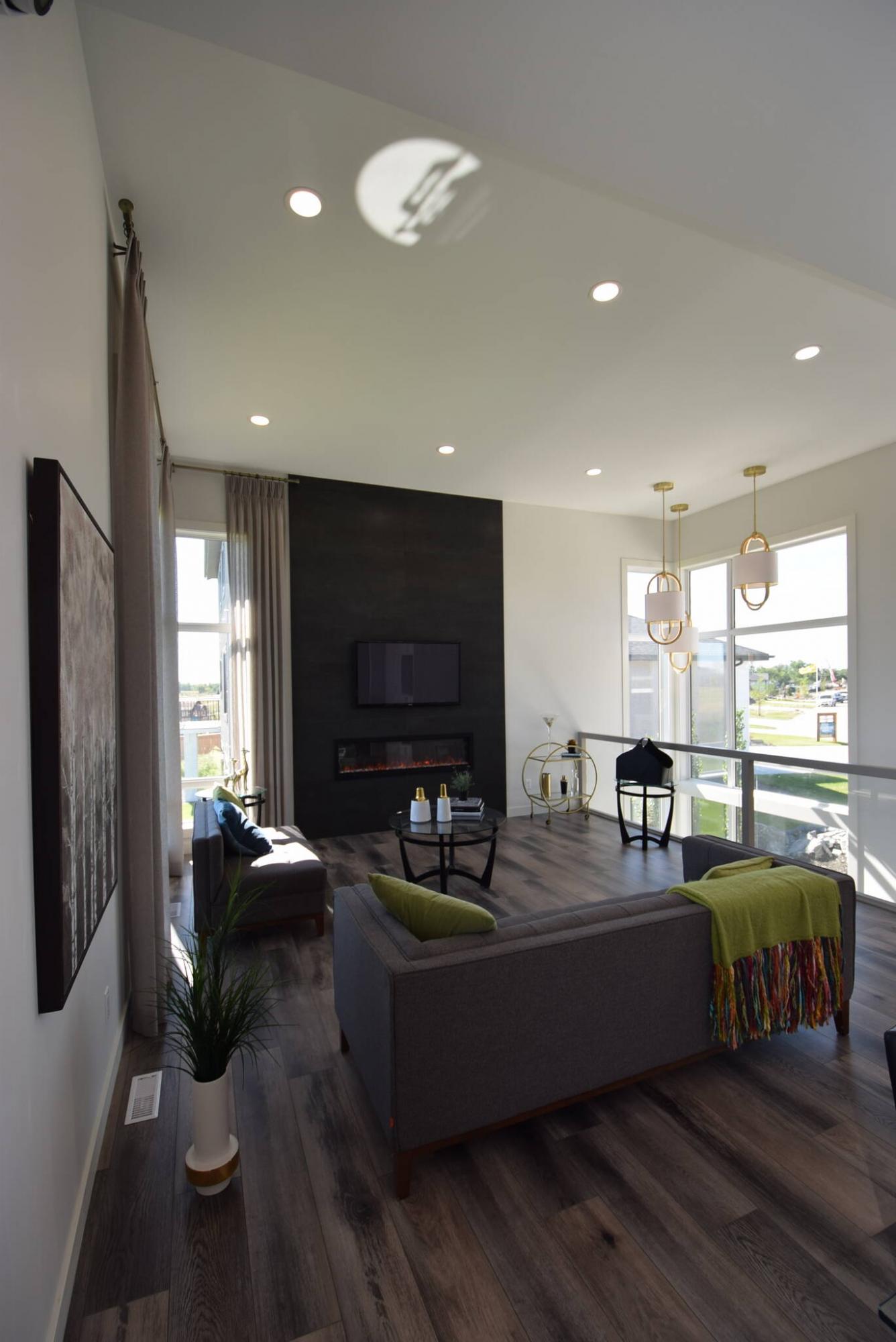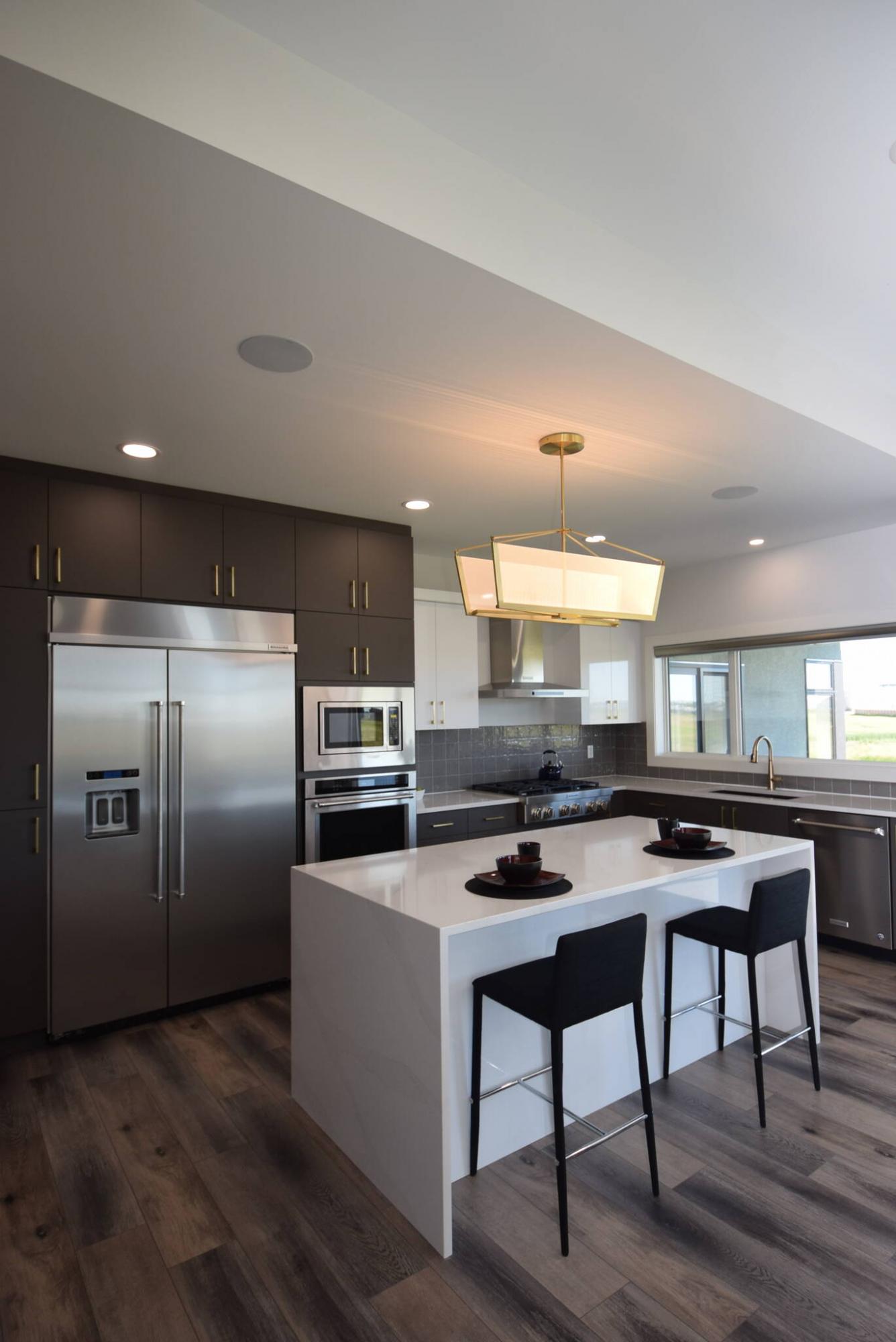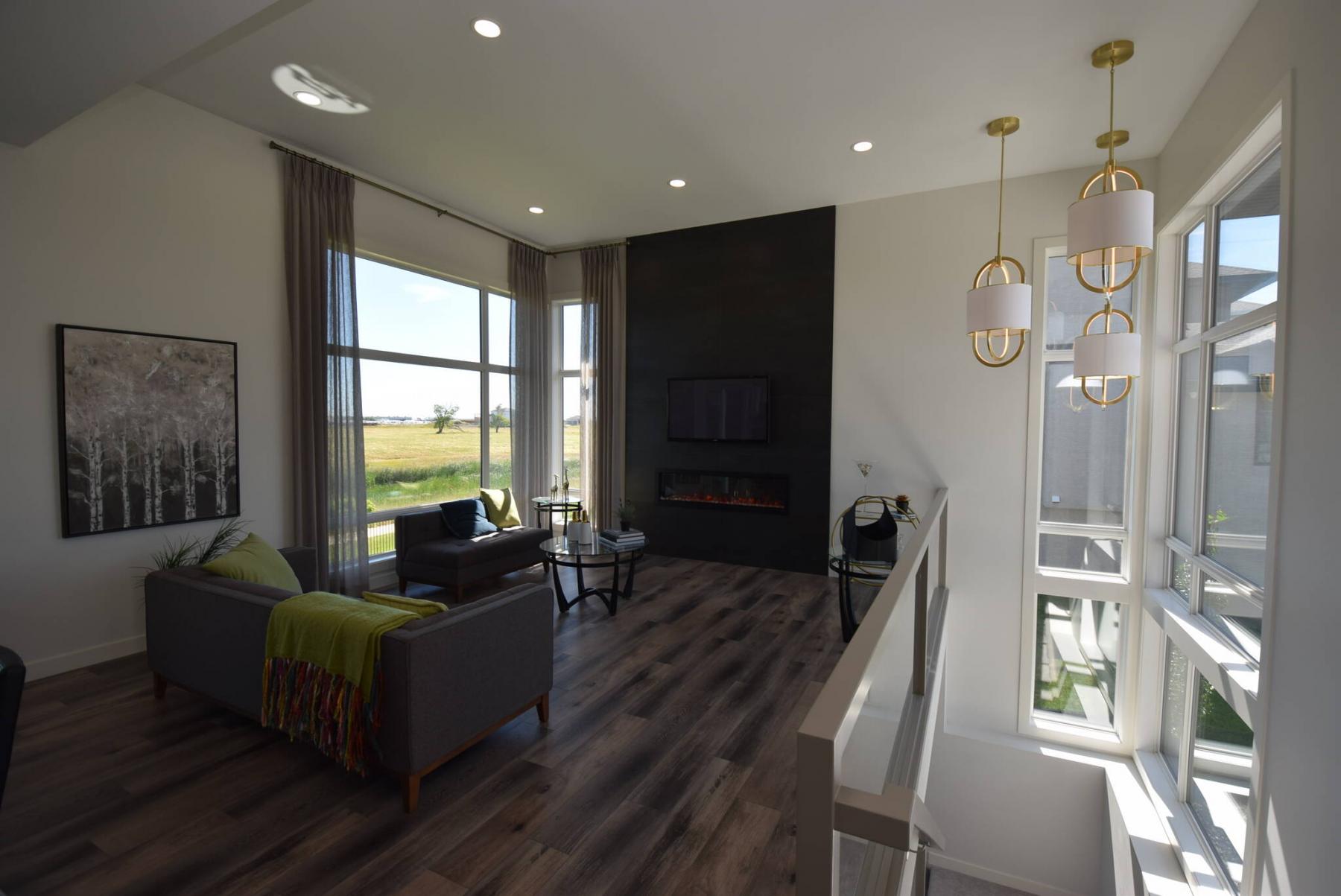 When you build a home in a beautiful, natural setting, you don't want to hide the surroundings, you want to feature them prominently.
Gino's Homes did just that with their magnificent show home at 80 Fetterly Way in Headingley's Taylor Farm, says Marc Rondeau, the sales representative for the 1,796 sq. ft, four-bedroom, three-bath walkout bungalow.
"As soon as you walk in the front door, the design theme is one of natural light," he says. "Light floods in from each side, and the view of the lake behind the home is incredible."
Turns out, Gino's Homes' design team brought the outdoors inside by essentially surrounding the home's main living area with glass: a front entry door that's bordered to the side and above by glass, a huge window on its front wall — and a floor-to-ceiling window on the family room's rear wall.
All the well-placed glass doesn't end there, adds Rondeau.
"There's also a nine-foot-wide patio door behind the dining area plus a large window over the sink in the kitchen. The amount of natural light that flows into the home is huge."
So too is the home's sense of space, which comes from a cool multi-level ceiling design.
"The ceiling in the family room is 12 feet high, while ceiling height in the dining area is 10 feet," he says. "Ceiling height is still a generous nine feet in the kitchen. The different ceiling heights subtly define each area, while adding style and volume."
While there's light aplenty — flow from space to space is also excellent — there's also plenty of style present in the user-friendly area.
That rustic-modern style starts in the kitchen, says Rondeau.
"First off, people are amazed at the amount of cabinetry — there's tons of storage space. There's also lots of tones, with weathered taupe thermofoil cabinets combining with brown flat finish cabinets and glossy white cabinets to provide nice warmth with a bit of contrast. The quartz countertops, tile backsplash and stainless appliances finish it off perfectly."
Then, there's the family room, which possesses a quietly stunning ambience.
"It's a space that's cosy, dramatic and rustic all at once," he says. "With its rustic barnwood-style flooring, electric fireplace, high ceiling and gorgeous lake view, it's a perfect area for entertaining or watching a movie."
He adds that the centrally located dining area finishes off the main living area perfectly.
"It holds a table for six but has the space for the table to be made bigger to seat 10, maybe 12 people. The nine-foot patio door also makes it easy to step outside to a huge, covered balcony that looks out over the lake."
The careful planning that went into the main living area is also evident in the home's bedroom wing, which is tucked away discreetly to the left of the foyer.
It starts off with a compact hallway that houses a spacious laundry/mudroom.
From there, it transitions neatly into another hallway at the rear that holds two oversized secondary bedrooms — and the primary bedroom.
"The only word to describe it is spectacular," says Rondeau. "A patio door on its side wall leads directly out to the covered balcony, the ensuite is flooded with sunlight, and has a spa-like feel with its soaker tub and custom walk-in shower. The walk-in closet is huge and can be closed off by a beautiful barn door."
Last (but not least), there's the walk-out lower level, which possesses the same bright, spacious feel as the ultra-livable main living area.
"It comes with a structural wood floor, which makes for a warmer area in the winter months," he notes. "Again, it's surrounded by glass that lets in all kinds of natural light and lake views. A nine-foot patio door provides access to a covered patio, and there's a rec room with media area, sunroom/exercise area, games area. You also get a fourth bedroom and a full bath."
The beautifully designed bungalow checks all the boxes, concludes Rondeau.
"Words can't express the quality, value and care that went into designing this home. While it's a gorgeous home, it's also practical. Its style, livability and setting is hard to match."
lewys@mymts.net