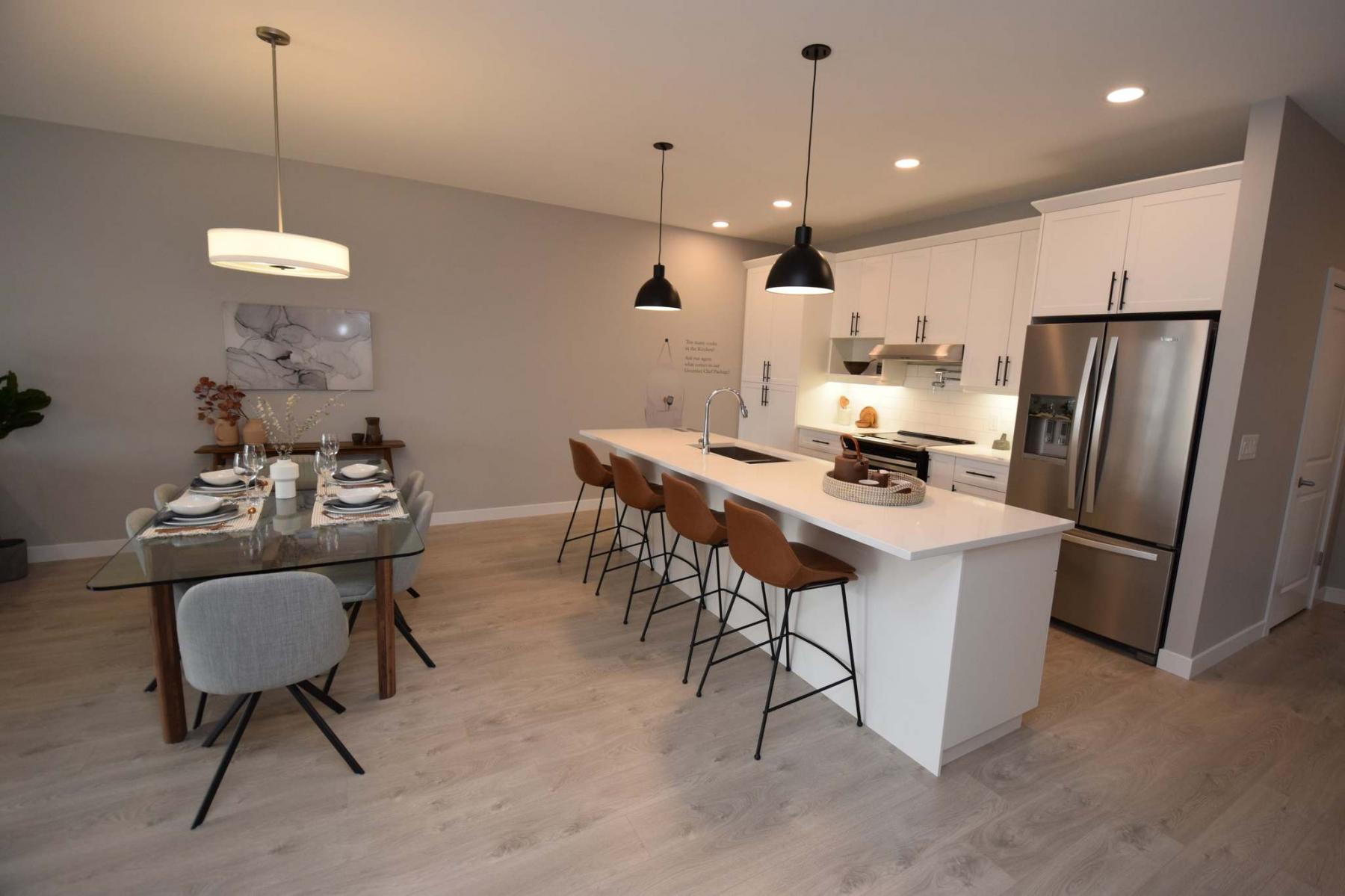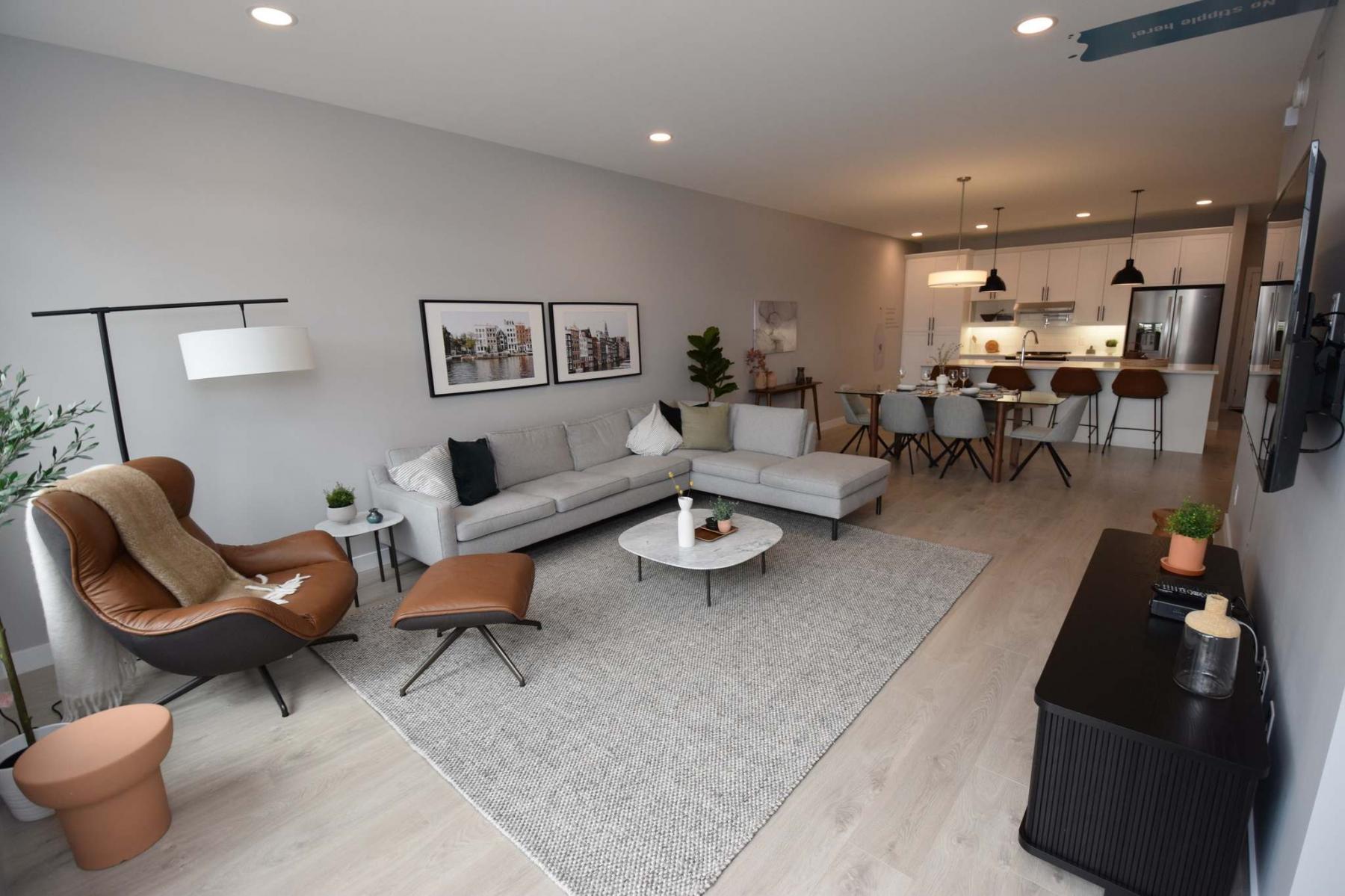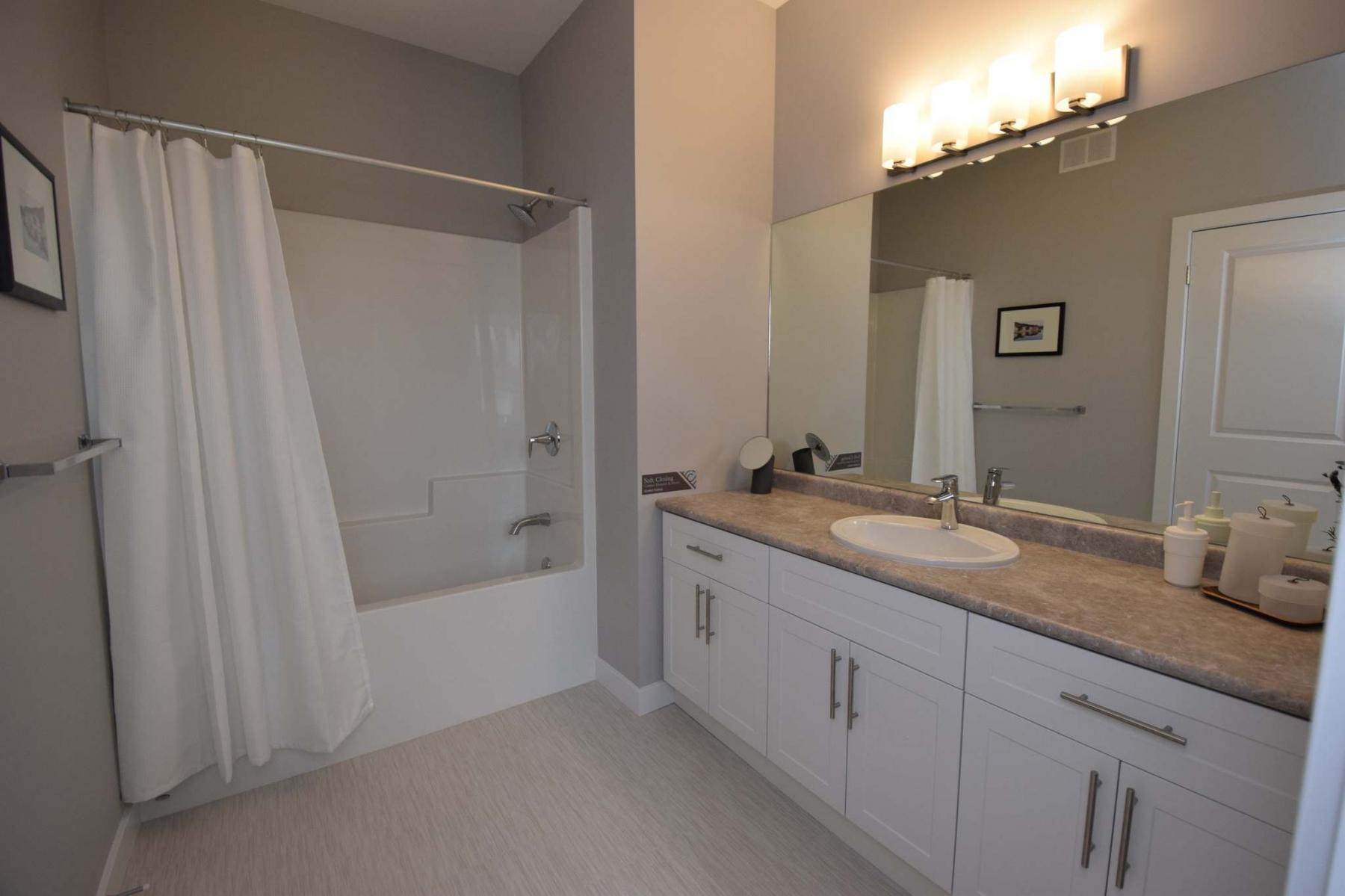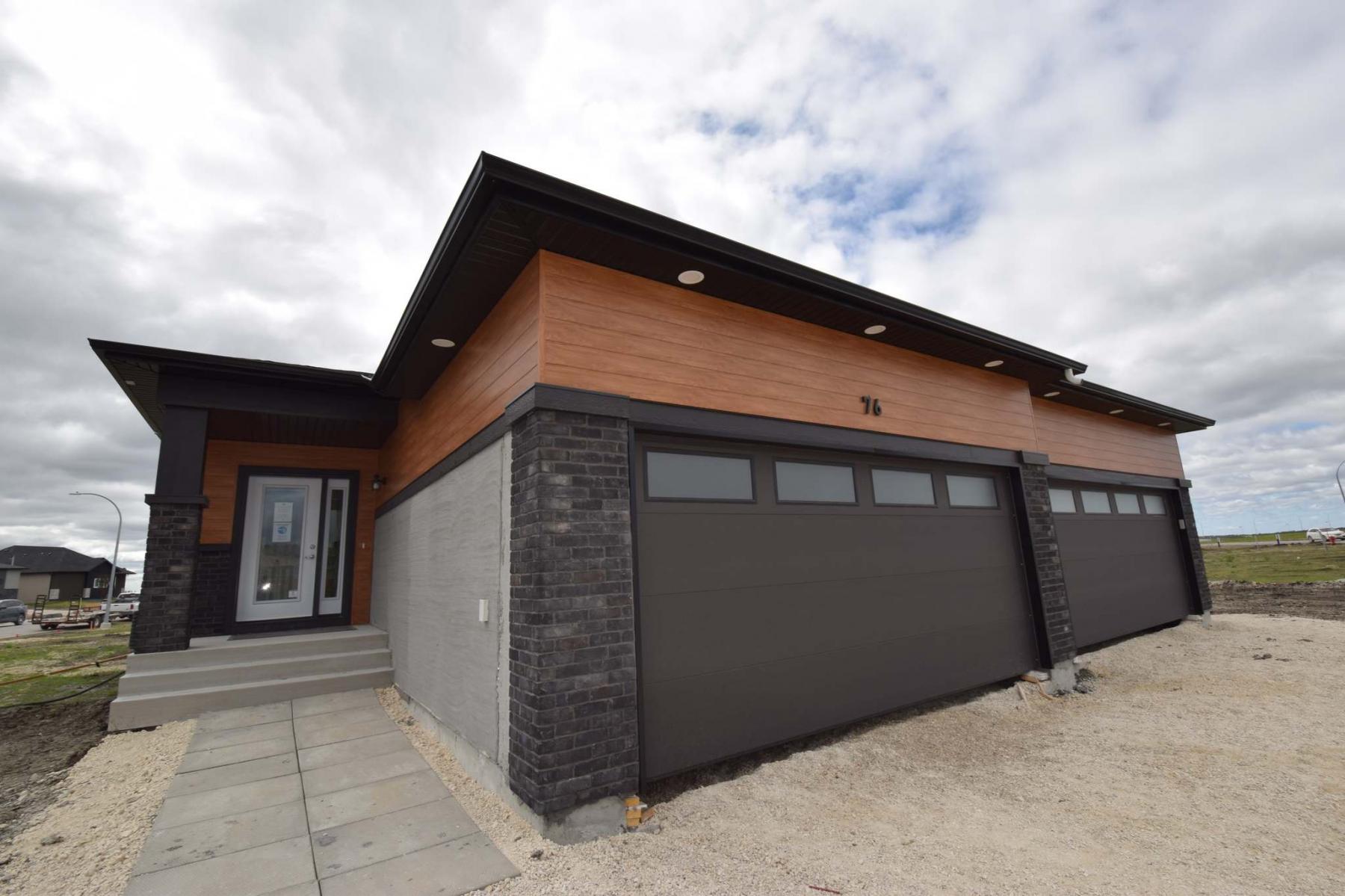 When it comes to new home designs, it isn't easy to create a home that simultaneously maximizes space and value.
After all, if a home is smaller, it usually costs less, while larger homes invariably cost more. That's just the way things work.
Turns out, Ventura Developments has come up with a pair of attached home designs that solve that conundrum, says Blake Vasko of Sutton Group — Kilkenny Real Estate, Ventura's sales representative for 76 Country Vista Dr. in La Salle's Country Vista Estates.
"Ventura is now offering two attached bungalow designs in this new community, which is located within Prairie View Lakes," he says.
"Our show home is the Kingston, an attached bungalow that comes in at an impressive 1,339 square feet with two bedrooms, two bathrooms and a huge basement. The other home is the Beaumont. It's 1,190 sq. ft. with two bedrooms and two bathrooms."
As Ventura did with previous home offerings, buyers can choose from different finishing packages that graduate from bronze, to silver, then gold and platinum. The higher up you go, the more luxurious the finishes.
Vasko says the show home, which is priced at $349,900, comes with quartz countertops, white thermofoil cabinets, a tile backsplash and warm laminate plank flooring.
"This home was outfitted with the Chef's Package," he explains, noting that pricing for the Kingston starts at $324,900. "In addition to the nice finishes and enormous island, the kitchen also comes with a pot filler over the stove, a spice drawer and double sink with pull-out faucet. We also have a Snowbird Package which allows you to monitor your home while you're on vacation."
Regardless which package a buyer chooses, there's one constant — the Kingston's exceptional layout.
Because the two bedrooms and main bath were placed along the great room's left-hand wall - there are no hallways to take away from the available livable space — the great room is wider and deeper than it first appears.
In fact, each of the three spaces, kitchen, dining area and family room, are distinct and very spacious.
There's plenty of room to create in the kitchen, which revolves around a 10-foot island that seats four; the dining area, which is separated from the kitchen by an aisle that's over four feet wide, can comfortably hold a table for six; and the family room is huge at 15.8 feet by 13.9 feet.
"Lots of natural light flows into it from a big window and patio door with transom," says Vasko.
"The patio door leads out to a good-sized backyard deck that comes included in the base price of the home, and the backyard itself is huge."
The same sentiment applies to the two main floor bedrooms.
The spacious secondary bedroom, which is located at the front of the great room next to the spacious, angled foyer, can be used either as a bedroom or den. The main bath was cleverly placed between it and the master suite to separate the two spaces.
"The master suite is actually in its own little alcove," he says.
"There's a closet to the left that holds the main-floor laundry area. The master suite is right across from it."
Like the secondary bedroom, it's a good size. With all that space, there's plenty of room for a king-sized bed, end tables and perhaps a dresser or armoire.
Then, there's the walk-in closet/ensuite area, says Vasko.
"A huge walk-in closet off the bedroom takes you into a spacious four-piece ensuite with a soaker tub/shower unit and six-foot vanity. You get tons of storage space for your wardrobe, and having the walk-in closet up front makes the ensuite a nice, private retreat."
Add in a basement with 860 sq. ft. of livable space that can be turned into a rec room, two more bedrooms, bathroom (plus loads of storage space), and you have an affordable home that would offer 2,199 sq. ft. of total livable space.
The smaller Beaumont, meanwhile, would offer 1,882 sq. ft. of total livable space with 1,190 sq. ft. upstairs and 692 sq. ft. in the lower level.
"Either way you slice it, you get a ton of value in either home," he says, adding that appliances come standard with either home. "Both offer awesome floor plans that provide great livability. It's then up to the buyer to choose the finishing package that best meets their budget and tastes."
He adds that the Kingston has been well received.
"The response to the show home has been really good. Many people have said it wasn't what they expected, and that due to all the space, style and options it offered, that they would now consider living in an attached home — it's that good."
lewys@mymts.net
Builder: Ventura Developments
Address: 76 Country Vista Drive, Country Vista Estates at Prairie View Lakes (La Salle)
Style: attached bungalow
Model: the Kingston
Size: 1,339 sq. ft.
Bedrooms: two
Bathrooms: two
Price: $349,990 (Includes lot, upgrades, appliances & GST)
Contact: Blake Vasko, Sutton Group - Kilkenny Real Estate, 204-294-6608