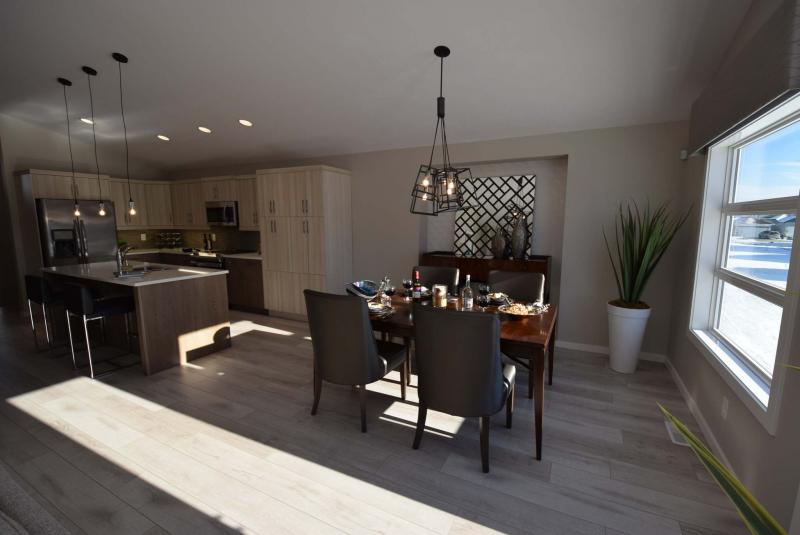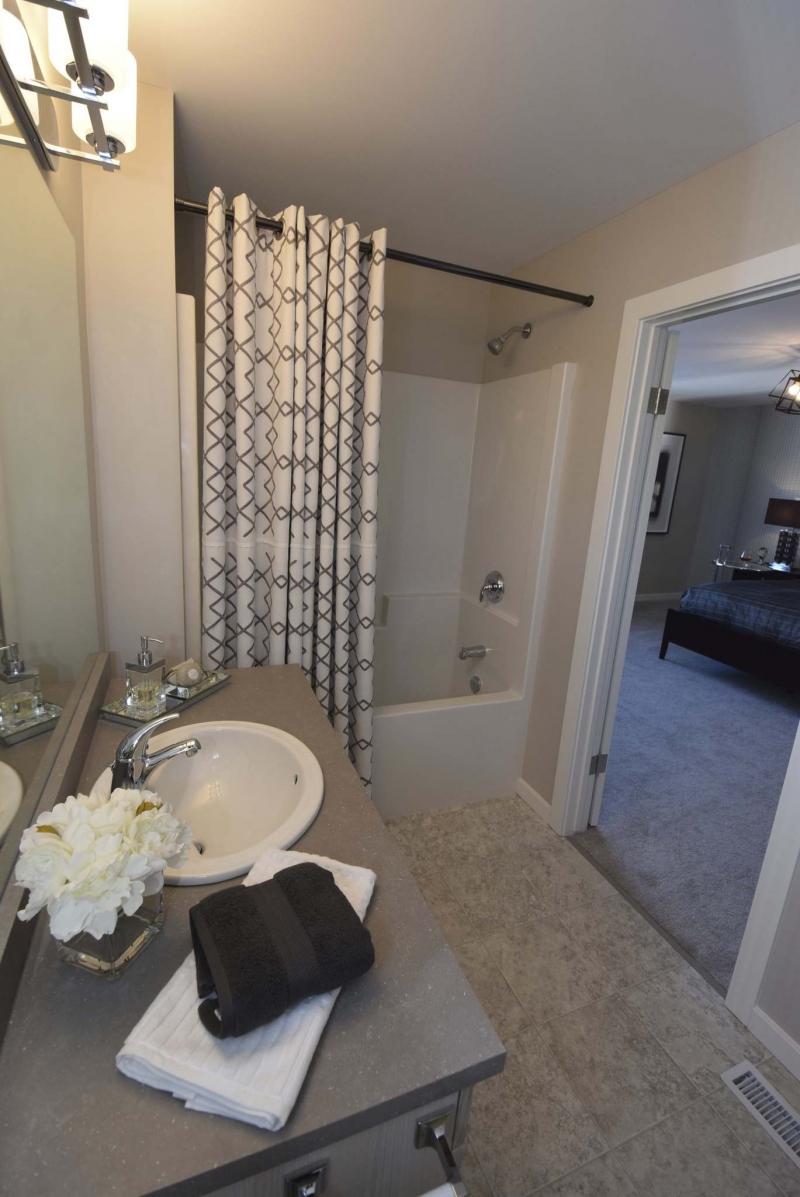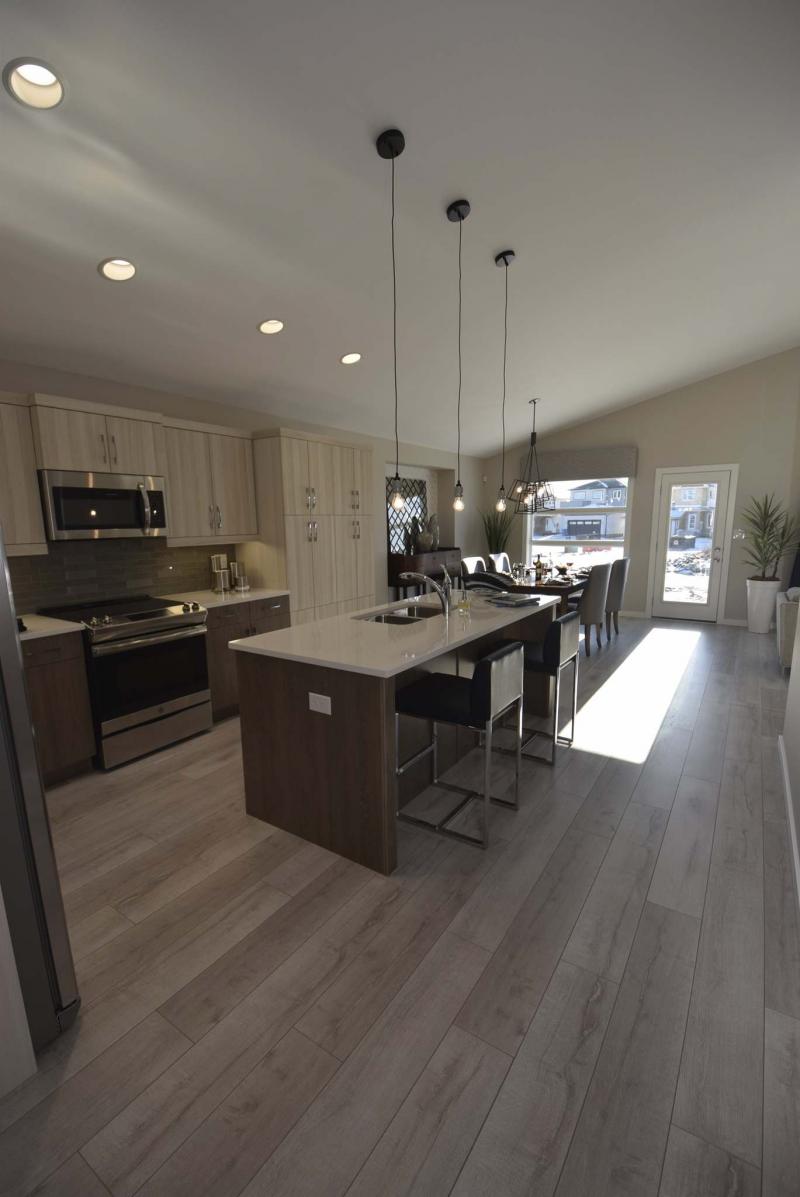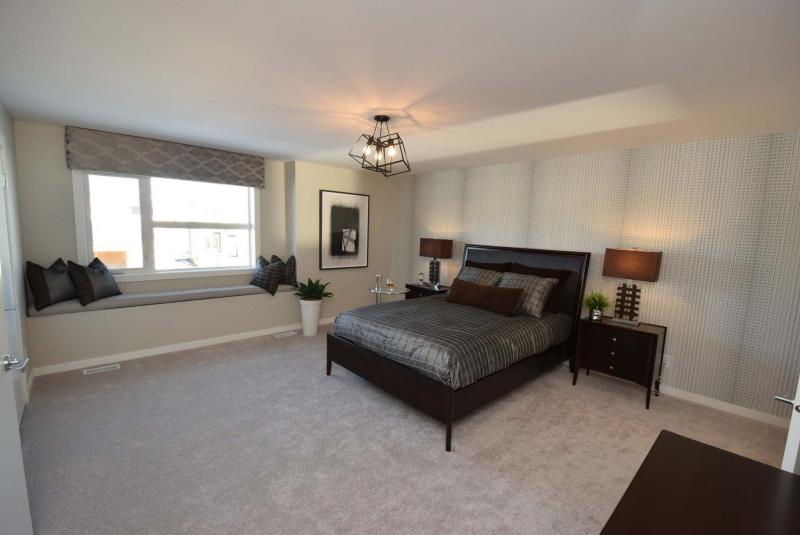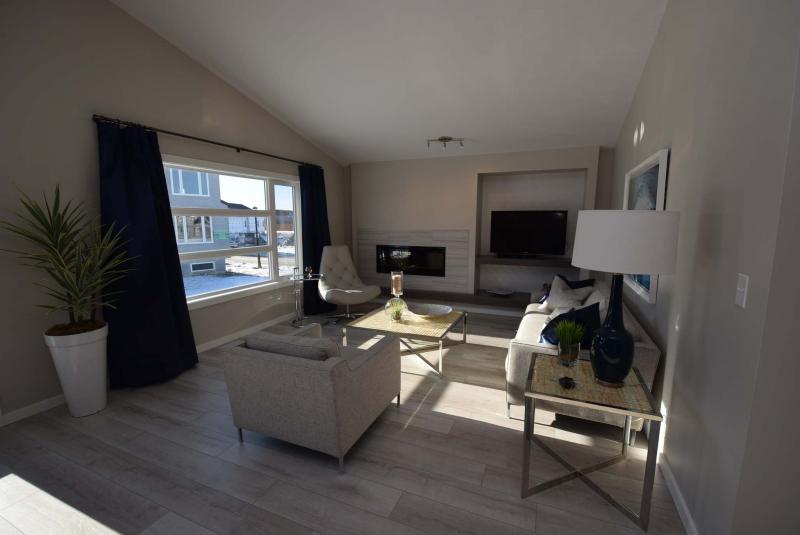 Twenty years ago, cab-over home designs were popular among new homebuyers, particularly young families.
Today — while demand for them isn't nearly as high — they remain a relevant option for young families looking for an affordable, livable home, says Spencer Curtis of Hilton Homes.
"Customers are still asking for them, so we still build them," he says. "Their family-friendly design still delivers tremendous livability and value."
These days, with families' budgets on the tight side due to factors such as the federal government's mortgage stress test, rising interest rates and city imposed impact fees, builders have been forced to get creative with their designs in order to deliver homes that are affordable yet well-appointed.
To meet those demands, Hilton has come up with three different versions of the Luna, its most popular — and enduring — cab-over design.
"The home comes in three sizes, 1,552 square feet, 1,620 sq. ft. and 1,900 sq. ft.," Curtis says.
"The two smaller homes can fit on a lot that can be as narrow as 38 feet wide to reduce land costs. Although the first two models are smaller, our design team has worked wonders with their floor plans. Even though the square footage isn't large, they live large."
That's no exaggeration.
Though mid-sized, the 1,620-sq.-ft. version of the Luna — which can be found at 359 Bonaventure Dr. W. in Bonavista — feels significantly bigger than its listed square footage.
The home's spacious feel starts in an ultra-wide, tiled foyer with soaring ceiling above, and wall on its left-hand side with cut-out placed cleverly above the coat closet to open the area up further.
Although the area is a space unto itself — it's set down seven steps from the main floor — it doesn't feel cramped or claustrophobic. The extra-wide staircase then leads up to a great room that can only be described as an ergonomic masterpiece.
Train your gaze to the right of the wide landing that provides seamless access to the great room and you see two things: a doorway that leads to a bedroom wing that houses two bedrooms and a four-piece bath and a staircase that leads up to the master suite.
Look left, and you find a very handy space.
"Our design team found space to put in a good-sized main-floor laundry room," Curtis says. "It's in a great spot just steps from both the kids' bedrooms and the master suite."
Move forward a few strides, and you find yourself in a great room that feels like it belongs in a home that's 2,000 sq. ft., not 1,620 sq. ft..
"Again, credit goes to our design team," he says. "There's space everywhere you look. Even though the L-shaped kitchen is centred around an eight-foot-by-three-foot island, flow is still excellent. There's a five-foot aisleway between the island and wall across from it, four-foot aisles on either side of it and five feet of space between the island and dining room."
In short, a keen focus on using every inch of available space well resulted in a trio of highly functional spaces.
"Counter space in the kitchen was increased by putting in a wall pantry rather than a corner pantry. Two feet was then added to the rear of the home to make for a generous dining room and nice big family room.
"A vaulted ceiling above gives the area a greater feeling of volume, while two huge windows and a patio door on the rear wall let in tons of natural light."
Meanwhile, the finishes, light taupe quartz countertops, two-tone Soho thermofoil cabinets and rich-looking wide-plank laminate flooring, lend a welcome element of warmth to the bright, voluminous area.
"The Sapphire wide-plank flooring has been a huge hit — people have loved how it adds so much texture to the area," Curtis says. "It's an upgrade that would cost about $5,000 to $6,000. The Soho cabinets are standard, while the tiled ribbon fireplace in the family room is an upgrade."
Then, there's the master suite, which is set up seven steps from the main floor on its own private plateau.
"It's a huge space that makes for a perfect retreat for parents of young kids. It comes with a huge window with window seat, four-piece ensuite, nice big walk-in closet and a beautiful wallpaper feature wall behind the bed that adds texture and interest."
Curtis adds that a bright, spacious basement adds almost 800 sq. ft. of livable space to the home, taking its total square footage up to about 2,400 sq. ft..
"You can put in a rec room, one or two bedrooms and a bathroom," he says.
"If you're on a budget, we can get you into one of the smaller Luna models for around $400,000, or about $420,000 if you want to upgrade to quartz countertops and the Sapphire wide-plank flooring. No matter which version you choose, it was built with comfort, convenience and value in mind."
lewys@mymts.net
Details
Builder: Hilton Homes
Address: 359 Bonaventure Dr. W., Bonavista
Style: Cab-over
Size: 1,620 sq. ft.
Model: The Luna
Bedrooms: 3
Bathrooms: 2
Price: $480,000 (Includes upgraded finishes, appliances, draperies, landscaping)
Contact: Stephanie Pancoe, Century 21 carrie.com, 204-229-1897 or Marie Livingston, Century 21 carrie.com, 204-232-2224