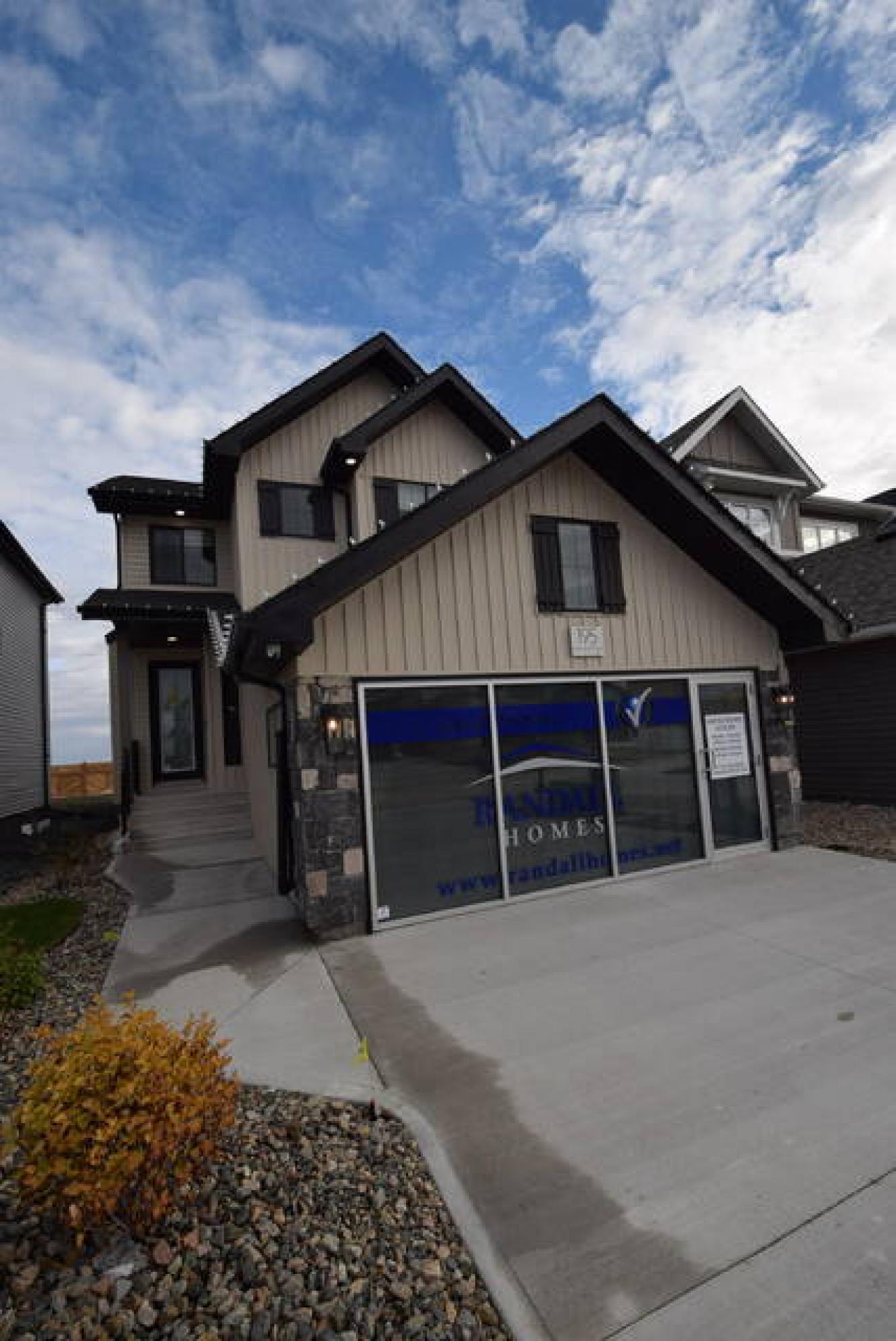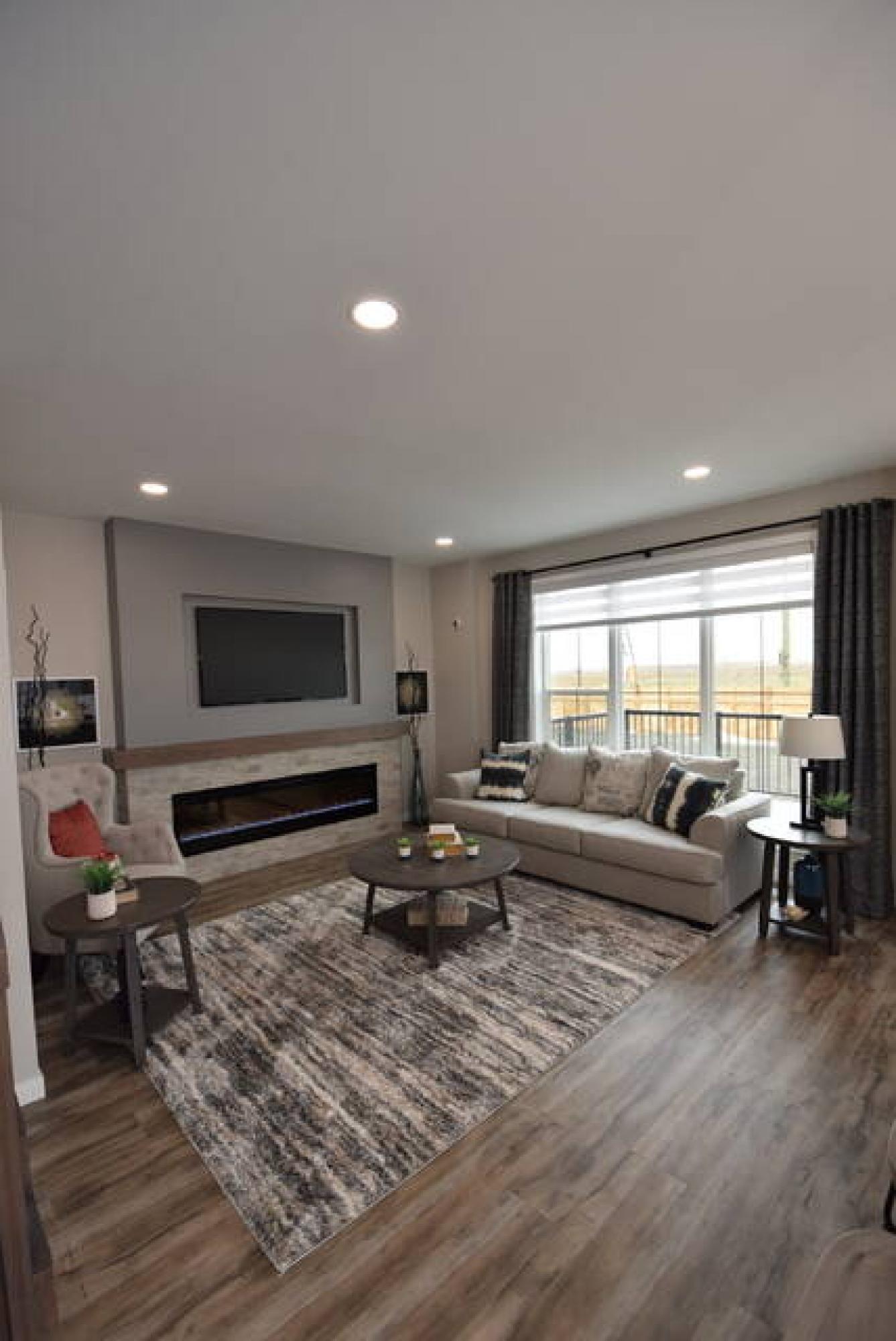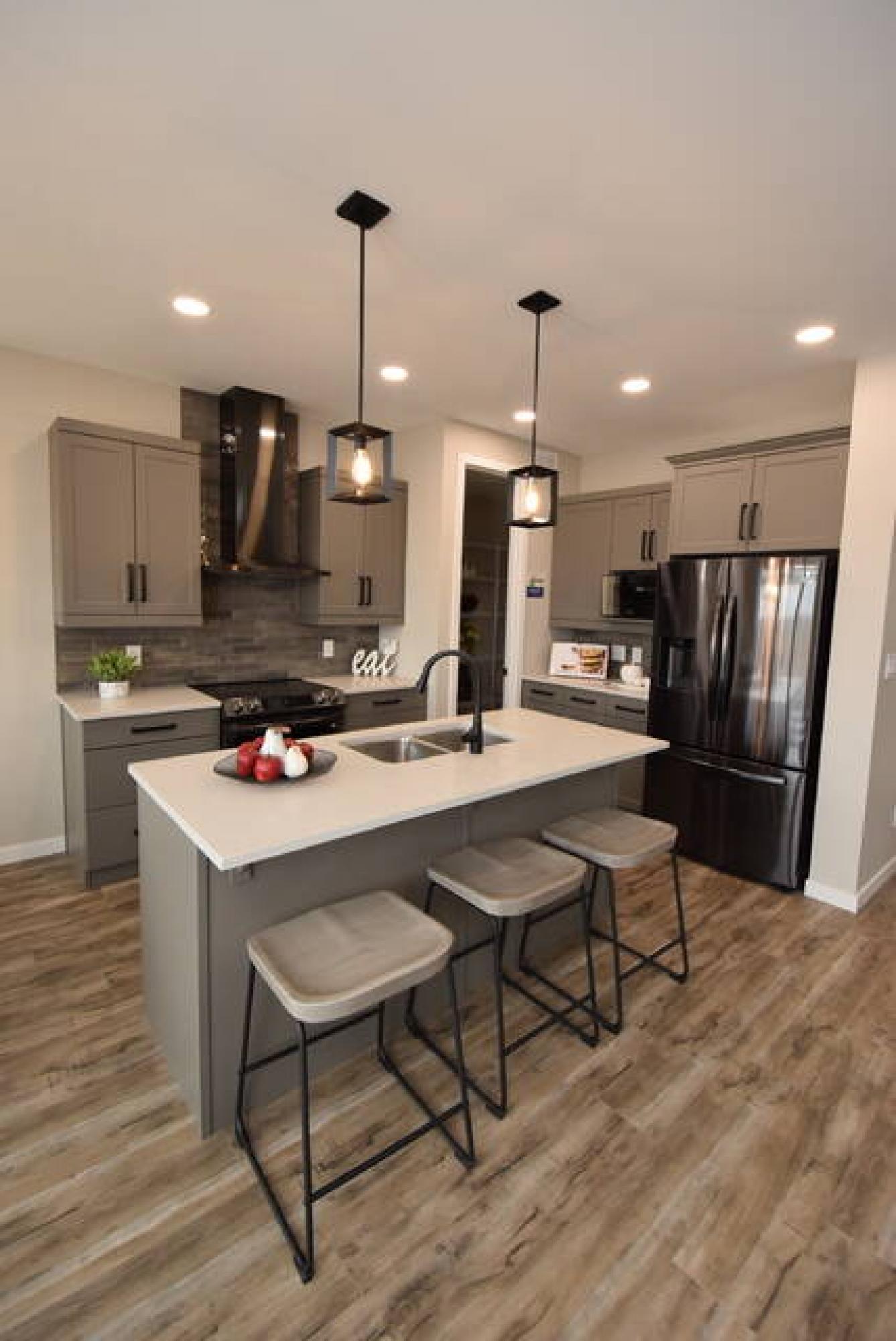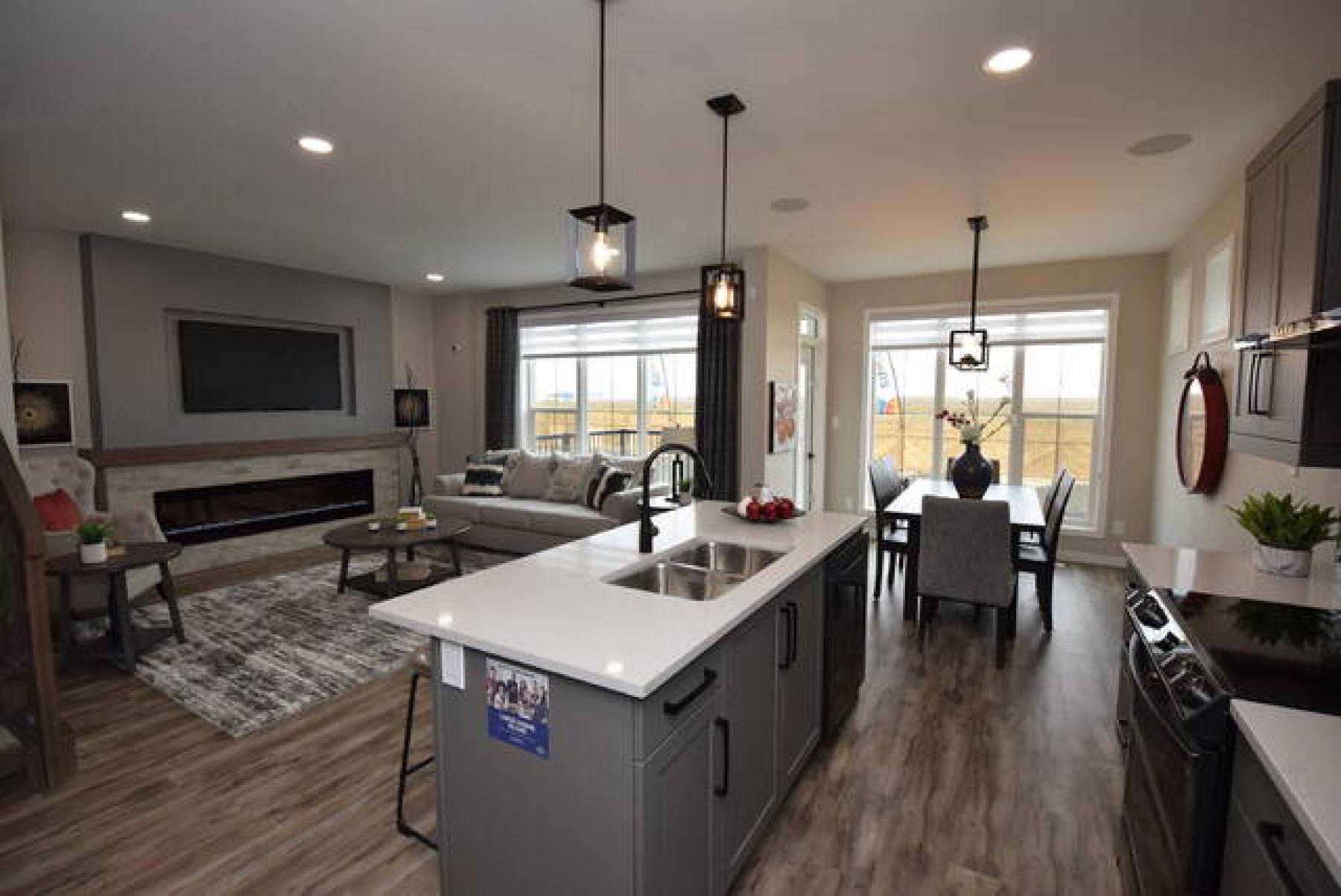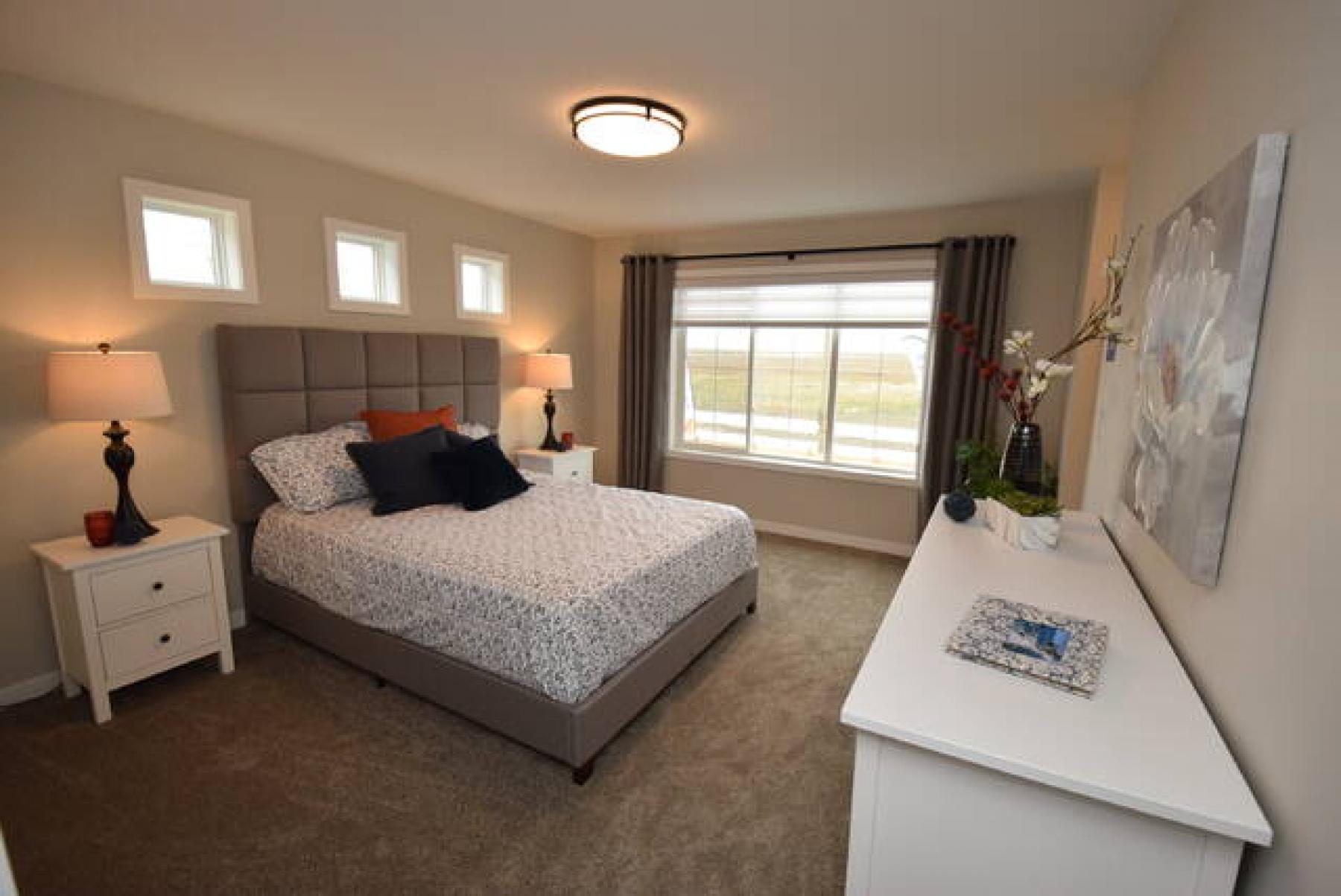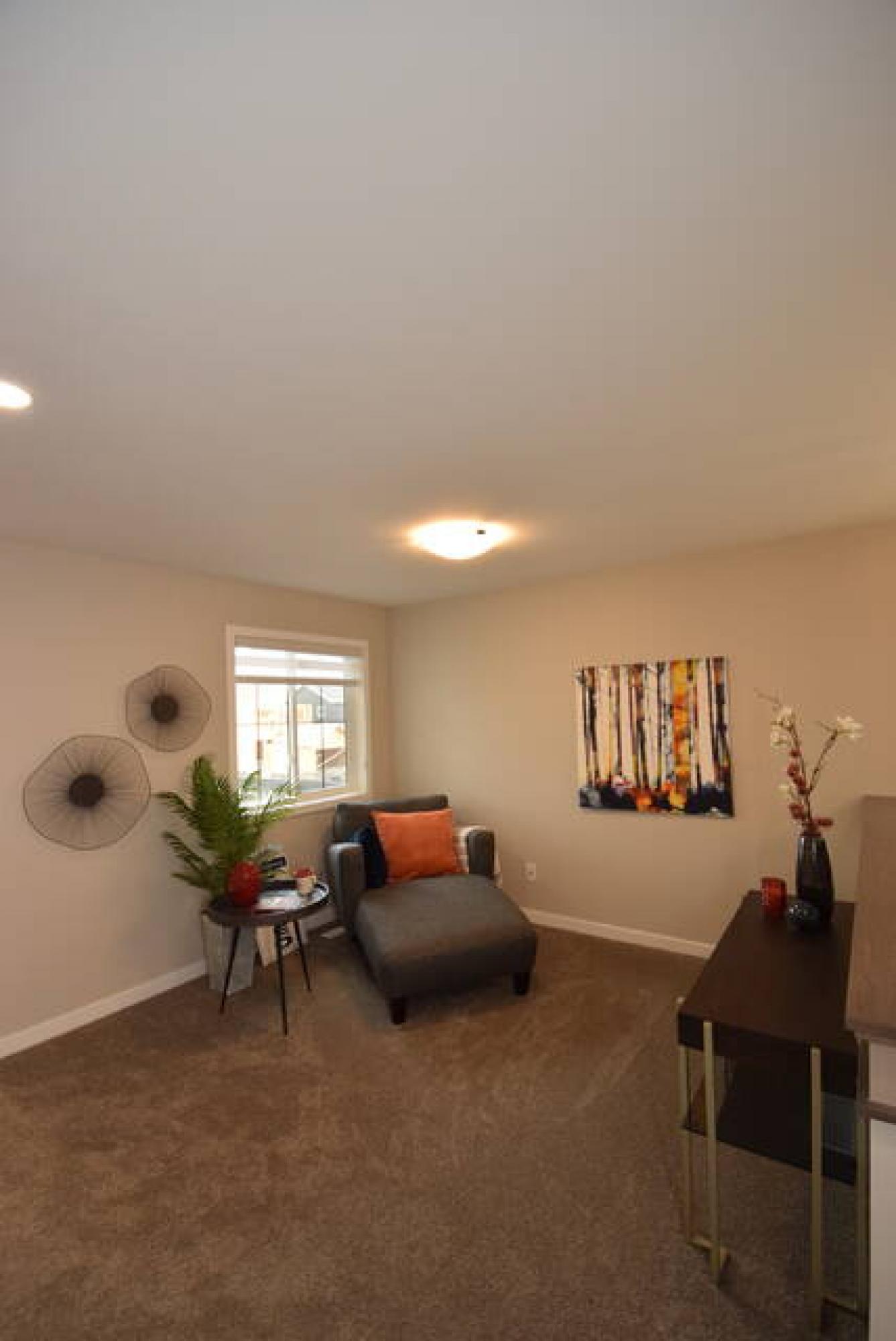 Coming up with a winning design for a family home isn't a trivial task.
That's because a builder doesn't have to fit it to one personality, but several. That means such a home simultaneously needs to be efficient yet welcoming and stylish — and practical.
It also needs to be big enough for everyone to spread out, yet not so big that all sense of connection is lost — after all, while family members desire privacy, they also desire community.
The design team at Randall Homes took all those factors into consideration when they designed the Bentley-Farmhouse, Randall's new 2021 Fall Parade of Homes show home at 195 Big Bluestem Rd. in Transcona's Summerlea, says new home sales representative Raj Sandhu.
"Like all the homes Randall builds, this home was designed to meet the wants and needs of an active family," he says of the 1,814 sq. ft., two-storey design, which features an appealing rustic exterior. "We always want to make sure all those wants and needs are covered. I think this home has all the features that a family would need."
Fittingly, the Bentley-Farmhouse starts off in efficient fashion with a generous foyer that leads into a landing area that's loaded with versatility.
As has been the case with Randall for several years now, there's a lifestyle room to the left and a powder room on the opposite wall across the way.
"Families have the option of using the room as either an office or bedroom for an in-law," says Sandhu. "If it's used as an in-law suite, we can easily convert the powder room into a three-piece bath with shower. The room is also next to a side entrance, which is very convenient."
Next comes the home's main living area, which is welcoming, stylish, practical — and exceptionally bright.
"The home comes with huge windows, which is a standard feature of every home Randall builds," he says. "Two massive windows — one on the great room's rear wall and another behind the eating area — let in tons of daylight, while a nine-foot ceiling provides a real sense of space."
At the same time, there's also a sense of connection and intimacy.
That's derived from an exceptional layout that distributes each space — kitchen, eating area and great room — in such a way that, while there's plenty of room to move between them, they're still proximate to each other.
Then, a wonderful collection of finishes ties everything together: rich laminate plank flooring, warm grey soft close cabinets, and a taupe tile backsplash in the kitchen — and a modern linear electric fireplace set in a rustic beige stone surround in the great room.
"Little touches like optional piano windows on the eating area's side wall add style and light," Sandhu says. "And there's also a patio door next to the eating area that leads out to a large composite deck. The area is very versatile, making it ideal for both entertaining or family nights."
Upstairs, the Bentley-Farmhouse's logical yet stylish layout continues, with six spaces — a four-piece bath, big laundry room, three bedrooms, and loft fanning out in logical, orderly style around the upper-level staircase.
"Most families choose to keep the loft for two reasons — it opens things up and can be used as a spot for kids to watch TV or study," he says, adding that it could also be used as a fourth bedroom. "It's a great space that families really appreciate."
He adds that parents will also appreciate all the luxurious primary bedroom has to offer.
Placed to the left of the upper-level staircase, it's in its own private area, well-separated from the two oversized secondary bedrooms.
At a touch over 14.4 feet by 12.3 feet, it's plenty big, while a large window on its rear wall and a trio of elegant piano windows over the bed allow loads of natural light to fill it.
"It has everything you need, a bright, spacious bedroom, three-piece ensuite with walk-in shower, vinyl tile floor and deluxe vanity with quartz countertop and big window. A short hallway between the bedroom and ensuite also offers a large walk-in closet on one side and a double closet on the other."
All the dots connect perfectly in the Bentley-Farmhouse to create a wonderful family home, says Sandhu.
"Randall is a family-run business that's built homes for families for nearly 40 years," he says. "When you sit down with us, we'll ask you about what you and your family need in a home. We can then take a great plan like the Bentley-Farmhouse and turn it into your dream home with all the features your family wants and needs."
lewys@mymts.net
Details
Builder: Randall Homes
Address: 195 Big Bluestem Rd., Summerlea (Transcona)
Style: two-storey
Size: 1,814 sq. ft.
Model: the Bentley-Farmhouse
Bedrooms: three plus loft
Bathrooms: 2.5
Price: $639,900 (includes lot & GST)
Contact: Raj Sandhu, Royal LePage Top Producers Real Estate