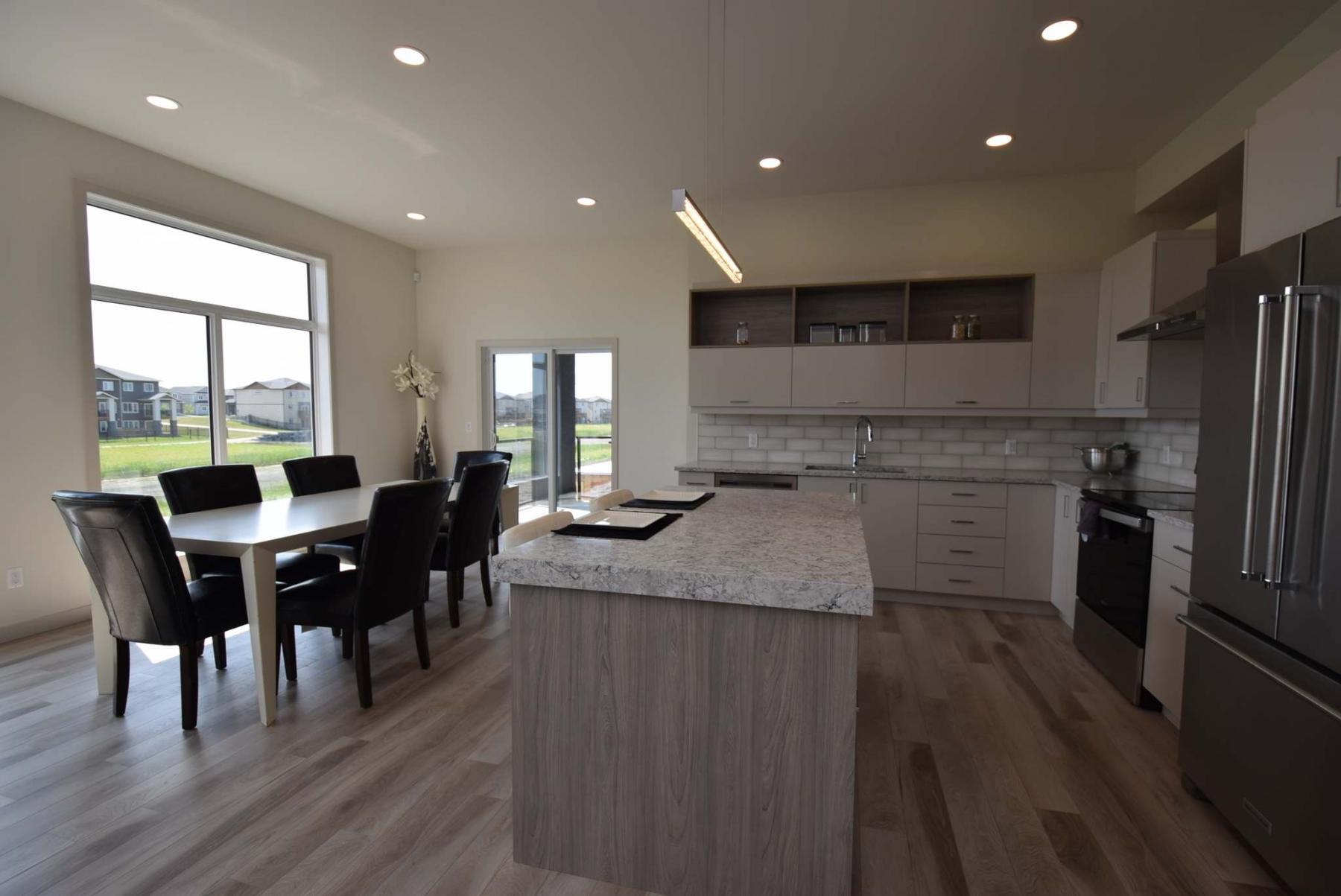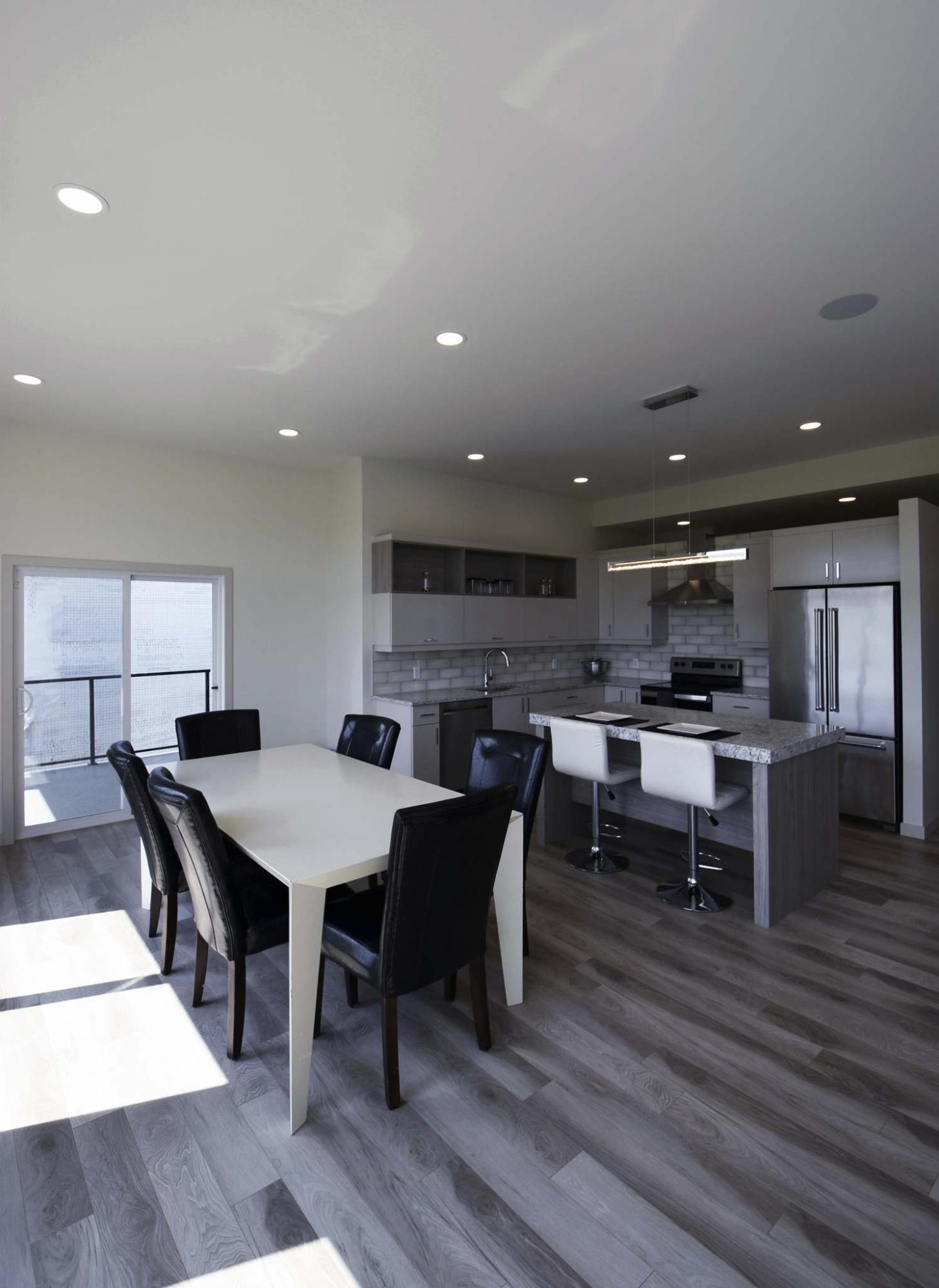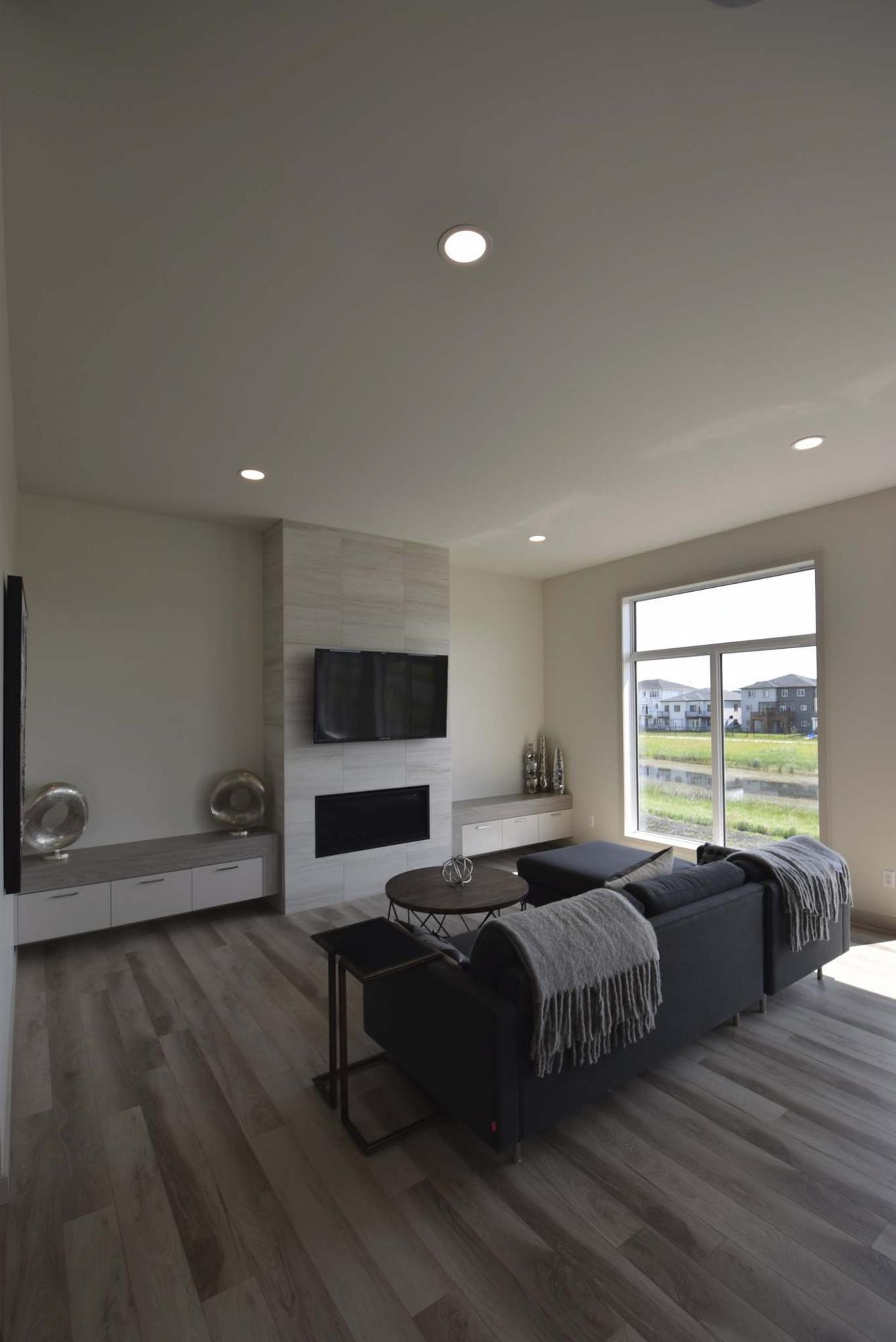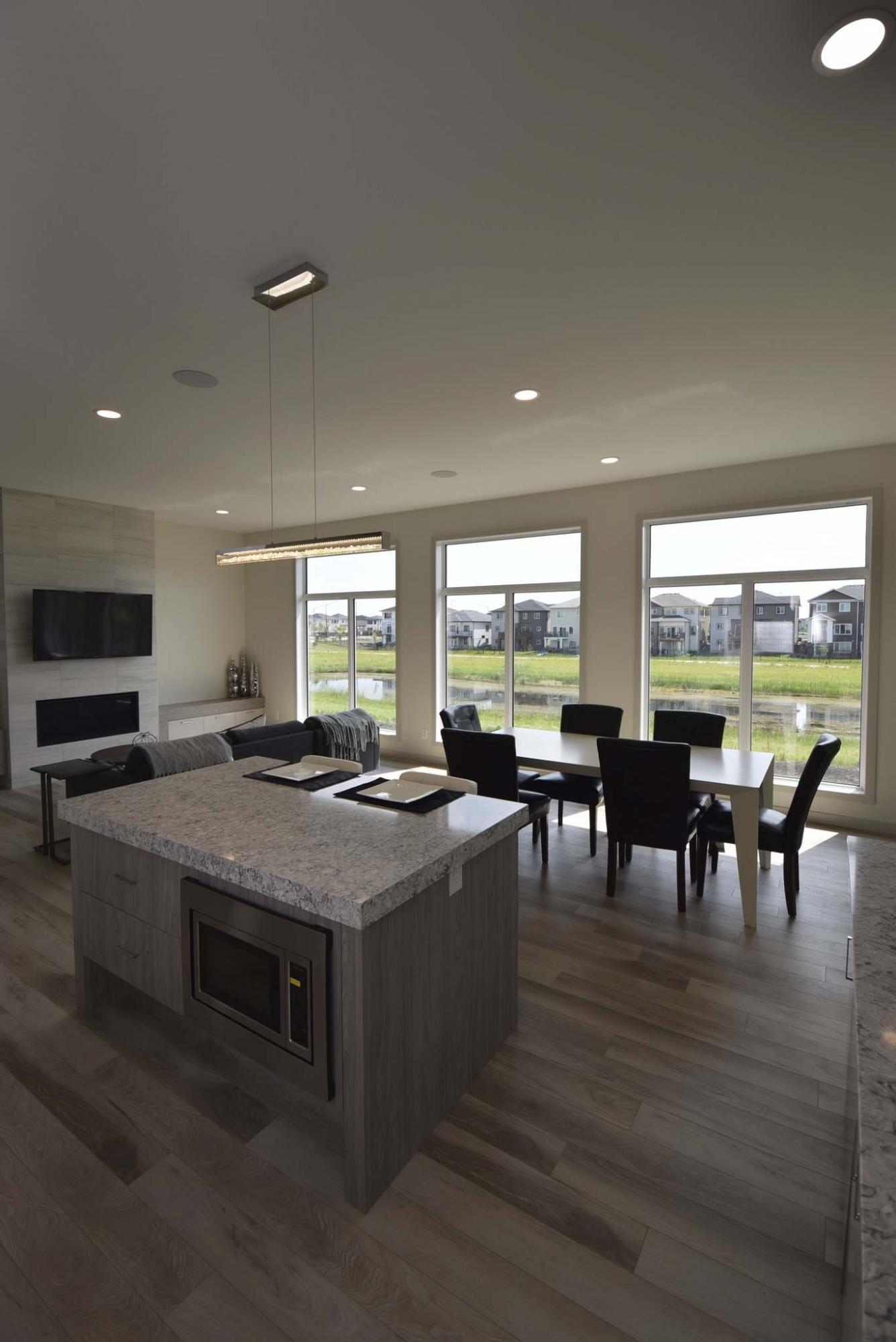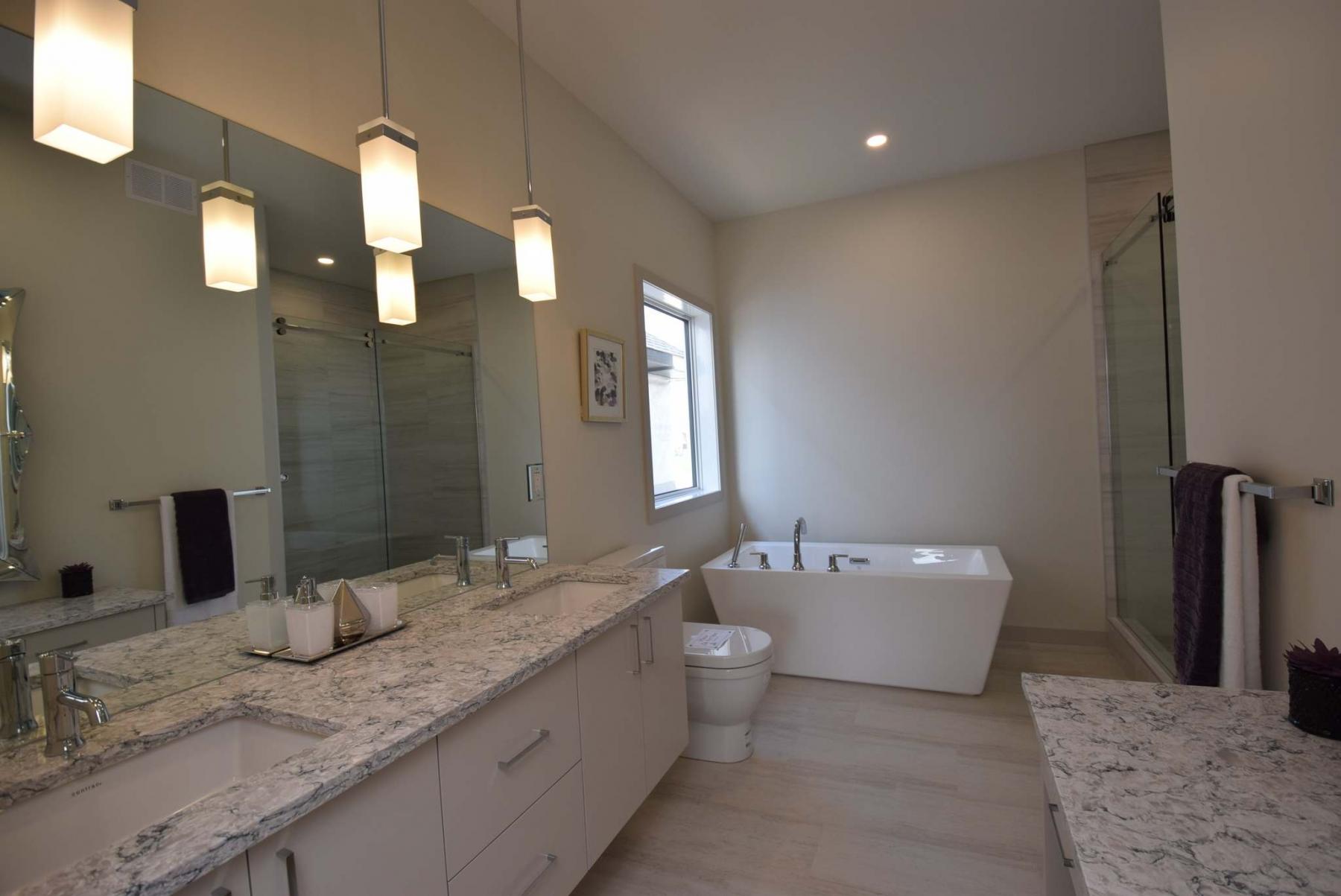 There are certain attributes that are common in luxury homes.
First on that list is often location, which can really set the tone for the rest of the home.
Next comes the home's layout. Not only must it provide effortless flow, but it must situate the bedrooms in such a way that access is seamless, while privacy is preserved.
Last but not least, the great room must be a quietly spectacular space that seamlessly combines style and livability — and offers a million-dollar view.
Jerzy Piotrowicz, sales representative for Gino's Homes's newest show home at 31 Windflower Rd. in Bridgwater Trails says the 1,810 sq. ft. walk-out bungalow possesses all those attributes and more.
"Right from the start, this is a very accommodating home," he says. "Because it's a visitable home — it's at ground level with no steps in front — it offers easy access. Then, when you come inside, you find an excellent layout that's very, very functional."
A wide foyer with bench to the left connects to a long hallway that leads to a generous landing area.
This is where the home's intuitive layout starts, says Piotrowicz.
"It starts off with a laundry room to the right, then continues with a wing to the left that features two bedrooms with a spacious four-piece bath that was placed between them to provide separation. Both rooms are huge, and come with walk-in closets."
He adds that the primary bedroom is very private.
"Three design features give it an incredibly high level of privacy. First, it's on the other side of the landing away from the kids' bedrooms. Second, the lower level stairs separate it even further. And finally, it's at the end of a 10-foot hallway that really makes it a private retreat."
And what a retreat it is.
Just the right size, big enough to be comfortable but small enough to be cosy, it comes with a big walk-in closet, an elegant four-piece ensuite and a sliding patio door on its rear wall.
"The patio door takes you out to a covered balcony that overlooks the lake behind the home," Piotrowicz says. "It's a perfect spot to enjoy breakfast on summer mornings with the beautiful water view in the background."
As might be expected, the ensuite and walk-in closet match complement the spectacular view.
"The ensuite is a calming, wonderfully-finished space that offers a soaker tub, walk-in shower, warm vinyl tile floor, floating vanity with granite countertop and dual sinks and a separate makeup station," he adds. "And there's plenty of space for your wardrobe in the huge walk-in closet, which comes with loads of built-in storage."
From there, a wide entrance provides access to a gorgeous, light-filled great room.
"It's a wonderful space — bright, spacious and beautifully-finished," says Piotrowicz. "The rear wall of windows lets in lots of natural light, and gives you a great view of the lake behind the home. A patio door on the side wall allows you to access the covered deck that's shared with the primary bedroom. You can access the great room from the bedroom if you want to."
Meanwhile, an ultra-navigable floor plan combines with soft, gentle earth tones to endow the great room with a modern yet warm ambience.
Distressed, two-tone wide plank laminate flooring meshes perfectly with off-white walls, light taupe cabinetry, taupe tile backsplash with cappuccino grout, taupe granite countertops with grey highlights, providing a feel that's rich, yet isn't so dark that it soaks up too much light.
"The great room's finishes are tasteful, giving it a functional, understated elegance. That balance of livability and style is showcased in the family room with its stunning lake view and simple yet beautiful entertainment unit with tiled feature wall with linear fireplace and TV area above," he says.
Head downstairs, and you find a very pleasant surprise: a fully-finished walk-out basement with a structural wood floor topped with warm laminate plank flooring.
"It's like a second home," adds Piotrowicz. "There's lots of space, it's nice and bright with all the windows on its rear wall, and it features a huge rec room, two more bedrooms, patio door to a covered patio, a three-piece bath and lots of storage space."
All told, the well-crafted bungalow offers more than 3,200 sq. ft. of space that pairs an incredible location with understated style and a practical, user-friendly layout.
"This home offers a functional elegance that's hard to beat. It has everything you would want in a luxury home," he says.
lewys@mymts.net
Details
Builder: Gino's Homes
Address: 31 Windflower Rd., Bridgwater Trails
Style: bungalow with finished walkout basement
Size: 1,810 sq. ft.
Bedrooms: five
Bathrooms: three
Price: $850,000 (includes lot & GST)
Contact: Jerzy Piotrowicz, Century 21 Carrie.com, 204-229-2533