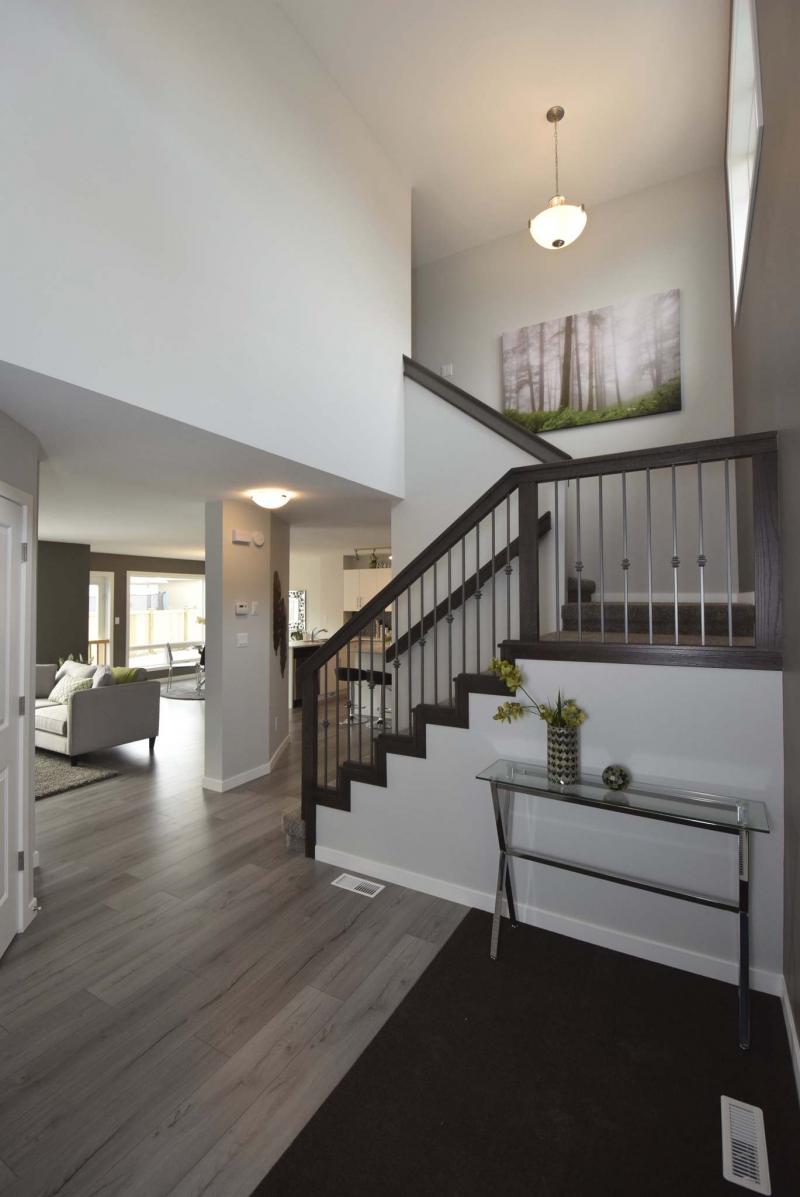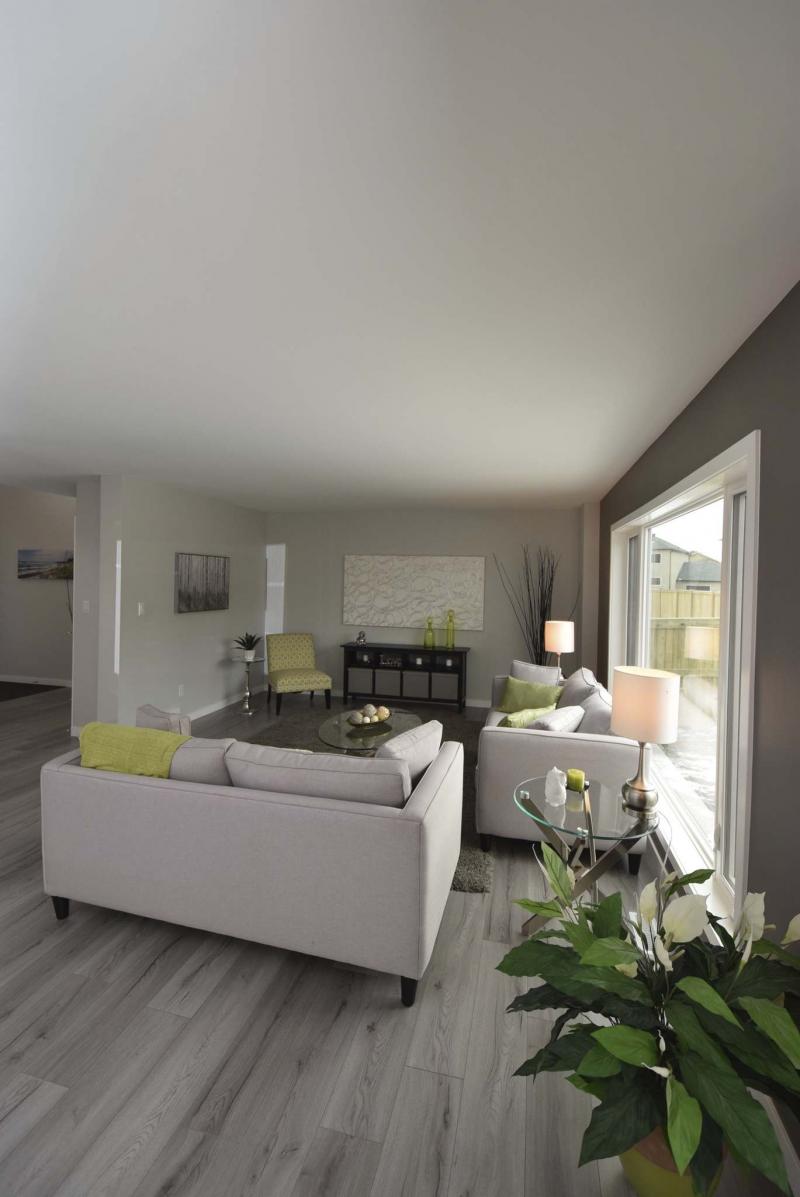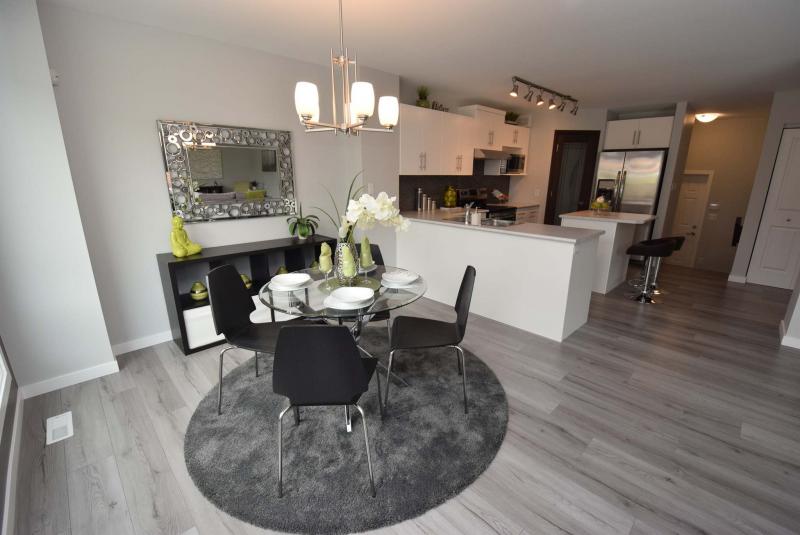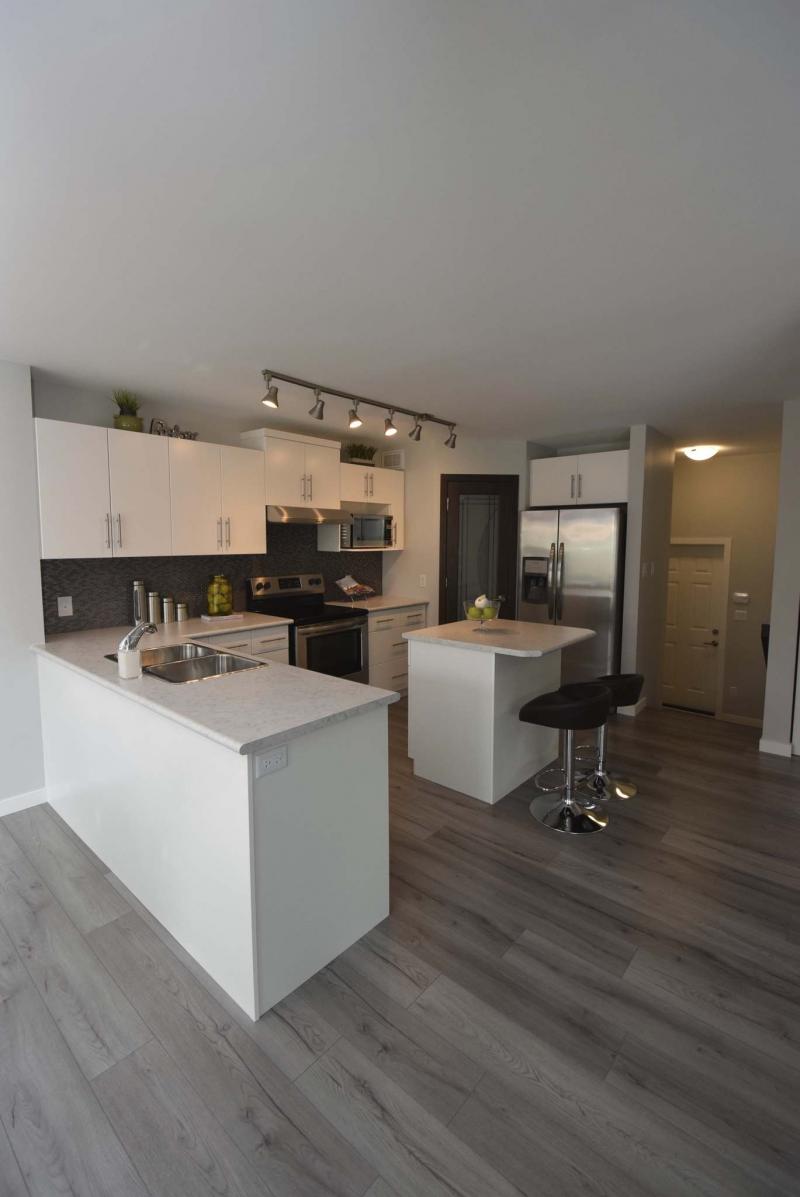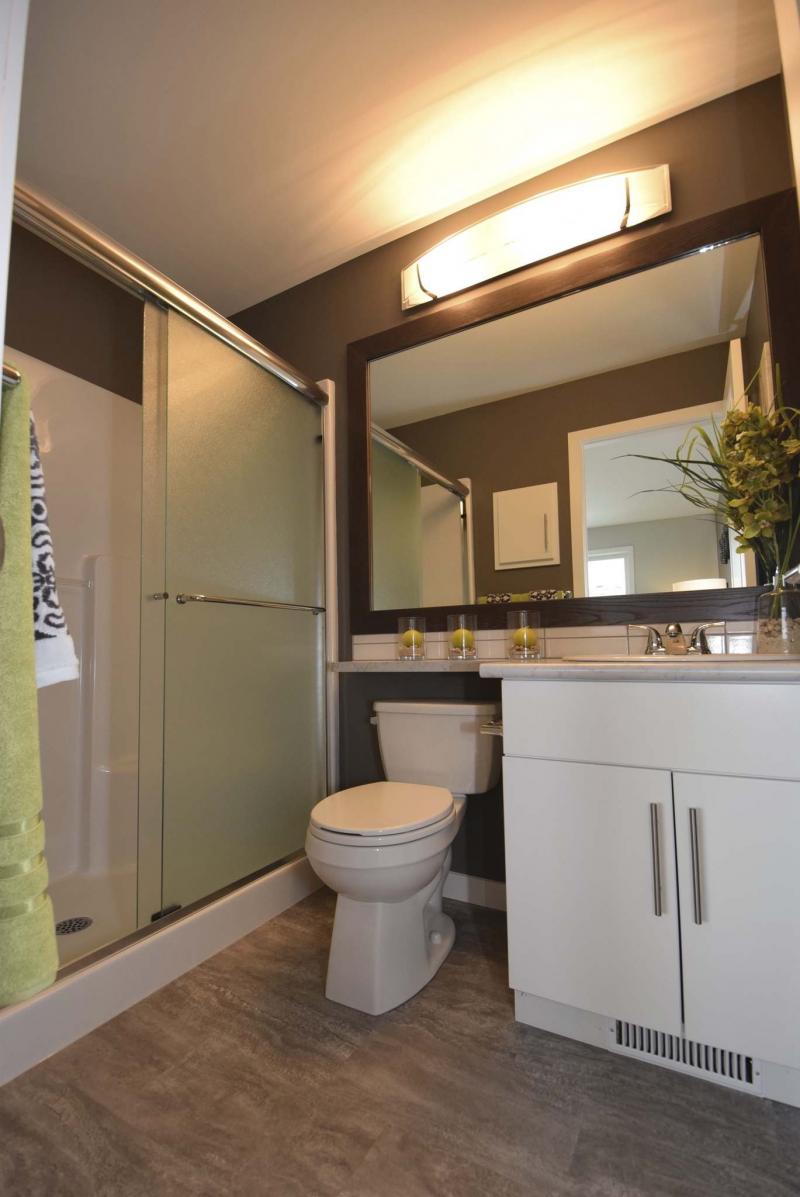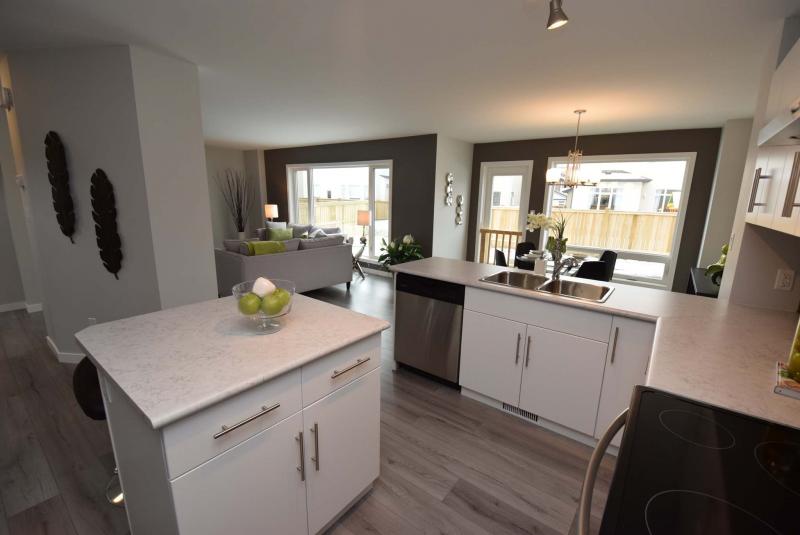 When it comes to purchasing a new home, it's the little design details that often tip the scales in a buyer's decision to choose one home over another.
With that in mind, Randall Homes has increased its focus on including more standard (or value-added) design features in the price of its homes, says Paul Michael Saltel, the Randall Homes sales representative for 26 Pepin Pl.
"Take this home, for example," he says of the Morrison, a 1,654-sq.-ft., two-storey design. "It comes standard with flat painted ceilings, glued and screwed sub-floors, 2½-inch casings and 3½-inch baseboards, a stucco exterior with wood build-outs and cultured stone and several other value-added design features including a tile backsplash in the kitchen."
There are two advantages associated with making those design features standard, Saltel adds.
"First, it just makes the purchase process easier for buyers. Second, it makes for a richer-looking home both outside and inside. The stone, stucco and wood exterior looks great, as do flat painted ceilings and other little touches like putting in flat Decora switches and plugs instead of standard ones. The wider baseboards and casings also pop, too."
At the same time, it's also important that a home be functional. Thankfully, Randall's design team didn't overlook that important detail.
Saltel notes the Morrison's high function quotient starts in its foyer.
"Two design features stand out there, the high ceiling and angled coat closet. The high ceiling adds volume, while angling the closet opens up space and adds interest. And the coat closet isn't an ordinary closet, it's a walk-in closet, a feature everyone has really appreciated."
Then, there's the great room, an efficiently designed space that possesses all the attributes a family demands of it: excellent flow, subtle division between spaces and plenty of natural light.
"Everyone who's gone through the home has loved how the great room is nice and open. Yet, each space is nicely defined," he says. "Visitors have also loved all the natural light that comes in through a huge picture window on the family room's rear wall and a large window behind the dining area. Those oversized windows are standard and are installed for us by JELD-WEN."
While both the family room and dining area are defined by the two windows, the dining area was also demarcated by setting it back by two feet to separate it from the family room, a novel method was used to define the kitchen.
"The kitchen design features a peninsula plus a compact island that seats two and adds prep space. Not only do they define the kitchen beautifully, but they also provide two gathering areas for entertaining instead of one."
Meanwhile, the finishes in the kitchen, which include standard (and striking) finishes such as thermofoil cabinets, a tile backsplash and smart laminate countertops, lend a rich, warm feel to the great room.
So too does the optional grey/taupe laminate plank flooring, Saltel says.
"It's an upgrade that would cost between $4,000 and $5,000. It's very worthwhile, as it not only looks great, but is very durable. It also goes beautifully with the great room's light grey main walls, slate grey feature walls and its white baseboards and casings."
The Morrison's efficient design extends to its bright upper level, which, despite the home's relatively modest square footage, somehow contains a big laundry room, spacious main bath and three oversized bedrooms.
"Because each space revolves around a compact, but functional landing, there's no hallways, which can waste space," Saltel says. "The space that was saved was then put in to all the different spaces. Both secondary bedrooms are a good size, with huge windows and double closets and the master suite is a wonderful space."
Wonderful as in spacious, bright and well-appointed.
"There's tons of space for a king-sized bed and furniture. A large window allows light to cascade in from the south, the three-piece ensuite comes with a low-step-over shower and the walk-in closet is the size of a small bedroom. It has everything young parents could want in a master suite."
Put everything together, and the result is a value-laden family home that delivers big in terms of function and style.
"At Randall Homes, value is always top of mind. The Morrison shows how value-added design features and a great floor plan can combine to create a family home that's stylish, functional and affordable."
lewys@mymts.net
Details
Builder: Randall Homes
Address: 26 Pepin Pl., Sage Creek
Style: Two-storey
Size: 1,654 sq. ft.
Bedrooms: 3
Bathrooms: 2.5
Price: $459,900 (Includes land, GST)
Contact: Paul Michael Saltel, Sales Consultant, 204-228-1048