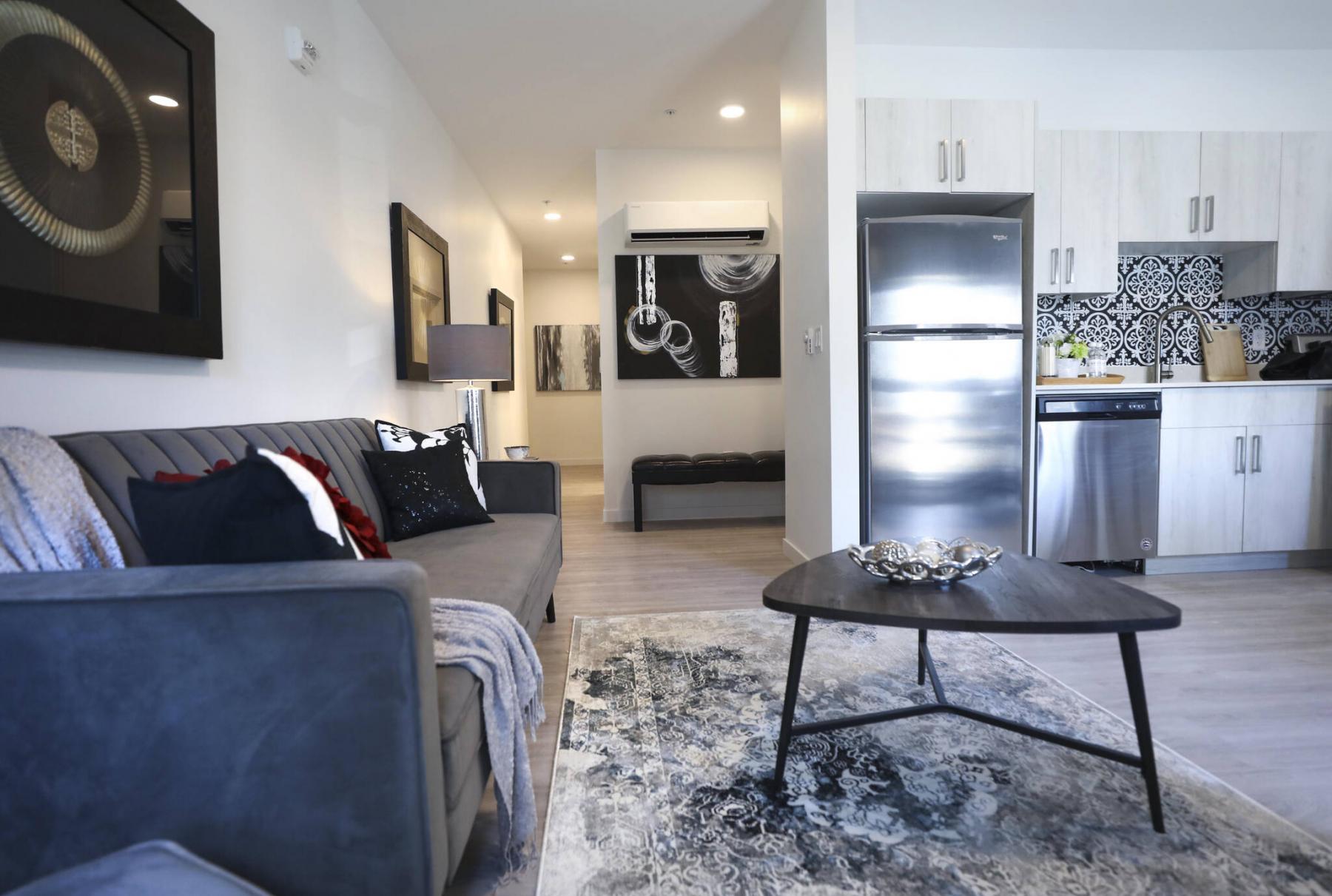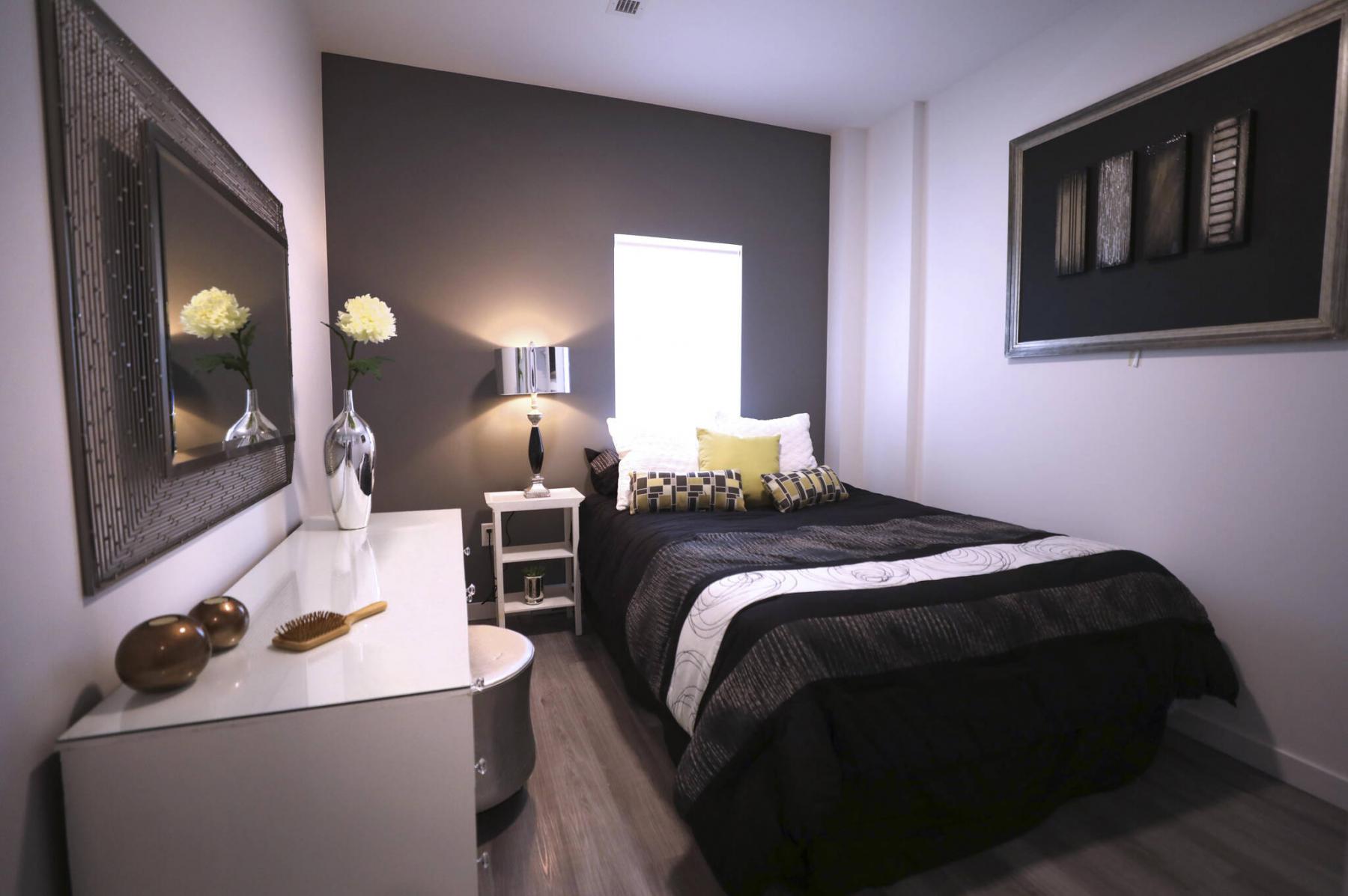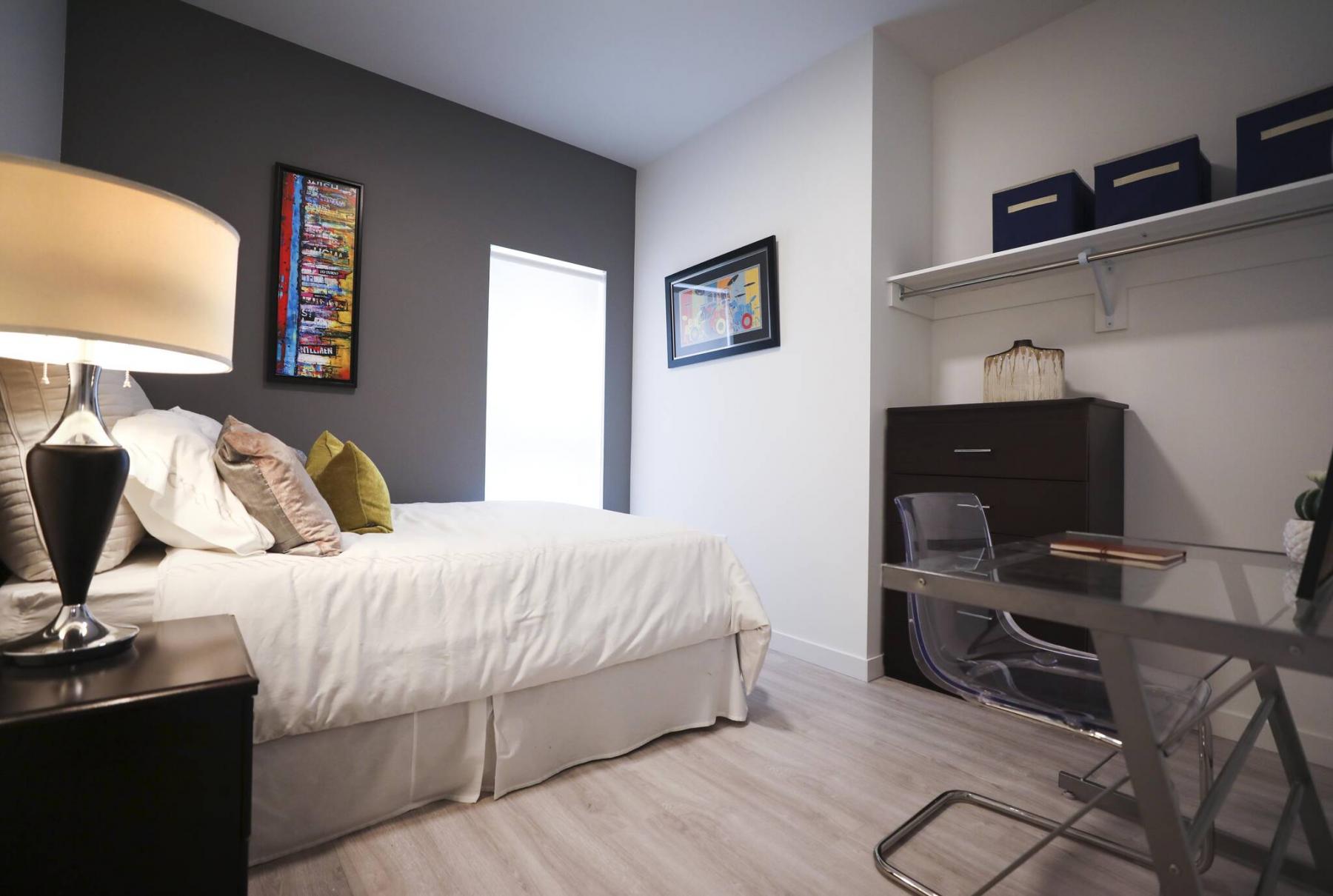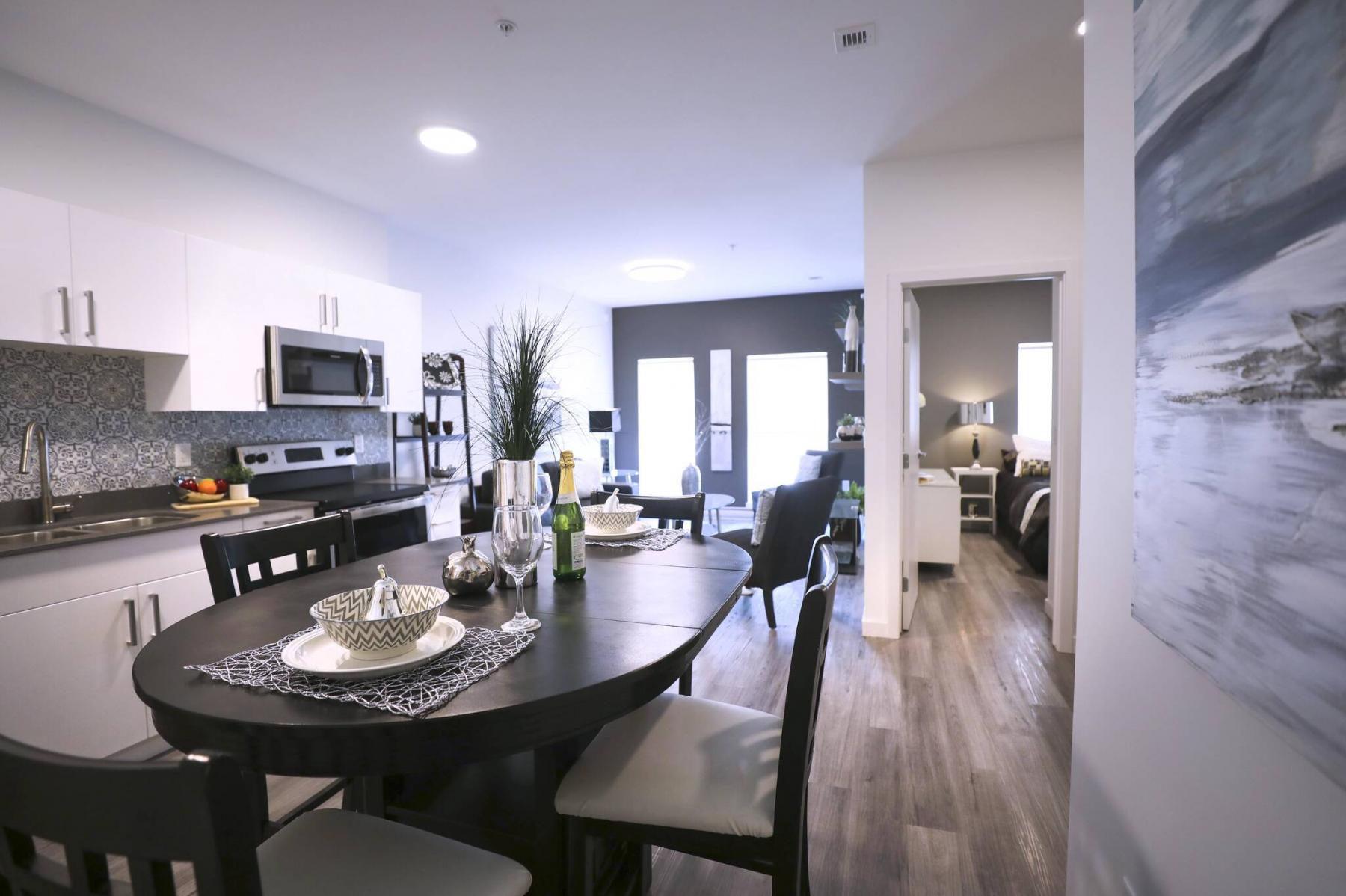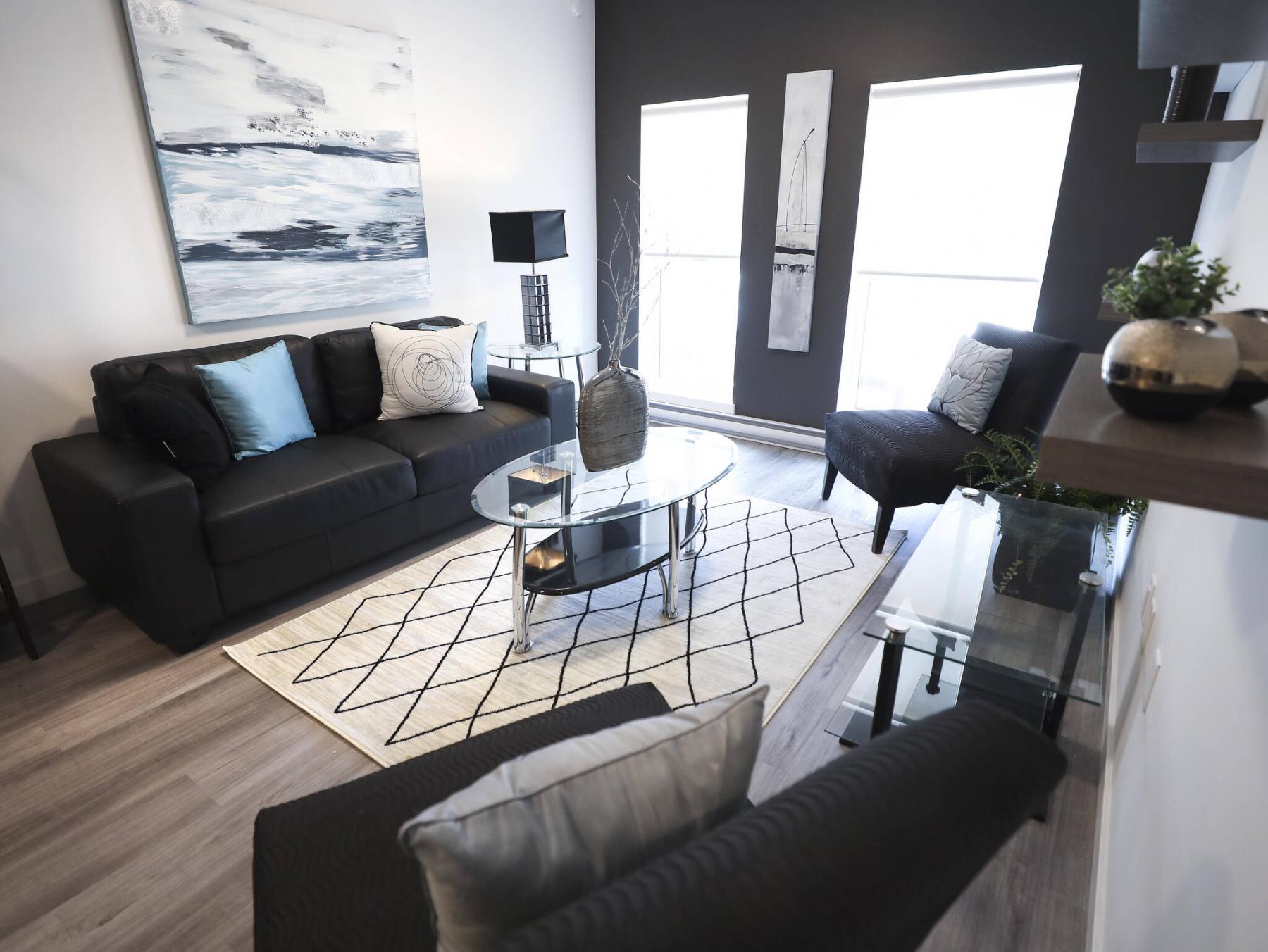 Back in 2019, Centre Venture Winnipeg put out a request for proposals on a compact parcel of land at the corner of Logan Avenue and Princess Street.
The eventual winner was CIAO Developments and Raviia Capital, developers based in Calgary and Winnipeg, respectively.
Their proposal accepted, CAIO and Raviia started to wrap their minds around the project.
Right from the outset, it was obvious that much creativity and planning would be required to design a building that would not only properly fit into the compact lot but provide a livable and affordable place for people to call home.
"The Canadian Mortgage and Housing Corporation underwrote the financing of the property, so the budget was a bit tight," says Ravi Joshi of Raviia Capital. "We also wanted to build an efficient, livable building, so we hired architect Vern Reimer to develop the building design."
After much due diligence, a building design was arrived at, and construction of the ambitious premium apartment project started in August 2020.
Thanks to a special design allocation, the wood frame building was allowed to rise to a height of five stories rather than the customary four.
A total of 88 suites – along with a gym and laundry rooms on each floor – were then laid out carefully within the building's energy efficient envelope.
"The building is part of Efficiency Manitoba's new buildings program and was designed to exceed energy performance and greenhouse gas reduction," explains Joshi. "The goal was to create a very energy efficient and quiet building that held well-appointed apartments that came in a good variety of styles and configurations."
Turns out, that goal has been met, and then-some.
Both on-site display suites are impressive, offering plenty of natural light, efficient layouts, and high-quality finishes.
Well-placed dual pane, low-e argon windows combine with nine and eight-foot ceilings to let in generous amounts of daylight, while luxury vinyl plank flooring, a neutral colour palette and rich finishes give the efficiently-laid-out suites a warm, modern feel.
"Kitchens come with contemporary white custom gloss lacquer or woodgrain style cabinets, quartz countertops, double sinks with polished chrome pull-out faucets and four stainless appliances," he notes. "All the cabinetry is soft close, too."
Meanwhile, main living areas feature an open-concept design that promotes light flow, efficient furniture placement and ease of movement.
While the suites are compact, you never feel that space is lacking; interiors are straightforward in their design, with no jogs or unused space.
Bedrooms are also a good size with large windows – and a unique closet set-up, adds Joshi.
"To maximize the feeling of space, we left closets open so you could have an accessible space to hang your clothes and even put in a dresser. So far, people have told us that Those kinds of little design details make the suites feel more spacious than expected."
At the same time, a thoughtful assortment of on-site amenities will deliver the little extras that residents will appreciate.
"There will be a well-equipped gym, as well as a rooftop deck with barbecue, dog run and generous balconies and patios," he says. "Dual elevators will provide easy access to suites, while individual heating and cooling will make them as comfortable as they are energy efficient."
Finally, there's the attractive-looking building's location.
"Everything is right at your fingertips, with easy access to transit, local businesses, shopping, dining, theatre and nightlife," Joshi says. "You're just a short walk from Red River College, Portage and Main, North America's oldest collection of heritage buildings and Old Market Square."
He adds that Soho also comes with some other great perks.
"Gated parking with fob access is available along with an on-site Peg City Co-op car share station. Residents also get Shaw 150 internet free for a year, and the building is pet friendly. It's also very secure with fob access and cameras all around it."
Joshi says everything is – at long last – ready for residents to take possession of their suites on April 1.
"The initial completion date for the building and suites was December 2021, but COVID and supply chain issues delayed it. Everything will be ready to go for April 1, and we're excited about what we have to offer to people looking for a great place to live in The Exchange."
lewys@mymts.net
Details
Builder: Aembit Development (CIAO Developments & Raviia Capital)
Apartment Development: Soho Flats in The Exchange
Address: 265 Princess St.
Style: studio, one-bedroom & two-bedroom premium apartments
Size: 403 sq. ft. to 736 sq. ft.
Rents: from $921/month
Contact: Sales Office, 431-588-4003 or sohoflats@mccor.ca