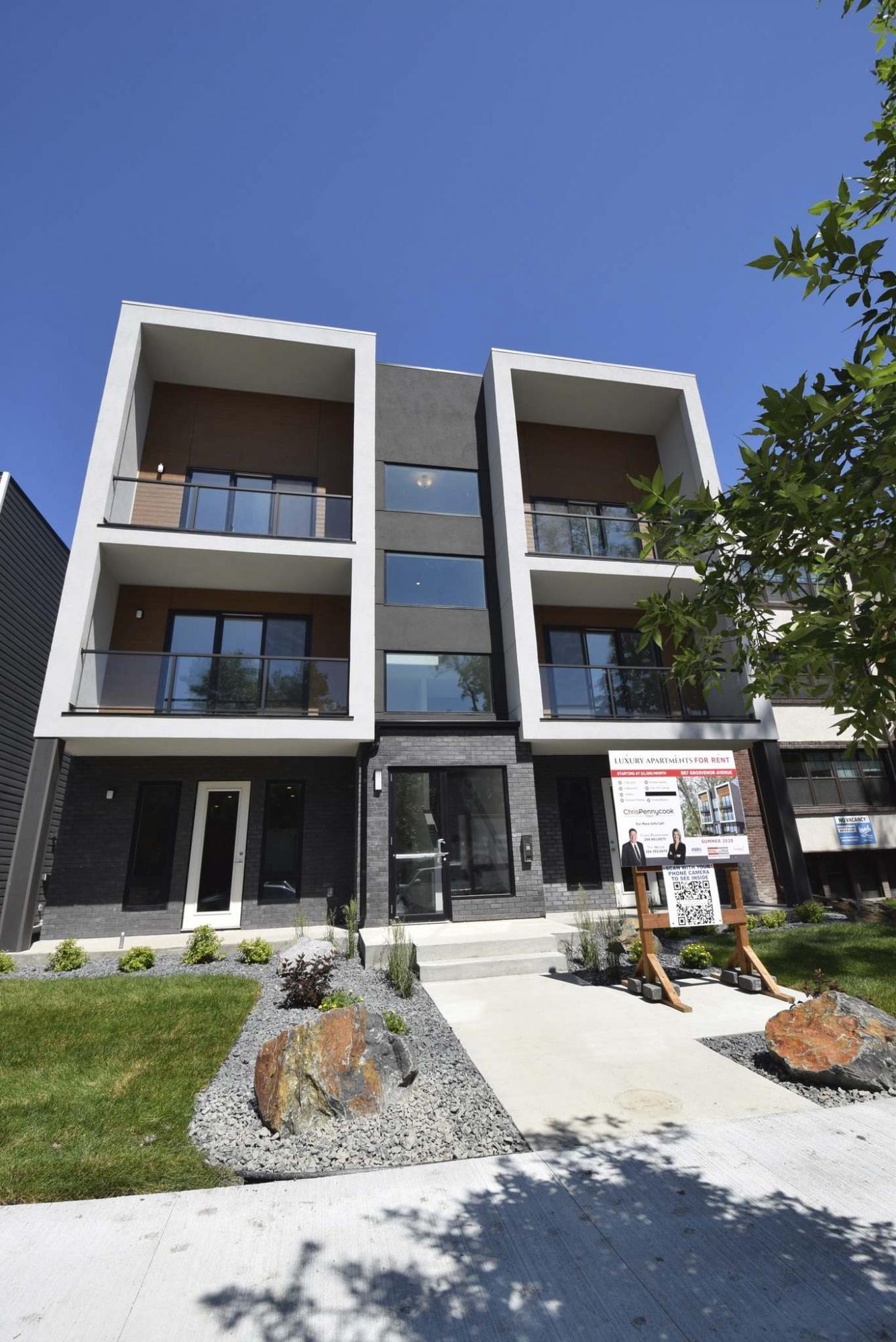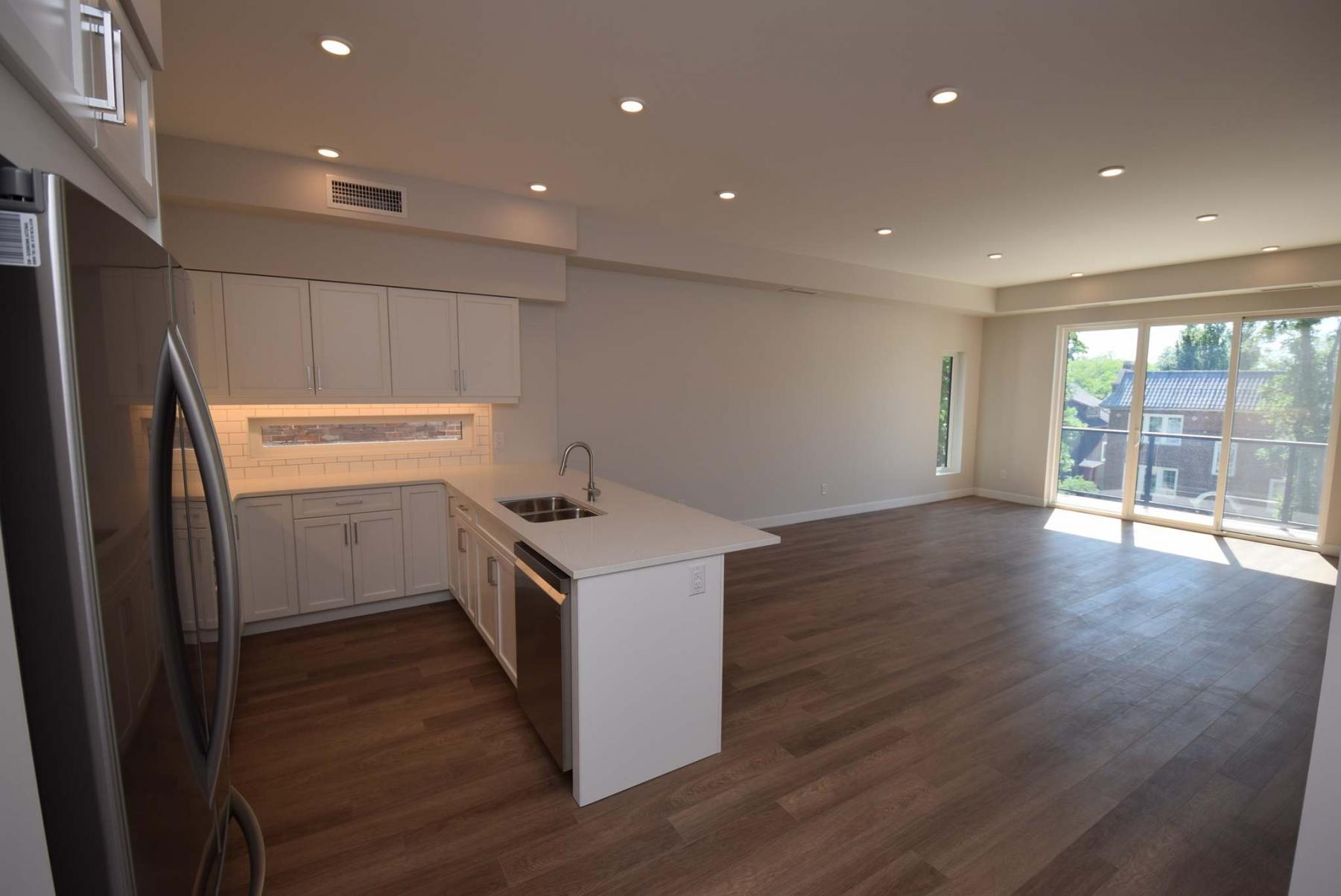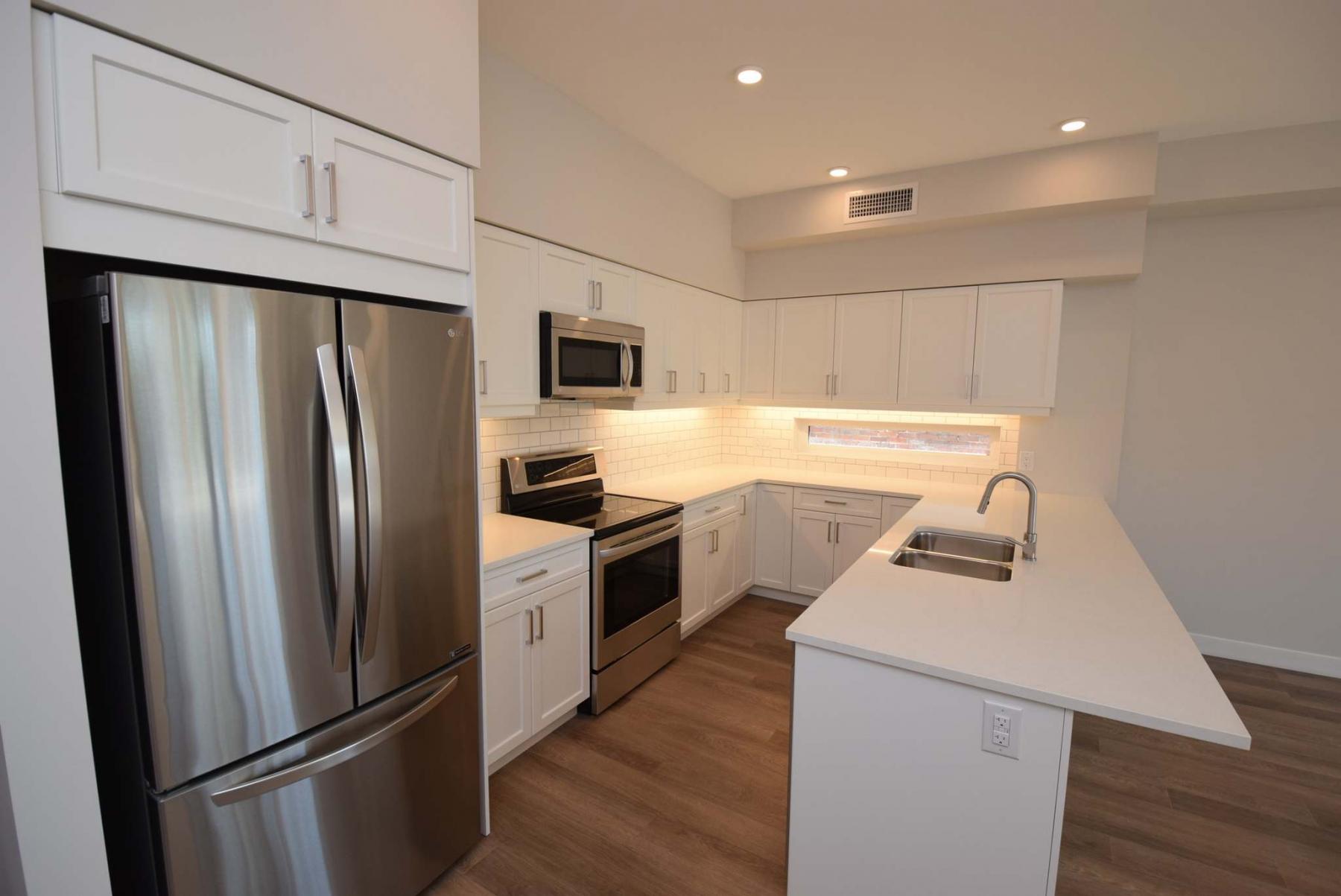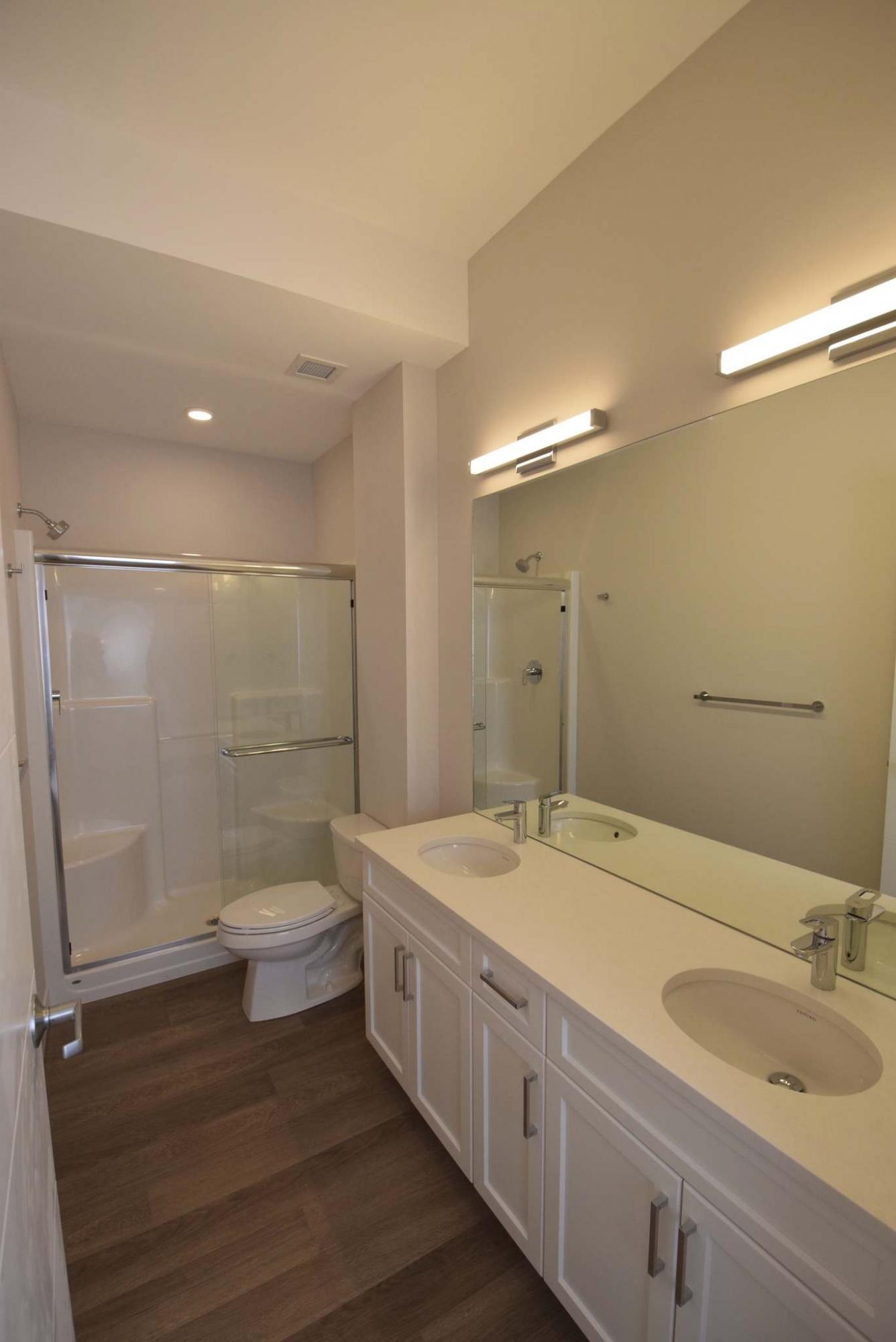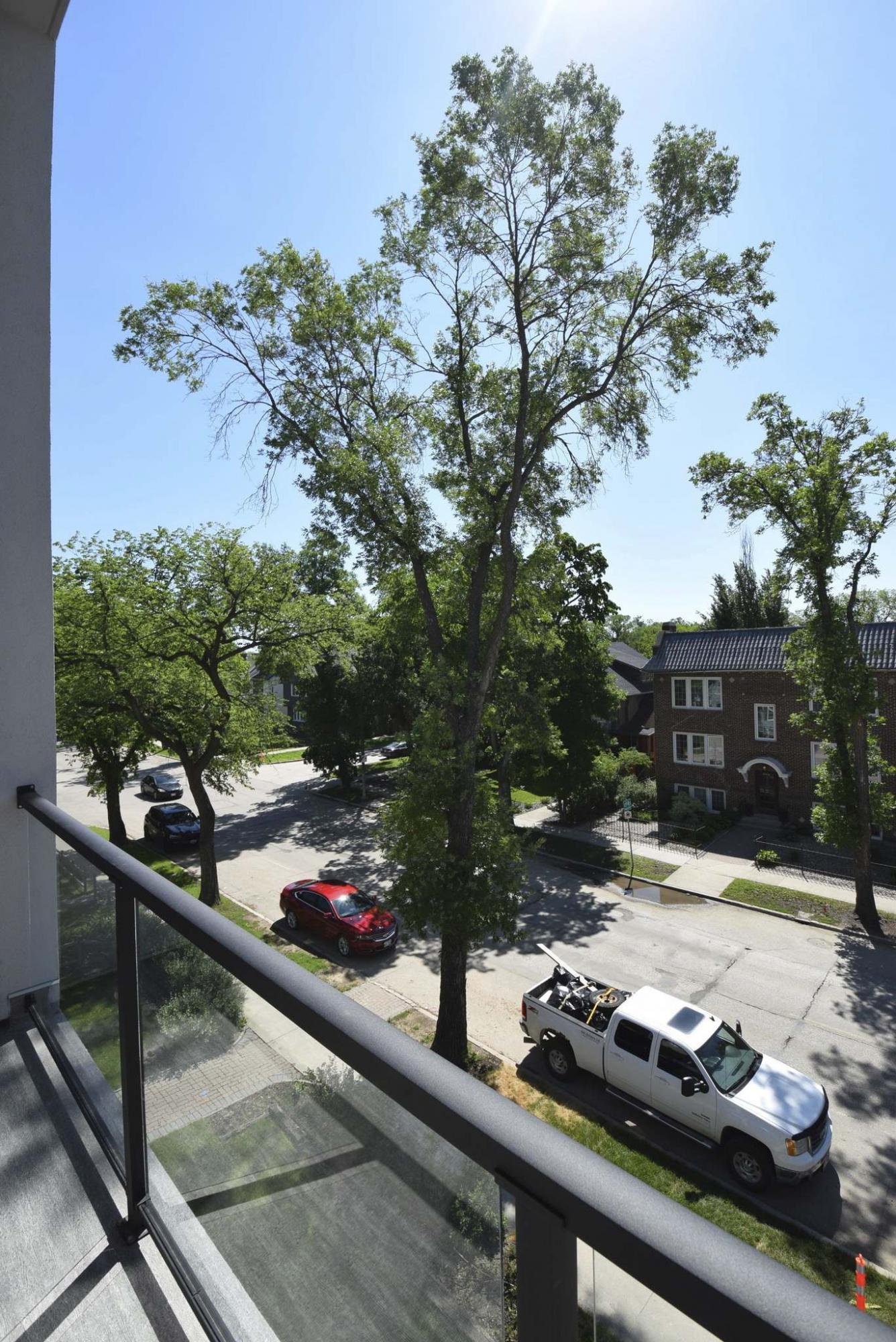 In 2018, an aging duplex occupied a mid-sized lot on Grosvenor Avenue.
Today, a brand-new luxury rental apartment complex featuring six 1,300-square-foot two-bedroom units sits stylishly on that lot — adding a dash of modern flavour to an area loaded with turn-of-the-century apartment blocks.
"Initially, the plan of the group that bought it was to fix it, but it was so run down that it made more sense to build new," says Chris Pennycook of Royal LePage Dynamic Real Estate, who's marketing 887 Grosvenor Ave. along with Val Miller. "After looking at plans for the complex, they fit in with the Crescentwood Development Plan, the city got on board."
And while some projects go up in record time, this particular infill project didn't. There's a reason for that, says Pennycook.
"Everyone involved with the project wanted to do it right, from construction to the design of the suites," he says. "The building is piled and built to the highest possible specifications with an exterior steel frame, double joist construction and extensive soundproofing. The area needed a solid new luxury apartment complex, so it was important to get it right in every way."
That commitment to quality is evident the moment you set eyes on the building.
Though the exterior is modern, featuring clean, linear lines, the three-storey building fits in well with its surroundings, the building's contemporary exterior softened beautifully by dark brown brick and stucco accents and tasteful landscaping.
Inside, a wide stairwell lined with grey industrial grade carpeting takes you up to the six suites. Two occupy each floor, with each suite checking in at 1,300 sq. ft. with two bedrooms and two bathrooms.
The moment you step inside the display suite, you're struck by the sense of volume and how naturally bright the main living area is.
"While most condos in the area have eight-foot ceilings, the ceilings here are nine-feet, seven inches high," says Pennycook. "When you combine the high ceiling with a triple-wide sliding patio door on the rear wall and well-placed windows, we went to the maximum size with windows and doors, you get a wonderfully livable great room."
Val Miller agrees.
"The window on the living room's side wall was placed so that you could look down Grosvenor Avenue at all the trees and historic buildings while visiting with guests," she says. "And a long transom-style window on the side wall in the kitchen between the cabinets and countertop adds more light, and style."
As might be expected in a luxury apartment, there's plenty of style, but it is subtly spectacular.
Gorgeous textured mocha/taupe luxury vinyl plank flooring runs through the entire unit, while the kitchen is a modern marvel with its white cabinetry (which comes with undermounted lighting), white subway tile backsplash, off-white quartz countertops and stainless appliances.
At the same time, the peninsula-style kitchen offers plenty of room to create and an eating nook for three. There's ample room for a dining table for six, with plenty of space left over for a sofa, love seat, armchair and entertainment unit in the sunny living room.
"Take the patio doors outside and you find a big balcony that finishes off the living room perfectly," says Pennycook. "It was outfitted with tempered glass panels that don't obscure the beautiful street views or interrupt the flow of natural light inside. When you stand out here, you can imagine sitting back and having a glass of wine overlooking the beautiful, tree-lined street."
The suite's rear portion, meanwhile, is all about functionality. Many apartments and apartment-style condos lack storage space, but that's not the case here.
"Storage was maximized with a huge laundry/storage room at the outset of the bedroom wing, along with lots of closets," he adds. "You'll have plenty of room to store your belongs here."
A pair of big bedrooms will also offer plenty of livability, says Miller, adding that each suite comes with individual forced air heating and cooling.
"Both bedrooms are generous in size with large windows and closets, and each comes with its own four-piece ensuite. The master suite was put at the end of the bedroom wing to maximize privacy, while the second bedroom could be used as an office or guest bedroom."
Pennycook says empty nesters looking to stay in the Crescentwood or River Heights area now have a viable option to purchasing a smaller home or condominium.
"The location is great, and you get all the space and luxury you need without being tied down to a home or condo. I know it took time to complete the project, but it was done right. We now have a beautiful new six-suite luxury apartment complex that will lend a bit of a modern vibe to the neighbourhood, and provide people with a great place to live in an incredible area."
lewys@mymt.net
Details
Location: 887 Grosvenor Ave., Crescentwood
Year Built: 2020
Style: luxury apartments
Size: 1,300 sq. ft. per unit
Bedrooms: two
Bathrooms: two
Price: $2,300 per month (includes parking & appliances)
Contact: Chris Pennycook, Royal LePage Dynamic Real Estate, 204-941-0573 or Val Miller, Royal LePage Dynamic Real Estate, 204-292-0479
Open House: Saturday July 11, Noon to 4p.m.