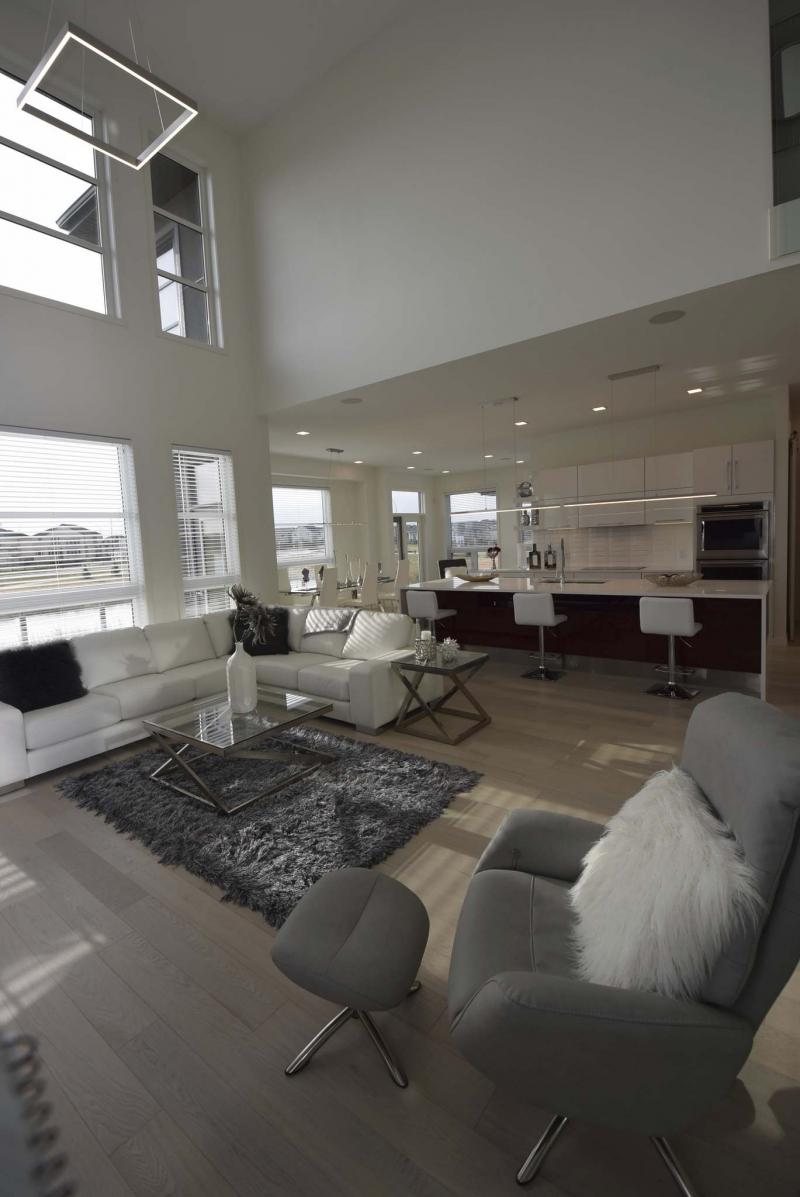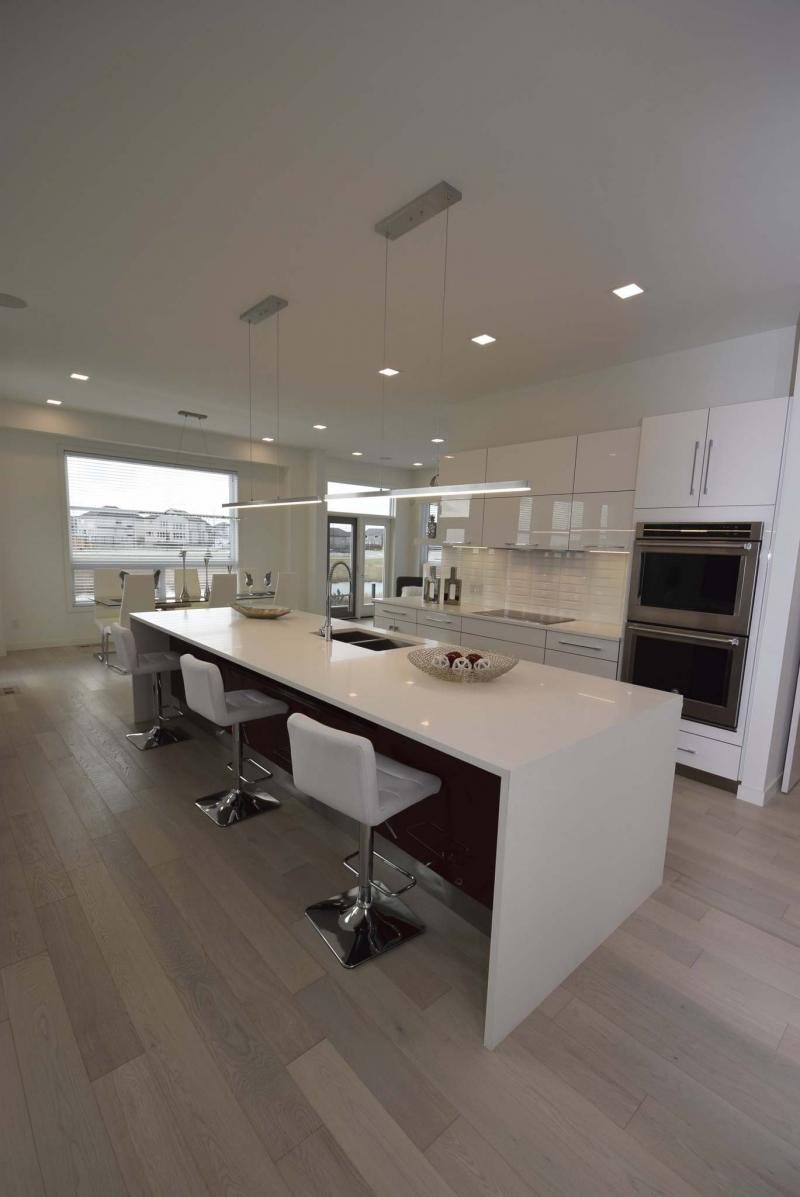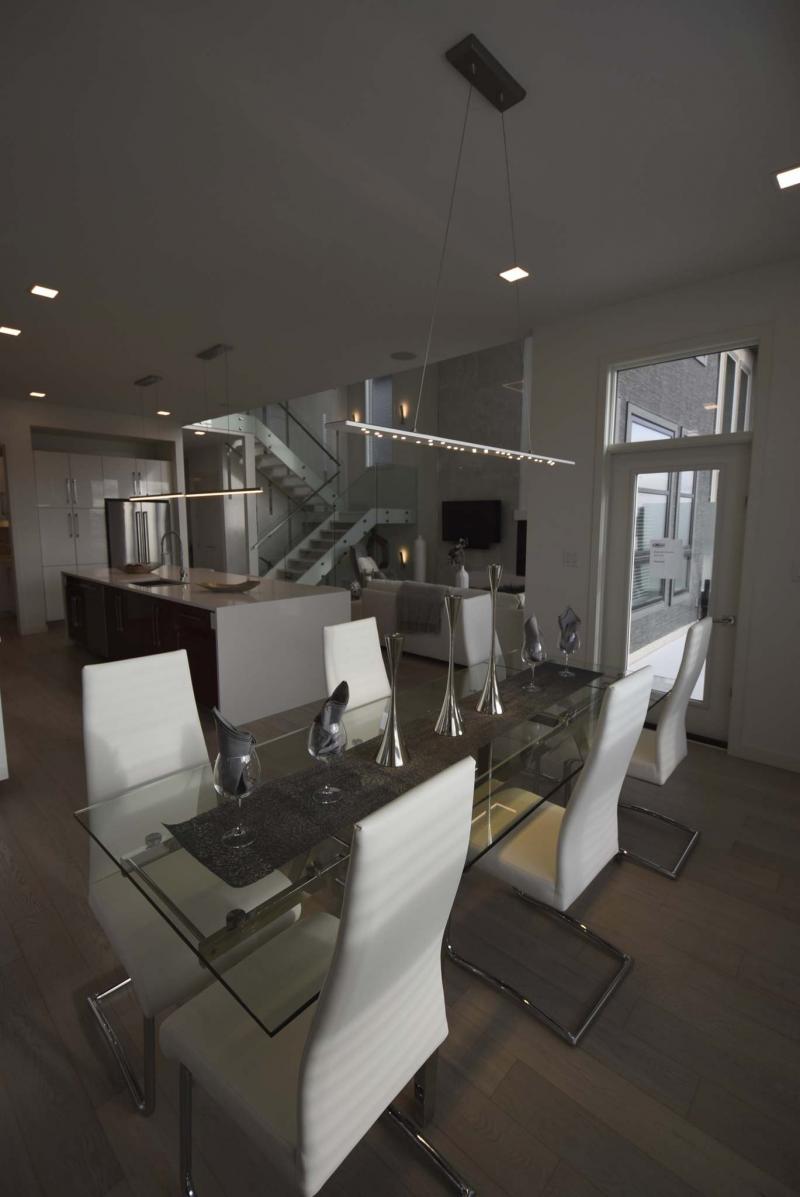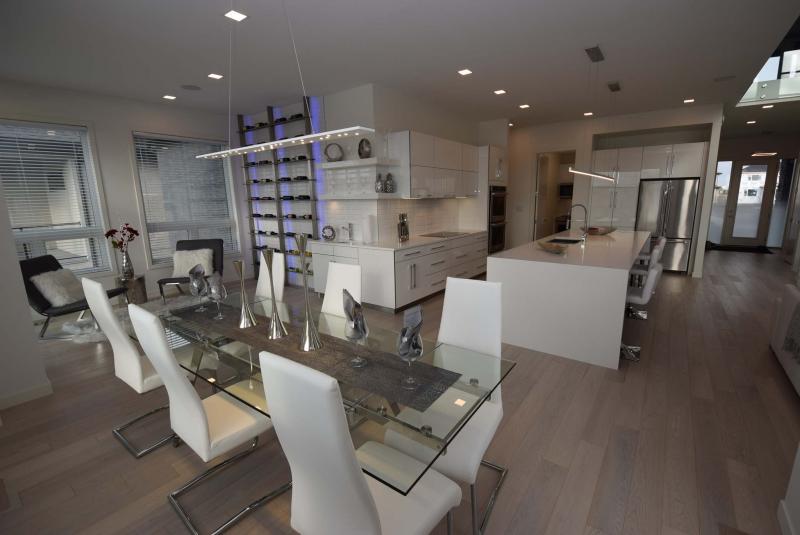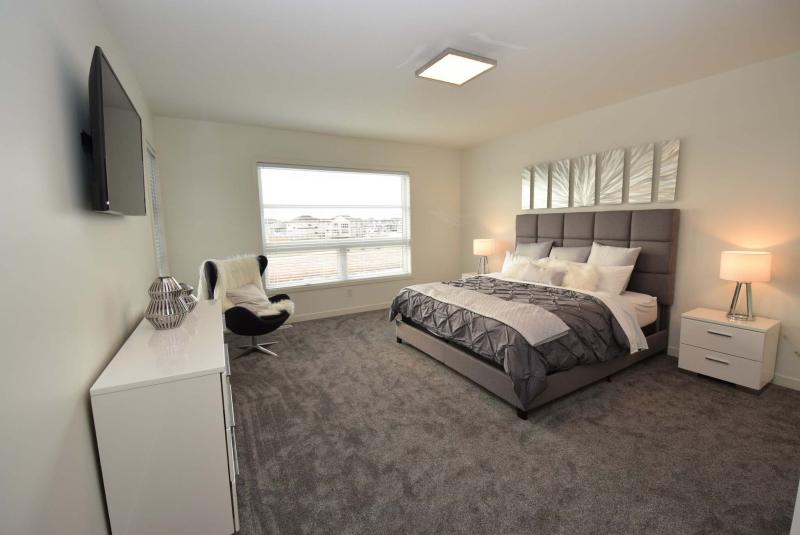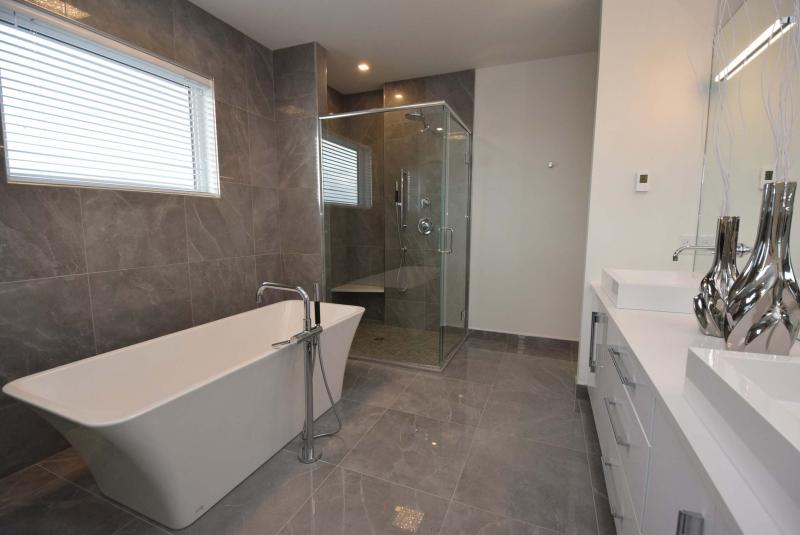 Imagine having a generous budget to build a luxury home.
As intriguing as that sounds, it's anything but easy to conceive the design of such a home.
In order for it to be livable on a daily basis, it must be as functional as it is fashionable.
That was the challenge that Diego Vassallo and his design team at KDR Homes faced as they surveyed a generous lakefront lot at 22 Willow Brook Rd. in Bridgwater Lakes this past spring.
"Ultimately, we decided to go with a design theme that featured a Modern European look," he says. "There was all kinds of room to build, so we came up with a two-storey home that offered 3,148 sq. ft. of living space spread out over the main and second floors, with about another 1,200 sq. ft. of livable space downstairs in the walk-out basement."
The home's modern European look starts with a linear exterior that features four square windows surrounding a covered doorway defined by cultured stone pillars on either side — and a wood overhang that adds colour and texture to the mix to create a striking facade.
That striking design is also featured inside, where a generous foyer with dining room to the right and den to the left usher you into the home in rich, spacious style. A five-foot-wide entrance then opens on to a vibrant, functional great room.
"Comments from visitors have focused on the fact that the area is so bright and alive," Vassallo says. "Light just pours in from floor-to-ceiling windows in the family room, a big picture window behind the (oversized) dinette area and patio doors (with transom window above) behind a sitting area off the dinette. The windows also showcase the gorgeous lake view behind the home."
Meanwhile, the great room's vibrance comes from an imaginative mix of finishing materials.
"We used a lot of shiny materials, from the white tile feature wall with mirrored highlights behind the open riser staircase (the clear tempered glass panels that define it maintain its open feel), to shiny white cabinets, a white subway tile backsplash and white quartz countertops in the kitchen," he says. "The island has a glossy red base and cabinets on its interior for contrast."
As spectacular as the great room is, it is livable above all. A big part of that is due to the family room, with its 20-foot ceiling, artistic staircase, wall of windows and feature wall with floor-to-ceiling (taupe) ceramic tile stacks that define the TV and electric fireplace.
Flow between spaces is exceptional, with the kitchen receiving high marks for its generous aisle width (about five feet) between the island and (induction) cooktop across the way. The 13-foot island is extremely functional, offering a prep area and seating for four.
A huge walk-in pantry and high-quality range, microwave, sink and cabinets further increase the kitchen's inherent functionality.
"We were pleased not only with how the kitchen turned out, but the dinette and sitting area, too," Vassallo says, noting that square LED light fixtures amplify the modern European design theme. "The dinette holds a table for eight to 12, while the sitting area is perfect for visiting with guests. You can sit there and chat, or head out on to the deck to visit. Overall, the great room was designed for entertaining."
Solid and wide, the open-riser staircase provides seamless access to the home's expansive upper level. Like the main floor, it offers a beautiful blend of style and function.
Glance to the right and there's a hallway that leads to a bedroom and doorway that leads to a covered balcony. The master suite was placed in a secluded spot across the way, while a second wing houses a third bedroom, laundry room and richly finished four-piece bath.
"One thing we always do is make a point of balancing the size of the spaces so the bedrooms aren't tiny," he says. "We also soundproofed the laundry room to keep noise where it belongs — inside it."
Fittingly, the master suite is a functional masterpiece.
"The first thing you see is a massive picture window on its rear wall, which provides a great lake view. We then put in a huge walk-in closet/change room with heated (taupe) tile floor and gorgeous ensuite with standalone soaker, tempered glass/tile shower, glossy white vanity with dual sinks and (white) quartz countertop — and water closet with (obscured) tempered glass enclosure."
There's also livable space to enjoy downstairs in the stylish yet practical walk-out basement.
"Like the main floor, it's wide-open and bright," Vassallo says.
"There's a media area next to patio doors that lead out to a covered patio, games area (next to huge picture window) with wet bar, and a huge fourth bedroom tucked away in its own wing along with a four-piece bath with tile floor and suspended glossy vanity. We also put in a big exercise room to the right of the stairs."
All the hard work put into the design of the home paid off. "From design to colour, I think the home showcases a perfect mix of fashion and functionality. We're very pleased with how it turned out."
lewys@mymts.net
Details
Builder: KDR Homes
Address: 22 Willow Brook Rd., Bridgwater Lakes
Style: Two-storey with walk-out basement
Size: 3,148 sq. ft.
Bedrooms: 4
Bathrooms: 3.5
Price: $1,425,000 (Includes land, GST)
Contact: Josie Garofoli or Savanna Lemieux-Ellement, Century 21 Carrie.com, 204-987-2100