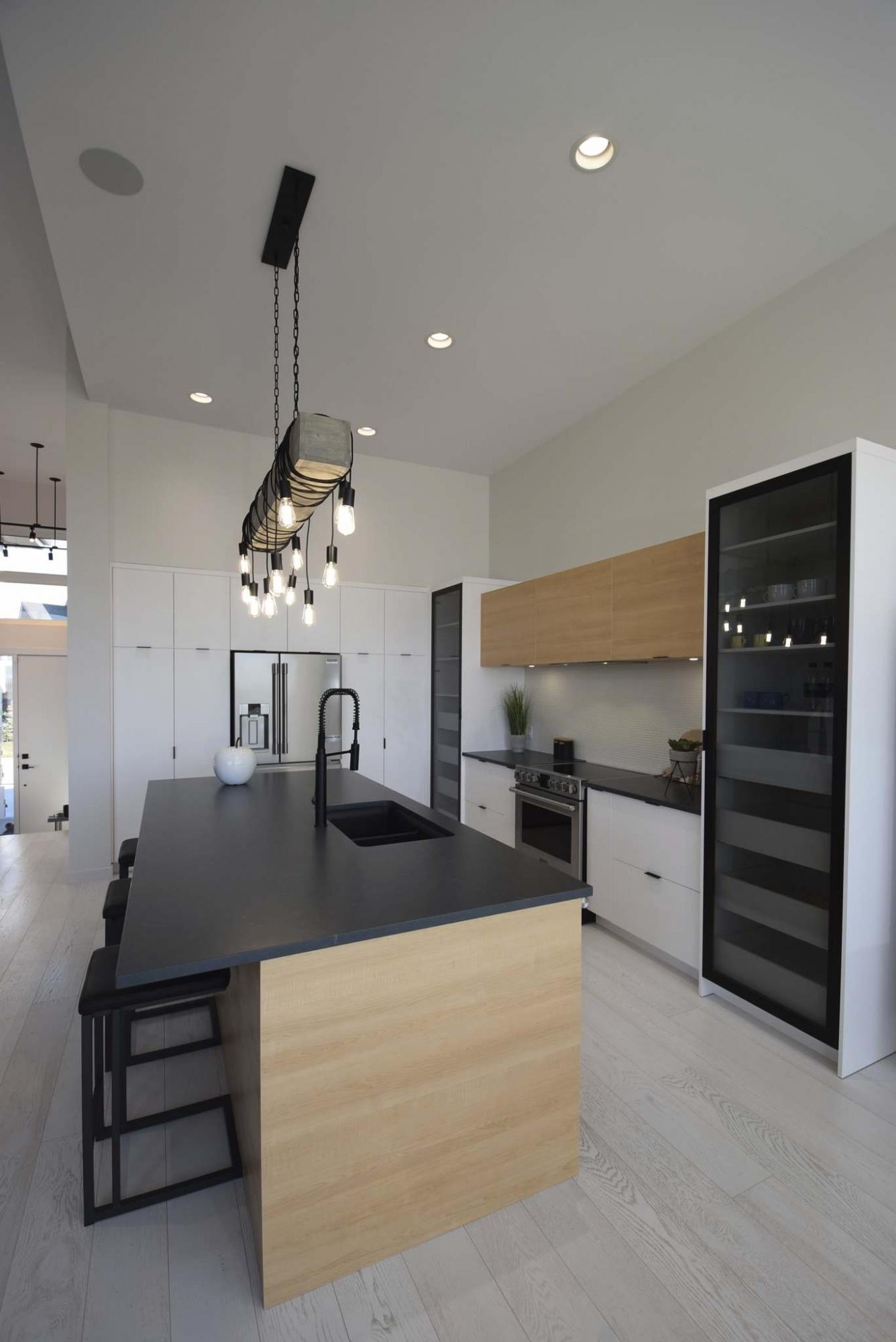 Manitoba's Spring and Fall Parade of Homes receive a lot attention while they are in full swing, but it's important to remember that the show homes featured in the MHBA Parade of Homes are open for viewing far more than just twice a year.
The two MHBA Parade of Homes are a spectacular showcase events for the Manitoba residential construction industry. The Parades showcase the MHBA's home building members, allow new home buyers a chance to see the latest in new home options, and give consumers a great opportunity to see the newest trends in home style and design. These three-week signature events take place in March and September each year. Most people aren't aware that Manitoba's Parade of Homes are the largest parades in the country, bigger than the Parades put on anywhere else in Canada.
This year our Parade of Homes had to be a bit different due to the COVID-19 pandemic. Our builder members put measures in place during the Parade of Homes to make the visiting experience as safe as possible for their guests and their staff. These measures are still in place to ensure that anyone visiting our builders' show homes are doing so as safely as possible. Parade Show homes are still available to visit by booking an appointment with the builder. Masks or face coverings are required to be worn by anyone visiting a show home. All visitors will be required to answer pre-screening questions and to sanitize their hands upon entering a home. Show homes are frequently sanitized and access to show homes is limited to ensure proper social distancing takes place while you are visiting the show homes. These steps are being implemented to help ensure that your visit is a safe as possible.
Nowhere else in Canada do home buyers have the opportunity to visit this many unique show homes to gain ideas on how and where to build their new dream home. Only MHBA Builders can enter show homes in our Parade of Homes, you know you are seeing the newest homes being offered by Manitoba's best and most reputable builders when you visit a Parade Show Home. The winter months provide a great opportunity for new home buyers to visit show homes in between the Fall and Spring Parades. Visiting at this time of year also allows you to see many of the home features, like the heating system and the outdoor lights, in full operation.
So where can you find out information on show home locations and hours? You can visit the MHBA website at homebuilders.mb.ca and click on the Parade of Homes tab. There you can find a full listing of all Parade of Homes Show homes as well as a digital version of the most recent Parade of Homes magazine. On our Parade of Home page, you will find a full listing of the award-winning homes featured in this year's Fall Parade, along with a listing of the MHBA's Sales Award winners for new home sales agents. When you click on the Show Homes tab on the MHBA website, you'll find a full list of Parade show homes located right across the province. Our easy-to-use map allows you to see show homes located and will tell you how to contact builders to set up viewings.
Show homes featured in the MHBA Parade of Homes are open for business year-round for your viewing and visiting pleasure. The winter months are a great time to visit these show homes to see what's new in-home design and to start planning to build your new dream home next year. Our members look forward to your visit!
Lanny McInnes is president of the Manitoba Home Builders' Association.