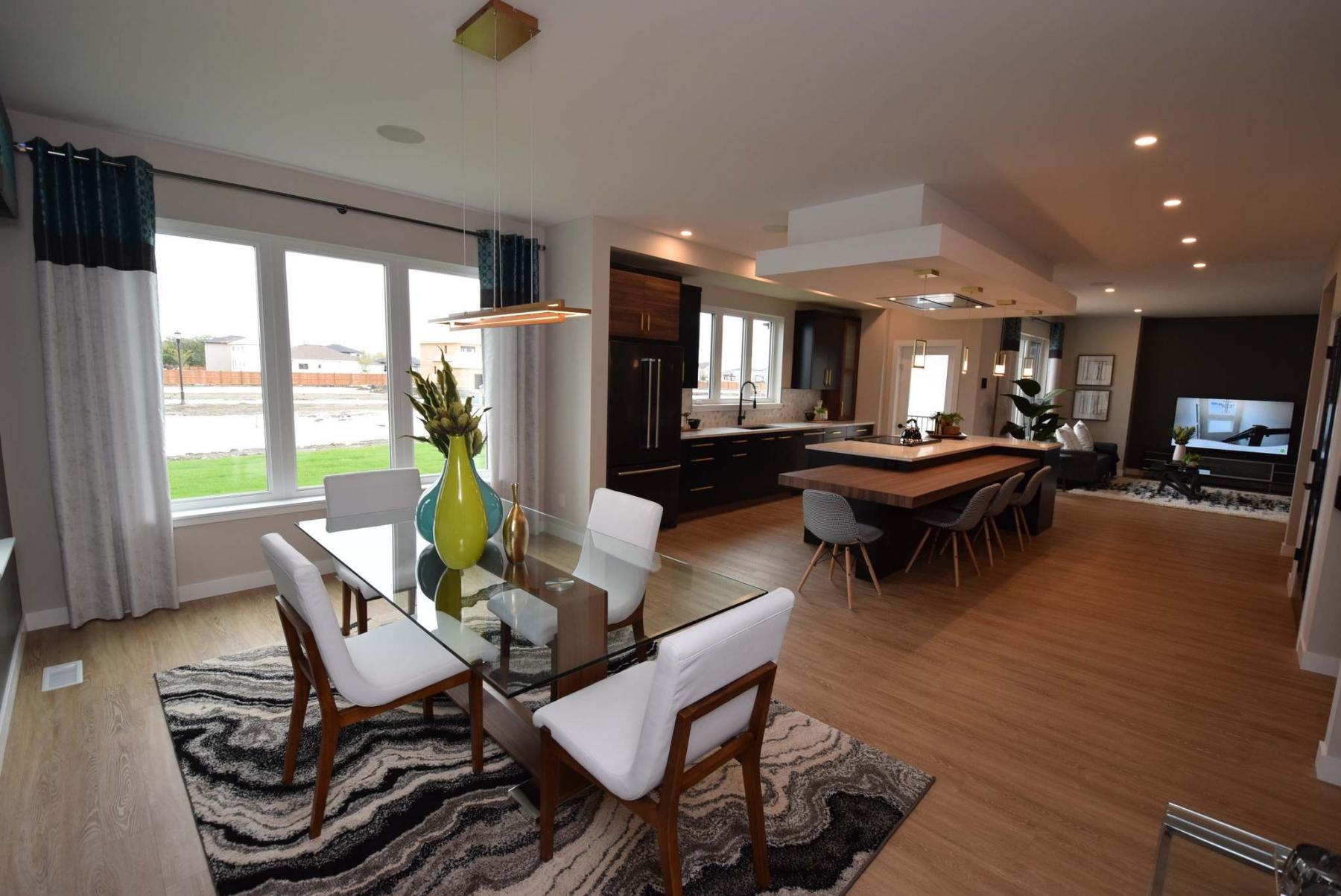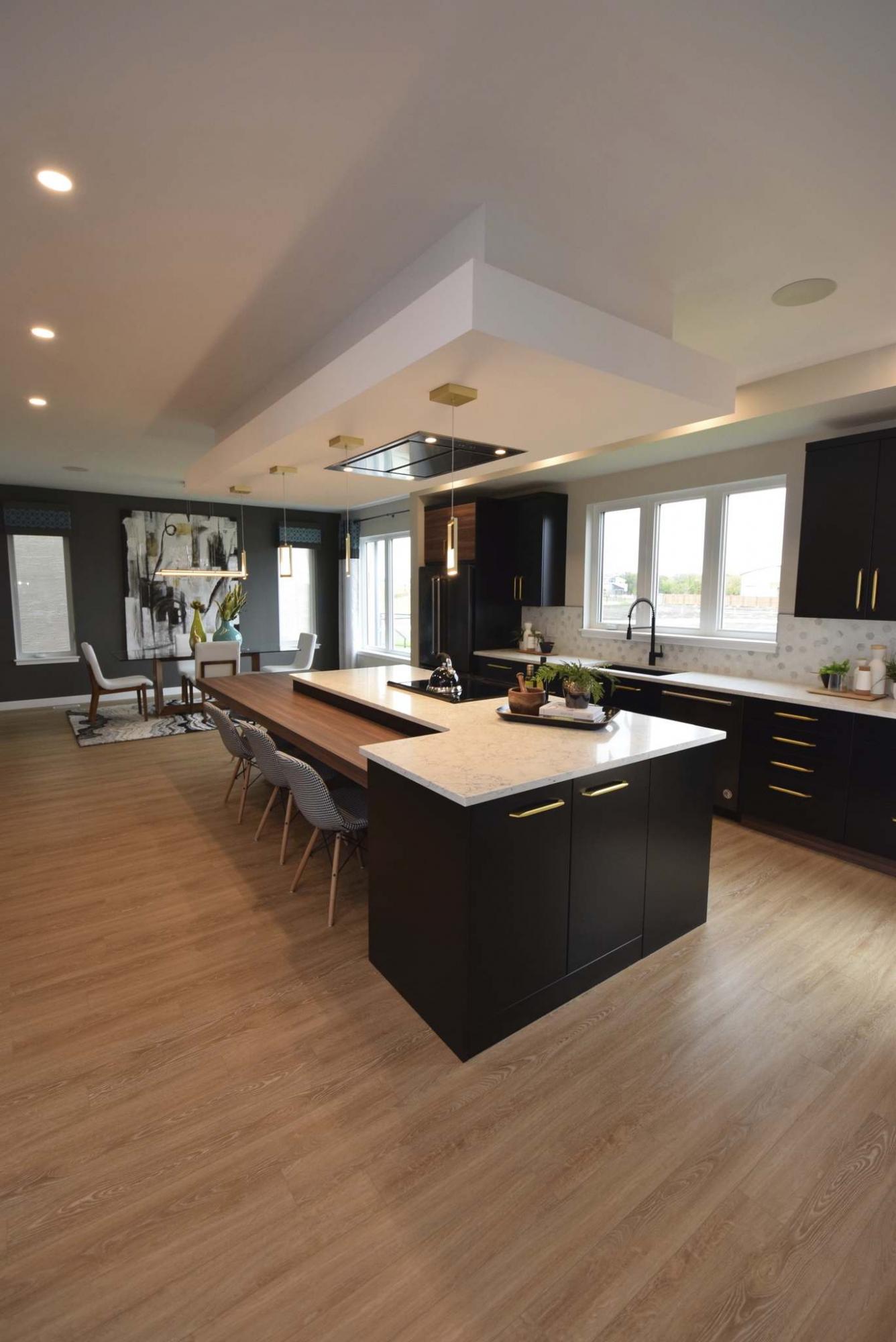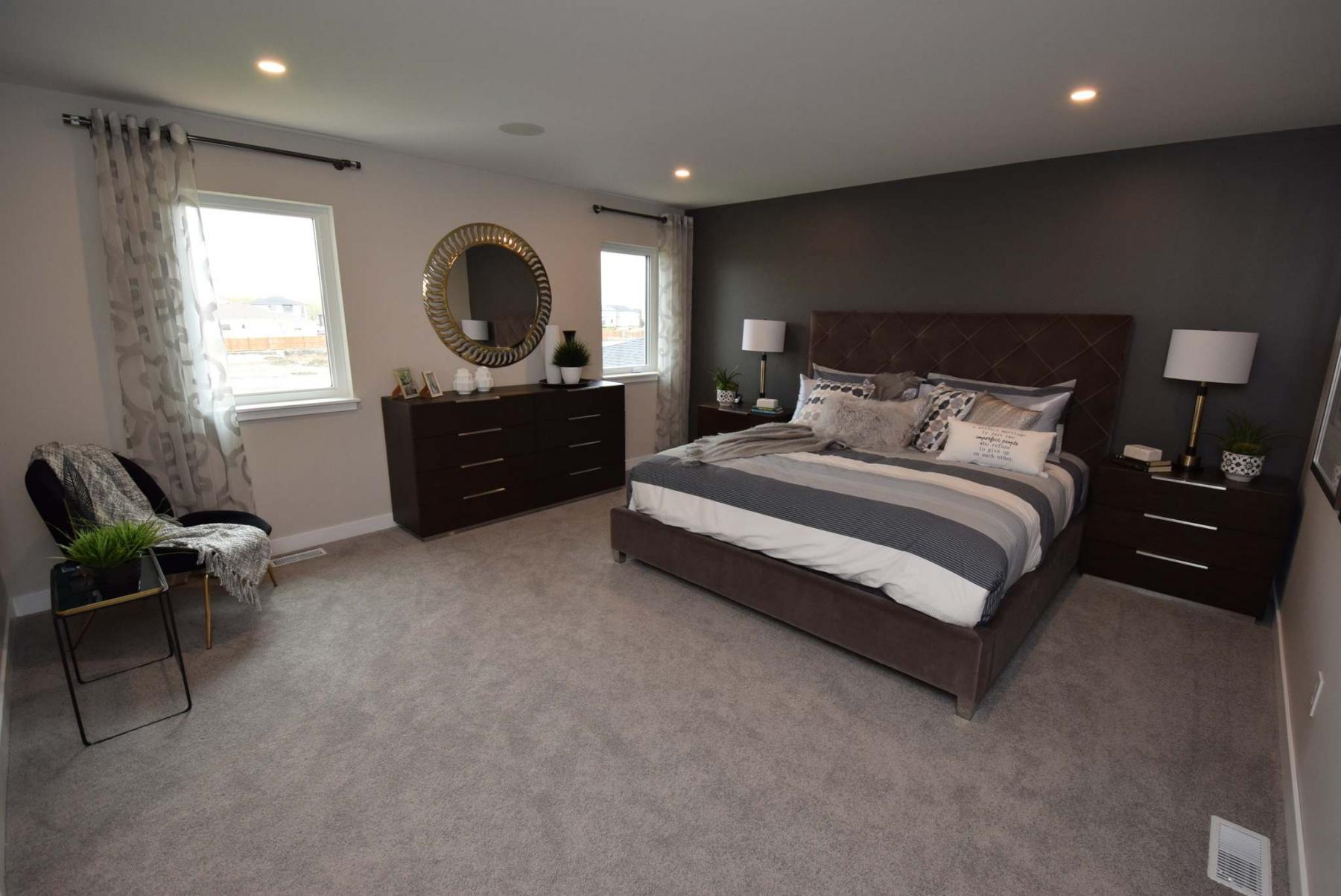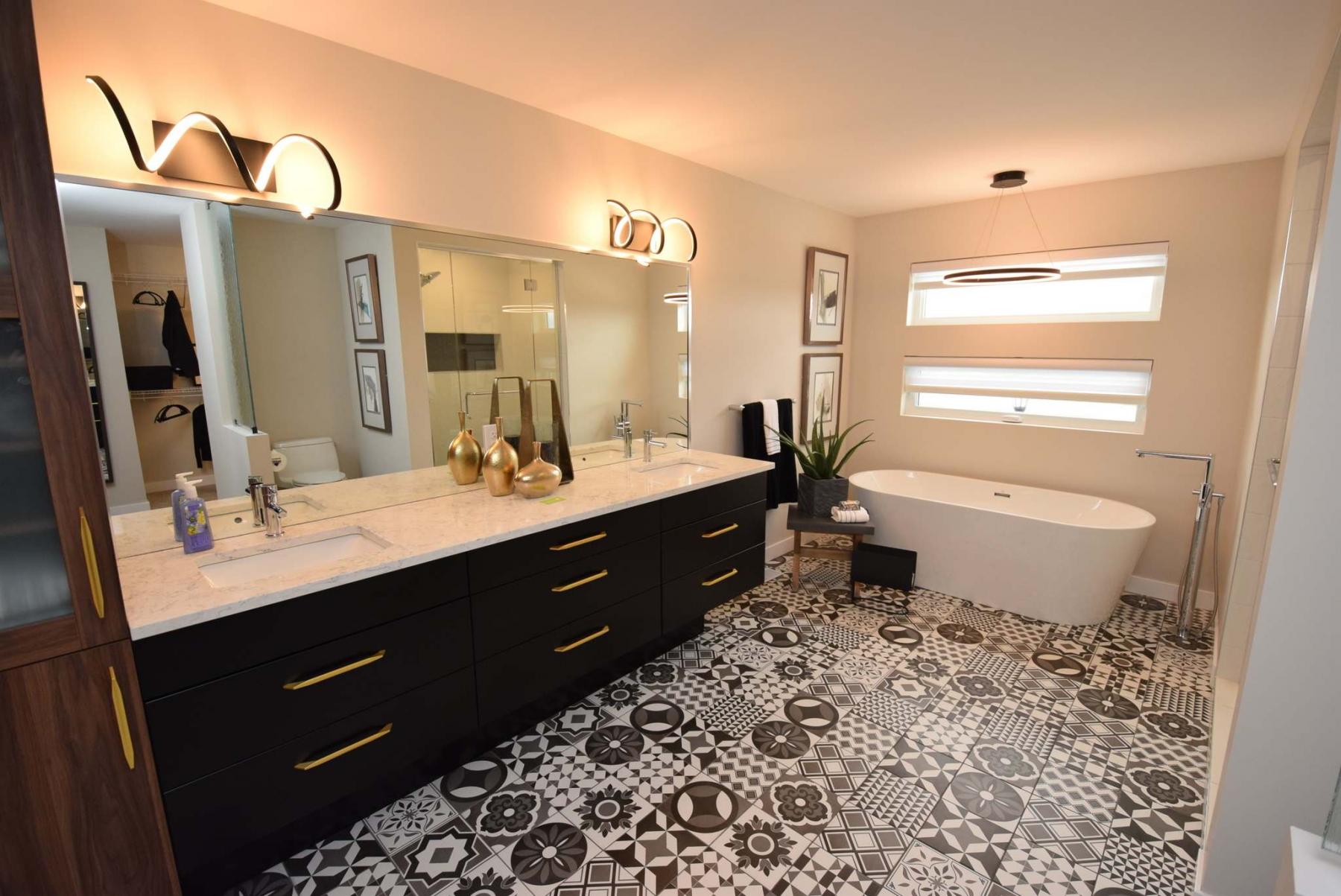 From the curb, this Charleswood home definitely has a grand appeal.
Step inside, and you'll instantly see the interior lives up to that stunning first impression, says Lilita Klavins of Century 21 carrie.com, new homes sales representative for the new two-storey, 2,449-square-foot Foxridge Homes design.
"The moment you enter the home, a spacious foyer and beautiful entranceway announce that you're walking into a big, beautifully designed home," she says. "Even though people have already sensed the home is a grand design, their jaws drop when they get a glimpse of the space to the left of the family room. They just don't expect to see what they see."
What visitors to the home have been seeing is an incredibly spacious and well-appointed kitchen/dining room area. Filled with natural light and populated by a host of rich, striking finishes, it truly is a space to behold.
While you'll be impressed by the finishes — which include espresso kitchen cabinets with satin gold handles, off-white/grey quartz countertops and a textured medium-brown vinyl plank floor — the area's overall sense of space is what really causes you to catch your breath.
"What makes this home so unique is how wide it is," says Rene Giroux, sales manager for Foxridge Homes. "Its ample width — the home was built on a 52-foot-wide lot — allowed for a huge great room that holds three generous, well-defined spaces."
And while each space is special in its own right, there's no question which one has generated the most buzz.
"Everyone who went through the home loved the kitchen, particularly its oversized island," Giroux says. "A bulkhead outfitted with mod pendant lighting defines the kitchen, while the island is essentially a command centre that acts as a perfect hub for day-to-day family life, or entertaining."
Klavins says the island's two-tiered design has been a hit in more than one sense.
"I call it a drop island. People have been amazed by its size, and an eating nook that sits about six to eight inches below the island's serving/prep area. It runs along the side and wraps around the end of the island, which makes for a unique look. That look is even more unique because the eating nook countertop is made of a laminate material that looks like an exotic wood."
Then there's the adjacent informal dining area, a highly functional space that perfectly complements the stylish kitchen.
"It drives home the fact that this is a beautiful yet functional home," Klavins says. "It can easily hold a table for eight to 16, and has a huge window on its rear wall that lets in loads of natural light. Not only that, but it also merges beautifully with an aisleway next to the rear wall that leads to a patio door that provides access to a huge backyard deck."
The great room is then finished off by a spacious family room that wows you with its classy, understated style.
"Where the kitchen makes a statement with its island and finishes, the family room offsets it with its straightforward yet elegant design," Giroux says. "A ribbon-style gas fireplace set in a grey porcelain tile feature wall adds style, a huge picture window adds natural light and a simple entertainment wall provides plenty of space for a 70-inch big-screen TV."
Not surprisingly, the same sense of space that defines the main floor carries up to the home's second level.
"It was designed to maximize livability and luxury," Klavins says. "Both secondary bedrooms are huge, and are separated beautifully from the master suite by a gorgeous four-piece main bath. There's also a nook for a computer desk in the middle of the hallway and a big laundry room with sink, window and loads of built-in wire storage."
The luxury comes from a positively palatial master suite, she adds.
"To say the least, it's an impressive space, or rather two spaces — the bedroom and ensuite/walk-in closet are both about the same size."
Turns out, the walk-in closet is the size of a mid-sized bedroom, while the ensuite is a spa-like retreat and features a touch of pizzazz in the form of a patterned tile floor.
"The floor makes a bold statement, but works," Klavins says. "There's a free-standing soaker tub at the end of the space beneath a pair of transom windows, five-foot custom glass/tile shower and espresso vanity with double sinks and a quartz countertop. And I love the walk-in closet, it feels more like a dressing room than a closet."
While the heavily upgraded show home is priced at $740,000, that price includes everything you see in the home, including appliances, smart home system and more, while the base price is $445,000, Giroux says.
"That price includes the flooring, countertops and cabinets you see in the home; the rest is up to the buyer to tailor the home to their budget and needs. It's a wonderful new design that delivers the space, livability and style that people are looking for in a family home."
lewys@mymts.net
Details
Builder: Foxridge Homes
Address: 100 Creemans Cres., RidgeWood West (Charleswood)
Style: two-storey
Size: 2,449 sq. ft.
Bedrooms: 3
Bathrooms: 2½
Price: $740,000 (includes lot, appliances, window coverings, landscaping, GST)
Contact: Lilita Klavins, Century 21 carrie.com, 204-298-4707