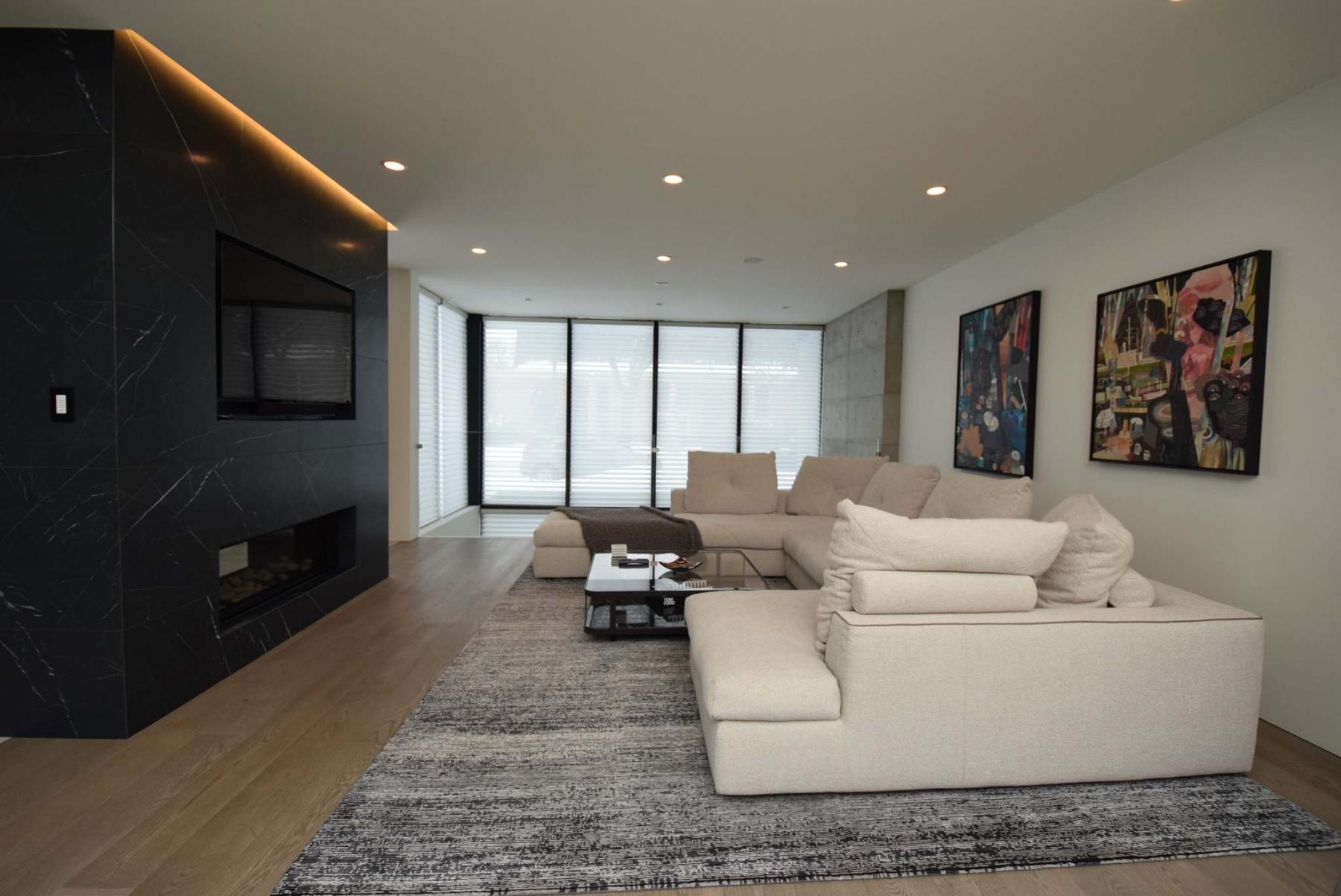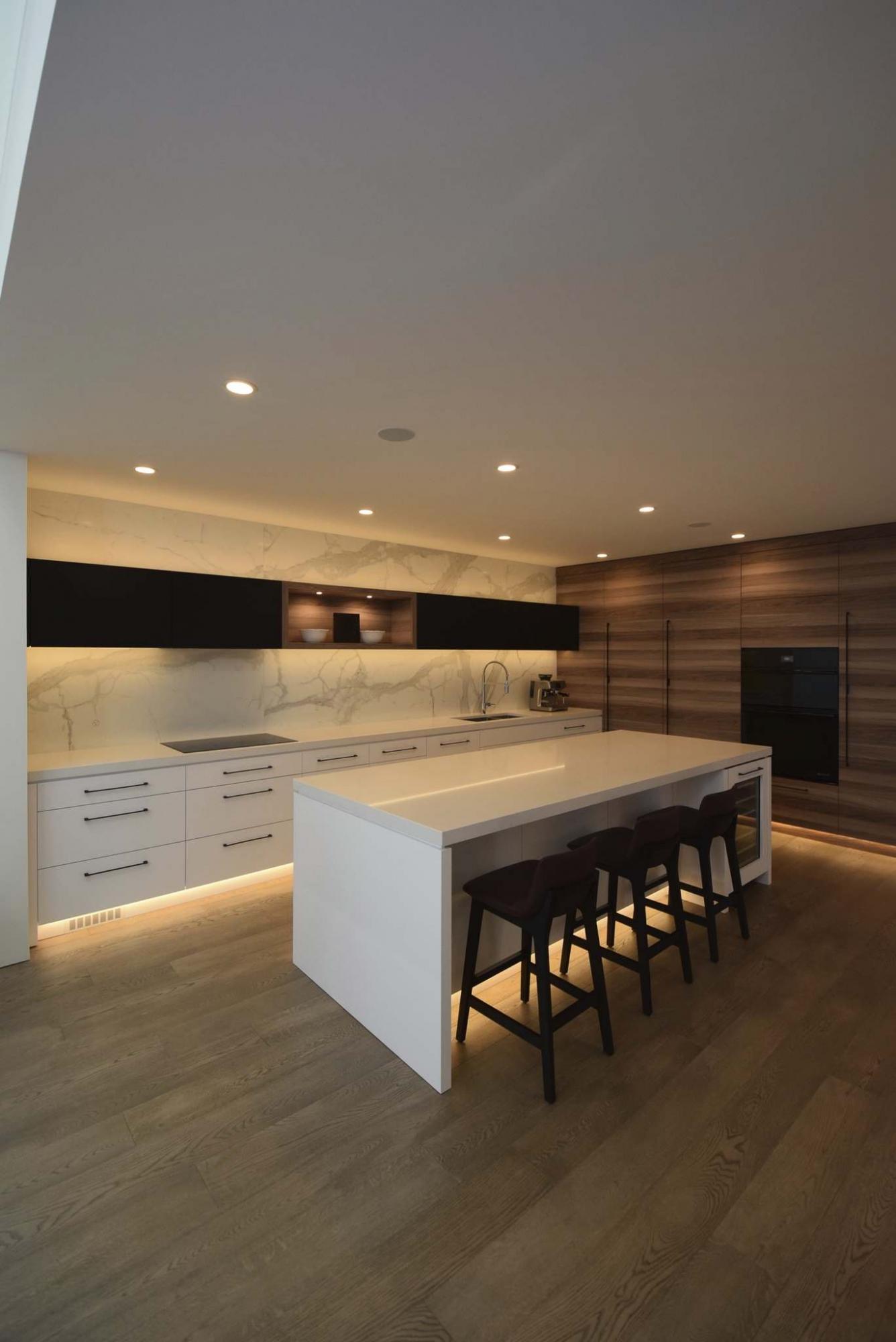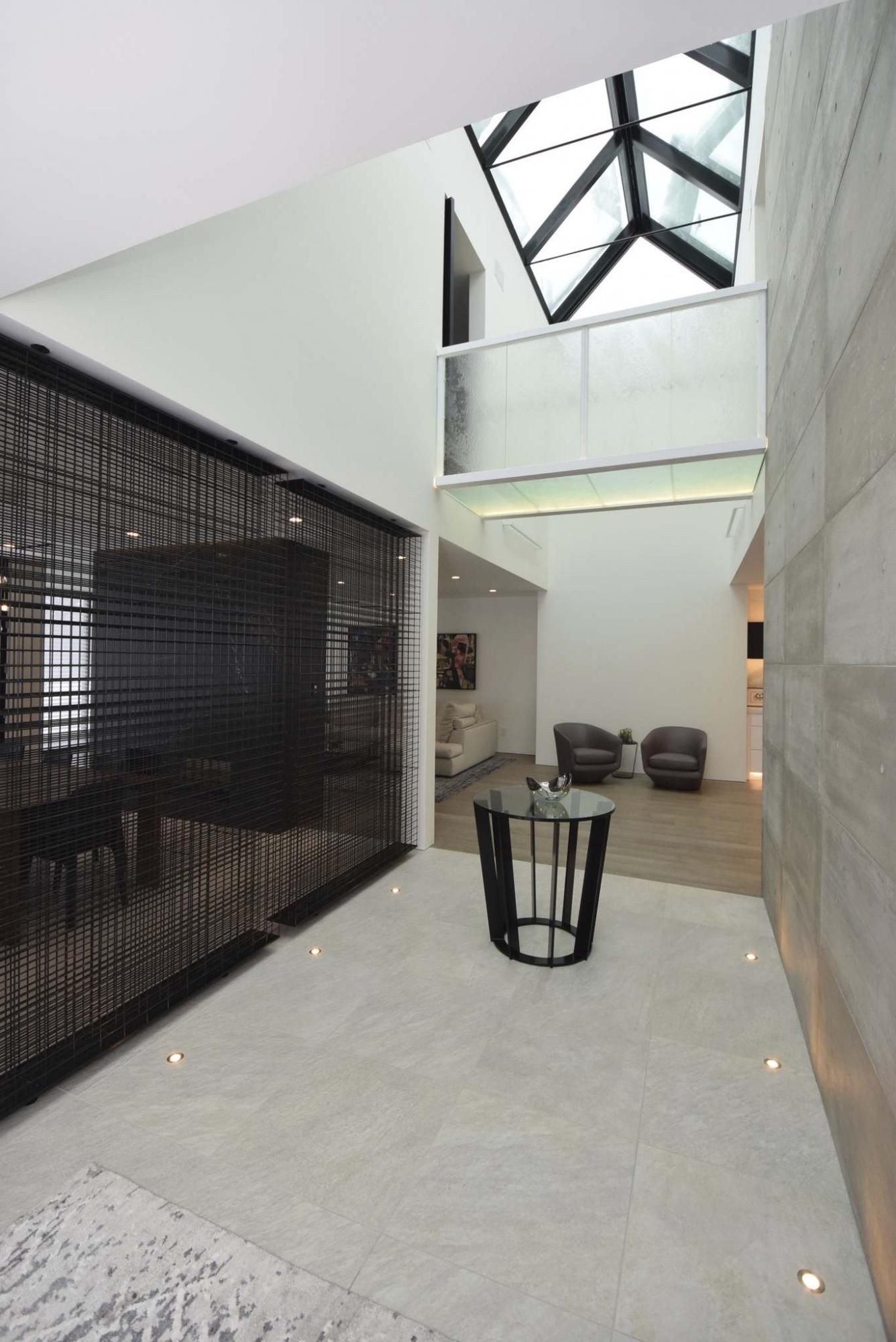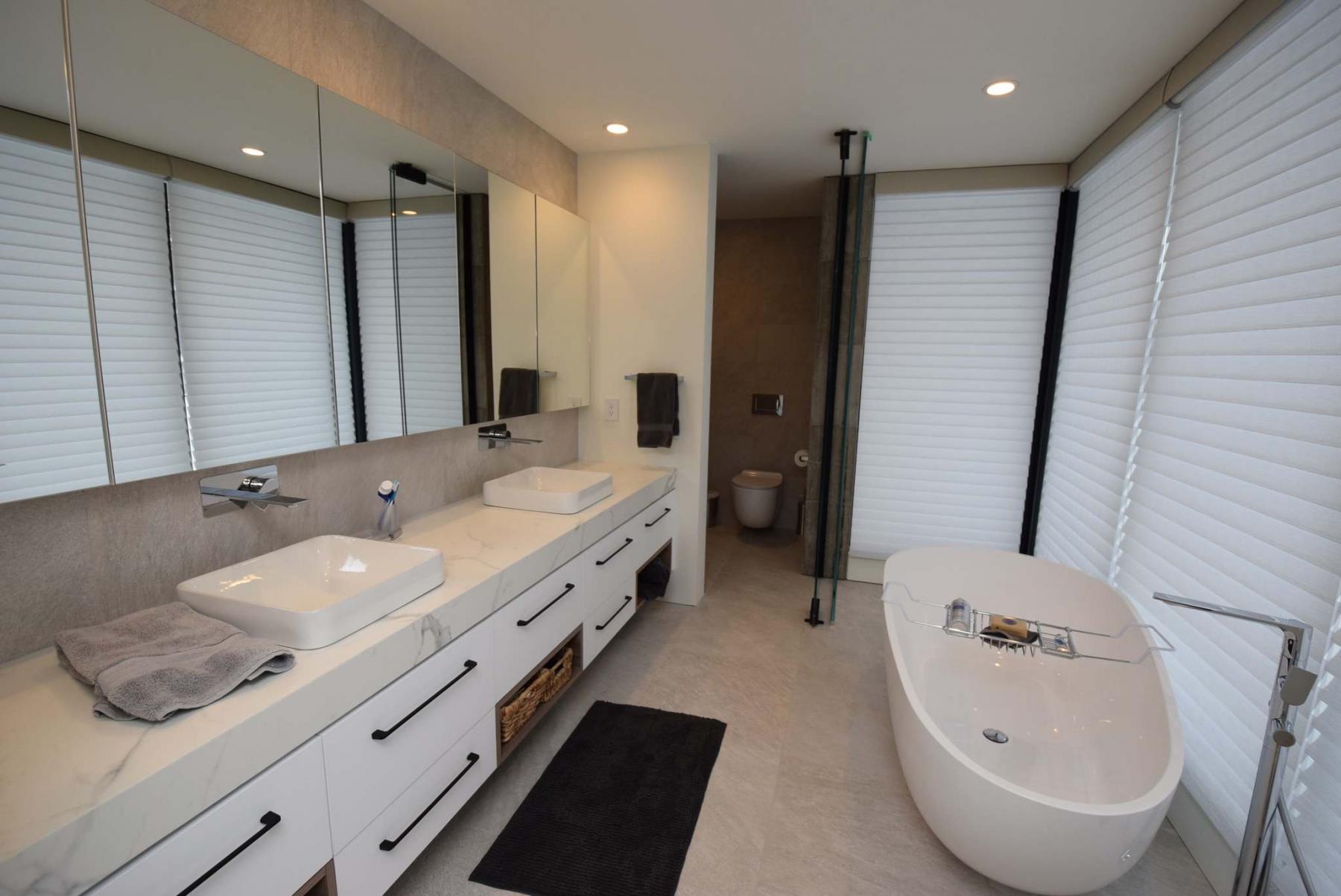 A few years ago, a compact plot of land at the junction of Lanark Street and Grosvenor Avenue served as a dog park and soccer field.
Today — after the City of Winnipeg sold the land to builders to pave the way for a unique infill development — seven imaginatively-designed homes occupy the land, bringing a distinctly modern flavour to an area that's known for its eclectic mix of turn-of-the-century homes.
As fetching as each of the homes in the infill development is, a modern-looking home at its eastern-most end that features a clean, linear design stands out the most.
"The guidelines in this development were oriented to a modern esthetic, much like Point Hebert in St. Boniface," says Dov Secter of Secter Architecture & Design Ltd., the designer of the 2,900 sq. ft., two-storey home that occupies a 45-foot by 120-foot lot at 1741 Grosvenor Ave.. "The idea was to do something different."
Eighteen months later — after he and his partner at Secter Architecture and Design, wife Sarah Secter — spent countless hours getting to know every need and want of their client, a modern River Heights classic sits proudly on the spacious lot.
"When we build a home, our client buys the lot. We then sit down with them and get to know their needs so we get every detail of the design right," Dov explains, adding that Harris Builders builds every home that Secter Architecture & Design designs. "The client is the driving factor behind every home we design. This is no cookie-cutter home."
That becomes evident the moment you set foot in the home's wide, tiled foyer, which is notable for three design features: a concrete tile wall (and slick powder room) to the right, a cool metal grid wall to the left defines the formal dining room from the foyer — and a sensational skylight above that gives the area an atrium-like feel.
"We wanted to bring a lot of natural light into the home, so we started with the foyer. A series of tri-pane windows was placed over the foyer to allow tons of natural light to flood down into the area," he says. "It's a feature that provides wow factor, yet is practical."
From there, the home was literally surrounded by glass to endow it with a naturally bright feel (custom white chiffon blinds were installed to let light in while maintaining privacy).
"Without question, the biggest cost in the home was the windows and glass that was used in other areas," Dov says. "Even though we designed a luxurious home, we didn't do anything that was crazy — you an achieve luxury on a reasonable budget."
To do that, high-end materials were spotted in key areas of the home to control costs says Sarah Secter, who serves as the firm's art consultant and director of operations.
"With materials, there's always an affordable alternative," notes Sarah. "We always prioritize where to invest in the design to give our clients the most bang for their buck."
Most importantly, those less expensive materials provide a luxurious look while keeping a building budget in check.
In the living room, 2x4-foot panels of grey/black synthetic marble tile were used for the two-sided fireplace's rich-looking surround. There's also white matte melamine cabinets, a white/grey synthetic marble backsplash and walnut-style laminate panelling on the kitchen's rear wall.
At the same time, engineered oak hardwoods add warmth to the light-filled main living area, which offers seamless flow between the formal dining room, living room and kitchen.
An open-riser oak staircase then leads upward to the second floor.
It features a stylish, sensible design with a bit of wow factor thrown in for good measure — a spectacular glass catwalk that links the master suite to the rest of the home's upper level.
"The floor panels are glass that's 2.5-inches thick," says Dov. "Glass panels above allow natural light to flow down from above, and you also get a beautiful elevated view of the foyer."
Then, there's the bright, spacious master suite. At first, you wonder where the requisite walk-in closet and ensuite are because initially all you see is a wall lined with the same rich walnut panelling that was used in the kitchen.
"Doors to both are hidden in the panelling — all you have to do is push on them and then slide them open," he says.
Open them and you find a huge walk-in closet and lavish ensuite.
The ensuite comes with a stand-alone soaker tub set next to four huge windows, white vanity with manmade marble countertop and dual sinks and a huge walk-in shower with gorgeous tile surround, recessed lighting and a six-foot bench tucked around the corner in the water closet.
Ascend to the lower level and you find an open-concept area that's filled with natural light courtesy of a bank of windows that ascend downstairs from the living room's brilliantly-designed rear wall.
In all, the home offers a total of 4,500 sq. ft. of livable space — 2,900 sq. ft. through the main and upper levels and 1,650 sq. ft. in the basement.
As spectacular as the home is, Dov says the design team at Secter Architecture and Design always keeps one thing in mind when they design a home.
"We always keep functionality in mind with everything we do. We wanted the home to be modern and luxurious yet very comfortable to live in. Our goal with each design is to create a home that our clients are happy to come home to every day. I think this design accomplishes that, and more."
lewys@mymts.net
Home Designer: Secter Architecture & Design Ltd.
Builder: Harris Builders
Address: 1741 Grosvenor Ave., River Heights
Style: two-storey
Size: 2,900 sq. ft. with 1,650 sq. ft. lower level
Bedrooms: three
Bathrooms: four
Price: $1,000,000-plus
Contact: Secter Architecture & Design, 204-488-8525