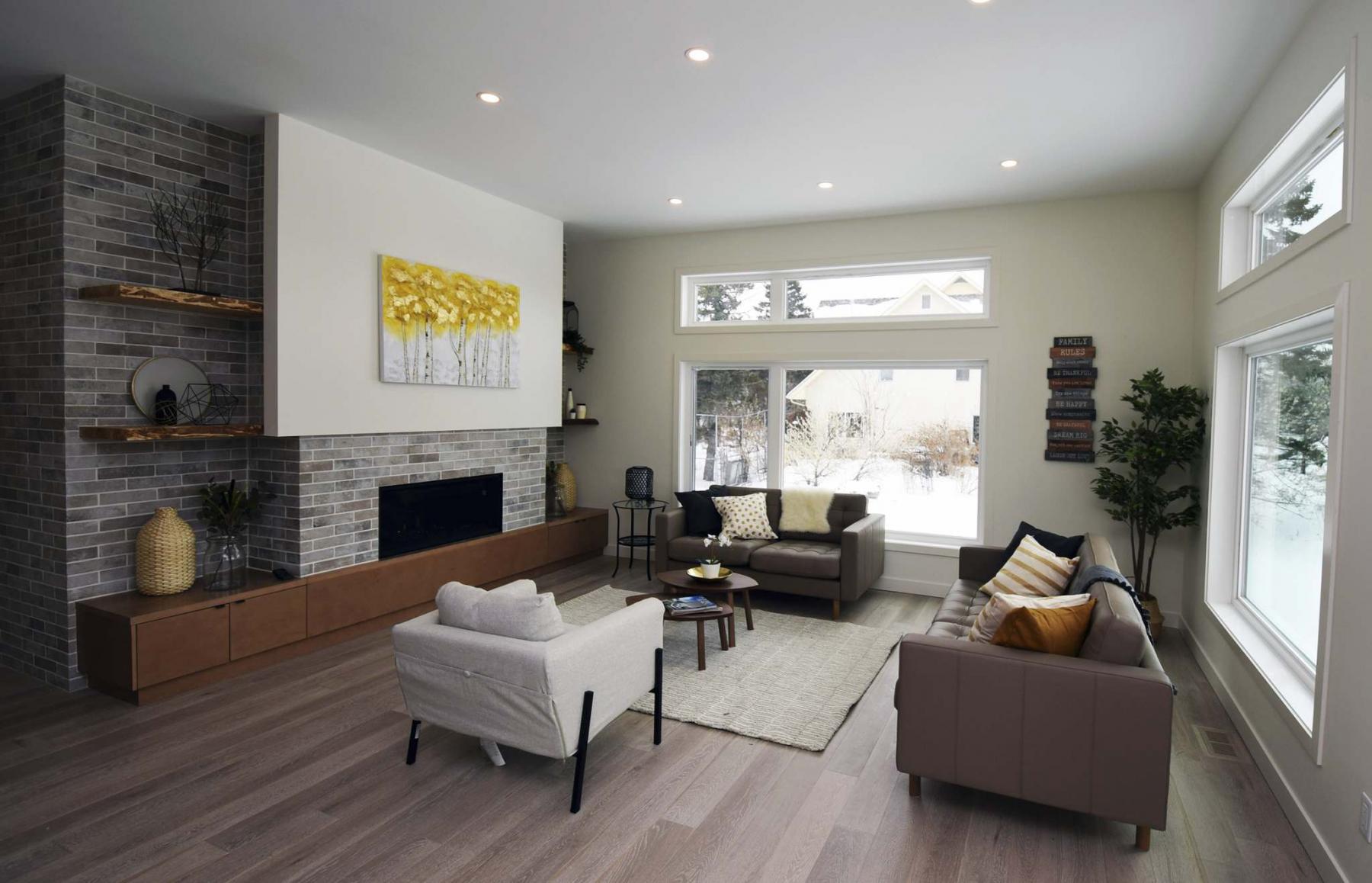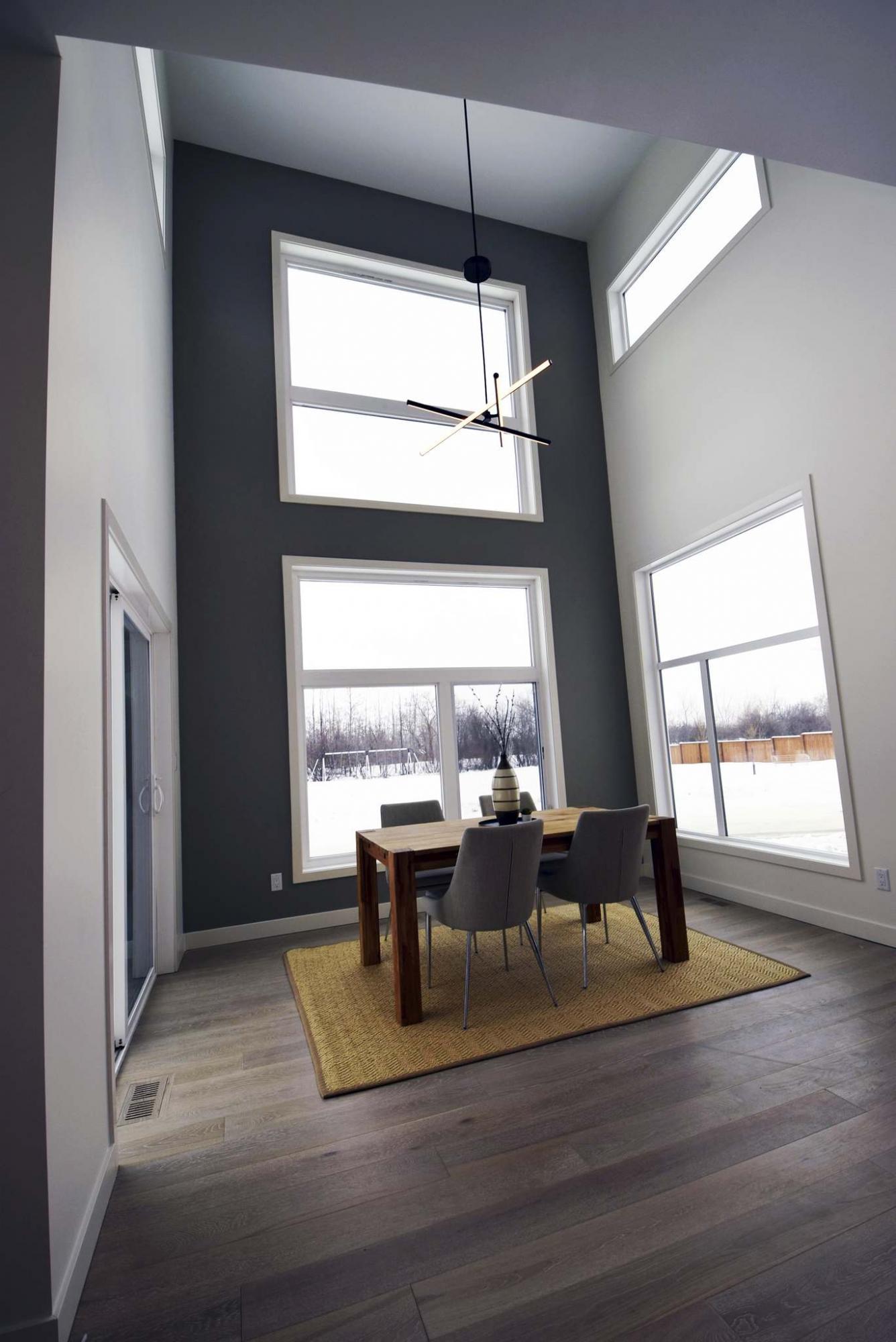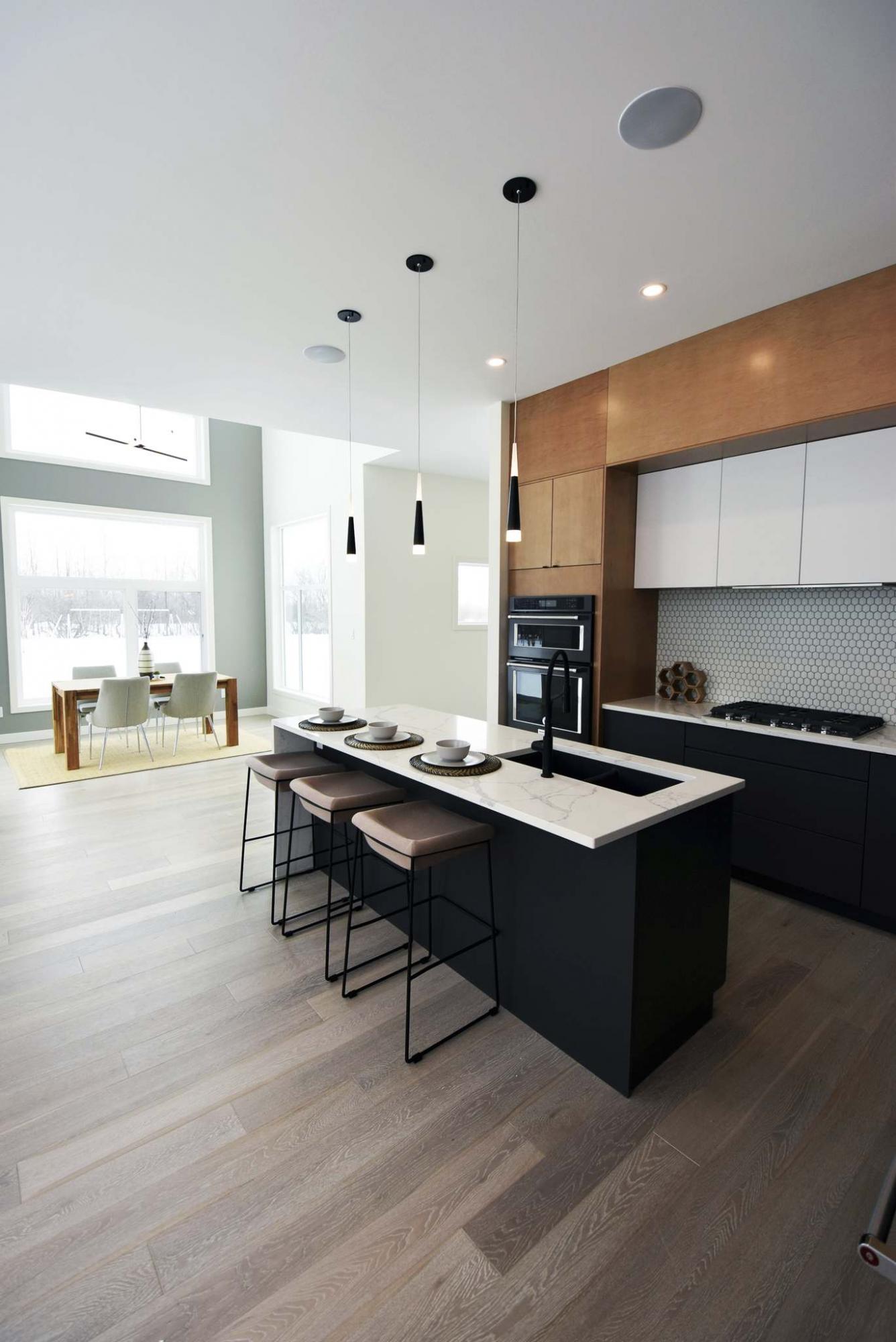 It goes without saying home builders can't keep reinventing the wheel when it comes to home designs. However, with a little mental elbow grease they can definitely put a fresh new spin on things.
That's exactly what the design team at Sivil Architectural Design and Build did with their show home at 449 Scotswood Dr. in Scotswood Meadows, says Sean Kirady of RE/MAX One Group.
"They really did a great job with this home," he says of the 2,465 sq. ft., two-storey design. "I really like the floor plan. It's unique, yet very functional."
In this instance, Sivil's design team cleverly flipped the script, placing the dining room beneath a 20-foot ceiling with floor-to-ceiling windows behind it. In most cases, builders reserve such a dramatic space for the family room.
"It's a design feature that not only creates a different look, but that also gives you lots of natural light," says Kirady. "It's a gorgeous space."
The same could be said for the entire great room.
While its design is highly creative, it's also very livable and inviting. That habitable feel is derived from two sources.
First, there's the family room, which was placed to the left of the dining area and kitchen. Thanks to a 10-foot ceiling it's cozy yet spacious. At the same time, it's bathed in natural light courtesy of two oversized windows with transoms above, one on its rear wall, the other on its side wall.
"When you factor in the fireplace with its brick surround, natural driftwood-style shelving and maple entertainment unit, you have a space that's perfect for entertaining or hanging out with the family," says Kirady. "It's a great spot to spend time in."
Meanwhile, the island kitchen provides an elegant yet efficient area to create gourmet meals for family or guests.
"I love the finishes," he says. "Gunmetal appliances contrast with off-white/grey quartz countertops, while tri-coloured cabinets — cinnamon maple and white thermofoil up high, grey down low — create a different look along with the textured, off-white tile backsplash."
Meanwhile, a recessed staircase next to the wide, tiled foyer leads up to the home's second floor. The instant you set foot on the wide landing at the top of the stairs, you're enveloped in natural light.
"Sivil's design team placed a spacious loft area to the left of the stairs," Kirady says. "Tons of natural light pours into it from windows that surround it, and it's defined by a perforated white metal railing with sections that were designed to mimic the movement of the trees outside. There's also a door that takes you out to a big balcony that looks out onto the mature forest across the way."
With plenty of space to work with — remember, the home is nearly 2,500 sq. ft. — there was also plenty of room for a big laundry room, well-appointed four-piece bath, two oversized bedrooms and a lavish master suite.
Volume and light abound in the well-isolated space thanks to a vaulted ceiling and well-placed, angular windows that let in loads of natural light. A patio door leads out to a private balcony. There's also a big walk-in closet and another pair of closets to the rear of the ensuite.
Then, there's the ensuite itself.
"It starts with a heated marble-style ceramic floor that feels great underfoot in the winter," he says. "There's a deep stand-alone soaker tub and six-foot walk-in shower with marble tile surround to the left, and a gorgeous floating maple vanity with quartz countertop, dual undermounted sinks and river rock floor."
The imaginatively-designed home is a masterpiece from start to finish, adds Kirady.
"Everything in the home has been so nicely done. There's tons of natural light from all the huge windows, all the finishes are upgraded, the layout is excellent, and the location is tremendous. You're close to mature forest and the Hart Trail, and Scotswood Meadows is in a quiet yet central spot that's close to a host of amenities. It's a great home from start to finish."
lewys@mymts.net
The details
Builder: Sivil Architectural Design and Build
Address: 449 Scotswood Dr., Scotswood Meadows (Charleswood)
Style: two-storey
Size: 2,465 sq. ft.
Bedrooms: four plus loft
Bathrooms: 2.5
Price: $869,900 (Includes land, appliances & GST)
Contact: Sean Kirady, RE/MAX One Group, 204-233-9396