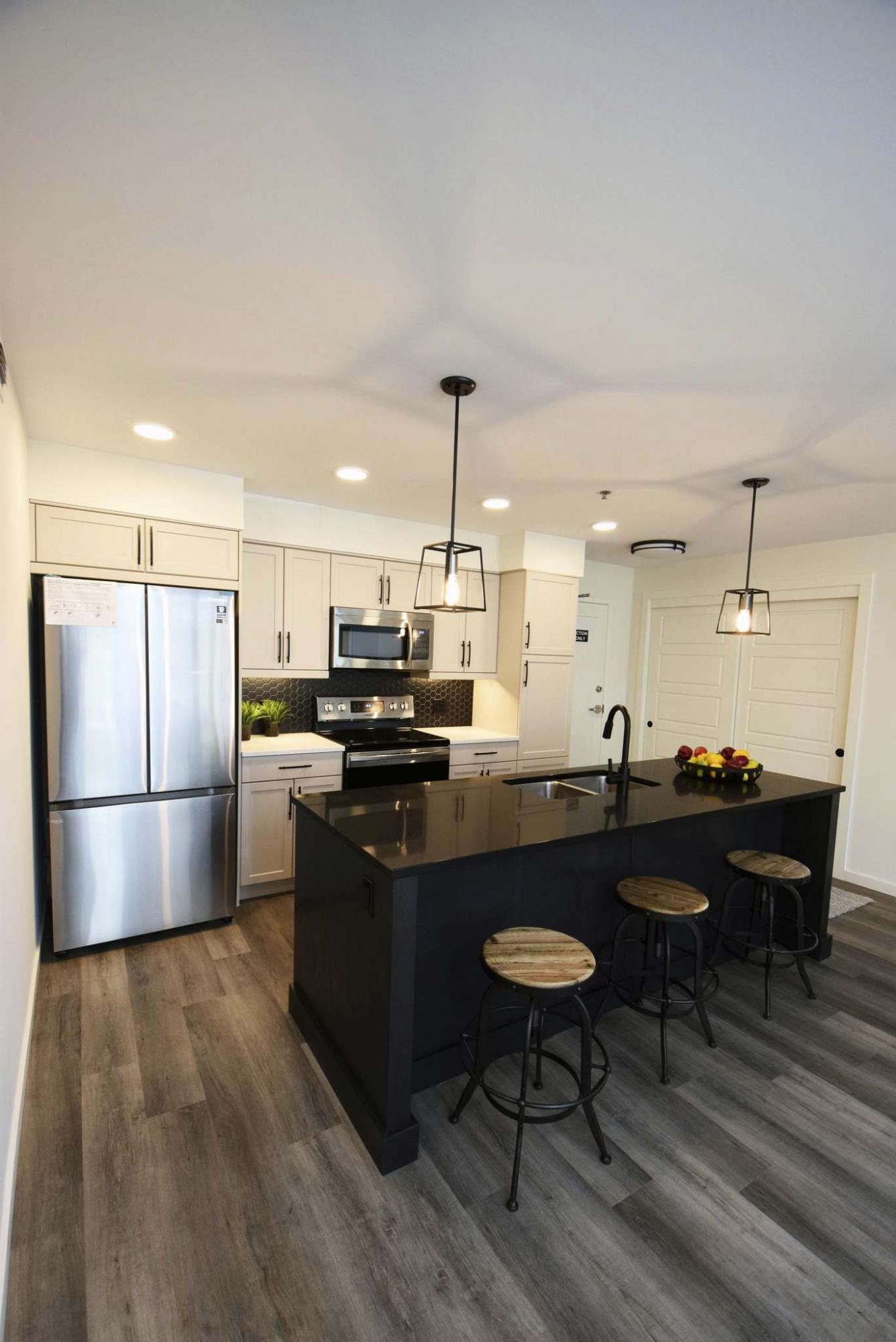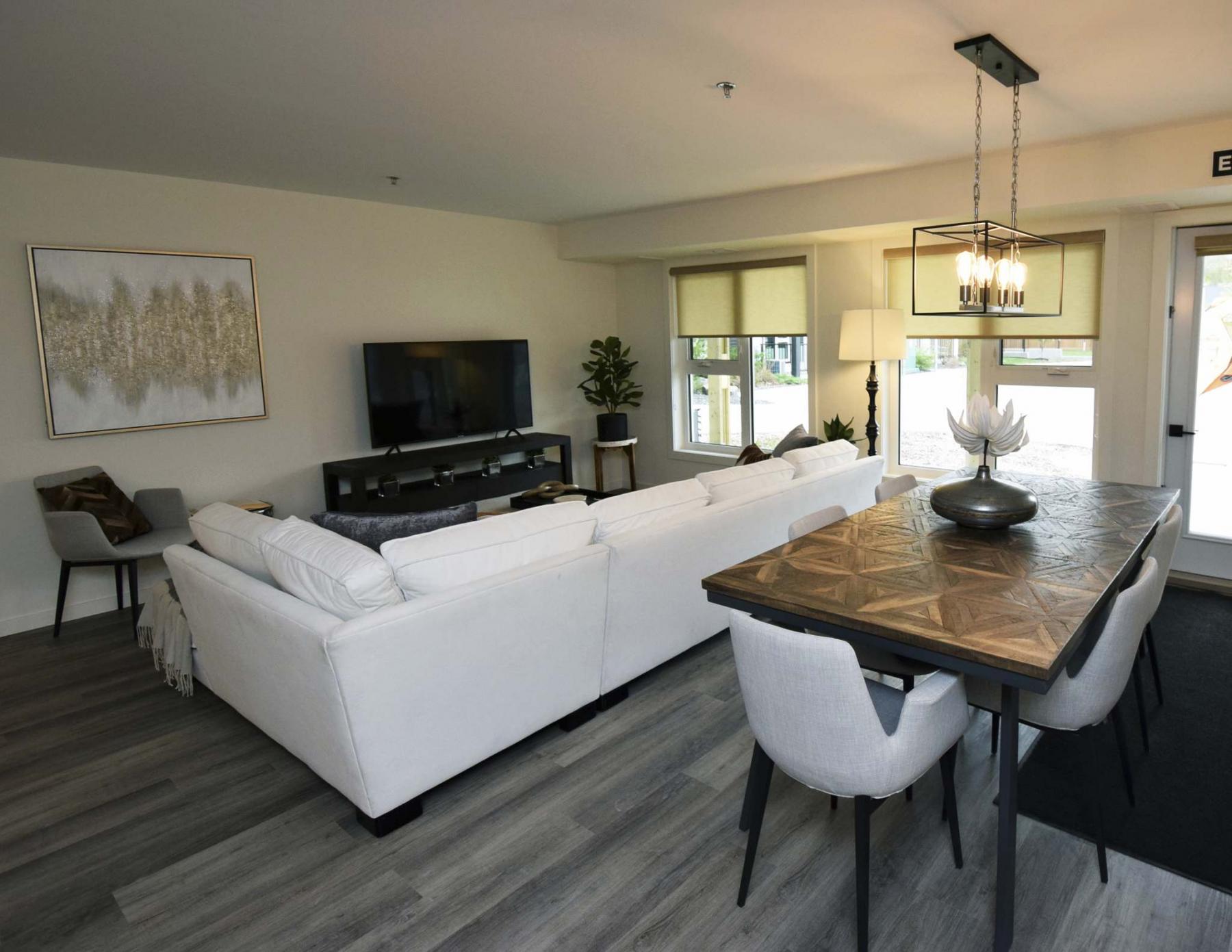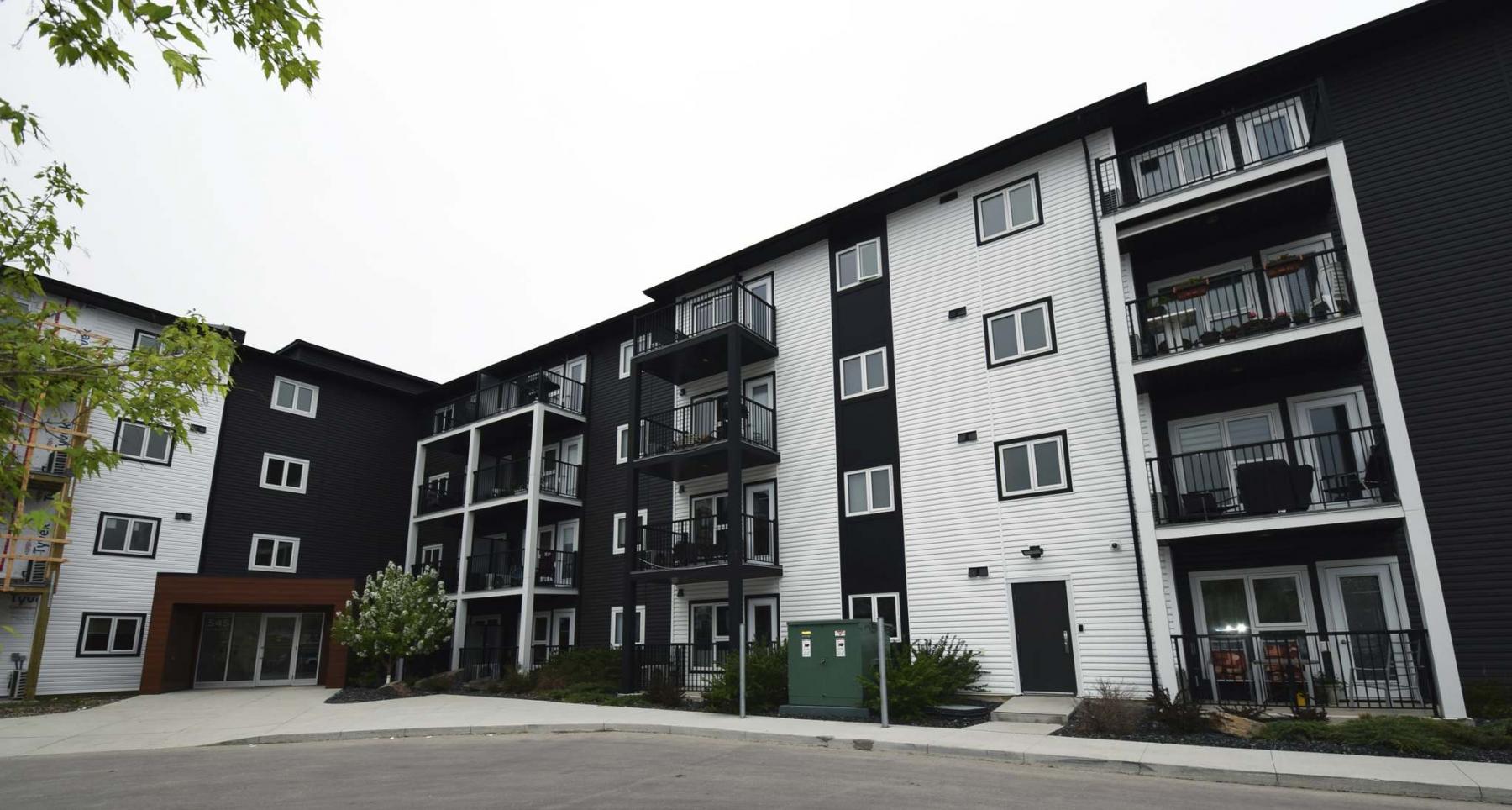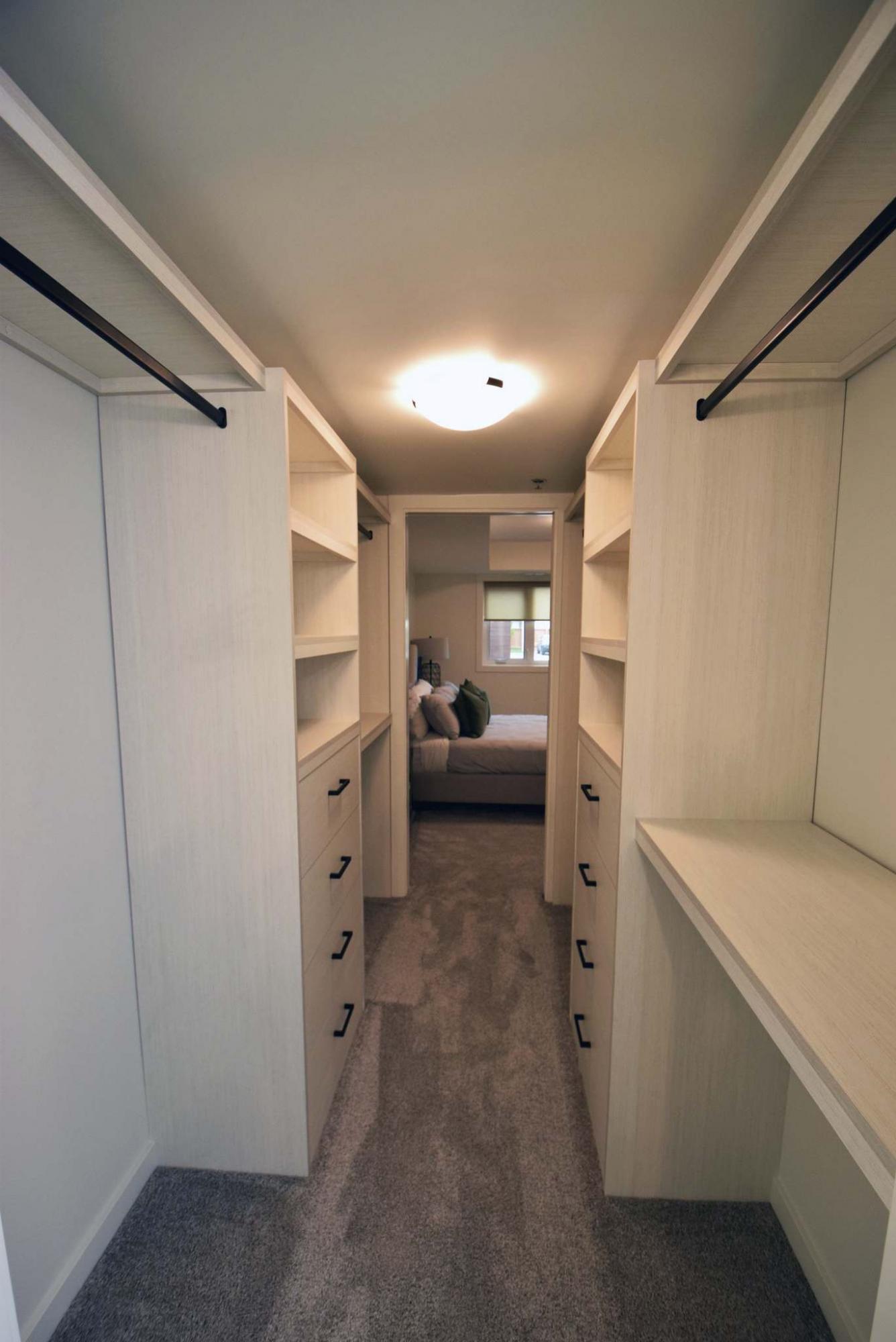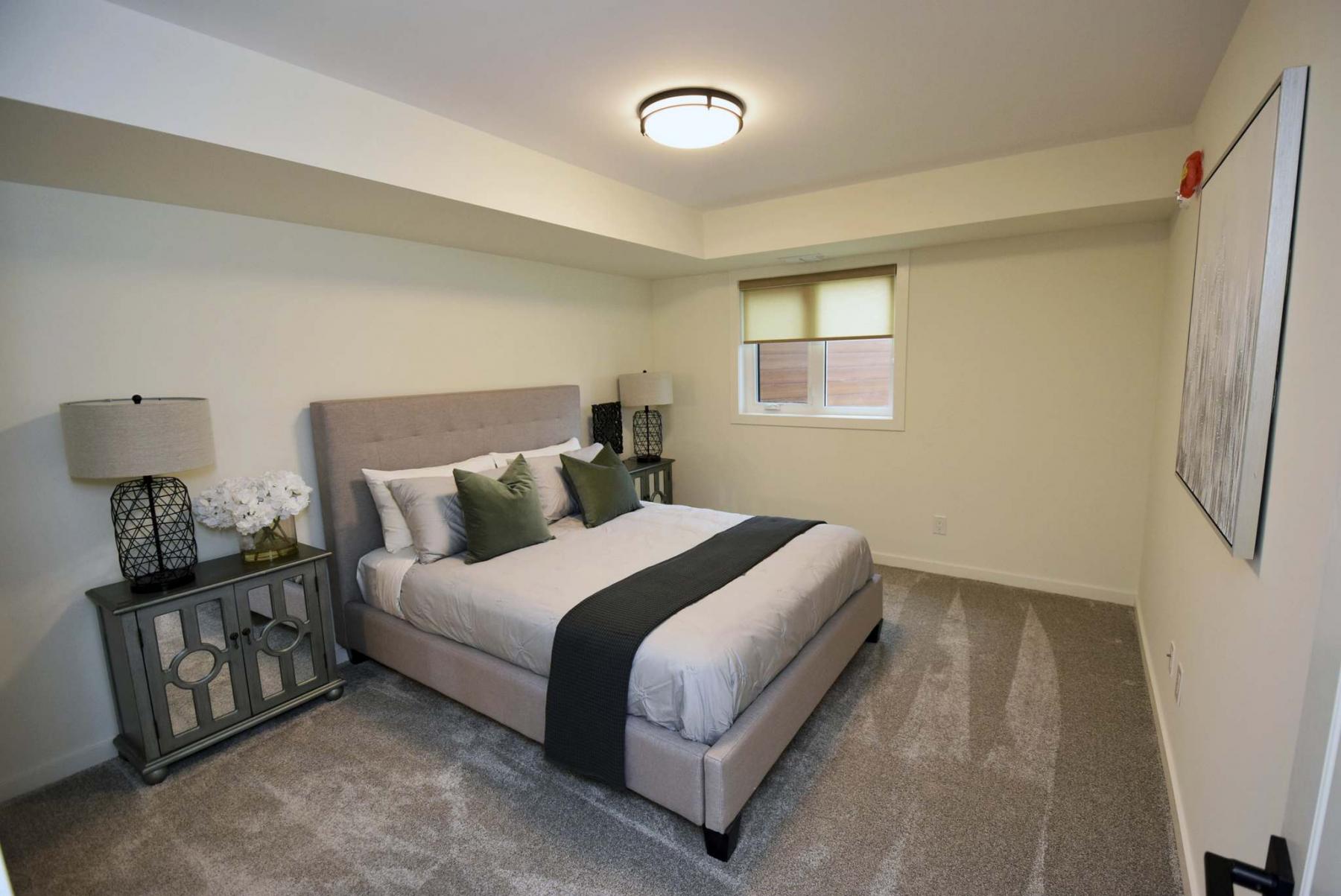 When the design team at Streetside Developments embarked on the creation of suites for Phase 2 of the Charles Condominiums, they knew that they'd have to make some changes.
While the one- and two-bedroom suites in Phase 1 have been well-received, there have also been requests for larger two-bedroom units for empty-nest couples downsizing from single-family homes.
"Before Phase 2, the largest suite was one of our two-bedroom, two-bathroom models," says Shannon Goodwin, who's marketing the Charleswood-area condos along with her stablemate at Rancho Realty Services, Rhonda Funke. "A suite that was under 1,100 square feet in size just wasn't big enough for downsizers. They needed more space."
It took time, but the design team delivered.
"They had to rethink things, come up with new designs and then go back to the city to get the new floor plans approved," says Goodwin. "It took some time to get everything in place, but I think it was worth the wait."
With the new floor plans in place, the Charles Condominiums are now offering three-bedroom, two-bathroom suites that range in size from 1,230 to 1,438 square feet.
The spacious new suites have been a hit.
"We're now pre-selling suites for Phase 2 with possession starting in July," she says. "The new three-bedroom plans have been exceedingly popular with downsizers, who'd been in their homes for 30 to 40 years. It's a lot less painful to move into a suite that gives you 230 to 438 square feet of extra space to work with."
The new three-bedroom display is not only large, but also impressive.
Featuring a split floor plan with bedroom wings set on either side of a huge great room, space, light — and style — is abundant. The width and depth of the great room is exceptional, with a pair of huge windows on its rear wall and an entry door with a glass centre.
The three spaces that make up the great room are also well-proportioned. Its front portion is occupied by a roomy dining area that can easily hold a table that seats six, and a good-sized living room that can accommodate plenty of furniture.
Then, there's a spacious and loaded island kitchen to the rear.
"Most of the finishes and features you see in the display suite come standard — the laminate plank flooring, undermounted cabinet lighting, tile backsplash and quartz countertops," says Goodwin. "You even get the quartz in the bathrooms. The beautiful thermofoil cabinets also come standard."
Just as the rich finishes add style to the suite, the judicious placement of the two bedroom wings adds function.
"Downsizers love having the two bedrooms and main bathroom on one side, with the primary bedroom and laundry room over on the opposite side. It's a big thing for them to not share a wall with another bedroom. They're in their own private space, while the other two are in their own area. One could be a guest suite, while the other could be a den or spare bedroom."
She adds that the quietly luxurious primary bedroom has been a pleasant surprise to empty-nest couples.
"The bedroom itself offers plenty of space and privacy, while the walk-in closet — it's an upgrade — adds a nice touch of luxury with all its space and built-in storage. The ensuite also comes with a walk-in shower, which is also a great feature."
Other creature comforts include forced-air heating and cooling that's generated by an electric furnace, and plush carpet in the bedrooms — plus the building has a pair of elevators for added convenience.
"Larger suites like these also get one underground, heated parking stall included in the purchase price," Goodwin says. "Suites are also very quiet with double stud, two-by-four walls between suites, engineered floor joists with sound channels and double drywall ceilings with a 3/4-inch layer of Gypcrete on the floor above."
There's no question that the new three-bedroom suites were worth the wait, she adds.
"They check all the boxes for downsizers. They've been looking for something like this for three years. Now they're here, and they couldn't be happier."
lewys@mymts.net
Details:
Builder: Streetside Developments
Condominium Development: The Charles
Address: 545 Dale Blvd., Charleswood
Style: apartment-style condominiums
Size: 593 sq. ft. to 1,438 sq. ft.
Bedrooms: one two & three bedrooms
Bathrooms: one to two
Price: $199,900 to $387,900
Contact: Shannon Goodwin, Rancho Realty Services, 204-979-7355 or Rhonda Funke, Rancho Realty Services, 204-230-9484