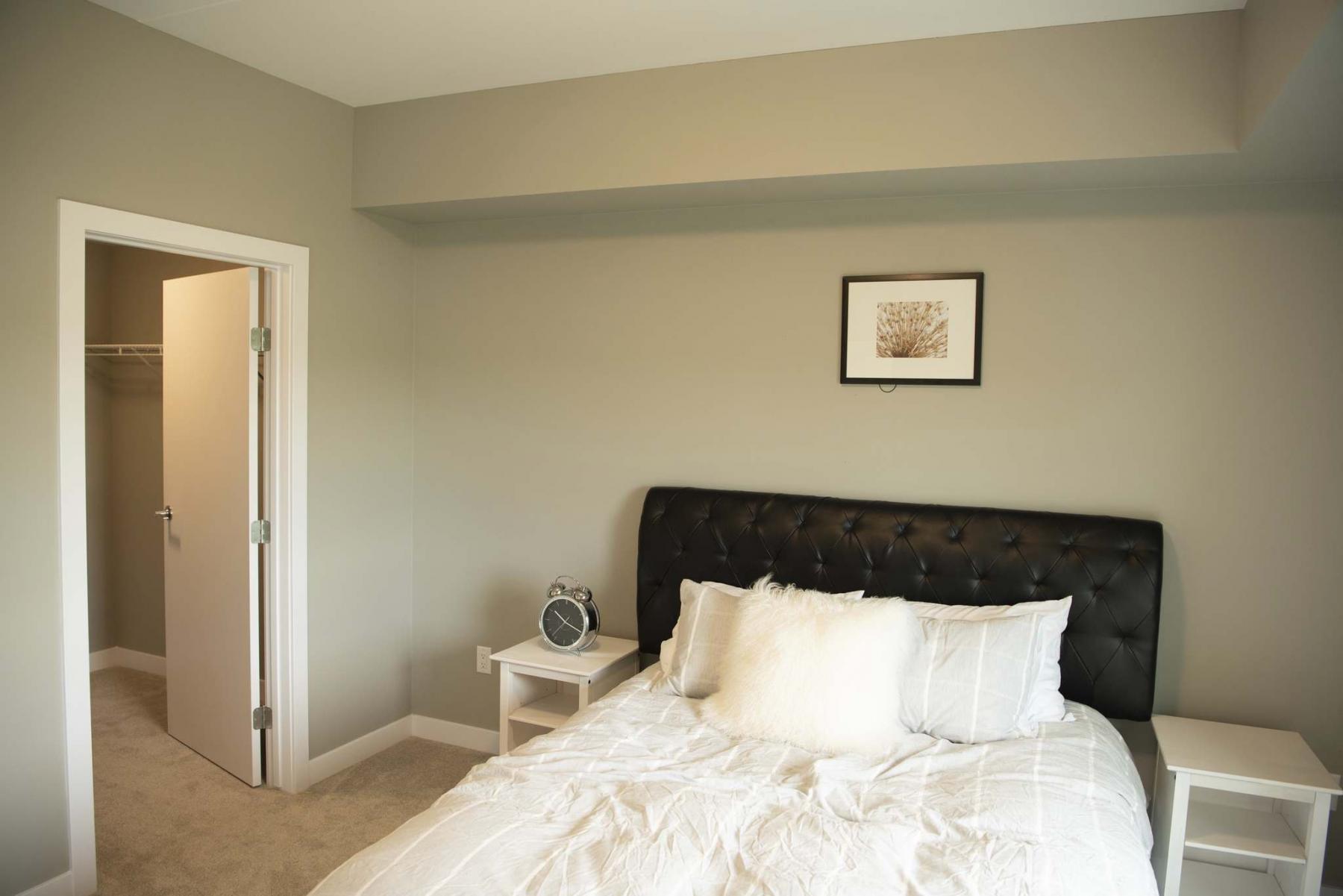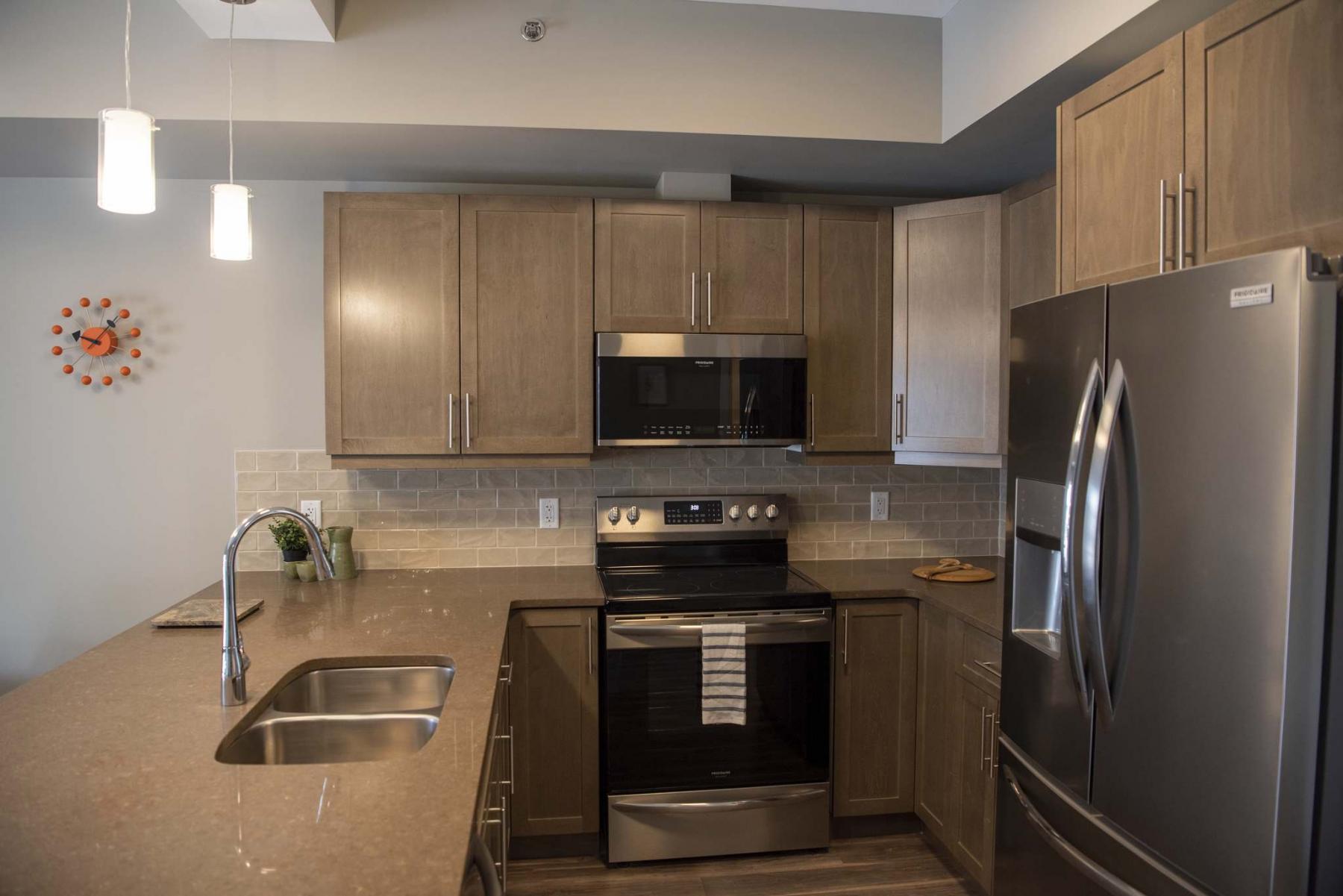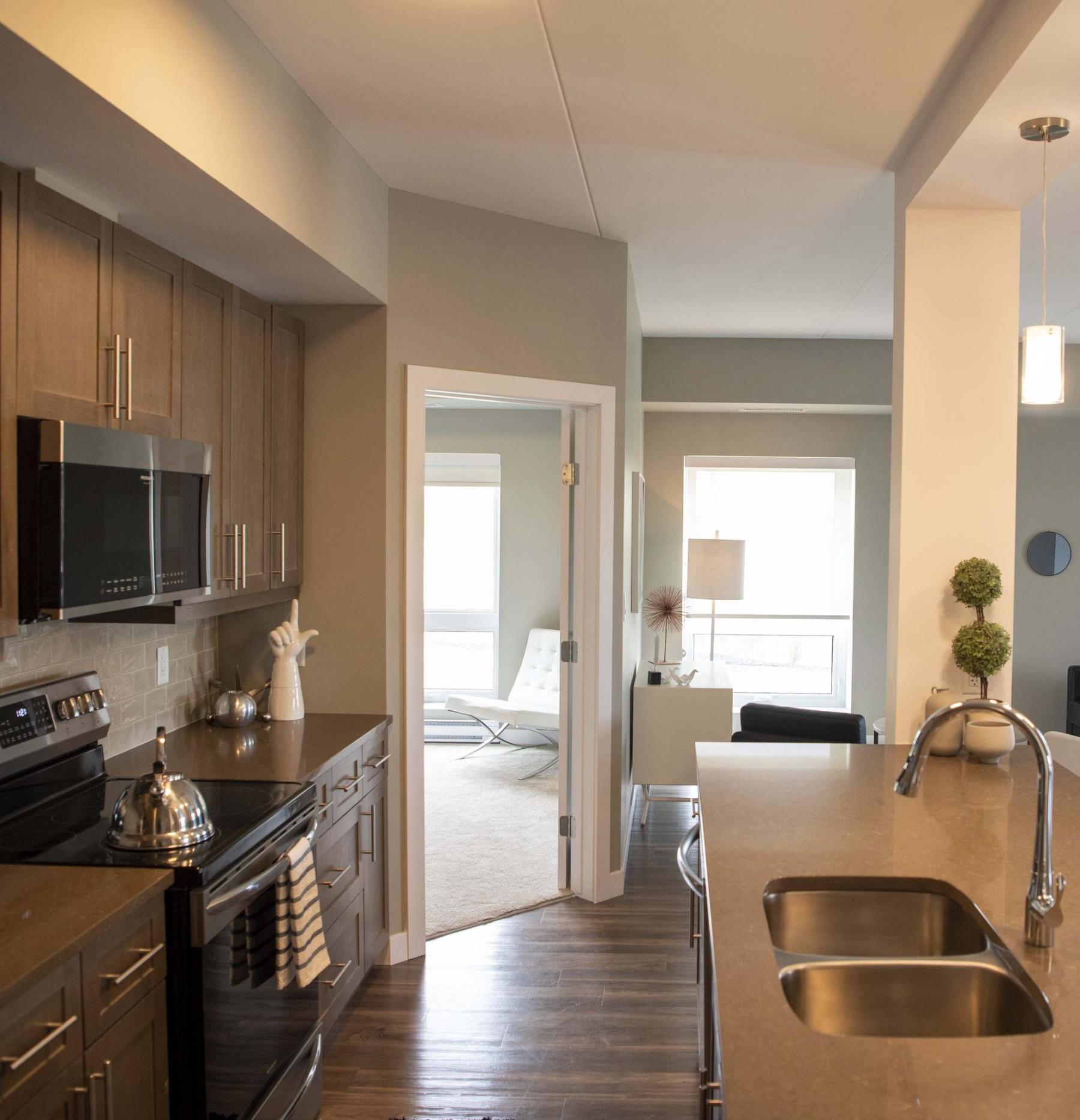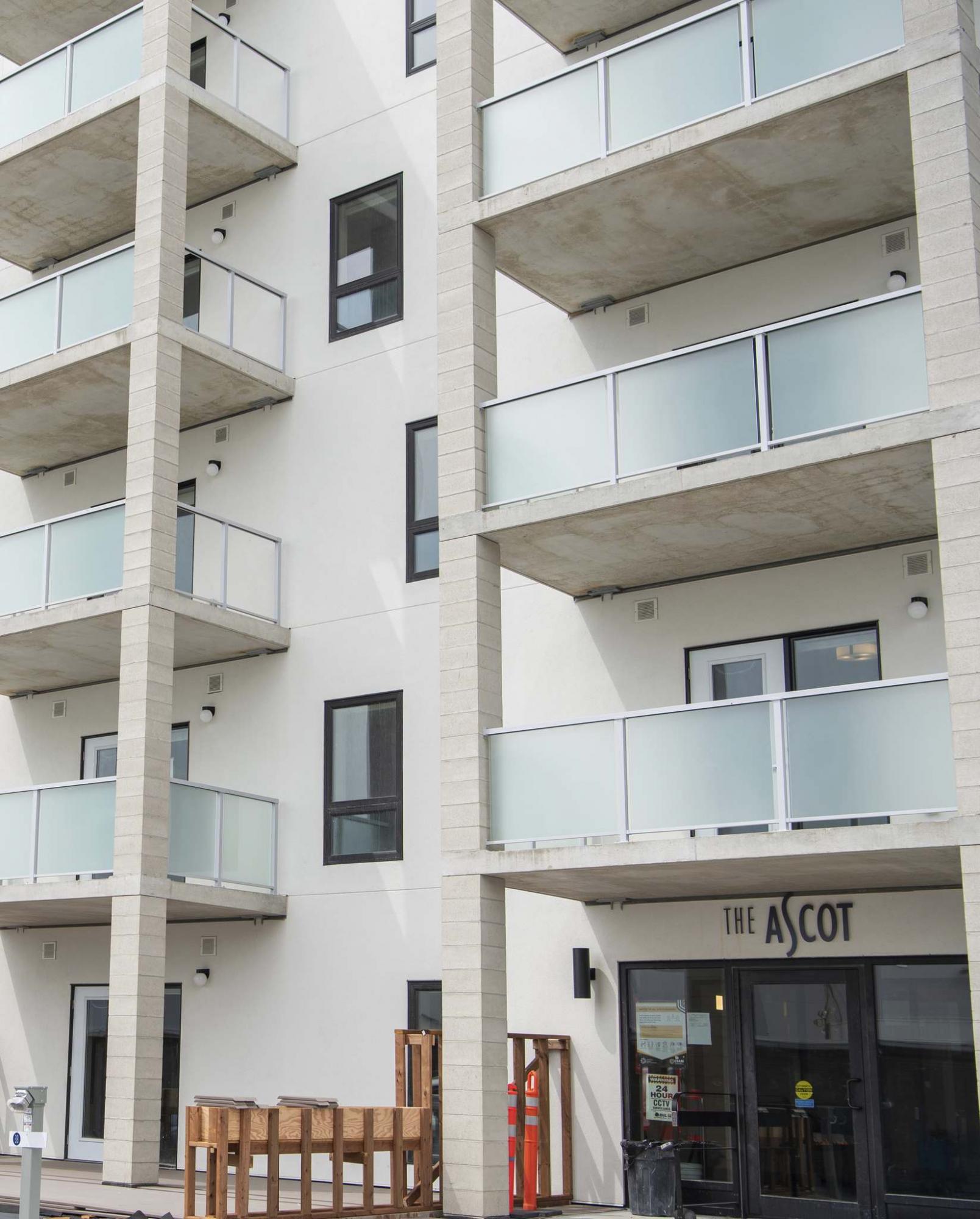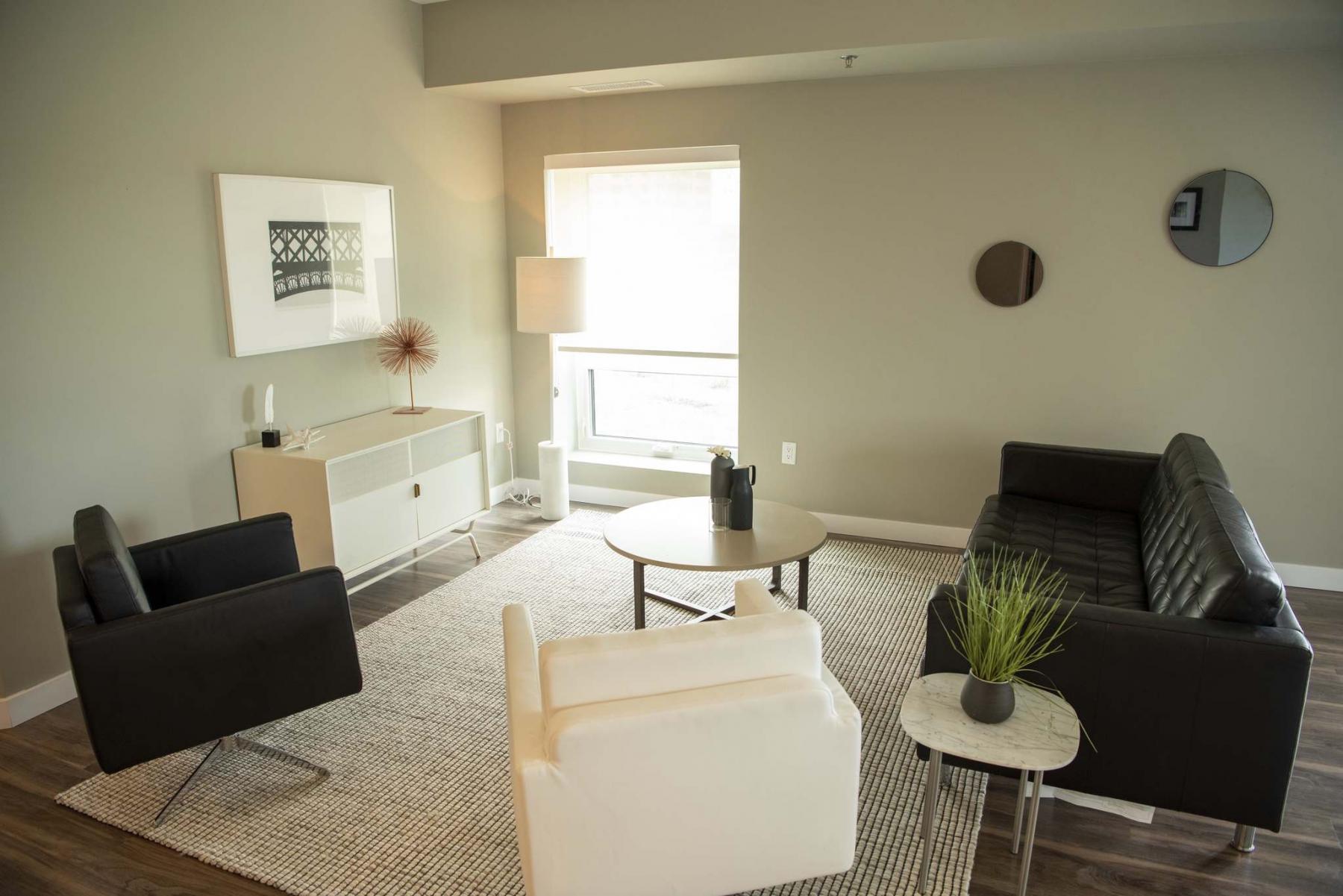 After being homeowners for decades, many empty-nest couples don't necessarily want to own another home when they retire.
Consequently, they pass on buying a condominium, instead opting to look for a good-sized apartment to make their new home in so they can come and go as they please without being tied down by a mortgage.
Problem is, many apartments tend to come up short in several key areas including size, function, style and location.
Those key shortcomings have been addressed in the form of the Ascot, a new 99-unit apartment complex found at 765 Sterling Lyon Pkwy. in Tuxedo Point, says Will Rossall, senior asset manager, leasing, for the complex's developer, Private Pension Partners.
"The Ascot is all about best age living, a concept we picked up at a conference in Europe," says Rossall. "Our goal was to design suites that had all the amenities of a larger home, and that promoted a stress-free, carefree lifestyle. Size is the differentiating factor with these suites."
Where many luxury apartment complexes, not to mention condominium developments, feature two-bedroom, two-bath suites that top out at about 1,100 square feet, the two-bedroom, two-bath suites in The Ascot start at a generous 1,058 square feet.
From there, they graduate in size to 1,113 square feet, all the way up to a 1,546-square-foot unit that comes with two bedrooms and a den. Remaining units check in at 1,223, 1,348 and 1,419 square feet.
There are also one-bedroom, one-bath suites that range in size from 795 to 815 square feet.
"Larger suites just make downsizing that much easier to deal with," he says. "Suites at the Ascot come in different sizes so they fit different budgets. Regardless of which suite you might choose, all the pieces are there to make the transition to apartment living easier."
Designed by local architectural firm BLDG, the suites feature open-concept layouts that maximize space and light.
Case in point is the Newport, the 1,546-square-foot display suite, which offers two bedrooms, two baths and a den.
A generous foyer with laundry/storage room to the right and walk-in coat closet to the left leads into a spacious great room that feels more like a home than an apartment with its bright, spacious feel — and abundance of rich finishes.
"A lot of attention was paid to the size of the windows," notes Rossall. "They're larger than is normal, a feature that makes for a more inviting, airy feel. It's not dark at all."
Neither is it cramped or spartan. There's plenty of room to move, thanks to a well-conceived floor plan, and style is abundant.
"What I really like is that flow between spaces is excellent. Yet each space is distinct. That makes it feel more like a home, along with all the natural light and high, nine-foot-two-inch ceilings. Ceiling height is 11 feet, two inches on the top floor."
Then, there are the finishes, which are impressive.
"The island kitchens are huge, and come with maple cabinets, a glass tile backsplash and quartz countertops," he says. "There's a generous dining area next to a big window, spacious living room with a patio door and another window that lets in more light. Dark, textured luxury vinyl plank flooring not only looks great, but is also very durable."
Meanwhile, the huge great room is augmented by versatile space that perfectly complements a spacious (and appropriately luxurious) primary suite and good-sized second bedroom.
"There's a den that some folks use as a dining room. Others use it as a hobby room," says Rossall. "It provides an extra bit of flexibility that couples really appreciate when they're downsizing from a larger home."
He adds that a small but substantial design feature further enhances the livability of the suites.
"Things like a pantry to add storage space in the kitchen, along with individually controlled central heating and cooling, really adds to the livability and comfort of the suites. Concrete and steel construction also makes for quieter units. People really appreciate that when they come here from the quiet environment of a house."
They also appreciate other intangibles, such as in-house amenities and the Ascot's central location.
"Residents get a gym with cardio equipment and weights, a social room with kitchen and media area, underground parking, storage lockers and even bike storage," he says. "And the location is second to none, close to stores, restaurants, services and walking trails. It's only going to get better with time."
To date, 50 of the 99 available suites have been leased, with many of them already occupied.
"Move-in started in June," Rossall says. "If you want a certain suite, we can get it ready for move-in quickly. Rents are quite reasonable, the larger suites offer the function and style that downsizers are looking for, and they provide the freedom to do what you want. We're really pleased with how everything turned out."
lewys@mymts.net
Details:
Developer: Private Pension Partners
Development: The Ascot
Address: 765 Sterling Lyon Pkwy., Tuxedo Point
Style: best age living luxury apartments
Size: 795 sq. ft. to 1,546 sq. ft.
Bedrooms: one, two, two-bedroom plus den
Bathrooms: one to two
Rents: please contact leasing office
Contact: Will Rossall, Leasing, 204-230-8068