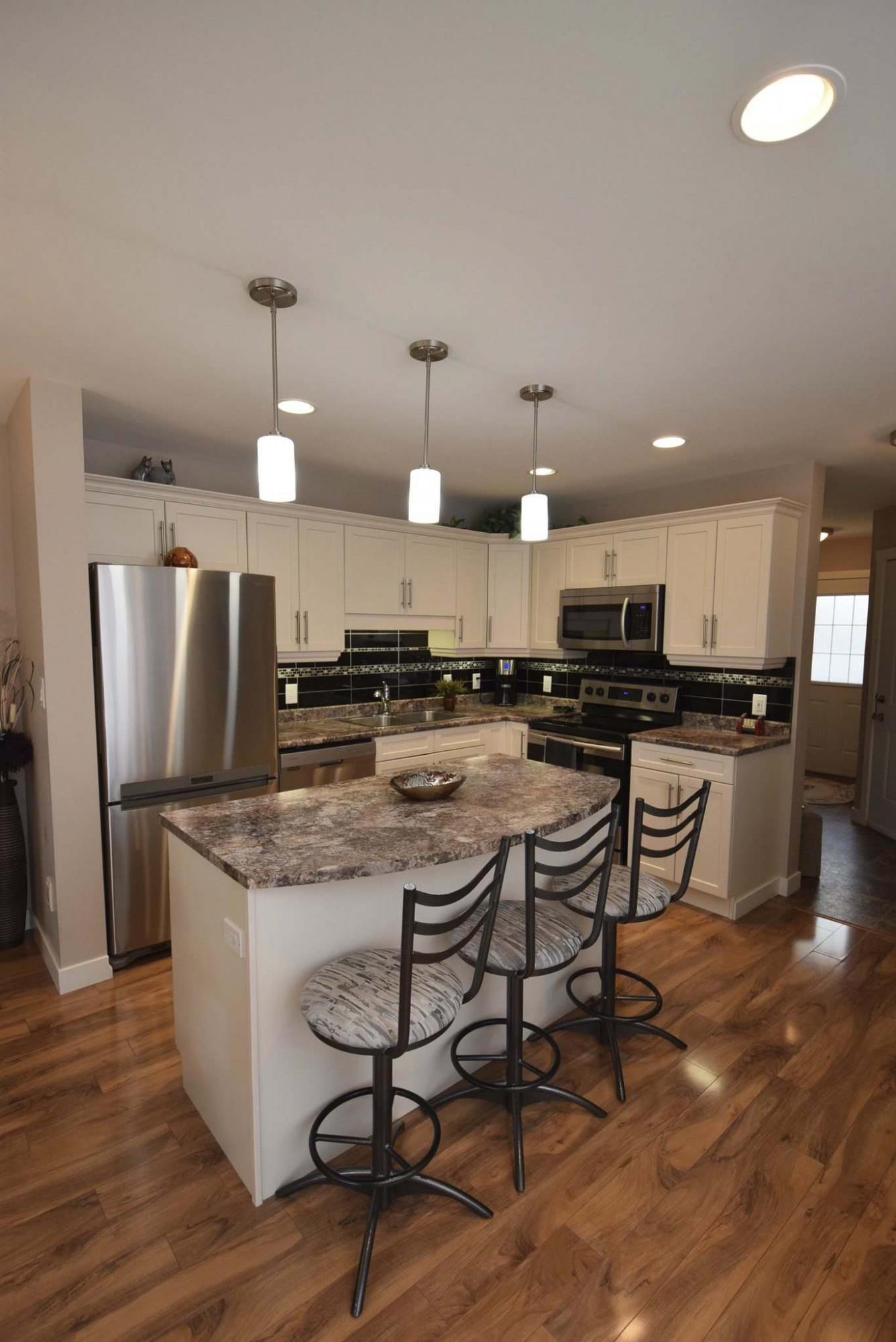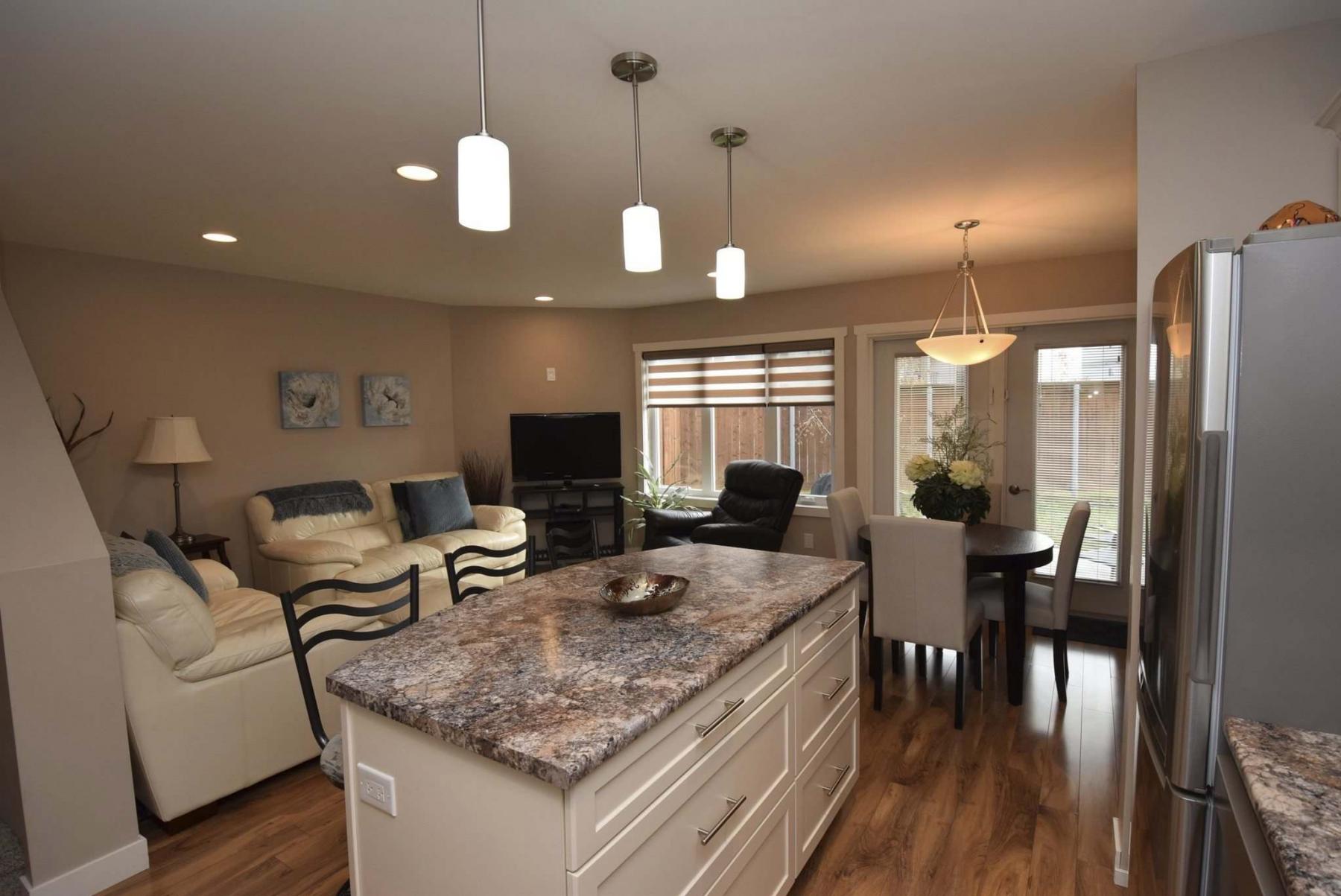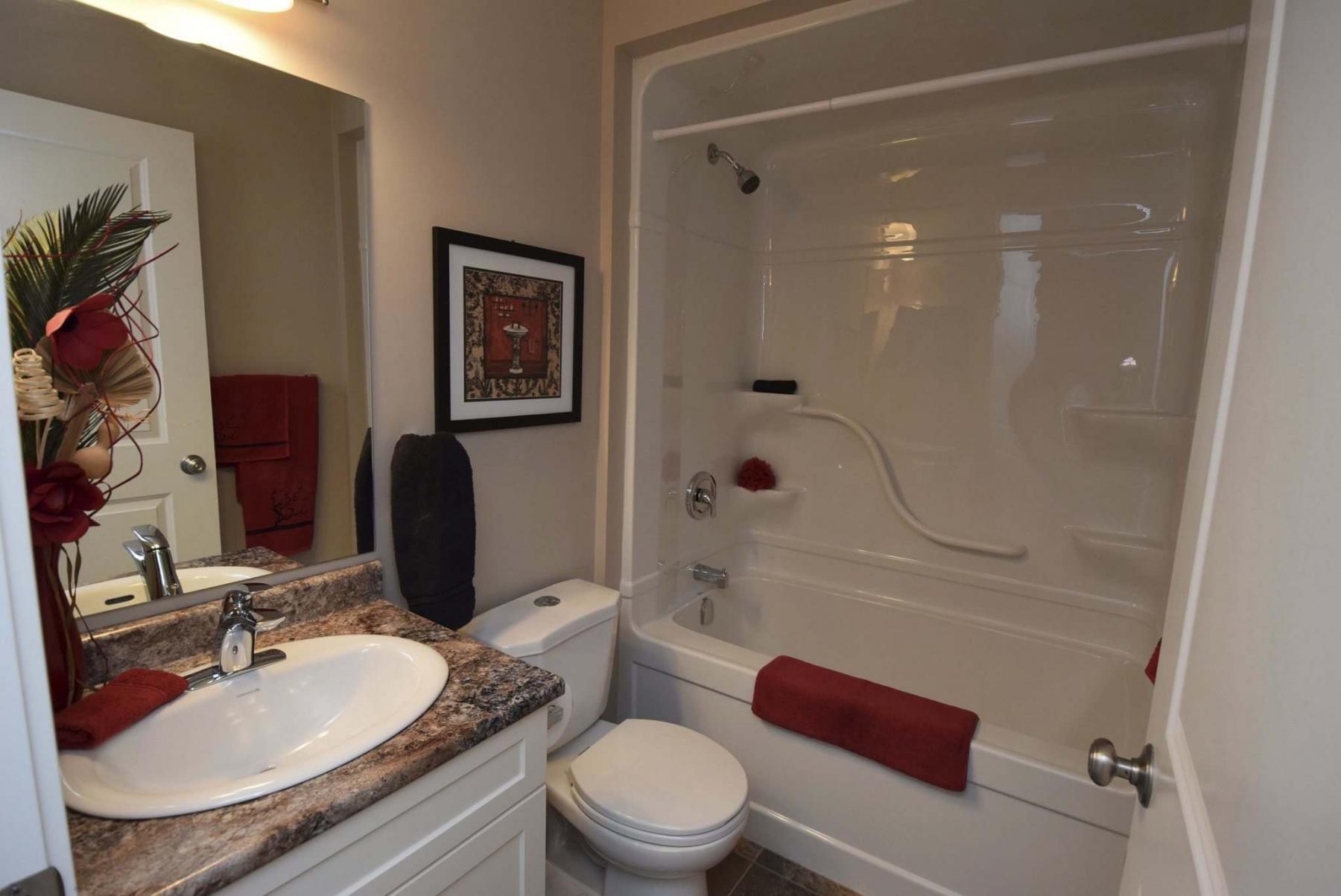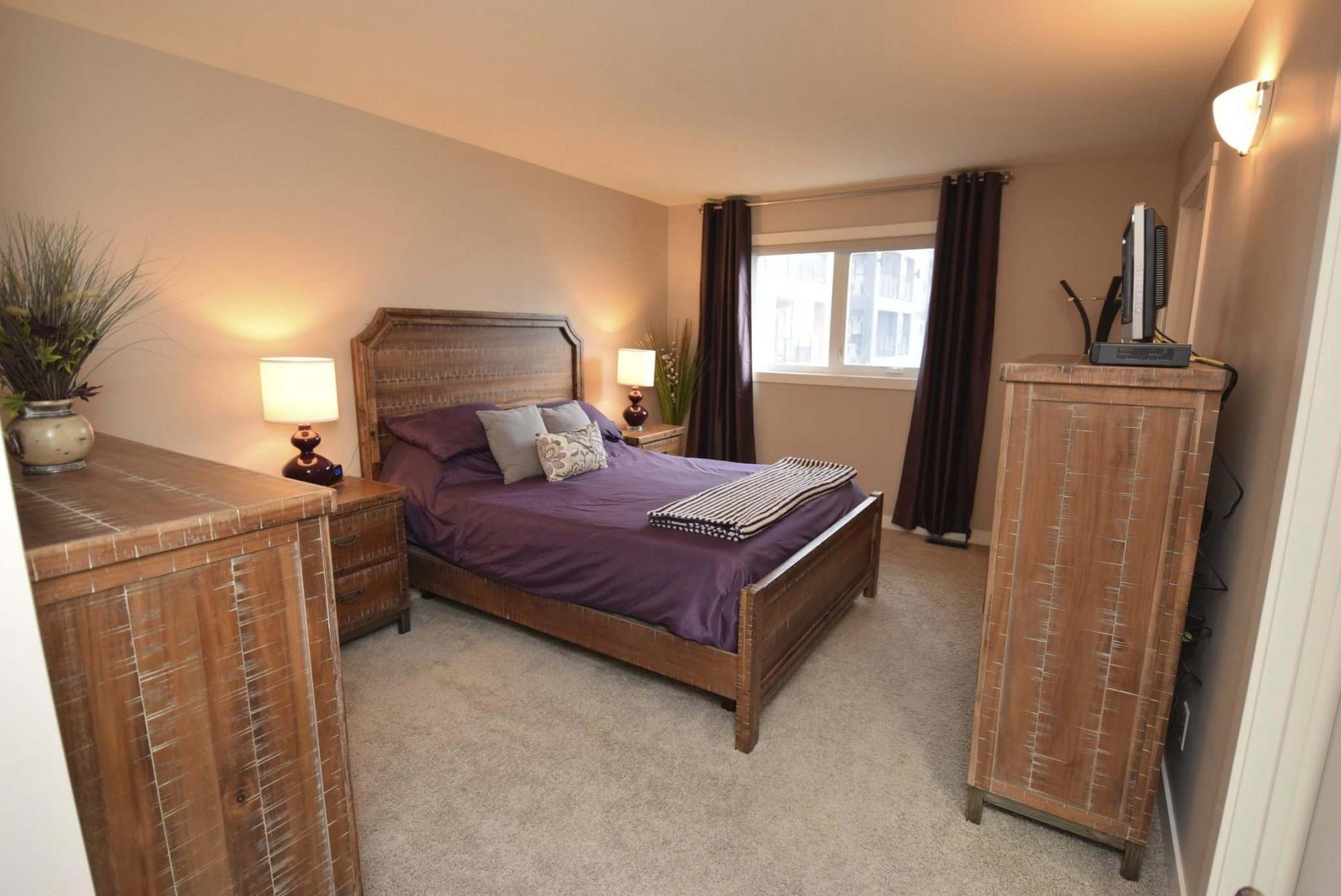 With turnkey starter homes now priced between $350,000 and $400,000, buying a new home can be a squeeze for young couples on tight budgets.
At first glance, available options — apartment-style condos and attached townhomes — seem quite limited.
However, a closer look shows an attached townhome-style condo — such as a 1,263-square-foot unit at 908 Headmaster Row in Algonquin Estates — is the more viable option of the two, says Blair Reimer of the Moore Group, an arm of RE/MAX Performance Realty.
"This four-year-old townhome represents an opportunity to get into a highly functional, like-new home for a fraction of the cost of either an older residential detached home or extensively updated residential detached home," he says. "It's pretty much guaranteed that an older home will need work, while a newer home won't fit the budget of many young couples."
Reimer says the immaculate attached townhome possesses all the attributes of a single-family detached home, only at a more budget-friendly price.
"At $313,000, this unit offers exceptional value in two ways," Reimer says. "First, it's newer. That means that you won't have to replace things like windows or a furnace shortly after you move in. Second, you have everything you'd have in a single-family home — a basement, backyard and garage. And unlike an apartment-style condo, you have three levels of livable space."
There's an added bonus that comes with this particular unit, he adds.
"Over the past four years, the owners have spent summers at the lake and winters down south. The unit has been lightly lived in, so it's in tremendous condition throughout."
A mid-sized foyer with powder room to the right and door to the single attached garage across the way on the left provides functional and stylish entry into the house-like abode. A brief hallway then connects the foyer to a bright, welcoming great room.
"Because the great room faces east, you get the morning sun coming in through a picture window behind the living room and patio doors behind the dining area," Reimer says. "The living room is a good size and the dining area can easily hold a table for four to six. You even get your own peaceful backyard with patio directly out the patio doors."
The great room's third and final space — an island kitchen — is not only functional, but luxurious.
"It features a curved island with seating for three, a host of off-white soft-close cabinets, a beautiful tile backsplash, laminate countertops and stainless steel appliances," he says. "The walnut-style laminate flooring looks great and adds a nice touch of warmth to the area."
A wide, partially enclosed staircase next to the cosy living room then leads upstairs to the unit's second level.
Thanks to an efficient layout — the two bedrooms and laundry room revolve around a seven-foot by four-foot landing — all three spaces are plenty big, and there's ample room to move.
"It's a different layout, but in a good way," Reimer says. "Both bedrooms are huge and come with their own four-piece bath and walk-in closet. They're essentially master bedrooms, so it's your choice of which one you want to use. If you have two kids, there's plenty of space in either room for two beds. Kids would love having their own bathroom and lots of closet space."
Finally, there's the unfinished, insulated basement, which adds another 400-plus square feet of livable space to the unit.
"There's plenty of space for a good-sized rec room, full bath and storage. And if you needed to put in a bedroom, there's a big window on the rear wall that would provide legal egress. There's also a newer high-efficient furnace that comes equipped with central air conditioning."
Reimer says young couples will have to look far and wide to find a townhome-style condo that comes close to offering the style, livability and value that the house-like unit possesses.
"It looks, feels and lives like a high-end home," he says.
"You can just move in and live without having to do anything. Most importantly, the price is affordable and condo fees are very reasonable at just under $220 per month. It has all the trappings of a contemporary single-family home, only without the high price tag."
lewys@mymts.net
The details
Location: 6-908 Headmaster Row
Year Built: 2015
Style: townhome with full basement
Size: 1,263 sq. ft.
Bedrooms: two
Bathrooms: 2½
Price: $313,000
Contact: Blair Reimer, The Moore Group (RE/MAX Performance Realty), 204-799-2042