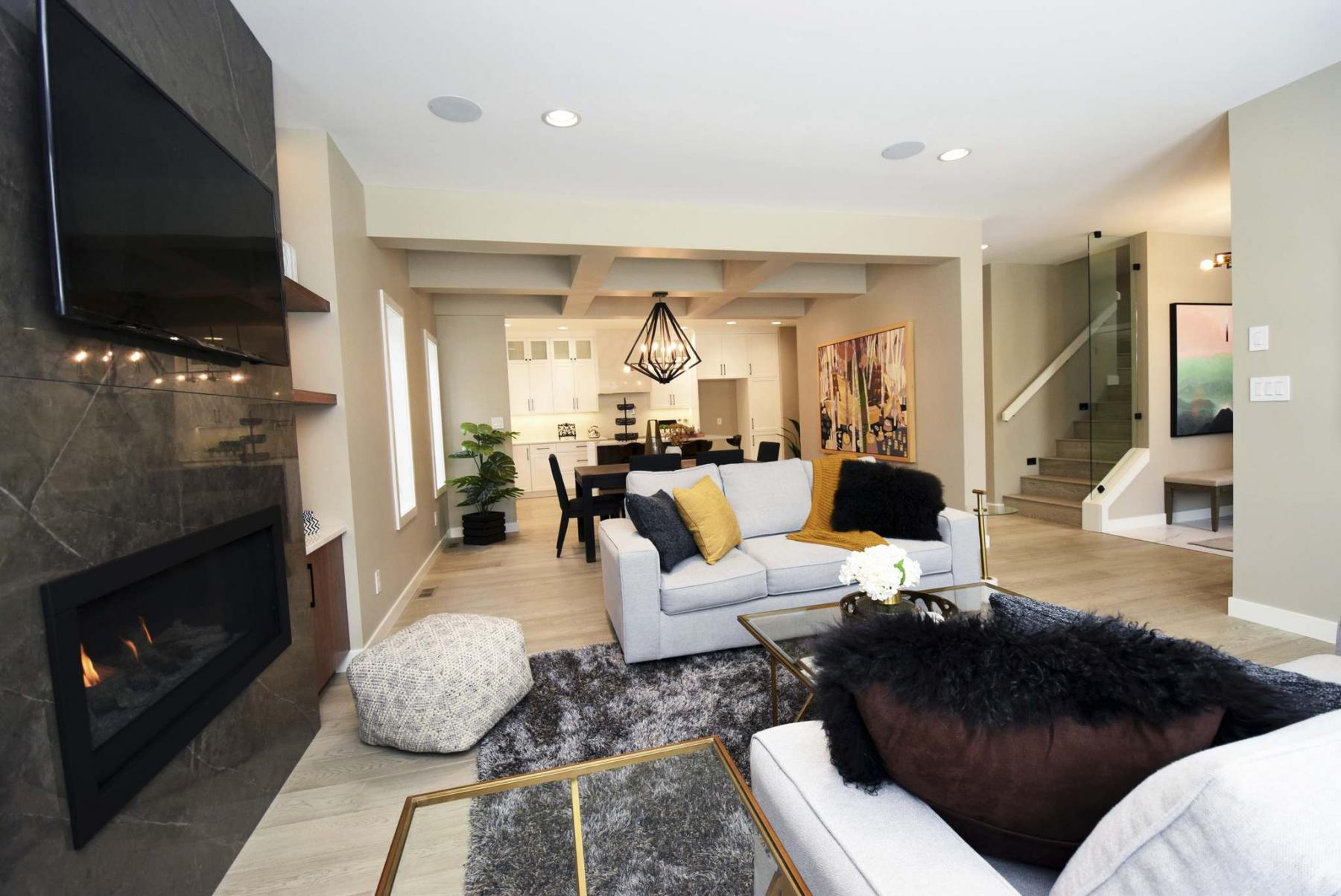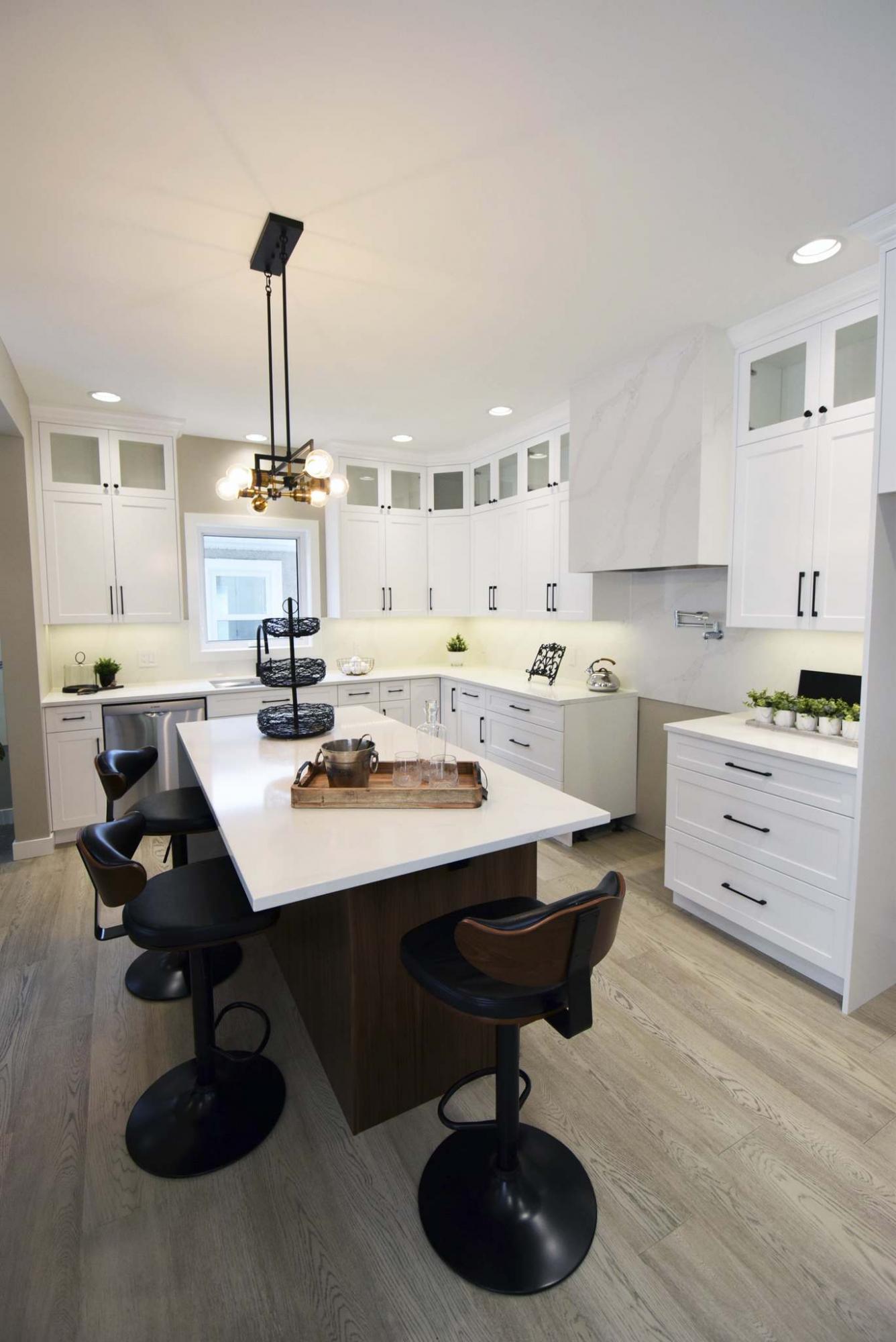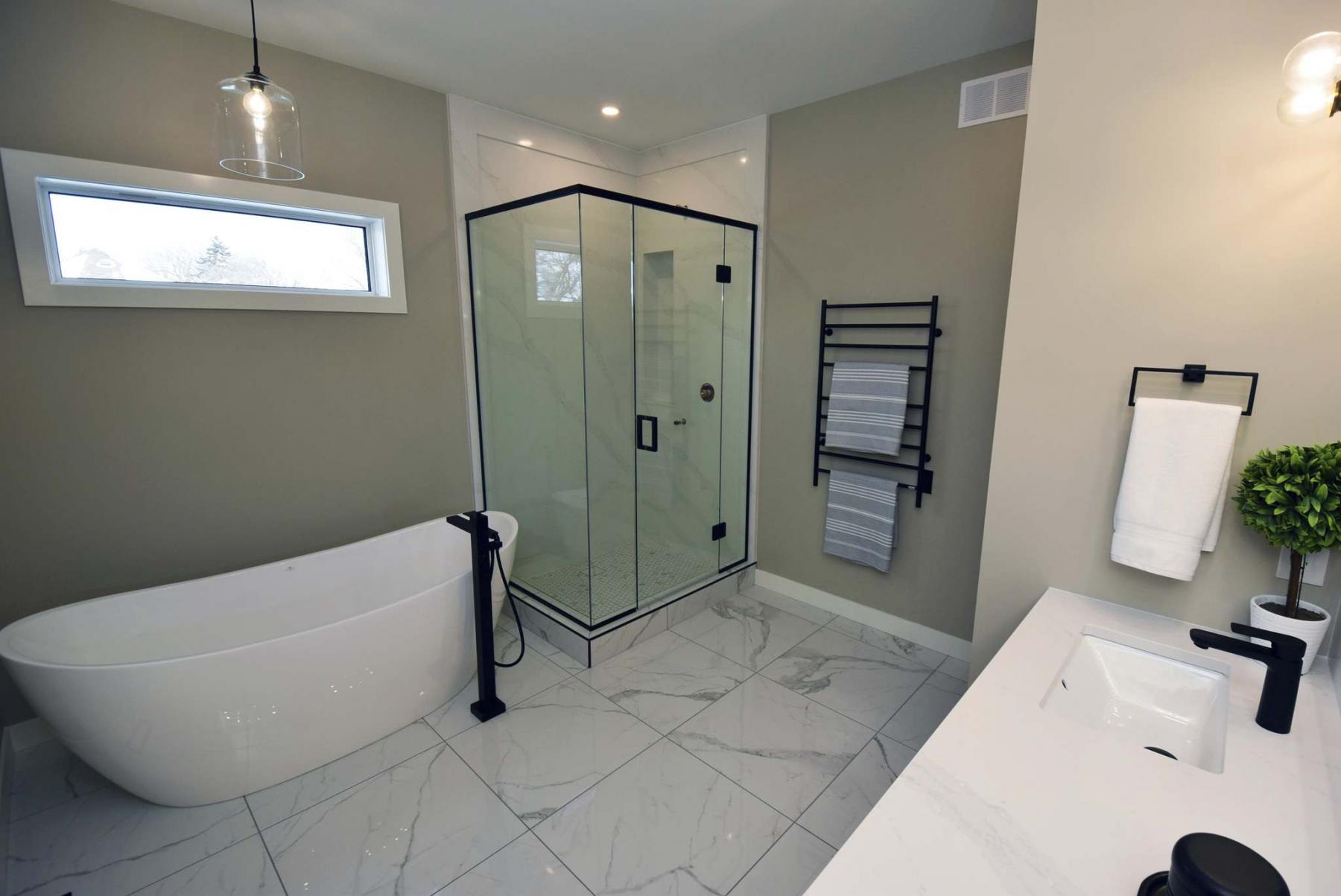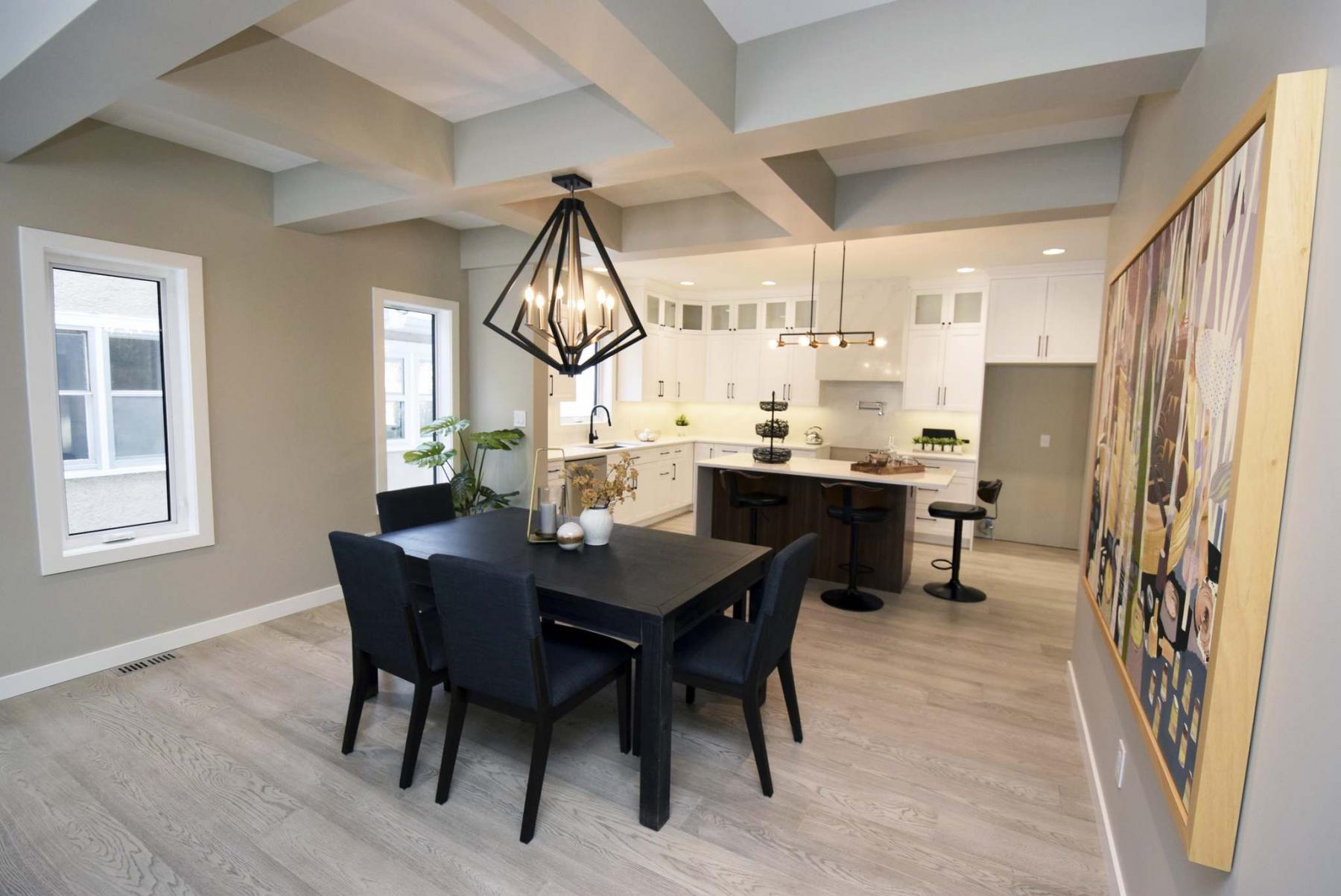 About two years ago Paradigm Custom Homes approached realtor Chris Pennycook with a proposal.
The builder — along with a group of investors — was looking for a lot in a mature neighbourhood to build a new home on and wanted him to keep his eyes peeled.
He did, and after much searching that lot presented itself just over 18 months ago.
"It took some time, but we eventually found an older house on Ash Street in River Heights that was in drastic need of repair. After a closer inspection, it turned out the home's foundation couldn't be repaired," he says. "Long story short, we bought the home. We then set about building a brand-new infill home on the big, beautifully-treed lot."
As any builder will tell you, the main challenge of building an infill home isn't the build. Rather, it's the design of the home.
In the case of River Heights — where there are so many classic, timeless designs — it was critically important the home fit in with the neighbourhood.
Drive by 258 Ash St. today, and the brand-new, 2,362 square-foot, two-storey home that sits on a gorgeous lot looks like it has been there for the better part of a century, says Pennycook.
"With its classic tyndall stone exterior, it looks like it's been there forever — its blends in perfectly with the surrounding homes. And while it looks every bit the River Heights Classic, you're getting a totally modern, custom-built home in the heart of one of the city's most desirable neighbourhoods."
In short, the five-bedroom, 3.5-bath home is a meticulously-designed masterpiece that deftly blends classic looks with a functional floor plan that's filled with well-placed, timeless finishes.
And unlike many original River Heights Classics, its main living are is totally modern in its layout.
Large windows surrounding the living room, dining area and kitchen let in loads of natural light, while a well-balanced floor plan provides the versatility required to entertain one evening, then spend a quiet day at home with the family the next.
Pennycook adds each space in the great room has its own special calling card.
"The living room is anchored beautifully by a ribbon-style fireplace with a warm taupe tile surround with TV niche above and open shelving at either end," he says. "The dining room is defined by a gorgeous honeycomb ceiling that divides the room without using walls, and the kitchen is neatly separated from the dining room by a mid-sized island."
Meanwhile, the kitchen's finishes are thoroughly contemporary — with the exception of the island.
"It has a walnut base that, along with engineered hardwoods — they run through the entire great room — adds a nice touch of traditional warmth to the area," notes Pennycook's sales partner, Val Miller. "An absolute host of white cabinets combine with off-white quartz countertops, a quartz backsplash and undermounted LED lighting to give the kitchen a fresh, modern feel."
A space to the right of the kitchen then adds to that modern feel.
"There's a mudroom with tile floor, locker area and a door that connects to the rear attached double garage," says Pennycook. "A garden door on the rear wall also leads out to a private backyard with mid-sized deck to barbeque on."
A rock solid engineered oak staircase next to the wide, tiled foyer — it's defined smartly by a floor-to-ceiling tempered glass insert—then leads smartly up to the home's second floor.
"You don't get just three, but four bedrooms," he says. "Not only that, but you also get a large, functional laundry room and a gorgeous four-piece bath. The engineered hardwoods and features like 10-foot ceilings, five-panel doors and four-inch baseboards are a subtle nod to all the great classic homes that make River Heights such a wonderful neighbourhood."
Speaking of wonderful, the master suite — it's situated at the end of an eight-foot hallway that totally isolates it from all the other spaces on the second floor — is that, and then-some.
"It's an absolute retreat," Miller says. "Three windows on its rear wall let in lots of natural light, there's space for a reading area by the windows, and the ensuite, with its soaker tub, custom glass/tile shower, floating walnut vanity and marble-style tile floor, has an inviting, spa-like feel to it. And the massive, two-part walk-in closet — it has two windows, is also amazing."
Add in a finished lower level with structural wood floor, fifth bedroom and a three-piece bath, and you have a home that possesses the character of a century-old River Heights Classic and the start-to-finish functionality of a modern, cutting-edge design.
"The home offers just a wonderful mix of old and new design features," says Pennycook. "The craftsmanship is simply superior — this isn't your ordinary infill home. The best thing about it is you get all this quality, style and livability in a brand new home that's in a mature, central area. It took time to complete, but it was worth it to do it right. It's a fabulous home in every possible way."
lewys@mymts.net
Builder: Paradigm Custom Homes
Address: 258 Ash St., North River Heights
Style: two-storey
Size: 2,362 sq. ft.
Bedrooms: five
Bathrooms: 3.5
Price: $1,249,900 (Includes lot & GST)
Contact: Chris Pennycook or Val Miller, Royal LePage Dynamic Real Estate, 204-989-5000