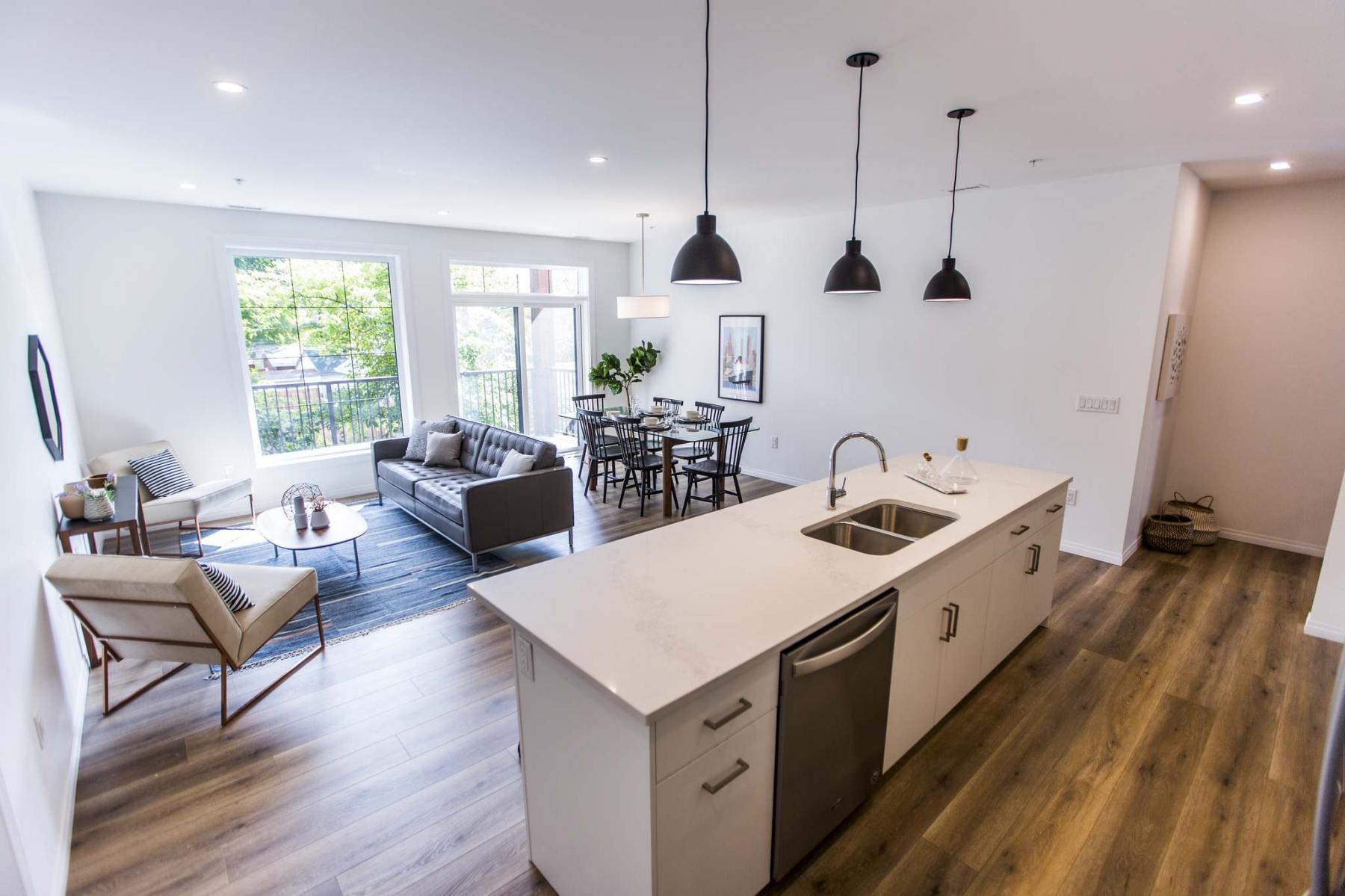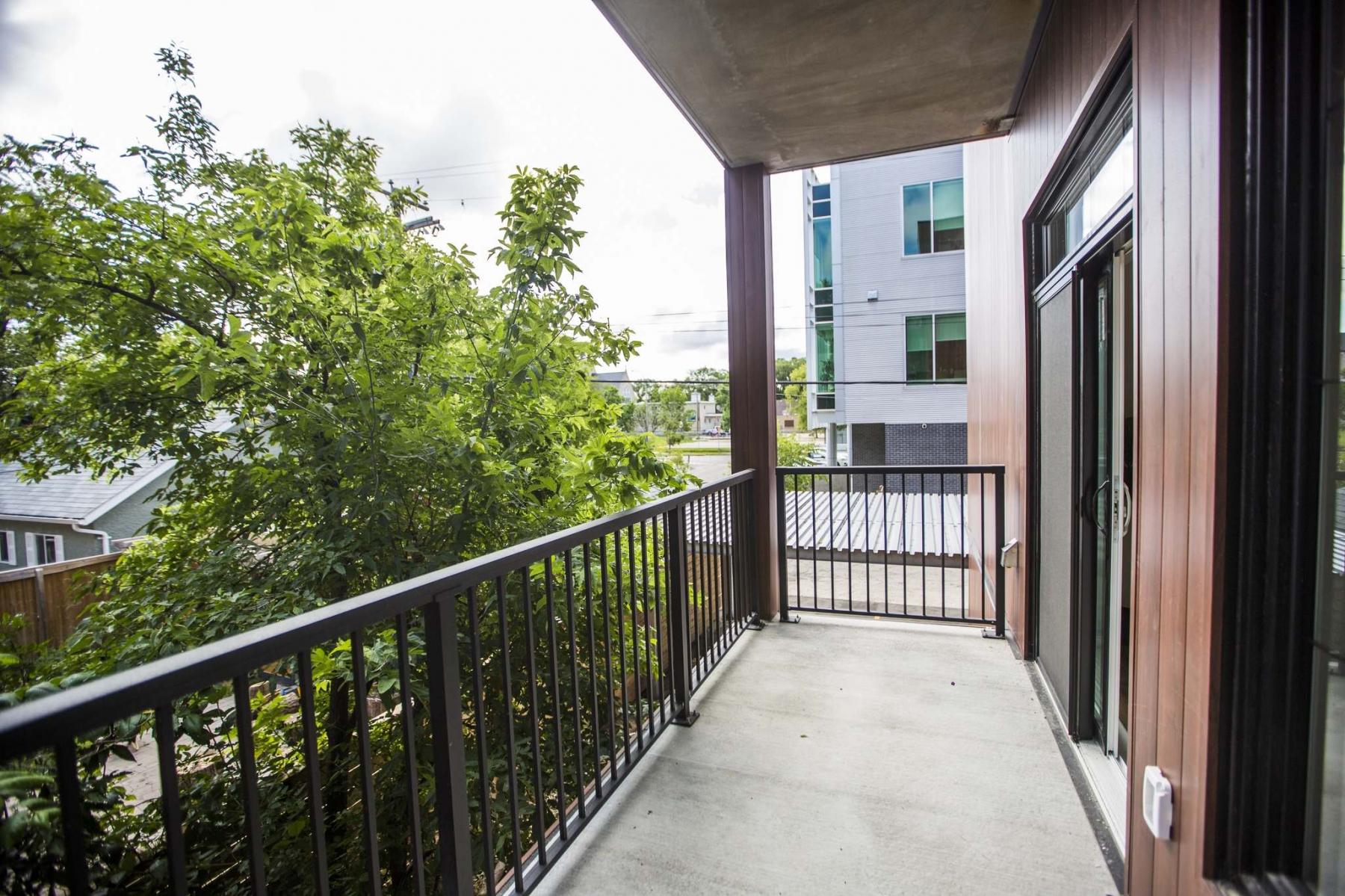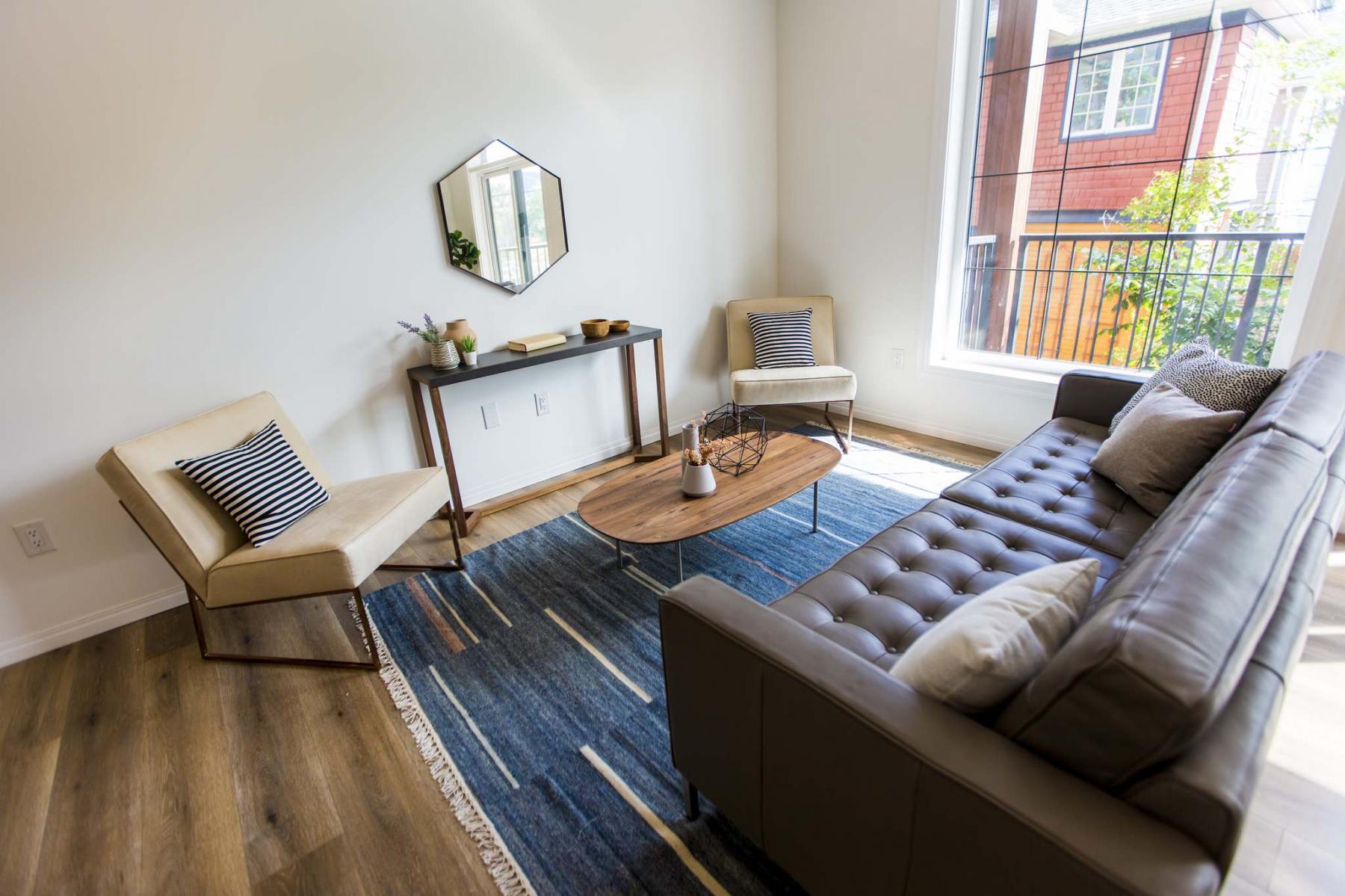 The opportunity to build a new condominium development in Crescentwood doesn't come along very often.
That's why Ventura Developments went to great lengths to get every detail of the McMillan just right, says Glen MacAngus of Royal LePage Top Producers Real Estate, who's co-marketing the project with Blake Vasko of Sutton Group — Kilkenny Real Estate.
"It's just such a well-done project from start to finish," MacAngus says. "One of the best things about it is that it seems to have been here forever. It was built to the characteristics of the neighbourhood, so it blends in perfectly."
With its cedar composite veneer and brick finishes, the McMillan — which is located at the junction of McMillan Avenue and Harrow Street — fits the area perfectly, blending seamlessly with the mature trees that surround it and line the streets.
Yet, this is a thoroughly modern building. For starters, the McMillan is a concrete and steel building through and through.
"It's a true concrete and steel building," Vasko says. "A building featuring that type of construction is much quieter than a wood-frame building. The STC (Sound Transmission Class Rating) for most buildings is about 50. The STC rating in the McMillan is 64 between units and 58 between floors. When you add in tri-pane windows, you get a very quiet building that's a pleasure to live in."
Ventura didn't stop there in its quest to construct an eminently habitable building. Suites on floors two and three (a heated, enclosed parking lot occupies the first floor) feature nine-foot ceilings, while penthouse suites on the fourth floor get 10-foot ceilings.
Vasko adds that the ceilings are not only higher, but are also bulkhead-free.
"The suites in many condo projects come with ceilings with bulkeads — that isn't the case at the McMillan. Because all the wiring and mechanical equipment is located above ceilings, all ceilings feature a painted smooth drywall finish. Doorways are also eight feet high with solid-core doors, baseboards are four inches wide and casings are three inches wide."
That clean, classic look was then augmented by open-concept great rooms that were designed to be livable and filled with all kinds of natural light.
"One of the things that stands out to me is how spacious main living areas are, and just how much natural light all the oversized windows let in, " says MacAngus, adding that eight-foot-wide patio doors also let in loads of light while providing access to huge patios and balconies. "Kitchens are huge, there's dining areas for six to 10 and living rooms are plenty big."
As might be expected — these are luxury condominiums, after all — finishing materials are impressive, from the tiled lobby right through all the suites.
Kitchens feature off-white/grey quartz countertops, white subway tile backsplashes, extra-long off-white cabinets and plenty of handy pot drawers. While the finishes are modern, the flooring — wide plank engineered oak laminate hardwoods — gives the great room a warm feel with its distressed, medium-brown veneer.
Then, there are the fashionable yet functional islands that define kitchens.
"They add a nice bit of style," MacAngus says. "They vary in size from 10 to 12 feet, seat four and feature gorgeous black oversized pendant lighting above. There's also under-cabinet lighting and energy-efficient LED pot lights placed perfectly over the kitchen and living room."
Bedrooms are also generous in size. Secondary bedrooms come with walk-in closets, while master suites offer a perfect synergy of function and fashion.
"The master bedroom is just the perfect size, a feature that allowed for a big walk-in closet with built-in storage to be placed between it and the ensuite," Vasko says. "Ensuites come with tile floors, thermofoil vanities and a five-foot showers with rain-shower heads, tile surrounds and tempered glass enclosures."
He adds Ventura's design team was bang-on with its design of the heated ground-level parking garage.
"It's not only nice and bright, but it also features oversized nine-foot by 20-foot parking stalls. Storage lockers were also placed conveniently behind each parking stall. Each locker is fire-rated to protect residents' belongings, as well."
Last but not least, there's the McMillan's location, MacAngus says.
"You're in a mature, walkable area that's close to Grant Park Shopping Centre and Corydon Avenue, plus you're close to downtown, the Kenaston Strip and Polo Park. At the end of the day, you can come home to a well-appointed suite in one of the city's most beautiful, sought-after neighbourhoods. It doesn't get any better than that."
Vasko says young professionals and empty-nesters looking for a new, upscale condo in Crescentwood should act quickly.
"Not only have 70 per cent of the units been sold, but the area's city councillor has tabled a motion for Crescentwood to be made into a heritage area. That means it might not be possible to build more new condominiums in the area, so this could be the last new development in the area."
lewys@mymts.net
The details
Builder: Ventura Developments
Condominium Development: the McMillan
Address: 958 McMillan Ave., Crescentwood
Style: apartment-style condominiums
Size: 1,190 sq. ft. to 1,502 sq. ft.
Bedrooms: two
Bathrooms: two
Price: from $484,900
Contact: Glen MacAngus, Royal LePage Top Producers, 204-955-4800, or Blake Vasko, Sutton Group — Kilkenny Real Estate, 204-294-6608.