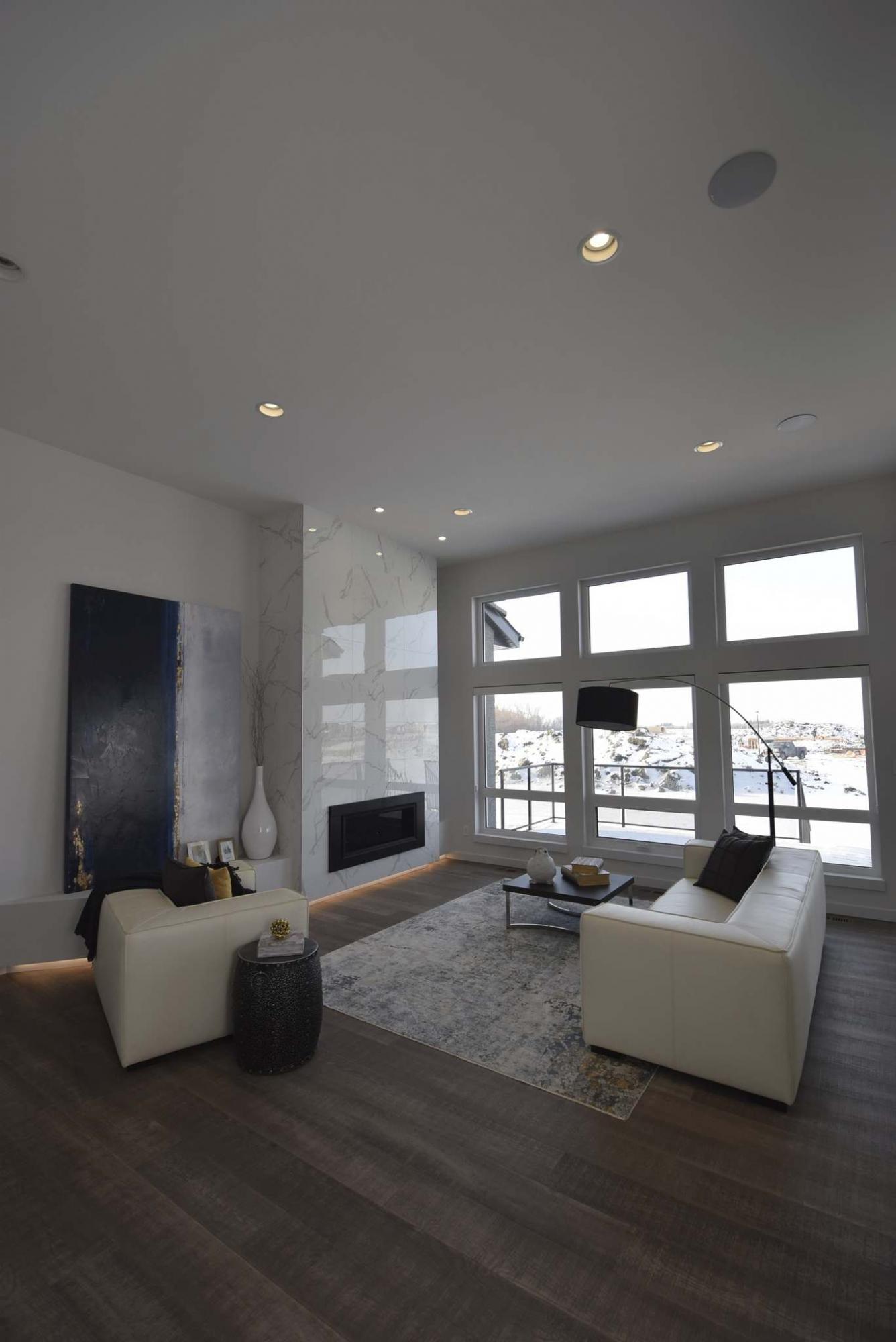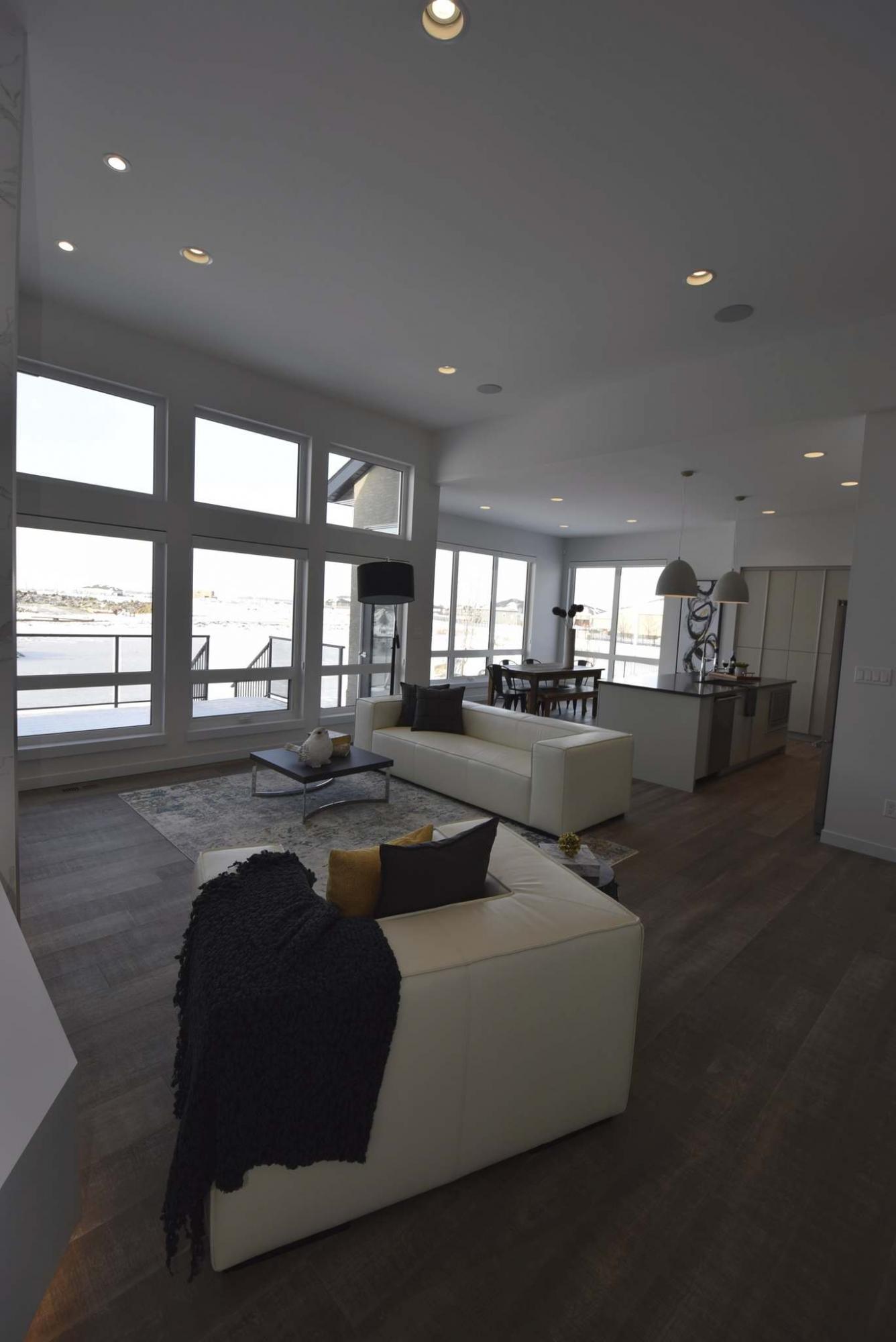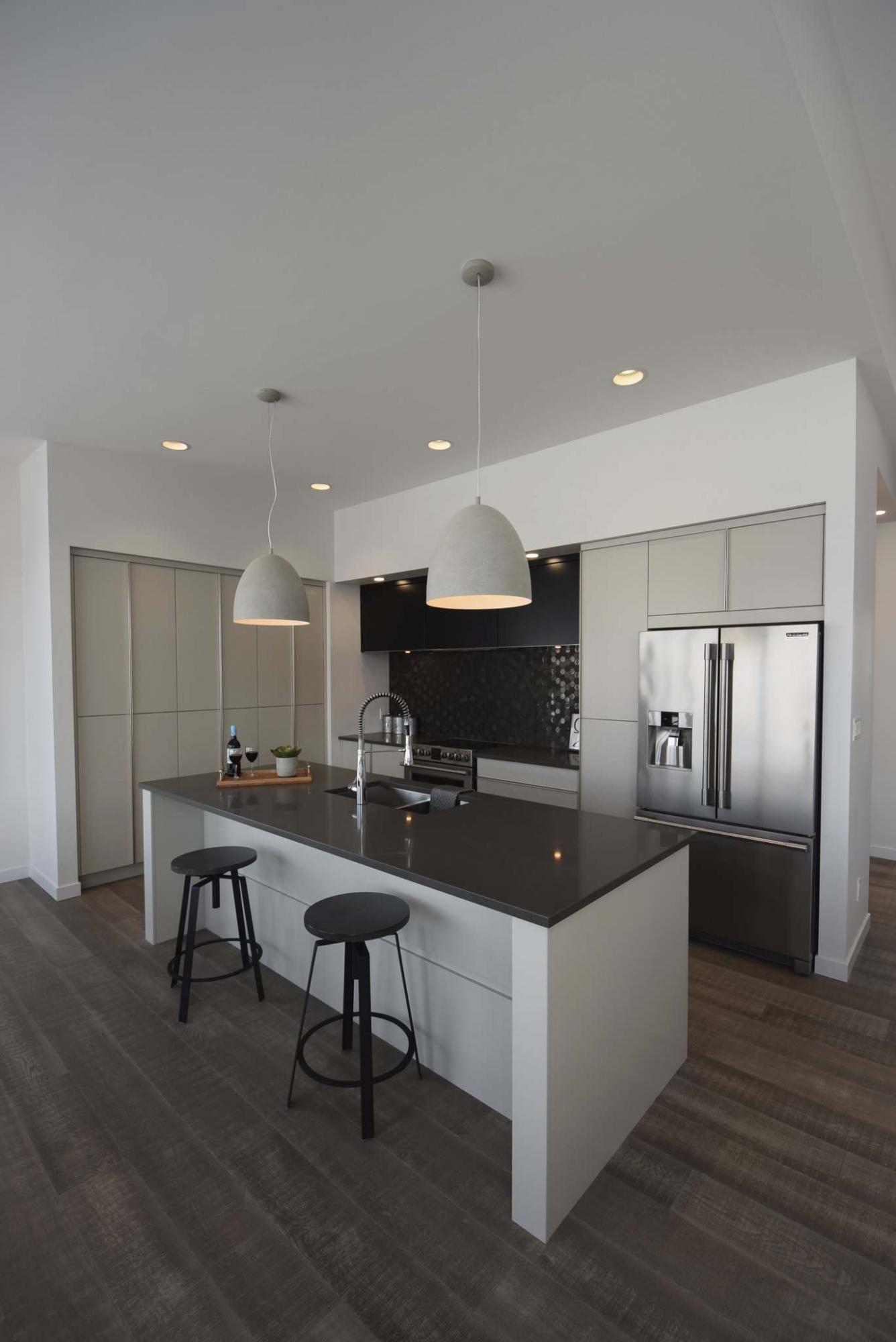 It's all too easy to put fashion before function when designing a luxury home.
Fortunately, Artista Homes' design team didn't fall into that trap with their latest show home in at 73 Cassleman Cres. in Oak Bluff, says Artista's sales representative for the 1,820-square-foot bungalow, Jennifer Gulay of Royal LePage Alliance.
"As you might expect, the home has a lot of luxurious features," she says of the 1,820-sq.-ft. three-bedroom, two-bathroom bungalow. "And while there's no doubt this is a luxury home, not one of those features is over the top."
Step inside, and it immediately becomes clear the priority was to design a home equal parts fashion and function.
"The home's layout is incredibly functional, and that function starts with a wide, tiled foyer," Gulay says. "Not only is there plenty of space for visitors to enter without jostling for space, but there's also a dedicated mud room to the left. It doesn't have a laundry room, so there's lots of space to step inside and out of the way to take off coats and shoes."
She notes another unique design feature to the right of the foyer adds even more function to a home designed to cater to both families and empty-nest couples.
"While the home features a split floor plan, this plan is different. Instead of putting a den and bathroom in a wing to the right of the foyer, Artista's design team put in two bedrooms either side of a full bathroom. Kids can have their own private wing with their own bathroom, or one bedroom could be a den and the other could serve as a guest room."
The foyer then transitions into an equally wide landing area providing seamless access to a sensational great room.
"Varying ceiling heights — the ceiling in the family room is 12 feet high, while the ceiling in the kitchen/dining area is 10 feet high — provides subtle definition between spaces, while a rear wall of windows allows tons of natural light to flood the entire great room," she says. "Everyone who's gone through the home has loved how naturally bright the area is."
She adds that visitors have also appreciated the area's efficient, elegant design.
"There's lots of room to move, yet each area is a distinct space. At the same time, the finishes — taupe engineered oak hardwoods, two-tone cabinetry, grey quartz countertops, a stone tile backsplash and off-white walls — give the area a modern yet warm feel. I love the simple entertainment unit in the family room, with its ribbon fireplace set in a floor-to-ceiling tile surround."
People have also raved about the master suite's perfect placement, Gulay says.
"It's set well away from the secondary bedrooms inside a recessed doorway across from the main-floor laundry room behind the family room. Once inside, you're in your own private little world."
That sense of relaxation is taken to a whole new level when you cross from the bedroom into the tranquil ensuite.
"With its tile floor, frameless glass/tile shower and free-standing soaker tub set beneath a huge window with sheer white curtain that diffuses all the sunlight that floods inside, it's an amazing space to wake up to in the morning or relax in at the end of a long day," she says.
Not to be forgotten is the fact that the home is an 1,820-sq.-ft. bungalow — which is to say there's loads of space to develop downstairs.
"Like the main floor, the lower level's design is incredible," Gulay says. "Its ceiling is extra-high, is surrounded by five huge windows that let in all kinds of natural light, and comes with a structural wood floor that makes for a nice, warm basement."
By the way, there's also over 1,600 sq. ft. of space ready for development.
"You can easily put in a bedroom or two, plus a huge rec room and bathroom — and still have plenty of storage space left over. Empty-nesters might want to partially develop it, while families have all the space they need to tailor it exactly to their needs."
Gulay says Artista's designers knocked it out of the park with the bungalow's well-balanced design.
"It's a high-end home that strikes the perfect balance between luxury and function. By consciously choosing not to overdo things, Artista's design team came up with a winning design that's elegant, practical and that will fit either a family or empty-nest couple perfectly."
lewys@mymts.net
Details
Builder: Artista Homes
Address: 73 Casselman Cres., Oak Bluff West
Style: bungalow
Size: 1,820 sq. ft.
Bedrooms: three
Bathrooms: two
Price: $679,900 (includes lot & GST)
Contact: Jennifer Gulay, Royal LePage Alliance, 204-794-9464