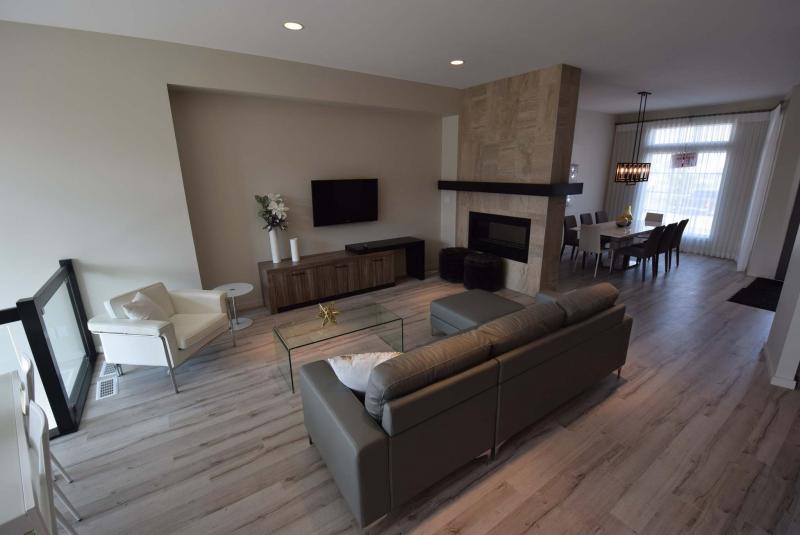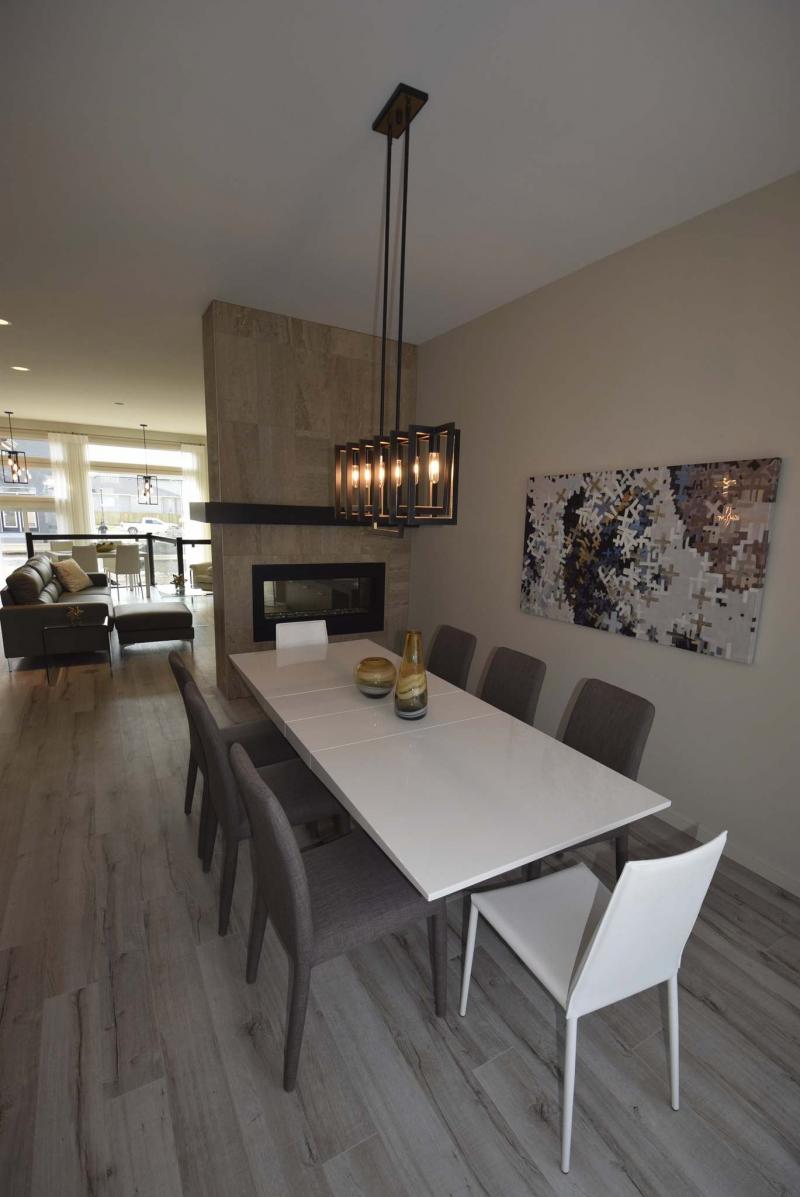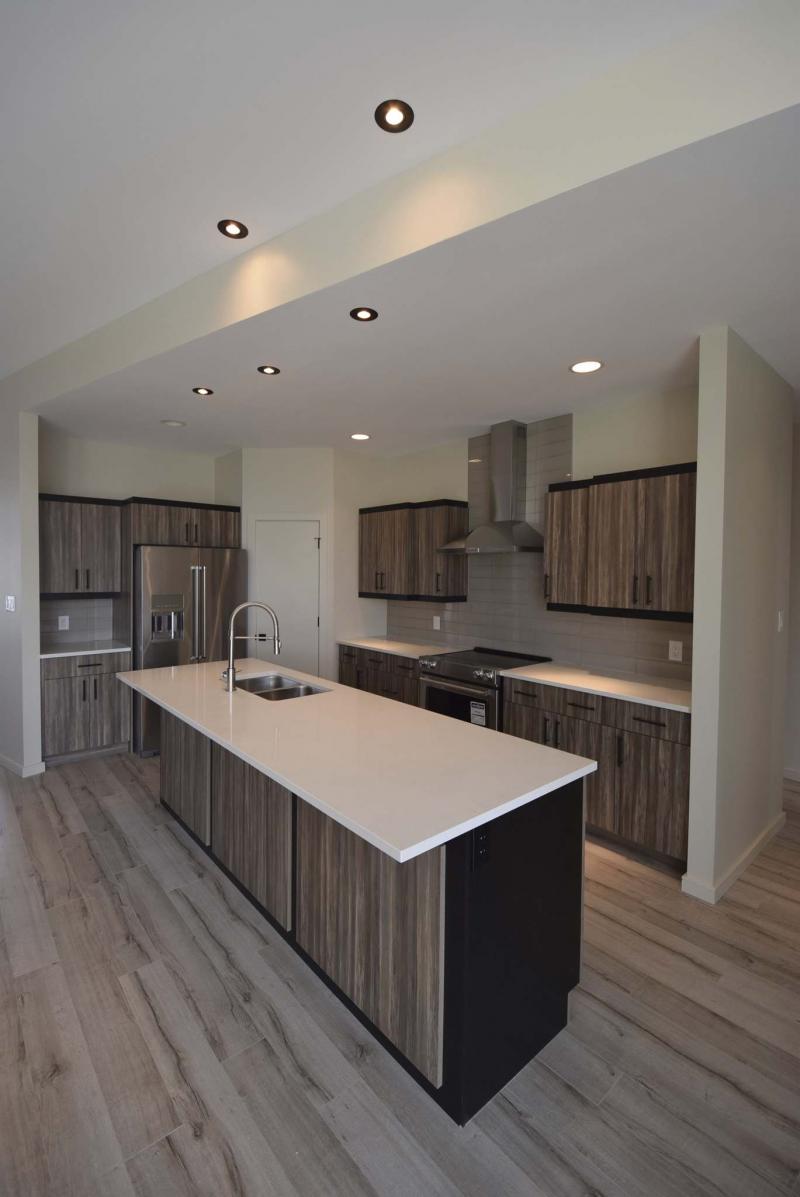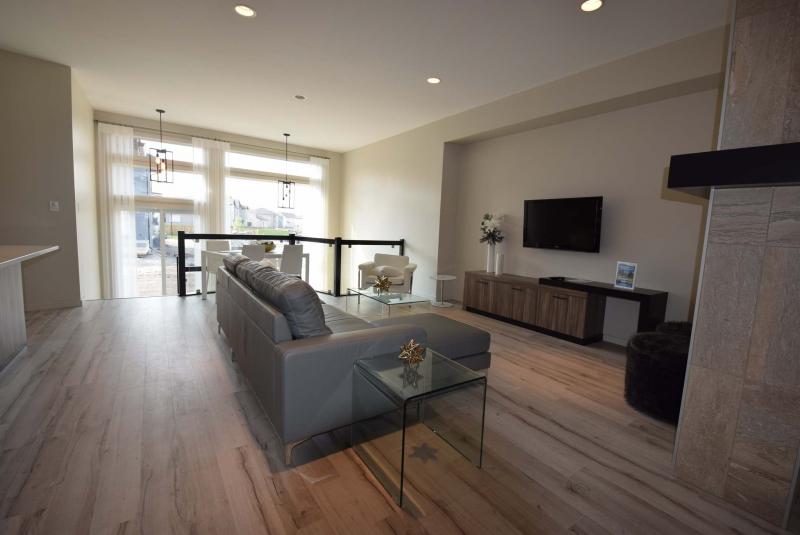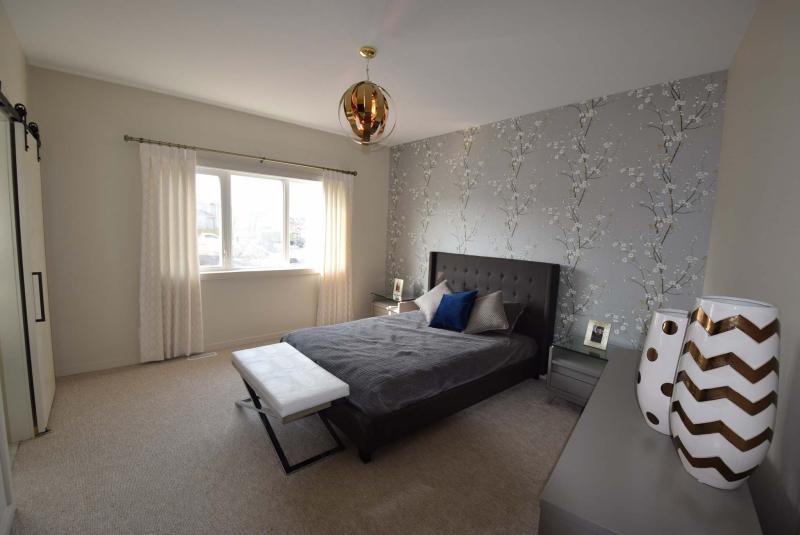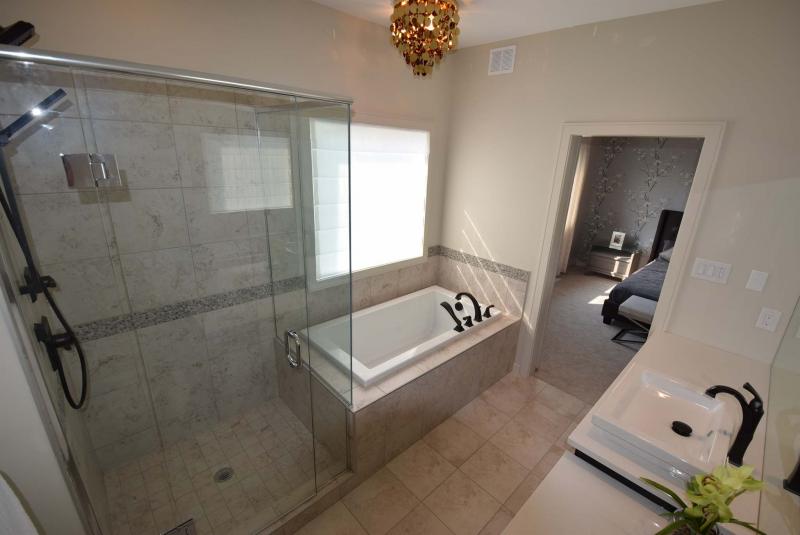 In Cam Ftoma's mind, 10 East Plains Dr. — Gino's Homes' newest show home in Sage Creek — stands out from others on the street for several reasons.
The first, he says, is its price point. "It comes in at an absolutely great price point for a home in this area at $579,900," says Gino's long-time sales representative for the southeast Winnipeg community. "It proves that you don't have to spend $800,000 to $1 million to get a well-appointed, luxurious home."
Lest anyone should think size was compromised to shrink the home's price point, think again, Ftoma says. "This home is 1,829 square feet and comes on a good-sized 50-foot by 115-foot lot, so you're not lacking space inside or out. And when you add in the basement (which offers over 1,500 sq. ft. of livable space), you get a home that gives you well over 3,000 sq. ft. of total living space to enjoy."
The home is a standout for two other reasons, he adds. "You won't find a home at this price point that offers the quality of finishes and floor plan that this home does. It's absolutely loaded with high-end (wide-plank) laminate floors, quartz countertops, nine- and 10-foot ceilings, a two-sided fireplace and gorgeous (walnut grain) thermofoil cabinets."
Then, there's the floor plan, which has been a hit. "Visitors to the home have just loved its open feel and imaginative layout. Flow throughout the great room is excellent, with plenty of room to move, including a wide aisleway between the island in the kitchen and living room. At the same time, there's enough division to define each space so it doesn't feel too open."
That definition is blended in to the main floor's design so subtly it seems natural. First, there's a one-third tempered glass wall (with espresso maple railing), which stylishly defines the living room from the lower-level landing/staircase at the rear of the home. Next, a two-sided fireplace (clad in taupe tile) separates the living neatly from the dining room; and — last but not least — an angled island (which seats four to five) smartly demarcates the kitchen.
"I particularly like what Gino's design team did with the area to the rear of the living room in two respects," Ftoma says. "The first thing they did was create a little flex space (within the great room) next to the railing by the stairs that can serve as either a dinette area or area to put a computer desk — you can make the area into whatever you want it to be."
The area to the rear of the flex space — which is set down three steps — was an ingenious touch. "It gives you a walk-out effect with a sunken landing set next to a patio door that also has a huge window next to it. Natural light absolutely pours into the area, and the high ceilings allow even more light to flow through the area. The finishes — textured (medium-brown/tan) laminate plank flooring; two-side, tile fireplace; taupe quartz countertops; walnut grain thermofoil cabinets (with chocolate brown trim) — add a real warmth to the area."
Not to be overlooked is the floor plan's inherent functionality. The formal dining room is huge, set next to a generous foyer, making for effortless flow into the home and throughout the great room (which makes it ideal for entertaining).
Meanwhile, a wide hallway off the foyer leads to a massive main floor laundry/mudroom, main bath and pair of (huge) secondary bedrooms on either side of the bathroom — a unique and functional design feature which serves as a subtle separation point between the secondary bedrooms/main bath and master suite.
"There's a host of cabinets for storage, as well as a built-in shelving nook that can serve as a display area," Ftoma says. "People in homes we've built in southwest Winnipeg (Bridgwater Lakes/Trails, South Pointe) loved the feature, so we thought we'd put it in this home. Everyone loves it here, too."
Everyone also loves the master suite for its seclusion, and style. "It's set off in an exceptionally private spot, and is a big, bright space that's packed with all kinds of great design features. An angled wall off the doorway opens up space, while an oversized picture window lets in tons of natural light. The walk-in closet is massive, and the ensuite is a gorgeous, luxurious space with its (taupe) tile floor, soaker tub (set in taupe tile beneath a huge window) and five-foot, custom glass/tile shower."
Ftoma's quick to add the home doesn't end there. "Head downstairs and you can fill that 1,500-plus square feet of livable space with two more big bedrooms, a four-piece bath, huge rec room and plenty of storage space," he says. "Lots of natural light also flows down into it from the picture window over the stairwell through a big, angled opening. Again, you get that walk-out basement effect."
Feedback on the home has exceeded expectations. "In a word, it's been dynamite. People love the openness of the floor plan, all the great finishes and design features, the home's location (close to a new school) and, above all, its great price point proves you don't have to pay a fortune to get into a stylish, functional luxury home."
lewys@mymts.net
Details
Builder: Gino's Homes
Address: 10 East Plains Dr., Sage Creek
Style: Bungalow
Size: 1,829 sq. ft.
Bedrooms: 3
Bathrooms: 2
Price: $579,900 (including lot, GST; no growth fee)
Contact: Cam Ftoma, RE/MAX Performance Realty, 204-794-5066